As the world opens up and we are all faced with the prospect of traveling again, there are many questions circulating the internet regarding when to travel, where to go, and what the weather might be like.
Those that are anxious to head out and see the world are conducting more internet research now than ever.
Costa Rica is a vacation hotspot, and for good reason. The idyllic beaches and rainforests that stretch for miles are hard for any traveler to resist.
If you're ready to hit the road and see the world again, you may have found yourself wondering, how is the weather in Costa Rica in October?
How is the Weather in Costa Rica in October

?
If you've planned your trip to Costa Rica during the month of October, you'll be thrilled to discover that the weather in the Caribbean Coast is gorgeous, sparkling, and dry this time of year. The Pacific Coast is rainy during October, leaving many to incorrectly believe that the same is true for the Caribbean Coast.
Costa Rican Weather in October
When you plan a trip to the Caribbean Coast of Costa Rica in October, you can expect perfect temperatures and sun-soaked days. Not only is the weather amazing, but the crowds are limited, leaving plenty of elbow room to explore the jungle coastlines.
October is one of the best times to visit significant destinations on Costa Rica's Caribbean Coast. Tortuguero National Park is amazing this time of year.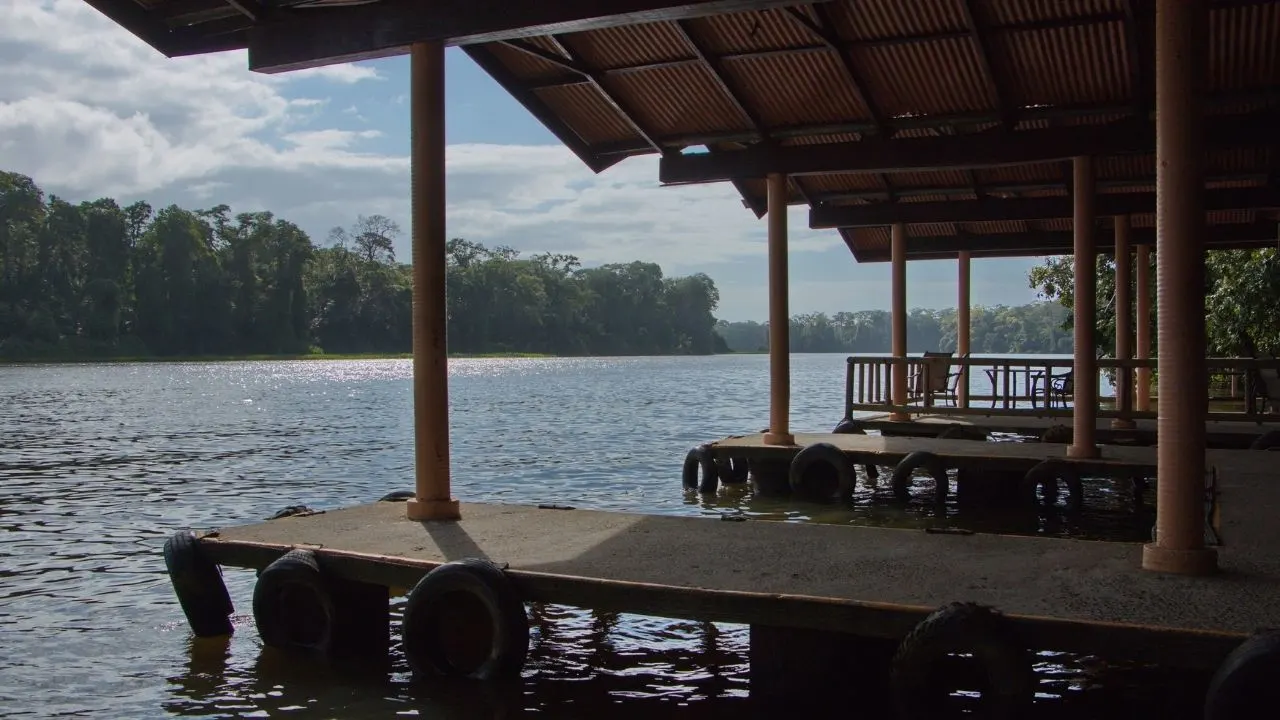 Puerto Viejo is, hands down, one of the best beaches on the Costa Rican Caribbean Coast, and it's wonderful and spacious in October.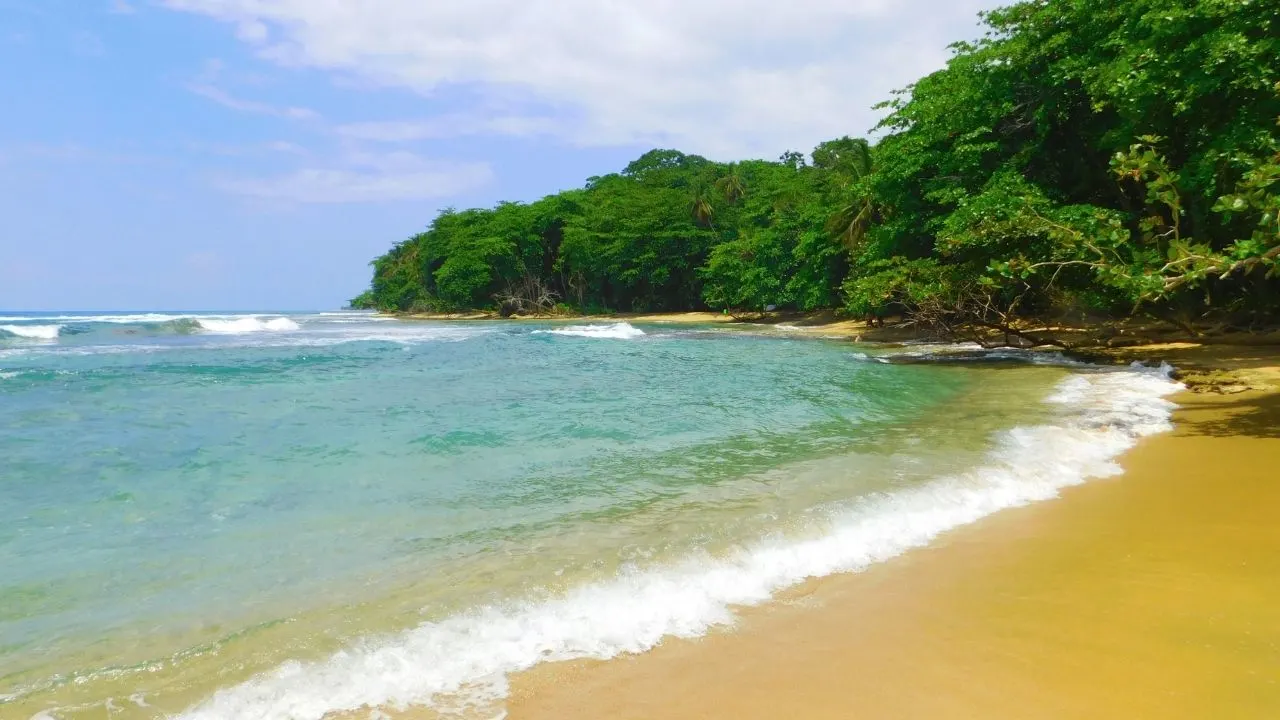 However, when you're planning your trip, make sure the Caribbean Coast is where you land. The Pacific Coast of Costa Rica is notoriously rainy during the month of October, which is what keeps many tourists away.
If you can withstand the rain, then, by all means, take a trip to the Pacific Coast, but it's not likely you'll be able to get out of your resort or hotel room and see much.
Visiting the Caribbean Coast of Costa Rica in October ensures plenty of things to see and do, as well as long days basking in the sunshine and warm nights spent on the beach.
One thing that all locals and avid Costa Rican tourists can agree on: don't attempt to visit the Costa Rican mountains during October.
The mountains of Costa Rica are ridiculously rainy, wet, and cold in October. While I love a cozy hotel room and spa days as much as the next person, I want to get out and explore during my vacation.
The mountain ranges in Costa Rica just do not allow for this during October.
Trust me, even if you're a rain lover, you'll be plenty sick of it after a Costa Rican mountain vacation in October!
Visiting Costa Rica in October
While it's not rainy everywhere in Costa Rica during the month of October, the country still manages to rack up quite a bit of rainfall.
Don't let this keep you from visiting, as choosing the right coast will leave you with sunshine-filled days lounging on the beach.
The average daily temperature in Costa Rica during October ranges from 71 to 87 degrees Fahrenheit. Not too shabby!
Also, you'll get a full 12 hours of daylight, as long as you're an early riser.
The sounds of the rainforest are a dream to wake up to, so you likely won't have a hard time waking up at sunrise at 5:30 am to enjoy the weather until the sun sets around 5:15 pm.
Remember, nights on Costa Rican beaches are just as much fun as daytime beach visits. The way the moon reflects off the water as you lounge on a beach blanket or towel will be unlike anything you've ever seen.
Listening to the ocean waves and night, and the way the rainforest comes alive when the sun goes down is similar to a fairy tale.
Because of misinformation given about the weather in Costa Rica in October, there are many travelers that are hesitant to visit.
However, I can assure you that the weather on the Caribbean Coast is well worth the trip, even if you do get a bit of uncharacteristic rain for the time of year.
Frequently Asked Questions about How the Weather is in Costa Rica in October
Will it rain the whole time if I visit Costa Rica in October?
If you visit the Pacific Coast of Costa Rica or stay in the mountains, then yes, you'll get plenty of rain. However, a trip to the Caribbean Coast promises miles of coastline and hours upon hours of sunshine!
Where in Costa Rica is the best place to stay in October?
Any resort or hotel on the Caribbean Coast of the country is perfect for an October visit to Costa Rica. A search on the net would give you the best, cleanest, and most accommodating places in the area. You can't go wrong staying near Puerto Viejo.
Are there any fun events in Costa Rica in October?
Yes, Halloween is so much fun in Costa Rica! As more locals embrace the holiday, there are plenty of Halloween-themed events to attend throughout the month of October across the country.


Choosing to Visit Costa Rica in October
You really can't go wrong with planning an October Costa Rican visit.
All you really have to do is make sure you choose a reputable place to stay on the Caribbean Coast, and then proceed to soak up the landscape, the locals, and the sun!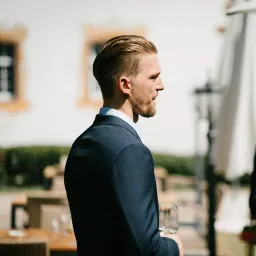 Hey guys! It's me, Marcel. I am the proud owner of carry-on-baggage.com. I am dealing with hand luggage related issues on a daily basis and I own several websites in this niche. Travelling is one of my biggest passions in life and I, therefore, happen to know a thing or two about hand luggage. I hope you all have a safe trip! Take care and thanks for the support. I really appreciate it.