Costa Rica, a beautiful Central American country, offers tropical beaches, rugged rainforests, grand volcanoes, and tremendous biodiversity with a large wildlife population.
This is a warm and wet country with so many amazing views, adventures, and experiences to offer.
How is the Weather in Costa Rica in June?
June is the beginning of what Costa Ricans call the green season. Green season refers to the rainy season. Rainfall will occur about every other day or more. The temperature hovers between 70°F to 90°F (18°C to 32°C) during the day, and 55°F to 80°F (12°C 26°C) overnight.
Costa Rica's Precipitation in June
During May, Costa Rica usually receives rain four days a week. In June, the country can expect rain five days a week.
In October and November, it rains every single day.
Different regions of Costa Rica receive different amounts of rainfall. Some areas are arid and sunny, while others receive rainstorms all year long.
How Much Rain Does Costa Rica Recieve
Costa Rica gets approximately 100 inches of rain every year.
The more mountainous areas of Costa Rica can get up to 25 feet of rain. That is the equivalent of 300 inches or 762 centimeters.
The Different Seasons of Costa Rica
Costa Rica has a high season (also known as the dry season) and a green season (the wet season).
The high season lasts from November to April.
The green season is during May to October.
When to Visit Costa Rica
Most tourists choose to visit Costa Rica during its dry season, which coincides perfectly with the United States and Canada's cold winters.
However, the locals will tell you that the green season is their favorite, as the country is in its most lush and tropical.
While it does rain approximately five days a week, the rain showers usually only last a few hours in the afternoon.
Because fewer tourists visit during this time, you can find reduced rates and smaller crowd sizes.
The Different Regions of Costa Rica
The regions, not the seasons, of Costa Rica, affect the temperature.
Along the beachy coasts, it is hot year-round. When you get up into the mountains, the nighttime temperatures start cooling.
Frost can even occur at the highest mountain elevations of 9,800 to 11,800 feet up (3,000-3,600 meters).
Costa Rica's divided into 7 regions, also called provinces.
These regions are called San Jose, Puntarenas, Heredia, Alajuela, Limon, Cartago, and Guanacaste.
Alajuela's known as the safest and cleanest Central American Cities. It also has the most tropical rainforests in Costa Rica.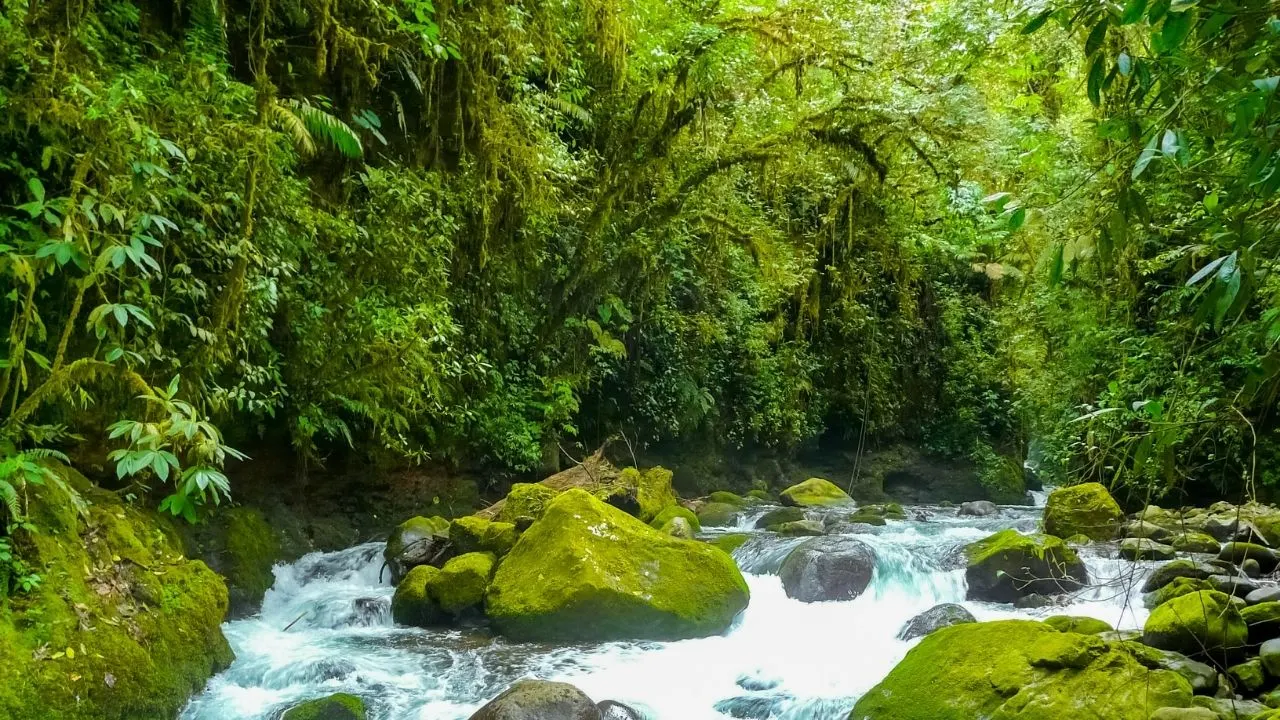 Cartago is known for its volcanic activity, jungle rainforests, and green hills. It has some steep mountains too.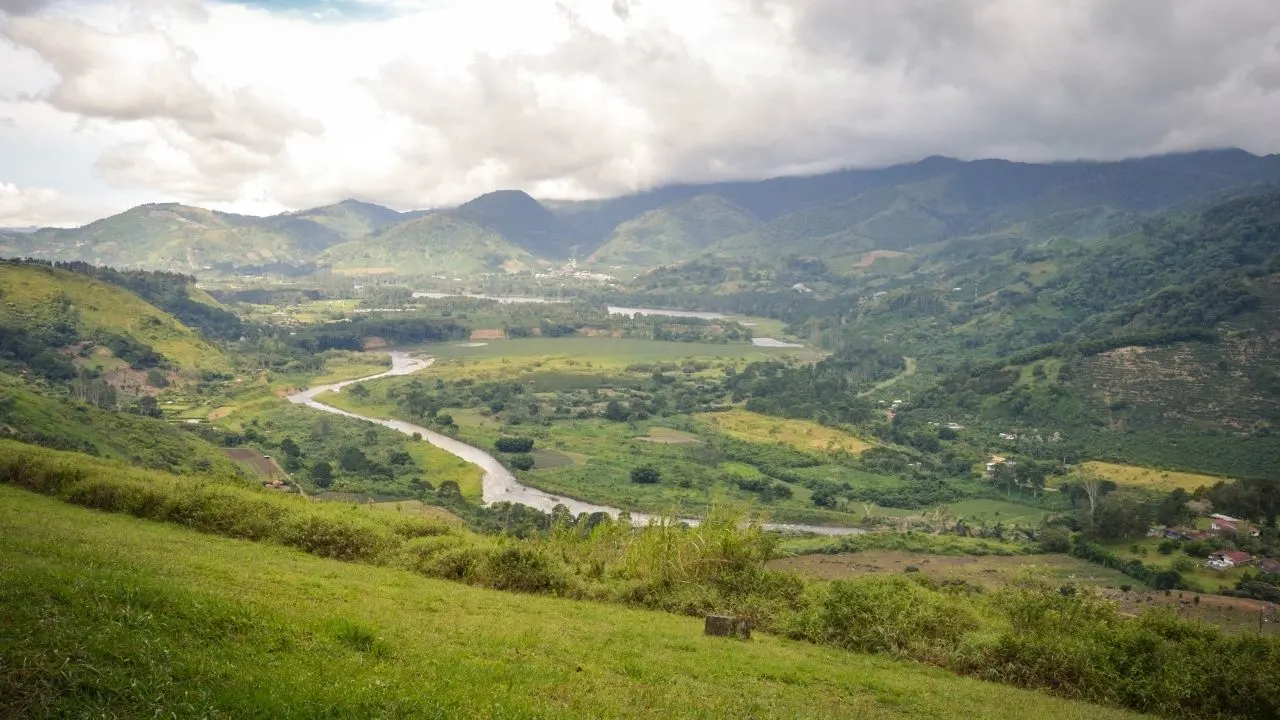 Guanacaste is known for its lush, popular beaches. It rests on the western side of Costa Rica and is one of the lower elevation provinces.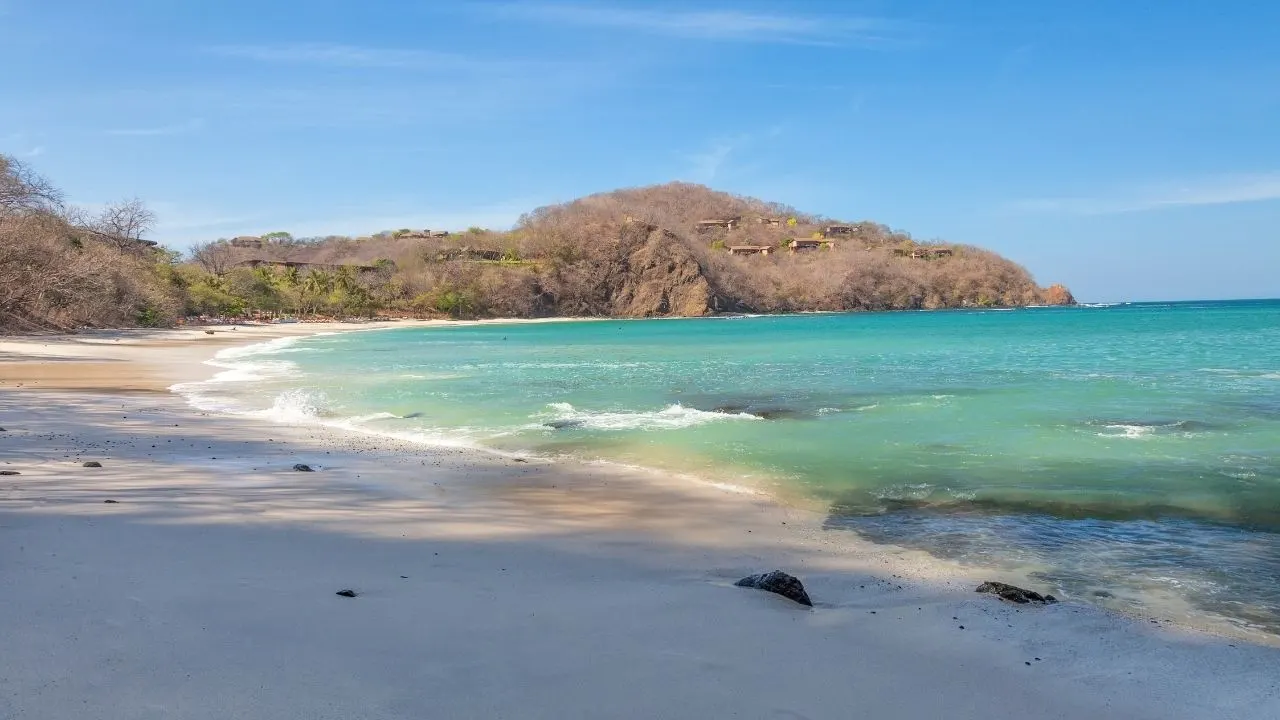 Heredia sits at the foothills of the extinct Brava Volcana. This region has vast coffee plantations and offers exceptional temperate weather year-round.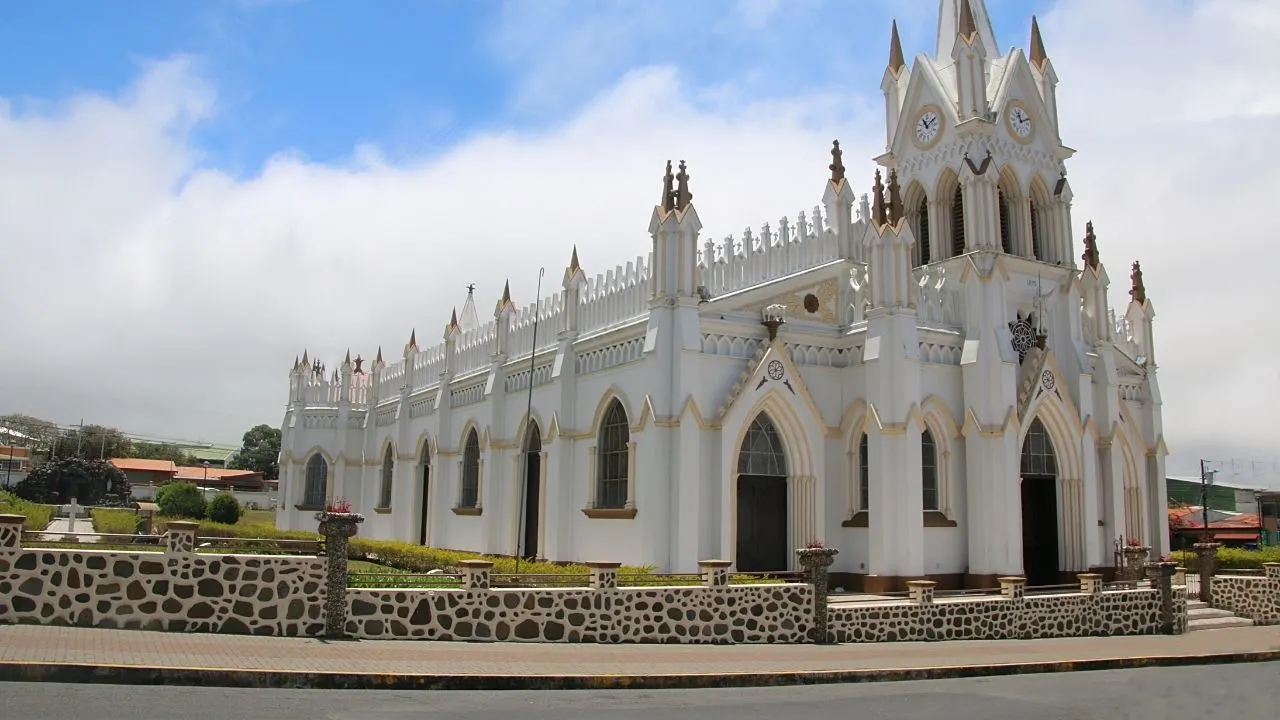 Limon contains the entire 125-mile Caribbean Sea coastline on the east side of Costa Rica. It is lush with white sandy beaches, mangrove wetlands, and impressive mountains.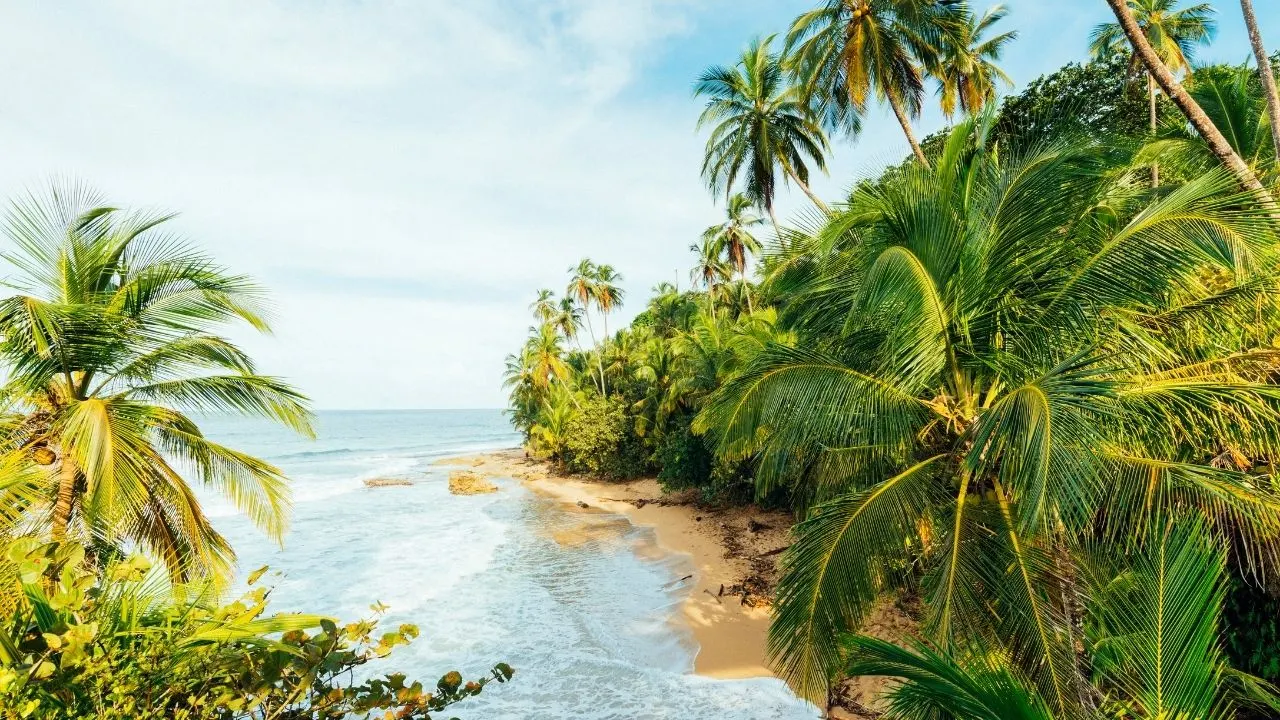 Puntarenas sits on the Pacific Coast of Costa Rica and is dubbed the Pearl of the Pacific. This area has 264 miles of shoreline.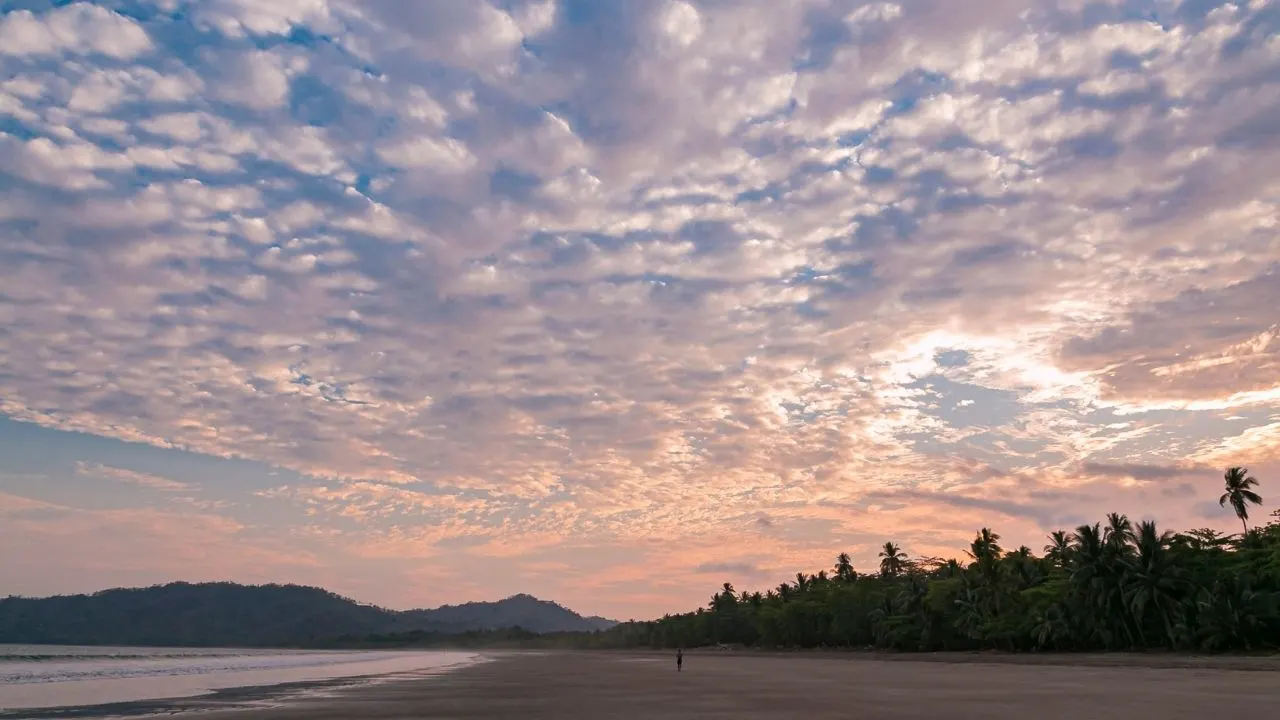 This area is filled with gorgeous tropical islands and peninsulas, and inlets on the central coast.
San Jose in the Central Valley is the largest city you'll find in Costa Rica. Most of the city roads are paved, and the city is very historic.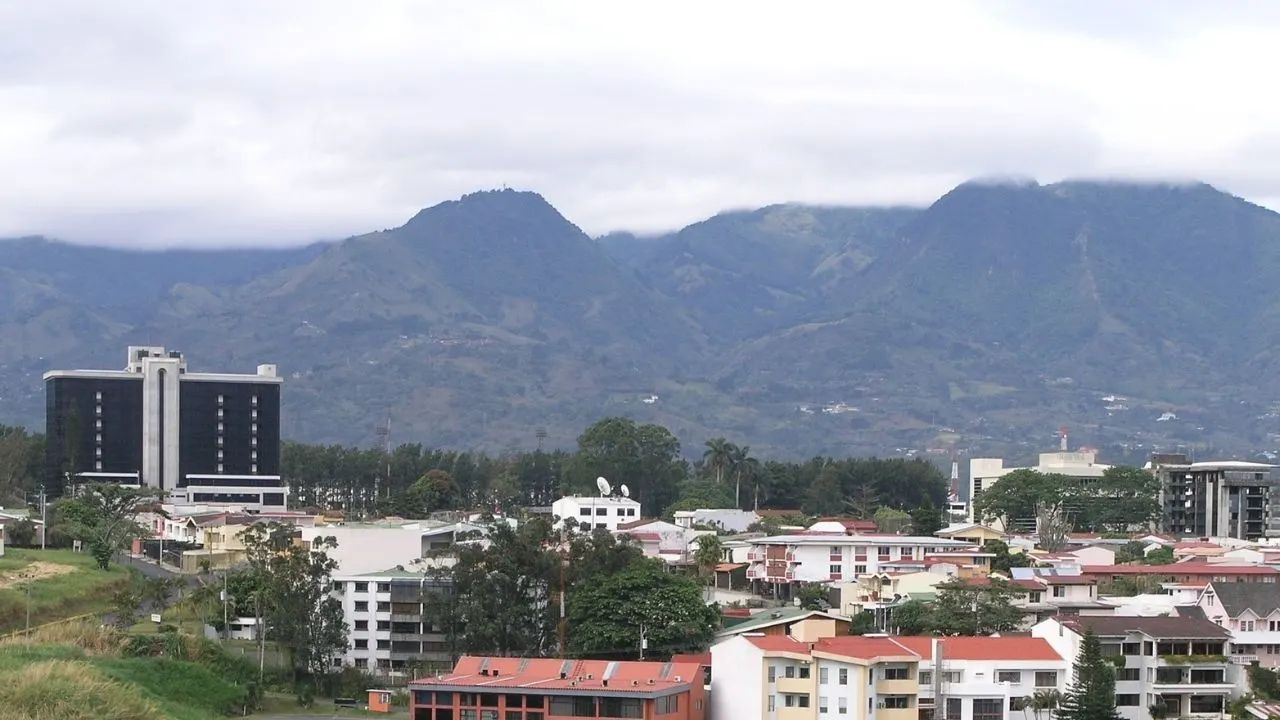 This area also has some very prominent, high elevation mountains as well.
How Costa Rica Compares to the United States
Costa Rica is a relatively small country, about 192 times smaller than the United States. It's a little smaller than West Virginia.
In June, Costa Rica receives almost six inches (fifteen centimeters) of rainfall.
The United States receives almost three inches (eight centimeters) of rainfall.
Costa Rica's average temperature in June is 78°F (25.5°C).
In the United States, 72.6°F (22.5°C) is the average temperature in June.
Frequently Asked Questions About Costa Rica's Weather in June
What Clothing Should I Pack to Visit Costa Rica in June?
Bring a travel umbrella and a raincoat or rain poncho. I recommend wearing clothing made of a material that dries quickly, as sudden rain showers are frequent. Costa Rica also does not use clothes dryers, so pack clothes that dry quickly after being washed.
Are There Any Events in Costa Rica in June?
Costa Rica celebrates many of the same holidays celebrated in the USA and Canada. In June, you have Father's Day on the month's third Sunday. You also have Arbor Day on June 15th and St. Paul and St. Peter Day on June 29th.
Are There Any Pros and Cons to Visiting Costa Rica in July?
The pros of Costa Rica in July are smaller crowds and fewer tourists, cheaper accommodations with more availability, and gorgeous, lush scenery due to rain. The cons of Costa Rica in July are the torrential rains may affect the rivers and roads, making travel more difficult.


Conclusion
While June is the official start of the green season in Costa Rica, it is many people's preferred month.
You can mix and mingle with the locals more easily, find accommodations easier and significantly cheaper, and the rainy season makes this beautiful country come to life with lots of colors and thriving, vibrant flora.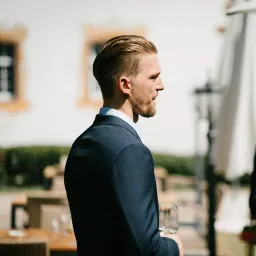 Hey guys! It's me, Marcel. I am the proud owner of carry-on-baggage.com. I am dealing with hand luggage related issues on a daily basis and I own several websites in this niche. Travelling is one of my biggest passions in life and I, therefore, happen to know a thing or two about hand luggage. I hope you all have a safe trip! Take care and thanks for the support. I really appreciate it.