Costa Rica is a stunning, lush paradise covered in tropical rainforests, glimmering coastlines, rugged mountains, and impressive volcanoes.
This wet and wild paradise is the perfect place to visit, even when it's raining. Ensure bringing an umbrella and a rain poncho or jacket.
Costa Rica has two seasons, high season (when it is dry) and green season (when it is wet).
Green season runs from May through November; the dry season occurs from December to the month of April.
The wet season is a truly magical time. There are fewer tourists, the forests come to life with the beautiful rain showers, and the temperature is simply perfect.
Keep in mind these few activities should it rain during your visit to Costa Rica.
What To Do in Costa Rica When it Rains
When it rains in Costa Rica, take a rainforest tour, watch dolphins and whales, go surfing, whitewater rafting, check out waterfalls, take an ATV ride, watch turtles nest, soak in the hot springs, go out to eat, or go shopping downtown. Costa Rica has a lot to offer, even on rainy days.
Take A Rainforest Tour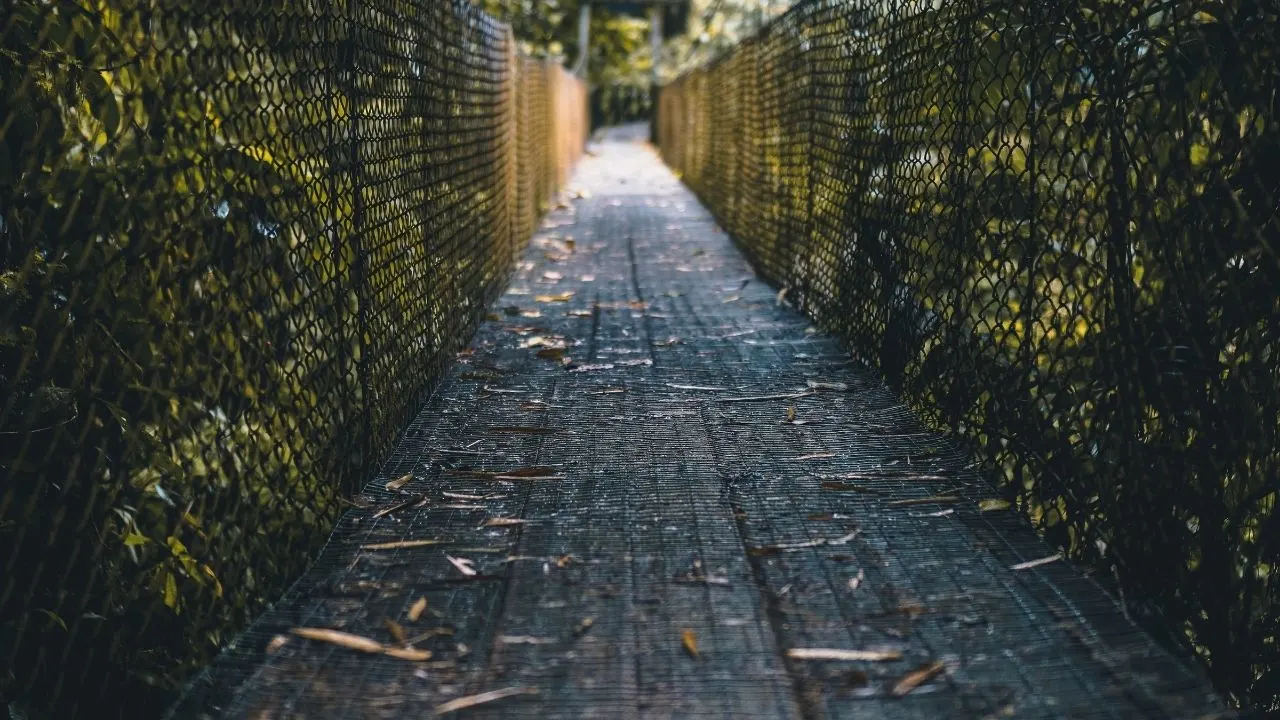 Rainforests come to life when the rain starts coming down, especially amid the green season.
Hiking or kayaking tours are a phenomenal way to explore Costa Rica.
On your jungle tour, you'll see exotic and colorful flora and fauna. Hiking will allow you to see nature up close and personal.
Kayaking will enable you to discover Costa Rica's most untouched areas, including wild mangrove environments.
Watch Whales and Dolphins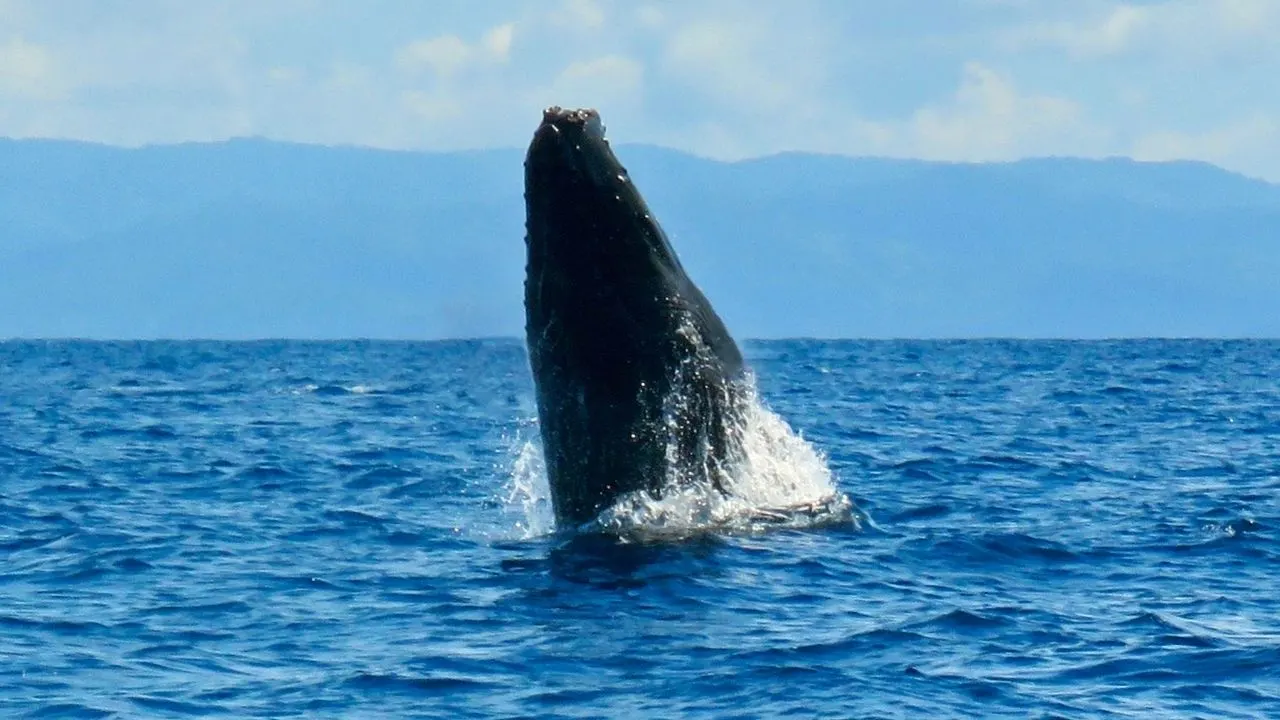 At the end of the green season, August through October is the best time to see whales. For the best results, go to the Southern Pacific Coast near Jacó or Manuel Antonio.
You can spot dolphins year-round on both of the coasts.
Try Surfing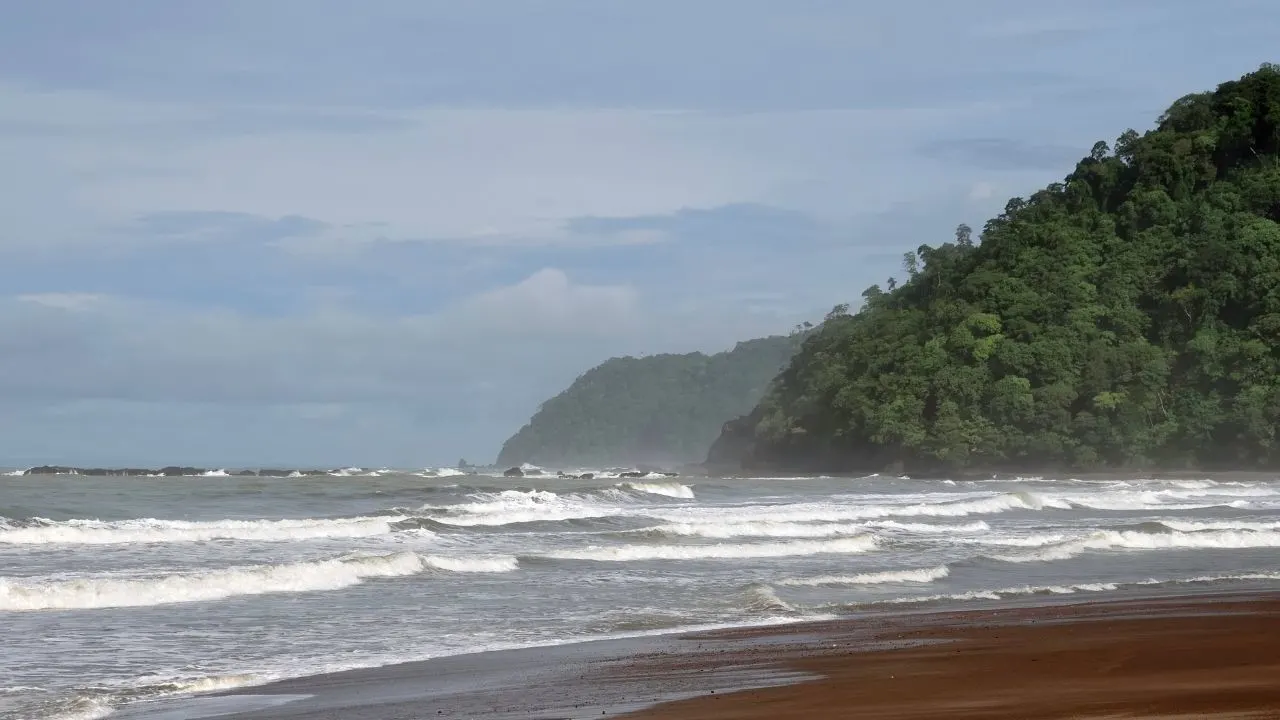 You're not going to stay dry while surfing anyway; you might as well enjoy a beautifully moody and misty day out on the ocean.
Tamarindo Beach, Jaco Beach, Hermosa Beach, and Dominical Beach are gorgeous spots where many people prefer to surf.
Go Whitewater Rafting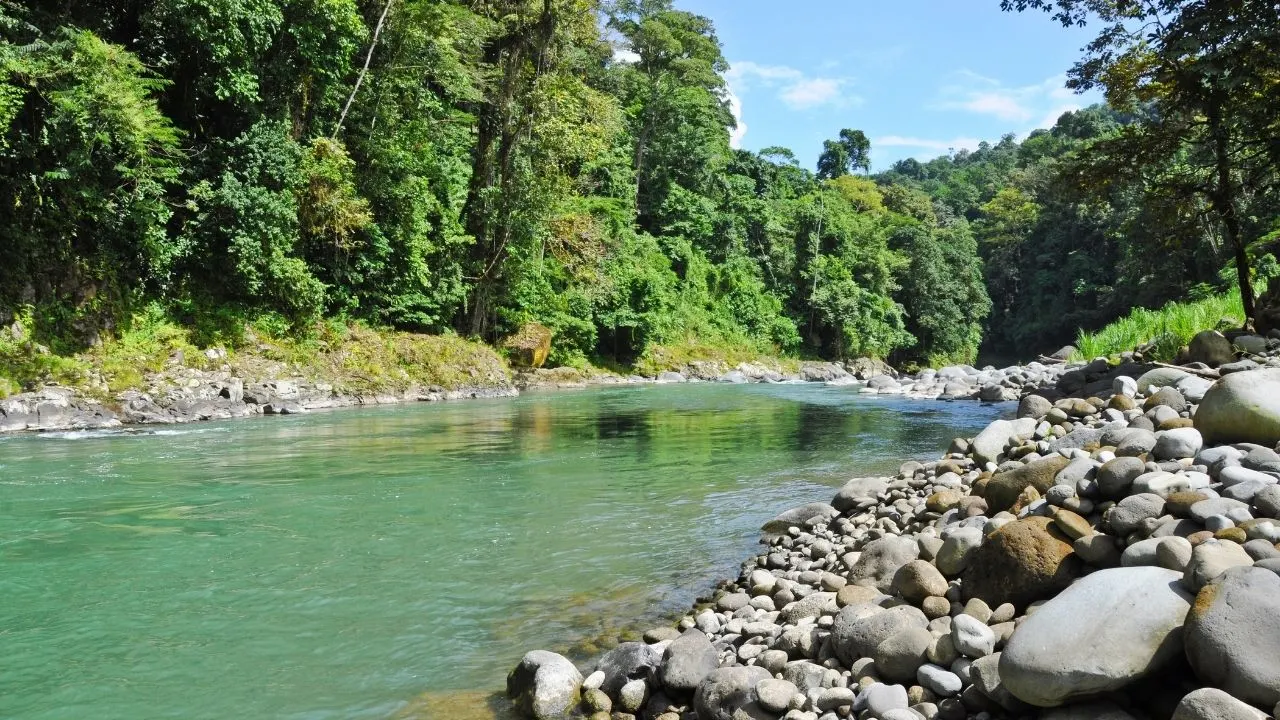 Costa Rica's waterways are at their highest and most thrilling peaks during the green season. If you can snag a once-in-a-lifetime whitewater rafting trip, you'll cherish that adventure for a lifetime.
The Pacuare River is the most special whitewater trip, though Rio Balsa, the Savegre River, the Tenorio River, and the Naranjo River are unforgettable experiences.
Chase Waterfalls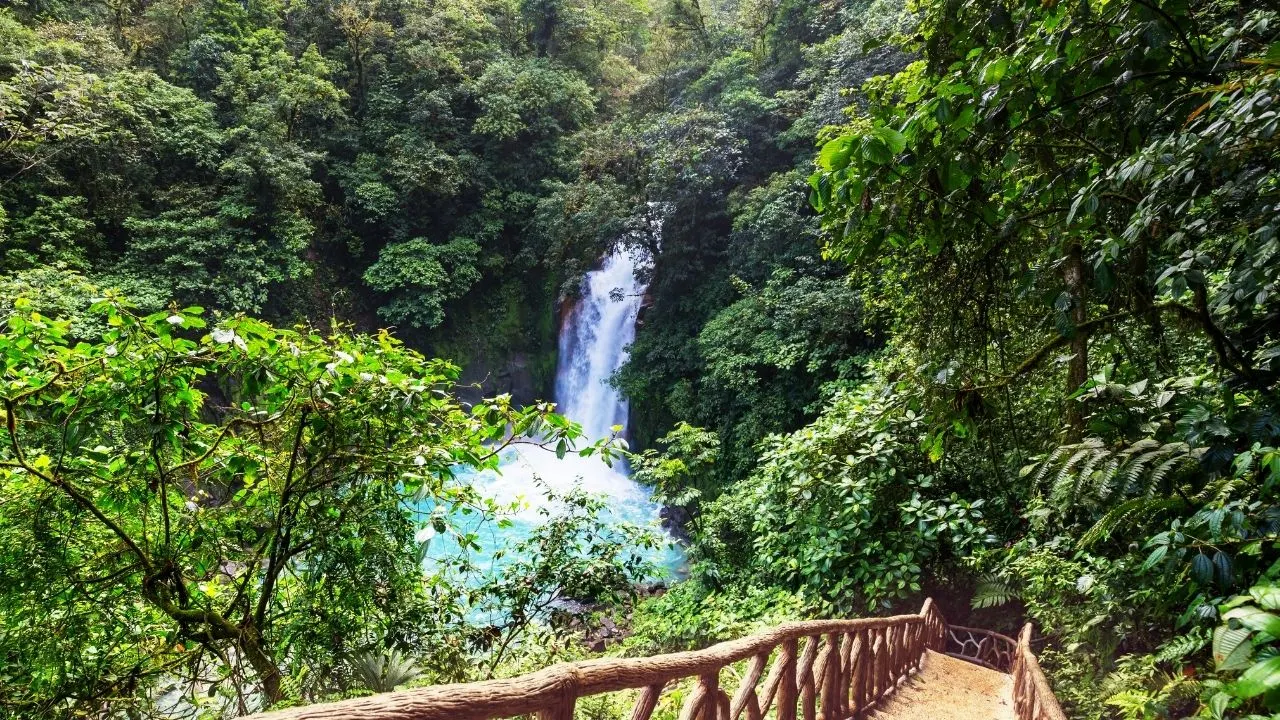 Again, the green season is an enchanting time in Costa Rica.
Waterfalls are their fastest, largest, and most impressive during the rainy season. Go check out what the rainforest and jungle rivers have to offer.
Play in the Mud with an ATV Ride
Is hiking not your thing? Try out an ATV expedition.
On an ATV tour in Costa Rica, you can check out the beaches, rolling green hills, tropical jungles, mountains, and even volcanoes. Bring a rain slicker and have a ball!
Explore the Olive Ridley Turtle Nesting Grounds
The Olive Ridley Sea Turtle nests along the Pacific Coast in Costa Rica from July to February.
More than one hundred thousand females venture onto the sandy beaches to lay their eggs every night. Each turtle lays more than a hundred eggs in a single time.
This incredible arrival is an event for every nature lover.
Adventure in Manuel Antonio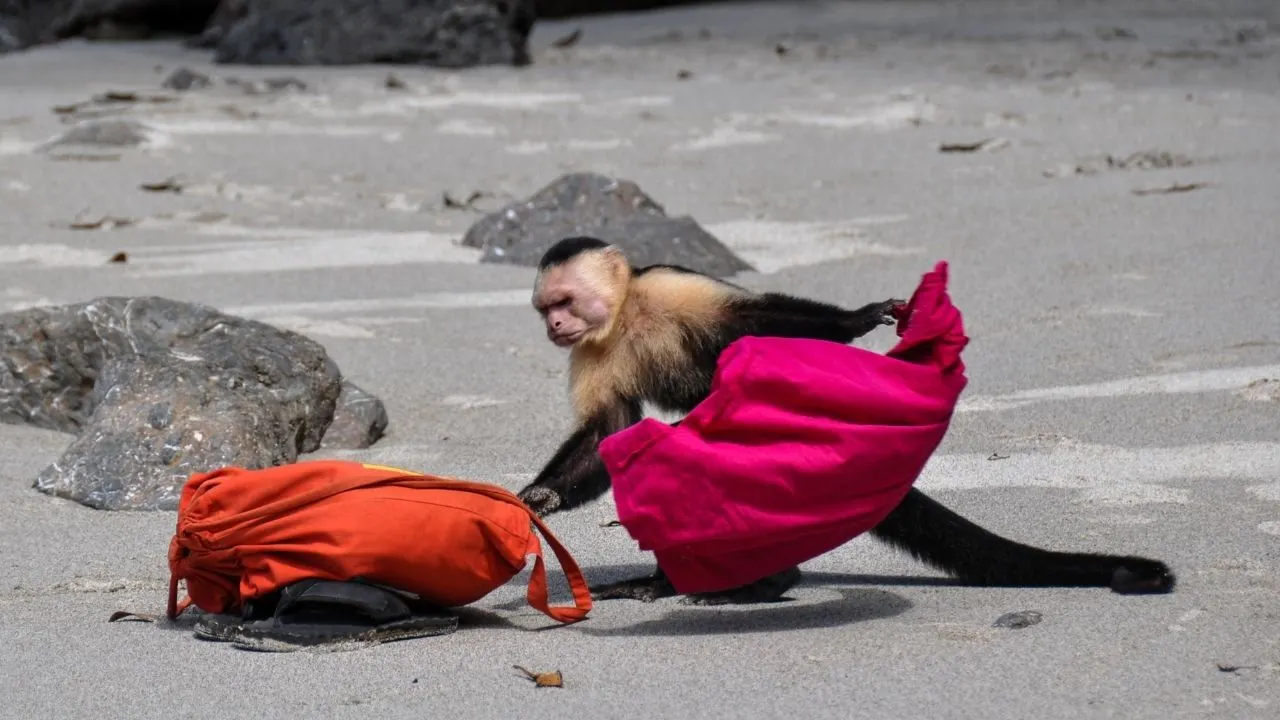 Manuel Antonio is a wildlife preserve and beach getaway.
This area is the smallest park in Costa Rica but teeming with wildlife. Capuchin, Squirrel, and Howler monkey can be observed here and are surprisingly social creatures.
Soak in the Baldi Hot Springs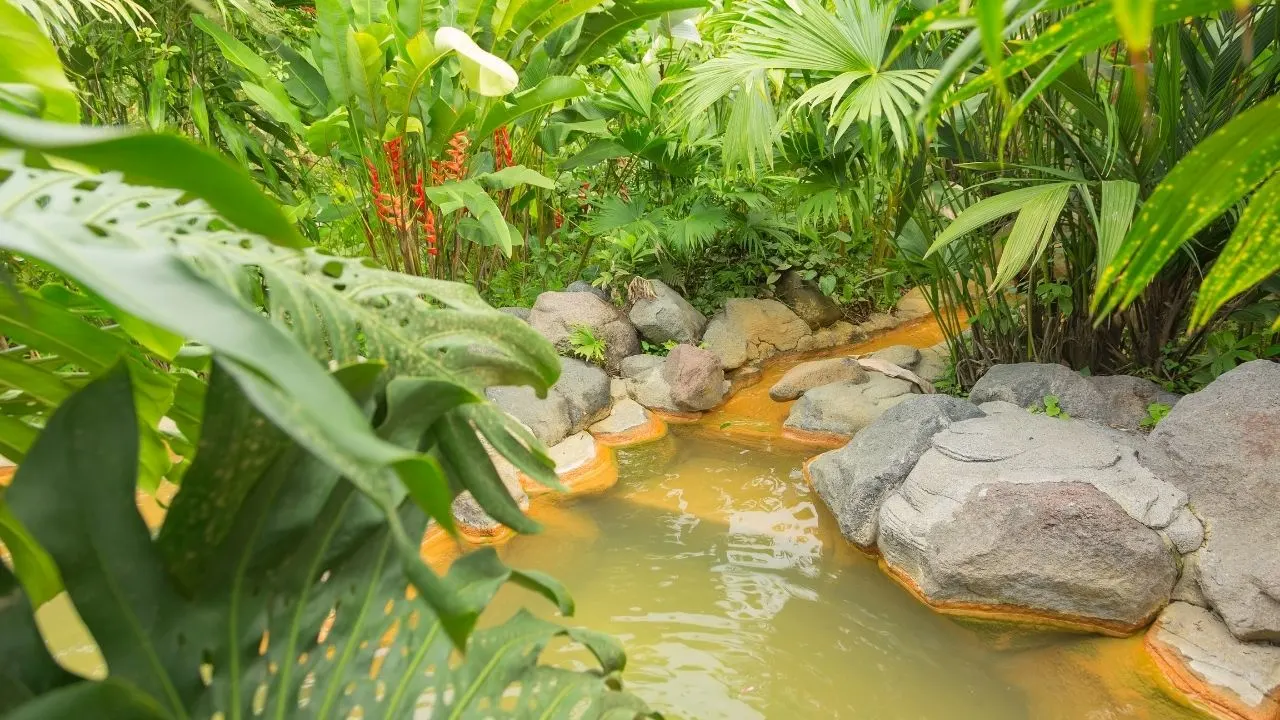 The Baldi Hot Springs is located at the bottom of the Arenal Volcano in Costa Rica.
This getaway has twenty-five mineral hot pools that naturally flow from the Arenal Volcano. These hot springs are known for medicinal qualities, with water temperatures ranging from 93°F to 152°F.
Treat Yourself to Delicious Cuisine
Costa Rica is a country that is rich in culture and dripping in delicious cuisine.
Sobre Las Olas, Le Monastere, and Chimera are three can't-miss restaurants that everyone should enjoy at least once.
Take a Tour of Fantastic Museums
Whether you're looking for a tropical garden, native culture, art, natural history, history, or even insects, Costa Rica is full of culture and marvelous museums.
There truly is a museum for every taste and interest.
Sightsee the Arenal Cone over the Arenal Volcano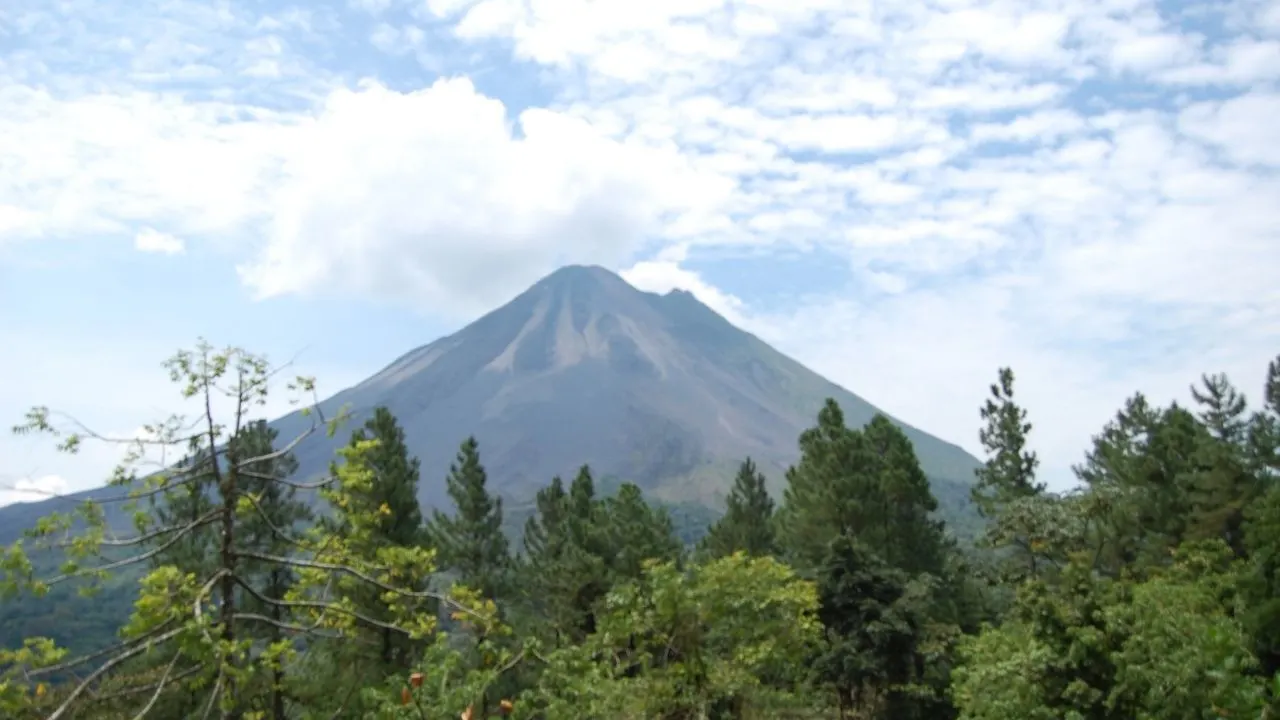 The Arenal Cone over the Arenal Volcano is only visible during the rainy season, usually in the early morning. Suit up in your rain gear and see this impressive natural work of art for yourself.
The rain is worth the view!
Go Birdwatching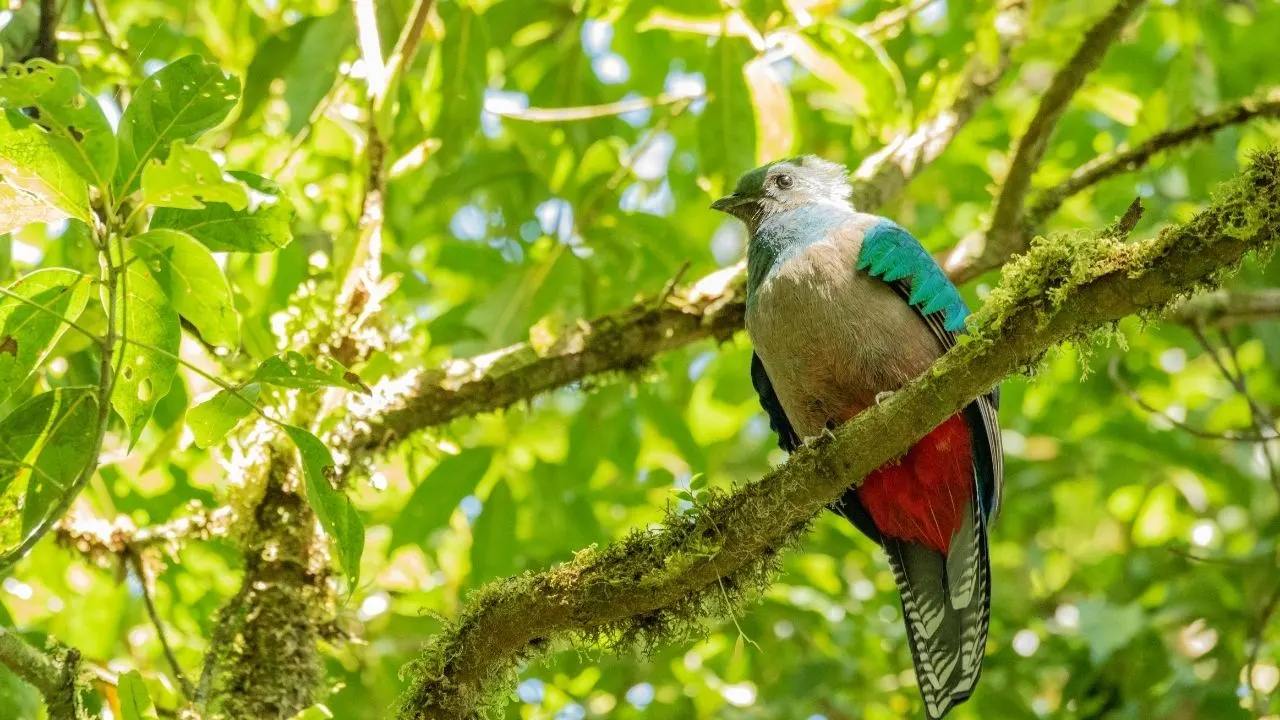 The rare Resplendent Quetzal is everyone's favorite bird to keep an eye out for in the cloud forest.
If you're interested in birdwatching, visit Monteverde Reserve, Santa Juana, La Selva Biological Station, Rancho Naturalista, or Carara National Park.
Tour the Hacienda Alsacia Starbucks Coffee Farm
Starbucks owns a gorgeous 593 acre (240 hectares) farm in Hacienda Alsacia, Costa Rica.
This farm is open for tours and has a research team working to improve coffee trees and coffee beans.
Their research is open source, meaning they allow coffee farmers to read and implement their findings freely.
Shop Downtown
San Jose is, without a doubt, the best city to shop at within Costa Rica.
The Central Market has many stalls to shop from and feel like a genuine local. This market is filled with local produce, handmade art, clothing, flowers, cigars, coffee, and so much more.
Frequently Asked Questions about What to Do in Costa Rica When it Rains
How Often Does It Rain in Costa Rica?
Costa Rica has two seasons, high (dry) and green (wet). During the wet season, it rains five to seven days a week. During the dry season, it only rains once or twice a week.
Is Costa Rica Family Friendly?
Costa Rica is for everyone of all ages. As long as your little one can wear a rain jacket or be protected from the rain with an umbrella, they will enjoy their trip just as much as you do.
Is Costa Rica an Island?
Costa Rica isn't an island. It is a common misconception that Costa Rica is a Caribbean Island, but it's part of Central America. Costa Rica sits below Nicaragua and above Panama. You can drive from the US border in McAllen, Texas, to Peñas Blancas, Costa Rica, in 43 hours.


Conclusion
Costa Rica is a gorgeous country that has so much to offer, especially on rainy days.
It is a place everyone should explore and experience at least once, rain or shine.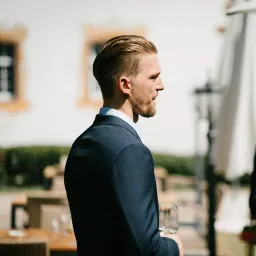 Hey guys! It's me, Marcel. I am the proud owner of carry-on-baggage.com. I am dealing with hand luggage related issues on a daily basis and I own several websites in this niche. Travelling is one of my biggest passions in life and I, therefore, happen to know a thing or two about hand luggage. I hope you all have a safe trip! Take care and thanks for the support. I really appreciate it.