It's never easy to decide where the best place to live is. There are several things you need to consider, such as housing costs, security, job opportunities, entertainment, and much more.
However, if you are a single person looking to move to Dallas, then you are certainly not going to miss being in a relationship because Dallas is one of the best places to live for single people.
Dallas is known to have a huge variety of neighborhoods to choose from, and each of them has its own unique appeal.
It is easy to understand why there's a surge in single people and young professionals wanting to move to Dallas.
If you need help finding a place in Dallas, then here is a list of some of the best places for singles that we were able to round up for you.
The Best Places to Live in Dallas for Singles
Caruth Terrace
Bishop Arts District
Design District
Uptown
Deep Ellum
Knox-Henderson
Lower Greenville
Irving
Preston Highlands
Trinity Groves
Addison
Oak Lawn
1. Caruth Terrace
Caruth Terrace has been ranked number 8 for the best neighborhoods to live in Dallas. This place is considered a beacon of opportunities for young professionals and singles.
It has affordable property prices where the median home value is $299,535.
While this is higher than the national average of $217,500, it's a great investment to make since most people want to rent a house in Dallas rather than buy one.
So, you can even try to invest in a house and start getting rent on it as an empty home is always wanted.
If you are someone not looking to buy a house, then you are in luck since Dallas also has decent rent rates with a median rent of $1,576.
Caruth Terrace gets an A+ for its nightlife because of its variety of bars, coffee shops, restaurants, and a generally liberal society that's always looking to have fun.
2. Bishop Arts District
Bishop Arts District is considered to be one of the most vibrant neighborhoods situated south of Downtown Dallas.
69% of people in Dallas like to rent their homes since it only costs them a median rent of $807.
Housing prices in Bishop Arts District have a median value of $224,342, which, similar to Caruth Terrace, is higher than the national average of $217,500.
This place is known for its small entertainment district that has more than 60 galleries, shops, and restaurants.
Thus, it's a great place for single people and young individuals to live in. Not only is it one of the most affordable places to live in Dallas, but it also offers cozy apartments that have a modern touch to them.
Compared to other neighborhoods in Dallas, Bishop Arts District is considered to be 26% safer to live in.
As a single, you can visit jazz concerts, listen to live music at Revelers Hall, eat delicious vegan food at Vegan food house, and you even take fine art classes at the award-winning Bishop Arts Theater.
The possibilities in this neighborhood seem to be endless.
3. Design District
Design District is an affordable and trendy place to live in Dallas. It has become super popular amongst young professionals looking to build a new life and even singles.
House prices in Design District are much lower than the national average, coming to an average price of $112,600.
The rent here in the Design District is much higher than the national average, coming around to $1,635.
Although the rent in Design District is considered to be high, almost all of the people who live in this neighborhood rent their homes.
While this neighborhood may not be located Downtown, it is still quite close to it, and its location allows you to have access to other neighborhood facilities as well.
Nightlife in the Design District is also given A+ as it has several entertainment facilities scattered all around it.
Another reason why some people choose to live in Design District is because of its trendy apartments and condos.
You can enjoy several activities in the Design District, such as Community Beer Co. Yoga classes, fashionable furniture from again & again, and delicious food from Ascension Coffee Co.
4. Uptown
Uptown is another stunning place for singles as it has an extremely friendly design and is considered to be 35% safer than other neighborhoods within Dallas.
It ranks at number 16th among the best neighborhoods within Dallas.
Housing prices in Uptown are much higher compared to other neighborhoods as the median home value is $559,064, while the rent is an average of $1,762.
The nightlife within Uptown drives a lot of young and single people to this neighborhood.
You will have various dining and entertainment options for one to select from. There even are award-winning musical shows and plays that you can watch at Theater Tree.
Other than entertainment, Uptown offers a wide range of job opportunities through local hot spots like Quad.
The McKinney Avenue Trolly also makes it very easy for people to commute all around Uptown.
5. Deep Ellum
Deep Ellum ranks at number 38 for being one of the best Dallas neighborhoods. It is considered to be safer than 56% of other Dallas neighborhoods.
The median rent in Deep Ellum is $1,300, and the median home value comes at $262,683.
This neighborhood is known to have held on to its artsy edge even after its expansion and revitalization.
Deep Ellum is still known for its artistic endeavors as it has become famous for its street art and arts festivals. It was first a hub for blue artists and Jazz.
Deep Ellum has several different types of housing available such as luxury and affordable apartments, sleek condos, and single-family homes.
It also has a great commute system due to the DART green line.
There is a variety of things you can do in Deep Ellum, such as the Elm Street Music & Tattoo Festival, which is an event that features punk rock and tattoo artists.
You can also enjoy live comedy shows at Dallas Comedy House. There is also a huge flea market that holds antiques and furniture.
6. Knox-Henderson
Knox-Henderson is another one of the safest places to live in compared to other Dallas neighborhoods. The average house price is $246,297, and the average rent is $1,165.
Knox-Henderson has walkable streets, making it the perfect place for walking your dogs if you have any.
It also holds some of the best places for foodies to eat at. Knox-Henderson is known for its Katy Trail, which runs through the neighborhood and is a 3.5-mile route.
There are many events that take place on this trail, like the Katy 5k or other events relating to biking and skating.
In terms of housing options, you will find high-end condos as well as affordable lofts that make Dallas a desirable neighborhood.
7. Lower Greenville
Lower Greenville ranks well for being one of the best places to live in Dallas. It has a median housing cost of $445,174 and a median rent of $1,416.
People in Lower Greenville tend to rent their houses rather than buy their own homes, but around 49% of the population also has a home in this neighborhood.
The nightlife in Lower Greenville is considered one of the greatest in Dallas.
It is given the name of the part of Dallas since it has a lot of bars and clubs. There are also amazing vintage shops, boutiques, and galleries to help keep you busy in the morning.
Lower Greenville's location makes it one of the best and most affordable choices for young professionals and singles who want to juggle their 9 to 5 along with their life of partying.
8. Irving
Irving is a beautiful city, ranking at number 33 for the best places to buy a house in America. It's known to be a quiet place in terms of living, but the inner city is quite a bustling place.
The price for a house in Irving is an average of $177,500, which is lower than the national average of $217,500.
In comparison, the rent is an average of $1,146. The majority of people like to rent a house in Irving, but purchasing a home in a place like this is definitely a worthwhile investment.
Irving holds the most appeal for singles as the city's only 20 minutes away.
The gorgeous place has social centers and an overall laid-back vibe to it. The dining options seem endless as there are more than 400 places where you can dine in.
Irving also has amazing theaters, bars, and clubs. The job opportunities are also considered to be amazing, and the diversity gives it an A+.
9. Preston Highlands
Preston Highlands is considered to be the number one best neighborhood to live in Dallas. The nightlife in this neighborhood is raved about constantly, and it's considered to be a safe place to live.
Wanting to move to such a well-known place means that you will face high housing costs.
In Preston Highlands, the average value of a house comes to $383,008, while the rent is an average of $1062.
If you're looking for places to visit, try checking out the Ginger man Pub, as it is famous for its amazing drinks and nightlong service.
You should also take a look at Louie's bars if you're looking to drink or get delicious pizzas.
But if you're looking for a place to eat a delicious meal, then NELSON'S Seafood Steaks and Cocktails is one of the best places to get your stomach filled.
In Preston Highlands, 85% of the people drive rather than using public transport, but this doesn't mean that there are zero facilities as several people still occasionally use the bus system.
There are also a lot of convenient stores in Preston Highlands, such as market street, trader joes, and even the whole foods market.
This gorgeous neighborhood has a population of 4300 and several vibrant spaces such as restaurants, bars, parks, and coffee shops.
This place is generally known to be a lively neighborhood due to its considerably low crime rate.
10. Trinity Groves
Trinity Groves is built at Margaret Hunt Hill Bridge's base in West Dallas.
A lot of single people love the outdoor facilities this area has to provide, such as the Ronald Kirk Pedestrian Bridge, Trinity Skyline Trials, and Trinity Overlook Park.
Along with all these open spaces, Trinity Groves also has a lot of restaurant options, which makes it a perfect place for individuals who wish to hang out with their friends and meet new people.
Trinity Groves always has some sort of event going on, and if you don't have a car, luckily for you, public transport is also widely available.
Visitors can learn to make chocolate at Bon Bon's at Kate Weiser Chocolate, join a football watch party in Artpark, and dance all night at Beto and Son, as well as at Saint Rocco's rooftop.
You can also enjoy the scenic beauty of Trinity Groves large parks, some even larger than the city of San Francisco
As shocking as this may sound, Trinity Groves was even nominated to be the second site for Amazon's second headquarter.
Though this decision is still pending, it shows that Trinity Groves has a lot of job opportunities for singles and young professionals.
11. Addison
Addison is one of the top suburban areas to live in the Dallas-Fort Worth Area, coming in at number 32.
This place is perfect for someone who is looking to enjoy a subtle lifestyle where they hang out with friends over lunch, enjoy the parks, love coffee, and enjoy historical museums.
The average cost of housing in Addison is $335,300, while the average rent is $1,354.
While the living cost may seem high, it is considered worthwhile as the suburb provides a safe space for everyone.
If you love trendy restaurants, a wide range of different entertainment options, and even coffee, then Addison is the place for you.
You can visit famous coffee places like Bitter Sisters Brewery or enjoy a simple day at Cavanaugh Flight Museum, where there are a number of historical planes preserved and kept safe for people's entertainment, curiosity, as well as knowledge.
12. Oak Lawn
Oak Lawn is a hub for people looking for a different lifestyle, an open space where everyone can be what they want to be, and just a generally fun life.
Because of this, Oak Lawn is rated number 31 for the best neighborhoods to live in Dallas.
People's love for this place also means that several individuals will flock to the area, which in return means housing costs will go through the roof.
In Oak Lawn, buying a house can cost you an average of $409,416, while renting would cost you an average of $1,487.
Oak Lawn is considered an upscale area where the youth is flourishing, and the vibes are constantly vibrant.
The streets have several chic boutiques that you can visit to upgrade your closet. Overall, Oak Lawn offers first-rate restaurants, bars, clubs, karaoke venues, and even dancing halls that look old school, or some even have a western vibe to them.
Oak Lawn has also been given the title of the LGBTQ capital of Dallas. Because of this crown, there are several drag shows happening every week, and there are even several gay bars in this neighborhood.
If you are someone who enjoys outdoor adventures, then you should head for Turtle Creek or Oak Lane Park since these two spots are considered the best hiking and biking places.
You can even visit Klyde Warren Park for an experience with nature.
The Dallas Theater Center is a must-stop for different shows like the little women, and to calm yourself; you have to spend a day at a relaxing spa such as The Spa at the Crescent.
If you are a young professional you might like this article as well: best places to live as a young professional in Dallas.
Conclusion About Best Places to Live in Dallas for Singles
The best places to live in Dallas for singles are: Caruth Terrace, Bishop Arts District, Design District, Uptown, Deep Ellum, Knox-Henderson, Lower Greenville, Irving, Preston Highlands, Trinity Groves, Addison, Oak Lawn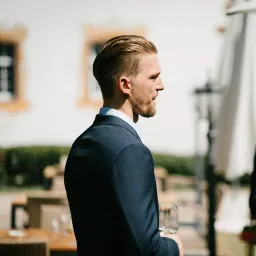 Hey guys! It's me, Marcel. I am the proud owner of carry-on-baggage.com. I am dealing with hand luggage related issues on a daily basis and I own several websites in this niche. Travelling is one of my biggest passions in life and I, therefore, happen to know a thing or two about hand luggage. I hope you all have a safe trip! Take care and thanks for the support. I really appreciate it.