What are the best places to live in Dallas for young singles? Dallas has been attracting a lot of young people in the last few years.
Because of its growing economy, job prospects, and thriving food and entertainment scene, it is not a surprise that more and more young people are calling the Big D their home.
If you are one of those young ones considering the big move, here's a look at some of the best places to live in Dallas for young singles.
12 Best Places to Live in Dallas for Young Singles
Deep Ellum
Bishop Arts District
Design District
Knox-Henderson
Oak Lawn
Lower Greenville
Uptown
West Village
Victory Park
M Streets Conservation District and Greenland Hills
Downtown
Addison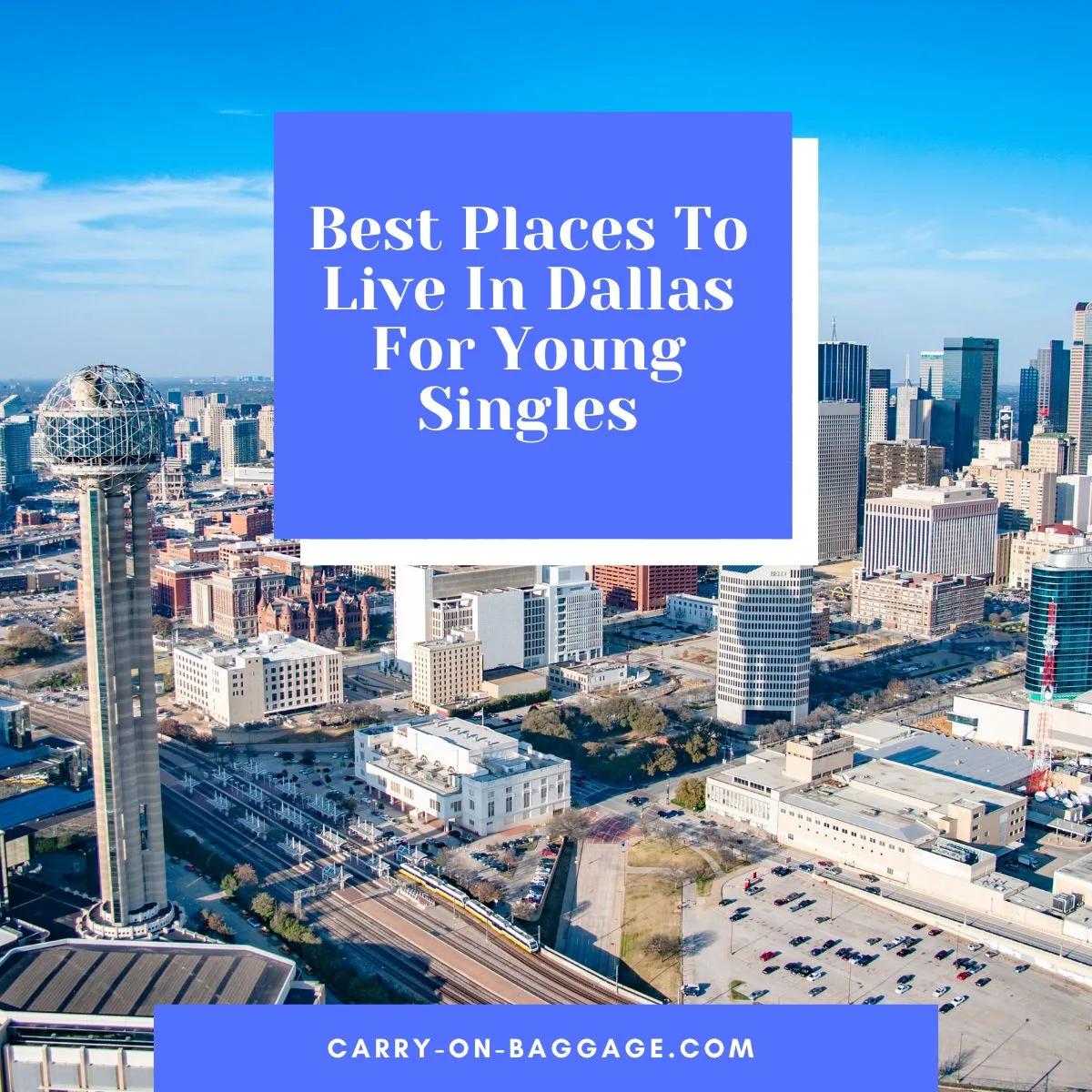 12 Best Places to Live in Dallas for Young Singles
1. Deep Ellum
More than anything, the neighborhood of Deep Ellum is known for its live music. While a lot of neighborhoods can claim that they have good music and entertainment, not many of them can claim that they were once a hotbed of the early blues and jazz, which is exactly what Deep Ellum was in the 1920s.
Deep Ellum is busy, thriving, artsy, and has a lot of history too. Aside from its galleries, its murals, and street art, it houses many historical buildings, such as one of the very first assembly plants of Ford.
The neighborhood is walkable, has a lot of pubs, bars, and restaurants, and is always busy. A young single who is up for a night of fun and great music will find a happy home here.
Main Attraction: Live music, bars and pubs, thriving nightlife, street art
Median Rent: $1,383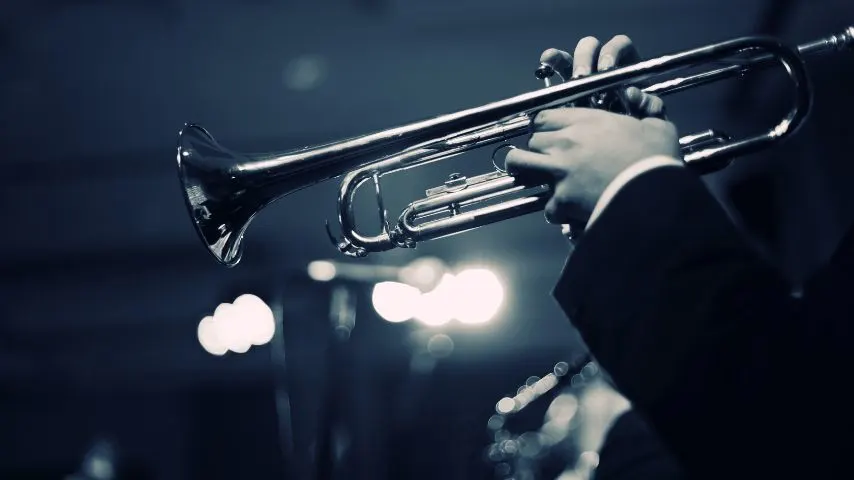 2. Bishop Arts District
Like Deep Ellum, the Bishop Arts District is brimming with personality. With its retro and hipster ambiance, walkable and instagrammable streets, and laid-back but quirky atmosphere, it's hard not to be drawn in.
It used to be known as Dallas' Best Kept Secret, but because of its popularity, many have caught on.
This neighborhood has varied food and entertainment options, with fares ranging from classic Texas BBQ to rustic Italian and even sushi.
Farm-to-table restaurants can also be found here, rounding out their universal appeal. And of course, like any good hipster area, it has a ton of great coffee shops.
In terms of shopping, the area focuses more on local artisans and producers, so if unique items are your cup of tea, you'll be thrilled to know this area has a lot of them.
Most businesses here are independently owned, and the community is tight-knit, with lots of community activities.
A young, quirky social butterfly will be quite happy in this neighborhood.
Main Attraction: Independently owned stores, local businesses, and artisans, great food and entertainment
Median Rent: $894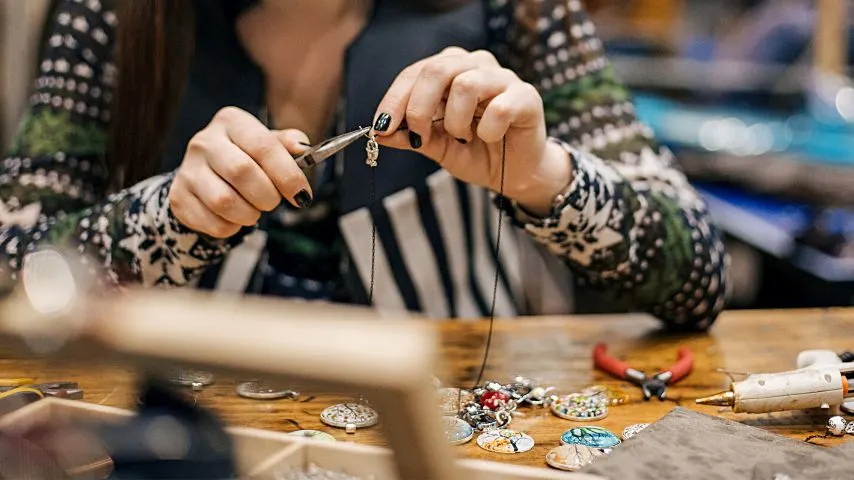 3. Design District
The Design District used to be a warehouse district, meaning it was just a cheap place to keep goods and inventory. Over the last few decades though, it has grown quite organically, into one of the most coveted, upscale neighborhoods in Dallas.
The vibe here is upscale and artsy, with its collection of notable art galleries, contemporary art installations, and high-end interior design and furniture showrooms. Its antique stores are also world famous.
The area has the biggest concentration of art galleries in the city, so if sipping on wine while looking at a French Impressionist painting is your type of thing to do, this is your place.
It is close to downtown Dallas which is a plus for most people working there, and it has notable, buzz-worthy fine-dining restaurants that have generated a lot of interest in the neighborhood.
The Design District is also known for its many breweries which are known to be among the best in Dallas. The Peticolas Brewing Company offers regular tours and beer tastings.
If industrial chic is your thing, and you love art and beer, this place is a great home base.
Main Attraction: Art galleries, upscale food options, award-winning breweries
Median Rent: $1,662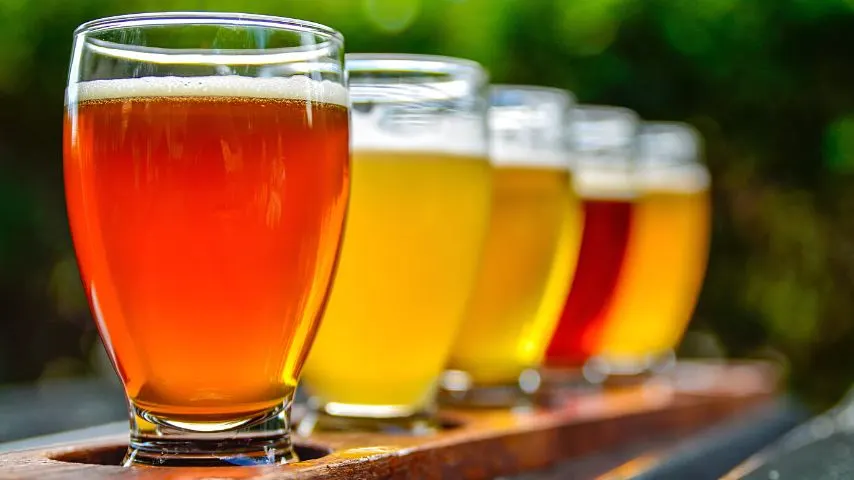 4. Knox-Henderson
Knox-Henderson is one of those neighborhoods that just appeals to everybody. Whether you're a young single or older single (Read: 12 Best Places to Live In Dallas for Older Singles), it will have something to pique your interest.
With its many dining and shopping options, fully walkable and safe streets, and convenient access to the Katy Trail and to downtown, you have a lot of the stuff that Dallas has to offer within easy grasp.
This area is named after two streets: Knox Street to the west and Henderson Ave to the east.
This area is considered to be the city's most walkable shopping district and neighborhood and offers varied options for shopping from trendy designer items, to cool home furnishings to one-of-a-kind and eclectic gift items that cannot be found anywhere else.
It is also considered one of the best foodie havens in Dallas because of its diverse food offerings, from classic French to American fusion, to modern Latin American and authentic Spanish cuisine.
If you like sipping on handcrafted lattes while walking tree-lined streets and if you want to be able to just quickly get on the Katy Trail for jogging or biking, this might be the neighborhood for you.
Main Attraction: Katy Trail, lots of food and shopping, walkable streets
Median Rent: $1,165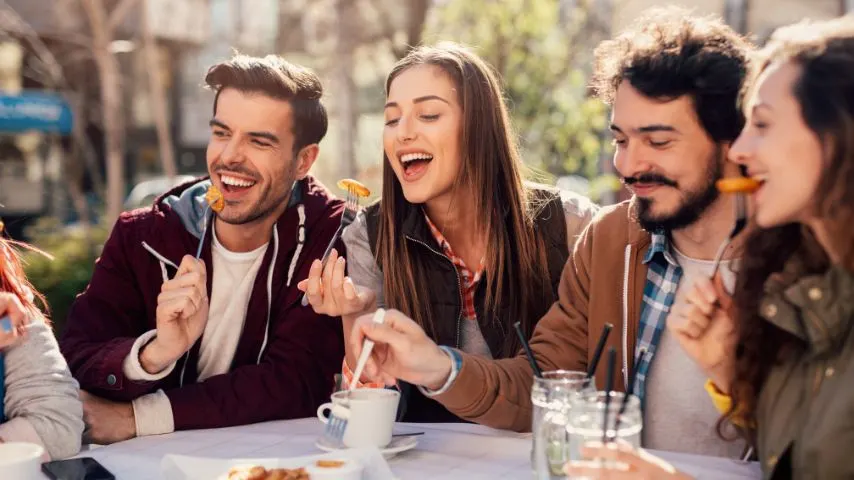 5. Oak Lawn
Oak Lawn is popular because it is considered the home of Dallas' LGBTQ community. It is a large, affluent area with many green spaces and parks, and is a very friendly and welcoming community.
It is pet-friendly and relatively quiet. The Katy Trail can easily be accessed for a jog or a walk, in case you had a little too much fun last night.
There are many bars, clubs, karaoke, drag shows, dancing, and other live entertainment activities in this area. A young single looking to meet a diverse group of people to mingle and have fun will not be disappointed.
While its events, shows, and interesting nightlife in general already draw crowds on the weekends, its big annual events such as the Dallas Pride parade, Purple Party Weekend, and Halloween Parties draw thousands to the area each year.
The people here are generally very friendly, welcoming, and accepting, so if you're new in town, what better neighborhood to make new friends in?
Main Attraction: Green spaces, parks, pet-friendly, welcoming community. Vibrant nightlife
Median Rent: $1,351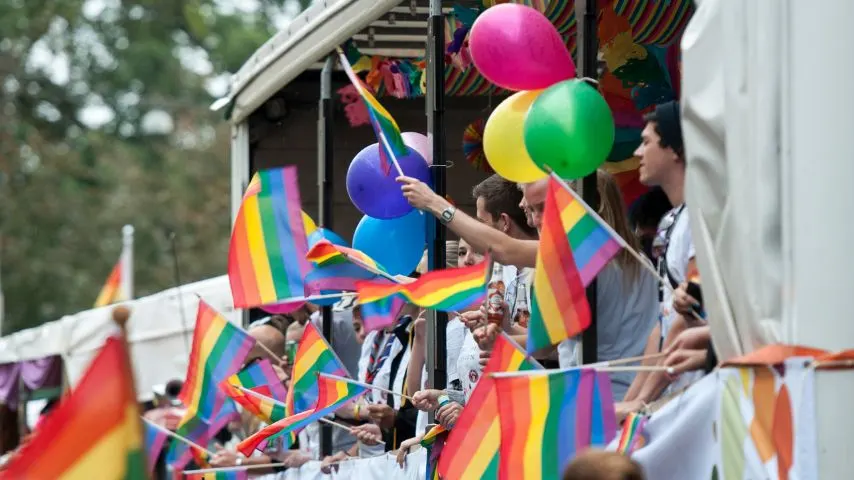 6. Lower Greenville
Lower Greenville is best known for its nightlife and entertainment but it has so much more to offer than that. It is a walkable, quaint neighborhood with a growing list of notable restaurants and bars.
Gluten-free stuff and organic, local, and grass-fed meat can be found in abundance in this hip area, so if you are into that, you'll feel right at home.
There are lots of places for live music, like The Truck Yard, which features many food truck options in an outdoor seating area, which is a great space to hang out with your family, and friends, or even a place to go on a date. Even dogs are welcome here!
There are lots of unique shops and local restaurants, and also has a great community vibe.
Lower Greenville is also known for its annual St. Patrick's Day parade, so if you are Irish (or like to pretend you are one), you'll be close to the action.
A young single will find lots of things to do here, and lots of opportunities to socialize.
Main Attraction: Lots of bars, restaurants, healthy options, and coffee shops
Average Rent: $1,352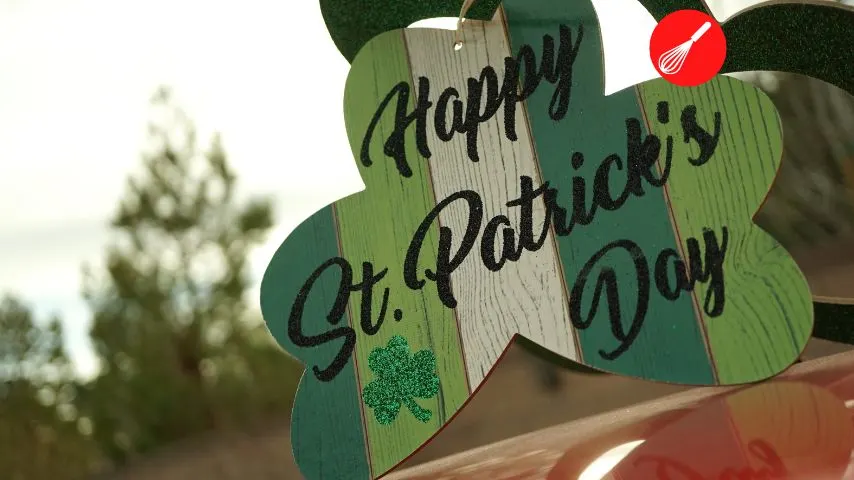 7. Uptown
Uptown Dallas is considered one of the best areas to live in the city, especially for young people who want a modern, fast-paced urban lifestyle.
This area is mostly pedestrian-friendly, with tree-lined streets, green parks, cool cafes and lounges, trendy restaurants, high-end boutiques, and fitness studios, and is a modern neighborhood that does the live-work-play concept very well.
In a city where it is almost a must to own a car, living in Uptown offers the convenience of not really needing one, because everything you may need is only a short walk away.
There are five uptown boroughs to choose from for a young single looking to make this district their home, each one with unique perks and personalities.
State Thomas is known for its Victorian-era homes and friendly residents and The Pearl is known for being a quiet area with its luxurious high rises, as well as its easy access to downtown.
Routh South is the biggest borough of Uptown and houses a diverse group of residents. Victory Park and the West Village, which the next section discusses.
The Uptown District is very densely populated, and its main attraction is McKinney Avenue, which is filled with lots of food and retail options, which can easily be explored by a free trolley, retro in theme, known as the McKinney Avenue Trolley.
A young single will not run out of things to do here, and will not lack food and entertainment options.
Main Attraction: Clean, modern, urban lifestyle, lots of dining and shopping, walkable with lots of green spaces. Lots of young professionals
Median Rent: $1,769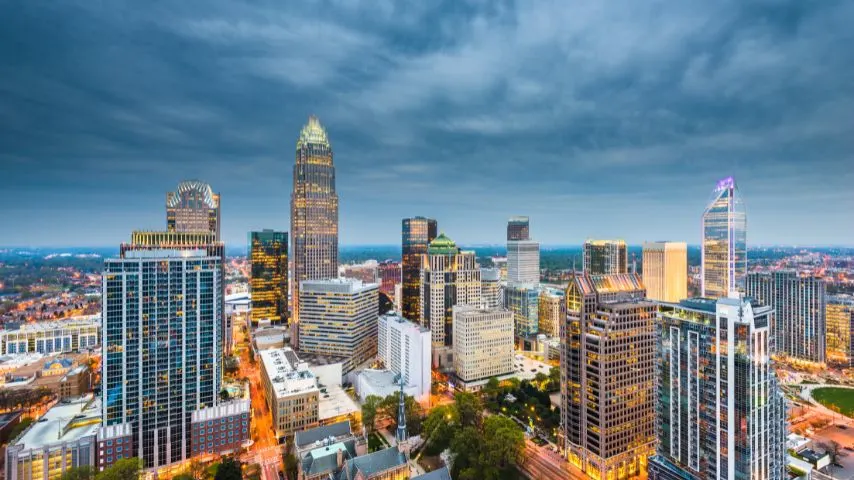 8. West Village
The West Village is a vibrant and busy area in Uptown Dallas that is filled with restaurants, bars, shops, cafes, lounges, and fitness and wellness centers. It has beautiful tree-lined streets and outdoor cafes and restaurants that fill the streets, reminiscent of European streets.
It is called the downtown of Uptown Dallas, is constantly busy and high energy, but is considered one of the safest neighborhoods.
It is well-located near the north edge of Uptown and is one of the few neighborhoods with convenient access to the DART, McKinney Trolley, and the Katy Trail.
It has over 100 retail, food, and commercial shops, and offers a lot of entertainment options.
If you are young and single and like exploring, this is an awesome neighborhood to check out.
Main Attraction: Lots of shopping, food, high-energy, convenient access to other parts of the city because of the DART, Trolley, and Katy Trail
Median Rent: $1,147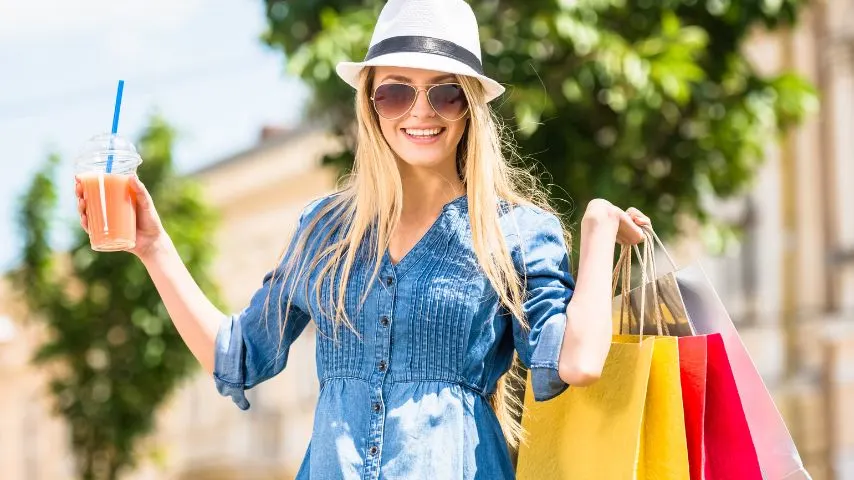 9. Victory Park
Victory Park is known as the home of the American Airlines Center, home of the Dallas Mavericks and the Dallas Stars, which means lots of sporting events, concerts, and shows, in an ultra-modern, clean and chic living environment.
This modern development was envisioned by Ross Perot Jr, son of billionaire and former Mavericks owner Ross Perot. In as little as 20 years, this has become one of the most popular retail and entertainment attractions in the city.
Trendy restaurants, sleek bars, cocktail lounges, and sports bars are the norm here. While rent can be a little more expensive and luxe, it makes a lot of sense why since you're paying to be in the middle of the action.
If you're into sports and love the culture of the whole event, you will be happy living in Victory Park.
Main Attraction: American Airlines Center, sports and events, stylish restaurants, and sports bars
Average Rent: $2,189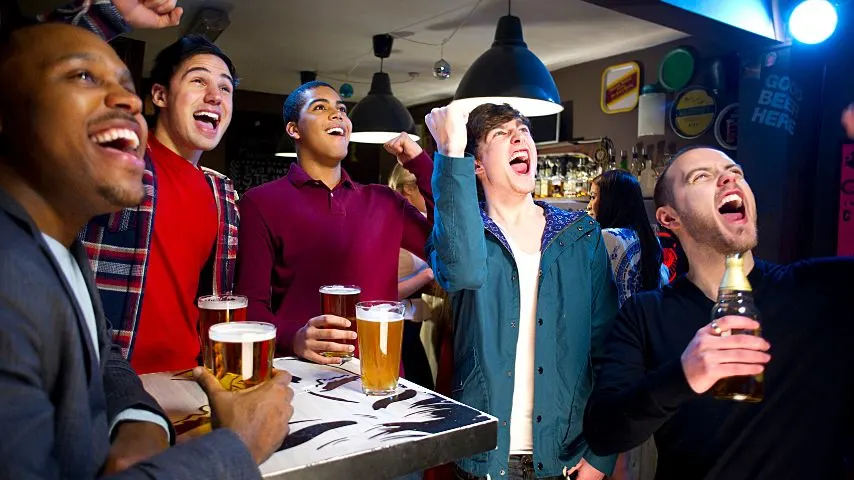 10. M Streets Conservation District and Greenland Hills
This pretty and vibrant oak tree and pecan tree-lined neighborhood were developed in the 1920s, so it is one of the older neighborhoods in Dallas. The landscaping and planning of the area took into account the needs of those with families, or those planning to start one.
The area is characterized by its Tudor-style English cottages, which are actually protected by the conservation district so that construction and renovations will not alter or interfere with the historical and architectural heritage of the area.
It is called the M Streets because a lot of its streets start with the letter M ( (Merrimac, Mercedes, Morningside, McCommas, and Monticello.).
While it has a small town, old-fashioned feel to it, this area is close enough to other areas like lower Greenville and Knox-Henderson, that you truly won't be missing out on modern conveniences. It is highly walkable and is close to the Katy Trail as well.
It is safe, has a strong sense of community, and is pet and kid-friendly. A young single who is looking to start a family one day may want to plan ahead and look into a place like the M Streets.
Main Attraction: Close proximity to Lower Greenville and most other neighborhoods, quiet, strong sense of community, quaint and historical
Median Rent: $1,794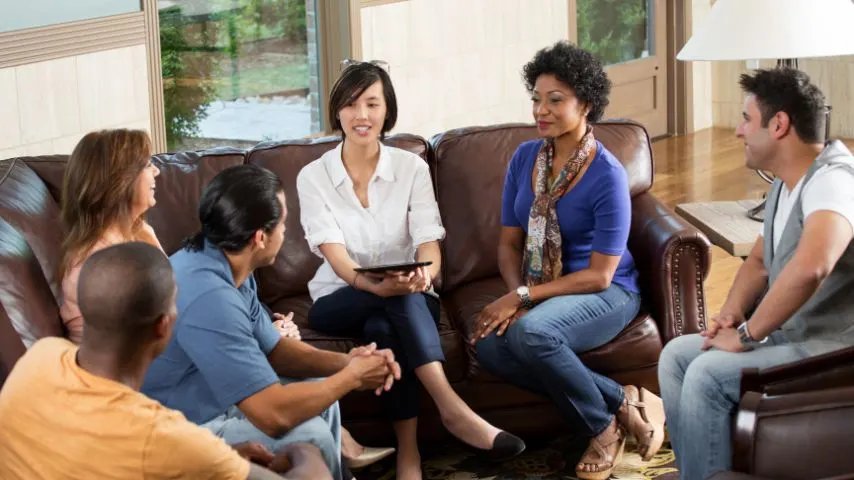 11. Downtown
There was a time when Downtown Dallas would be a ghost town after office hours and during weekends, as people only came here to work.
Over the recent years, however, new developments have been popping up and the influx of retail and food options has begun turning it into a desirable, livable neighborhood all its own. Living in Downtown offers a lot of conveniences for the young single exploring this vibrant city.
With the DART's central hub close by, public transportation is at your disposal, an advantage for getting to other neighborhoods. If you work in the area too, a plus side is you don't have to deal with traffic or a long daily commute.
The Trinity Levee trail offers the opportunity for exercise in the downtown area, and Main Street Garden park is a 24-hour park where you can bring your dog for some exercise! There are also some great museums as well as some places for nightlife and entertainment.
Main Attraction: Convenient, practical, with easy access to public transportation
Average Rent: $1,616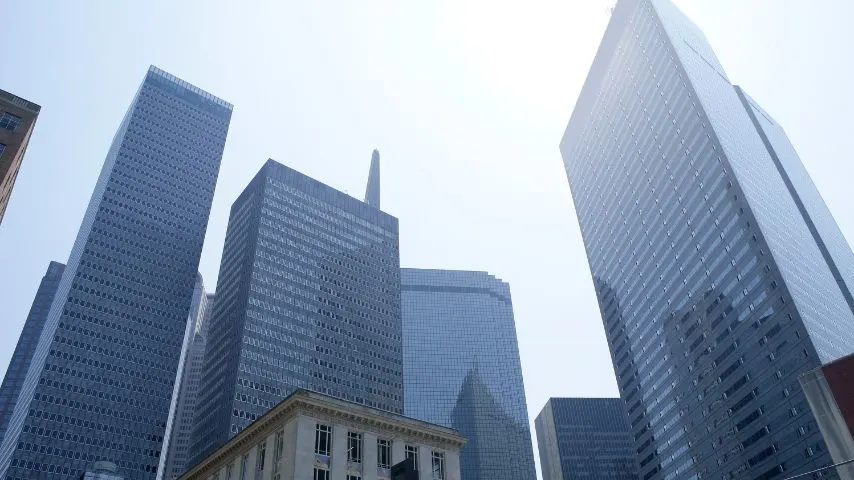 12. Addison
If you wanted to live close enough to Dallas but still be outside of it, Addison is a popular suburban option. It is a popular neighborhood for young professionals (Read: 12 Best Places To Live In Dallas For Young Professionals) who work in surrounding cities like Frisco and Plano and is the perfect compromise if you wanted something a little bit more affordable.
Not all young singles want to be in on the action and party scene all the time. You also want to explore different things, and sometimes you just want something a little more laid-back, and this is what Addison can offer you.
Addison is known for its great shopping (The Galleria Dallas, an upscale shopping center, is considered one of the best), and is known for its many green spaces (the 12-acre Vitruvian Park and Addison Circle Park are among the best in the state) and outdoor activities (there are many golf courses in the surrounding area, and it is easy to access Arbor Hills Natural Preserve in Plano via car).
It is also home to the Cavanaugh Flight Museum, which houses the largest collection of warbirds from WWI and WWII in the Southwest, and its Water Tower Theatre is considered one of the best in Dallas.
But perhaps what Addison is most well known for is the number of restaurants it has in the area. Over 200 restaurants, in fact, delight all types of foodies. It actually has the most number of restaurants per capita in any city in the whole country. Young single foodies, rejoice!
Addison is also home to a lot of interesting events every year. Taste Addison is a food and music festival, Addison Kaboom Town is a fireworks show, and Addison Oktoberfest is considered one of the most authentic celebrations in the U.S.
Addison After Dark is a monthly themed outdoor event featuring food, music, dancing, lessons, and endless opportunities for socialization.
The plethora of activities happening in this popular North Dallas suburb is sure to be fun for most young singles.
Main Attraction: Many events, outdoor parks, and over 200 restaurants
Average Rent: $1,413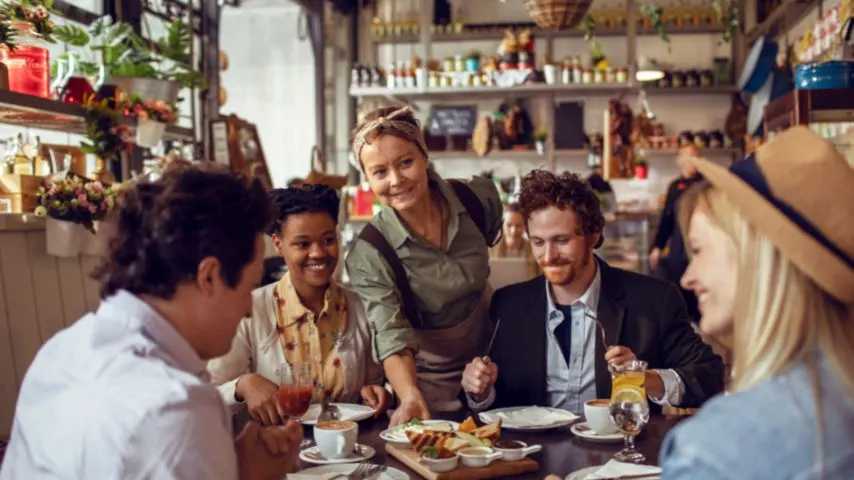 Read about the best places to live in Dallas for singles in general.
Conclusion to 12 Best Places to Live in Dallas for Young Singles
The best places to live in Dallas for Young Singles are Deep Ellum, Bishop Arts District, Design District, Knox-Henderson, Oak Lawn, Lower Greenville, Uptown, the West Village, Victory Park, M Streets Conservation District and Greenland Hills, Downtown and Addison.