In this article, we'll explore the best places to meet singles in Dallas, from bars and lounges to coffee shops, bookstores, parks, events, social clubs, and many others.
Perhaps you are single and just moved into the city, or perhaps you are simply looking for ways to meet new friends and expand your social circle.
Whether it be dating or just making new friends, Dallas offers a lot of socialization opportunities, if you just know where to look.
16 Best Places to Meet Singles in Dallas
Parliament
Inwood Lounge
Twilite Lounge
Single Wide
Midnight Rambler
The Grapevine Bar
Buzzbrews Kitchen
The Wild Detectives
The Truck Yard
Cidercade
Dallas Museum of Art
Dallas Sports and Social Club
Dog Parks
Fitness Studios and Clubs
Online Meetup Platforms
Volunteer Opportunities
Read about the best places to live for singles in Dallas TX here.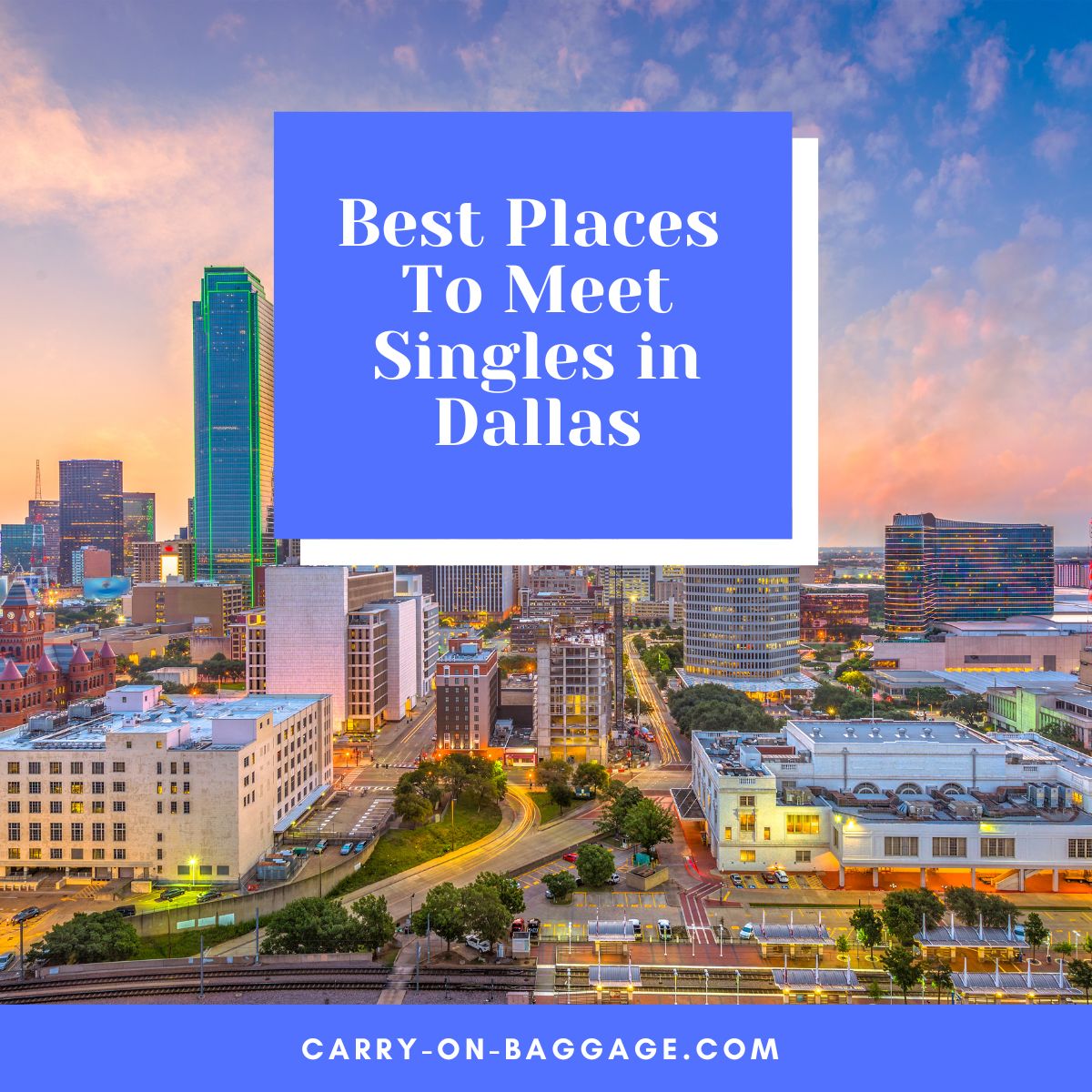 16 Best Places to Meet Singles in Dallas
1. Parliament
Parliament is a craft cocktail bar in Uptown Dallas that is known for its extensive list of cocktails that range from classic prohibition-era-style drinks to unique mixes and creations. It is considered one of the top bars in the city and is always fairly busy.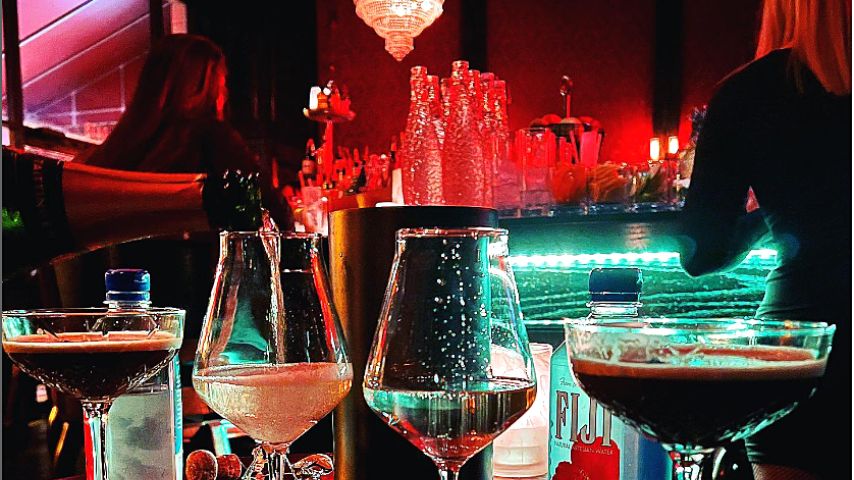 They have a happy hour that goes on all day on Mondays, from 4:00 to 8:00 pm Tuesdays through Saturdays. They also do happy hour prices every time it rains, which encourages a lot of people to come to the bar and socialize.
It is a cool-looking bar in a great location, with an awesome drinks list (over 100 selections) that surely has something for everybody, and is sure to be an interesting conversation starter.
It is a good place to meet new friends and contacts, especially on rainy days, when there are limited outdoor things to do.
Main Attraction: Extensive cocktail list (over 100 drinks), Happy hour all day on Monday, and happy hour prices on rainy days
Location: State Thomas, Uptown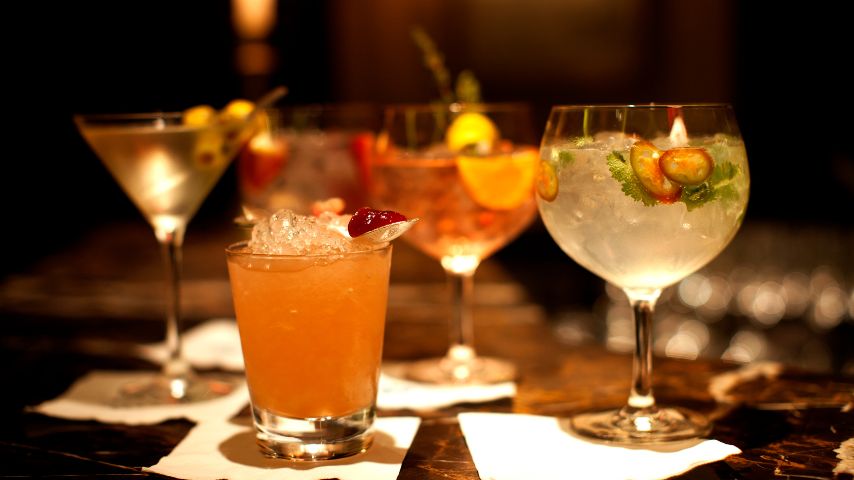 2. Inwood Lounge
The Inwood Lounge is located in the lobby of the Landmark Inwood Theater. It is a great place to hang out while waiting for your movie to start, and a great place to discuss the details of the film after. It is known for its martinis and is a cool place to hang out in Dallas.
The vibe is low-key and the look is art-deco chic. People who love films and movies frequent the place, as well as others who just love the vibe of the bar. The place is approachable, welcoming and unpretentious, and nostalgic.
If you are not into martinis, the bar has other drink selections as well. With movies as natural conversation starters, it is a great place to meet other singles.
Main Attraction: Location in a movie theater, famous martinis, unpretentious vibe
Location: Inwood Village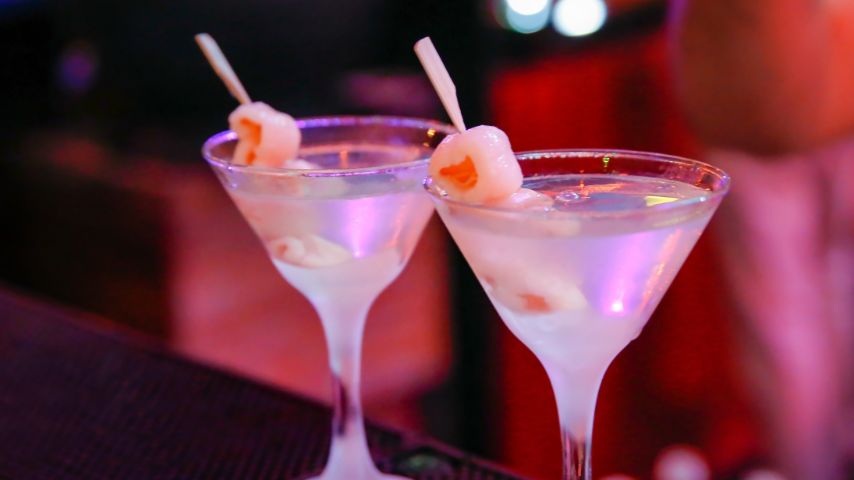 3. Twilite Lounge
Twilite Lounge is a bar located in the Deep Ellum neighborhood with authentic New Orleans cocktails, live music, and a heated courtyard. They are also famous for their frozen Irish coffee.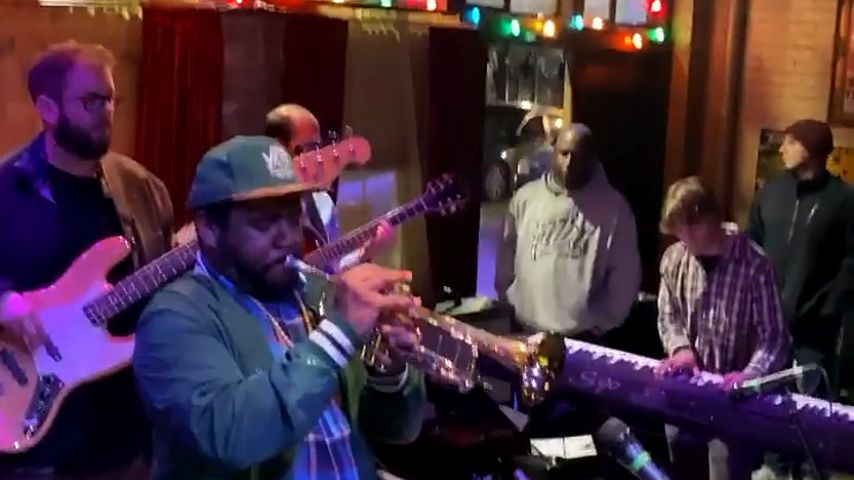 This is a laid-back, casual bar with a great atmosphere, and friendly and welcoming bartenders and staff. Aside from live bands, they also have karaoke night and trivia night, and New Orleans Saints games are also shown here if you are into sports.
The place can get crowded but not crazy, so it is a great way to meet and converse with different kinds of people without the craziness that other places offer. The activities also offer more organic opportunities for interaction.
Main Attraction: Good, affordable drinks, friendly staff, laid-back and casual vibe, activities for interaction
Location: Deep Ellum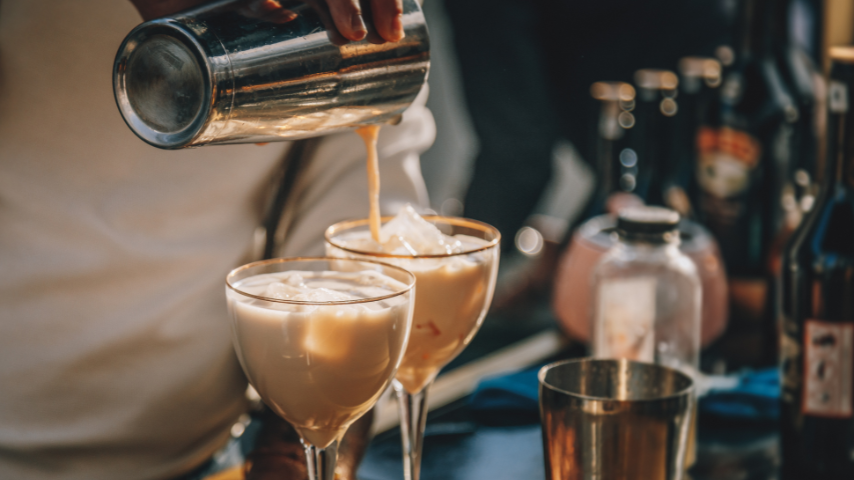 4. Single Wide
If you are not too fond of fancy places and prefer a bar that is low-key, casual, and comfortable, Single Wide might be the place for you.
A simple dive bar featuring drinks like the Yoohoo Yeehaw (basically a frozen, spiked frosty), drinks mixed with Tang, red Christmas lights, hub caps, and taxidermy for decorations, it gives you the feeling like you are living in a small, Halloween-themed trailer where nothing matches but you feel absolutely loved.
Single Wide has friendly staff, carefree patrons, and a relaxed, unpretentious vibe. This is the type of place that you come to as you are because the people here are just as accepting. The place is on the small side, but that only allows you to have more intimate conversations with like-minded individuals.
Main Attraction: Casual, relaxed vibe with affordable, interesting drinks. Unpretentious clientele
Location: Lower Greenville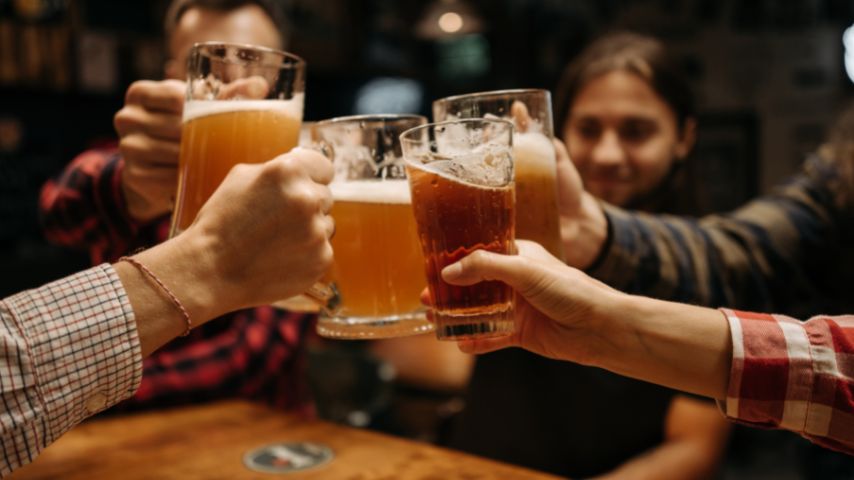 5. Midnight Rambler
The Midnight Rambler is a sophisticated underground bar and lounge located inside the 4-star Joule Hotel in the heart of downtown Dallas.
The bar is on the small side but it is well-designed; and the artisan cocktails are flavorful, inventive, and well-crafted (c/o award-winning bartender Gabe Sanchez).
The atmosphere is romantic, intimate, and cozy, and has a speakeasy, prohibition-era vibe. The staff and bartenders are knowledgeable about what they do, and as with many other bars we've looked into, they are also friendly and welcoming.
There are also sometimes live DJs, adding to the cool vibe.
It is a great place to meet different types of people and is a cool place for a nightcap.
Main Attraction: Speakeasy vibe, artisan cocktails
Location: Downtown Dallas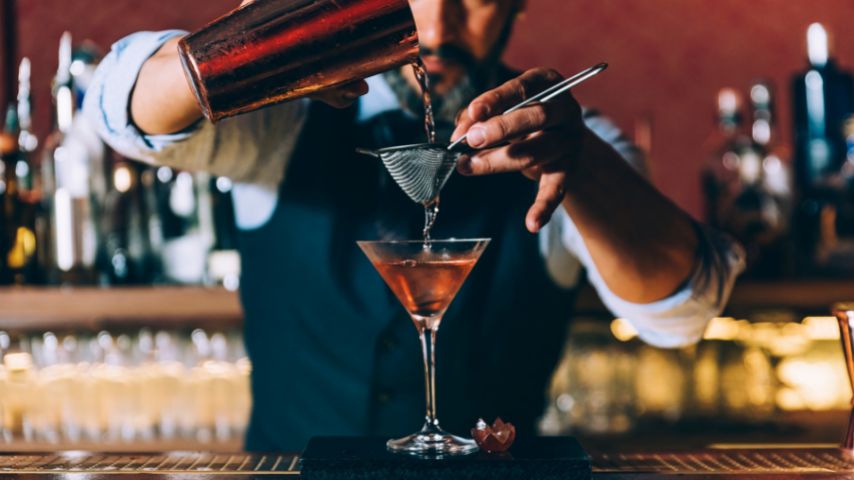 6. The Grapevine Bar
The Grapevine Bar is a quirky, self-professed dive bar in Uptown that has been around for 26 years. People love it for the fun, warm atmosphere that welcomes people of diverse backgrounds.
The drinks are reasonably priced and they have a daily happy hour. The space allows you to enjoy your drinks in a variety of settings: inside on one of the cozy couches, on the 2- story outdoor patio, or on the rooftop with a view of the skyline.
Not just for lounging and hanging out, the bar also boasts a basketball court and a billiards and ping pong area for more opportunities to interact with and meet new people.
Regulars love it for the family-type atmosphere, and for the friendly and knowledgeable bartenders and staff. If you want a nice, comfortable place where it is easy to meet new friends and connections, the Grapevine Bar is a great place to check out.
Main Attraction: Friendly, warm, and quirky atmosphere,
Location: Uptown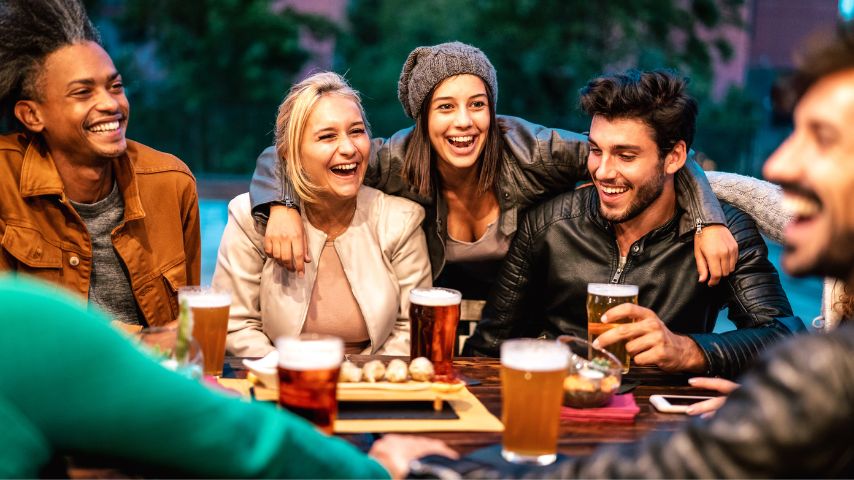 7. Buzzbrews Kitchen
If bars and lounges are not your thing and your love language is more of food and coffee, Buzzbrews Kitchen is a great place to check out.
It has three locations in Lakewood, Deep Ellum (temporarily closed for renovations), and Central, which are owned and managed by chefs.
Some locations are open 24 hours, and breakfast is the focus, which they serve all day. They have bottomless coffee, free wifi, and a unique healthy menu that varies by location.
If you want to have beer or wine or other alcoholic drinks, they are also possible to get from the adjacent Brewers Arms Pub.
They have Open Mic Mondays, Trivia nights on some days, a weekly Drag Brunch, as well as other monthly events with live music, DJs, and other interesting events.
Buzzbrews Kitchen offers interesting opportunities to expand your network of friends. After all, bonding with someone over coffee and pancakes is one of the best ways to do so.
Main Attraction: Bottomless coffee, all-day breakfast, regular social events
Location: Lakewood, Deep Ellum, Central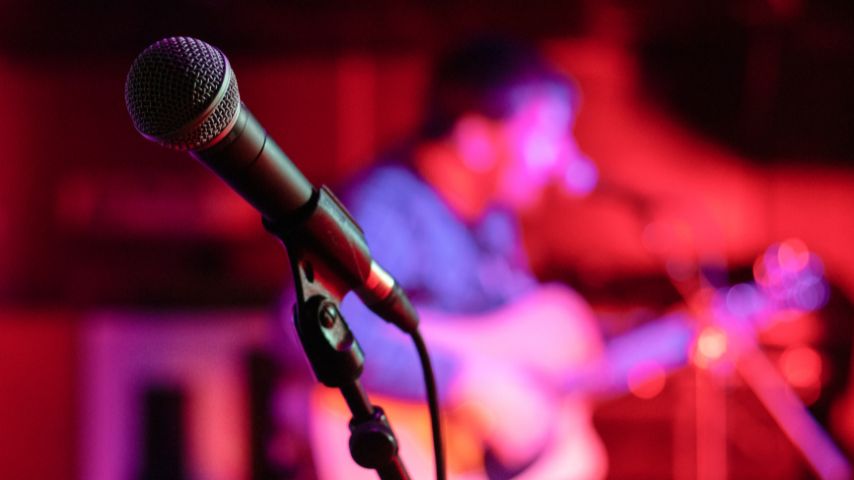 8. The Wild Detectives
Located in the artsy Bishop Arts District, the Wild Detectives is a unique bookstore and bar concept that not only gives book lovers access to different types of books, but also gives them the chance to interact with others and engage in meaningful conversations with them.
The owners of the place believe that conversations about culture and the subsequent exchange of ideas are important, in order to open new doors and realities for people.
This bookstore slash bar encourages people to come and engage with each other through the various events that they offer like author readings, screenings, music, and tastings, and is a popular spot to hold book clubs and discussions among people with a common love for books.
The bar serves beer, wine, cocktails as well as non-alcoholic drinks, and coffee, and also serves some light food.
If you love books and are interested in culture and discussions, and are looking for a way to meet people who share the same interests, the Wild Detectives is a place you must check out.
Main Attraction: Indie bookstore with lots of events and opportunities to socialize, a bar that serves drinks and coffee
Location: Bishop Arts District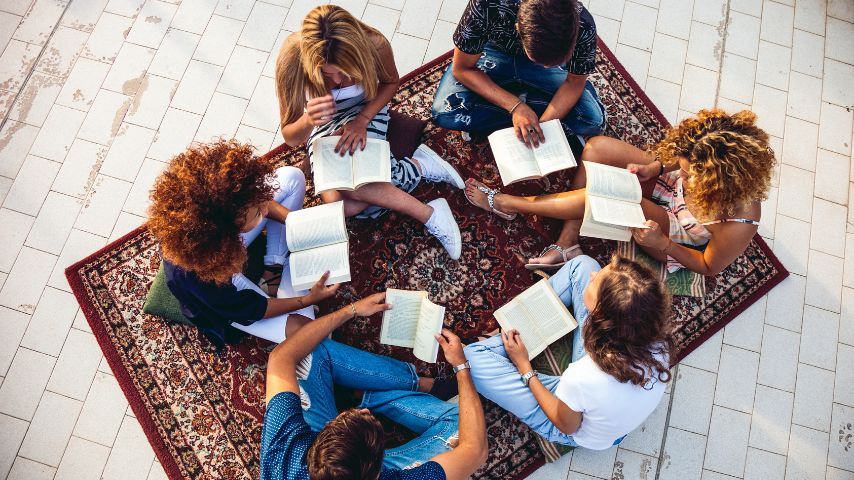 9. The Truck Yard
The Truck Yard is a pet-friendly, outdoor beer garden in Lower Greenville with food trucks, live music, rustic décor, and an overall relaxed vibe.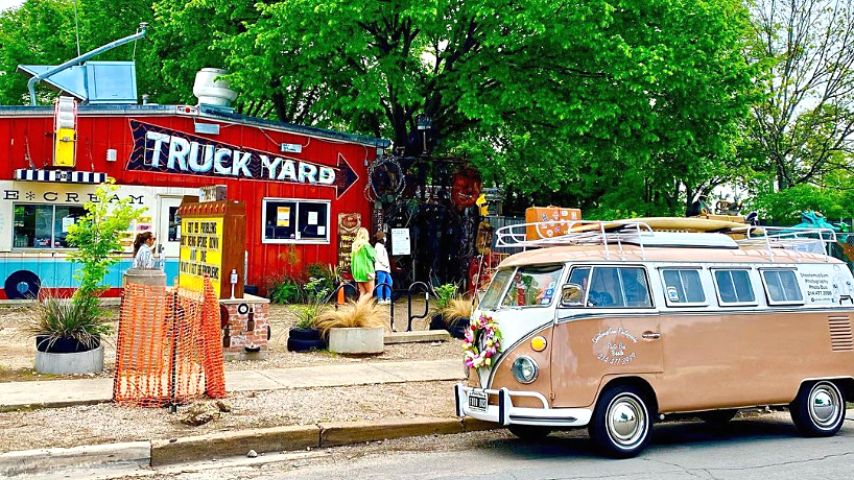 People love that the food and drinks are reasonably priced and that the options are varied. The food trucks change daily, so every day can be a unique food experience.
It is a cool place to visit both during the day and at night and is a great way to meet new people in the lively and busy Lower Greenville area.
Main Attraction: Outdoor beer garden, food trucks that change every day, relaxed vibe
Location: Lower Greenville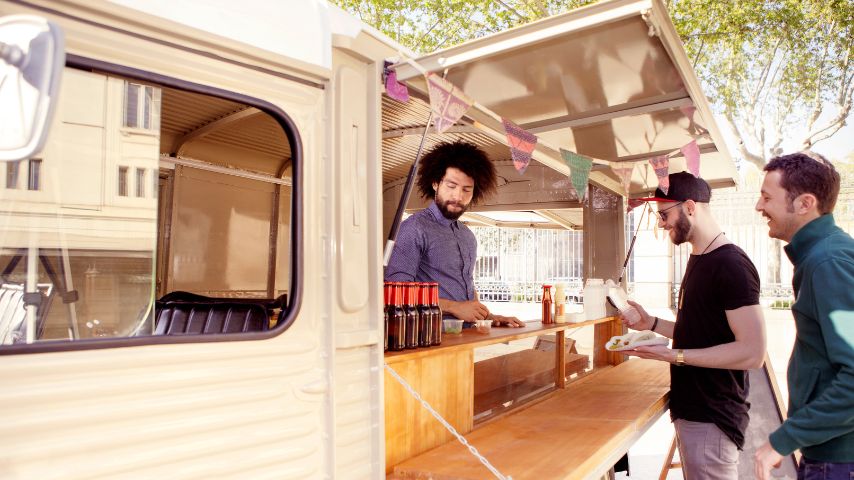 10. Cidercade
Located in the Design District, Cidercade is an arcade slash bar that offers the option of a $10 one-day pass or a $15 monthly membership.
Both options give you unlimited play on a diverse mix of over 140 games that include classic retro games like Donkey Kong, Tetris, and Pacman, pinball machines, shooting games, driving games, and sports games like NBA and NFL.
The games are mostly two-player games, which means interaction and friendly competition are encouraged. The bar has a varied selection of beer and hard cider (which is why the place is named that way). During the day, it is kid and family-friendly but becomes 21+ after 8:00 pm.
It is a fun way to spend the day or evening in the city, and the games offer a unique opportunity to interact with others in friendly competition.
Main Attraction: Nostalgic games, opportunities for interaction, varied cider selection
Location: Design District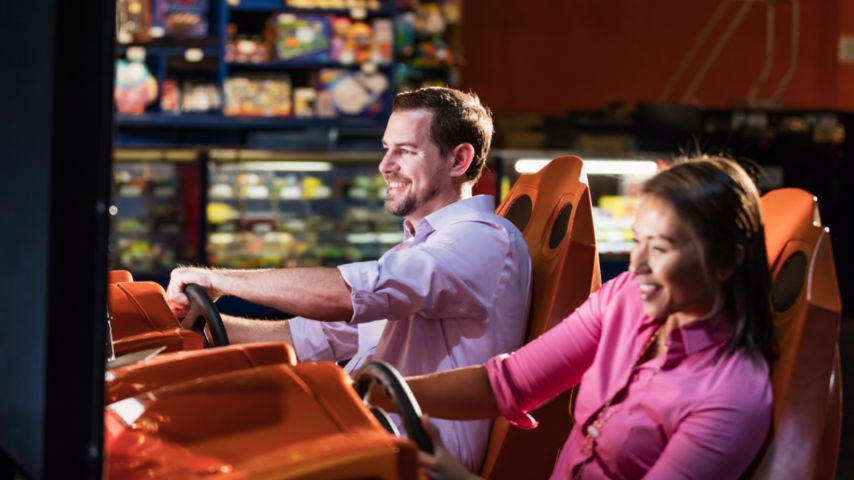 11. Dallas Museum of Art
Located in the Arts District, the Dallas Museum of Art is another great way to meet people, while allowing you to explore your interests.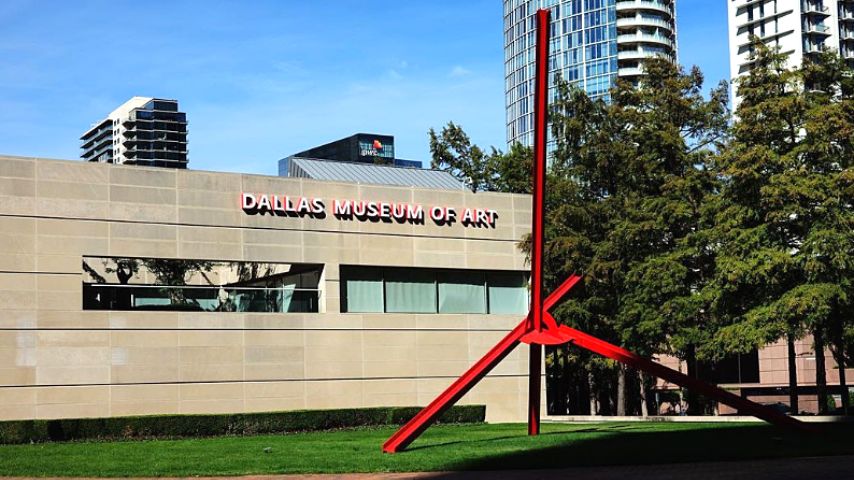 The museum offers tons of workshops, tours, classes, performances, concerts, and shows that allow you to interact with different types of people in different settings.
They have events like Museum Murder Mystery Night, which essentially is a live game of Clue. Sometimes they also hold late-night events where you can dress up as your favorite work of art or artist in the museum's collection.
Adding the museum's events to your social calendar not only broadens your experience of culture and art, but it also allows you to meet different types of people.
Main Attraction: Hosts a variety of events and socials that offer opportunities to meet people
Location: Arts District, Downtown Dallas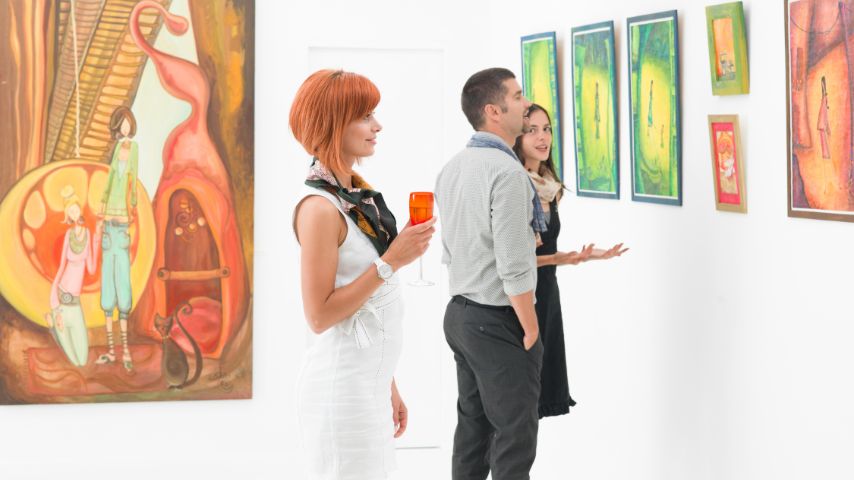 12. Dallas Sports and Social Club
The Dallas Sports and Social Club is the city's biggest provider and supporter of adult recreational sports leagues, such as basketball, football, kickball, sand volleyball, and other sports.
Both beginners and seasoned players have a place in their many leagues, and you only need to register on their website to join.
Teams as well as individuals can register for leagues and games. If you register as an individual, they will put you in with other individuals to make up a team, or look for a spot for you in the other group teams.
Either way, registering for a sports league (or two) and being part of multiple teams not only allows you to learn a new sport or play a sport you've always loved but also allows you to connect and engage with other people in a natural, organic setting.
Some of the best friends and connections you can have in life are those whom you meet while being part of a team.
Aside from the leagues themselves, the organization also does meetups, mixers, and other fun activities that will allow you to build and strengthen the friendships that you've built.
Main Attraction: Multiple sports leagues, lots of options for teams, mixers, and events for socializing
Location: Multiple Locations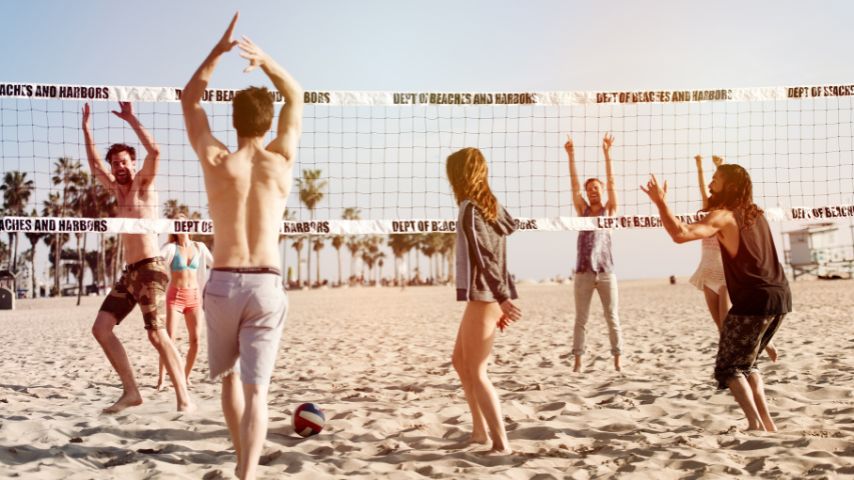 13. Dog Parks
Dog parks are a great place to meet new friends and meet potential partners if you are single, especially if you live in a neighborhood with lots of single people, too. (Read: 12 Best Places to Live in Dallas for Young Singles).
Dogs are the perfect icebreakers. They make people more sociable and make them feel more at ease in social situations.
And because a common interest is already established from the get-go by way of your cute four-legged furkids, it becomes much easier to start a conversation and forge a connection.
If your dogs get along and become playmates too, it is also easier to sustain the connection through doggie playdates and other related activities.
Wagging Tail Dog Park in North Dallas, White Rock Lake Dog Park, and Bark Park Central in Deep Ellum are just some dog parks you can check out.
Main Attractions: Easy to connect and converse with fellow dog owners, exercise, outdoor relaxation
Location: Multiple Locations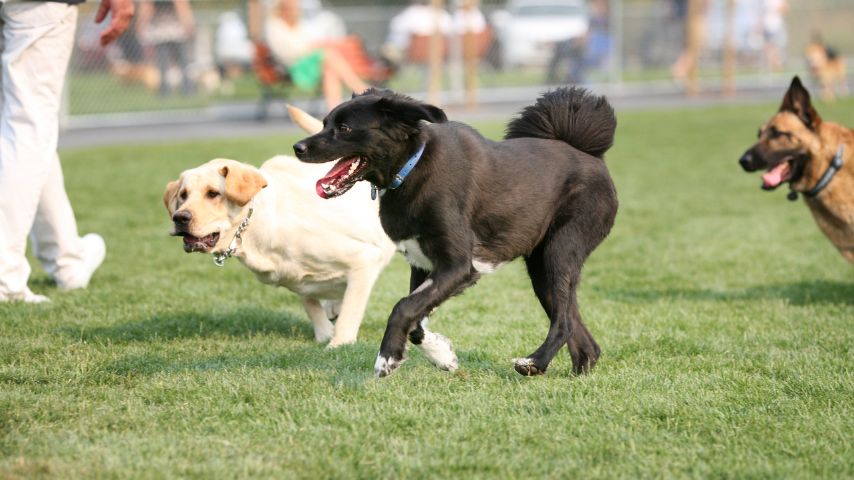 14. Fitness Studios and Clubs
Fitness studios and health clubs are also excellent ways to meet new people. Because there is already a common interest in health and fitness, establishing a natural connection becomes much easier.
Participating in classes and group activities also allows you more opportunities to make connections, rather than just simply doing the treadmill, earphones on, in your own corner of the gym.
Fitness centers like the Summit Gym offer a variety of classes and fitness activities like yoga, TRX, rock climbing, and circuit training in various locations throughout the city, and also offer opportunities to join subgroups that hold events and meetups to further enhance the sense of community among its members.
Dallas Running Club is a community that not only supports and helps runners in the Dallas area get access to good training and help them achieve their fitness goals, but they also have a good network of opportunities to get involved, make new friends, and become part of a supportive community of people.
Main Attraction: Supportive community that helps you achieve your fitness goals, opportunity to make new friends
Location: Various Locations throughout the City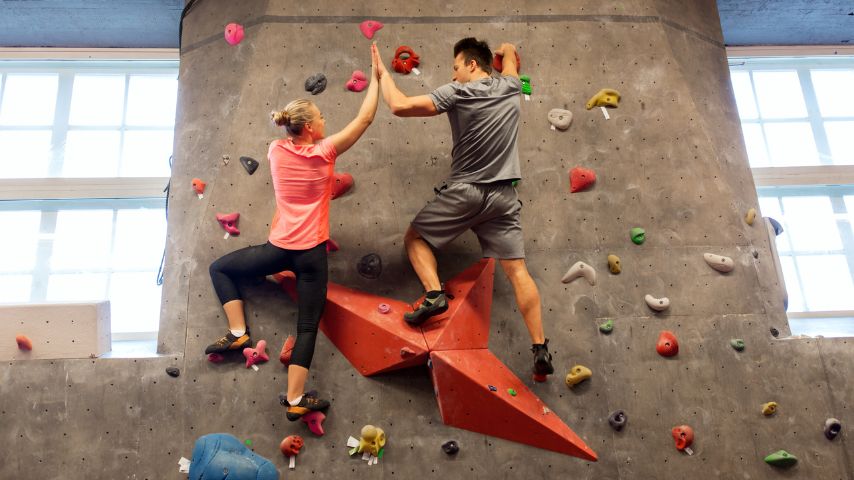 15. Online Meetup Platforms
Joining online meetup platforms like Meetup.com and browsing local communities and activities in the Dallas area can also help you meet other singles and make new friends.
While the Dallas Sports and Social Club are mostly just about being on a team and playing sports, with added social activities, Meetup.com actually has a lot more activity options.
You can sign up for language and art classes, happy hour networking mixers, learn to code, join a book club, learn about real estate investing, join political and spiritual discussions, and many others.
The platform shows you available events that you can sign up for in the area, and makes it easier to find opportunities to pursue your hobbies and passions and connect with a group of like-minded people.
You can also check your community and neighborhood bulletin boards. There might be something happening specifically in your area, and it'll give you a chance to meet other singles in your neighborhood.
Main Attraction: Lots of social activities and events, easy to sort by schedule and location
Location: Multiple locations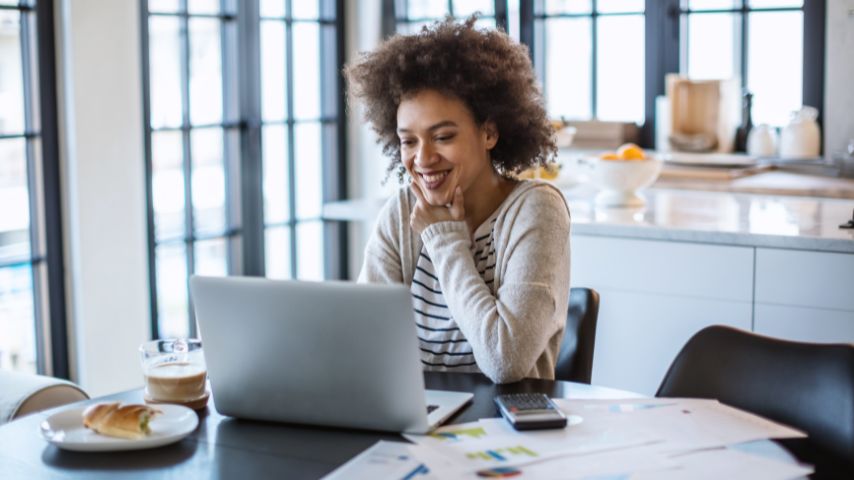 16. Volunteer Opportunities
And finally, another great way to meet other singles and expand your social circle is to volunteer and get involved in your community.
The strongest friendships and connections are those founded on shared values, passions, and advocacies and those who find that they share the same outlook in life.
Volunteering for causes that are important to you is a great way to tap into that potential for connection, while also giving you an opportunity to become an agent for change in the world.
Dallas Doing Good is a platform that lists many volunteer opportunities in the North Texas area. Animal welfare, youth and women empowerment, mental health, education, and the environment are just some of the causes that are open to volunteers via the website.
Main Attraction: Lots of opportunities to help out in the community through various causes and advocacies
Locations: Multiple Locations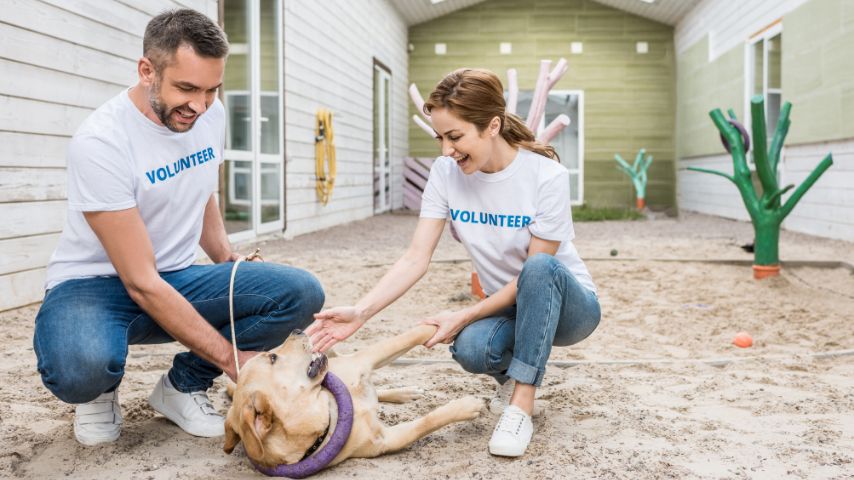 So there you have it, the best places to meet singles in Dallas. Whether your intention is to find a romantic connection, a lifelong partner, a group of friends to hang out with, or you simply want to be able to network and meet different people, the places we outlined above are all great ways to expand your social circle.
The important thing is you always put yourself out and get out of the comfort zone you've built. You'll find that many other people are often in the same boat, and are looking for you just as you are looking for them.
Conclusion to 16 Best Places to Meet Singles in Dallas
The best places to meet singles in Dallas are through restaurants, bars, and lounges like Parliament, Inwood Lounge, Twilite Lounge, Single Wide, Midnight Rambler, The Grapevine Bar, Buzzbrews Kitchen, The Wild Detectives, The Truck Yard, Cidercade, places like the Dallas Museum of Art, the Dallas Sports and Social Club, Dog Parks, Fitness Studios and Clubs, Online Meetup Platforms and through Volunteer Opportunities.