Japan is one of the most exciting countries to visit in the world. The country is a perfect mix of the old and the new; of modern and fast-paced cities as well as places immersed in history, culture, tradition, nature, and idyllic scenery.
If you've ever dreamed of visiting this beautiful country, I've got you covered. In this article, I'll list the best places to live in Japan.
12 Best Places To Live In Japan
Tokyo
Kyoto
Osaka
Sapporo
Yokohama
Nara
Nagoya
Sendai
Okinawa
Kobe
Hiroshima
Fukuoka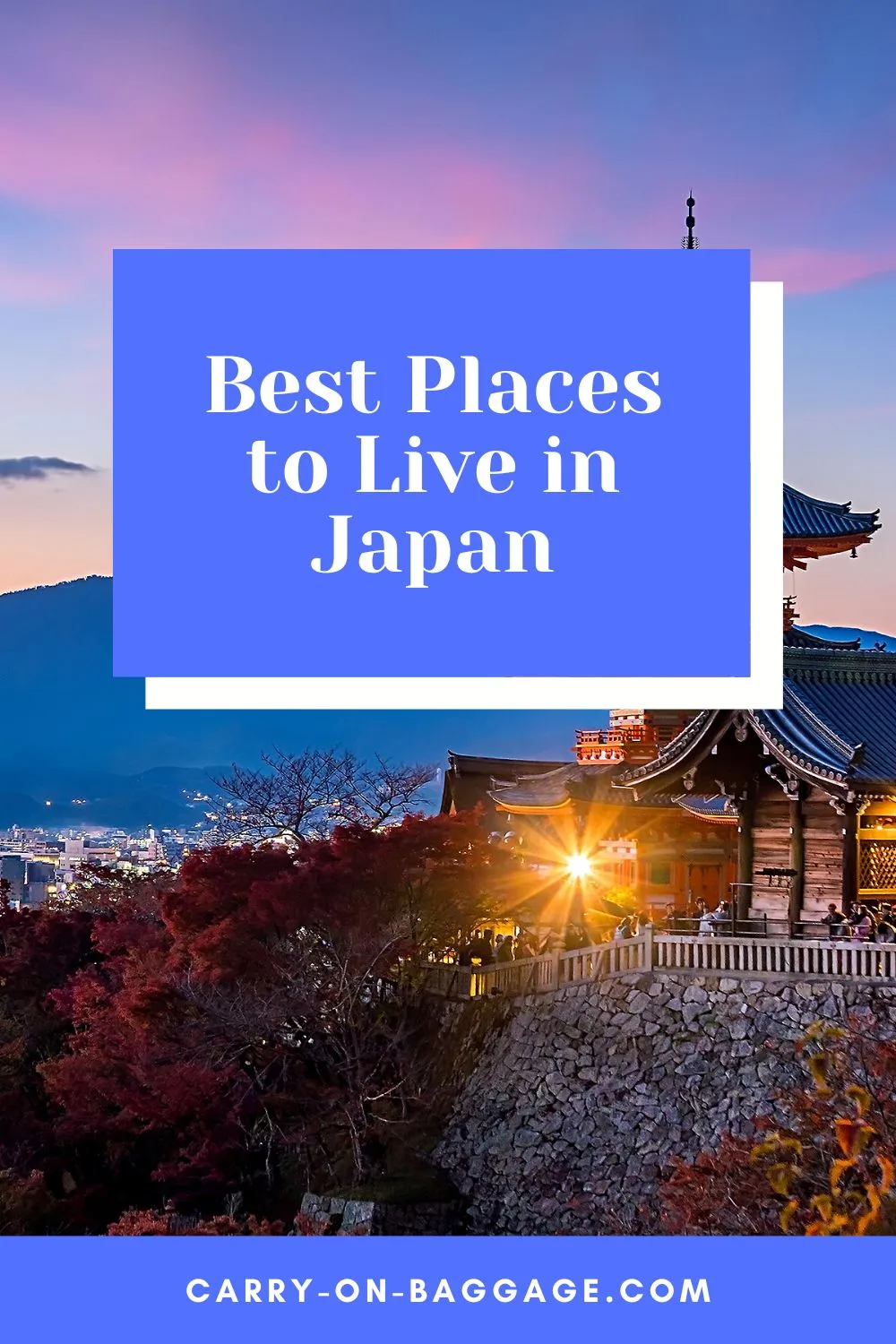 Great Places To Live In Japan
1. Tokyo
Tokyo is Japan's capital and is considered the metropolitan area that has the largest population in the entire world. Hence, there are lots of people here, and a lot of things to do, too.
Tokyo is technologically advanced, and efficient, and is home to endless food, entertainment, and nightlife options.
If you live in Tokyo, you will have access to the very best things that Japan has to offer.
It is modern and fast-paced, and many foreigners situate themselves in this city. It is Tokyo's fashion capital, so it is great for shopping.
Tokyo is also home to some, if not, the best restaurants and sushi bars in the country. If you are into food, shopping, and high-quality city living, Tokyo is the city for you.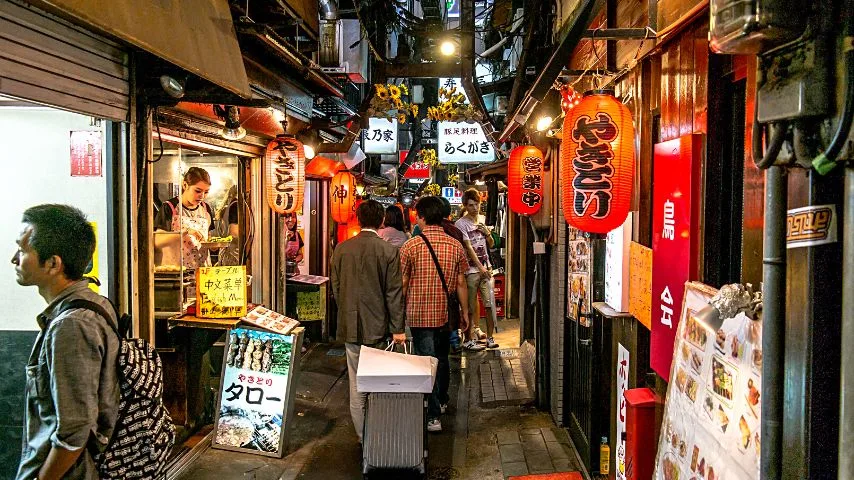 Despite it being a busy city, Tokyo is efficient, and it's easy to get around. The downside is, as with living in any major city, it can get really pricey and expensive. Also, living in a busy, fast-paced environment can be tiring sometimes, and can feel constricting and claustrophobic for some.
Main Attraction: Modern, efficient, technologically advanced, great for shopping and food
Average Cost of Living Per Month: $1,698
Population: 14 million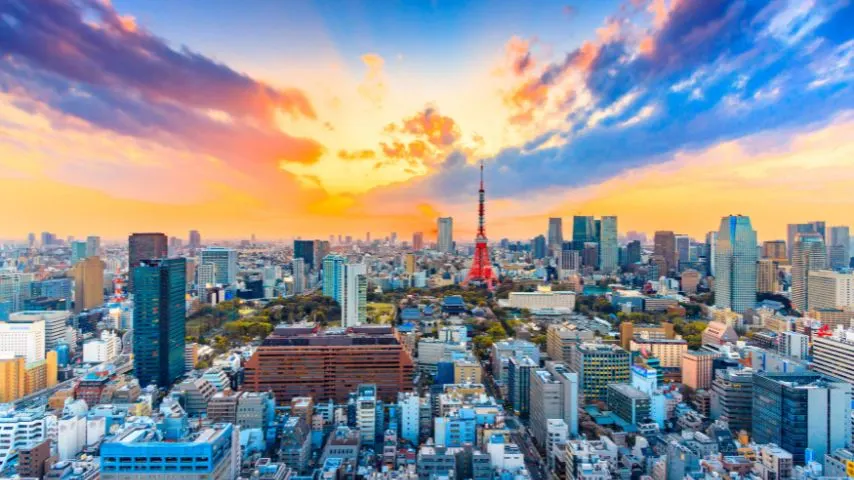 2. Kyoto
If you're eager in learning more of Japanese culture and tradition, Kyoto is a great city to live in.
Known as the cultural and religious capital of Japan, Kyoto is home to many Shinto shrines, Buddhist temples, and lots of gardens and palaces that have been designated as UNESCO World Heritage sites.
It is the oldest municipality in Japan and is considered the country's center of higher learning. It used to be the capital of the country before being replaced by Tokyo in 1868.
The prestigious Kyoto University is world-famous for producing top-notch researchers, including 13 Nobel Prize Laureates. For those who love video games, Nintendo is also headquartered here.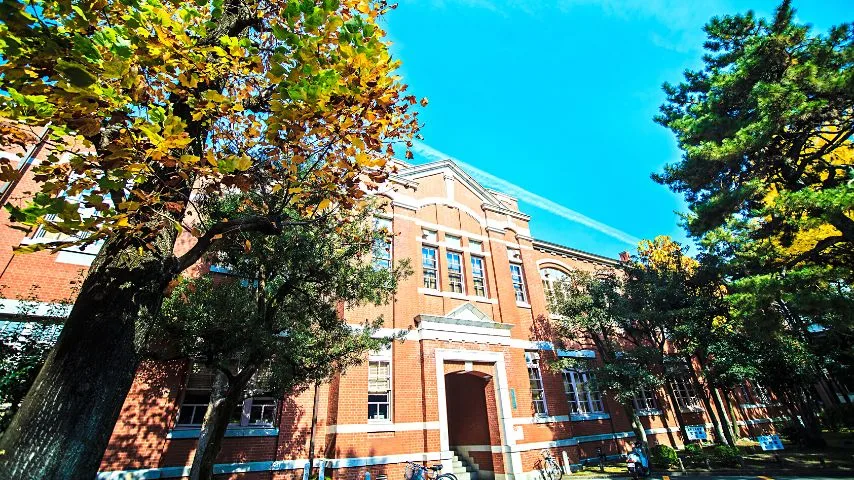 Kyoto is also the heart of Geisha entertainment in Japan. Contrary to what most might think, geishas are not prostitutes or courtesans.
Rather, geishas are highly skilled cultural performers and entertainers who have trained for years in the Japanese arts. They entertain through conversation, dancing, and music, and are considered to be the modern ambassadors of Japanese culture.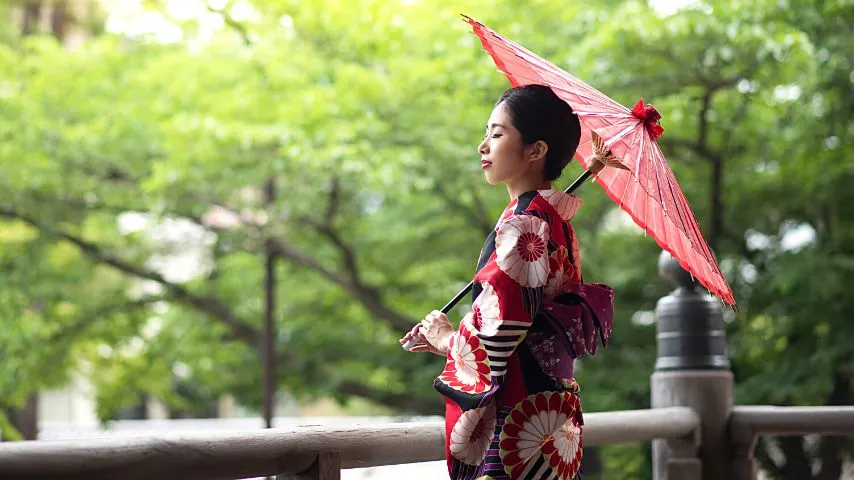 Kyoto is also known for Kaiseki or a multi-course Japanese haute cuisine.
Kyoto is one of the safest cities in Japan, and if you want to be immersed in culture and tradition, and have good dining and entertainment experiences, this is a good place to consider.
Main Attraction: Immersion in Japanese culture and tradition, food, and entertainment
Average Cost of Living Per Month: $1,163
Population: 1.46 million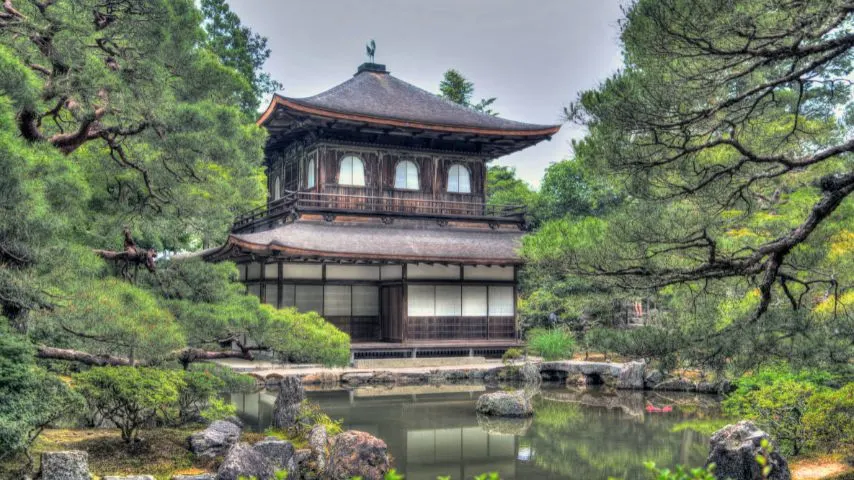 3. Osaka
Osaka is a very walkable city known for its food. It has been called the capital of street food in Japan. However, it is also known to be an expensive city and is second only to Tokyo in the country.
It is only half an hour away from Kyoto, but the difference between them is like night and day.
While Kyoto is very reserved and traditional, Osaka is high-energy, vibrant, and extroverted. People are warm and like to eat, drink and have fun.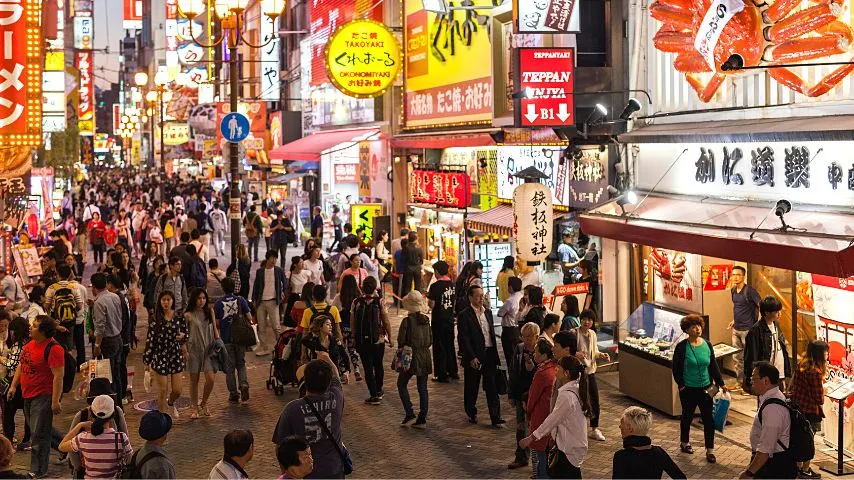 Its atmosphere is casual and relaxed, and food offerings range from street food like Takoyaki, to elegant Michelin-starred establishments.
The annual festival of Tenjin Matsuri offers the opportunity to celebrate and drink with the locals and is considered one of the top three festivals to experience in Japan.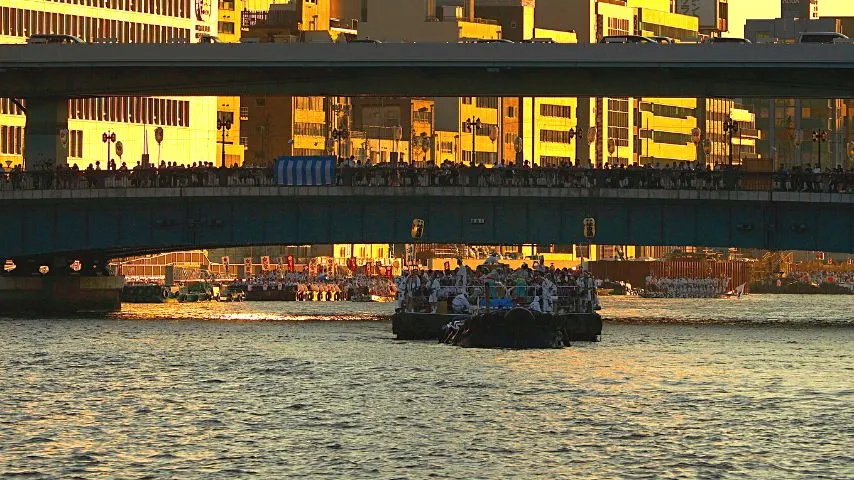 While Osaka does have some must-see sights, the main draw here is the culture and the energy of the people.
Main Attractions: Warm, fun, and spirited people, street food culture
Average Cost of Living Per Month: $1,295
Population: 2.75 million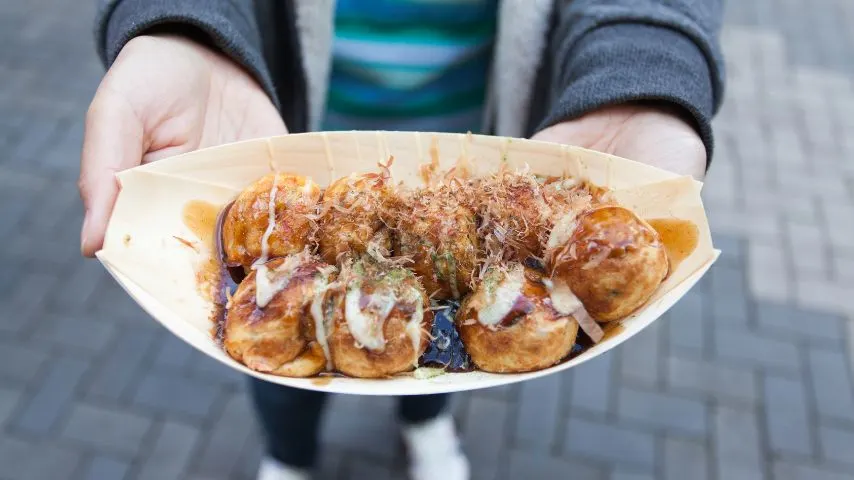 4. Sapporo
Sapporo is the capital of the mountainous area of Hokkaido and is considered Japan's fifth most populous city.
Despite this, it is also considered one of the nation's youngest cities. According to Japan Guide, in 1857, the population of the city was just 7 people.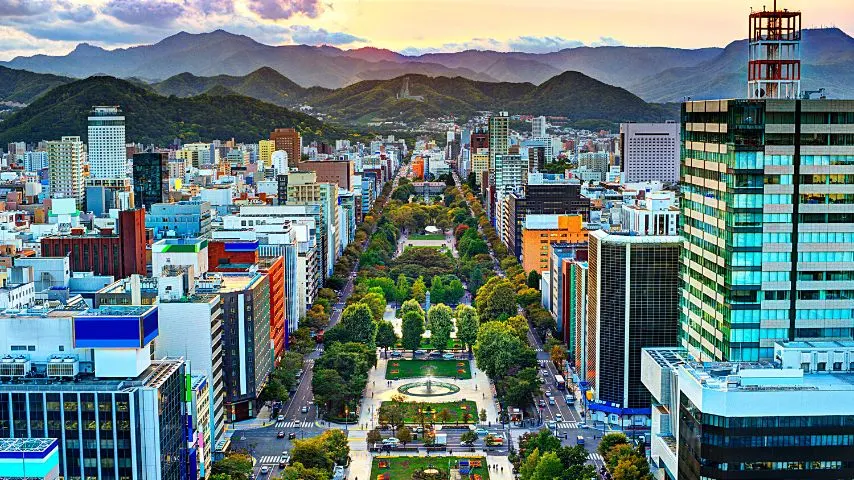 When it hosted the 1972 Winter Olympics, Sapporo became world-famous, because it was the first time it was ever held in Asia.
Sapporo is famous for its beer. Sapporo beer is known as the King of Japanese beer and is its oldest brand, founded in 1876. Sapporo is also where the famous miso ramen was born.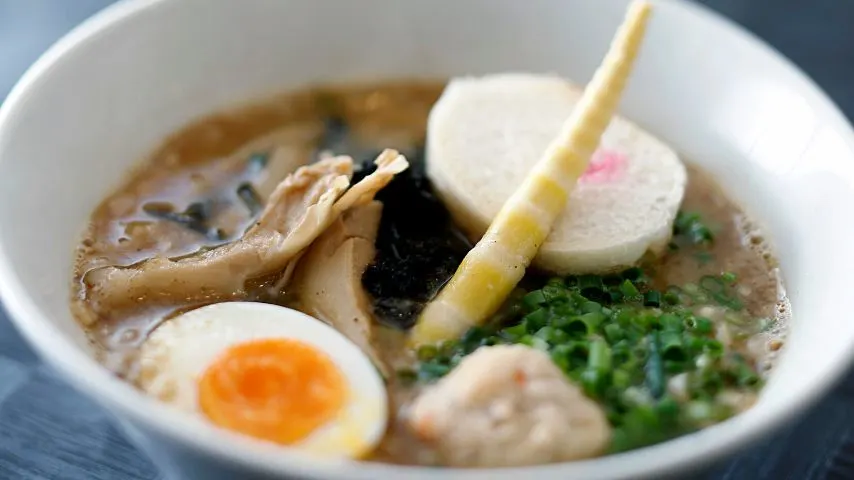 Aside from food and beer, Sapporo the Sapporo Snow Festival held in the city yearly is popular with locals and visitors. It is a festival held over seven days, where hundreds of sculptures made of ice can be enjoyed, and other ice-related activities can be experienced.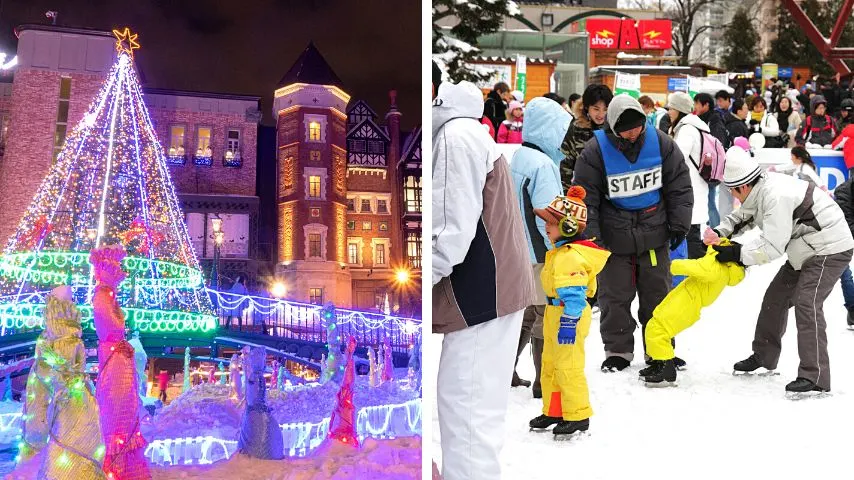 Skiing is also a huge draw to the city, which has some wonderful ski resorts that attract many visitors.
If you're into snow and winter activities, Sapporo is a wonderful option for you.
Main Attractions: Winter activities, beer, snow festival
Average Cost of Living Per Month: $1,140
Population: 1.96 million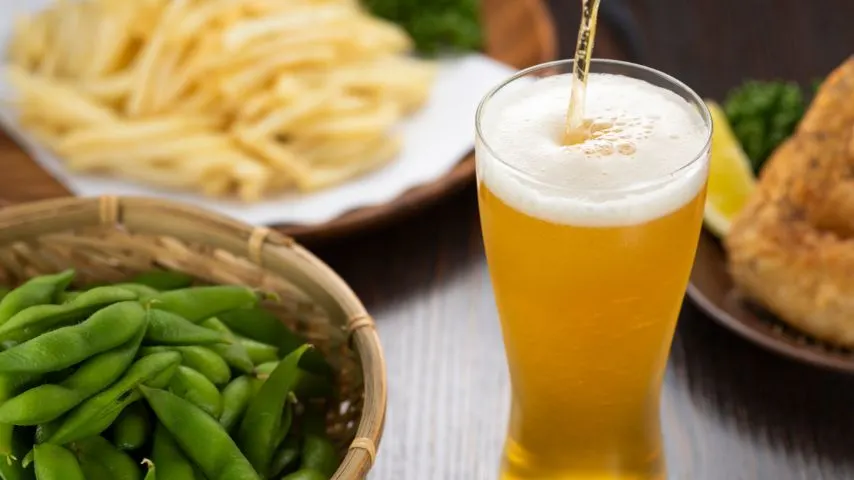 5. Yokohama
In terms of population, Yokohama ranks second as the most populous city, next to Tokyo.
Originally just a small fishing village, it was established as a port city in 1858. It is only half an hour away by train from Tokyo, and it is a popular city to live in for ex-pats.
A lot of big companies are also headquartered here, such as Isuzu and Nissan. Yokohama also has a big Chinatown, one of the largest in the world.
Yokohama is known for its waterfront museums, historic landmarks and monuments, and local food. It is a great option to live in if you still want to be close to Tokyo, but want a little bit more space.
Main Attractions: Proximity to Tokyo, museums, historic landmarks, futuristic architecture
Average Cost of Living Per Month: $1,653
Population: 3.76 million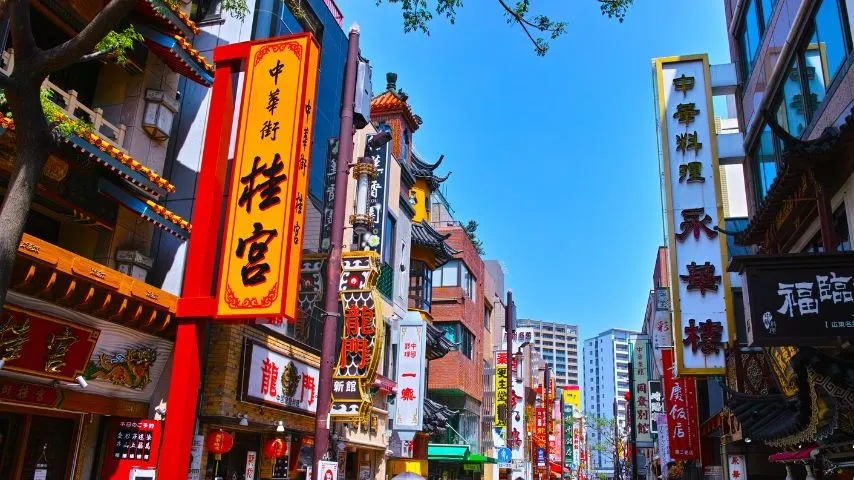 6. Nara
Nara is known as the first capital of Japan (700s) and is widely known as the Japanese civilization's cradle. It contains more UNESCO World Heritage sites compared to the other prefectures in this country.
It is located less than one hour from Kyoto and Osaka and is known for its ancient shrines, temples, ruins, and cultural artifacts.
The Seven Great Temples of Nara are the main draws as testaments to Japan's earliest civilizations, as well as Nara Park, with famous free-roaming Sika deer that have become symbols of the city.
Nara's economy is largely tourism-based and it is a pretty quiet, relaxing area in general. There are many festivals you can partake in to experience Japanese culture.
You will find the stuff you need here, with some local restaurants, eateries, and minor shopping and nightlife. If you prefer a quiet place to live in, with more affordable rent, and with nature and history easily accessible, Nara is a great choice.
Main Attractions: History, culture, quiet, provincial town, nature
Average Cost of Living Per Month: $921
Population: 360,310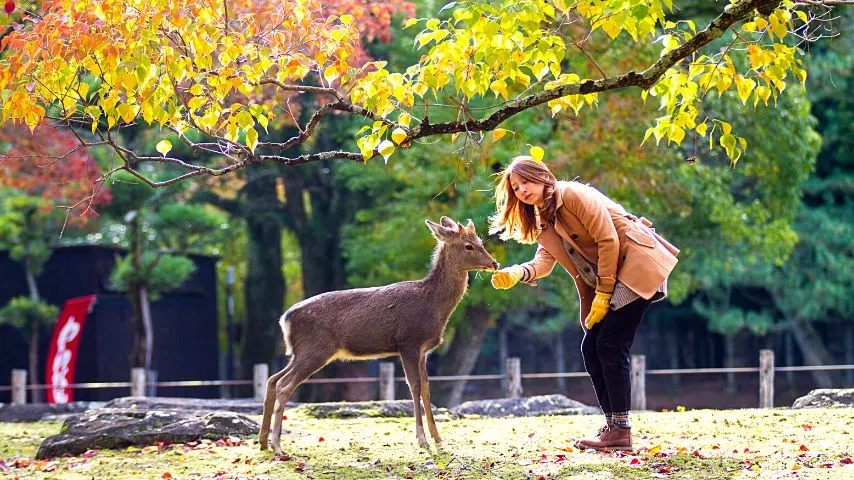 7. Nagoya
Nagoya is the fourth most populous city in the country and is known as a major industrial and transport center in Japan. It is where the headquarters of Central Japan Railway company is located, and it is a major Shinkansen (bullet train) hub. Its airport and harbor are also very important transport hubs.
Big-name automotive companies such as Toyota are also headquartered here and other brands like Mitsubishi have big R&D divisions and offices in the area.
Nagoya is often called a smaller, more compact, less crowded, and friendlier version of Tokyo. It is also easy to explore, and in case you want to get out of the city to experience nature and culture, Kyoto and Nara are nearby.
Main Attractions: Smaller than Tokyo, easier to explore. Centrally located, Major transportation hub
Average Cost of Living Per Month: $1,337
Population: 2.33 million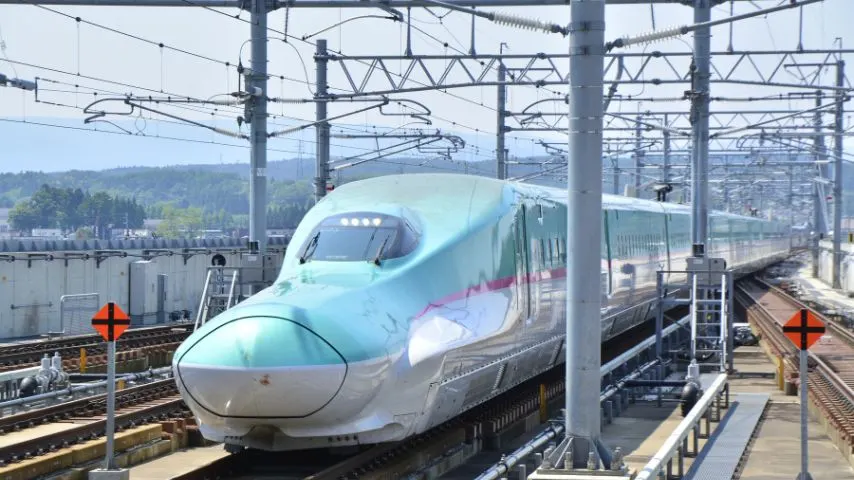 8. Sendai
Sendai is nicknamed the "City of Trees" due to the many zelkova trees lining many of its streets, which during the winter, are decorated with many lights (called the Pageant of Starlight).
There are a lot of parks and greenery in Sendai, and a river called Hirose-gawa flows through the city. Sedai is said to be a modern city that's in sync or harmony with nature.
It is home to many interesting festivals like the Sendai Tanabata Festival (Japanese Star Festival) in the summer, where colorful streamers and paper decorations line the area, with paper strips to write wishes on and hang on bamboo wishing trees.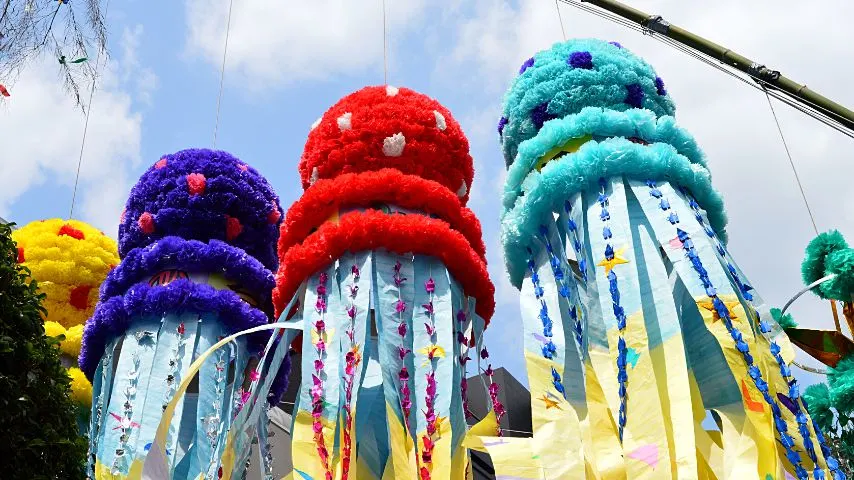 This festival's based on the story of two stars. The Sendai Tanabata Festival is the biggest one in Japan.
Sendai is a city rich in culture and the arts, nature, and also food. The most famous delicacy from Sendai is Gyutan, or grilled beef tongue, which was created initially as a way to use up leftover parts of the cow.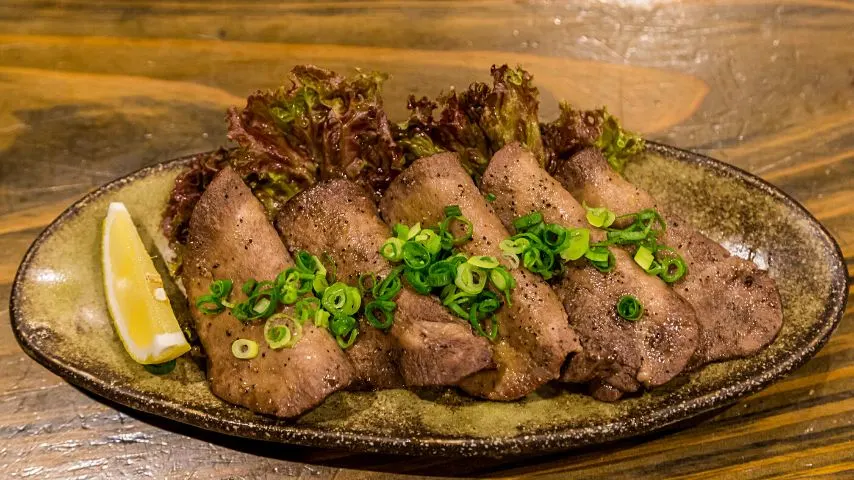 Sendai is a great choice if you want to be in a modern city with lots of greenery and parks and access to nature, culture, and tradition.
Main Attractions: Sendai Tanabata Festival, lots of parks and greenery
Average Cost of Living Per Month: $1,128
Population: 1.06 million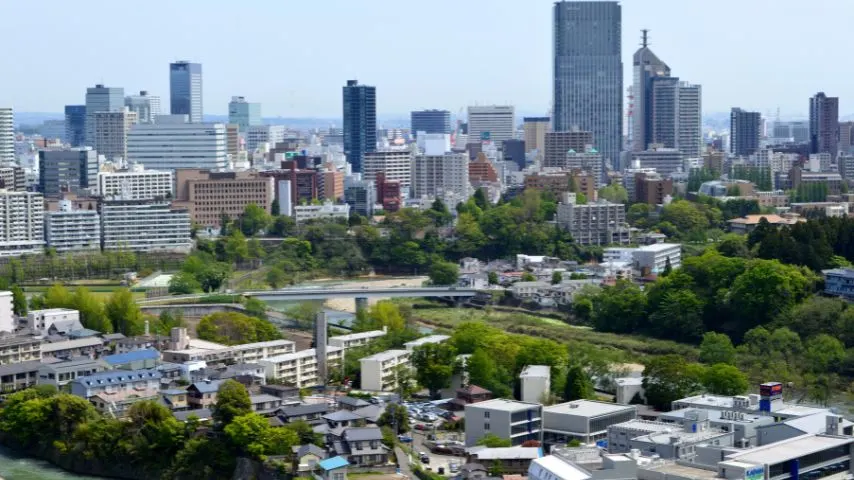 9. Okinawa
Okinawa is the southernmost prefecture of Japan and is known as the "Hawaii of Japan" with its stunning beaches, friendly locals, world-class snorkeling and diving spots, and mild tropical weather.
It is the only prefecture not geographically linked to the rest of the country, and therefore cannot be accessed by Japan Rail. Okinawa is actually much closer to Taiwan than Tokyo!
Because they are closer to Taiwan, China, and even the Philippines, and because of the influence of the American military, Okinawa has a unique culture; and is a melting pot of tastes and attitudes that differ from the rest of the country.
There is an American village in Okinawa, and Spam onigiri is a huge deal in this part of the country. The atmosphere and general feel is laid-back and relaxed, and the locals are very friendly. It's mostly about the sun, sand, and sea here.
The average lifespan here is 87 years old, which means that there must be something to their way of life that allows them to live longer and happier.
If "sand between your toes" is your vibe, Okinawa is a great place to consider.
Main Attractions: Summer and water activities, a melting pot of various cultures, laid-back lifestyle
Average Cost of Living Per Month: $1,157
Population: 1.46 million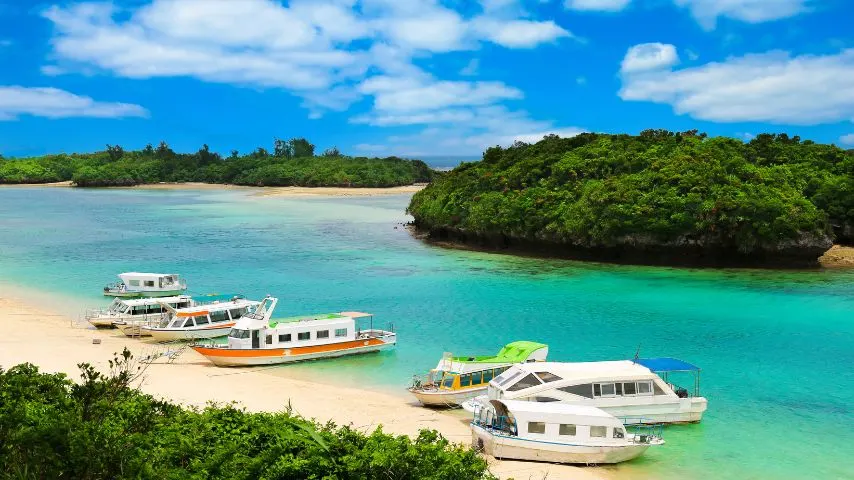 10. Kobe
Kobe is located 19 miles to the west of Osaka and is known for the world-famous Kobe beef, a type of Wagyu beef made from the Tajima type of Japanese black cattle.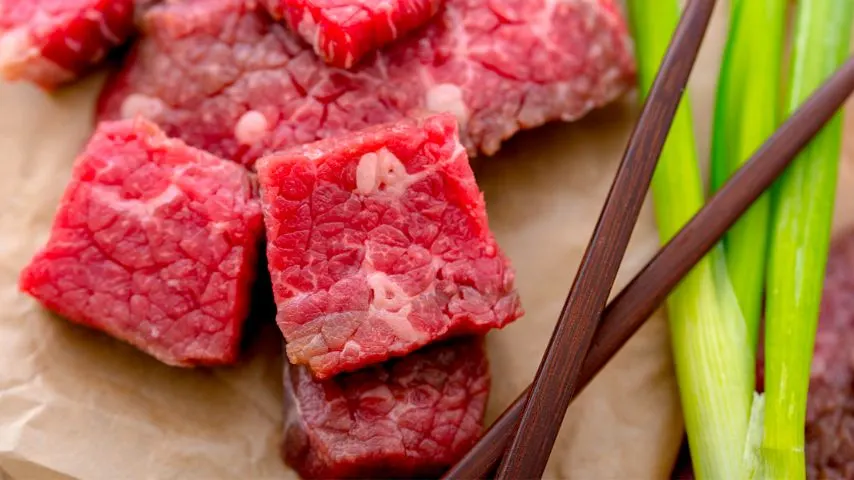 For it to be Kobe beef, it must be strictly from this type of cattle, raised and fed in a specific way. The resulting beef is soft, buttery, and umami and melts in your mouth.
Aside from beef, Kobe is known for being the home of one of the most famous hot spring resorts in Japan, Arima Onsen.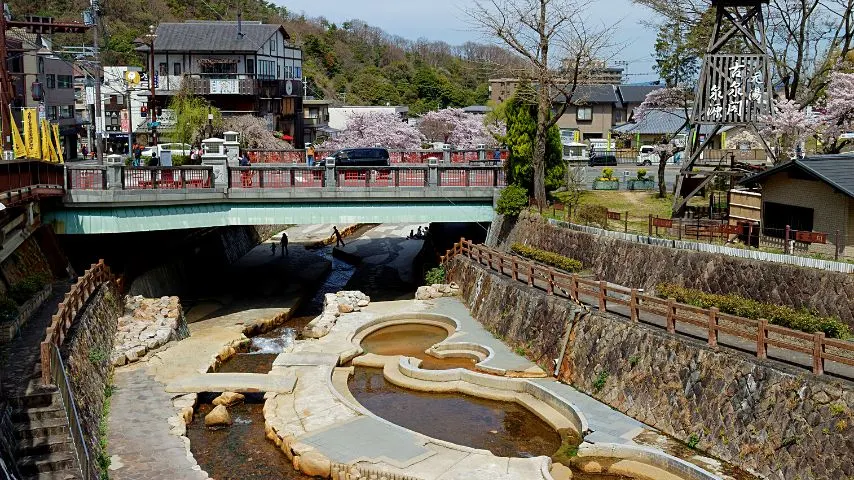 Kobe is naturally wedged between the ocean and the mountains, which makes it an interesting city to live in.
Its famous port offers stunning views of the landscape and cityscape and offers food and retail options. It is the perfect city to enjoy the beauty of the ocean, the mountains, and the city all in one.
If this is your style, Kobe is the city for you.
Main Attractions: City living with views of the ocean, mountains, great scenery
Average Cost of Living Per Month: $1,305
Population: 1.51 million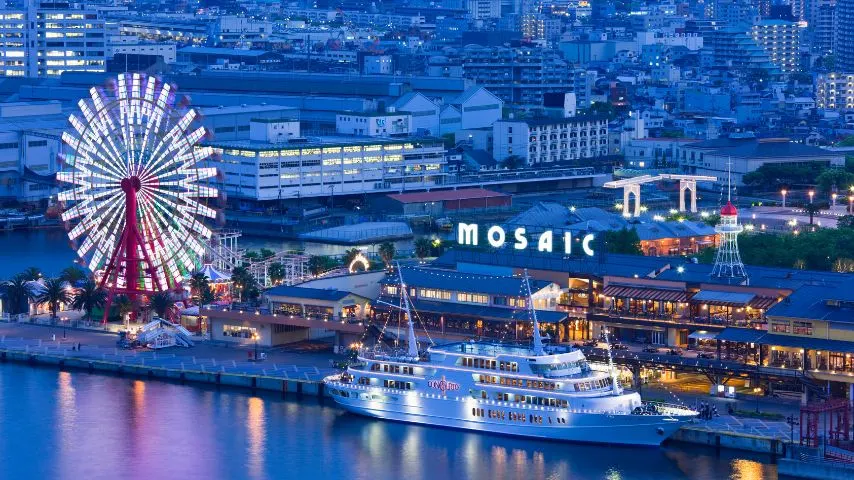 11. Hiroshima
The city of Hiroshima became known worldwide when it was tragically destroyed by the atomic bomb in World War II. After the war, efforts were made in rebuilding the city, and the Peace Memorial Park in the center of the city reflected that newfound hope.
What used to be the commercial and political center of the city prior to the bomb was developed into a 120,000-square-meter park in the middle of the city.
The Peace Memorial Museum, A-Bomb Dome, and Cenotaph for the A-Bomb Victims are places worth visiting to remind us that peace is a gift and should never be taken for granted.
There are many ex-pats and foreigners living in Hiroshima, and they are welcomed with open arms, with many establishments and institutions offering support and assistance, like language classes and other opportunities.
Hiroshima is situated near the Seto Inland Sea and is also known for its ocean sports. The surrounding forests and mountain trails make it popular for biking, hiking and skiing as well.
Aside from this, Hiroshima is also known for its food, specifically okonomiyaki, which is a savory pancake made with meat and vegetables but in this region, squid and oysters are common. Another popular dish is anago, or saltwater eel, and Onomichi Ramen.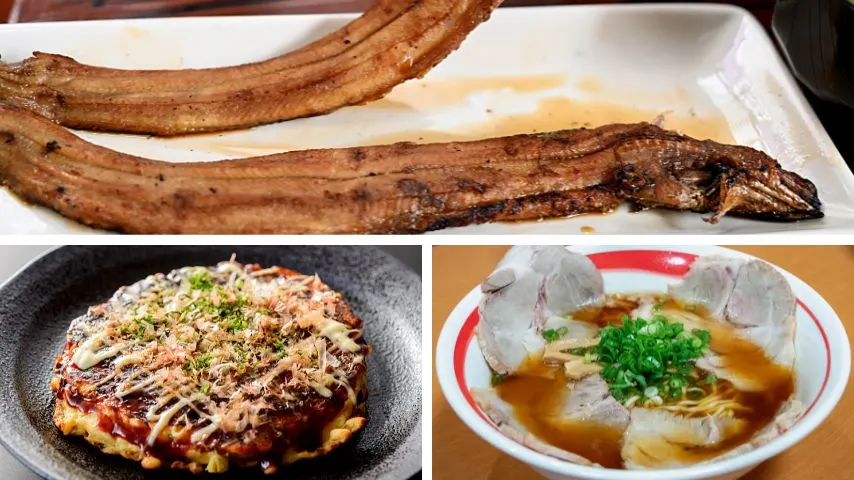 If you like food, the outdoors, and love exploring, Hiroshima is a great city to consider.
Main Attractions: Peace Memorial Park, Seto Inland Sea Islands, great food, and foreigner-friendly
Average Cost of Living Per Month: $1,227
Population: 1.2 million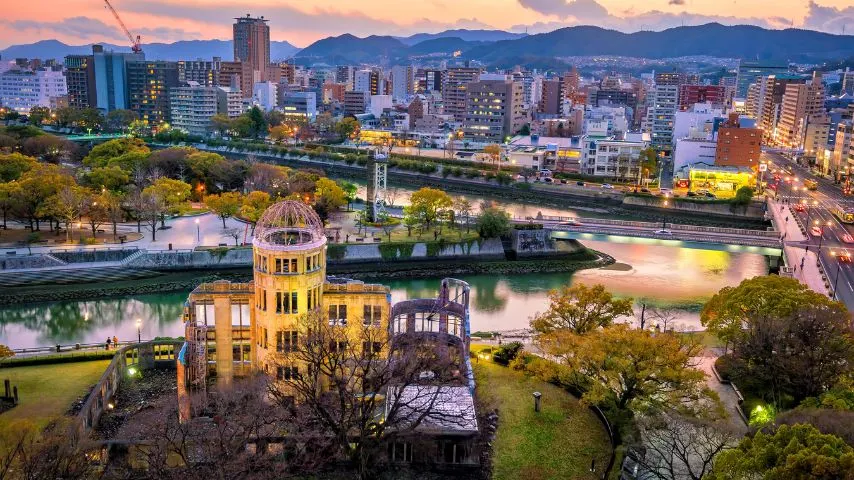 12. Fukuoka
Fukuoka is one of Japan's top ten most populous cities. Because it is the nearest point of all of Japan's islands to mainland Asia, it has long been an important center for trade and commerce, and is known as the "gateway to Asia".
An interesting fact is that is actually closer in distance to Seoul than it is to Tokyo!
It is known for its food, like Tonkotsu Ramen or Hakata Ramen, Mentaiko (spicy pollock roe), Motsunabe (hotpot with cow and pig offal), and gyoza (Japanese dumplings).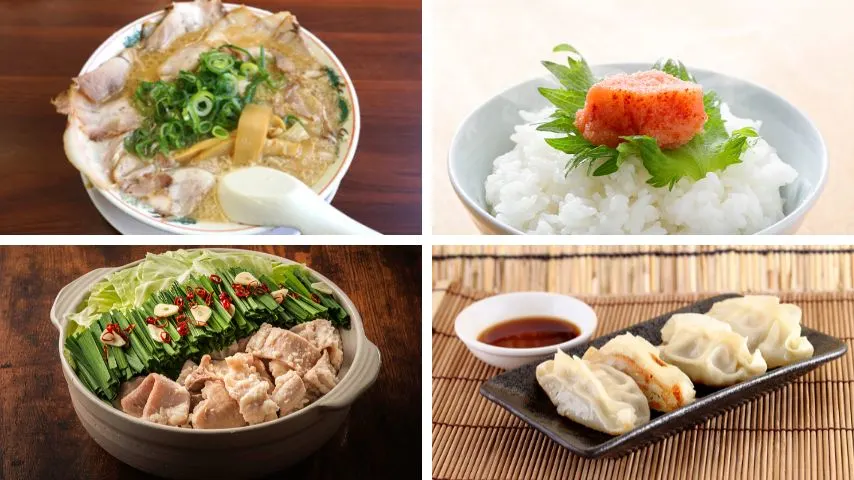 Aside from food, it is also popular for its access to the beach and for watersports, hiking trails and other outdoor activities, history, shopping, and nightlife.
One of its most famous attractions is the Dazaifu Tenmangu Shrine, dedicated to Michizane Sugawara, a scholar, poet, and politician in 9th-century Japan who is regarded in Shinto as the god of academic achievement and learning.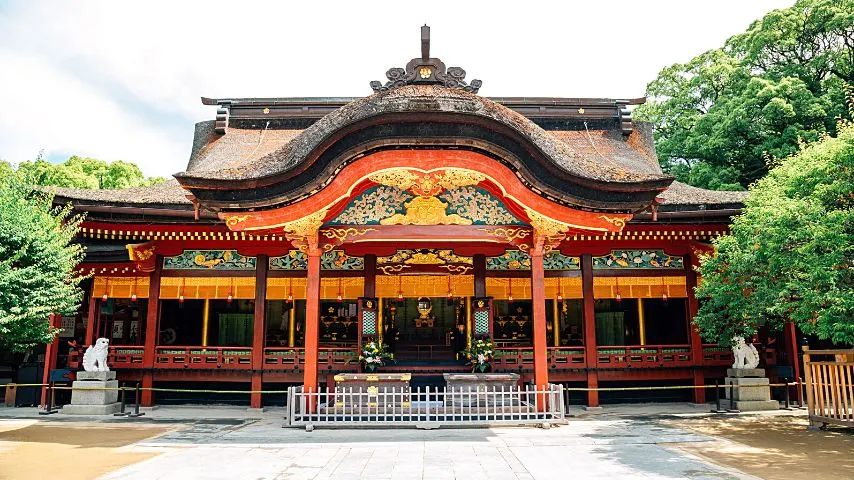 The shine has over 6,000 plum trees of over 200 varieties that blossom from January to March.
Fukuoka is said to be a large city but not too large that it is a concrete jungle like Tokyo. The atmosphere is more laid-back, people are friendly, and there are tons of things to do and food to try.
If this is your vibe, Fukuoka might be the city for you.
Main Attractions: Food, history, culture, shopping, nightlife
Average Cost of Living Per Month: $1,234
Population: 1.6 Million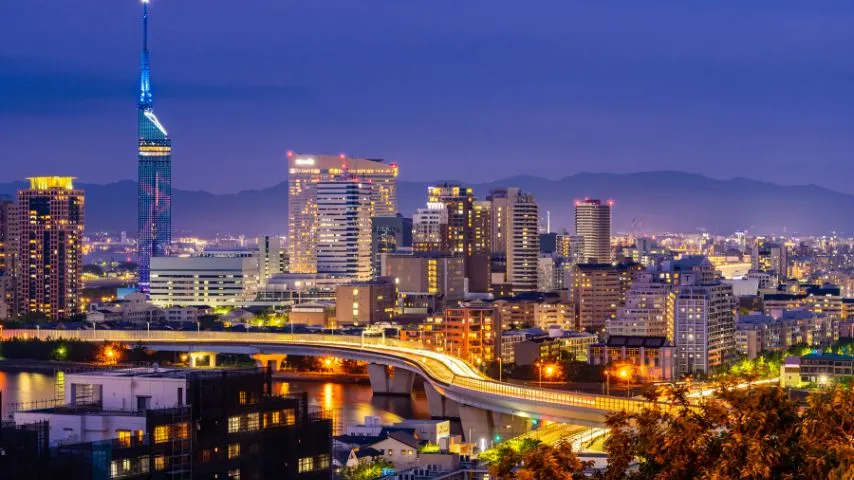 So there you have it, the 12 best places to live in Japan. There are of course many other wonderful cities we haven't covered, and this is just a glimpse of what the country has to offer.
The details of the average monthly cost of living as well as population per city were obtained from Living Cost. If you want to know more about the specific details of each city, such as the cost of amenities, rent, goods, and services, you may check livingcost.org.
Conclusion to 12 Best Places To Live In Japan
The best places to live in Japan are Tokyo, Kyoto, Osaka, Sapporo, Yokohama, Nara, Nagoya, Sendai, Okinawa, Kobe, Hiroshima, and Fukuoka.