Milwaukee, the city of festivals, is growing in popularity as the ideal place to live due to its diverse culture and booming economy.
Originally named by Native Americans, Milwaukee is believed to mean "the good land." Present-day Milwaukee is a culturally and ethnically diverse city with prominent German influences, making it a German-American cultural center.
Today, Schlitz and Pabst are household names but were first established here in Milwaukee in the nineteenth century.
Located in the state of Wisconsin and Milwaukee county, there are several reasons why so many people are considering settling in this city.
For some, it might be the Summerfest, which is one of the largest music festivals in the world held in Milwaukee city.
In contrast, others may be interested in the Gamma-Global City because of the service and management jobs offered or the healthcare jobs that make up 27% of the total employment opportunity in this city.
The city is also ideal for students seeking higher education, with over 17 colleges and universities in the area. If this city has caught your eye and you are thinking of moving here, here are the top 6 places recommended by us.
The Best Places To Live In Milwaukee
Historic Third Ward
East Town
Walker's Point
Riverwest
Avenues West
Bay View
1. Historic Third Ward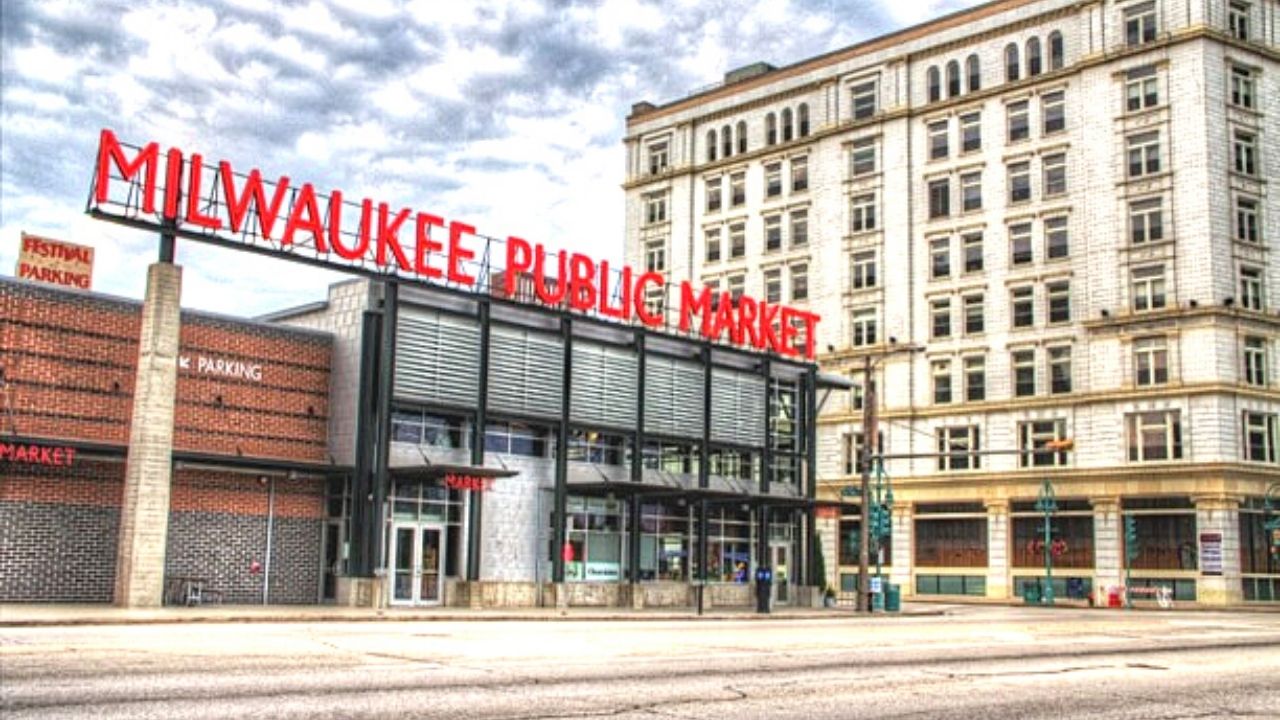 If you are a creative soul looking for a neighborhood to match your energy, Historic Third Ward might be the perfect match for you.
Historic Third Ward, or simply "Third Ward," is located between the Milwaukee River and Lake Michigan, to the south of Interstate 794.
This neighborhood is known for its classical warehouses that have been repurposed into various businesses such as art studios or galleries, and you can also find the Broadway Theater Center here along with other art venues.
If the Summerfest mentioned above has piqued your interest, then the Third Ward, home to this festival, is where you need to be.
The Summerfest was first held in 1968 and since then has been held annually at Henry Maier Festival Park right next to Lake Michigan.
The festival attracts approximately 800,000 people each year.
Historic Third Ward has a population of 1,068 with a median home value of $270,500. It is a dense urban area where over 57% of people rent their houses, and 43% of people own their houses.
The median household income is $89,737. Families with children make up only 4% of the neighborhood. 47% of the residents have a bachelor's degree, and 32% have a master's degree or higher.
2. East Town
If you are looking for a modern, artsy, and family-friendly area, why not consider East Town?
The cultural hub located between the Milwaukee River and Lake Michigan shore contains the Milwaukee art museum, Betty Brinn Children's Museum, and Discovery World.
East Town is made up of two neighborhoods namely, Juneau Town and Yankee Hill. There is no boundary separating these neighborhoods.
The Marcus Center for Performing Arts and the Pabst Theater are sites where marvelous stage performances are held.
The Cathedral Square Market turns into a bustling marketplace every week during summer, where you can browse fresh produce and enjoy live music.
Juneau Town has a population of 5,606 with a median home value of $230,449. It is a dense urban area where over 34% of people own their houses. The median household income is $75,154. Families with children make up only 2% of the neighborhood. 45% of the residents have a bachelor's degree.
3. Walker's Point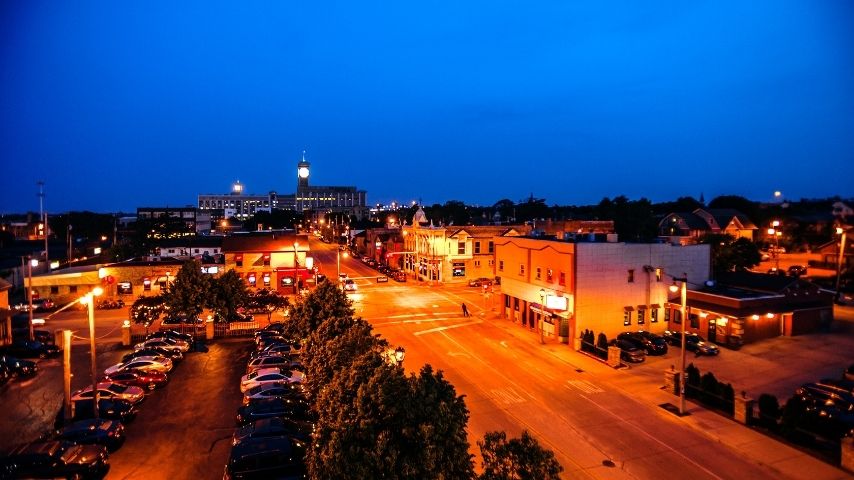 In the nineteenth century, this region drew in immigrant settlers from various backgrounds to work in factories and on railroads. This has led to the neighborhood being diverse and hosting the largest crowd of Spanish speakers in Wisconsin.
Over the years, the industrial area transformed into a trendy area known for its culture and food.
The neighborhood is also considered a hub for the LGBTQ community, with several LGBTQ clubs and bars located in the area. And as for the food, "The Second Street" will fulfill any craving that you might have.
So if you are looking for an LGBTQ-friendly place with good nightlife and great food, why not consider Walker's Point.
4. Riverwest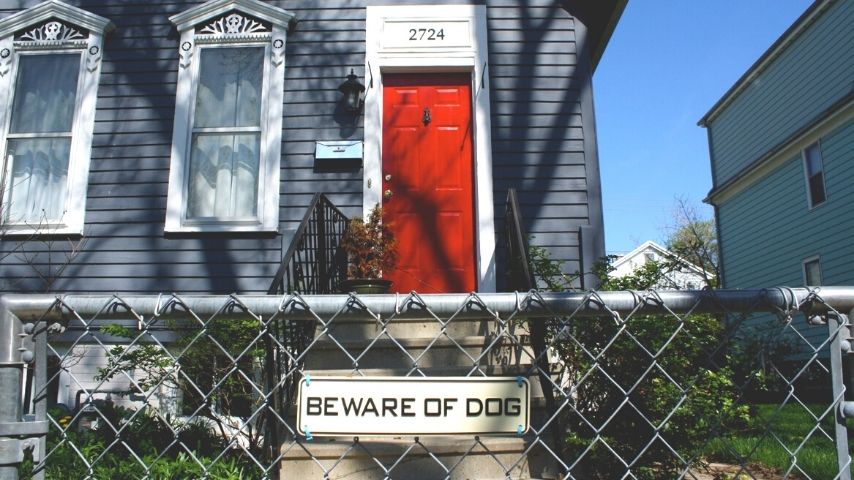 If you are interested in tiki bars or live music shows, then Riverwest might be an ideal neighborhood for you.
The Riverwest neighborhood also hosts the "Riverwest 24" every year. "Riverwest 24" or "The People's Holiday" is a 24-hour bike race, which also includes an all-night block party.
The Milwaukee River surrounds this neighborhood in the south and east. Riverwest has one of the more diverse groups of residents in Milwaukee, including; German, Polish, Latino, White, and African-American members.
People looking for something artistic will appreciate the Florentine Opera. This professional music organization is one of the oldest in Wisconsin, and the Woodland Pattern Book Center is a hub for poetry and literature that is not promoted by mainstream media.
Riverwest is a neighborhood with a population of 12,364 and a median home value of $156,190. It is a mixed urban and suburban feel, and a marked 73% rent their houses.
The median household income lies at $44,820. 14% of families have children in this neighborhood.
The residents with higher education include 31% with bachelor's degrees and 16% hold master's degrees or higher.
5. Avenues West
Do Art museums, steak houses, and historical architecture intrigue you? With casual eateries and pubs, Avenues West is a great place, west of Milwaukee city, especially for young professionals.
Avenues West and Marquette University are often mentioned together.
In the 19th century, this neighborhood was home to Milwaukee's elites, and now its residents include a wide variety of students whom you are likely to run into as you go about your day.
Tripoli shrine center and Pabst Mansion are both located in this area.
Avenues West holds a population of 8,824 and a median home value of $10,928. 97% of the residents are renters. 10% of families living in the area have children, and the median household income is $14,735.
Only 20% of residents hold a bachelor's degree, Which seems off considering that Marquette University is often spoken highly about when Avenues West comes up in conversation.
6. Bay View
Are you interested in trendy dining, shopping, and thrifting? Then perhaps you might want to consider the Bay View neighborhood as your first choice.
The neighborhood is located in the southeastern region of Milwaukee city. Lake Michigan and the Kinnickinnic River make up two borders of the Bay View.
Bay View has the city's most popular bar district, along with a weekly concert series and record shops loved by locals.
The Bay View Neighborhood Association (BVNA) is there to support neighbors, offer educational grants, improve and maintain facilities and do much more for the residential community of the area.
It should be noted that Bay View has predominantly white residents.
Reports show that Bay view has a population of 15,078, and the median home value is estimated at $158,190. The dense suburban area consists of 49% homeowners and 51% renters.
The median household income is $60,253, which may be considered lower than some of the other neighborhoods listed here. An impressive 20% of the families in the neighborhood have children as members of the household.
Approximately 26% of the residents of Bay View hold a bachelor's degree making it one of the most educated suburbs of Milwaukee.
Conclusion
According to the US census, the city has a diversity score of 78 and is the 6th most diverse large city.
The crime rates vary for each neighborhood, but according to the CBS News, the city itself is rated as the 10th most dangerous city, with 500,000 or more population in the United States.
In terms of poverty, Milwaukee is the second poorest city in America, as stated by CBS news.
The pedestrian-friendly city ranks number 15 out of the 50 largest US cities, as stated by Walkscore. As reported by the American Community Survey, 71% of the residents prefer to drive alone to work.
The city has over 105 miles of bicycle lanes, and Bublr Bikes offers a bicycle-sharing service to the residents.
Considering all these facts, would you want to move to Milwaukee?
Hey guys! It's me, Marcel. I am the proud owner of carry-on-baggage.com. I am dealing with hand luggage related issues on a daily basis and I own several websites in this niche. Travelling is one of my biggest passions in life and I, therefore, happen to know a thing or two about hand luggage. I hope you all have a safe trip! Take care and thanks for the support. I really appreciate it.