In this article, I list the best neighborhoods to live in Dallas for young professionals looking to stake a claim to this cosmopolitan city.
Dallas is a modern, contemporary city known for its food, culture, history, thriving entertainment scene, and of course, sports. In recent years, it has also attracted the migration of a lot of young people due to its increasing and expanding economy and is said to be one of the fastest-growing economies in the U.S. The cost of goods, housing, and healthcare are all more affordable in Dallas compared to other major U.S. cities, so it is no wonder that a lot of young professionals are migrating to this Texas city.
The Best Places to To Live In Dallas for Young Professionals
Deep Ellum
Bishop Arts District
Uptown
Victory Park
Knox-Henderson
Design District
Greenland Hills
Lower Greenville
Downtown
Oak Lawn
Lake Highlands
Addison
The 12 Best Places to To Live In Dallas for Young Professionals
1. Deep Ellum
Deep Ellum is known for its thriving nightlife. It is known as the "live music capital of North Texas", and it is a vibrant and quirky place to live with its many art galleries, street art, and murals, and its many bars, pubs, and restaurants.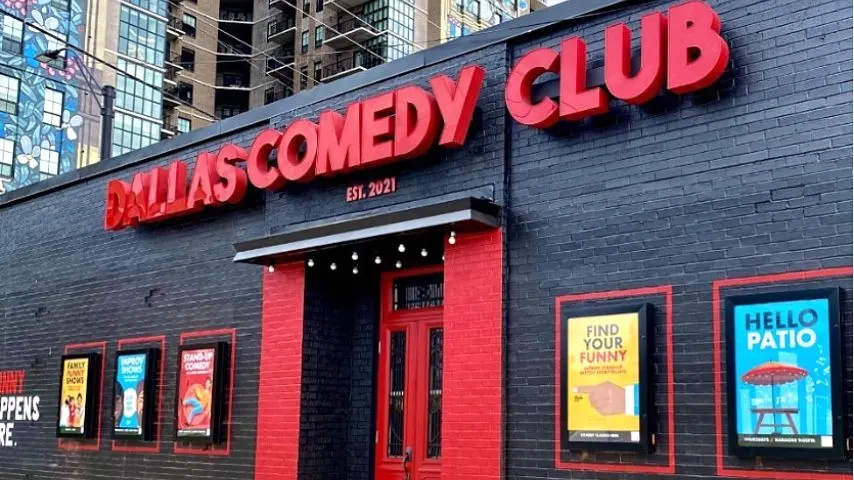 It is also a district home to a lot of historical buildings, including one of the first assembly plants for Ford. It also used to be home to a lot of jazz and blues musicians in the 1920s.
Deep Ellum is a very artsy, busy, lively, richly historical place, and is highly walkable. It offers convenient access to the DART, which is a plus for commuters.
Population: 2,743
Median Rent: $1,383
Median Home Value: $188,851
2. Bishop Arts District
Located just south of Downtown Dallas, the Bishop Arts district is one of the most trendy and interesting Dallas neighborhoods.
With its nightlife and entertainment options, eclectic mix of independently owned stores and sweet shops, and diverse food offerings ranging from classic Texas BBQ, farm-to-table cuisine, to sushi, to rustic Italian, it is one of the most interesting and satisfying foodie havens.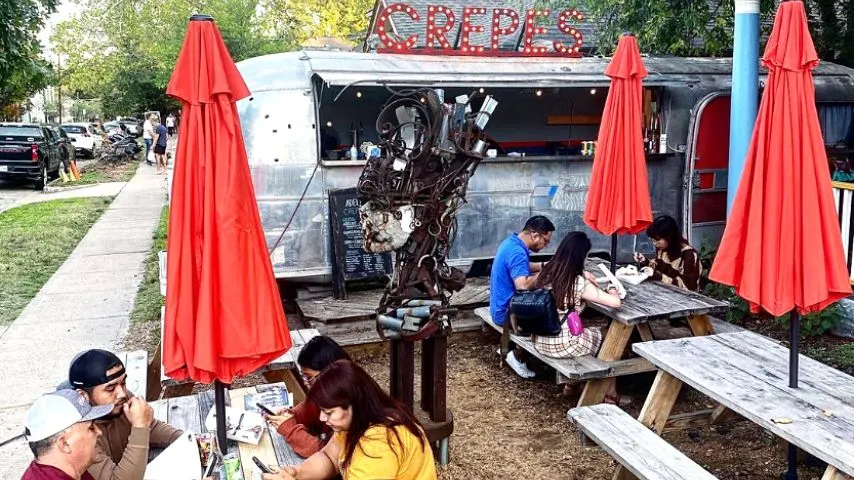 It is also a popular shopping destination with a focus on small businesses and local artisans, so you'll for sure always get something unique and one-of-a-kind here.
The ambiance is retro, and the streets walkable and instagrammable with their many murals. It has a true hipster and laid-back feel, which of course has lots of good coffee shops.
Population: 2,722
Median Rent: $894
Median Home Value: $316,080
3. Uptown
The Uptown district is located just north of Downtown Dallas and is considered one of the best places to live in the city.
With its pedestrian-friendly and tree-lined streets, its trendy and cool restaurants, hip lounges, and high-end boutiques, its green parks, fitness studios, and cool cafes, it is a modern, urban neighborhood that is considered by many to be the best live-work-play community in all of Dallas.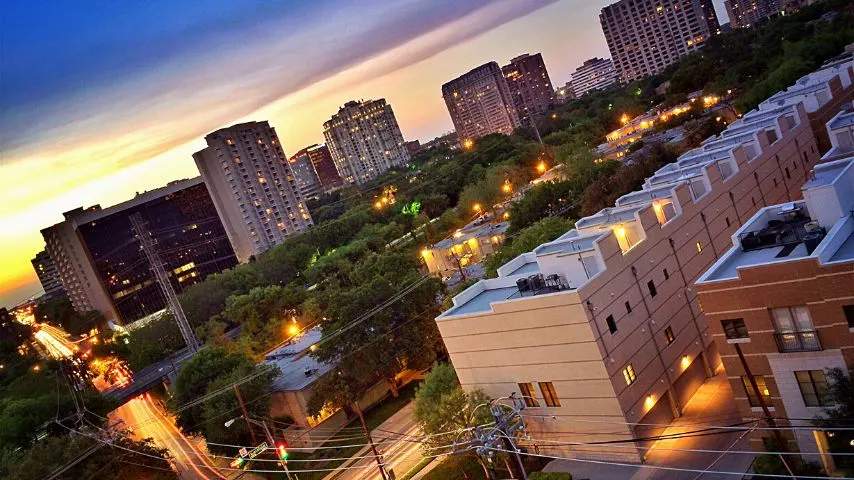 Uptown is popular for millennials and young professionals because it has everything you need within a short walk's distance.
Its style of development is that which is termed "mixed-use" or "new urbanist", which means that it is extremely walkable, environment-friendly, and residential, commercial, industrial, and entertainment facilities are designed to use the same spaces, unlike in other districts where these are developed separately.
The Uptown district is considered one of the most upscale neighborhoods, and also one of the most densely populated.
McKinney Avenue is one of the most popular entertainment streets, with restaurants, shops, spas, hotels, and art galleries, and can easily be navigated by a free retro trolley, called the McKinney Avenue Trolley.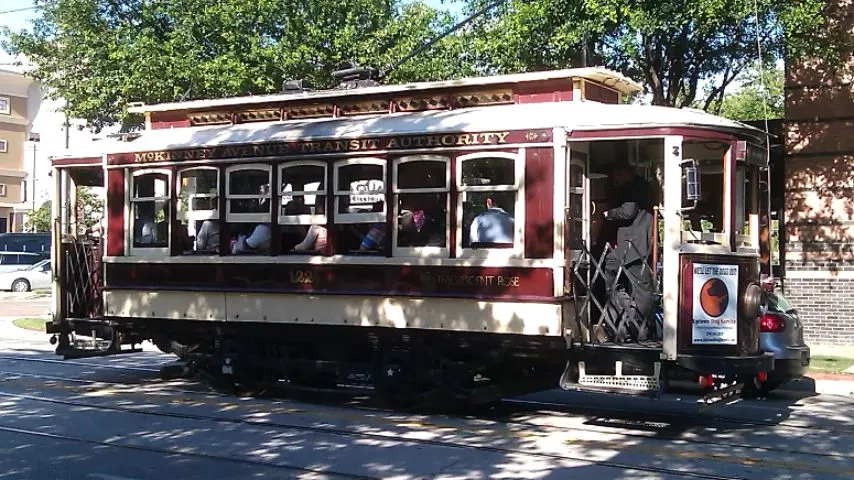 Population: 24,675
Median Rent: $1,769
Median Home Value: $480,665
4. Victory Park
Victory Park is one of the newer neighborhoods near Downtown Dallas, which also offers easy access to the Uptown area. Many consider it part of Uptown, with its modern and clean environment, and bustling entertainment scene.
Its main attraction is sports and events with the American Airlines Center, housing not just the Dallas Mavericks and Dallas Stars, but also serving as the venue for many concerts and other high-profile entertainment events.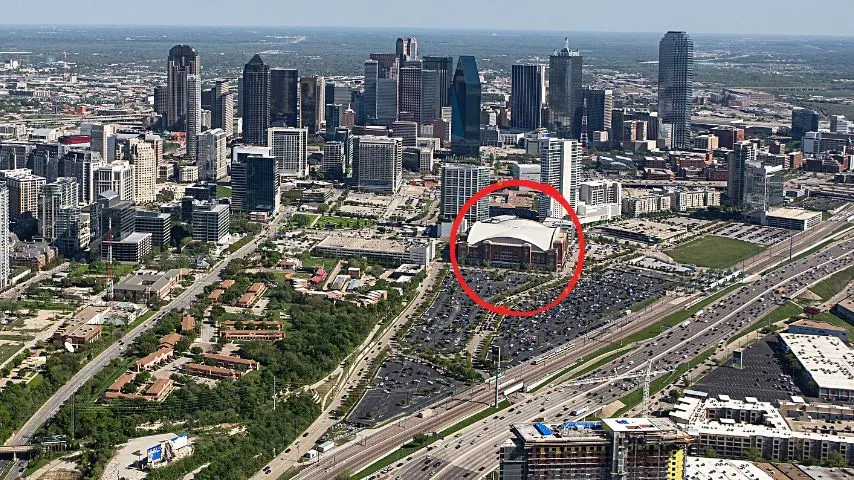 This neighborhood was envisioned and developed by Ross Perot, Jr., son of the billionaire Ross Perot who used to own the Dallas Mavericks. The vision was to create a modern, urban lifestyle destination, and in as little as 20 years, Victory Park has become one of the major retail and residential attractions in the entire city.
Aside from the American Airlines center, it is also home to the Perot Museum of Nature and Science, a luxury movie theater called Cinepolis Luxury Cinemas, and One Victory Park, an office building home to some of the biggest businesses in all of the city.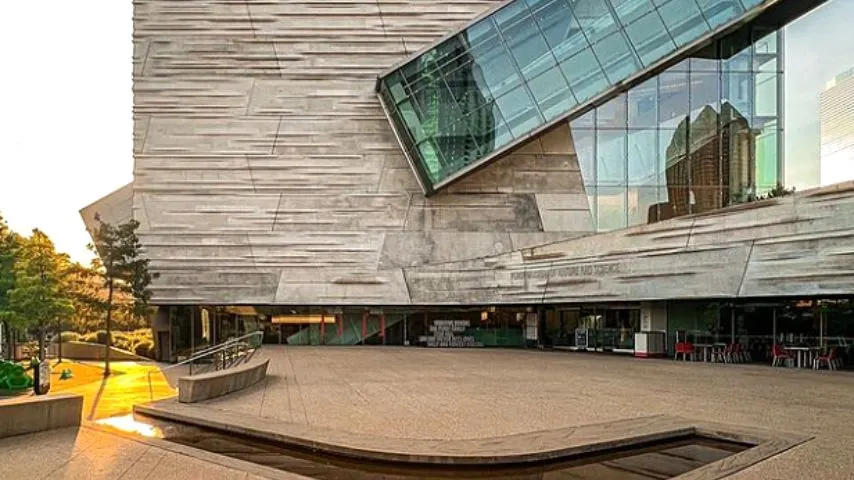 Victory Park is also home to many modern and luxury residences, and lots of shopping and restaurants.
While rent and housing prices are significantly more expensive here, it has attracted many young professionals to this part of the city, because of the many perks and luxuries and the highly urbanized lifestyle feel of the neighborhood.
Population: 3,332
Median Rent: $2,189
Median Home Value: $825,000
5. Knox-Henderson
Known as one of the best eating neighborhoods in Dallas, this small, but cozy neighborhood is home to some of the best Tex-Mex food in the city, and also home to a lot of other great food finds, from farm-to-table restaurants to sports bars.
There is a vibrant nightlife, with lots of shopping by way of well-known brands and locally owned small businesses. There isn't a shortage of grocery stores in this part of town.
One of its most popular attractions is the Katy Trail, a 3.5-mile long trail built on an old railroad line where people go to walk, bike, roller-blade, run, and jog.
Its safe, walkable streets, range of affordable and diverse housing, energetic nightlife, bustling food scene, and accessibility to Uptown and Downtown make this one of the most desirable neighborhoods in Dallas.
Population: 13,936
Median Rent: $1,165
Median Home Value: $246,297
6. Design District
As the name suggests, this is a trendy, upscale, art and design-driven neighborhood that is becoming more and more popular in recent years. As opposed to neighborhoods that have been pre-planned, the Design District has sort of evolved in personality all on its own.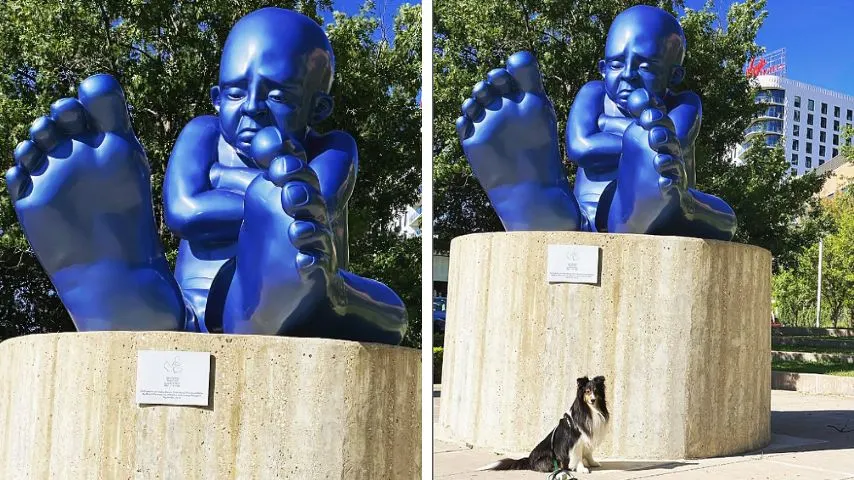 It used to be a warehouse and industrial district in the 1950s, a cheap place to house goods and inventory.
But over the last few decades, it has reinvented itself almost organically to become more known for its high-end interior design and furniture showrooms, prominent art galleries like the Goss-Michael Foundation, contemporary art installations, world-famous antique and vintage shops, and buzz-worthy, chef-driven fine dining establishments.
Luxury modern apartments have also sprung up in the area, as well as more food and shopping options, which made it attractive to a new generation of industrialists who are hoping to make this neighborhood their home.
Its close proximity to the Downtown area as well as surrounding neighborhoods is part of the growing attraction.
Population: 941
Median Rent: $1,662
Median Home Value: $330,051
7. Greenland Hills
This is one of the older but still popular neighborhoods in Dallas, characterized mostly by Tudor-style English cottages which date back to the 1920s. Part of the area is also called M-Streets because its street names begin with the letter M (Mercedes, McCommas, Monticello, Morningside, Merrimac).
This charming neighborhood has an old-fashioned feel to it, with its tree-lined streets, and brick homes whose architecture and style reflect the character of turn-of-the-century Dallas, and which has pretty much remained unchanged a century later.
Greenland Hills is walkable and has easy access to other neighborhoods including Knox Henderson and the Katy trail, and it has its own diverse selection of restaurants, specialty stores, coffee shops, and its own nightlife.
The M Streets Conservation District helps preserve the unique character and historic nature of this neighborhood, so residents here can get the best of both worlds – small town, suburban vibe with all the conveniences of being in modern city.
Population: 7,029
Median Rent: $1,794
Median Home Value: $535,620
8. Lower Greenville
This neighborhood is known for its bustling nightlife and entertainment scene, with its collection of well-known bars and restaurants, and new up-and-coming noteworthy ones.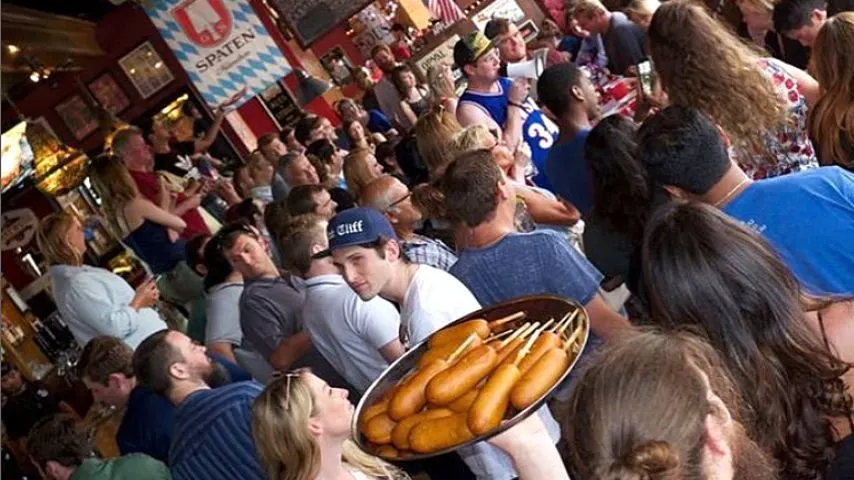 It is still best known as being an entertainment area but its residents have been very committed recently to increasing the livability of the area. Residents in this lively neighborhood love the fact that they can just walk to their favorite bar to hang out for a while and be back home quickly (or not), without much fanfare.
The main landmark in Lower Greenville is the Granada Theater, an art deco building that serves as the venue for many live music shows.
Aside from this, Lower Greenville is also home to the annual St. Patrick's Day Parade, one of the biggest and must-see events in all of Dallas.
Population: 8,236
Median Rent: $1,352
Median Home Value: $497,815
9. Downtown
Downtown Dallas is the central business district of the city, and while there was a time when people just came here to work and then trooped back to their own neighborhoods at the end of the workday, it is fast becoming a livable neighborhood all its own.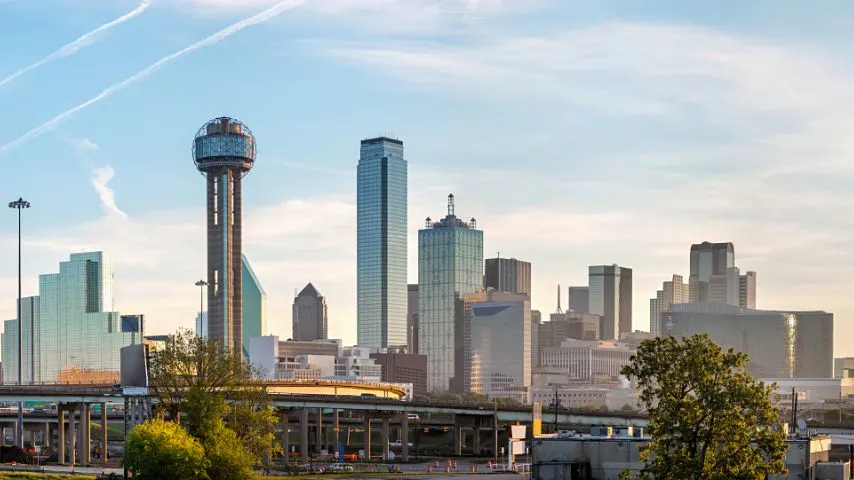 New developments and the influx of new restaurants, stores, and bars, are increasingly turning it into a live-work-play community, and many more people are deciding to live amongst the neighborhood's skyscrapers.
Being a highly walkable area with the central hub of the DART system in close proximity, it is a highly convenient and desirable area for young professionals.
The Reunion tower, characterized by the observation deck shaped like a ball, is one of its most iconic landmarks, as well as the original Neiman Marcus store.
Population: 19,570
Median Rent: $1,616
Median Home Value: $717,014
10. Oak Lawn
Oak Lawn is one of the more affluent and larger neighborhoods of Dallas and the center of the city's LGBTQ community. It is a diverse neighborhood with a bustling nightlife and party scene and is a walkable area with lots of green spaces.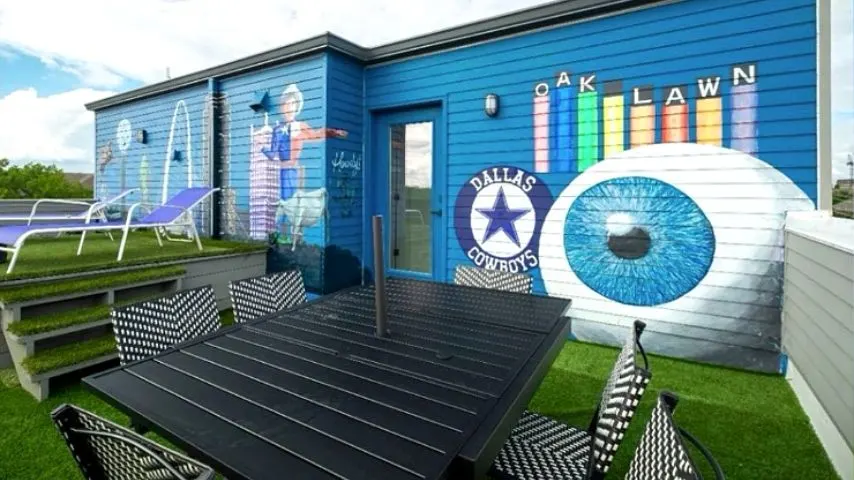 The neighborhood bars and restaurants draw crowds on the weekends and the annual Dallas Pride is a highlight for many.
The Halloween Block Party attracts thousands every October and the Purple Party Weekend is putting Dallas on the map for must-visit cities for the gay community.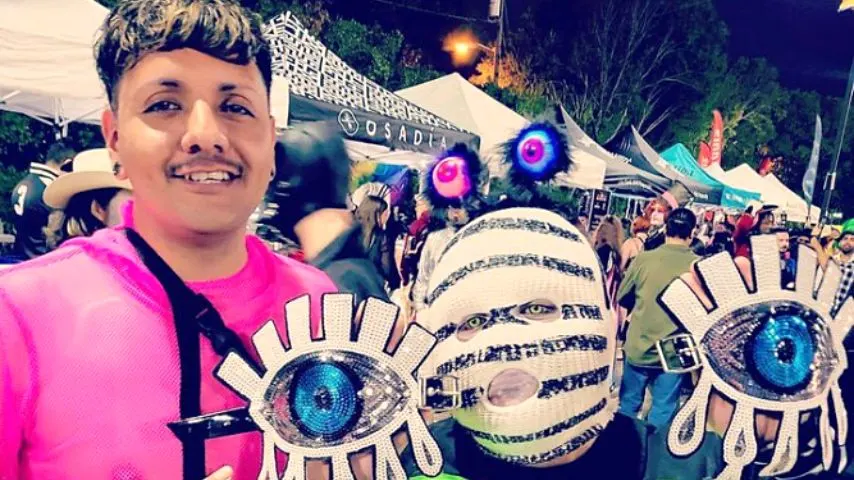 Residents of this area love their proximity to popular restaurants, parks, the Katy Trail, and the pet-friendly atmosphere.
Population: 34,239
Median Rent: $1,351
Median Home Value: $334,446
11. Lake Highlands
For young professionals starting their own families, Lake Highlands offers a good option if you want to be close enough to the city but still have a suburban feel.
The name of the neighborhood comes from the fact that it is close to White Rock Lake, and its topography has hills and valleys, unlike the rest of Dallas.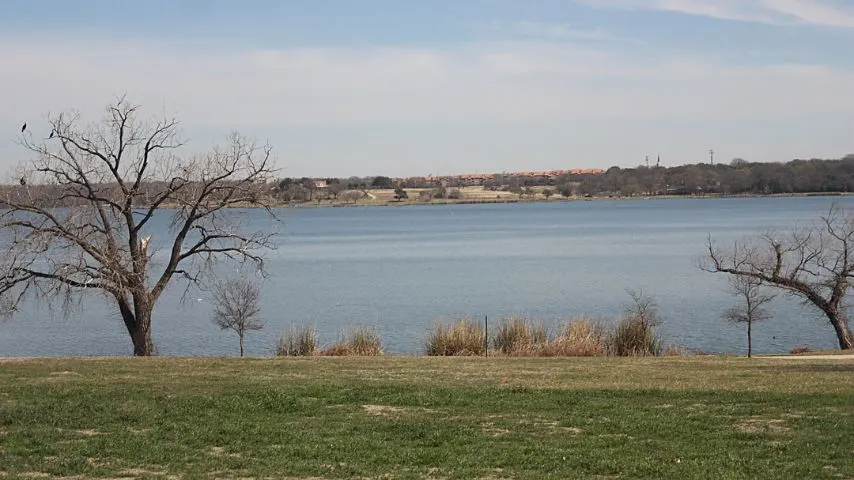 It is a family-oriented, school-centric community known for its lovely homes and beautiful wooded area, and its excellent public and private schools, a good investment in education for those with families.
It is near the Dallas Arboretum and Botanical Garden, which visitors flock to because of its beautiful gardens and exhibitions.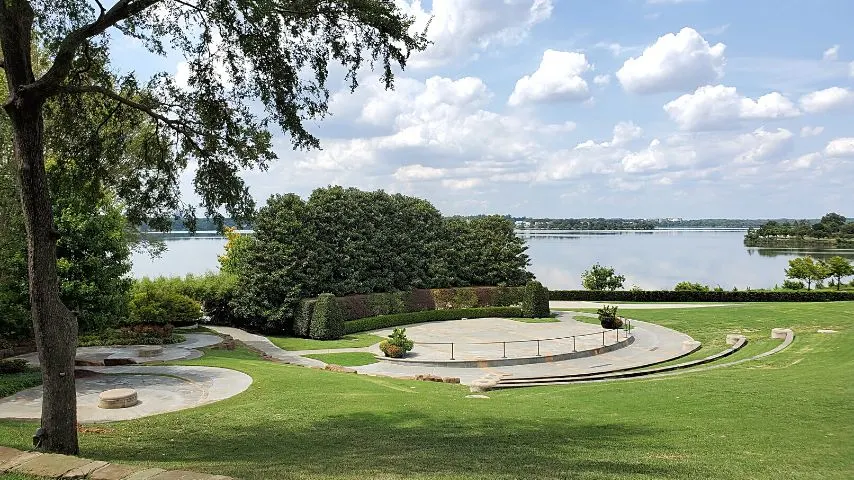 Its proximity to important highways and DART stations makes it easily accessible if going to other parts of the city. The housing in the neighborhood is also relatively affordable, perfect for young families just starting out.
Population: 17,777
Median Rent: $1,269
Median Home Value: $370,581
12. Addison
This is another affordable and desirable suburban neighborhood popular with young professionals who want to put down roots.
Addison is located north of Dallas and is also in close proximity to other surrounding cities like Plano, Frisco, and Richardson, so for professionals working in these areas, Addison is a great choice.
It's close enough to the Dallas city proper for it to be convenient, but also far enough so you get to have that quiet, suburban feel.
If you love shopping, you will love Addison as it is home to some great shopping. The Galleria Dallas is an upscale mall that is considered to be one of the best shopping destinations in the city.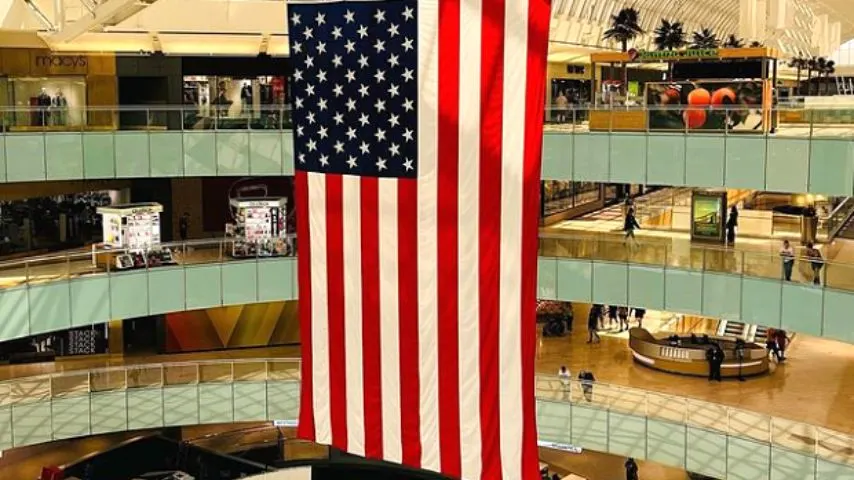 If you love golf, many golf courses surround the neighborhood. If you love parks and exploring the outdoors, Arbor Hills Nature Preserve in Plano is easily accessible by car.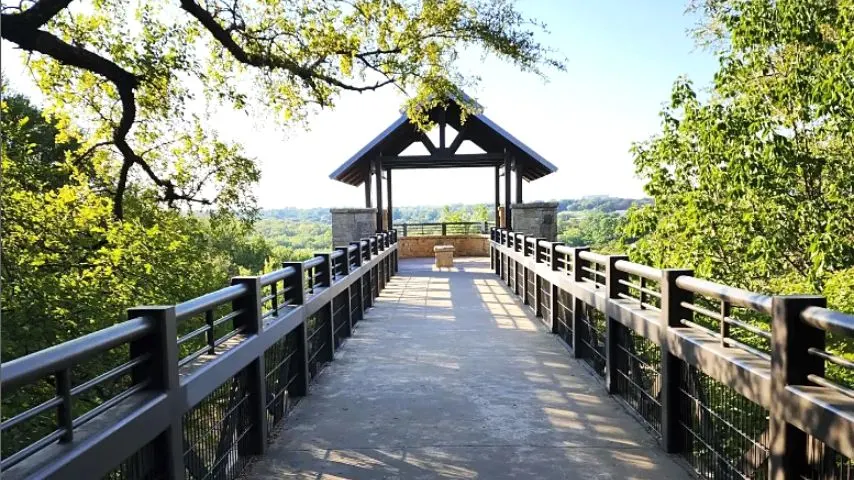 You can also access the Northbark Dogpark by car if you want to take furry friends with you.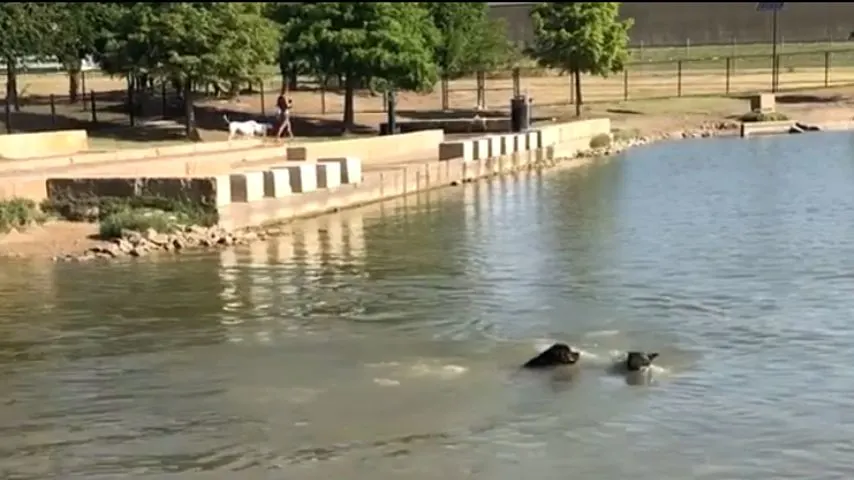 You also won't be lacking in food options in Addison. According to Addison Texas, the neighborhood has more restaurants per capita compared to other places in the U.S.! The foodie in me just wants to go to Addison right now.
Population: 15,428
Median Rent: $1,413
Median Home Value: $348,200
Read about the best places to live in Dallas for singles next.
Conclusion to 12 Best Places to To Live In Dallas for Young Professionals
The best places to live In Dallas for young professionals are Deep Ellum, Bishop Arts District, Uptown, Victory Park, Knox-Henderson, Design District, Greenland Hills, Lower Greenville, Downtown, Oak Lawn, Lake Highlands, and Addison.