In this article we will explore the best areas to live in Dallas for families. Dallas is a thriving, vibrant city popular with singles and young people. Yet, it doesn't equate to it not being family-friendly.
If you are single and looking to start a family soon, or if you have a family and are looking to relocate to this lovely city, this handy guide will help you figure out your options and help you to know the best neighborhoods in Dallas to check out for families.
10 Best Areas to Live in Dallas For Families
Lake Highlands
M Streets and Greenland Hills
University Park
Highland Park
Preston Hollow
Turtle Creek
Lakewood
Coppell
Flower Mound
Uptown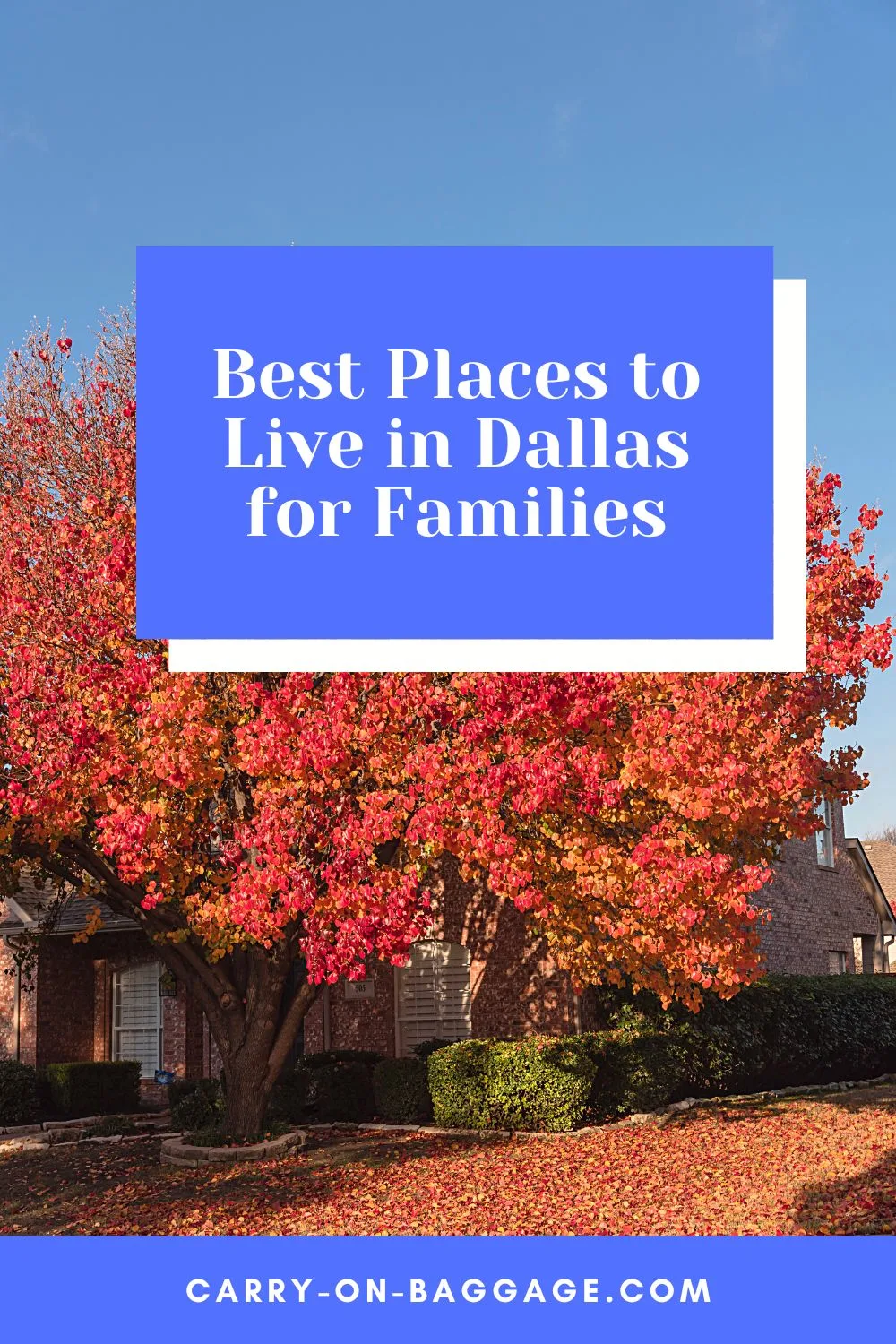 1. Lake Highlands
Because of its location, Lake Highlands offers the perfect compromise if you wanted to live close enough to the city but have more of a suburban, family-friendly environment.
The neighborhood is named as such because it is close to White Rock Lake and because unlike the rest of Dallas which is mostly flat, its topography is that of hills and valleys.
The homes here are lovely and nestled in a beautiful wooded area. It is a community that is family-oriented and it has a lot of excellent public and private schools, a huge plus for families with kids.
The Dallas Arboretum and Botanical Garden are also nearby, whose gardens and exhibitions attract a lot of visitors.
The neighborhood has affordable housing, which is perfect for families just starting out, and it has easy access to important highways and DART stations so it is easy to get to other parts of the city.
Main Attraction: Nature and outdoor activities
Median Rent: $1,269
Median Home Value: $370,581
Population: 17,777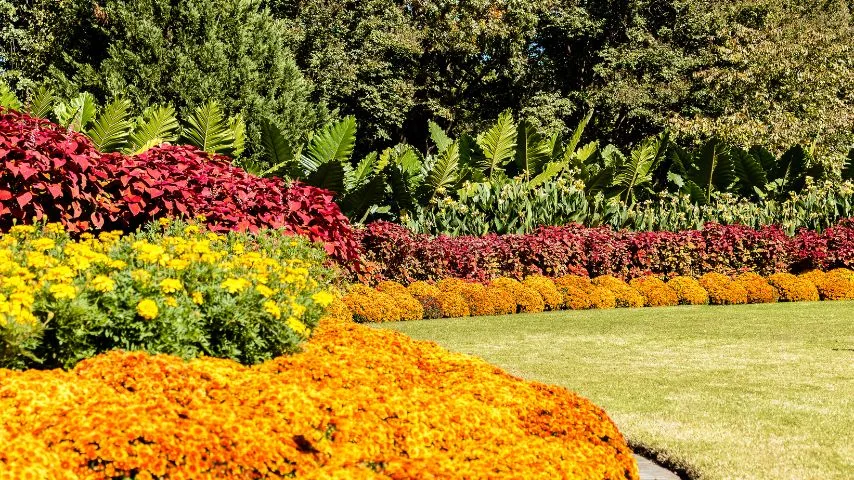 2. M Streets and Greenland Hills
Greenland Hills and the M Streets are excellent options if you want to be in the city center but still have that quiet, suburban feel.
This beautiful oak tree and pecan tree-lined neighborhood, with its brick homes and historic architecture, has an old-fashioned feel to it. Yet it is close enough to areas like Knox Henderson and Lower Greenville that you are not missing out on the modern conveniences of living in a big city.
The architecture and feel of the houses, done mostly in Tudor style, reflect the style and character of turn-of-the-century Dallas, which remains almost unchanged even a hundred years later.
The M Streets Conservation District ensures that these heritage homes, the neighborhood in general, and their unique character are preserved.
The way the area was planned out made sure to take into account the needs of families, such as shaded areas for kids to play in, trees to install swings in, and the like.
M Streets is named that way because a lot of the streets in this area start with the letter M (Mercedes, Morningside, Merrimac, Monticello, and McCommas).
The neighborhood has its own selection of restaurants, shops, and specialty stores, and it is so close to the other neighborhoods that you really won't run out of options.
It is highly walkable, close to the Katy Trail, is kid and pet-friendly, and is a close and tight-knit community. All in all a great neighborhood for a family.
Main Attraction: Small town vibe and tight-knit community, while still being very close to the amenities of the big city
Median Rent: $1,794
Median Home Value: $535,620
Population: 7,029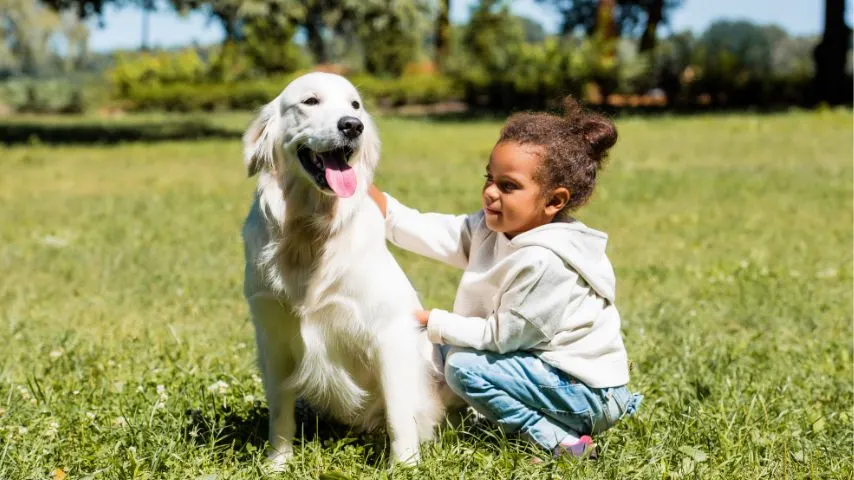 3. University Park
University Park is a suburb of Dallas that is north of the city center (8 miles). It is home to the Southern Methodist University, a well-known research university that is ranked nationally, and is where the place gets its name.
This neighborhood is one of the more affluent ones and homes are not cheap, but its safe streets, tight-knit community, and its focus on children's development and education make it one of the best places to live in Dallas for families.
The public and private schools here are top-notch, and the residents have a common goal of teaching their children the value of hard work and are committed to helping each other through it.
It is an idyllic community with a low crime rate and has modern and upscale dining and shopping options, but maintains a small-town vibe.
Main Attraction: Supportive community, upscale dining, and shopping. School-centered activities
Median Rent: $2,095
Median Home Value: $1,351,400
Population: 25,027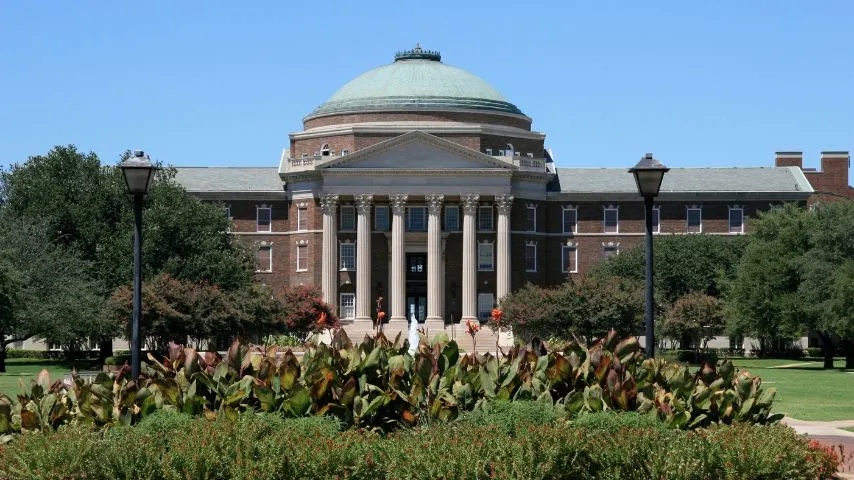 4. Highland Park
Highland Park is located a few miles north of the Dallas city center and is located just south of University Park. Together with the latter, they make up what is known as the Park Cities.
Like University Park, Highland Park is wealthy and the homes are not cheap, but the strong sense of community among residents here and the strong focus on children's education and their growth and well-being makes this one of the top places to raise children in.
The tree-lined streets are some of the most beautiful in Dallas, and one of the safest, as the local town's police force constantly and zealously patrols the streets. The houses are noticeably larger, but the residents remain warm and welcoming and committed to their community.
The public schools are highly rated and awarded, and are considered some of the best in Dallas and in the nation.
If you want a safe neighborhood with a small-town feel and a great education system, this is worth checking out.
Main Attraction: Top notch schools, safe community, beautiful homes in leafy avenues, beautiful parks, manicured outdoor spaces with fountains and ponds
Median Rent: $2,328
Median Home Value: $1,451,300
Population: 9,143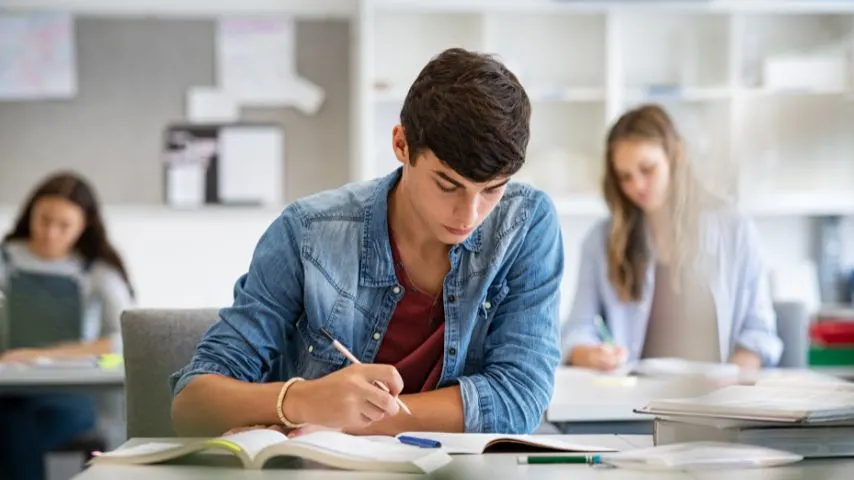 5. Preston Hollow
Preston Hollow is one of the most affluent neighborhoods in Dallas, located near University Park. This neighborhood was once former president George W. Bush's home.
It is known for its quiet, oak-tree-lined streets, and lovely homes with spacious yards and front lawns. Most of all, it is known for its top-notch private and public schools. St. Marks of Texas is ranked as the best private school in all of Texas.
While Dallas' rich and affluent certainly live in this neighborhood, with some lavish estates hidden from view by trees, there are actually a lot of modest ranch-style homes in the area which are more affordable.
Preston Hollow is a very safe neighborhood, with access to the best shopping and popular eateries. If you want to be close to the hustle and bustle of the city but live in a quiet, safe area, Preston Hollow is a great option.
Main Attraction: Top private and public schools, spacious homes and lawns, easy access to the city, safe neighborhood
Median Rent: $2,119
Median Home Value: $1,030,665
Population: 13,765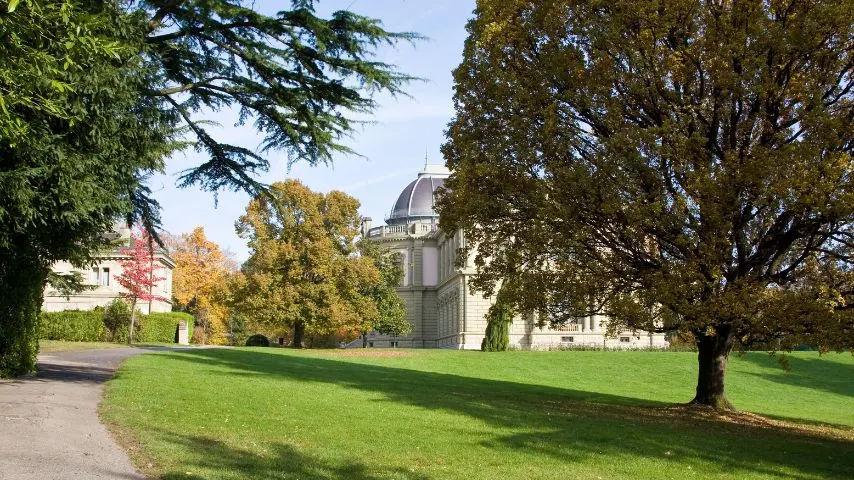 6. Turtle Creek
Turtle Creek is a small, upscale neighborhood located on a narrow strip of land near the Oak Lawn and Uptown areas of Dallas. It actually borders Uptown Dallas on the Katy Trail.
It is a quiet and private area that is close enough to Uptown, the West Village, and McKinney Avenue so that you wouldn't miss out on all of the action, but still offers a lot of green spaces and parks that are an advantage if you have a family.
In fact, there are actually more outdoor, recreational areas in Turtle Creek than actual living spaces, so this is really a small and private community.
The houses are more affordable than the ones in Highland Park or University Park or the ones in Uptown, but there are still a lot of luxury properties, from stylish and luxury apartments to stately mansions. Lots of young professionals live here as well.
Read about the 12 Best Places To Live In Dallas For Young Professionals.
The area offers quick access to the Katy Trail, and is jogger-friendly and pet-friendly, too.
Main Attraction: Private neighborhood close to Uptown but more affordable, with lots of green spaces and outdoor recreational areas
Median Rent: $1,124
Median Home Value: $160,811
Population: 6,782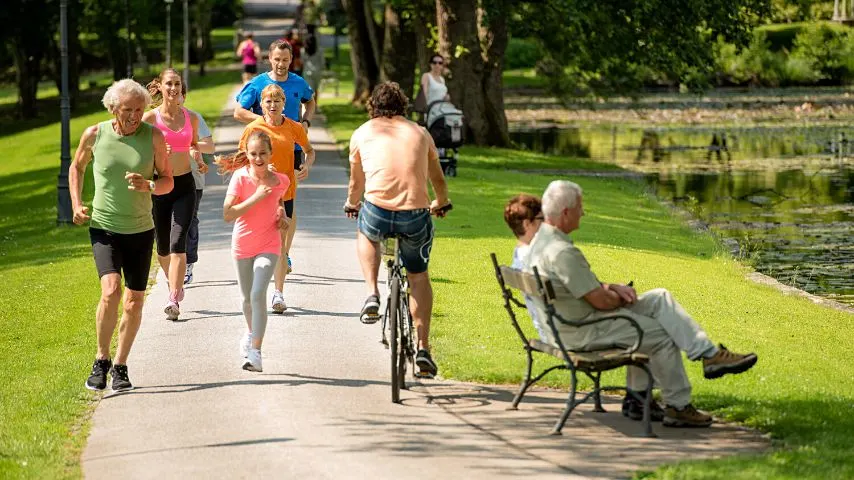 7. Lakewood
Lakewood is another suburb close enough to the city that's considered an ideal place for families to live in. Located along the west side of White Rock Lake, it boasts of charming cottages and estates done mostly in English Tudor and Colonial Revival styles.
If you love architecture and history, this will be one of the draws to this neighborhood.
Aside from this, Lakewood is known for its plethora of outdoor activities. With its wooded hills and proximity to the lake, it has parks that offer opportunities for family picnics, hiking, fishing, kayaking, sailing, and others.
Lakewood residents are also very committed to supporting their children and local schools, which is the reason why it is considered among the best and highest performing in the state.
Families often walk their kids to school to be able to enjoy the beauty of the nearby lake.
The healing, beautiful natural surroundings, the architecture, the proximity to the city, and the fierce commitment to supporting children's education are what the residents here are most proud of, and it is a good environment for families.
Main Attraction: Natural beauty, outdoor activities, proximity to the city, school-centric culture
Median Rent: $1,972
Median Home Value: $736,936
Population: 14,954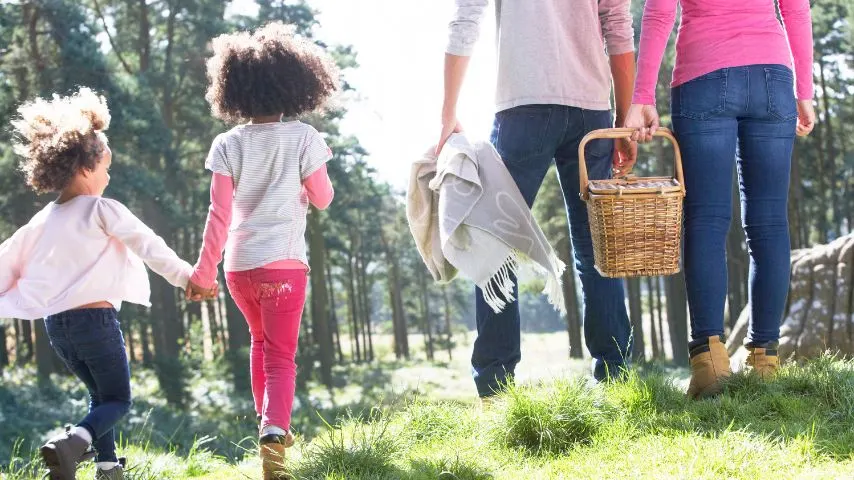 8. Coppell
Coppell is a suburb in northwest Dallas that has a slightly bigger population than other suburbs but still manages to have a homey, community feel to it. It is a suburb that has a lot of activity and can be busy, with its various parks and markets, shopping centers, and live entertainment.
It is also close to the airport so if you travel a lot for work, this may be the ideal neighborhood.
As with many family-friendly areas, the schools here are one of the big draws, being some of the best in the entire state. Students in Coppell schools get more personalized attention because of the low student-to-teacher ratio, which may also explain why the students generally do well.
There are many beautiful trails and parks for kids and many community activities that encourage children to get involved. Events, sports, and live entertainment are also common, which means even the parents can have some fun, too.
Main Attraction: Good schools, community-centered activities, shopping centers, parks and trails, entertainment
Median Rent: $1,538
Median Home Value: $414,000
Population: 41,494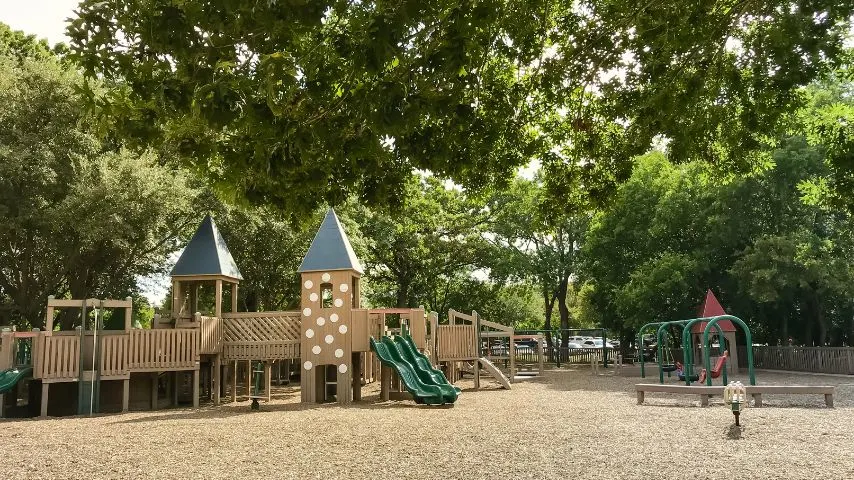 9. Flower Mound
Flower Mound is a suburb located about 30 miles northwest of Dallas that is named after a 12.5-acre mound located in the middle of the town.
This mound, known simply as "The Mound", rises 50 feet above the countryside surrounding it and according to its website, the late Texas historian A.C. Greene believed it was named as such because of the abundant growth of wildflowers there in the 1840s.
This town has rapidly grown in recent years but it has maintained its small-town vibe and country feel.
The public schools here are excellent as well, consistently ranking in the top ten in the Dallas-Fort Worth metroplex. Its proximity to Grapevine Lake means there are tons of activities for the whole family to enjoy – from hiking to boating to kayaking.
It has over 50 miles of bike trails and hiking trails and over 11 miles of equestrian trails.
The Community Activity Center has tons of classes, activities, and things to do for kids and the whole family. While Flower Mound is a bit further from the city, the benefits you are getting by being in a diverse, welcoming community may well make it worth the move.
Main Attraction: Community Activity Center, outdoor activities, diverse and welcoming community, good schools
Median Rent: $1,787
Median Home Value: $376,500
Population: 78,854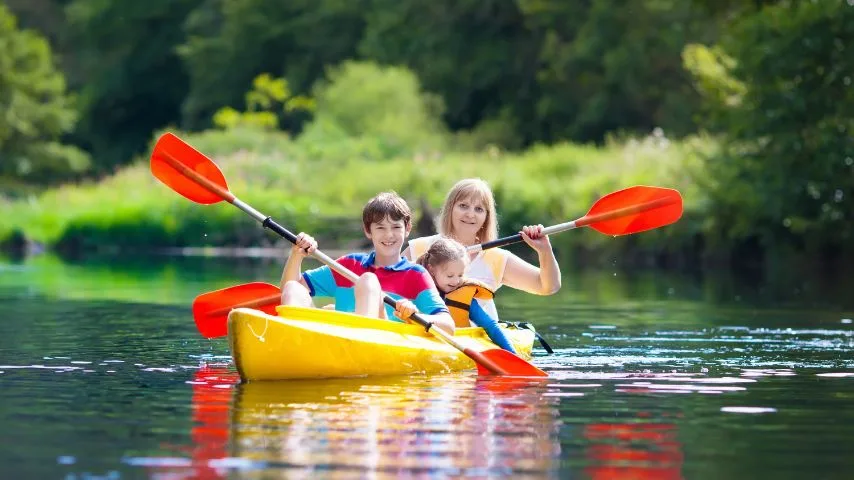 10. Uptown
And finally, while it may not initially top your list for "family-friendly" neighborhoods, Uptown Dallas is actually a great choice for those wanting to be in the thick of things in the city, but still have outdoor spaces and parks for recreation.
In short, Uptown Dallas is not just for single ones (Read: The 12 Best Places to Live in Dallas for Singles); it can also be an excellent choice for those with families.
Uptown is extremely pedestrian-friendly, clean, and modern and has an abundance of cool cafes, trendy restaurants, bistros, and boutiques that you can easily walk to with your little ones, stroller in tow.
As a truly live-work-play community, everything you need would only be a few minutes' walk away.
If you prefer quieter streets with a small neighborhood vibe, the State Thomas borough of Uptown, with its Victorian-era style homes, is a great option.
There are also plenty of schools in this area, which are part of the Dallas Independent School District, considered as among the fastest-improving school districts in the nation.
If an urban dwelling is your vibe, or if you want a family but can't give up city living just yet, Uptown is a great choice.
Main Attractions: Pedestrian-friendly, easy access to everything, convenient city-living
Median Rent: $1,769
Median Home Value: $480,665
Population: 24,675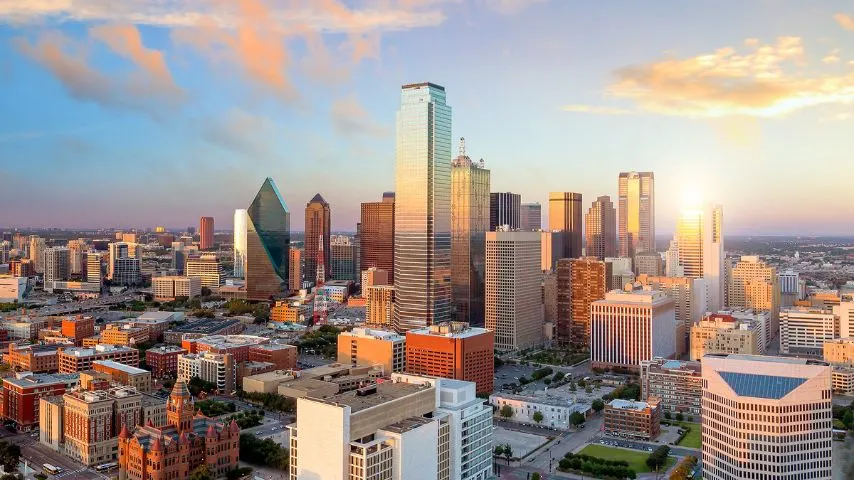 Conclusion to 10 Best Areas to Live in Dallas for Families
The best areas to live in Dallas for families include Lake Highlands, M Streets and Greenland Hills, University Park, Highland Park, Preston Hollow, Turtle Creek, Lakewood, Coppell, Flower Mound, and Uptown.