In this article, I'll list the 11 best areas around Dallas to live in, specifically, the most interesting Dallas suburbs.
Living in the city center is thrilling, exciting, and convenient and if you are someone who wants to be located close to the action, moving to the suburbs can feel like you're giving up a lot.
That is not the case with Dallas, though, as a lot of its surrounding suburbs have their own unique charm and attraction that make them excellent places to live outside of the city center.
11 Best Areas Around Dallas to Live
University Park
Addison
Plano
Frisco
Irving
Arlington
Allen
Colleyville
Murphy
Carrollton
Coppell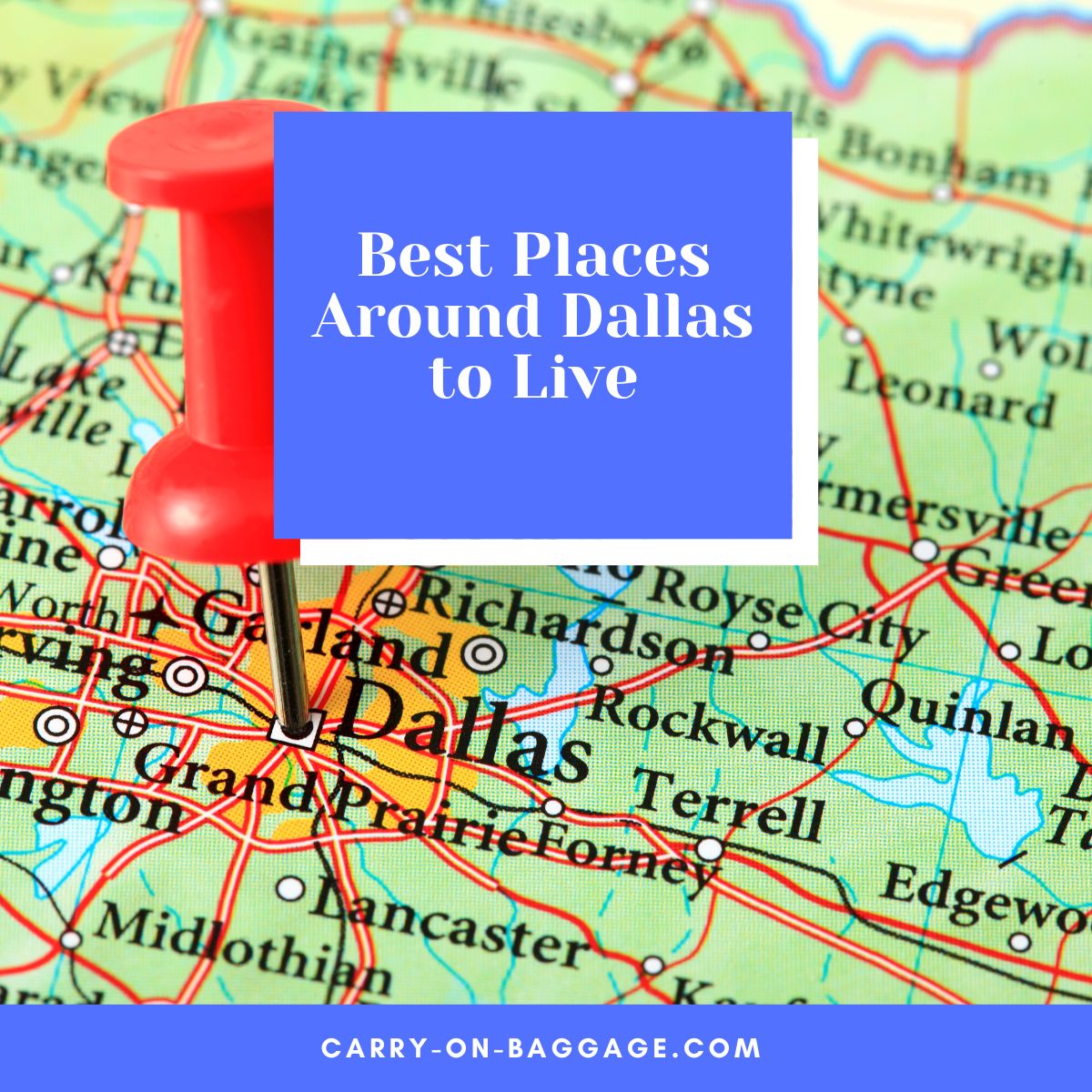 11 Best Areas Around Dallas to Live
1. University Park
University Park is a suburb just 7 miles away from the city center of Dallas.
It began as a small cluster of homes in the early 1900s around the then very young Southern Methodist University. The university was the one who supplied the community's utility needs until the population grew and the university could no longer sustain it.
Decades of improvement and growth in the community have turned it from a middle-class community to one of the wealthiest and most affluent areas in Texas today.
University Park is known for its tight-knit community and its safe streets, and the value it places on education.
Southern Methodist University is nationally-ranked and is one of the most prestigious universities in the state. Its student population is diverse and high-achieving, coming from all 50 U.S. states and from over 80 countries in the world. It prizes small classes, hands-on learning, and well-rounded educational programs.
Aside from SMU, University Park's public and private schools are also considered some of the best in the state, due largely too to the community's untiring commitment to their children's growth and education.
This is why University Park is attractive for those with families, not only because of the excellent school system but because of the supportive community behind it.
The George W. Bush Presidential Library and Museum documents the George W. Bush Presidency, housing thousands of documents and artifacts, including access to official records, from this period in American history.
The Meadows Museum, given the nickname "Prado on the Prairie", is a world-renowned, two-story museum inside the university that houses an extensive collection of Spanish art, going as far back as the 10th century. This collection is one of the biggest outside of Spain and features Masterpieces from artists like El Greco, Ribera, Goya, Murillo, Miro, and Picasso.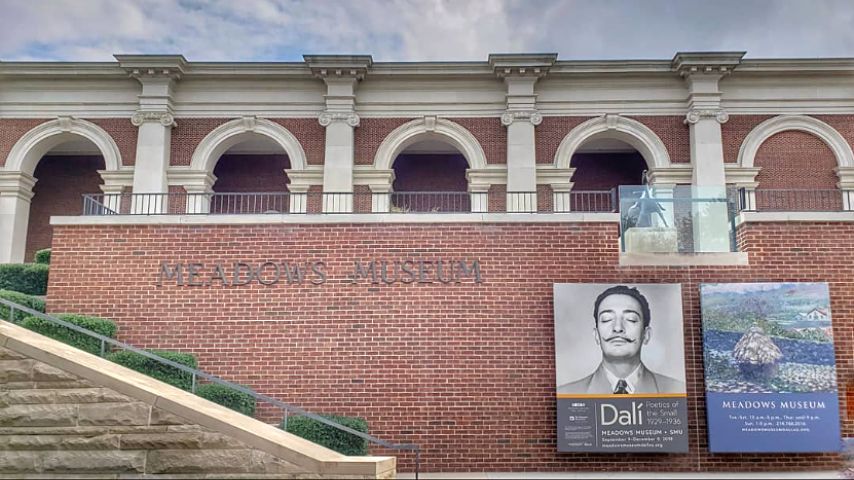 University Park is one of the best areas to live around Dallas because it is safe, conveniently close to Uptown and Downtown, and has a good supportive community.
Distance from Downtown: 7 miles
Median Rent: $2,095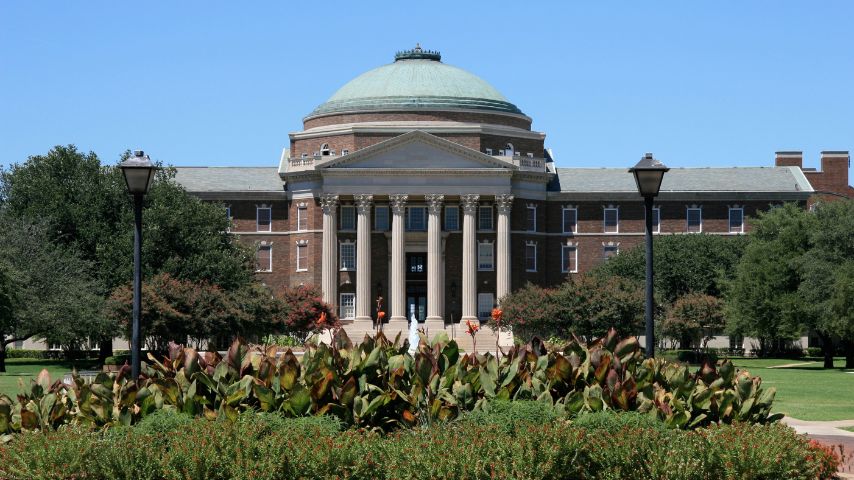 2. Addison
Addison is a North Dallas suburb located 14 miles from the city center. It is a suburb known for its excellent shopping, museums, parks, outdoor events and festivals, and of course, food.
The Galleria Dallas is a four-story, upscale shopping center and is one of the biggest retail centers in Dallas. It is known for its Holiday events, its skating rink, and the over 200 retail shops available to suit anyone's fancy.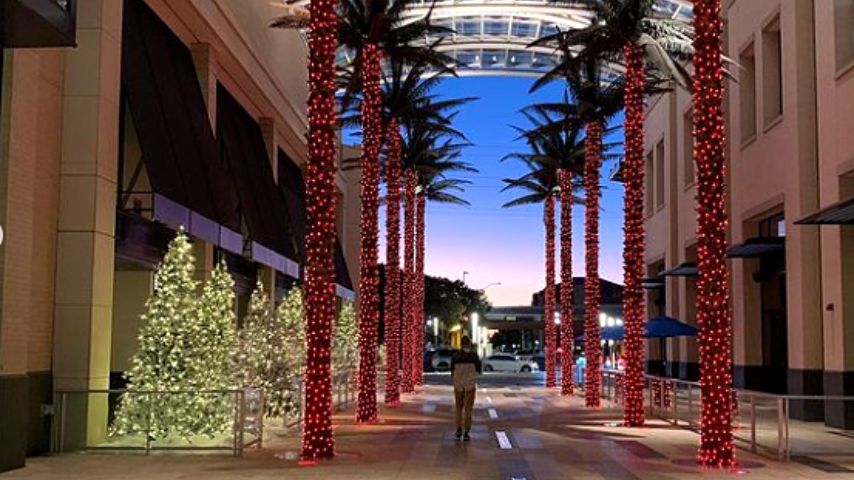 From top luxury brands like Gucci, Louis Vuitton, Tiffany & Co, and Michael Cors, to celebrated favorites like Nordstrom, Macy's, H&M and Apple, the Galleria Dallas is a shopper's paradise. To add to this, it also boasts many award-winning restaurants to delight all types of foodies.
In terms of museums, The Cavanaugh Flight Museum in Addison is one of the most popular, which features the largest collection of planes from WWI and WWII in the Southwest.
Addison Kaboom Town is a yearly fireworks show that happens on July 3rd to celebrate the nation's Independence Day, and over 400,000 visitors flock to Addison to witness the air show featuring these historic planes.
Addison is also known for its beautiful parks. Vitruvian Park is a 19-acre park with a beautiful creek, where people can relax and enjoy events. Every year during the holidays, Vitruvian Lights turns the park into a colorful, magical wonderland.
Addison Circle Park is a 10-acre park that serves as the venue for many of Addison's exciting festivals like Taste Addison, a popular food and music festival showcasing local food and various musical artists, and Oktoberfest.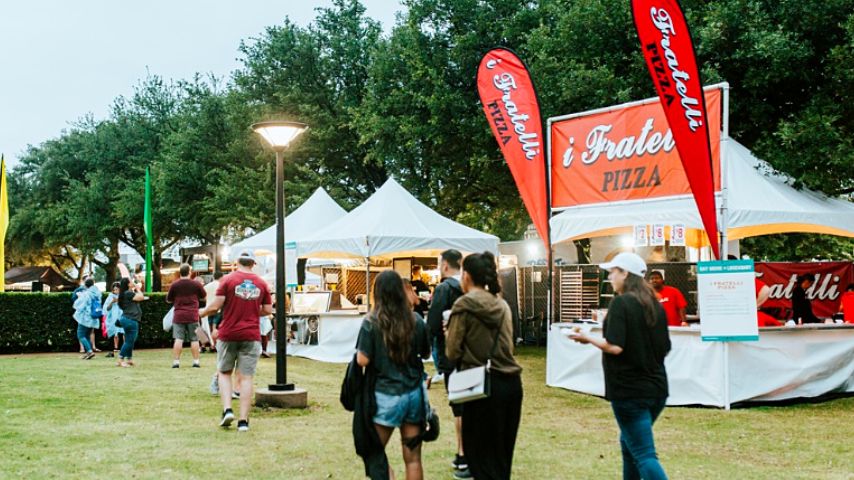 Addison's Oktoberfest has actually been touted as one of the most authentic celebrations of this festival outside of Munich, so it is a must to experience.
Addison is also home to many restaurants—over 200 in just 4.4 square miles! Most of these restaurants are also local and independently owned, which makes eating here a unique experience.
Being so close to Downtown Dallas and having so many interesting events, Addison is a great suburb to live in, especially if you love food, music, and being outdoors.
Distance from Downtown: 14 miles
Median Rent: $1,413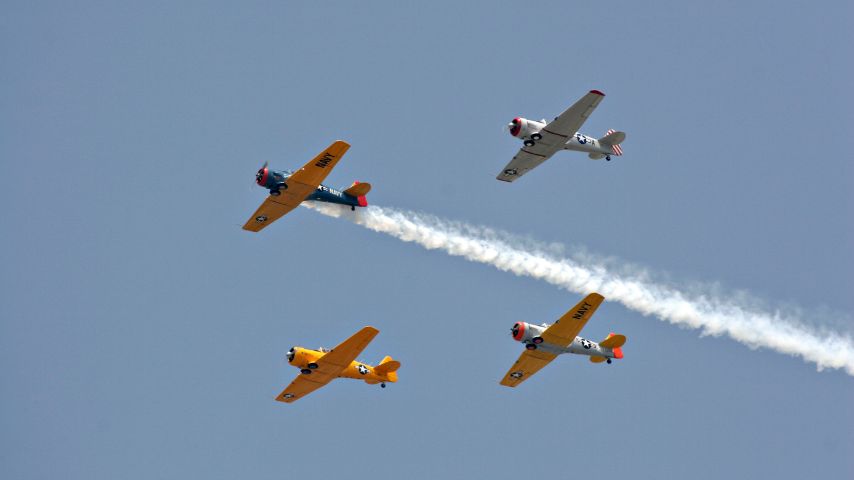 3. Plano
Located 19 miles from Dallas Downtown, Plano is generally considered one of the best cities to live in the entire country. According to WalletHub, it is the happiest city in the state of Texas, and is also the safest city in the state.
A study by the same company ranked Plano as the 16th safest city in the nation.
Why people are happy and content in Plano is due to a variety of reasons.
Aside from its safe streets which the residents and local police force take very seriously, it is known for its excellent education system, educated residents, and diverse community.
Excellent shopping and dining, a strong job market, and high quality of living have all made Plano a desirable place to live.
Oak Park Point Nature Preserve is an 800-acre park where both concrete and soft surface trails can be enjoyed, and is Plano's largest park. It is the location of Go Ape, an outdoor adventure company that features various treetop courses and experiences, suitable for people of all ages.
The 200-acre Arbor Hills Nature Preserve can be enjoyed through various jogging, hiking, cycling, and walking trails.
Shopping is also excellent in Plano. Legacy West and The Shops at Legacy offer tons of shopping options, from luxury brands to one-of-a-kind boutiques. They feature both upscale and buzzy restaurants, and casual dining options. The Shops at Willowbend is where the Crayola Experience is located.
Plano is also a green city, with many residents always within a 10-minute walk to a green space or park.
With its wealth of things to do, safe streets, access to the outdoors, and booming job market, it is no wonder that Plano is a popular suburb to live in.
Distance from Downtown: 19 miles
Median Rent: $1,447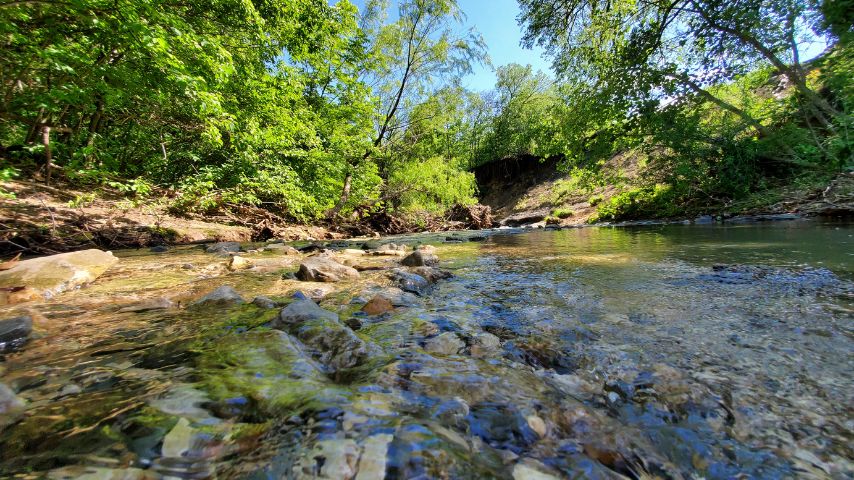 4. Frisco
If you follow a lot of sports, Frisco might be a familiar suburb for you. Nicknamed "Sports City USA", Frisco is home to the corporate headquarters and training facility of the Dallas Cowboys (NFL), The Dallas Cowboys Cheerleaders, FC Dallas (MLS), Texas Legends (NBA G League), Frisco Roughriders (MiLB) and more recently, the PGA of America (PGA Golf).
It is a city that is driven by its love for sports, and most of the retail businesses and attractions in the area were built around them.
The Dallas Cowboys' state-of-the-art training facility, The Star, is a major attraction of the area, and The Star District within it is a premier destination with tons of shopping, dining options, and events designed to attract not only sports fans but those with other interests, too.
The nationally-known Texas Sculpture Garden features over 40 unique sculptures and works of art created by artists from Texas, and appreciation of the art is enhanced by beautiful trails, fountains, and landscaping.
The National Videogame Museum is the only one of its kind in the country, detailing the history of the videogame industry. It showcases rare memorabilia of arcade machines and gaming consoles that are sure to interest any videogame lover.
Frisco is home to multiple professional and collegiate sports teams, state-of-the-art game and training facilities, and prestigious sports medicine research centers. It also has a growing gaming and E-sports industry
Frisco also has a lot of places for outdoor activities. If you love sports, the outdoors, and art and enjoy being in a lively suburb, Frisco is a great choice to consider.
Distance from Downtown: 27 miles
Median Rent: $1,508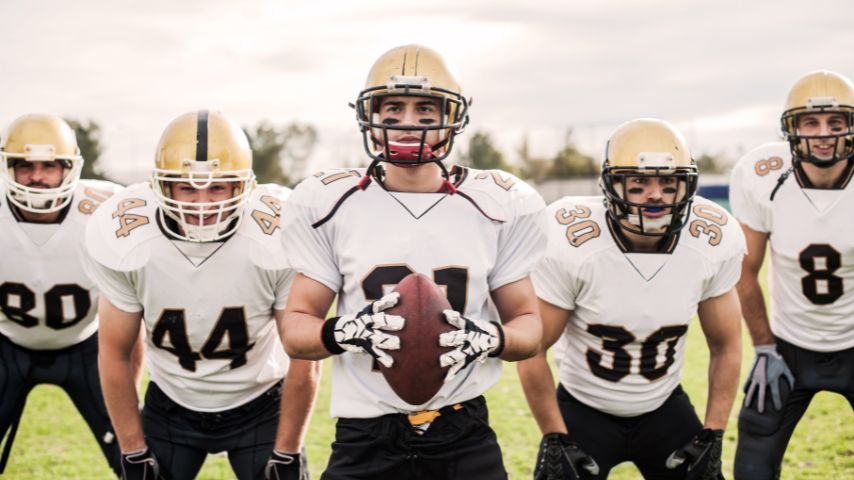 5. Irving
Irving is known for being a place that has the most diverse zip codes in USA. It has about 240,000 residents, but a workforce of 3 million commute to the city daily.
It is conveniently located between Dallas and Fort Worth, and because you are close to both major airports in the area, it is a convenient location to get settled in.
Irving is known for having a very strong job market, with many Fortune 500 and Fortune 1000 companies calling this area their home. Companies like Exxon Mobil, McKesson Corp, and Kimberly-Clark are headquartered here, and over 8,500 other local and multinational companies have major operations in Irving.
Well-known institutes for higher learning like the University of Dallas, the DeVry Institute of Technology, and Dallas College North Lake Campus are also found here.
A 12,000-acre planned urban and residential development, Las Colinas combines picturesque residential streets with office towers and dining and entertainment facilities in one location. It contains 56 lakes, public and private parks, country clubs, golf courses, universities, hospitals, cultural and entertainment centers, hotels, shopping, and excellent dining.
The Mandalay Canal Walk is one of Las Colinas' main attractions. It is a 3-mile stretch along the water filled with tree-lined streets and restaurants, where you can take a romantic gondola ride for a unique experience of the city.
The Toyota Music Factory is a huge lifestyle complex featuring live entertainment venues, a cinema, lots of dining, bars, and shopping.
Irving is home to hundreds of shopping centers, restaurants, art museums, with various things to do. It's a great place when you want to live close to Dallas.
Distance from Downtown: 21 miles
Median Rent: $1,192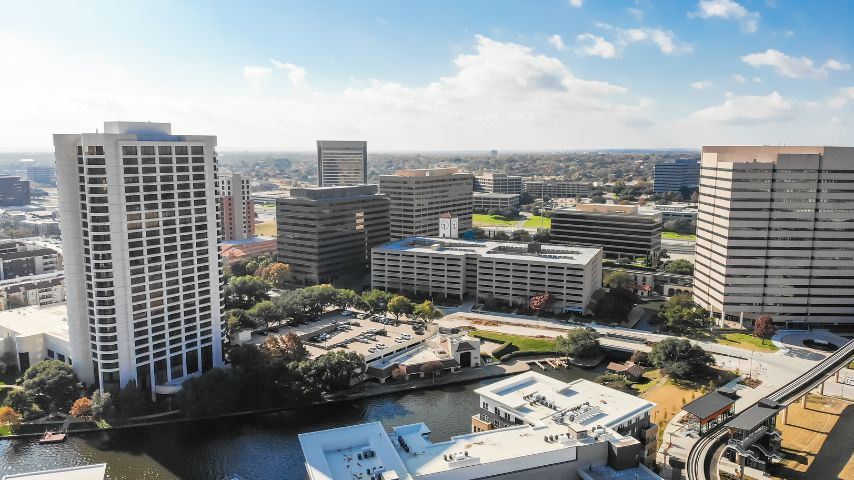 6. Arlington
Arlington is best known as the home of three major sports teams: the Texas Rangers, the Dallas Cowboys, and the Dallas Wings. Their home stadiums- AT&T Stadium and Globe Life Park (now known as Choctaw Stadium), are open to the public and draw visitors even when there aren't any games to play.
Aside from sports, it is also home to the franchise of Six Flags amusement park. Six Flags Over Texas is a 212-acre amusement park located here, the first ever put up by the franchise, and nearby, Hurricane Harbor is a 50-acre water amusement park, the largest in North Texas, that attracts thousands of visitors regularly. One of its main features is a 1 million-gallon wave pool.
Arlington also boasts of great universities. The University of Texas Arlington has an elite tier-one research university classification. Their sports teams also play in Division 1 sports, which is considered the highest level in college sports.
The River Legacy Park is a 1000-acre natural park with trails that go through natural hardwood forests, and that contains hundreds of species of wildlife, birds, and trees.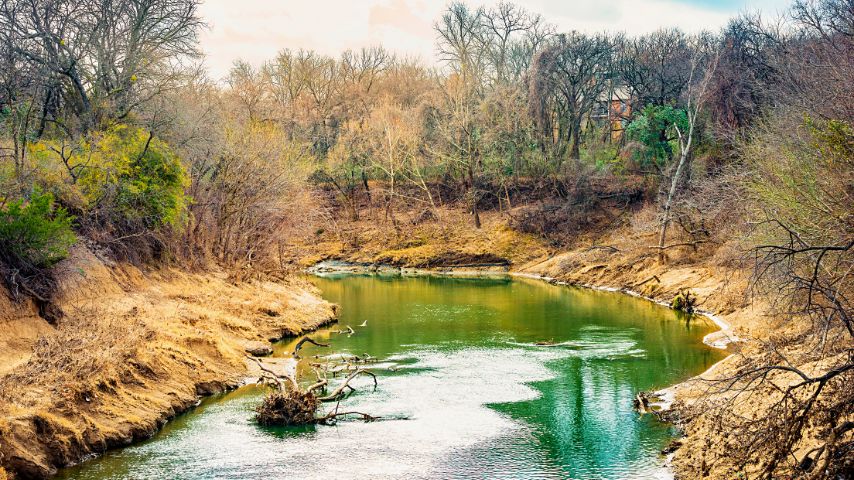 The International Bowling Museum & Hall of Fame documents the history of bowling spanning 5,000 years.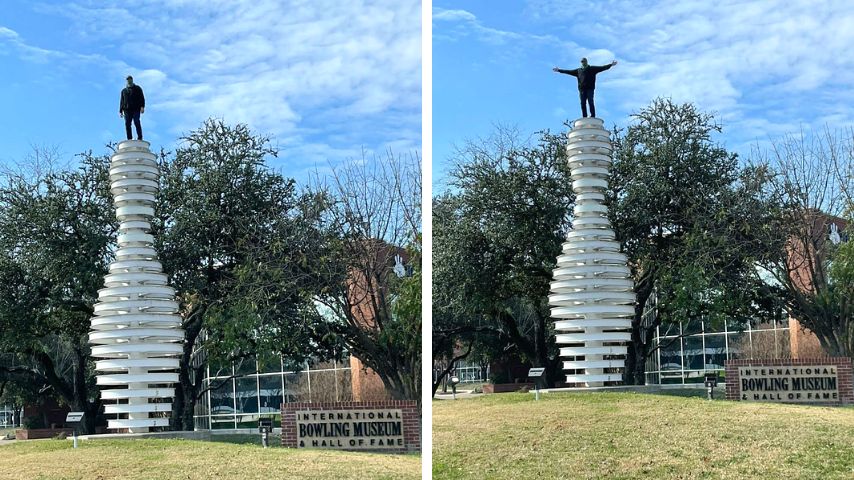 Because of the variety of things to do in Arlington, it has been nicknamed the "Entertainment Capital of North Texas", and is considered one of the best places to raise a family. (Read: 10 Best Areas to Live in Dallas For Families)
Distance from Downtown: 22 miles
Median Rent: $1,089
7. Allen
Allen is a North Texas suburb that is 25 miles from the Dallas city center. It is known for its shopping, food and dining scene, arts and culture, sports, and outdoor activities.
Some interesting facts about this town: It is a town whose history is connected to railroads. The town was named after Texas' former attorney general, Ebenezer Allen. He was a promoter of the Houston and Texas Central Railroad, where the original town used to be located.
The first-ever train robbery in Texas also occurred in Allen in 1878, by a known outlaw named Sam Bass, together with his associates. It is said that they pillaged the entire train when it stopped for water at the Old Stone Dam in Allen, rattling the community.
Today, Allen is known for having a rich arts and culture scene, and an excellent entertainment scene.
The Allen Arts Alliance is an organization that supports and promotes all things art and culture in this area. Classes, workshops, exhibits, performances as well as other types of events that foster an appreciation and love for arts are all spearheaded by this organization.
Allen has tons of shopping with its stores and its premium outlets. It is said that it has an area of over 5 million square feet dedicated to shopping, spread out across several major shopping destinations. Specialty stores, well-known brands, and luxury designer fashion can all be found here.
Allen also has a big sports culture. The Allen Americans Hockey Team (ECHL), Sidekicks Indoor Soccer (Major Arena Soccer League), play their games at Allen's The Credit Union of Texas Event Center.
Collegiate wrestling championships, softball tournaments, figure skating, and other sports events are also regularly hosted in Allen.
Allen is an exciting suburb very close to Dallas with tons of things to do and experience. It manages to retain a small-town feel even with the myriad of available things to do.
Distance from Downtown: 25 miles
Median Rent: $1,497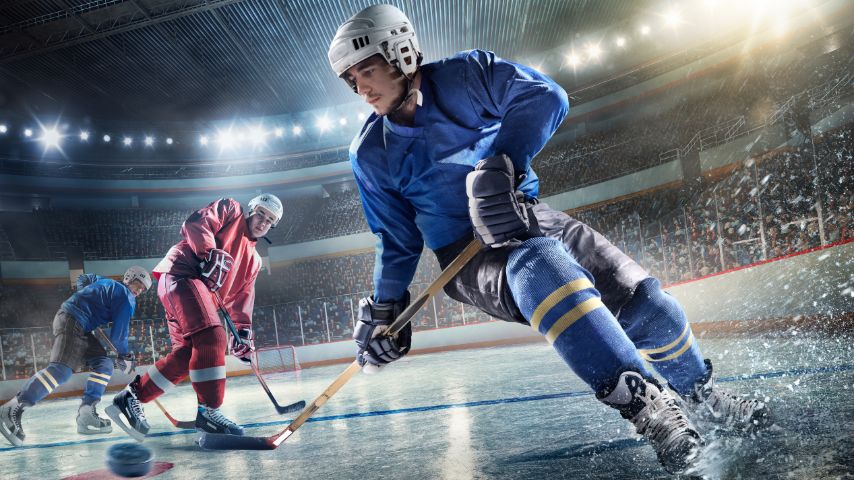 8. Colleyville
Colleyville is a wealthy suburb located about 28 miles from the Dallas city center. It began as a small, farming town in the 19th century. Today, it tops the list as the city with the most percentage of college graduates in all of Texas. It is also the 4th safest city in Texas.
A 46-acre park, the Colleyville Nature Center has lots of trails, ponds, picnic areas, and playgrounds. Chrisholm Park has areas for basketball and baseball, swimming, and light fishing. There are also places for family picnics and trails where you can jog and walk.
Colleyville has grown and developed a lot in the last few decades, but despite that, they still invest in maintaining the rural, tight-knit feel to their community.
If this is your style, Colleyville is a great suburb to check out.
Distance from Downtown: 28 miles
Median Rent: $2,261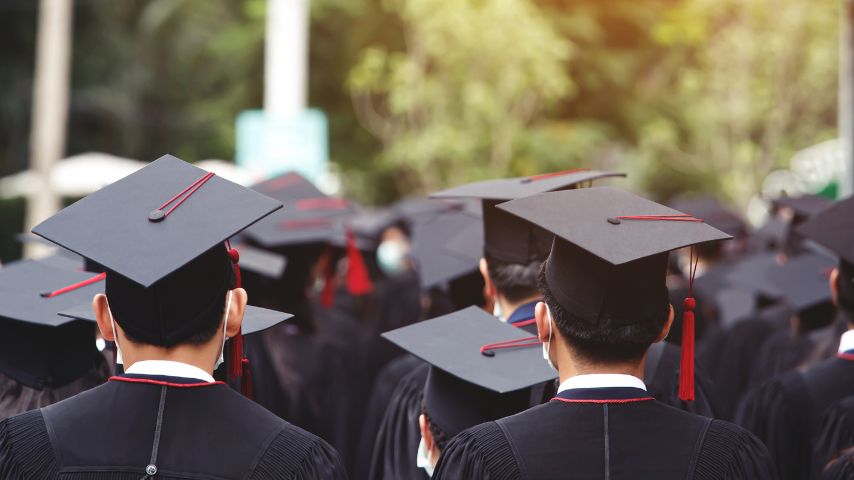 9. Murphy
Murphy is a town located 24 miles Northeast of Dallas. Settlement here began in 1846, and the town was named after a man named William Murphy, who provided the land necessary for train tracks to be built and allowed the town to be connected to other areas.
While it has always been a small town, its population decreased in the 1950s but began proliferating again in the 1970s. Today, Murphy has a population of over 21,000.
Murphy residents prize the location of their small quiet town. It shares borders with Plano, Richardson, Wylie, Parker and Sasche, so they have quick access to all the amenities of these bigger cities.
If you want a peaceful and quiet environment but still have access to great dining and entertainment, Murphy is a great choice. It is also excellent for families.
Distance from Downtown: 31 miles
Median Rent: $2,150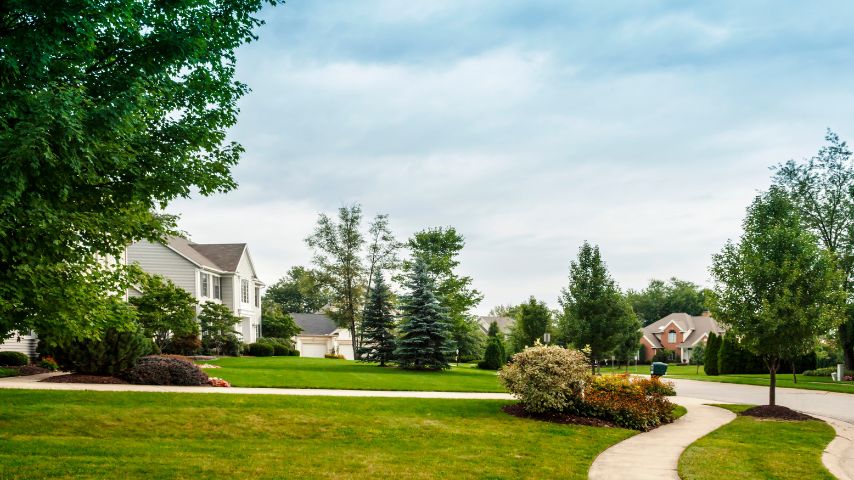 10. Carrollton
Carrollton is a city located 18 miles north of the Dallas city center. It's considered one of the state's most affluent cities, and one of the safest.
Its residents make up both families and professionals alike, and the community is diverse, with people from different cultures and backgrounds living here.
It has a big Asian community, so it isn't uncommon to see lots of Korean, Indian, Chinese, and Japanese stores within the same area. It is home to the biggest Korean community in the Southern U.S.
Carrollton is also known for its top-rated schools and family-friendly activities.
Historic Downtown Carrollton offers a lot of dining, shopping, and entertainment options, and is a great place to hang out with family and friends. Access to the DART Train is also found in the area.
Carrollton is home to many beautiful parks and trails and is close enough to other areas like Plano and Frisco that you wouldn't run out of things to do.
Owing to the diversity in the area and its proximity to other cities, Carrollton has tons of great food finds and lots of great shopping. If you want a small-town, community-centered area with close access to big-city amenities, Carrolton is a great choice.
Distance from Downtown: 18 miles
Median Rent: $1,299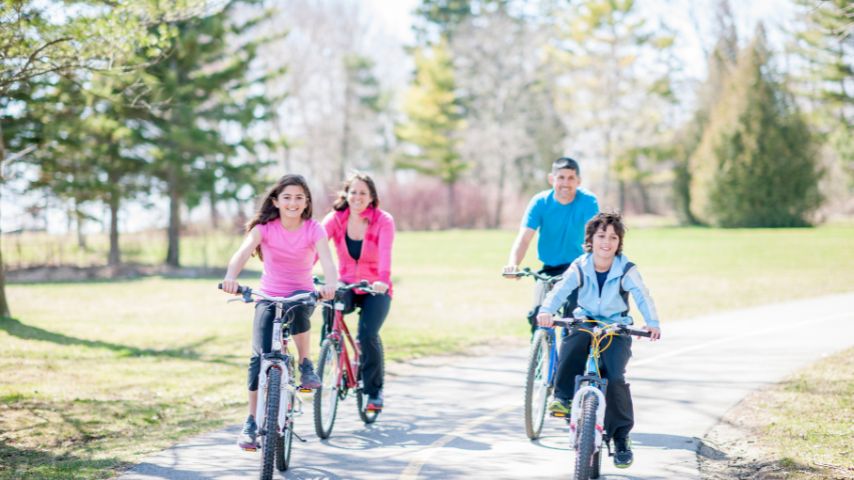 11. Coppell
Coppell is in Northwest Dallas, 20 miles away from Dallas' city center. Its location is convenient; offering easy access to the DFW Airport, Las Colinas, and the North Dallas Business Center.
It is most known for its family-friendly atmosphere and excellent schools, which are considered some of the best in the entire state.
Its Old Town is a quaint area with cute stores and restaurants and cool pastel-colored homes. It is an area with a strong community vibe, with tons of community-centered activities like the Coppell Farmers Market, where healthy, sustainable food is provided for residents while at the same time providing ways to strengthen its local food system.
Coppell Nature Park, a 66-acre park and wildlife conservation area is home to 130 species of birds, and other rich animal and plant life. It has lots of trails and provides lots of activities to be enjoyed.
The Andrew Brown Park East is a neighborhood park with playgrounds, picnic areas, and areas for playing basketball, softball, and volleyball, as well as a fishing pier.
Coppell, despite its close proximity to the city center, has maintained its small-town feel. Regular community activities like block parties, outdoor concerts, and ice cream socials happen here, and if you want this type of vibe, while still being close to the city and other major business centers, Coppell is a great place to consider.
Distance from Downtown: 21 miles
Median Rent: $1,538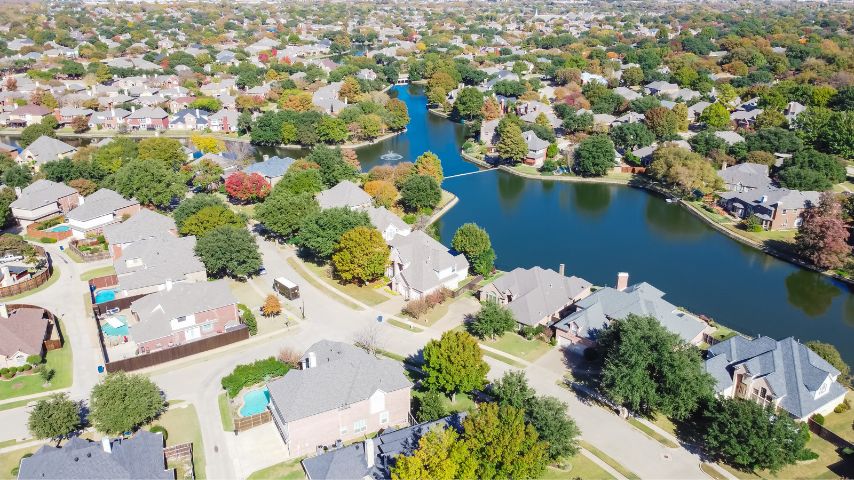 So these are the best areas around Dallas to live in. As you can see from our list, living in the suburbs doesn't mean less activity and fewer things to do.
The Dallas suburbs we have listed offer the convenience of being very close to the city center, while also offering unique activities to enjoy.
Read Next: 11 Trendy Dallas Neighborhoods [2022]
Conclusion to 11 Best Areas Around Dallas to Live
The best suburbs and best areas to live in Dallas include University Park, Addison, Plano, Frisco, Irving, Arlington, Allen, Colleyville, Murphy, Carrollton, and Coppell.