In this article, I'll list the best bars in Dallas for singles. I'm pretty certain at least one or more of these places will quickly become your favorite.
Being able to go out any time you want to enjoy the food, nightlife, and entertainment scene is one of the perks of the single life.
Dallas is an especially exciting city for all three things, and you'll be happy to know that if you are single in this city, there are lots of places you can check out to meet new people.
16 Best Singles Bars in Dallas
Parliament
Twilite Lounge
Single Wide
Midnight Rambler
The Grapevine Bar
Truck Yard
The Wild Detectives
Lee Harvey's
Happiest Hour
Inwood Tavern
Sandbar Cantina
Rattlesnake Bar
It'll Do Club
Katy Trail Ice House
Cowboys Red River
Adair's Saloon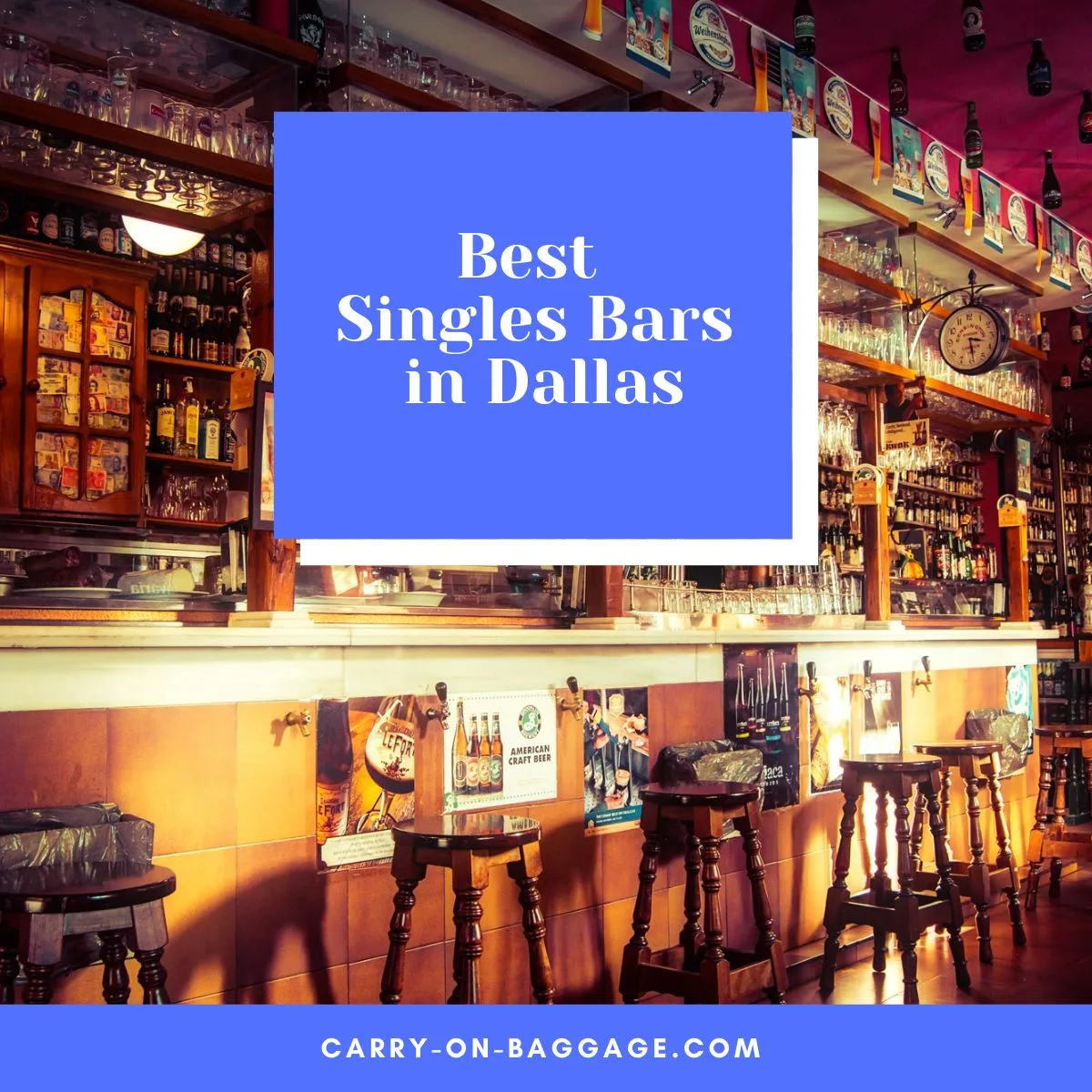 16 Best Singles Bars in Dallas
1. Parliament
Parliament is a craft cocktail bar located in Uptown that is known for its wide selection of drinks, elegant décor, cool atmosphere, and happy hour.
The drinks list here is extensive – over 100 different kinds – and they range from classic, old-fashioned prohibition-era-style drinks to modern and creative concoctions.
The prices are reasonable considering it is a specialty cocktail bar in a prime Uptown location, but the big draw is when they become uber affordable during happy hour ($5–$9), which runs all day on Mondays and between 4:00 pm to 8:00 pm from Tuesdays to Saturdays.
When it rains, the bar also does happy hour prices, so there's all the more reason to get out of the house, drop by the bar and socialize the night (or day) away.
The place is a bit small, so it can quickly fill up and get busy. Despite that though, the bar is conducive to conversations and has a relaxed, chill vibe.
If you are single and want to hang out at a place with over 100 different cocktails to choose from, which are sure conversation starters, then Parliament is a great place to check out.
Price Range: $$
Location: State Thomas, Uptown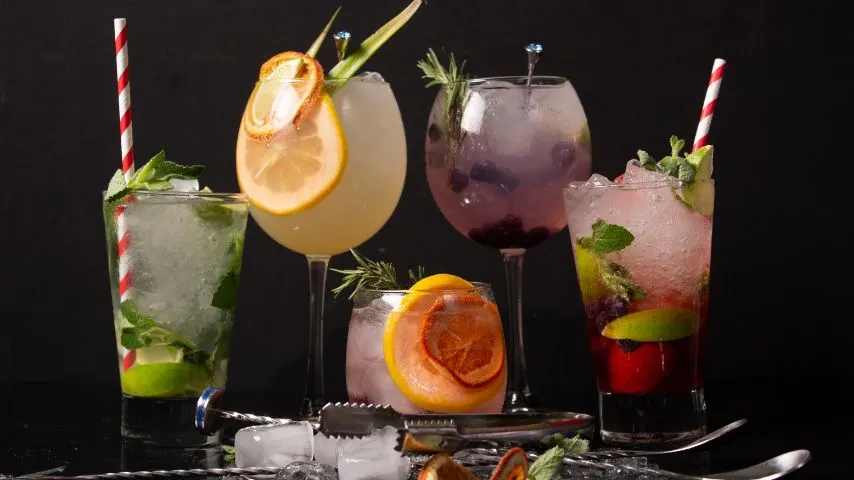 2. Twilite Lounge
Twilite Lounge is a casual but elegant New Orleans-themed joint in Deep Ellum that features New Orleans-style cocktails, a cozy, heated outdoor courtyard, and various types of live entertainment that range from local jazz acts to DJ sets and stand-up comedy.
The place is dimly lit, with charming red booths. The overall feel of the place is chill and laid-back and the staff and bartenders are friendly and welcoming.
Aside from live entertainment, they do karaoke nights and trivia nights and if you are a sports fan, you can also watch New Orleans Saints games here.
The place can get busy as it is a popular place, but not crazy loud or crowded like other places. You can easily have a nice night with a group of friends or enjoy the evening by yourself.
Also, their Frozen Irish Coffee is a must-try!
Price Range: $
Location: Deep Ellum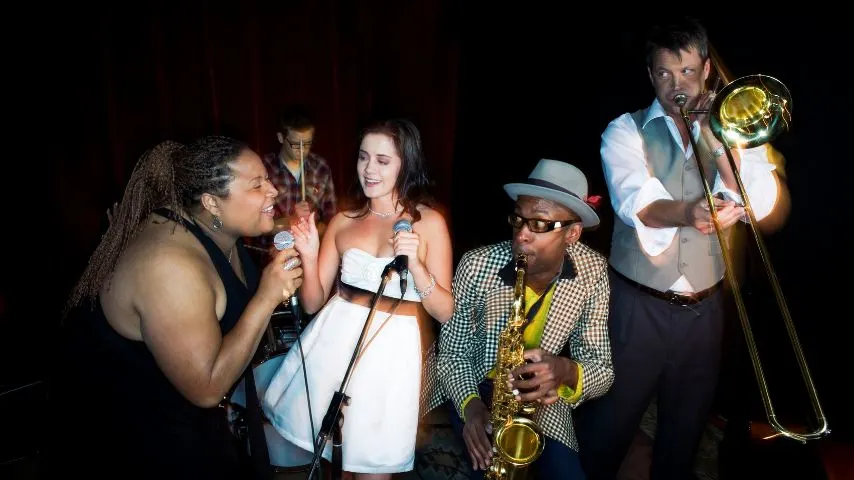 3. Single Wide
Single Wide is another great place to check out if you want a unique bar experience.
Single Wide is a small, simple dive bar with a rock-and-roll vibe that is decorated with Christmas lights, hub caps, and taxidermied animals.
Other mismatched items and photos are used as well, and as far as bar interiors go you can't get any more unique than this.
They use Yoohoo and Tang as cocktail mixers, and their must-try specialty is the Yoohoo Yeehaw, which is basically a spiked, chocolate-flavored slushy. Patrons have warned, though, that it is way too easy to get one too many of this delicious, nostalgic cocktail.
The staff and bartenders at Single Wide are extremely friendly, just like their carefree patrons. The vibe is casual, relaxed, and easygoing.
It is easy to feel at home here because of the welcoming vibe of the place, and unlike other places where you feel like you have to keep up with a certain image, this place is down-to-earth, come-as-you-are, and unpretentious.
The small space is also conducive for more intimate conversations so it is much easier to strike up a conversation with someone. If you just want to chill out, relax, and meet others who are like-minded, Single Wide is the place for you.
Double Wide in Deep Ellum is its older sibling and offers a similar vibe.
Price Range: $
Location: Lower Greenville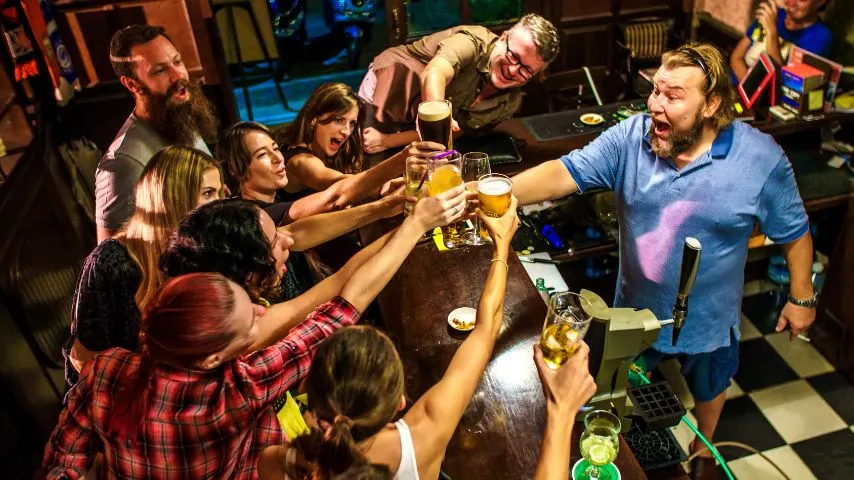 4. Midnight Rambler
Hidden underground inside the 4-star Joule Hotel in downtown Dallas, The Midnight Rambler is a cool bar and lounge with a prohibition-era and speakeasy vibe.
While the bar may be on the small side, it is well-designed and sophisticated, with a cozy and romantic atmosphere.
The bartenders are friendly and welcoming and are extremely knowledgeable with their craft. The artisan cocktails are flavorful, unique, and executed properly, thanks to award-winning bartender Gabe Sanchez, who is in charge of the place.
They sometimes have live DJs and live music which adds to the cool atmosphere of the bar. In general, the vibe is more laid-back and grown-up than most places which makes it the perfect place for a nightcap or two.
With its downtown location, it is also a popular place for young professionals (Read: 12 Best Places To Live In Dallas For Young Professionals).
Price Range: $$ – $$$
Location: Downtown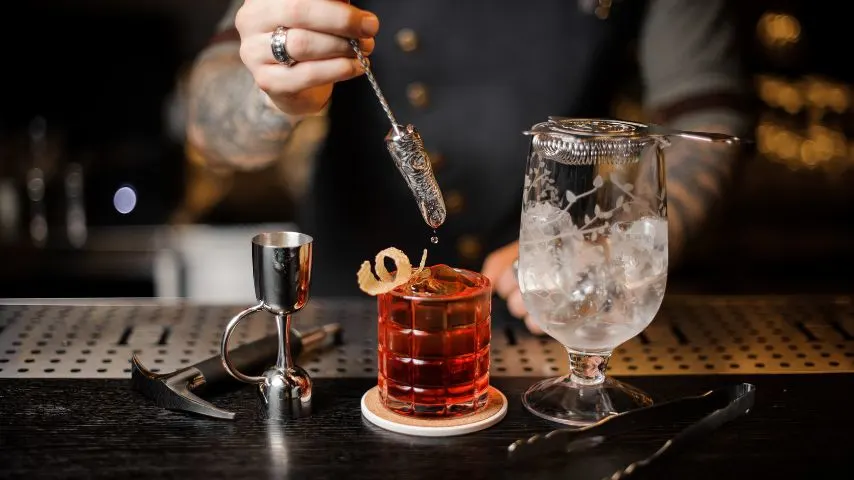 5. The Grapevine Bar
The Grapevine Bar is a popular bar in Uptown that has been around the area for more than 25 years. It is a self-professed dive bar with a fun, quirky, and down-to-earth atmosphere.
The vibe is very welcoming and inclusive, and it wouldn't still be around if it didn't have a loyal following. The drinks are good and reasonably priced, and you can get them for even less during their daily happy hour.
Apart from lounging inside or outside on their 2-story patio, or on their rooftop with a view of the skyline, there's also a basketball court and a billiards and ping pong area. This is a plus if you're single and looking to have more interactions with people.
Regulars frequent the place because they love the welcoming and relaxed vibe and the feeling that everyone is like family.
If you are single and want to hang out at a place where it is easy to make connections and meet new people, the Grapevine Bar is a great choice.
Price Range: $
Location: Uptown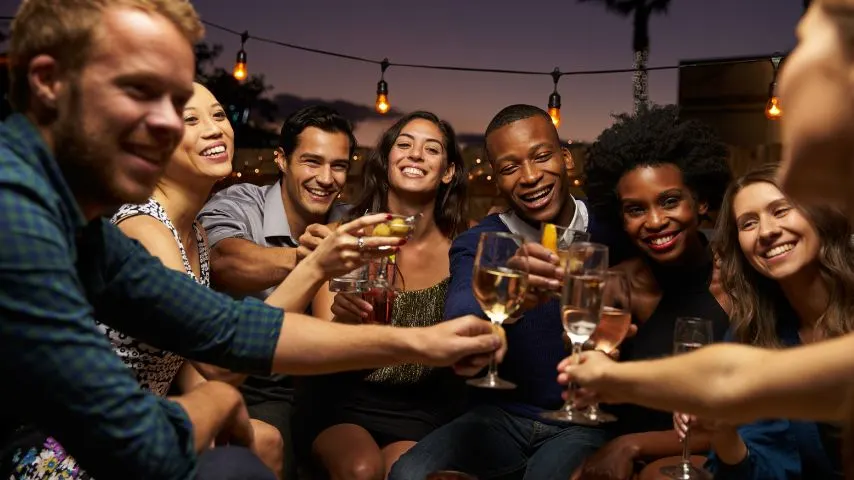 6. Truck Yard
The Truck Yard is a food truck park and beer garden with indoor and outdoor seating that is great to visit both during the day and at night.
It is located in Lower Greenville and is deemed by many as a 15,000-square-foot adult playground. It used to be a junkyard but is now one of the coolest spots in the entire Dallas.
It looks like an artsy trailer park, with picnic tables, rustic and eclectic décor, a treehouse, and trailer bars. The whole vibe is warm and relaxing and everyone is welcome including dogs.
People rave about the in-house cheesesteaks, love the varied drink selections and reasonable prices, and love the variety that food trucks offer, which changes almost daily.
They regularly have live music which adds even more to the cool vibe of the bar, making it a relaxing place to visit with friends or to check out on your own.
With its unique concept and décor, there is for sure no other place like the Truck Yard in Dallas.
Price Range: $
Location: Lower Greenville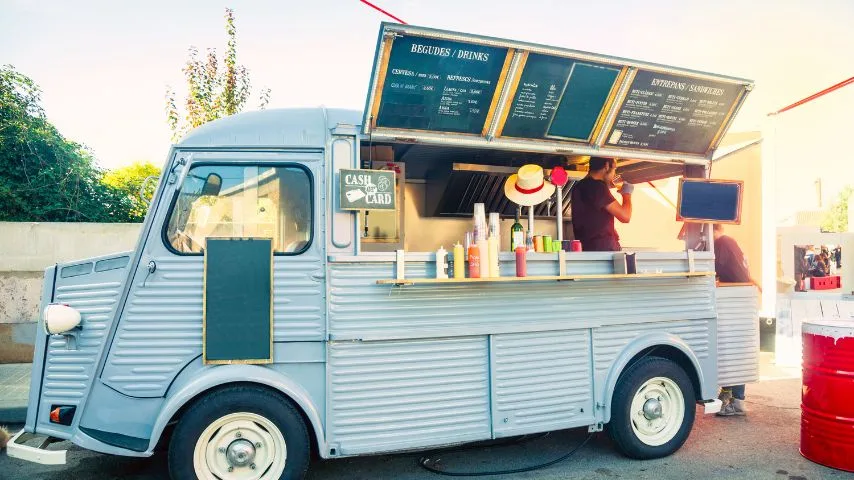 7. The Wild Detectives
You wouldn't typically associate a bookstore with a bar, but that's exactly the concept behind The Wild Detectives. Located in the artsy and quirky Bishop Arts District, it isn't exactly surprising.
The Wild Detectives is an independent bookstore housing over a thousand well-curated titles, that includes classic novels and poetry, fiction and non-fiction, and other noteworthy books that are a mix of well-known titles with more unique ones.
The bar serves cocktails like Spanish Gin and Tonic, Moscow Mules, Irish Coffee, and Texas Sun (mezcal, grapefruit and lime juice, cherry syrup), and also serves inventive cocktails that are inspired by poetry or books.
For example, The Drunken Fairy is inspired by a poem called "The Drunken Boat" by Arthur Rimbaud, who loved absinthe. It is made with blackberries, absinthe, rye whiskey, rosemary syrup, lemon juice, and tonic.
Aside from cocktails, beer and wine are also served, as well as coffee and tea, with some light food fare.
The crowd is well-cultured, intellectual and creative, and eager for conversation. The owners of the bar believe that conversation about books and culture as a whole facilitates an exchange of ideas that are crucial in opening up new realities for people.
They highly encourage connecting in this way, which is why they provide a venue through their bookstore slash bar for this to happen.
They also sometimes have live music, readings, workshops, and panels, so there are more ways to engage with and connect with people.
If you are single and love books and conversations, or you just love meeting different types of people, this bar is a must on your list.
Price Range: $
Location: Bishop Arts District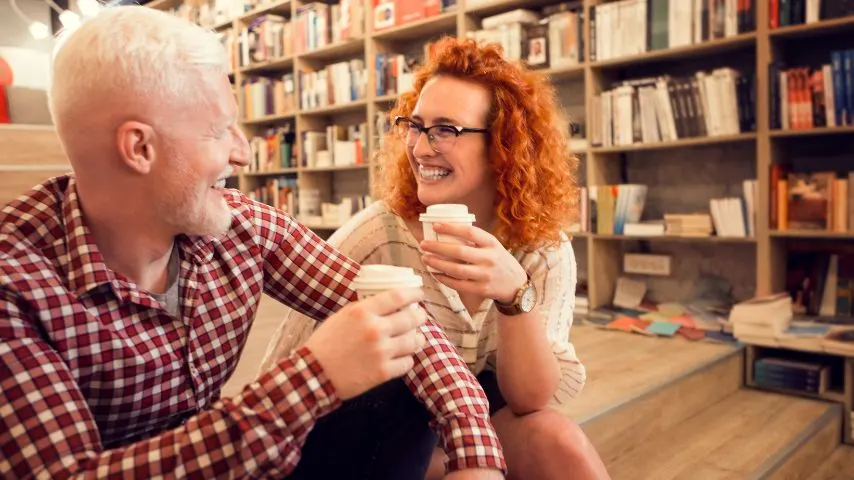 8. Lee Harvey's
Lee Harvey's is a trendy, retro dive bar in South Dallas that opened in 2003, although the place where it is located – 1807 Gould St–has been a bar much longer than that.
The owners of Lee Harvey's retained as much of the original décor of the place as they could, with little knick-knacks from the previous occupants, giving it a truly retro feel.
It isn't a bar that was constructed and conceptualized to be retro, it just has been that way for decades.
Lee Harvey's is known for its wood-paneled walls and illuminated beer signs, a lot of them older than some of their hip clientele. The crowd that goes here, though, is diverse, so you'll get to meet different types of people.
They have a menu that changes regularly, with vegetarian-friendly options, and they have daily happy hour specials from 3:00 pm to 7:00 pm.
They have areas where you can play billiards or sharpen your old-school gaming skills with Galaga and Ms. Pacman.
Across the street from Lee Harvey's is its new sibling, Lee Harvey's Dive In Bar, which takes the concept of "dive bars" to a whole new level.
It is a private swim club where you can get a day pass or season pass with all its perks, and lounge and swim all day during the hot Dallas summers. Traditional drinks are offered at the bar, as well as some poolside snacks.
The crowd is as diverse as the crowd across the street, and if you are single and ready to meet people, any of the Lee Harvey locations would be a great choice.
Price Range: $
Location: Cedars Neighborhood, South Dallas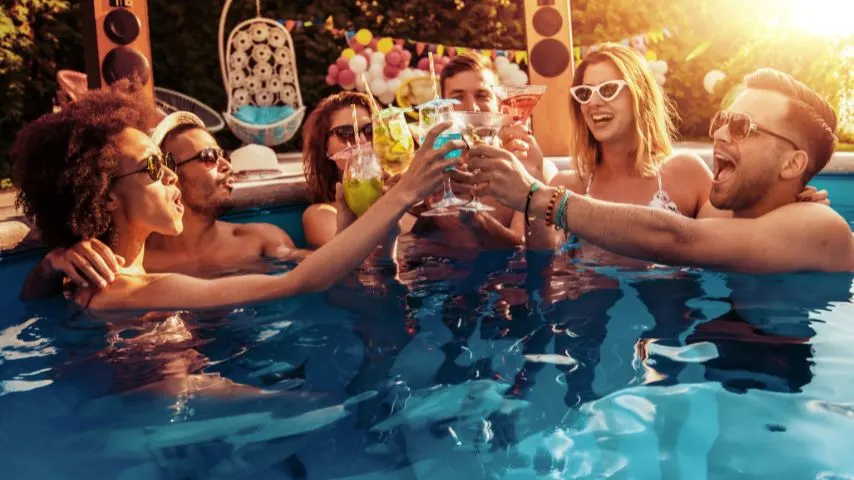 9. Happiest Hour
Located next to the American Airlines Center, Happiest Hour is 12,000 square feet of bar and lounge entertainment, considered the biggest patio bar and lounge in all of Dallas.
With tons of indoor and outdoor seating, a rooftop deck with great views, and four full-service bars, the place is busy and bustling, and may very well be the most happening place in Dallas.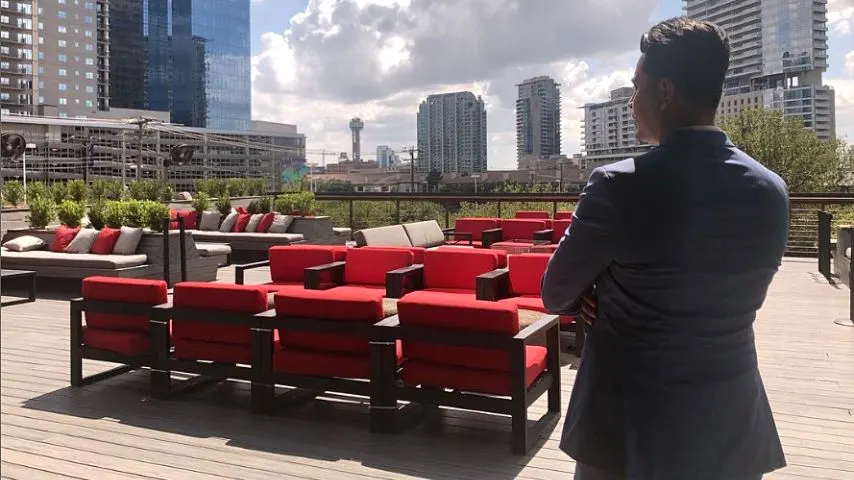 They have a killer happy hour (hence the name) Mondays through Thursdays where you can get $5 beers, $6 well drinks, $7 glasses of wine, and $7 eats. f you prefer the brunch crowd, they also do that here on weekends.
Being next to American Airlines Center, home to the Dallas Mavericks and Dallas Stars, sports is a huge draw here. Happiest Hour attracts patrons who want to grab drinks and food before and after the game, and also those who want to watch the games and matches on any of their 30 TVs.
They constantly have events ranging from live DJ sets to UFC watch parties, so the energy is always high.
If you love sports and love high-energy places, this is a great place to check out and potentially meet others who share the same love for sports.
Price Range: $$
Location: Harwood District, between Uptown and Victory Park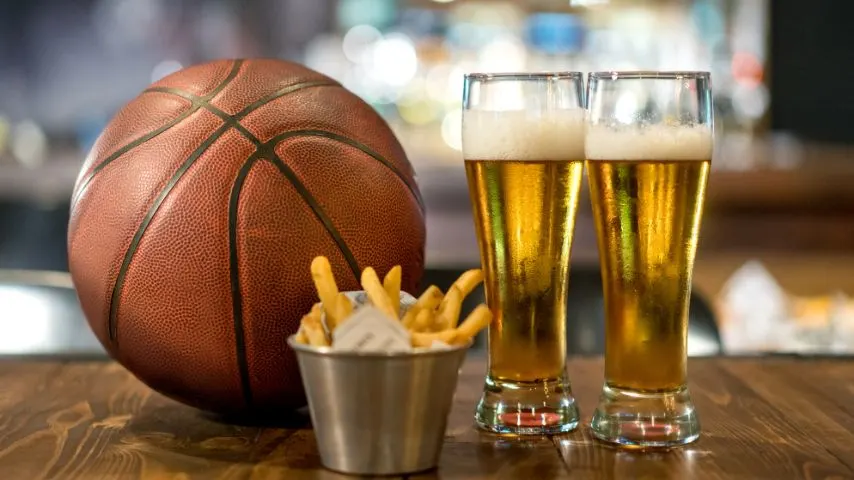 10. Inwood Tavern
Inwood Tavern in North Dallas has been open for 58 years and is considered the oldest continuously open bar in all of the city. It is located on Inwood Road, somewhere close to the vicinity of the Park Cities.
It has that hole-in-the-wall, dive bar-type feel but within an upscale neighborhood, with great bartenders, great staff, and friendly patrons. They have daily happy hour specials with a good selection of drinks that are reasonably priced, and a great patio to enjoy your drinks in.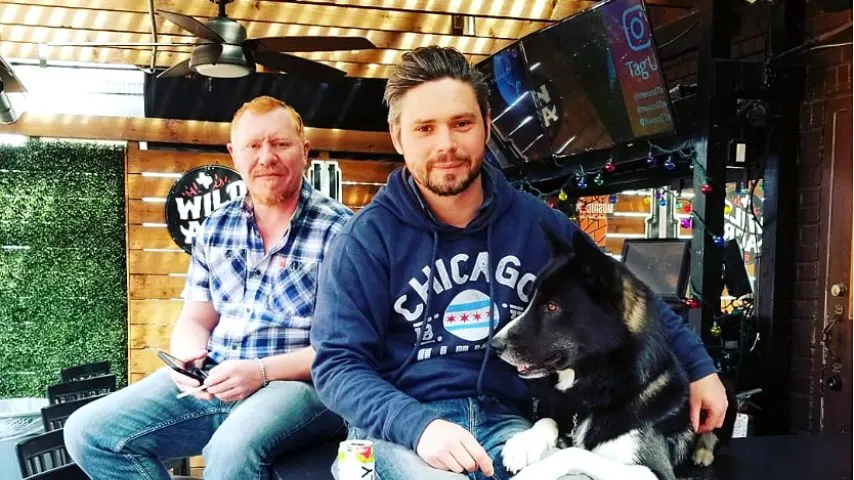 Weeknights are a little calmer with an older crowd, but during weekends, the place gets rowdy with the younger, university-type crowds.
Price Range: $
Location: Inwood Village, edge of the Park Cities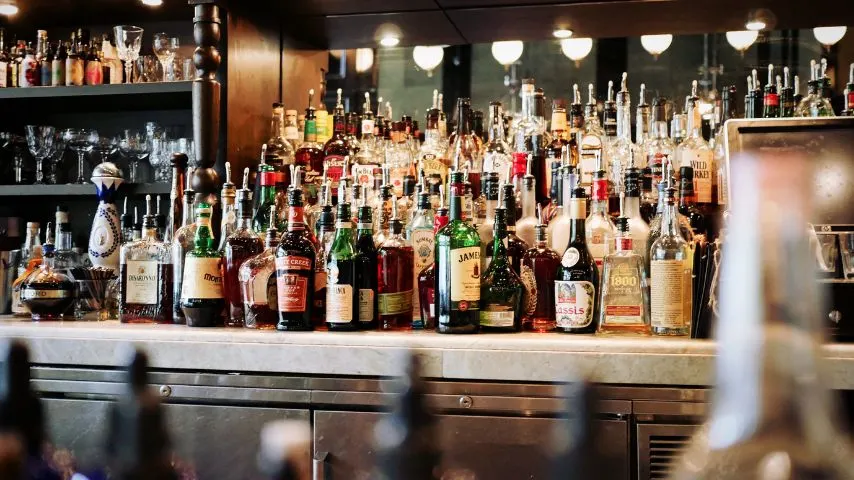 11. Sandbar Cantina
Sandbar Cantina stands out like an oasis amidst the busy streets of Deep Ellum. With its tropical beach theme and sand volleyball courts, it is a place to "get away" from the city while still being at the heart of it.
Sand volleyball is the huge draw here, and if you're looking for a unique way to meet new friends, this is a cool place to check out. If you wish to come in for regular games, join a recreational league at Dallas Sports and Social Club.
The atmosphere is relaxed, the people are attractive and social, the food is good and the drinks are reasonably priced. To enjoy the beach life in the middle of downtown, this is the place to visit.
Price Range: $
Location: Deep Ellum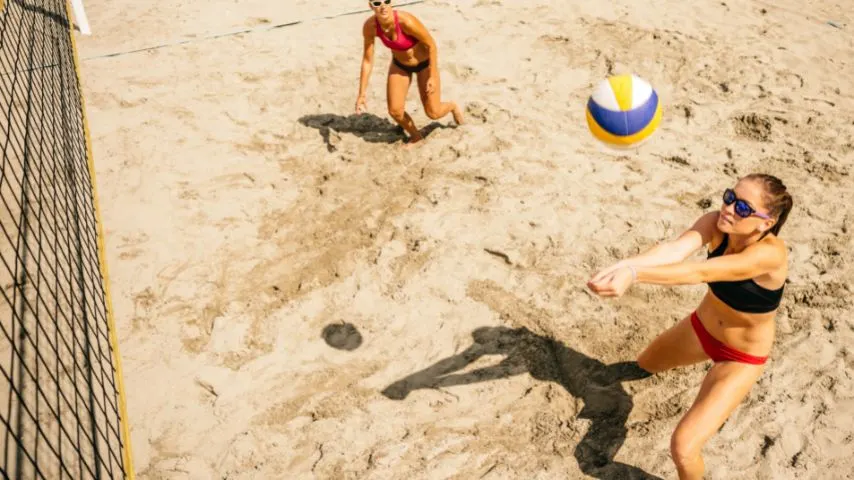 12. Rattlesnake Bar
Housed in Chef Dean Fearing's restaurant at the posh Ritz-Carlton in Uptown Dallas, the Rattlesnake Bar is an upscale cocktail bar with warm, wood-paneled interiors that many agree is the perfect place to people watch.
Dining at the restaurant can be quite pricey, but hanging out at the bar is a practical way to get the same social benefits without your wallet suffering too much.
They have interesting cocktails like the Diablo Daiquiri (Rum, chili syrup, blood orange puree, lime juice, and hot sauce) and other drinks, spirits, beer, and wine that you can choose from while you savor the ambiance and people watch.
Upscale versions of grub like nachos, burgers, and tacos can also be ordered here, as with some other interesting food offerings like the Smoked Italian Wagyu Meatballs. Food from the main restaurant may also be ordered from the bar.
Price Range: $$$
Location: Ritz-Carlton, Uptown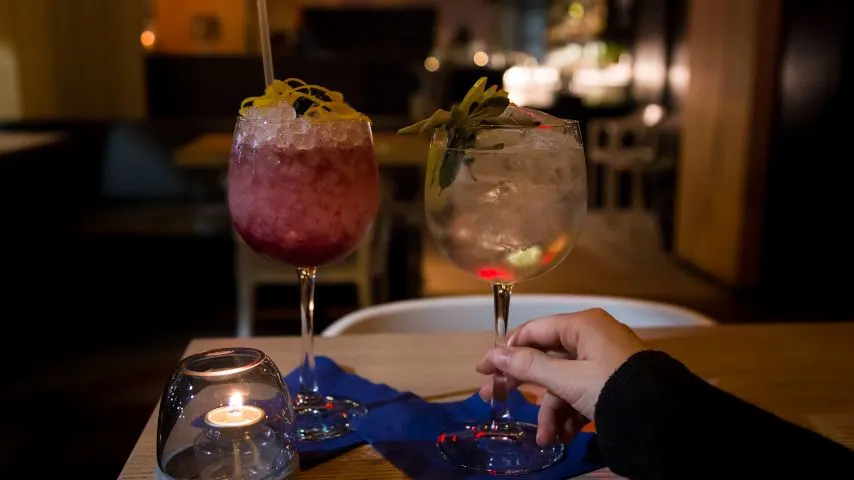 13. It'll Do Club
If you love electronic and house music and want a no-frills dance club with reasonably priced drinks that regularly showcases international talent, has great staff, and has friendly patrons, It'll Do Club is the place for you.
Located in Deep Ellum, the club has a big bar area and dance area, with good outdoor space in case you wish to get some fresh air outside.
The whole vibe is chill and relaxing, and you can tell that people are there to dance and have a good time. It isn't pretentious and the crowd is diverse, with a good mix of people of various ages. You can dance along with everyone or if you feel like people-watching and just chilling out, there's also space to do that.
Many of those who frequent the club say that it is a fun place to hang out with a group of friends, but even if you go by yourself, it isn't the type of place where you will feel left out or alone. It is a very welcoming place conducive to meeting new friends.
If you are single and would love a night of dancing and fun, It'll Do Club is the perfect place to visit.
Price Range: $$
Location: Deep Ellum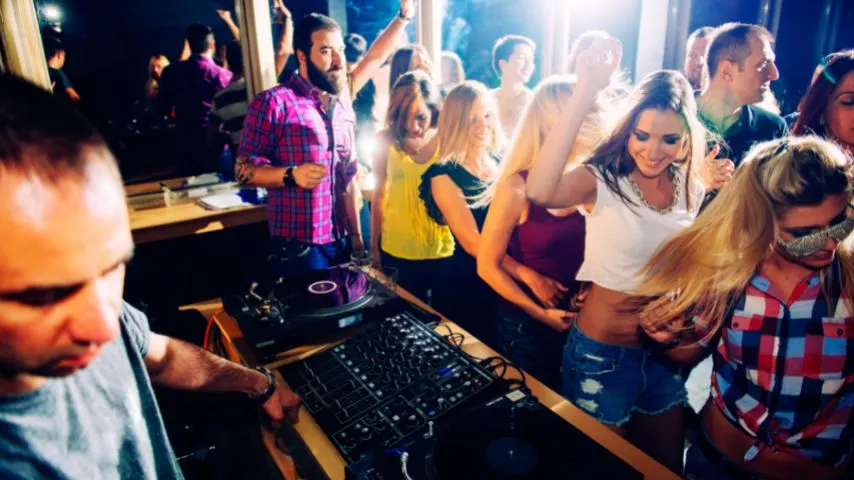 14. Katy Trail Ice House
The Katy Trail Ice House is a restaurant and beer garden located in Uptown on the Katy Trail. They have a bar that is over 50 feet long that features an impressive selection of beers ranging from local and regional favorites to a few international beers.
Their outdoor beer garden has been awarded the best patio in Dallas and is a cool place to chill and relax with your friends, or even hang out by yourself, while you watch people work out and sweat it out on the trail.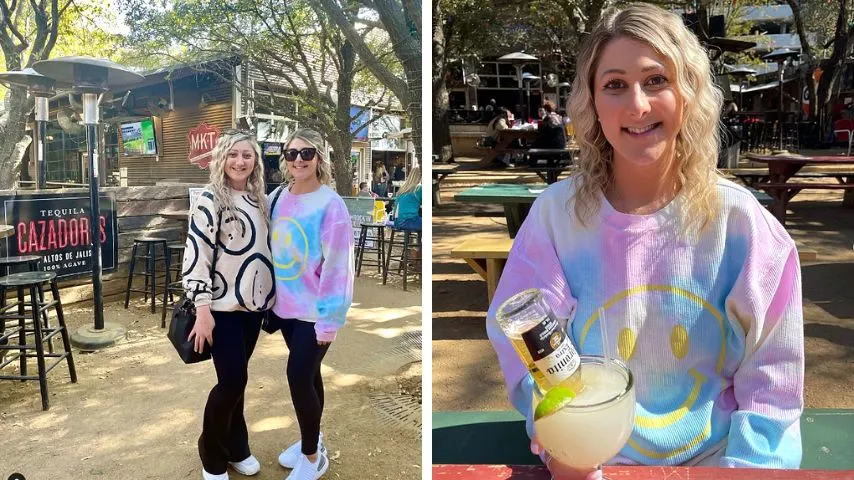 Alongside its great beer selection, the Ice House also serves burgers, tacos, and BBQ, among other delicious fares. Happy hour happens daily, Monday through Friday, from 4:00 pm to 7:00 pm.
The Ice House is also home to the Best Margarita in Town, according to D Magazine, so don't miss out!
Price Range: $$
Location: Uptown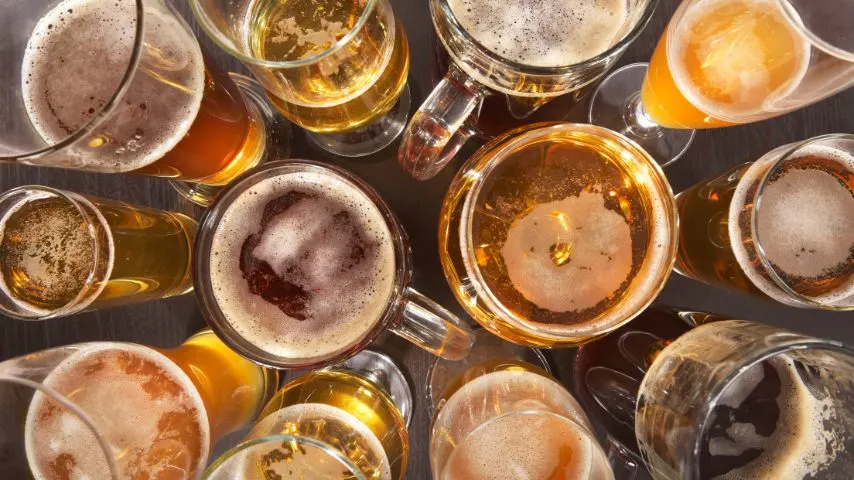 15. Cowboys Red River
For a true "Texas dancing experience", Cowboy's Red River is the ultimate place to go. A honky-tonk bar and dance hall located in Northwest Dallas, it is a great place to brush up on your dancing skills, learn a new step or two, and meet tons of new people (and potential partners, on and off the dance floor), all in a night of good fun.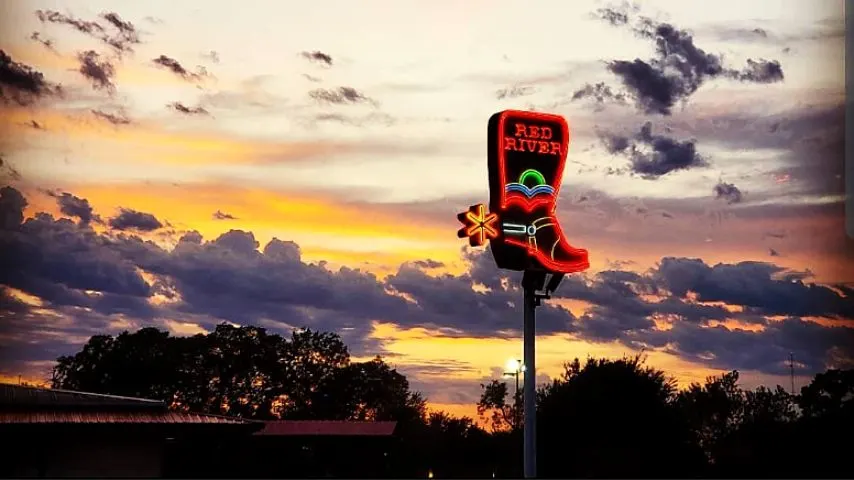 The atmosphere is carefree, fun, and lively, the drinks are reasonably priced and the staff and bartenders are friendly and efficient.
They have a mechanical bull you can ride, dancing lessons where you can learn to two-step for free, and great live music that makes you just want to dance the night away.
If you are single and want to just have a good time in a lively and welcoming atmosphere, this is a great place to check out.
Price Range: $$
Location: Northwest Dallas, near the University of Dallas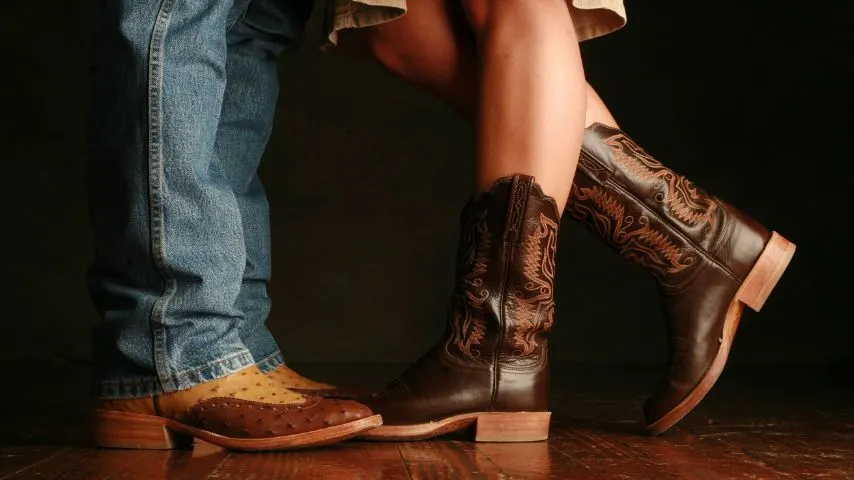 16. Adair's Saloon
Another place to check out if you love country music, Adair's Saloon is located in Deep Ellum and opened in 1963, making it one of the oldest bars in Dallas.
A dive bar with free live country music every night, it is a place that features both up-and-coming country artists and bands, as well as famous country artists in the industry. Miranda Lambert, the Dixie Chicks, and Jack Ingram have all made their way to Adair Saloon's stage in the past.
The drinks are cheap, the vibe is unpretentious and welcoming, and they have some of the best burgers in the area. The place has character and a unique appeal, and if you just want a relaxing night at a storied bar, this is a great place to go.
Price Range: $
Location: Deep Ellum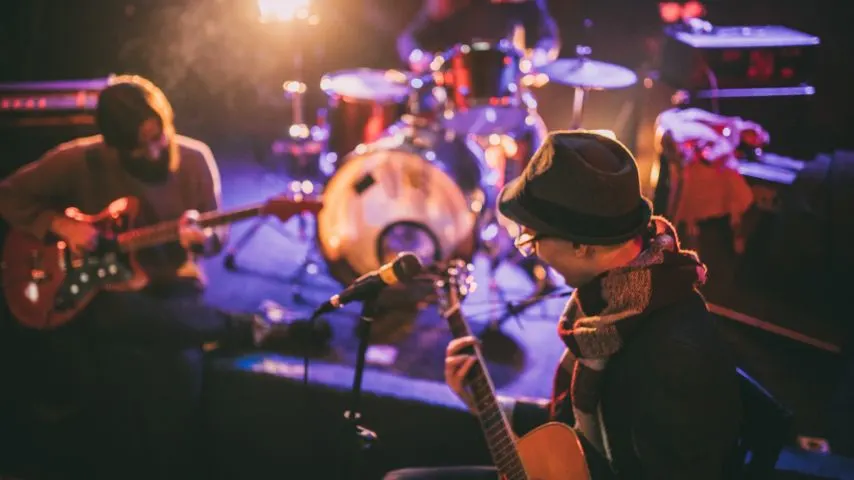 Read next: 16 Best Places to Meet Singles in Dallas [2022]
Conclusion to 16 Best Singles Bars in Dallas
The best singles bars in Dallas are Parliament, the Twilite Lounge, Single Wide, Midnight Rambler, The Grapevine Bar, Truck Yard, The Wild Detectives, Lee Harvey's, Happiest Hour, Inwood Tavern, Sandbar Cantina, Rattlesnake Bar, It'll Do Club, Katy Trail Ice House, Cowboy's Red River and Adair's Saloon.