In this article, I'll list 11 Trendy Dallas neighborhoods I love to visit.
Dallas is a city teeming with life and there is no shortage of things to do in many corners of this bustling city.
While each neighborhood has its own unique personality and unique place in the city's eclectic culture, there are some neighborhoods that are more vibrant and trendier than others, and play host to many more visitors and wannabe residents.
11 Trendy Dallas Neighborhoods
Deep Ellum
Bishop Arts District
Design District
Oak Lawn
Uptown
Knox Henderson
Greenville Avenue
M Streets and Greenland Hills
Arts District
Trinity Groves
Highland Park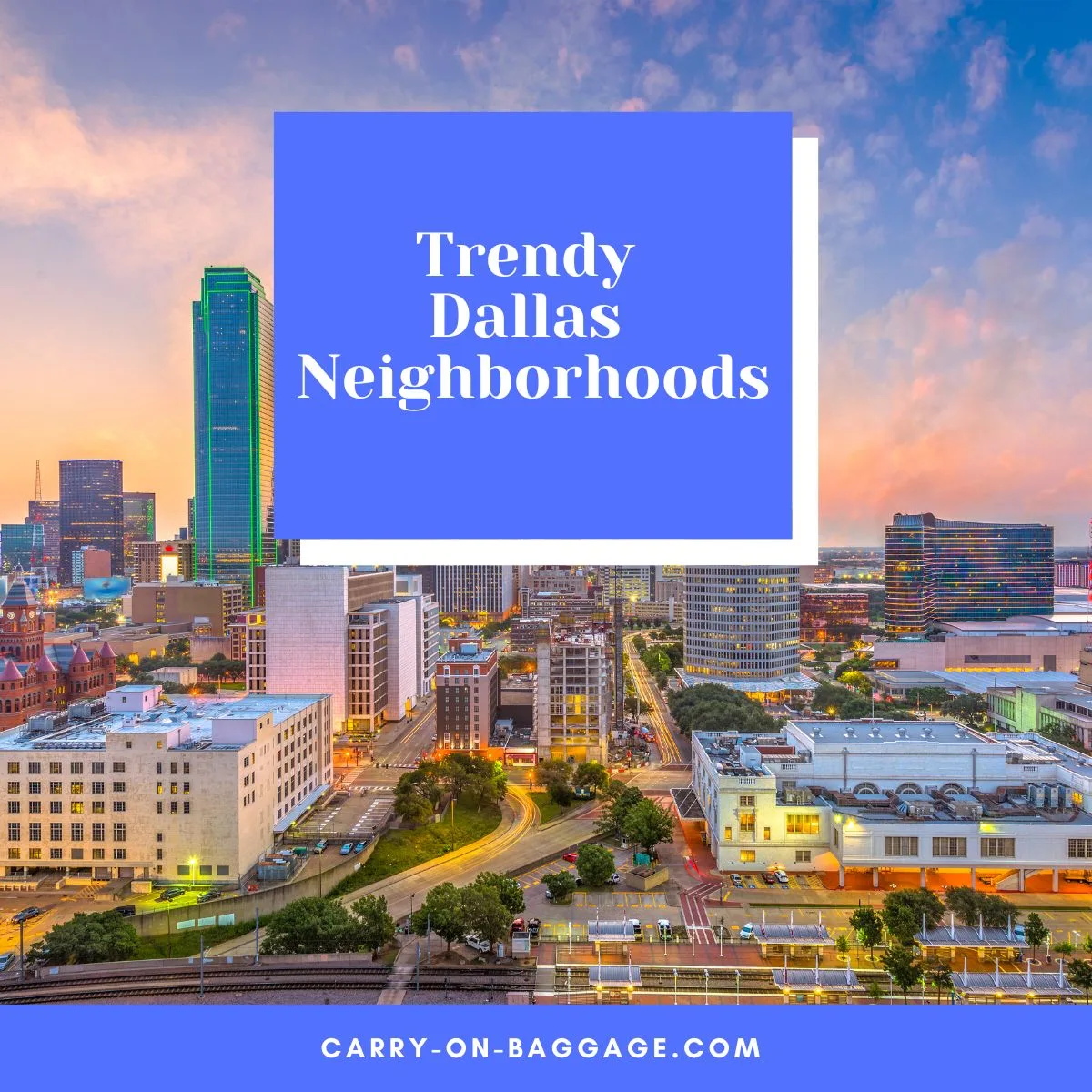 11 Trendy Dallas Neighborhoods
1. Deep Ellum
Deep Ellum was once a hotbed for jazz and blues musicians in the 1920s, and even today, you can still feel that music is the heart and soul of this neighborhood.
In just a space of a few miles, the Deep Ellum neighborhood has over 30 venues that play live music nightly, with music ranging from jazz and blues, to rock, hip hop, dance, and electronic music, to country, funk, folk, indie, and honky-tonk music.
Karaoke nights, open mic nights, and interactive jam nights are common, as well as live bands and DJ sets.
Aside from music, the Deep Ellum neighborhood is also known for its art and history. Many art galleries are found in this area, each with its own character and focus.
The Umbrella Gallery focuses on modern, contemporary art while Kettle Art promotes affordable pieces by local artists.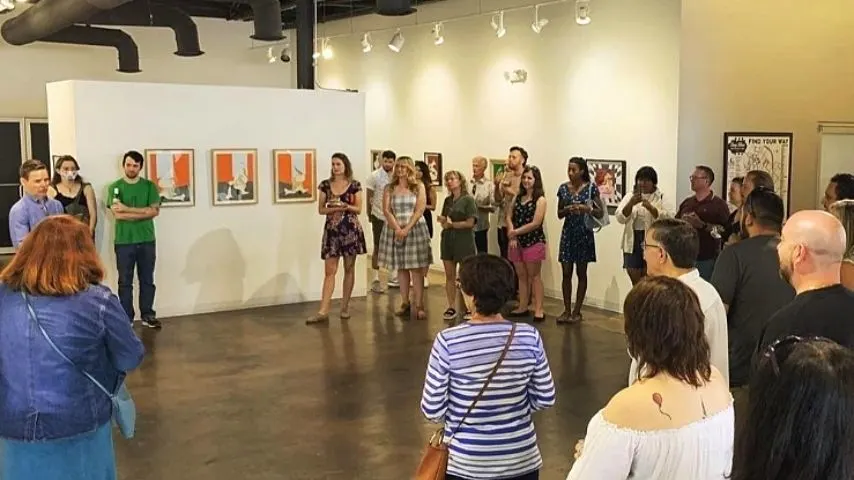 The Deep Ellum Art Co. features an art gallery with works by local artists available for purchase, as well as a bar with live music and an extensive drink selection.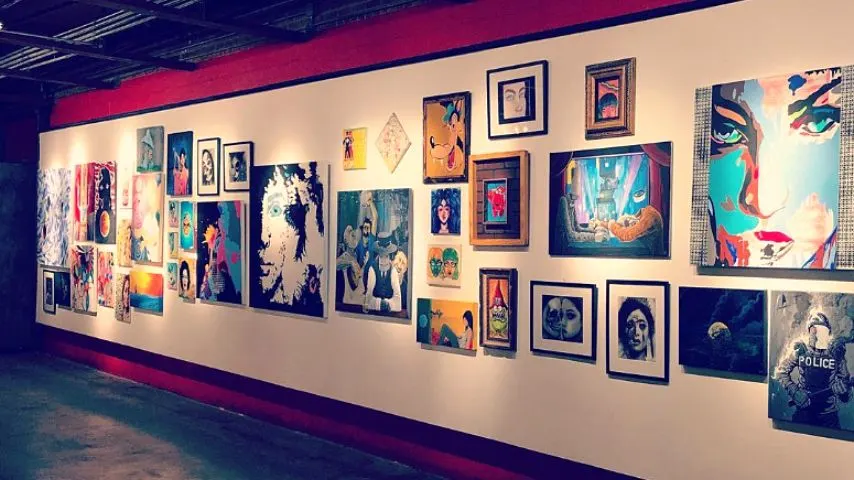 They also have food trucks and art classes and they boast of the biggest backyard in the whole of Deep Ellum. It is a unique concept of bringing creative people together to experience art in a different way.
Aside from art galleries, Deep Ellum also has many murals and street art along its walkable streets, and it has many historical buildings, including one of the very first Ford assembly plants.
Deep Ellum is busy and has a thriving nightlife, with many popular bars and restaurants to choose from. It is one of the busiest and trendiest districts in all of Dallas.
Attractions: Live music, bars, restaurants, and nightlife. Street art and murals
Location: East Dallas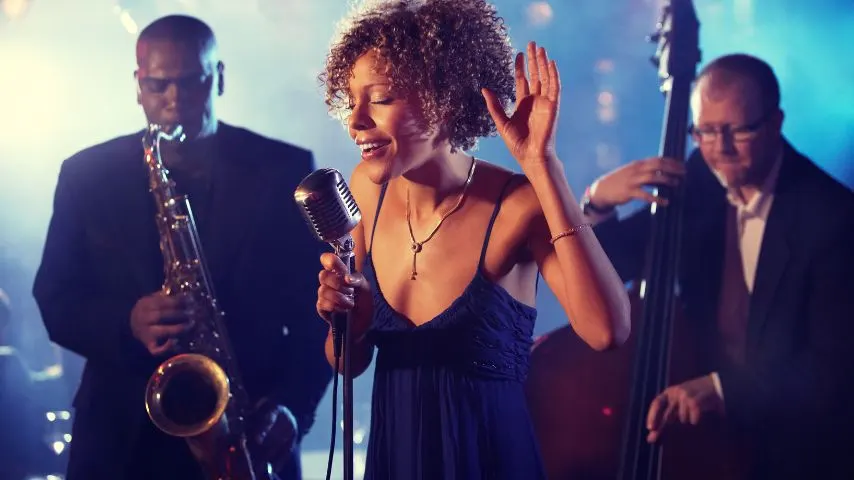 2. Bishop Arts District
Like Deep Ellum, the Bishop Arts District also has walkable, instagrammable streets but it has more of a quirky, retro, and hipster ambiance.
It used to be called Dallas' Best Kept Secret, but nowadays, people have caught on and it is one of the most popular and trendy neighborhoods in Dallas.
The Bishop Arts District is known for its nightlife and dining options, which range from Texas BBQ to farm-to-table fare, as well as for its cool independent stores.
The focus in this area is on local artisans, and local business owners, so you will find a ton of one-of-a-kind items here not found in other areas.
There are organic pies, farm-to-table pizzas, artisanal chocolate, and places that offer vegan and gluten-free options.
One notable business in this neighborhood is The Wild Detectives, a bookstore slash bar that not only provides books to enjoy for its patrons but also provides a venue for them to connect with fellow book lovers.
The owners said that this is one of their intentions for the unique concept; to encourage conversation about books and culture and to foster an exchange of ideas between people.
This neighborhood is charming and interesting and is brimming with personality. Trendy people come here, and trends start from here.
Attractions: Local artisans and independently owned stores, small businesses
Location: North Oak Cliff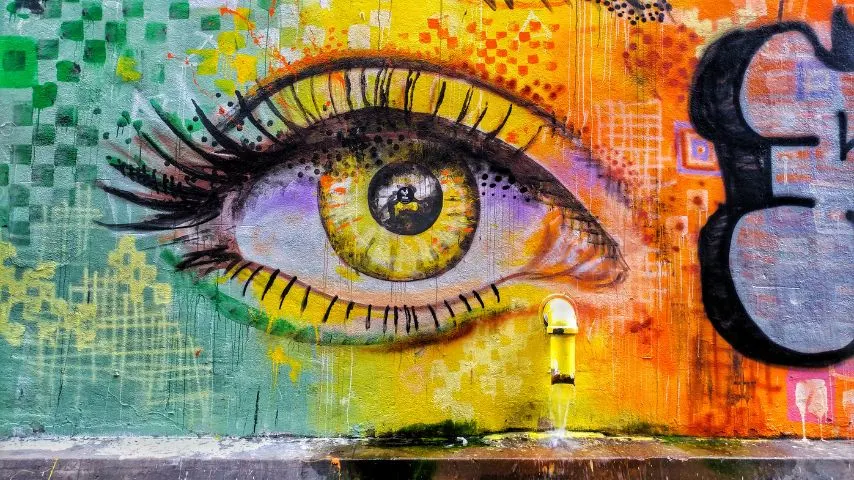 3. Design District
What used to be a warehouse district, or a place to just cheaply store goods and inventory, has turned into one of the chicest and most happening places to live in all of Dallas.
The transformation wasn't overnight, and there was no master planning involved in the whole thing. The neighborhood just sort of grew organically over the last few decades.
What used to be warehouses that have closed have reopened into restaurants, and apartment buildings have been built around existing structures, giving the area a unique feel to it. Today, the Design District has become one of the most desired and coveted areas of the city.
The Design District is artsy and upscale, with many notable art galleries in the area including the Goss-Michael Foundation, started by the late music icon George Michael and Kenny Goss, as well as many contemporary art installations.
In fact, it has the largest concentration of art galleries in the entire city, which just makes it a haven for art enthusiasts.
Aside from art, the Design District is also known for its antique shops. Most of them are a collection of beautiful pieces from 18th or 19th century Europe, although pieces from other periods and countries also exist.
Some of these shops are famous worldwide and are frequently visited by enthusiasts.
This neighborhood is also home to many notable, buzz-worthy restaurants like The Charles, upscale, stylish Italian food that is considered one of the best in the whole city.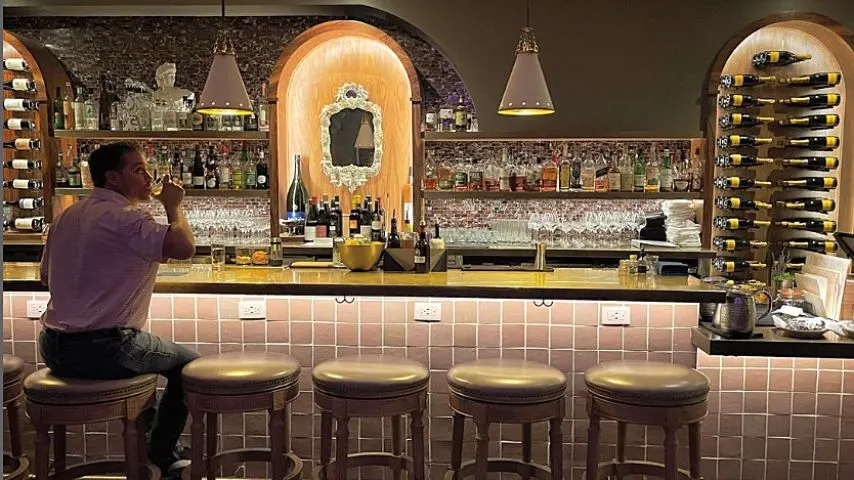 It is also known for its breweries, such as the Peticolas Brewing Company, which regularly offers tours and tastings.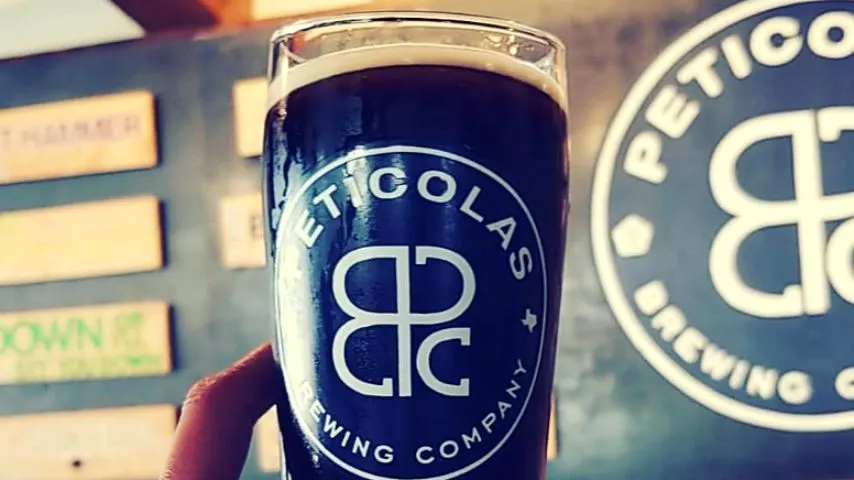 The Design District is one of the trendiest neighborhoods you'll find in the entirety of Dallas, especially among the arts-inclined.
Attractions: Art galleries, antique shops, upscale dining, and breweries
Location: Central Dallas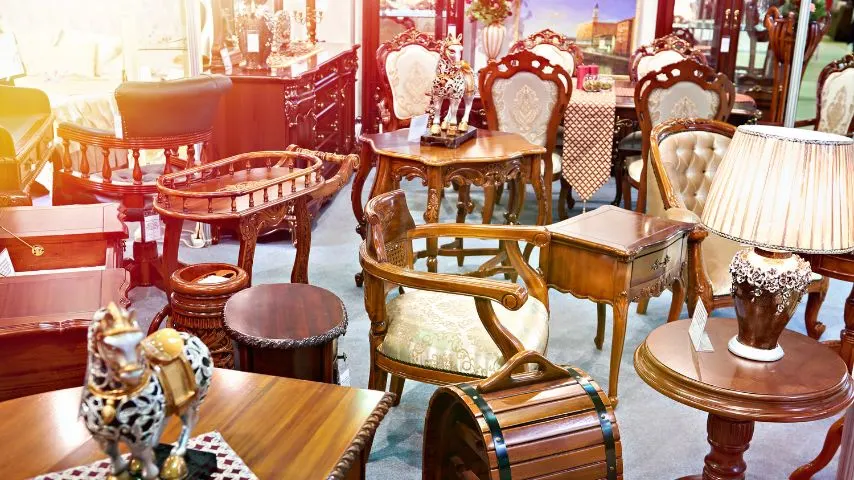 4. Oak Lawn
Oak Lawn is a very trendy and happening neighborhood that is also known as the home of the LGBTQ community in Dallas. It is one of the larger neighborhoods in the city, with lots of green spaces and parks, and with easy access to the Katy Trail.
There is an abundance of bars, restaurants, nightclubs, and shops in the area, and there is always something happening in the community. It is more affluent and extremely pet-friendly.
It is known as a very welcoming community that embraces a diverse group of people with diverse lifestyles. The nightlife and the party scene in Oak Lawn are well-known and many annual events draw thousands of visitors each year, like the Dallas Pride Parade.
The area along Cedar Springs Road hosts some of the city's most vibrant and interesting LGBTQ nightlife scenes.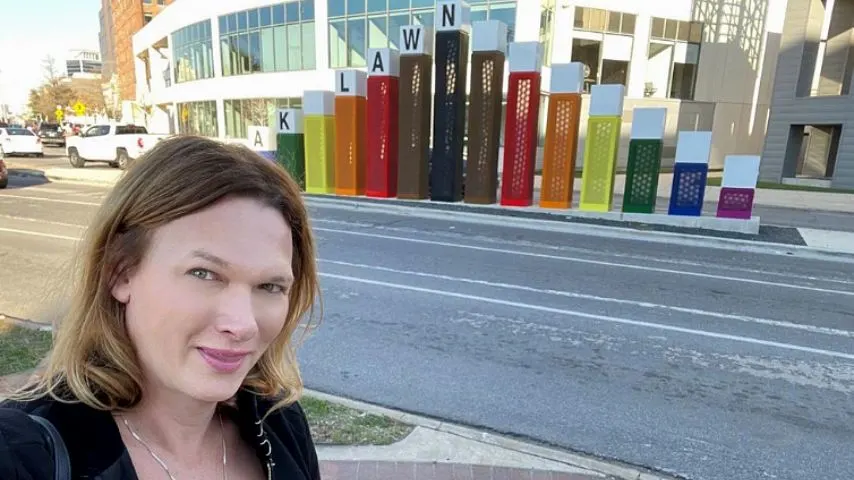 Round Up Saloon is a well-known country and western dance hall, and at one point was voted the best in the country.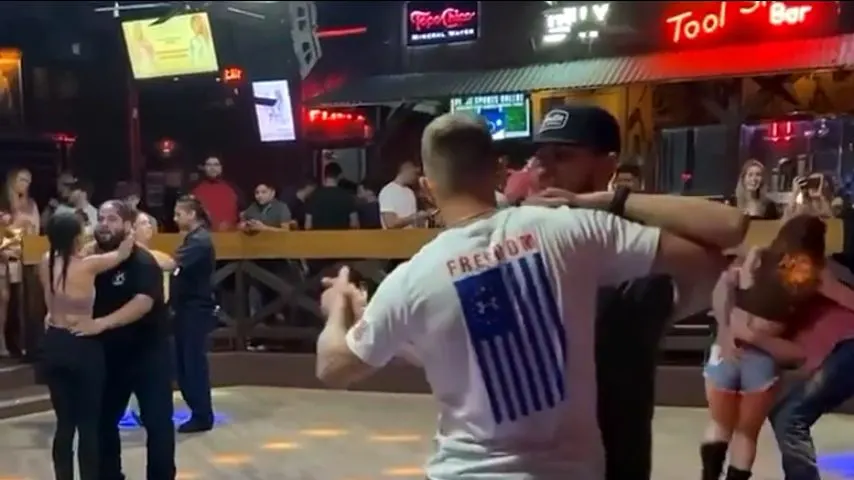 Sue Ellen's is a two-story lesbian dance club that regularly features live musical acts. Mr. Misster has a very popular Drag Brunch.
The Grapevine Bar and The Library Bar at the Warwick Melrose – Dallas Hotel are also very popular spots that attract a diverse group of people.
Attractions: Home of Dallas LGBTQ community, plenty of restaurants, bars, green spaces, and parks
Location: Between Highland Park to its North and Uptown to the South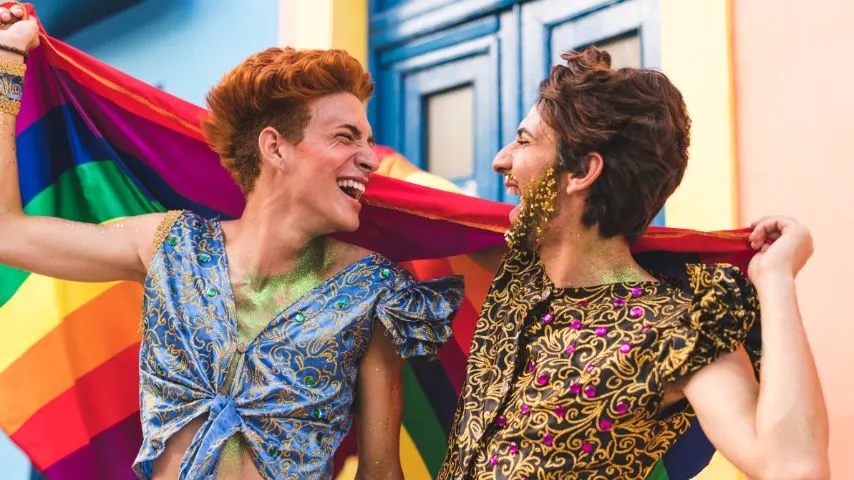 5. Uptown
Uptown Dallas is one of the trendiest neighborhoods in all of the city. It is known for its tree-lined and pedestrian-friendly streets, green parks and spaces, hip and happening cafes and lounges, trendy restaurants, fitness studios, and luxury boutiques.
The "live-work-play" concept of urban living is truly evident here, and people who love this type of modern, fast-paced lifestyle love being in this area where everything you need is within a short walk's distance from each other.
This is a unique, enticing feature in a city where it is almost a must to own a car.
Uptown is composed of five boroughs:
State Thomas – known for Victorian-era homes
The Pearl – luxury high rises and easy access to downtown
Routh South – biggest borough, diverse residents
Victory Park – location of American Airlines Center, Perot Museum of Science and Art, trendy sports bars, and restaurants
West Village – known for shopping, European-style outdoor cafes
McKinney Avenue is the main attraction in this hugely populated neighborhood, filled with tons of food and retail attractions, which can easily be navigated by a free retro trolley.
The McKinney Avenue Trolley has fleets dating back to 1909 and is a cool and fun way to explore the many options along McKinney Avenue.
The trolley is free and takes about an hour to complete a whole route, and it operates hop-on, hop-off style.
Main Attraction: Walkable neighborhood, green spaces, tree-lined streets, trendy restaurants and attractions
Location: Just north of and adjacent to Downtown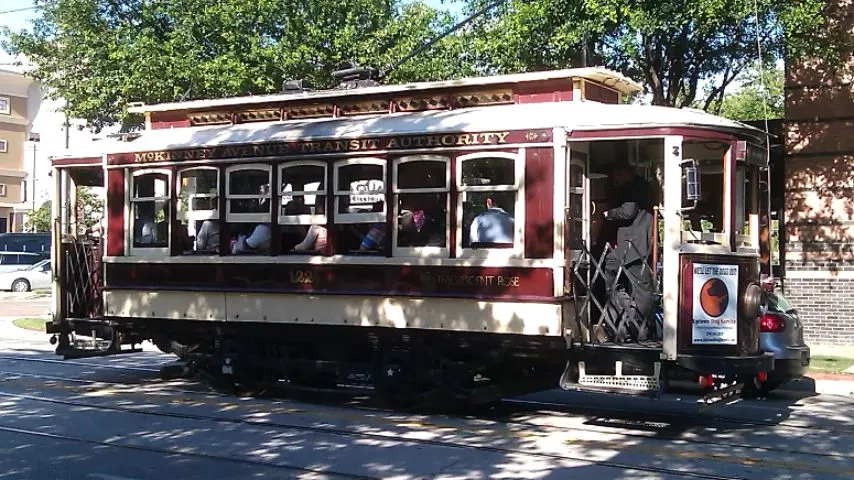 6. Knox-Henderson
Knox-Henderson is one of the best places to go for eating and shopping, because of the diversity of options that it offers.
This area is named after its two main roads that connect over US Highway 75 – Knox Street and Henderson Ave.
It is the most walkable shopping district in the city and offers a variety of options for shoppers from cool designer items and home furnishings to unique and eclectic gift items from local shops that you cannot find elsewhere.
This is also a place frequented by many foodies because there is a lot to be enjoyed in this area, and some of the city's best restaurants can be found here.
Café Madrid, a family-owned restaurant that specializes in authentic Spanish fares like paella and calamari, brings the experience of Madrid cafés to Dallas and they regularly feature live flamenco music.
Gemma serves seasonal New American cuisine and is known for its extensive international wine list. The D Magazine and the Dallas Morning News named it as "Restaurant of the Year."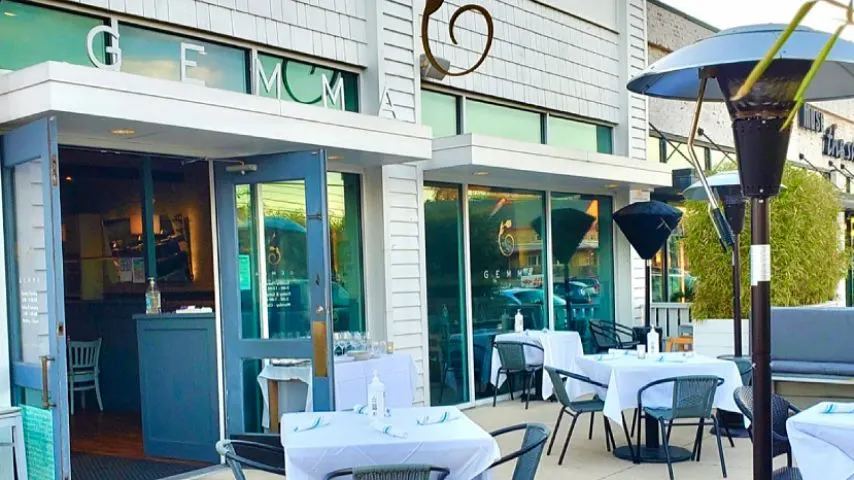 There are over 70 different retail shops and restaurants in Knox-Henderson, and there is something for everybody.
Best of all, it is steps away from the Katy Trail, the former railroad-turned-exercise trail that is very popular with outdoor enthusiasts in this part of town.
Knox-Henderson is a great neighborhood to check out if you want to do some shopping or sip on handcrafted lattes while strolling along its tree-lined streets.
Main Attraction: Over 70 restaurants and shops that cater to different tastes, home of some of the best restaurants in the city, walkable and pedestrian-friendly
Location: North of Uptown, South of Highland Park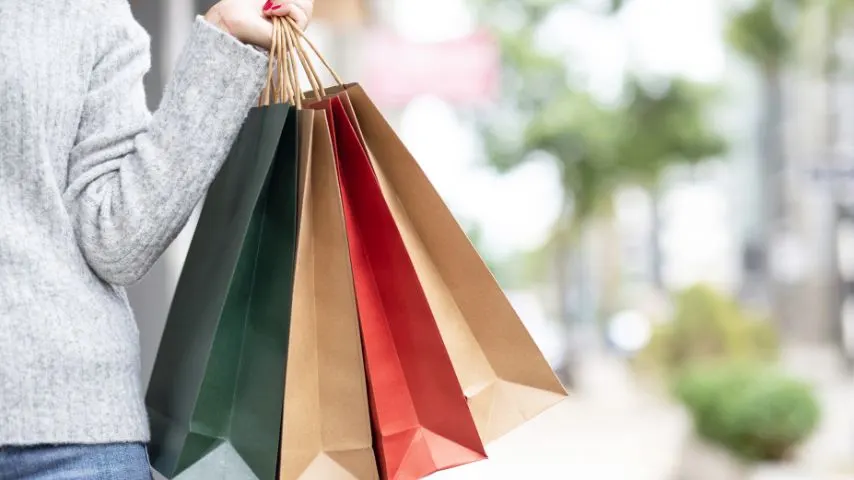 7. Greenville Avenue
Greenville Avenue is known for its unique shops, restaurants, and clubs, and is known for its thriving and bustling nightlife and entertainment scene.
It is divided into two areas by Mockingbird Lane – Upper Greenville and Lower Greenville.
Upper Greenville attracts a more upscale, yuppie crowd because the attractions in this area are more expensive. Lower Greenville, on the other hand, attracts a more bohemian crowd, with its lively bars.
Greenville Avenue is also host to the annual St. Patrick's Day Parade, so if you are Irish or like to pretend that you are one once a year, this is a cool thing to check out.
Places like the Truck Yard, a former junkyard turned outdoor beer garden, with food trucks, trailers, treehouses, live music, and great cheesesteaks, as well as The Libertine Bar with its extensive list of cocktails, make Greenville Avenue a very popular and trendy place.
What's more, gluten-free, organic, local, and grass-fed meat can be found in abundance in this hip area, so people who are into this type of lifestyle can easily feel at home here.
Main Attraction: Nightlife, bars and restaurants, annual St Patrick's Day Parade, hipster and bohemian vibe
Location: East Dallas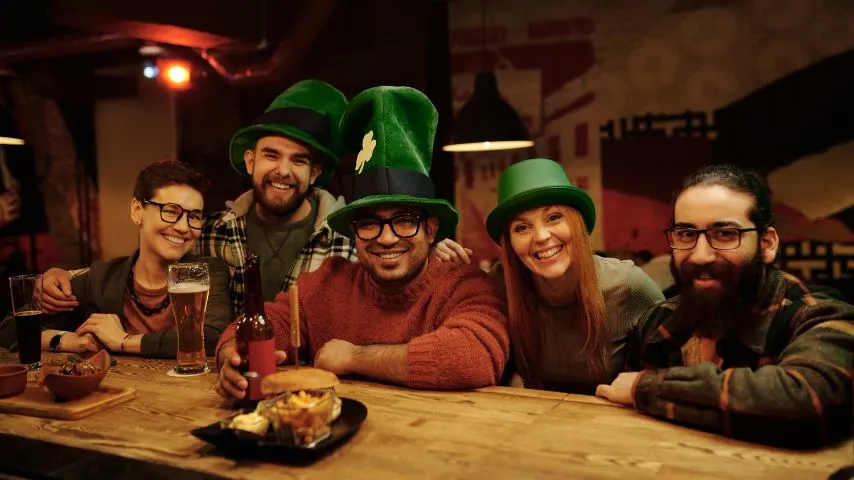 8. M Streets and Greenland Hills
Greenland Hills is known for its charming Tudor-style English cottages, with oak trees and pecan trees lining its quiet streets.
Looking at the whole vibe of the area, it's easy to think that it is some nice suburban town away from the city, but it is actually located quite close to Lower Greenville and Knox-Henderson.
Developed in the 1920s, it is one of Dallas' older neighborhoods. The architecture and style of the area paint a picture of what turn-of-the-century Dallas looked like, and a conservation district is in place in order to protect its historical charm.
The neighborhood is also called the M Streets because many of its street names begin with the letter M. (Morningside, McCommas, Monticello, Merrimac, and Mercedes).
This is a trendy neighborhood popular with professionals (Read: 12 Best Places To Live In Dallas For Young Professionals) and families who want space for their kids and pets but still want the convenience of living in the middle of the city.
It is a highly walkable neighborhood that is kid-friendly and pet-friendly, but is close enough to places like Lower Greenville and Knox-Henderson, and the Katy Trail, that you get the best of both suburban living and city living in one charming area.
Main Attraction: Historical, charming homes, quiet and kid-friendly yet still close enough to trendy places
Location: East Dallas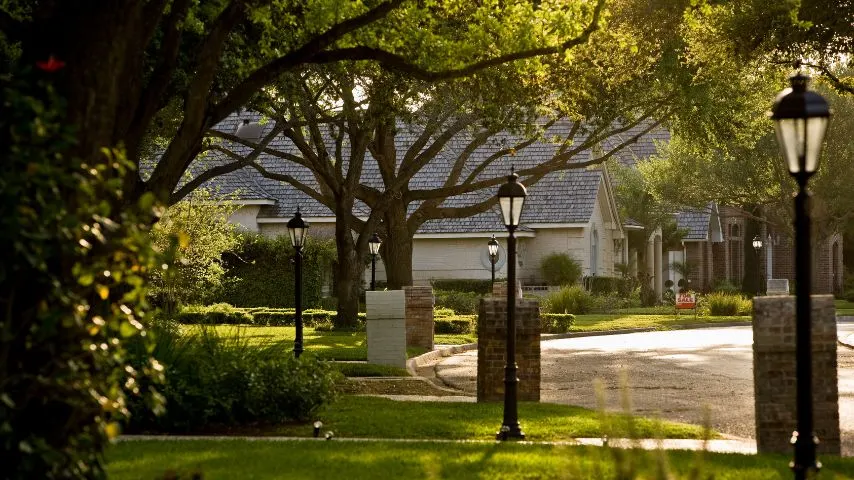 9. Arts District
The Dallas Arts District is the cultural hub of downtown Dallas and is considered the largest urban arts district in the entire U.S.
Spanning 118 acres, this area covers over 20 blocks of world-class venues, buildings, and art that draws both locals and tourists alike to a unique urban art experience.
It has food, museums, theater, performances, and architecture, and many of its buildings were designed by Pritzker award-winning architects. In fact, the Arts District has the most of them than any other location in the world.
You'll also find in the Arts District the Meyerson Symphony Center, considered one as one of the best orchestra halls globally.
It is also home to three top-tier, world-class museums: The Nasher Sculpture Center, The Dallas Museum of Art, and the Crow Collection of Asian Art.
The Klyde Warren Park is a 5.2-acre urban park that connects the Downtown and Uptown neighborhoods of Dallas and is a place that holds outdoor activities and performances regularly.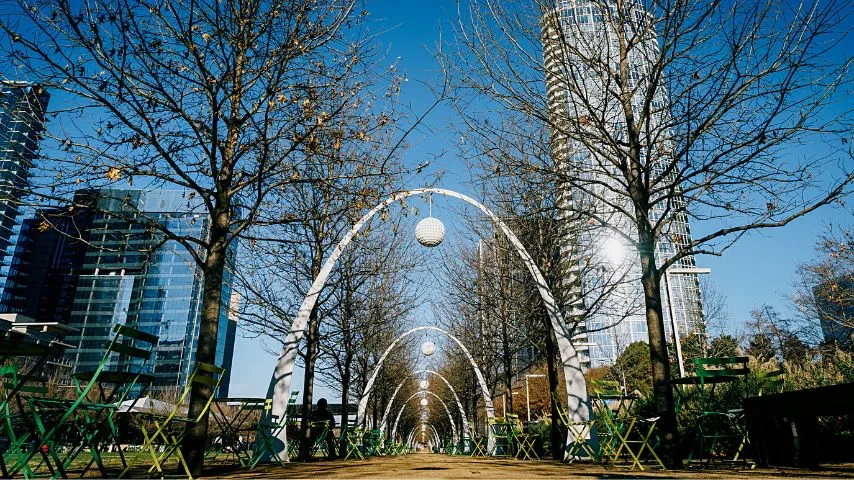 The Arts District is one of the trendiest places to visit in Dallas, attracting both locals and tourists alike, because it is home to many of the city's main attractions.
Main Attraction: World-class museums and orchestra halls, award-winning architecture
Location: Downtown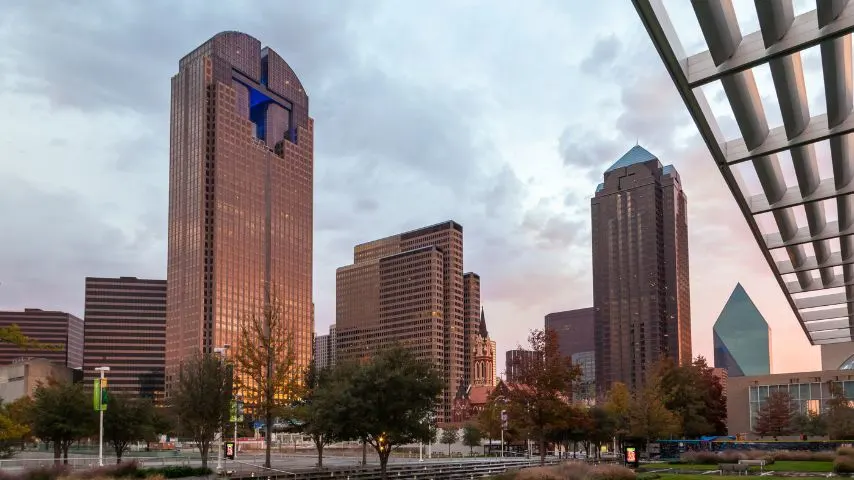 10. Trinity Groves
Trinity Groves is 15-acre food and entertainment district in West Dallas that first opened in 2012.
It features unique and eclectic food dining concepts that are popular with foodies, making it a trendy neighborhood to visit for those who love to eat and explore.
Most of the restaurants in this buzzing dining district were part of the complex' incubator program, which helps food business owners test their concepts and ideas for their startups.
The program has since been discontinued, but it remains to be an area where interesting and unique dining concepts pop up.
Beto & Son is a father-son restaurant that serves reinvented Mexican cuisine, Kate Weisler Chocolates serves artisanal hand-painted chocolates, and Babb Bros & BBQs serves Texas BBQ, and features live blues music every weekend.
With housing developments around the area in the works, Trinity Groves is also becoming one of the more popular places to live.
With amazing views of the Dallas downtown skyline, amazing views, and affordable housing prices, this neighborhood will only become more popular.
Main Attraction: Unique food and dining, views of the downtown skyline
Location: West Dallas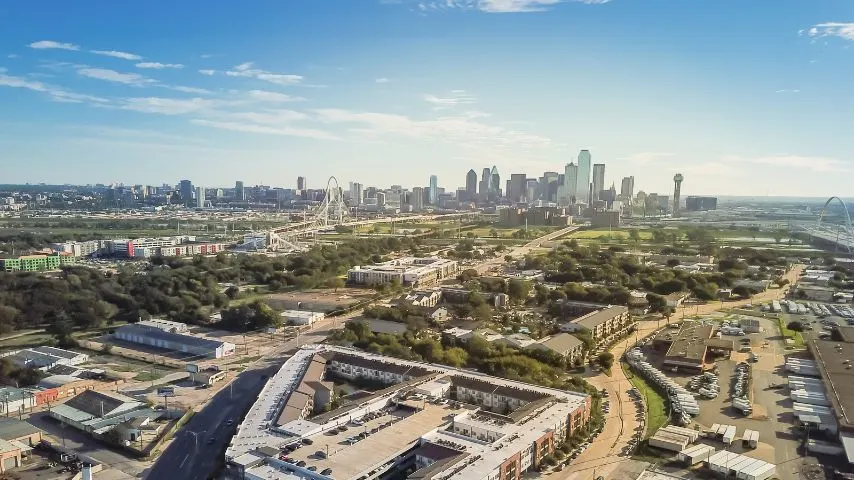 11. Highland Park
Highland Park is located a few miles north of Downtown Dallas and is located south of University Park.
It is an upscale suburb with tree-lined streets that are known to be among the most beautiful—and safest—in all of Dallas.
The homes here are spacious and luxurious, and of course expensive, but the community is warm and welcoming.
Because of its reputation for having some of the best schools in the state, the community is very child and family-centered, and along with other neighborhoods surrounding it like University Park, many activities and programs here are geared towards their growth and development.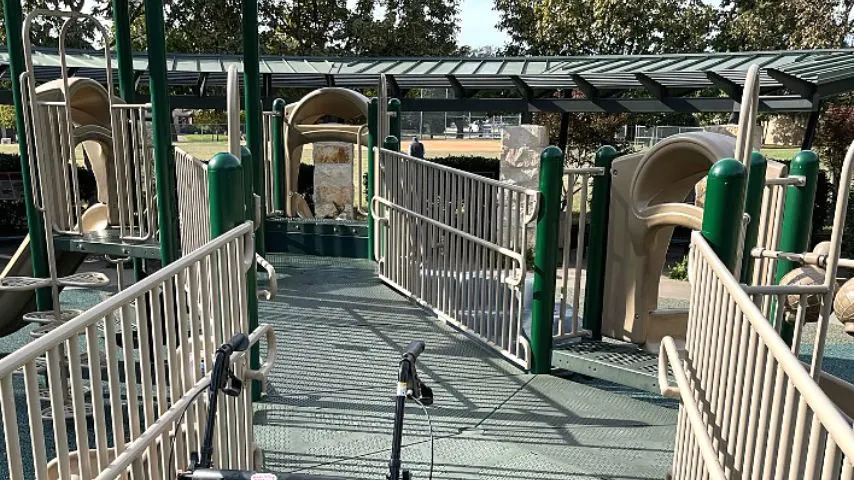 This makes Highland Park one of the best places to live for people who have families. (Read: 10 Best Areas to Live in Dallas For Families).
Highland Park is home to plenty of shopping and dining options, including the iconic steakhouse Al Biernat's, which is a staple in the area. Highland Park is also home to Highland Park Village, the country's oldest outdoor mall.
Besides shopping and dining, Highland Park also boasts a lot of beautiful parks with fountains and ponds, and lots of manicured lawns and outdoor spaces.
Its easy access to the attractions of Uptown makes this neighborhood one of the trendiest places to live in.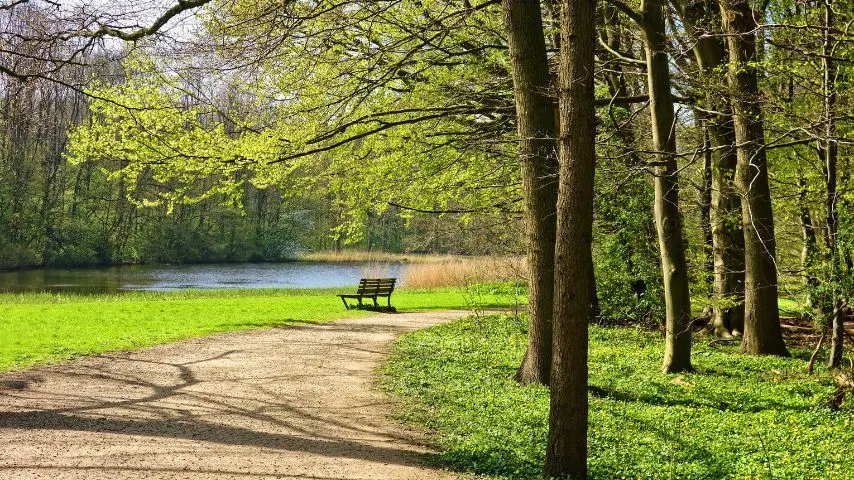 Conclusion to Trendy Dallas Neighborhoods
Some of the trendies Dallas neighborhoods include Deep Ellum, Bishop Arts District, the Design District, Oak Lawn, Uptown, Knox-Henderson, Greenville Avenue, M Streets, and Greenland Hills, the Arts District, Trinity Groves, and Highland Park.