When buying a home, you are not just buying the actual, physical house, but also the lifestyle, culture, and overall feel of the neighborhood you are moving into.
This is why it is important to check a few neighborhoods before moving in, to make sure that you find the right fit for your needs and your specific lifestyle.
In this article, I'll list the 11 Best Neighborhoods in Dallas to buy a house in, taking into consideration factors like safety, affordability, amenities, and activities found in the area.
11 Best Neighborhoods in Dallas to Buy A House
Bluffview
Lakewood
Preston Hollow
Lake Highlands
University Park
Farmer's Market District
Oak Lawn
McKinney
Frisco
Allen
Coppell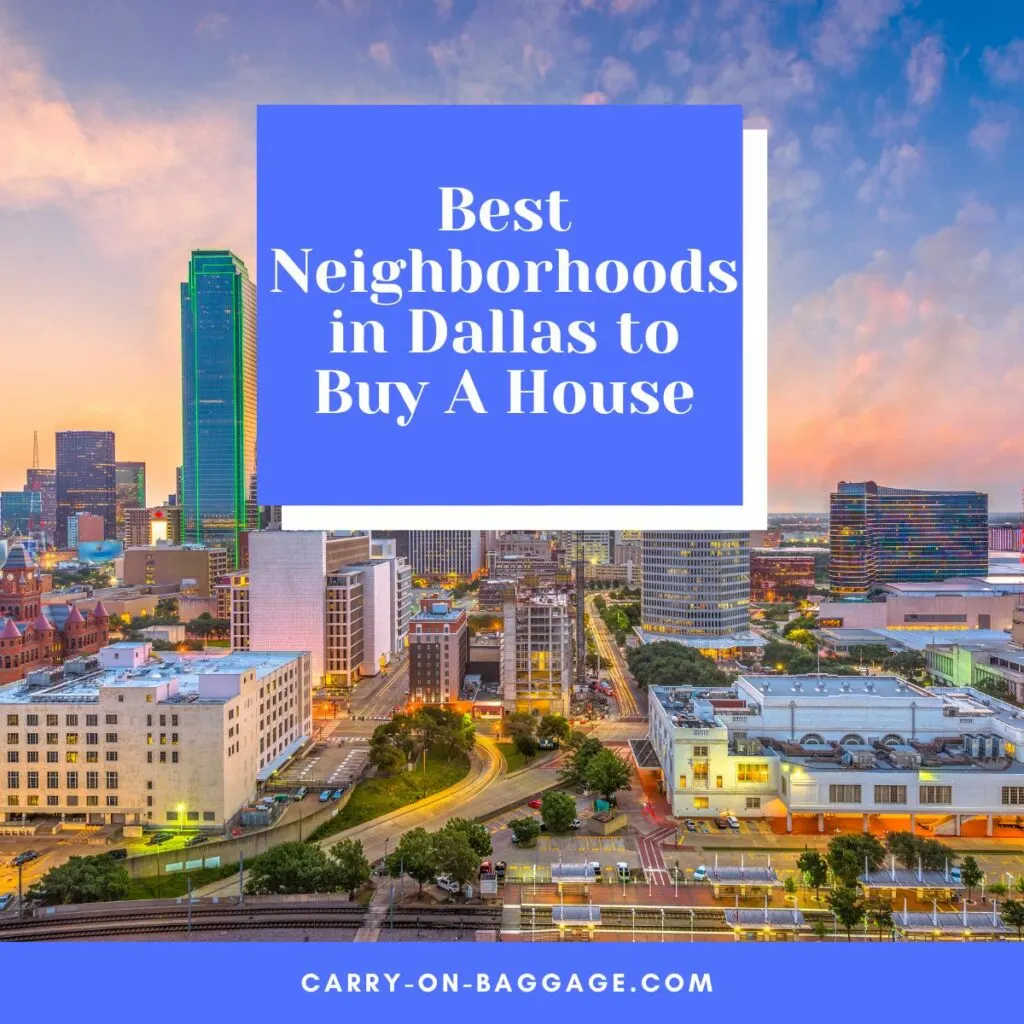 Best Neighborhoods in Dallas to Buy A House
1. Bluffview
Bluffview is an upscale neighborhood home to some of the most desirable Dallas properties. The neighborhood sits on a bluff – a rounded cliff — above Bachman Creek. It is known most for its topography and hilly, winding streets.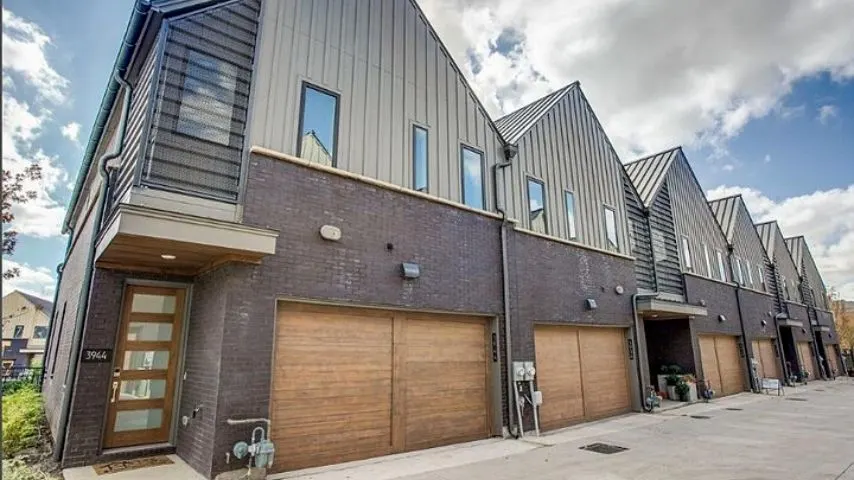 It is a beautiful, quiet neighborhood with a mix of modern homes and older architecture. The natural beauty and setting of the neighborhood, with its creeks, ravines, and hilltops, are popular with contemporary architects who love incorporating these elements into the homes they design.
Bluffview used to be a dairy farm but was developed into a neighborhood in the 1920s before being annexed by Dallas in the 1940s.
This neighborhood is popular with professionals and families who want to be in a quiet area but still want to be close enough to the hustle and bustle of the city. (Read: 12 Best Places To Live In Dallas For Young Professionals).
It is located in North Dallas, just 8 miles from Downtown. It is also located only 3 miles from Love Field airport, so if you love to travel or need to go in and out of the city for work, this is a great, convenient neighborhood.
The homes are more expensive, but many believe that the beauty of the neighborhood and the proximity to the city center and the airport make it worth the investment.
Bluffview is also a safe neighborhood, ranked by Area Vibes as one of the safest in Dallas.
Median Home Value: $841,552
Population: 15,001
Median Age: 39.9
Crime Rate: 3,272 per 100k people
Distance to Downtown: 8.5 miles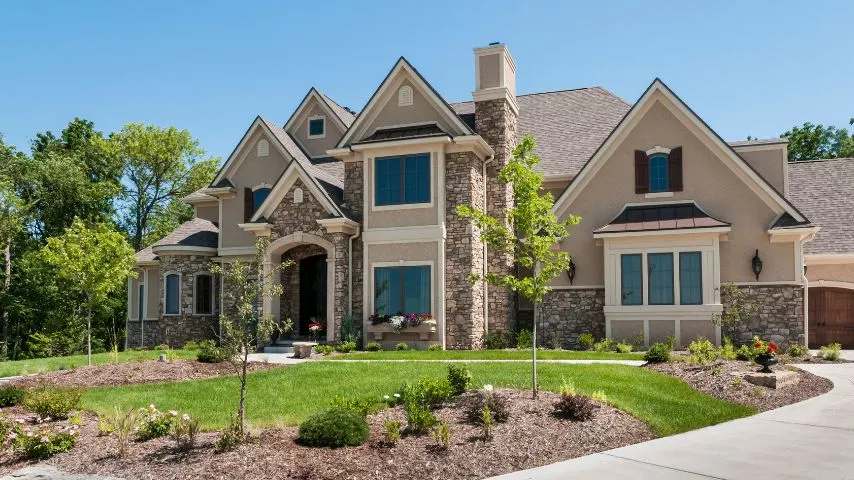 2. Lakewood
Lakewood is located in East Dallas, 7 miles from Downtown Dallas. It is located to the west of White Rock Lake and is known for its charming English Tudor and Colonial Revival-style homes.
People who love history and architecture will find this neighborhood attractive and charming.
In this neighborhood, it is all about the outdoors. Its proximity to White Rock Lake offers many opportunities for fishing, kayaking, and sailing, and its wooded hills and parks are perfect for hiking, running, walking, and even family picnics.
Lakewood is also known for its good schools, some of the best and highest performing in the state. The community here is supportive and fiercely committed to the education of their children.
This beautiful neighborhood so close to nature, with beautiful architecture and close proximity to the amenities of the city makes it one of the most desirable neighborhoods to live in.
Median Home Value: $736,936
Population: 14,954
Median Age: 37.1
Crime Rate: 193.6 per 100k people for Violent Crime, 1,179.2 per 100k people for Theft
Distance from Downtown: 7 miles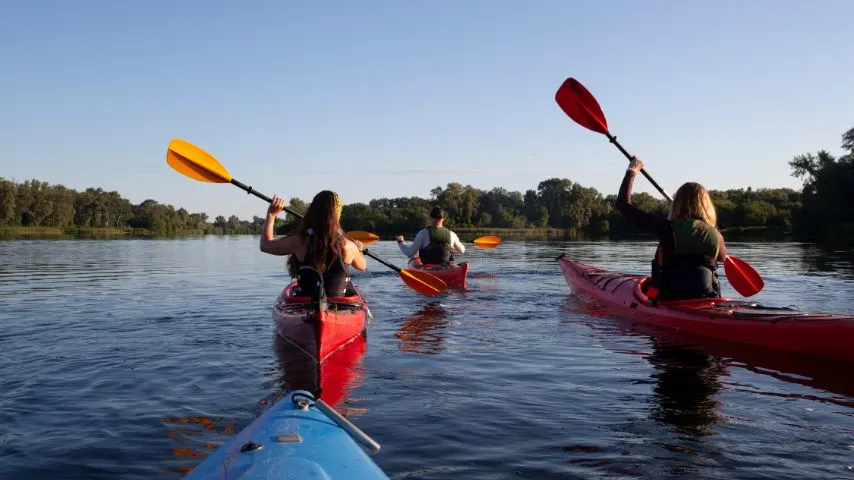 3. Preston Hollow
Preston Hollow is a prestigious neighborhood located about 7.5 miles north of the Dallas city center. It is often called the "Golden Corridor" because it is home to some of Dallas' wealthiest residents.
It is known as a family-friendly neighborhood with safe, quiet, oak-tree-lined streets, and luxurious homes with big front lawns and backyards perfect for those with children and large families. While expensive and lavish estates can be found here, smaller, more modest homes can also be found in the area.
As it is an older neighborhood, there is a wide range of home styles and architecture, adding to its appeal.
There are a lot of trees and greenery in Preston Hollow and an abundance of parks with playgrounds, some with softball fields and tennis courts. During the warm days of summer, access to public and private pools is also available.
Preston Hollow is also known for the high-quality education in its private and public schools. The best private school in Texas, St. Marks, is located here.
Its location is also favorable for access to downtown, as well as to cities like Plano.
Residents of Preston Hollow value the wholesome, family-friendly appeal of their neighborhood as well as the privacy and prestige that comes with living here. Its proximity to places like The Plaza at Preston Center, Preston Royal, and the Northpark Center also makes it a wonderful shopping and eating haven.
Among its famous residents include Mark Cuban, owner of the Dallas Mavericks, former U.S. President George W. Bush, golfer Lee Trevino and NBA star Dirk Nowitzki.
Median Home Value: $1,030,556
Population: 83,392
Median Age: 38.3
Crime Rate: 5,082 per 100k people
Distance from Downtown Dallas: 8 miles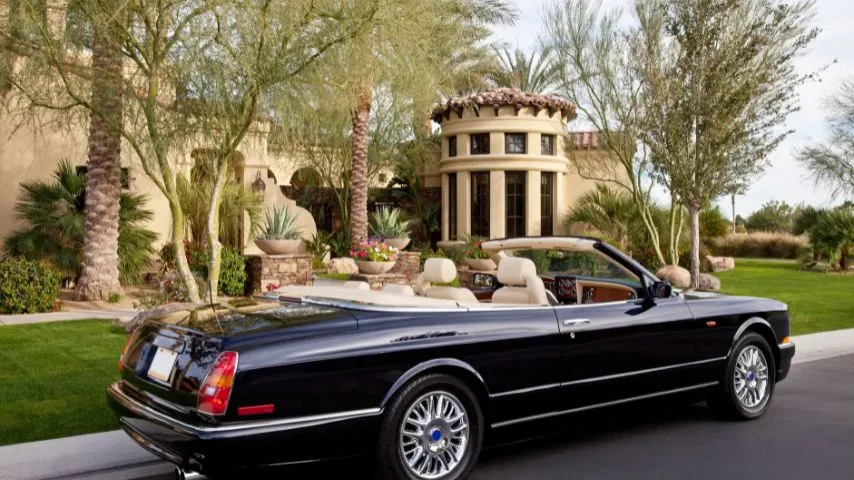 4. Lake Highlands
Lake Highlands is located in Northeast Dallas, about 11 miles north of the city center. It is a very popular neighborhood for young families and couples and is the perfect compromise for those wanting to be close to the city but still have that small-town, suburban charm.
The neighborhood was named as such because it is close to White Rock Lake, and because of the hills and valleys in its topography, unlike Dallas, which is primarily flat.
The neighborhood is family-centered and school-centric, and its excellent public and private schools are a big draw for those wanting to invest early in their children's education.
Beautiful wooded areas, parks, biking trails, and lovely oak and pecan trees and rolling hills make this area extremely attractive for those who love to be close to nature and the outdoors. Additionally, the Dallas Arboretum and Botanical Garden, with its beautiful gardens and exhibitions, is also located here.
The homes in this area are lovely and relatively affordable, with most of them being single-story ranch-style homes, perfect for first-time buyers and those looking to invest early in their future.
Aside from that, Lake Highlands is also close to important highways and DART stations that make it easy to get to other parts of the city.
Affordable, beautiful, and close to the city, this neighborhood is one of the best places in Dallas to invest in a home.
Median Home Value: $370,581
Population: 55,362
Median Age: 34.6
Crime Rate: 4,884 per 100k people (estimate)
Distance from Downtown: 11 miles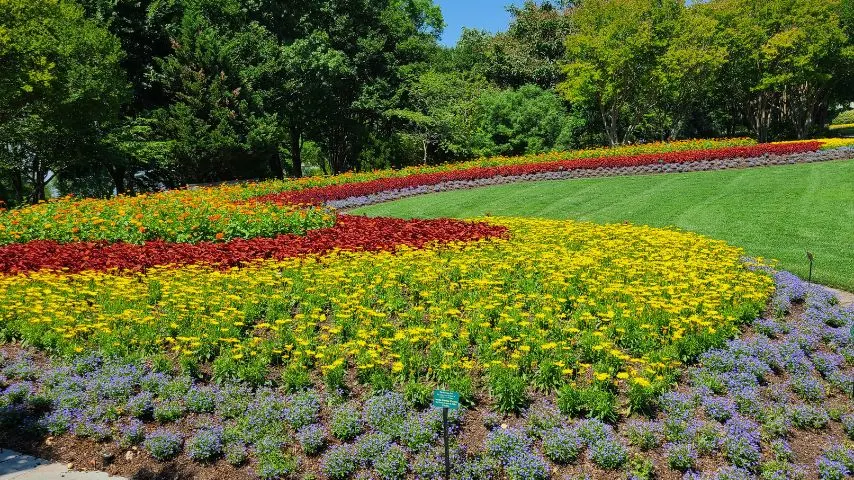 5. University Park
University Park, along with Highland Park, is known as the Park Cities. These areas are independent cities with their municipal operations, fire, and police force and are located 7 miles north of Dallas Downtown.
The neighborhood is named as such because its beginnings are tied to the famous Southern Methodist University, which is located here.
In the early 1900s, University Park was just a small cluster of homes supported by the then-just-established university. It's now one of the wealthiest Texan areas from being a small middle-class community.
With its lovely homes, quiet streets, and manicured lawns, it is one of the most desired neighborhoods in all of Dallas. It is a safe area that is very school-centered and family-centered, and despite the higher price tag of the houses here, many residents believe that the extra investment is worth it to be able to live in a wonderful, safe neighborhood.
Southern Methodist University is one of the best universities in the country and is known for its diverse student population hailing from all 50 states and over 80 other countries. Aside from SMU, the city's public and private schools are also some of the best in Texas, owing to the importance that the city places on education.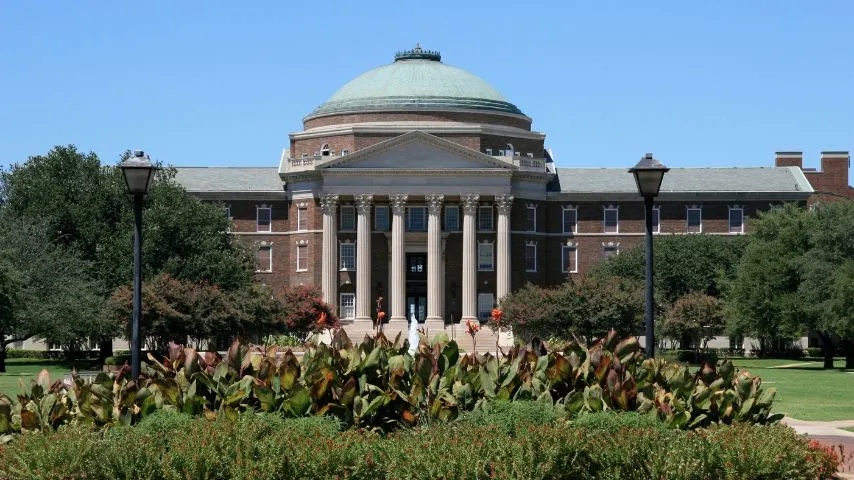 Among the main attractions in University Park are the George W. Bush Presidential Library and Museum, which documents George W. Bush's presidency, and the Meadows Museum, a world-renowned museum housing the biggest collection of Spanish art outside of Spain, with works from masters like El Greco, Goya, Miro, Murillo, and Picasso.
Highland Park Village in the nearby neighborhood of Highland Park, is the first outdoor shopping mall in the country and was declared a National Historic Landmark.
University Park is great for families and for those who want access to fine food and shopping, parks and recreational areas, and live in a quiet area while still being near downtown. It's considered one of the best places where families can live. (Read also: 10 Best Areas to Live in Dallas For Families).
Median Home Value: $1,351,400
Population: 24,346
Median Age: 32.8
Crime Rate: 962 per 100k people
Distance from Downtown: 7 miles
6. Farmers Market District
The Farmers Market District, as can be seen from its name, is anchored by the Dallas Farmers' Market. The Dallas Farmers Market has been around since 1941 and has, over the decades, grown with the city of Dallas into a large public market that is the center of sustainable, locally-sourced produce in the city.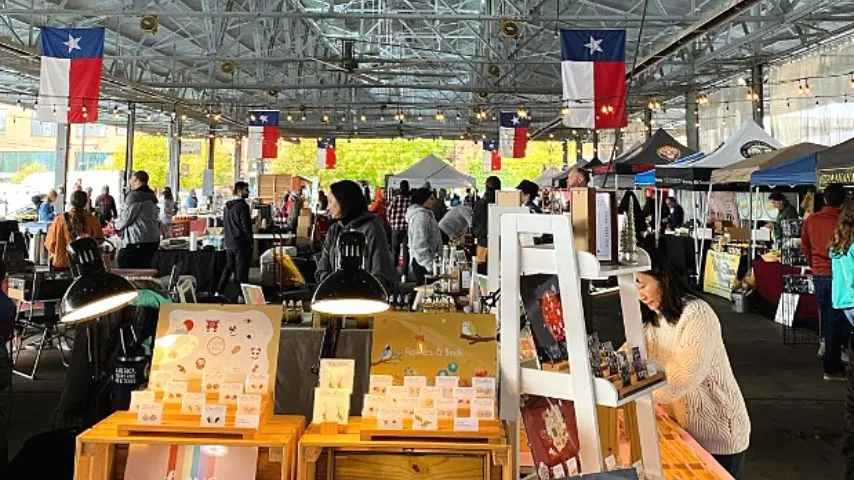 The Shed is an open-air pavilion where you can buy products from vendors that have grown, raised, or made the products themselves. Seasonal produce, free-range meats and eggs, artisan products like cheese, bread, and honey, handicrafts, and other arts and crafts can be found here.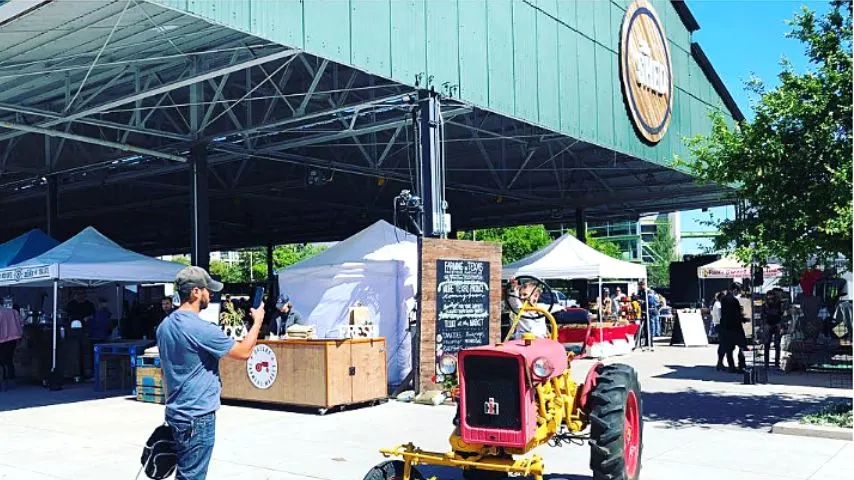 The Market is a food hall where you can enjoy artisan food and local specialties with various food options. It is also a place to enjoy coffee, people-watch, and take in the skyline views.
Aside from the market, the area also holds various events and live performances throughout the year. Another great advantage is that this place is close to everything, primarily if you work downtown.
Most homes here are apartments and condos, so it is great for singles and smaller families. If the live-work-play lifestyle is attractive to you, this is a great place to consider.
Median Home Value: $758,087
Population: 1,688
Median age: 31.3
Crime Rate: 1,716 per 100k residents (estimate)
Distance from Downtown: Located in Downtown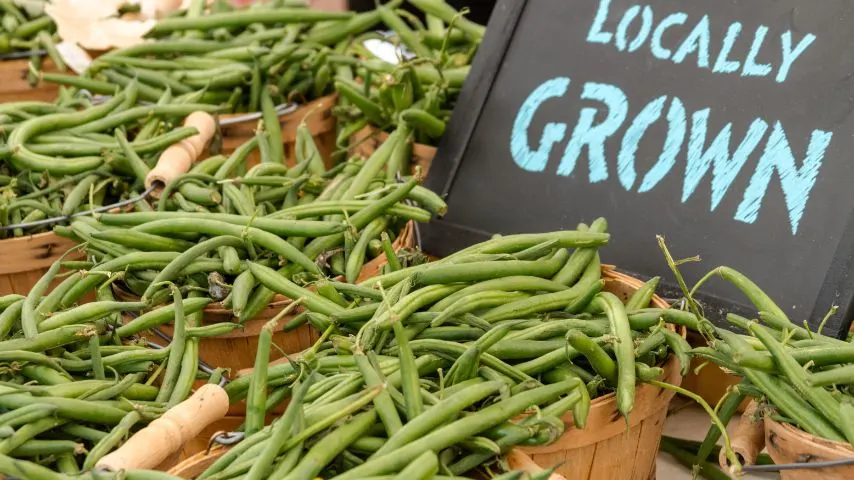 7. Oak Lawn
Located 2.5 miles north of Downtown Dallas, the Oak Lawn neighborhood is a diverse, vibrant, and trendy neighborhood filled with many restaurants, bars, nightclubs, and shopping, and is always brimming with community events.
It is a more affluent area known to be the home of the Dallas LGBTQ community. It is a walkable, pet-friendly area with lots of parks and green spaces and has easy access to the Katy Trail, a recreational park and jogging path situated on an old railroad line.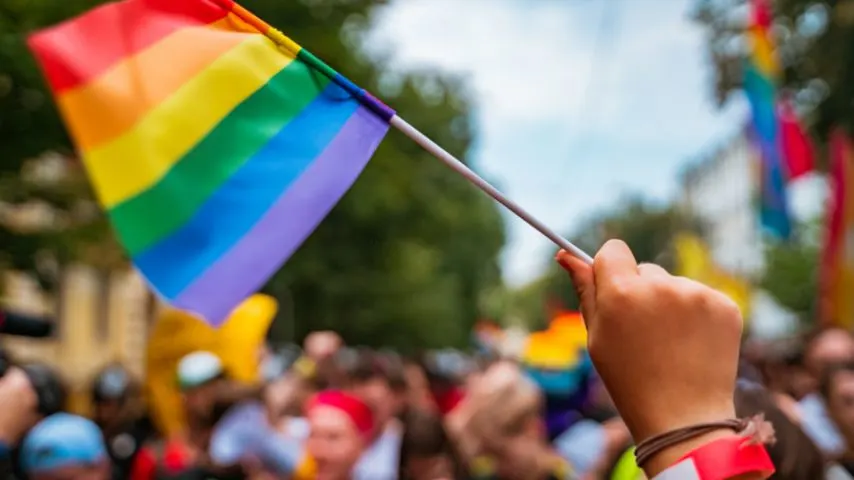 Oak Lawn Park is a 14-acre park with shaded areas, walking trails, drinking fountains, and areas where you can hang out with your pets. Various events are held throughout the year here, including the famous "Pooch Parade", a costume contest for dogs.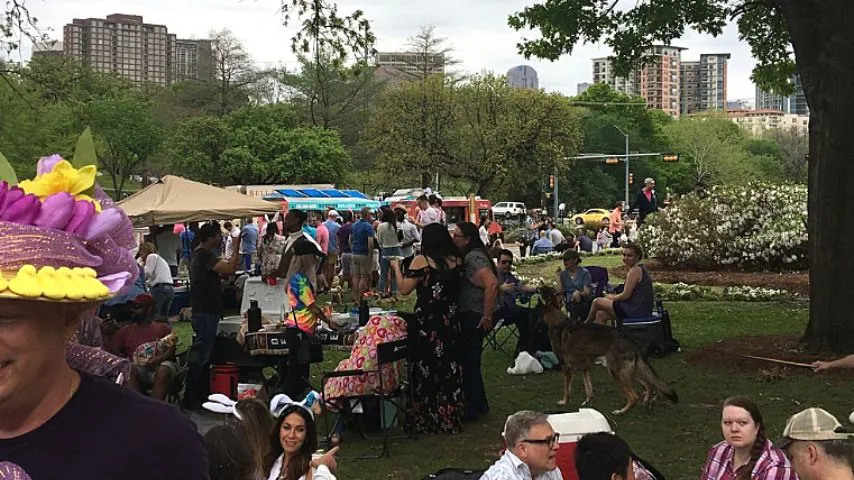 Cedar Springs Road is the center of the city's vibrant LGBTQ nightlife scene, featuring many exciting bars and clubs, some of which have been around for many years.
The homes available in Oak Lawn are as diverse as its residents; from townhouses and condominiums to luxury apartments to single-family homes, Oak Lawn provides a lot of options.
Median Home Value: $334,446
Population: 50,766
Median age: 36.9
Crime Rate: 5,976 per 100k people (estimate)
Distance from Downtown: 2.5 miles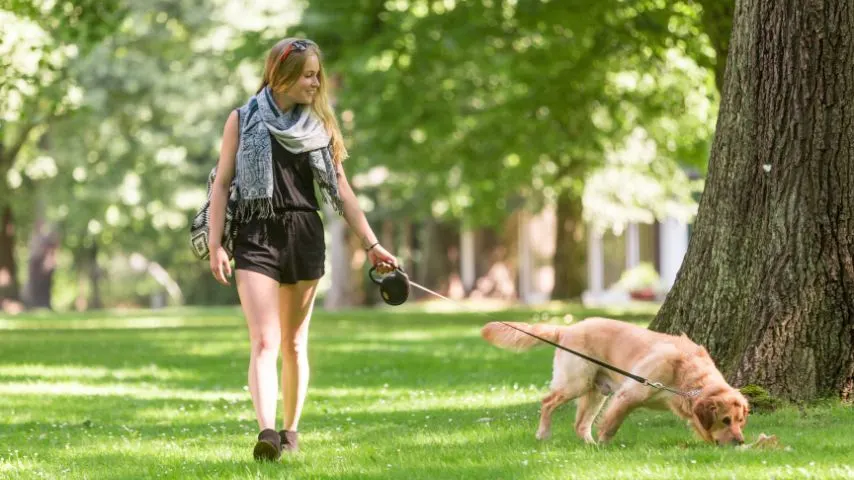 8. McKinney
Located 32 miles north of Downtown Dallas, McKinney is considered one of the best places to live in the USA.
It has recently made it to Livability's list of Best Places to Live in The US, a list that ranks the livability of small to mid-size cities. McKinney came in at number 18, the highest of any city in the DFW area. According to Livability, McKinney is a place where you can enjoy "a quaint hometown feel and big-city amenities".
McKinney is a city that offers you a unique glimpse of old Texas and new Texas. Historic Downtown McKinney is one of the oldest and most well-preserved in the state, with some buildings as old as 165 years old.
Art galleries, furniture stores, antiques, and over 100 other unique shops and restaurants, including restaurants that source from local farmers, can be found in its charming, tree-lined streets.
McKinney is also known for its many vineyards and breweries, and numerous places offer opportunities to sample local and regional wines and beers.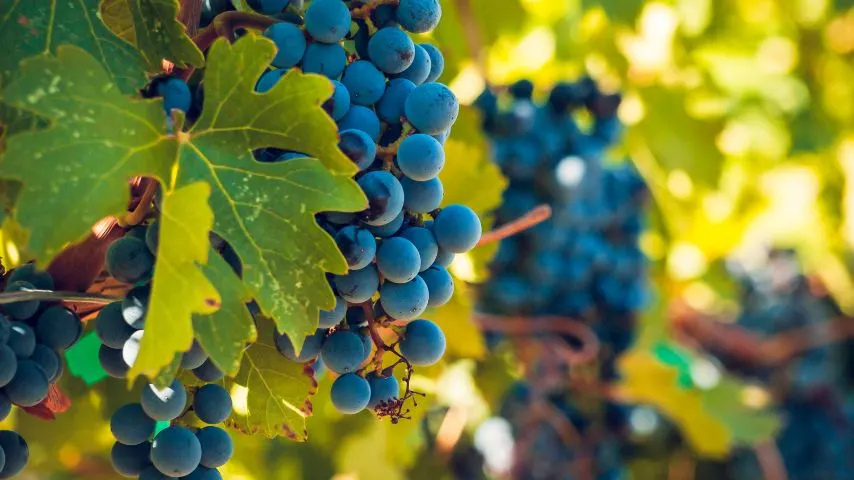 The Heard Natural Science Museum and Wildlife Sanctuary is one of McKinney's main attractions. In the 289-acre area, there are over 5 miles of walking and hiking trails, 50 acres of wetlands, 2 acres of native plants, live animals, fossil exhibits and other indoor and outdoor exhibits, a butterfly house, and regular events and activities such as bird walks and tree walks.
Adriatica Village is a replica of the Croatian fishing village of Supetar, set upon a private lake within the Stonebridge Ranch community development. It has shops and restaurants and a charming European ambiance.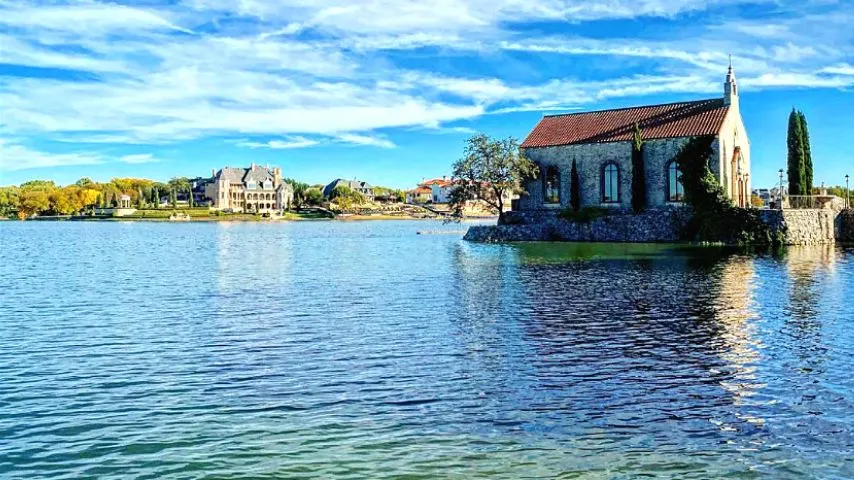 Most of the homes in McKinney are single-family homes and are relatively newer, built in the last few decades.
Median Home Value: $327,800
Population: 156,821
Median Age: 34.6
Crime Rate: 1,070 per 100k people
Distance from Downtown: 32 miles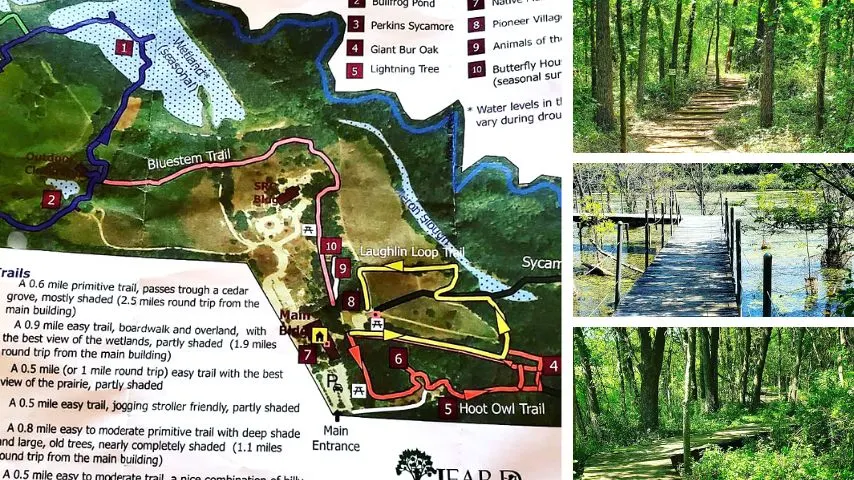 9. Frisco
In 2018, Frisco was named by Money Magazine as the number 1 Best Place to Live in America, and personal finance website Smart Asset named it the number one Safest City in America. A study by Wallethub also named Frisco the best place to buy a house in the entire country, factoring in affordability and the growing economy of the city.
If you follow sports, you might know that one of Frisco's nicknames is "Sports City USA", as it is home to several sports teams like the Dallas Cowboys (NFL), the Dallas Stars (NHL), FC Dallas (MLS), Texas Legends (NBA G League) and the Frisco Roughriders (MiLB).
The Dallas Cowboy's state-of-the-art training center, known as The Star is located here, which has become a premier shopping and dining destination for both sports and non-sports fans alike. The recently completed headquarters of the PGA of America is also located here.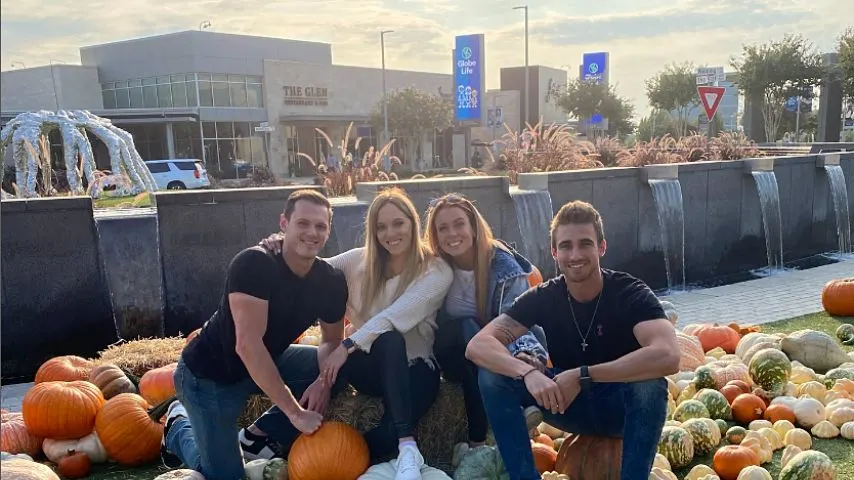 There is the National Videogame Museum, which details the history of the videogame industry; the Museum of the American Railroad, which features lots of different kinds of trains throughout history; and The Texas Sculpture Garden, featuring over 40 unique sculptures by Texas artists.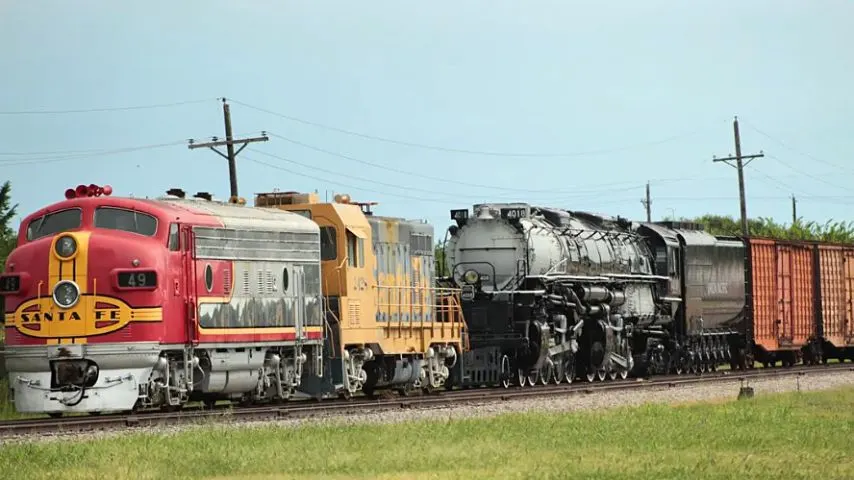 There are also lots of parks and outdoor activities in Frisco. The schools are excellent, and its growing economy means plenty of job opportunities.
If you love sports, art, and the outdoors and want to live in a vibrant city not too far from the Dallas city center, Frisco is a great choice.
Median Home Value: $420,700
Population: 145,646
Median Age: 36.2
Crime Rate: 1,058 per 100k people
Distance from Downtown: 27 miles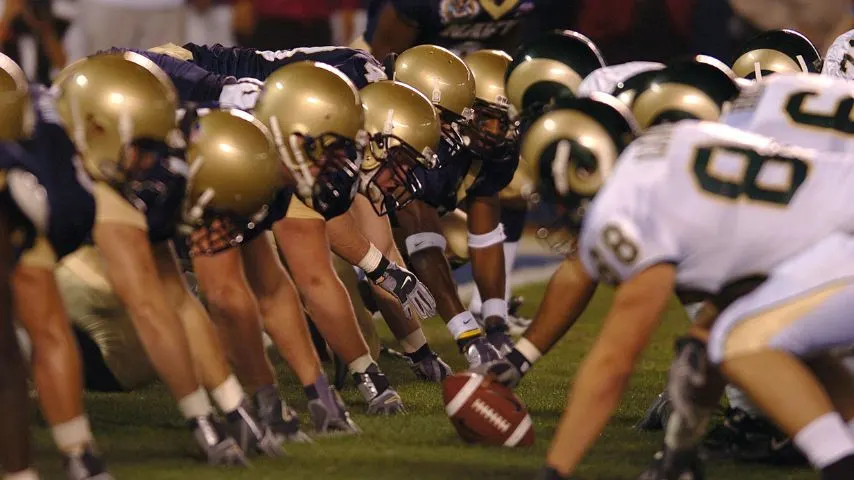 10. Allen
Allen is a northern suburb of Dallas located 25 miles from the Dallas City Center. It is known as an area with fantastic shopping, dining, arts and culture, and of course, sports.
Its most recognizable landmark is the Old Stone Dam, built in 1874 by the Houston and Texas Central Railroad to power steam locomotives passing through the area. The construction of the railroad facilitated the rapid growth of the city. The city was named after Ebenezer Allen, a promotor of the railroad.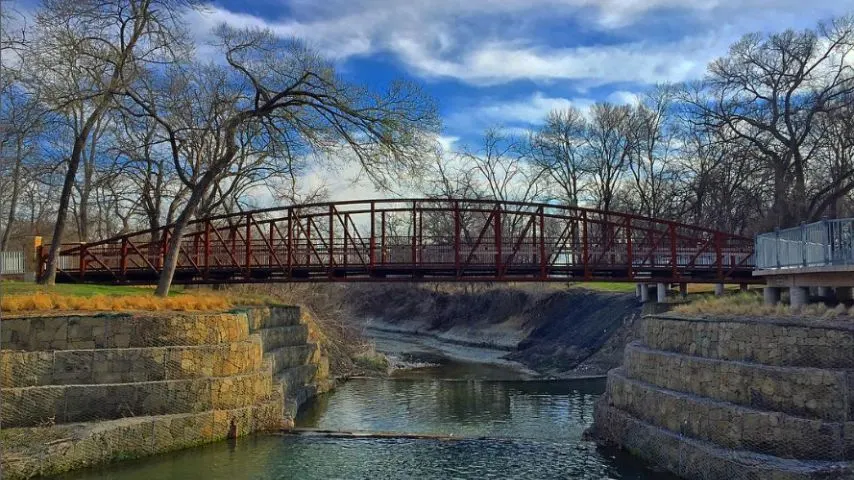 Today, Allen is a world-class city considered one of the USA's best places to live in.
It is a safe, family-friendly city with a wealth of things to do and attractions.
The Credit Union of Texas Event Center is a multi-purpose center that is home to the Allen Americans Hockey team (ECHL) and the Dallas Sidekicks Indoor Soccer team (Major Arena Soccer League), and also hosts other types of events.
The Allen Arts Alliance is a nonprofit organization that promotes and fosters a love for arts and culture throughout the city through various classes, events, and workshops.
Shopping is also huge in Allen, with the Allen Premium Outlets and other shopping areas that are favorite destinations of shoppers in the city.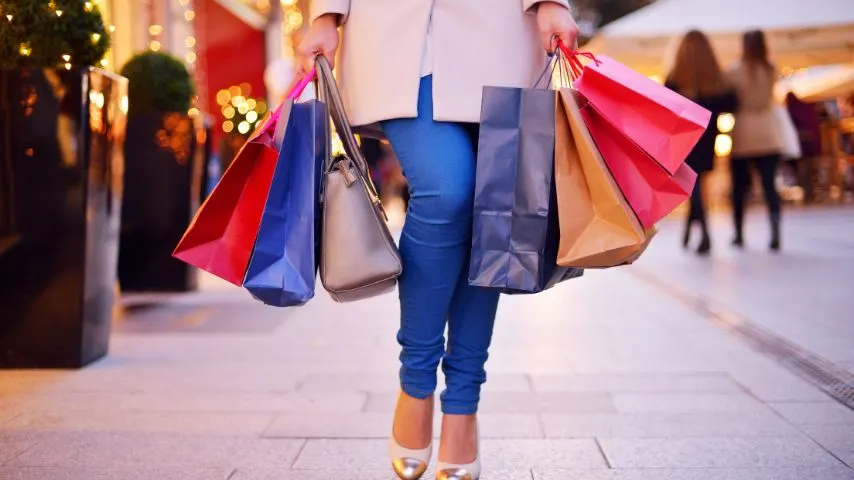 Celebration Park is a family-friendly park with playgrounds, a splash park, hiking and biking trails, and areas to play sports.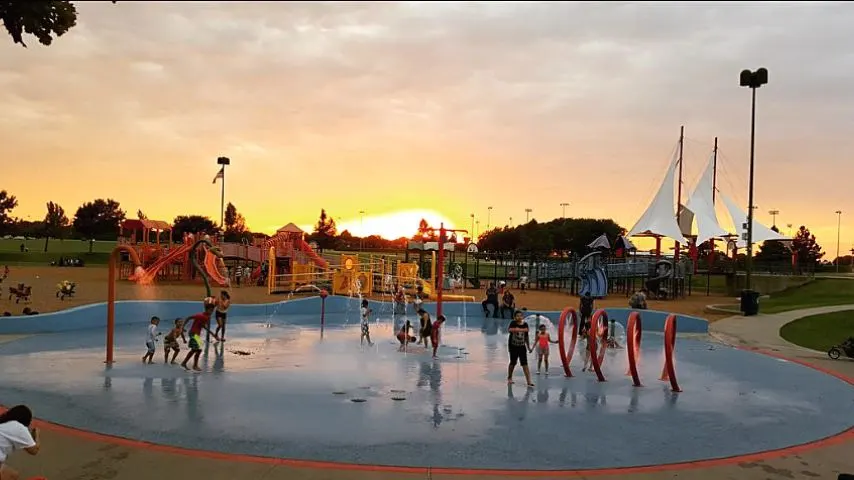 Hydrous Wake Park is one of the few places in the USA where cable wakeboarding is doable.
With a variety of things to do, a more affordable cost of living, and more affordable homes, Allen is one of the best Dallas suburbs to live in. (Read also: 11 Best Areas Around Dallas to Live (Suburbs) 2022). You will still be close enough to the city center of Dallas but will also enjoy the unique attractions that Allen has to offer.
Median Home Value: $323,500
Population: 94,710
Median Age: 35.6
Crime Rate: 1,017 per 100k people
Distance from Downtown: 25 miles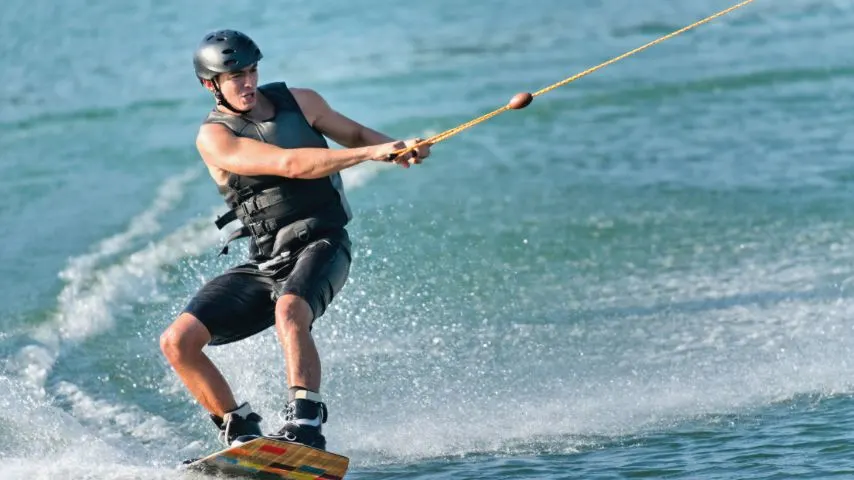 11. Coppell
Coppell is a city in Northwest Dallas, located 20 miles from the Dallas city center. It is a city of around 40,000 people with a quaint, small-town feel.
The main attraction to this community is its location. Located in an area with easy access to the Dallas Fort Worth Airport, the Las Colinas, and North Dallas business centers, it is a great, convenient city to be based in. It is also close enough to downtown Dallas for a night out on the town.
Known for its top-notch schools, considered some of the best in Texas, and its family-friendly environment, Coppell is a great place to invest in buying a home.
Old Town Coppell is a quaint, community-centered area that is the site of the Coppell Farmers Market, one of the many community activities the town holds for its residents, allowing them access to fresh, seasonal food. Old Town also has lots of cute boutiques and restaurants and lovely pastel-colored homes that add to the appeal of the area.
Coppell Nature Park is a 66-acre wildlife conservation area home to diverse plant and animal life, ponds and streams, lots of trails, and areas for picnics that the whole family can enjoy.
There are other parks as well that have playgrounds and sporting fields to keep your kids active. The many ponds and lakes in the area offer opportunities for lots of swimming as well.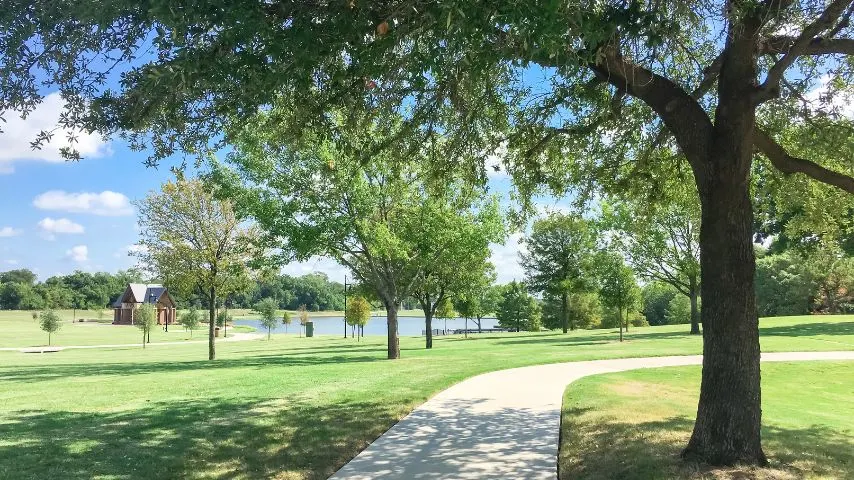 There are many places you can visit when you are based in Coppell. Its safe streets, lower cost of living, community-centered mindset, friendly residents, and convenient access to modern conveniences make this a great place to buy a home in.
Median Home Value: $414,000
Population: 40,631
Median Age: 40
Crime Rate: 1,581 per 100k people
Distance from Downtown: 21 miles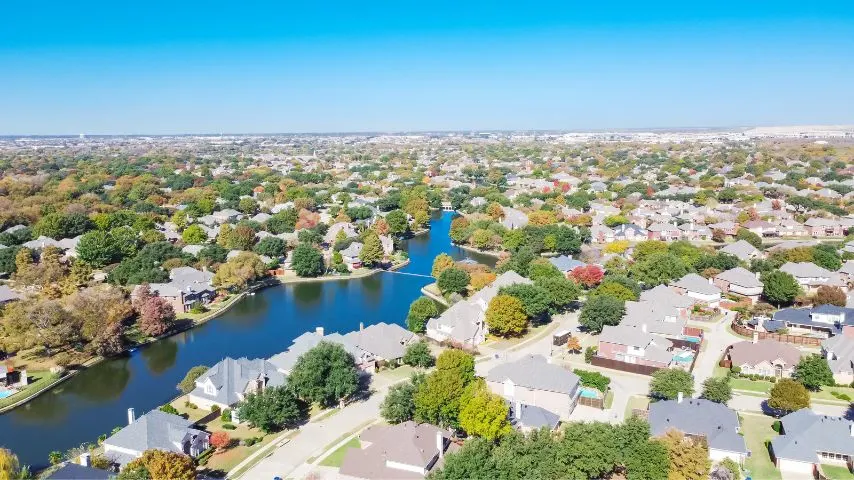 (Data and statistics were obtained from Area Vibes, Niche, and the U.S. Census Bureau).
Conclusion to 11 Best Neighborhoods in Dallas to Buy A House
The best neighborhoods to buy a house in Dallas are Bluffview, Lakewood, Preston Hollow, Lake Highlands, University Park, Farmer's Market District, Oak Lawn, McKinney, Frisco, Allen, and Coppell.