Is it better to live in Dallas or Fort Worth?
Dallas and Fort Worth are sister cities separated by 30 miles of suburbs that together make up what is known as the Dallas-Fort Worth Metroplex, a massive megacity spanning about 9,200 square miles in North Texas.
They are often just lumped together as "The DFW", but these two cities are actually very different and bring different things to the table.
Is It Better to Live in Dallas or Fort Worth?
If you want a less congested city with a small-town feel, a lower cost of living, and a strong sense of Texas culture, Fort Worth is the better city to live in. On the other hand, if you want a more fast-paced, sophisticated urban lifestyle with more cultural diversity and more options for world-class entertainment, Dallas is the city for you.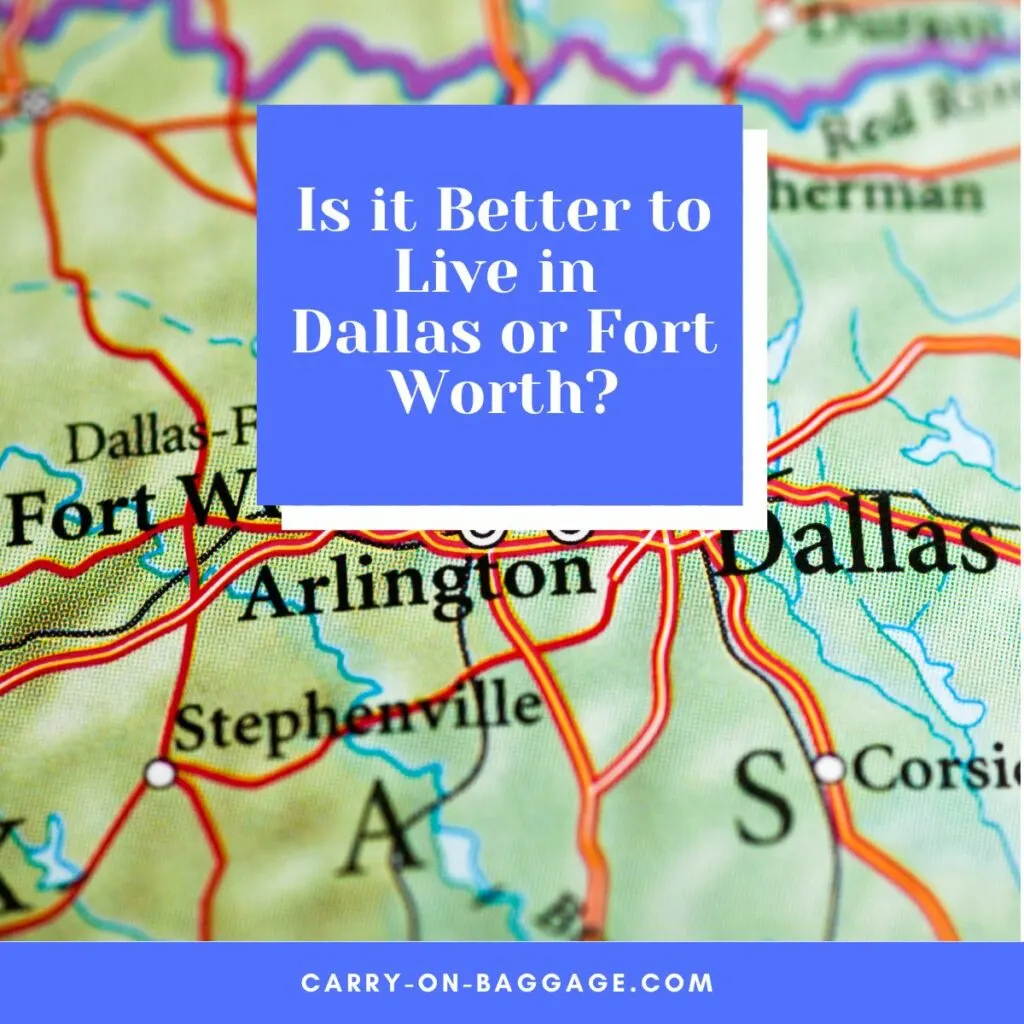 Comparison – Dallas vs Fort Worth
So you are looking to move to this part of Texas and can't decide whether to make Dallas or Fort Worth your new home base. Which one should you pick?
It all depends on your budget, lifestyle, personal preferences, and priorities.
Do you want to travel the world through food and prefer to be in the thick of things? Pick Dallas.
Do you want to live in a place that is more laid-back and casual? Fort Worth might be the better fit.
In the succeeding section, I'll compare how Dallas and Fort Worth stack up against each other in terms of cost of living, rent, way, pace of life, safety, education, cultural diversity, availability of amenities and entertainment options, and transportation.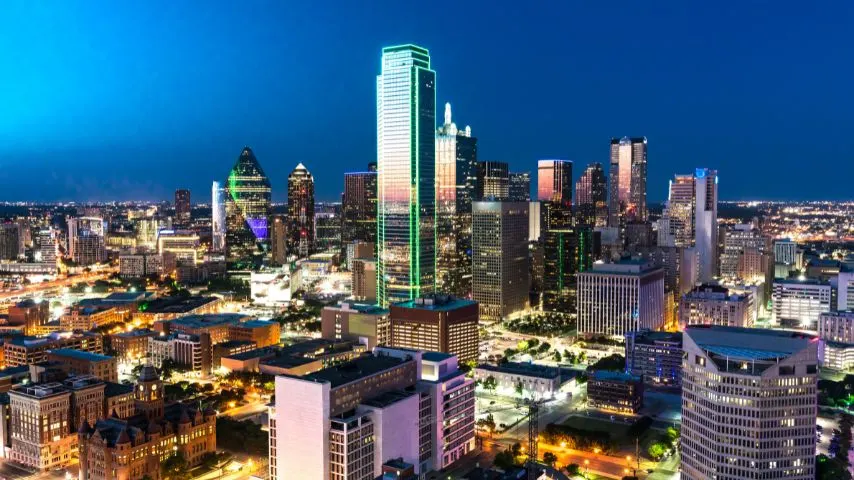 a) Population and City Area
According to data from the U.S. Census Bureau, Dallas has a bigger population than Fort Worth. The city area is almost the same, with Dallas being slightly bigger.
The population density is also higher in Dallas compared to Fort Worth, which means it is more crowded, with more people per square mile.
Population
Dallas: 1,288,457
Fort Worth: 935,508
City Area
Dallas: 999.2 km2
Fort Worth: 920.9 km2
Population Density
Dallas: 3,841.1
Fort Worth: 2,646.1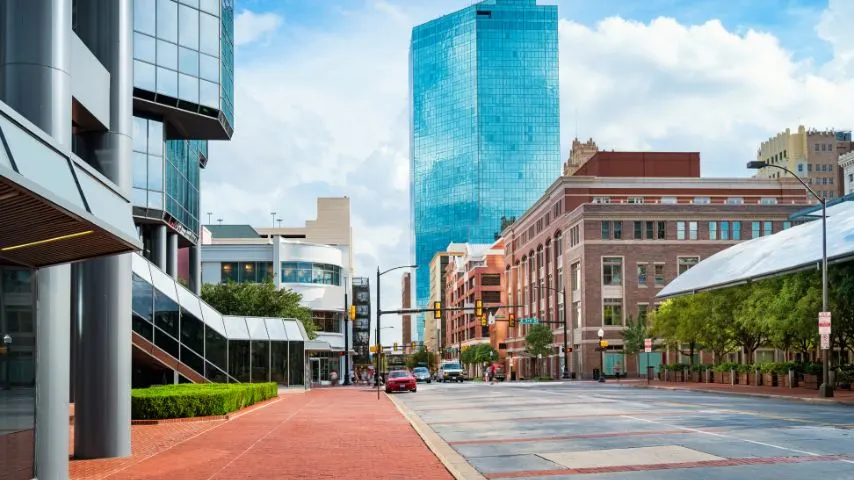 b) Cost of Living
Personal finance website NerdWallet states that the cost of living in Fort Worth is 9% lower compared to Dallas, which means that Fort Worth is more affordable. Your hard-earned money will go a little bit further here compared to if you live in Dallas.
Food, entertainment, and healthcare are all lower in Fort Worth than in Dallas, with transportation costs, specifically, the cost of gas, being slightly higher compared to that of Dallas.
c) Rent and Home Value
Median rent and median home value are also 15% lower in Fort Worth than in Dallas.
Below are details from Nerdwallet:
Median Rent (2-bedroom Apartment)
Dallas: $1,594
Fort Worth: $1,289
Median Home Value (3-bedroom Apartment)
Dallas: $421,383
Fort Worth: $343,411
Of course, these figures would depend on your chosen neighborhood (Read: 14 Best Areas To Live Around Dallas. But in general, Dallas is more expensive.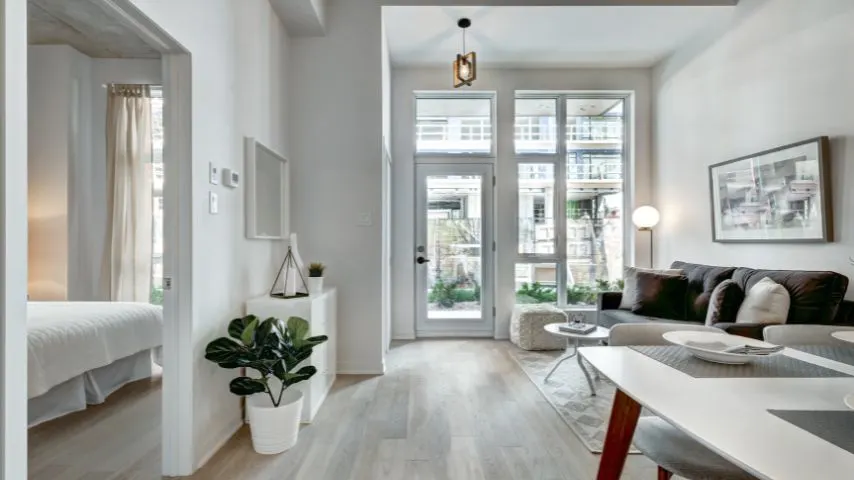 d) Way and Pace of Life
Dallas, nicknamed "Big D", is the bigger city, and has a more urban, fast-paced lifestyle than Fort Worth.
It is the glitzier, more glamorous sister known for its shopping, fashion, eclectic arts and culture scene, sophisticated clubs and bars, bigger and more expansive skyline, and world-class entertainment options.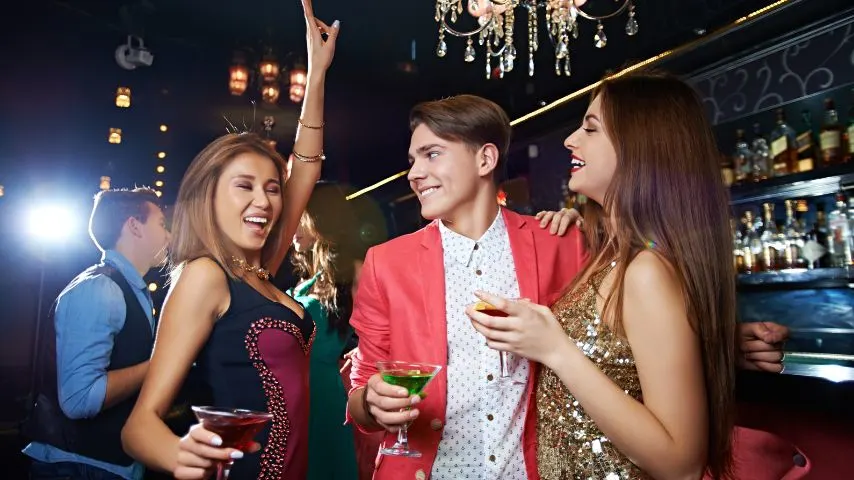 Dallas is a progressive, global city that welcomes diversity, and has no problem stepping on the gas to move the city toward the future. It is more business-oriented compared to its sister.
Fort Worth, nicknamed "Cowtown", holds on to its traditional Texas roots and Western heritage and embraces a slower, more relaxed way of life.
This is where you can more authentically experience cowboy and "true Texas" culture.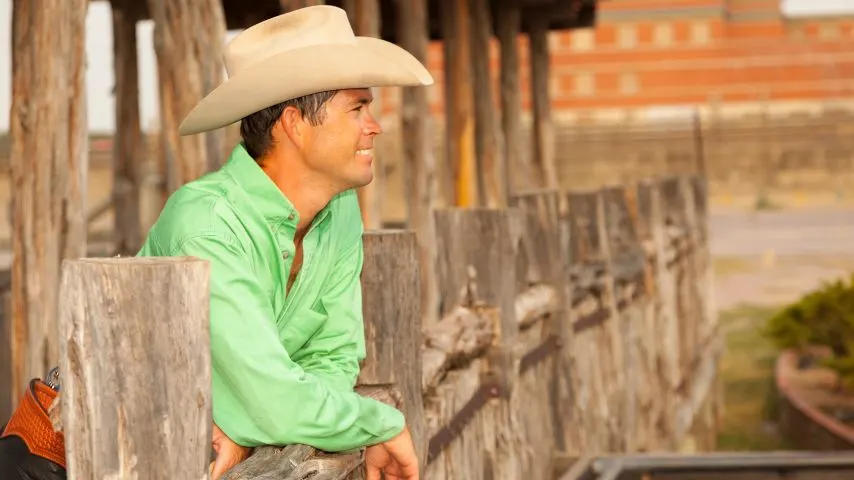 Its nickname came from the 1860s to 1870s, when it became the center of the cattle industry in Texas.
Because Fort Worth was the last civilized stop for drovers (the former name for cowboys) before they drove cattle out on the over 3-month-long journey up to Kansas, it became a popular place for cowboys to stock up on supplies and hang out and relax in before making the long trip, as well as a place to come back to and rest after the long journey.
Fort Worth treasures its Cowboy and Old West Heritage. Every day, twice a day, The Fort Worth Herd does a cattle drive in the Stockyards National Historic District, offering a glimpse of the city's interesting history.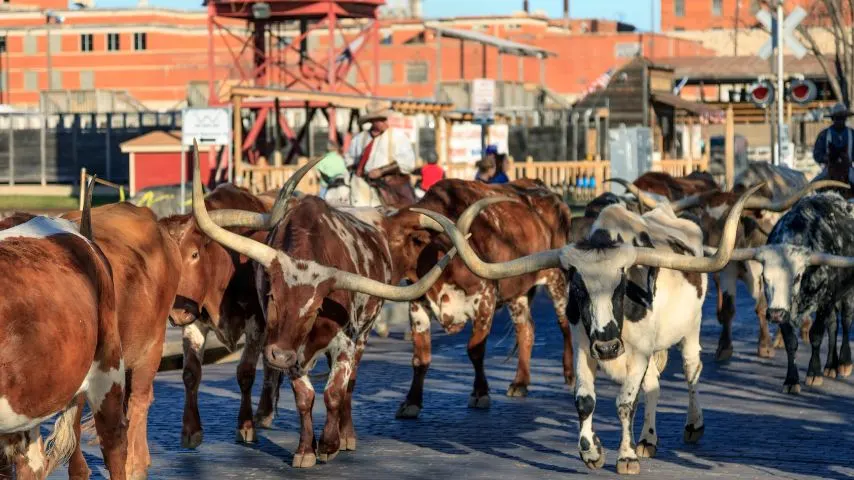 It is not all about cowboys though. Downtown Fort Worth is known to be a vibrant, thriving area with lots of green spaces, arts, and culture.
Fort Worth also embraces a "come-as-you-are", more casual and easygoing attitude, and according to a lot of people, people here are generally more friendly compared to Dallas.
There's a small-town vibe to the city despite it being a big city, too.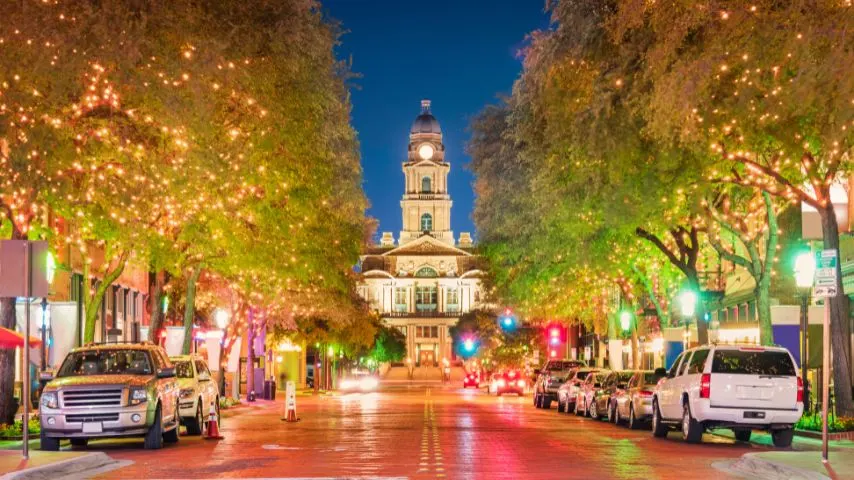 e) Cultural Diversity
Dallas has all the elements you would expect from a big city: a diverse, dense population, high-rise buildings and an impressive skyline, and international shopping and dining.
It is more culturally diverse than Fort Worth, attracting more residents from all over the world. This is evident in the variety of international cuisines and attractions found in Dallas, more than can be found in Fort Worth.
This diversity also means that in Dallas, there is something for everybody.
Fort Worth has a vibrant, bustling downtown, though, but it is less dense than Dallas, and the areas of activity in the city are more clustered and spread out, which takes away some of that big-city feel and gives it more of a small-town vibe.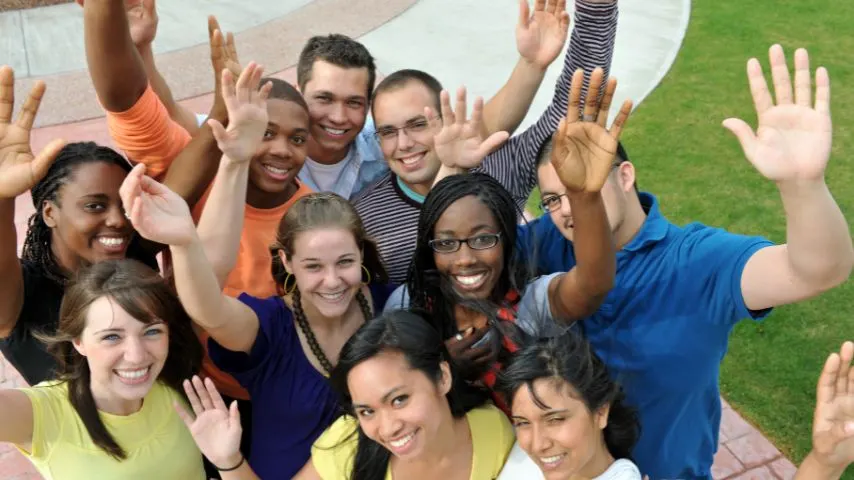 f) Safety and Crime Rate
The crime rate in Dallas is 59% higher than the average in the state of Texas, while the crime rate in Fort Worth is just 22% higher than the state.
Below are 2020 statistics from Area Vibes, detailing the number of total crimes reported for both cities per 100,000 people, compared with the state average in Texas.
Dallas: 4,291 (State: 2,692)
Fort Worth: 3,274 (State: 2,692)
Given these statistics, the city of Fort Worth is a little bit safer compared to the city of Dallas, though both still fall above the state average and the national average of 2,346 per 100,000 people.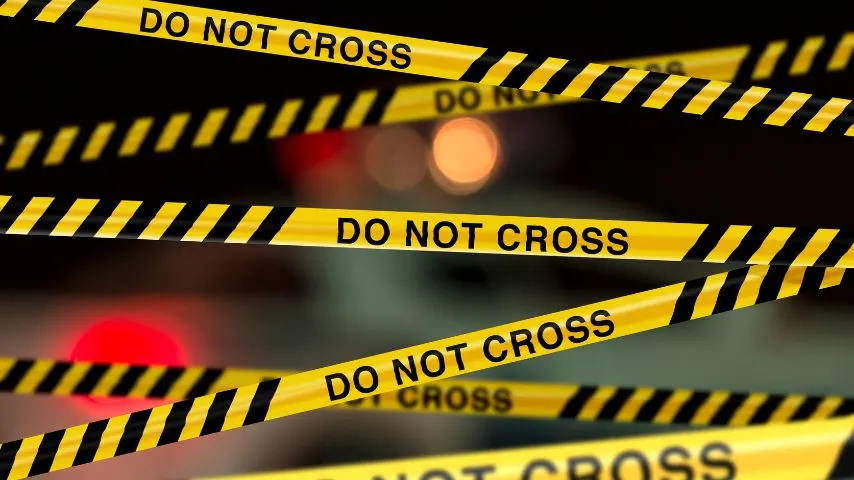 g) Education
According to Nerdwallet, the average public school rating of Dallas schools edge out Fort Worth schools by a little bit, although, of course, it depends on the actual school district that you choose.
Both cities and surrounding suburbs are home to some excellent school districts, like the Lovejoy ISD, Collin County ISD, and Carroll ISD.
h) Shopping, Dining, and Entertainment
Dallas is home to many upscale shopping centers and boutiques with well-known brands, like the North Park Center which features over 200 stores, and the Galleria Dallas, featuring over 1 million square feet of shopping and dining.
It is also known for having a wide selection of restaurants featuring various international cuisines, and it boasts a few Michelin-starred restaurants. It is home to many award-winning museums and is known for its vibrant nightlife scene.
The Dallas Arts District is the largest urban arts district in the U.S., featuring over 20 blocks and over 60 acres of sculptures, architecture, and museums.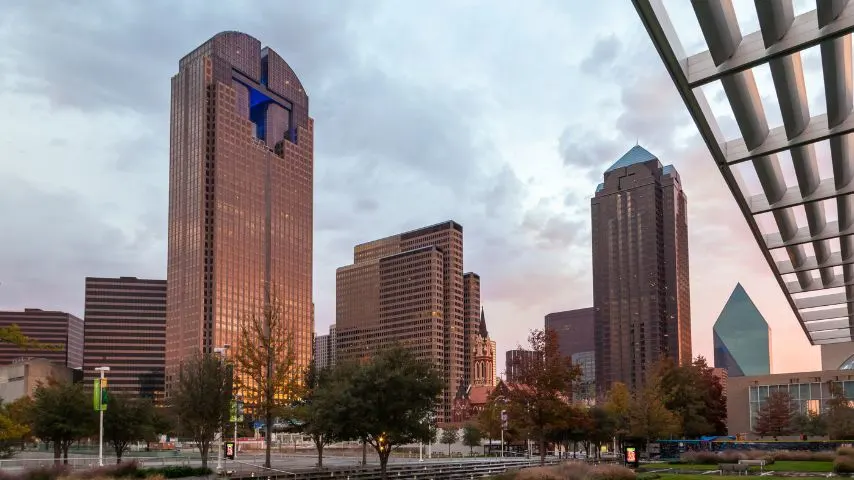 Dallas is also known for its big sporting events and is home to no less than seven professional sports teams, including the Dallas Mavericks and America's Team, the Dallas Cowboys.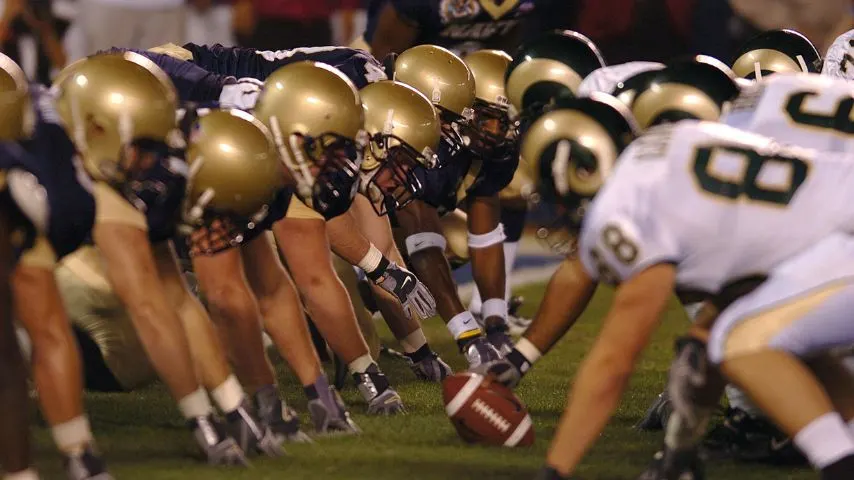 Fort Worth is known for its authentic Tex-Mex cuisine, as well as its excellent steak. It is the home to the internationally-renowned Kimball Museum, which houses the first known painting by Michelangelo, The Torment of Saint Anthony.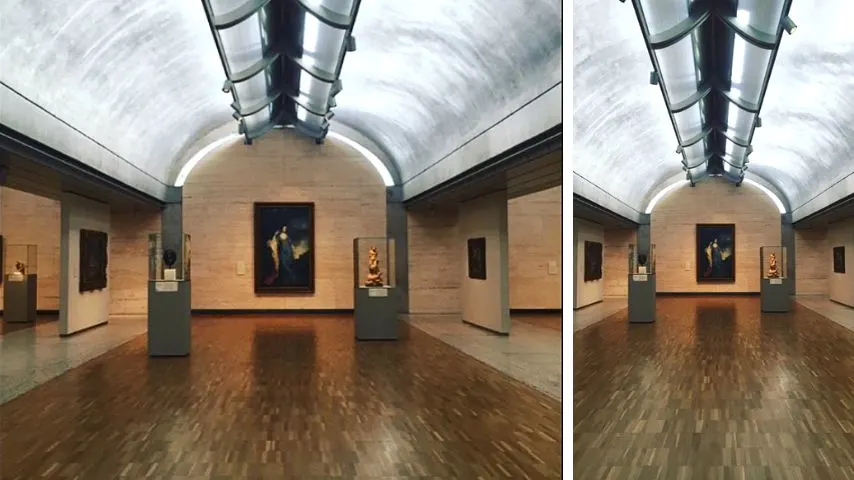 The Fort Worth Opera is the oldest-running opera company in Texas, which hosts greats like Placido Domingo.
The Bass Performance Hall is one of the world's top performance halls.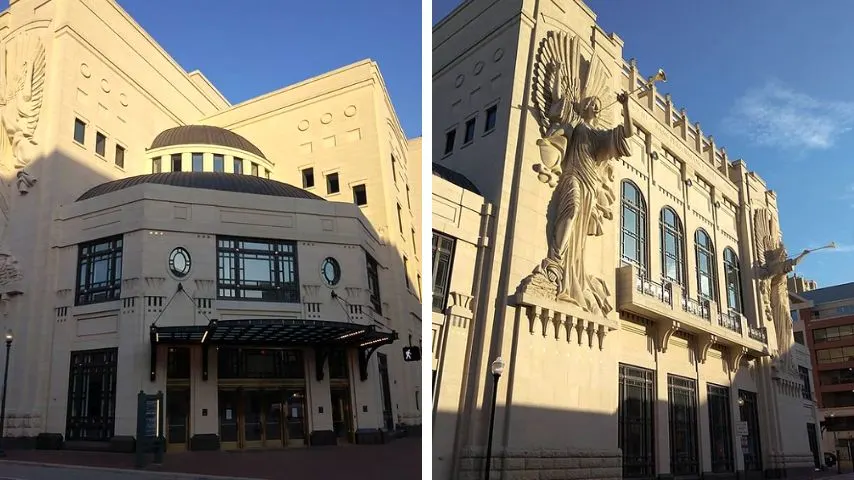 The Fort Worth Stockyards District is where you can experience more of the Texas Cowboy and Old Western culture with many bars, restaurants, and attractions like bull riding, rodeos, museums, concerts, and others.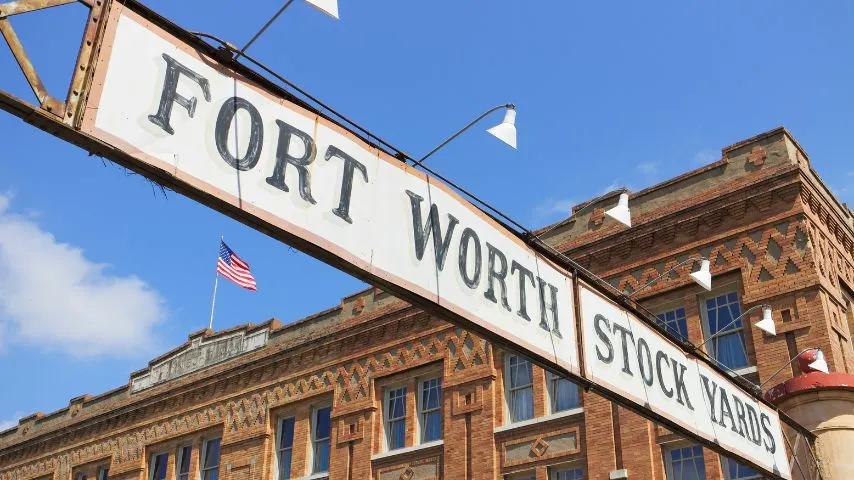 Fort Worth is also surrounded by beautiful countryside, so there are tons of outdoor things to do.
Both Dallas and Fort Worth offer a plethora of activities for their residents, and depending on your preferences and lifestyle; both cities will offer you numerous options for things to do.
i) Transportation
Dallas is more congested compared to Fort Worth and has considerably more traffic. Fort Worth is more spread out so it is easier to get around without having to sit through tons of traffic.
With regards to public transportation, however, Dallas has the advantage because of the DART system. Fort Worth does not have a similar system because it is very decentralized and spread out, so there is not enough incentive to grow the local transit system.
In terms of air travel, the Dallas-Fort Worth International Airport is located pretty much in the middle of the two cities and can be accessed either way conveniently.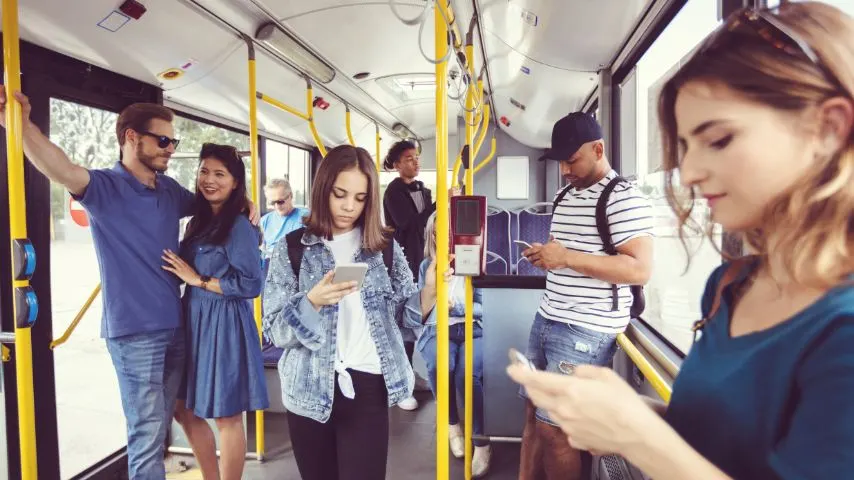 Advantages and Disadvantages of Living in Dallas
Below is a summary of the pros and cons of living in Dallas.
Pros:
International shopping, dining, and entertainment
World-class museums and attractions
Arts and Culture
Sports
Cultural diversity
Best place to be for work and business
Progressive
Good public transportation
Home to good school districts
Cons:
Expensive cost of living and rent
Congestion and traffic
Densely populated
High crime rate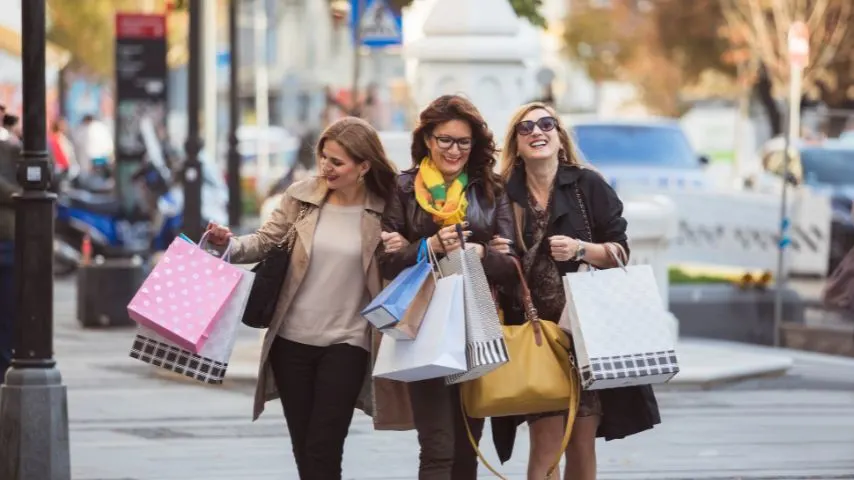 Advantages and Disadvantages of Living in Fort Worth
Below is a summary of the pros and cons of living in Fort Worth.
Pros
Lower cost of living and rent
Experience of Texas culture and Old West heritage
Casual and more laid-back
Friendly residents
Lots of outdoor and cultural activities
Small-town vibe with big-city amenities
Safer than Dallas with regards to the crime rate
Less congested and less traffic
Cons
Poor public transportation system
More spread out and decentralized
Less culturally diverse than Dallas
Less shopping and dining options than Dallas
In conclusion, Dallas has everything, like any big city, but it is also fast-paced, crowded, and expensive and it can get overwhelming for someone not used to the big city lifestyle.
Fort Worth is a smaller, friendlier, more affordable city that is less congested. However, it may also be too laid-back and quiet for someone who wants to be in the thick of things.
Both Dallas and Fort Worth are fast-growing cities and are considered among the best places to live in the state and in the country.
Both cities offer tons of activities and options for things to do for their residents, and which city you choose ultimately depends on your preferences and the kind of lifestyle you wish to have.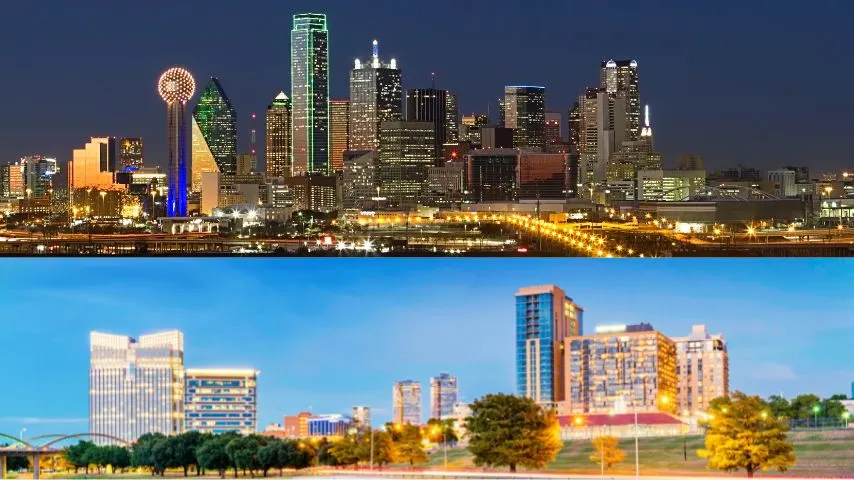 Conclusion to Is it Better to Live in Dallas or Fort Worth?
Fort Worth is the better city to live in if you want a city with a casual, small-town feel where the Texas culture is strong and where the cost of living is lower.
Dallas is the better city to live in if you favor a more fast-paced, sophisticated urban lifestyle with more cultural diversity and want access to world-class shopping, dining, and entertainment.