Is Dallas, Texas a safe place to live?
Dallas is a fast-growing city, the 9th largest in the country. It has over 1.3 million residents and a diverse population of various educational and socioeconomic backgrounds. People from all over the country have flocked to Dallas in the last decade, making it a very popular place to move to.
So you might be wondering, how does Dallas stack up to other cities in the country in terms of crime rate? Is it a safe place to live?
Is Dallas Texas A Safe Place to Live?
Texas is not the safest place to live. Based on crime statistics. The daily crime rate is higher than the state average and 83% higher than the national average. But, many still consider it a good place to live and visit as long as precautions are taken and certain areas are avoided.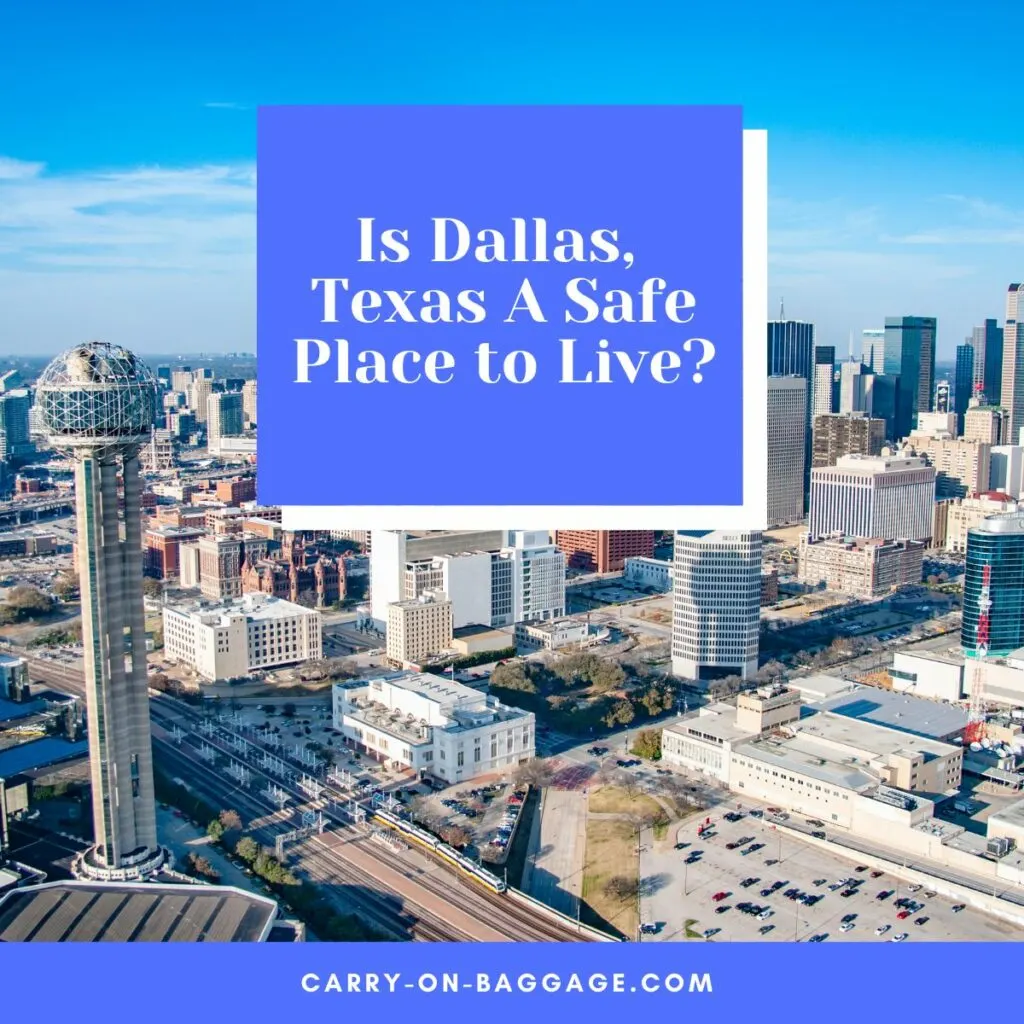 How Safe Is Dallas, Texas?
The overall crime rate in Dallas, Texas, is higher than the Texas state's average and the national average.
Safe At Last reports that per 100,000 residents, the overall daily crime rate in the Dallas metro area is 11.76, compared to the Texas average of 7.37 and the national average of 6.43.
The most common crimes committed in Dallas are theft and vehicle theft, and the rate for both in Dallas surpasses the state and national averages.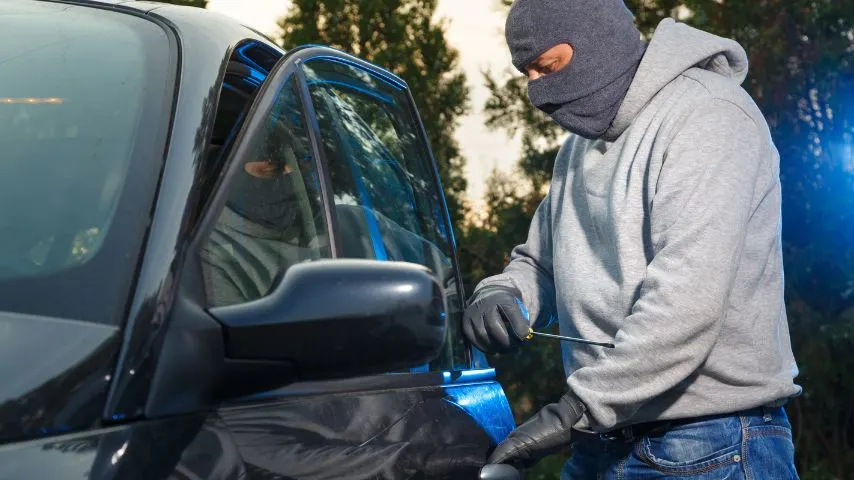 The theft rate in Dallas per 100,000 residents is 1,955.7, compared to the state average of 1,587.3 and the national average of 1,398.0. In 2020, there were around 26,656 reported theft cases in the city.
In terms of vehicle theft, Dallas has a rate of 763.1, compared to 287.0 for Texas and 247 for the national average. The year 2020 saw over 10,000 vehicle thefts.
Below are some more crime rate figures for the city of Dallas, compared to national averages for the year 2020 (Dallas Rate vs. National Average).
Murder: 17.3 (National Average: 6.5)
Rape: 41.7 (National Average: 38.4)
Assault: 544.2 (National Average: 279.97)
Robbery: 241.5 (National Average: 73.9)
Burglary: 727.6 (National Average: 314.2)
Compared to the averages in the state of Texas, here is how Dallas compares for those same categories. (Dallas Rate vs. Texas Average)
Murder: 17.3 (Texas Average: 6.6)
Rape: 41.7 (Texas Average: 46.0)
Assault: 544.2 (Texas Average: 302.5)
Robbery: 241.5 (Texas Average: 91.4)
Burglary: 727.6 (Texas Average: 370.7)
The murder and homicide rate in Dallas also increased this year. Local experts say that the social and economic consequences of the isolation because of the COVID pandemic have a lot to do with it, which means it likely isn't just Dallas that is experiencing the spike.
Looking at all these crime statistics, we can see that Dallas is not the safest city in Texas. However, according to Crime Grade, it is safer compared to nearby metro areas with similar population sizes like Memphis, TN, and Oklahoma City, OK, and it is comparatively safer than Austin, Houston and San Antonio in Texas.
Crime Grade also reports that every 2 minutes, a crime is committed in the Dallas metro area and that you have a 1 in 23 chance of being a victim of a crime within the central metro area. The probability may be lower in other parts and other neighborhoods.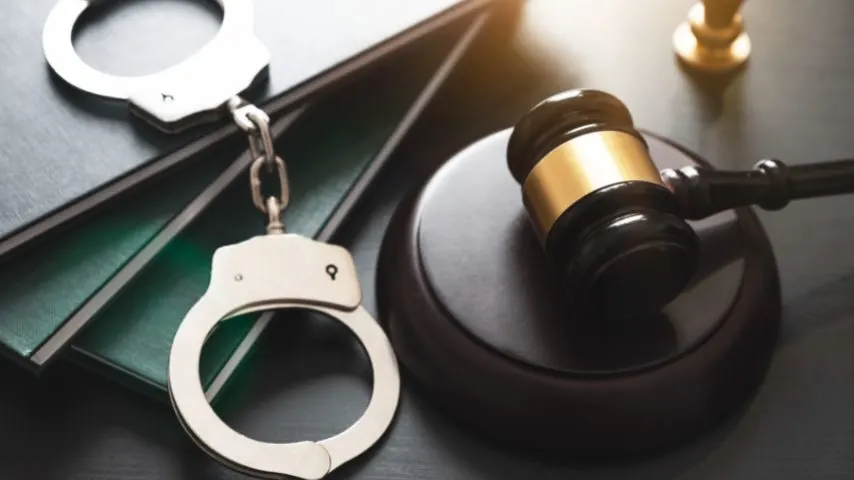 Factors Affecting a City's Crime Rate
When the population is bigger, there is a greater chance for a crime to occur, which may lead to a city's higher crime rate.
However, that isn't always the case as the incidence of crime is multifactorial, and there may be other socioeconomic factors that may influence it.
While it is difficult to pinpoint exactly what causes and what leads to crime, factors such as the ones listed below are typically present in areas with a prevalence of crime.
1. Poverty Level and Availability of Job Opportunities
Poverty does not cause crime in itself but provides a situation where the real or perceived lack of resources may drive up the motivation to commit a crime.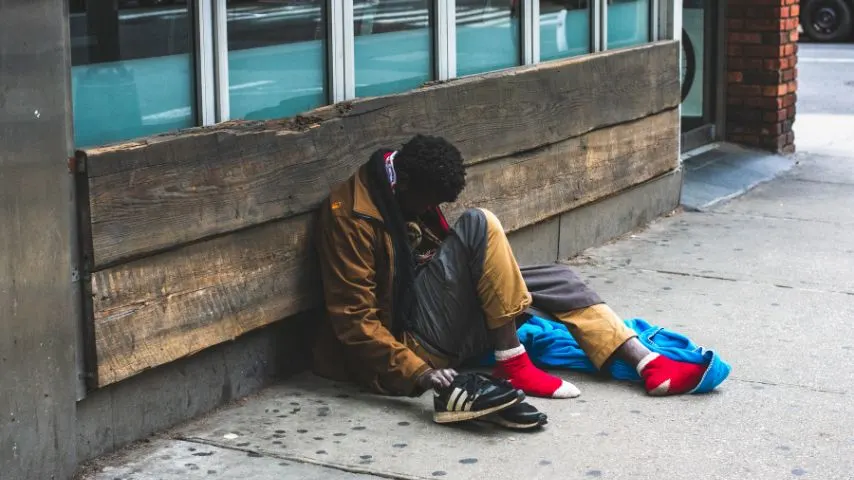 2. Population Density and Degree of Urbanization
The more people in an area, the higher the chance of a crime occurring. The type of crime is also different depending on how urbanized an area is.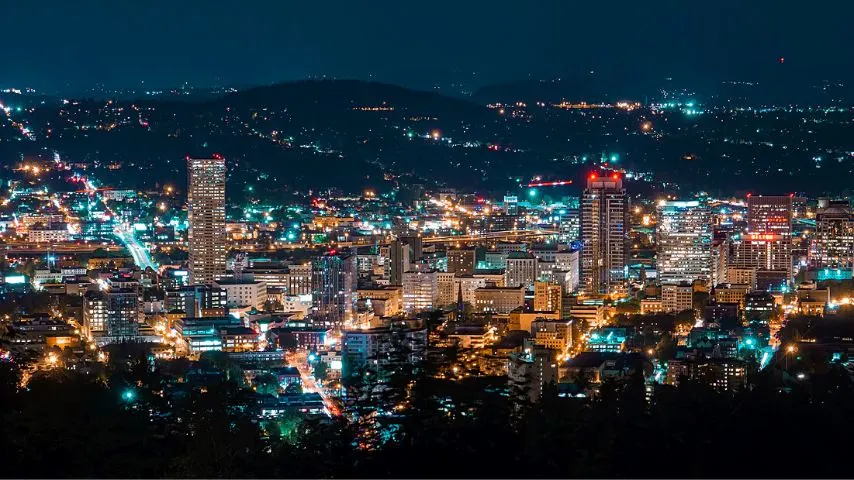 Economic crimes like theft and vehicle theft happen in more urbanized rather than rural areas because of the nature of the environment.
3. Age of Population
Most crimes are committed by a younger population, people in their 20s to 30s, especially violent crimes. If an area has a high crime rate and the population is generally young, it might have contributed to it.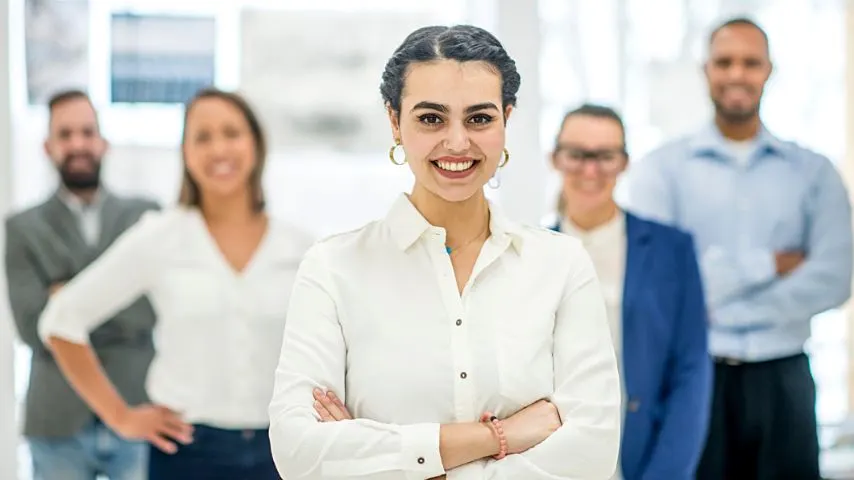 4. Educational Levels
Access to quality schools and education also influences access to job opportunities.
5. Social Morality and Attitudes Towards Crime
Certain societies are more tolerant of and even encouraging of deviant actions while some communities correct at the slightest sign of unusual behavior.
The collective attitude of the community influences what is perceived as acceptable or not, and shapes the decisions of its inhabitants.
6. Family Upbringing and Cohesiveness
A sense of belonging to a family unit also influences the incidence of crime.
Low cohesiveness and marital discord in a family increase juvenile delinquent behavior, as does a background of crime in the family.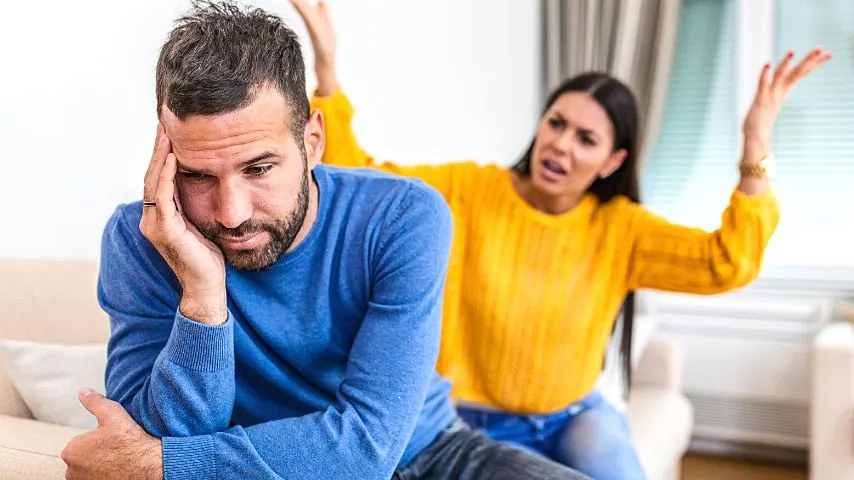 7. Strength and Effectiveness of Law Enforcement Agencies
Effective policing of and prevention of criminal acts is a big deterrent to more crime being committed in the area.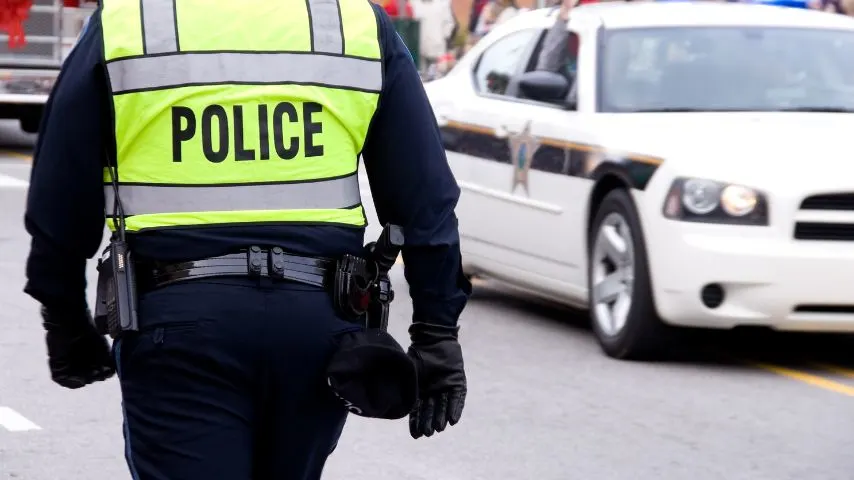 8. Crime Reporting Practices of Citizens
Crimes may occur, but if they are not reported correctly and accurately, it affects the ultimate safety of the city.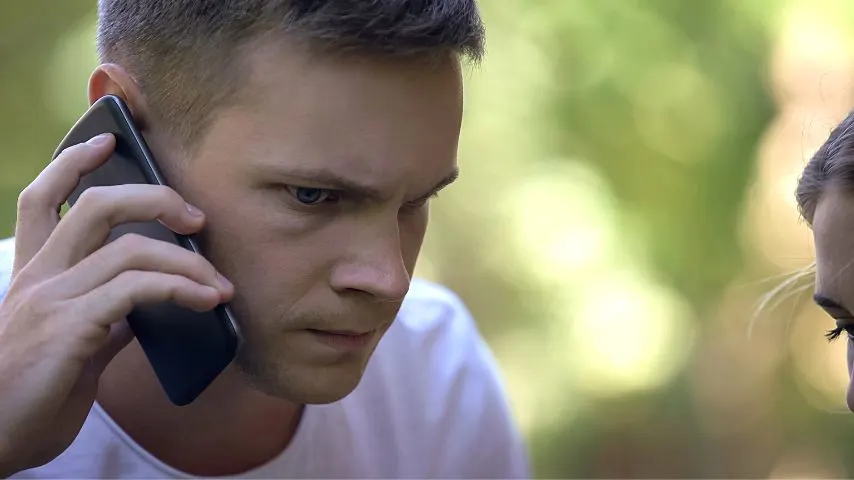 These factors all contribute to why an area would have a high crime rate, but no one cause determines or predicts its occurrence.
Is Dallas Texas One of The Most Dangerous Cities In America?
Despite its higher-than-average crime rate, Dallas is not among the most dangerous cities in the country. It is still considered a city with medium overall risk.
This means that as long as you take precautions and stay away from the bad neighborhoods, the risk that comes with living in Dallas is the same as with most other big cities.
Dallas Neighborhoods to Avoid
There are plenty of safe neighborhoods in Dallas, but there are several dangerous ones that you may want to avoid.
Below are some unsafe neighborhoods based on the crime numbers per 100,000 people.
We compare this to the Dallas average of 4,291 crimes per 100,000 people.
South Boulevard-Park Row: 9,717
Cedar Crest: 5,475
South Dallas: 6,637
Convention Center District: 11,203
Cockrell Hill: 6,346
Northwest Dallas: 6,315
Wolf Creek: 4,986
Oak Cliff: 5,065
(Data Source: Dallas Police Department and Area Vibes)
Safest Dallas Neighborhoods
Dallas may have a higher crime rate than other cities, but there are neighborhoods you can live in and visit that are relatively safe.
Below are some of these neighborhoods, including the data for the number of crimes per 100,000 people.
Again, we compare these figures to the Dallas average of 4,291 crimes per 100,000 people.
University Park: 1,716
Highland Park: 1,716
Farmer's Market District: 1,716
City Center District: 1,716
Main Street: 1,716
Government District: 1,716
West End: 2,688
Far North: 2,803
In terms of Dallas suburbs, three have made it to the personal finance website Smart Asset's The Safest Cities in America List.
These are considered some of the best areas to live in Dallas. (Read: 11 Best Areas Around Dallas to Live (Suburbs) 2022).
Frisco

Known for sports, the outdoors, and art
Distance from Downtown: 27 miles
Crime per 100k people: 1,058
McKinney

Known for its culture, history, food, and vineyards
Distance from Downtown: 32 miles
Crime per 100k people: 1,070
Plano

Known as the happiest city in Texas
Distance from Downtown: 19 miles
Crime per 100k people: 1,801
(Data Source: Dallas Police Department and Area Vibes)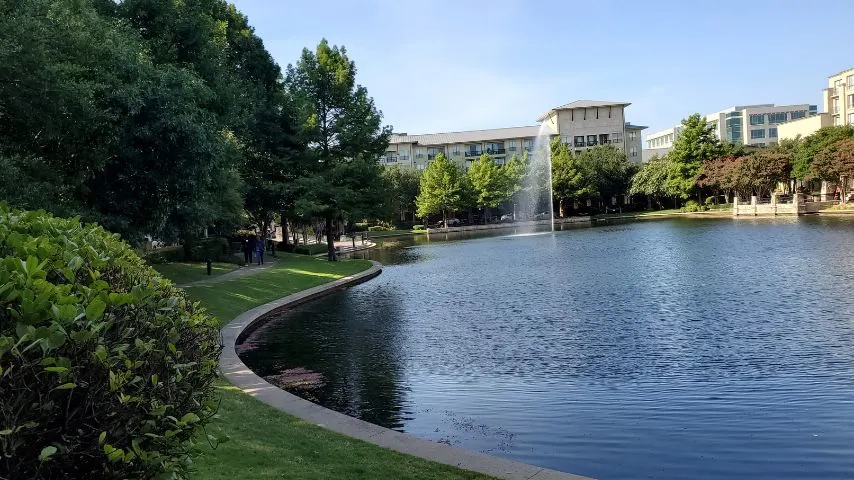 A Few Safety Tips
It's crucial to be always aware of your situations and surrounding to ensure your safety and the safety of your belongings.
Below are some useful tips to take note of when out and about in Dallas, or any other big city.
Always plan and map out your routes so you don't get lost or find yourself in a shady area.
Always choose well-lit areas with lots of foot traffic. Avoid dark streets or alleys.
Do shopping and other activities during the day if possible.
Be aware of your immediate surroundings (this includes not being too lost in your phone). Observe people around you and be careful of people who seem to be watching others and do not have a purpose in the area except to "hang out".
Walk confidently and with purpose, even when lost. Appearing rattled can invite others to take advantage.
Keep your hands free so that if the situation calls for it, you can easily move and escape.
Lock the doors and do not leave your belongings and packages visible in the car so you don't invite thieves to break into your car.
Park only in well-lit areas. Do not leave a car running unattended and do not leave keys in the ignition.
Identify safe areas and safe havens in your neighborhood or the area you are going to in case of emergencies.
If you feel you are being tailed or followed, change directions and head into a restaurant or crowded area.
Visit the resources given on the Dallas Police website for more detailed information.
Remember, it is not just the authorities that must prevent crime from happening. We also have to do our part in reducing the opportunities for these things to occur by employing safety and prevention strategies.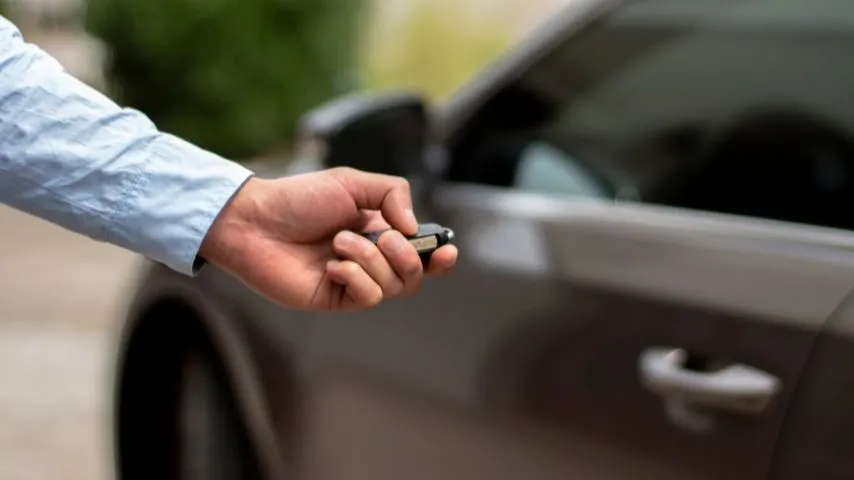 Read about the best areas around Dallas, Texas, to live.
Frequently Asked Questions to Is Dallas, Texas a Safe Place to Live?
Is Dallas, Texas A Good Place To Live?
The Dallas economy is one of the fastest growing, and the city is known as one of the best places to live. Just like any big city, it has its safe and unsafe areas, so it is best to do research ahead of time before moving in.
Is Dallas Safe At Night?
Like any other big city, there are neighborhoods where it is safe and some areas where it is less safe. In neighborhoods like Uptown and Downtown, it is generally safe as long as proper precautions are taken and one sticks to well-lit streets and areas with lots of foot traffic.
Conclusion to Is Dallas Texas A Safe Place to Live?
Considering crime statistics alone, Dallas, Texas, is not the safest city to live in as its crime rate is higher than the state and national average. But it is not the most dangerous city to live in either.
Many still consider Dallas one of the best cities to live in the USA.
Just like any big city, it has areas that are safe to live in and dangerous neighborhoods. If choosing to move to this city, proper precautions and care must be taken to ensure safety and reduce crime risk exposure.