In this article, I'll list the 16 best cities to visit in Sweden.
Sweden is known for its picturesque lakes, beautiful parks, forests, and rich wildlife. It is a country known for its closeness to nature, but more than that, it is known as a center for technology, innovation, and creativity.
In the next section, we'll visit some of the best cities to visit in this beautiful country.
16 Best Cities to Visit In Sweden
Stockholm
Gothenburg
Malmö
Uppsala
Västerås
Örebro
Ystad
Kiruna
Kalmar
Karlskrona
Visby
Umeå
Karlstad
Växjö
Rättvik
Jokkmokk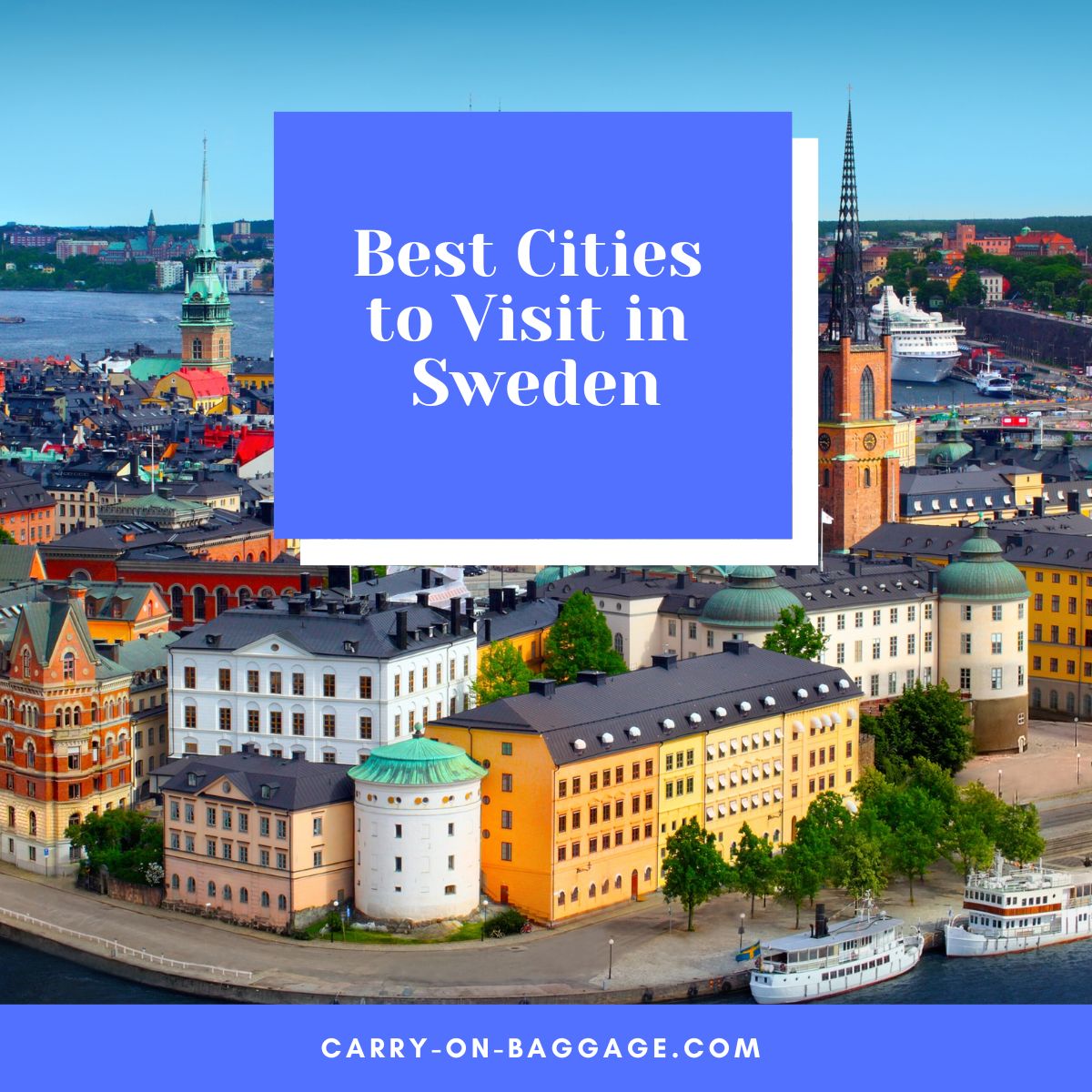 16 Best Cities to Visit In Sweden
1. Stockholm
Stockholm is the country's capital and its largest city. It is perhaps the most well-known of Swedish cities, primarily because it is the center of the country's economy, politics, and culture.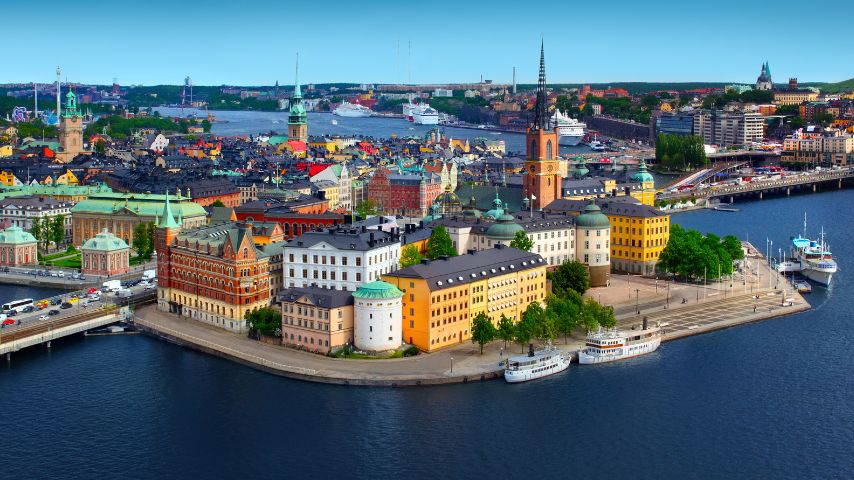 Because of its unique layout—built over water and spread out over 14 islands that are connected by many bridges–it is often nicknamed the "Venice of the North".
The Gamla Stan is the city's old town and is Europe's largest and most well-preserved medieval and historic district.
Winding, cobblestone streets, picturesque alleys, cute cafes, restaurants, bistros, and shops are big draws to this charming area. Aside from this, important museums and buildings are also found here.
The Royal Palace of Sweden, the official residence of the Royal Family, Storkyrkan or "The Great Church", the oldest church in the city, the Nobel Prize Museum, The Royal Armoury, and others can also be found in Gamla Stan.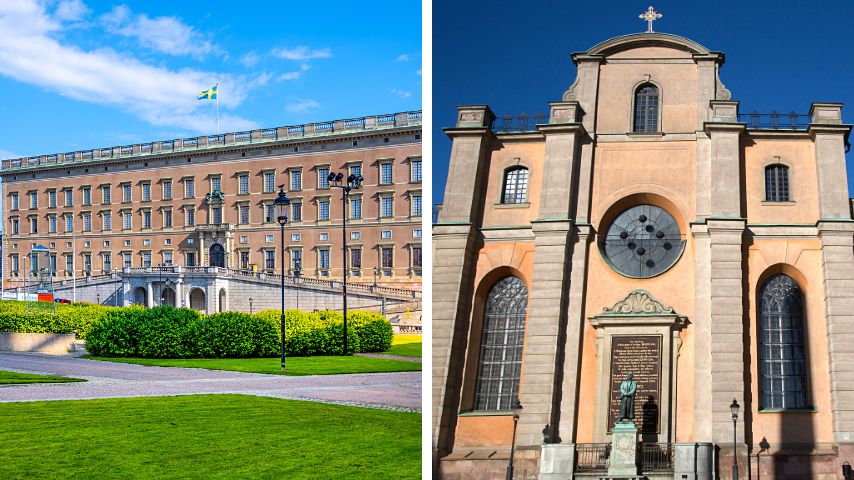 The Stortorget is Stockholm's oldest square and is a great place to people-watch and also experience Sweden's Fika culture.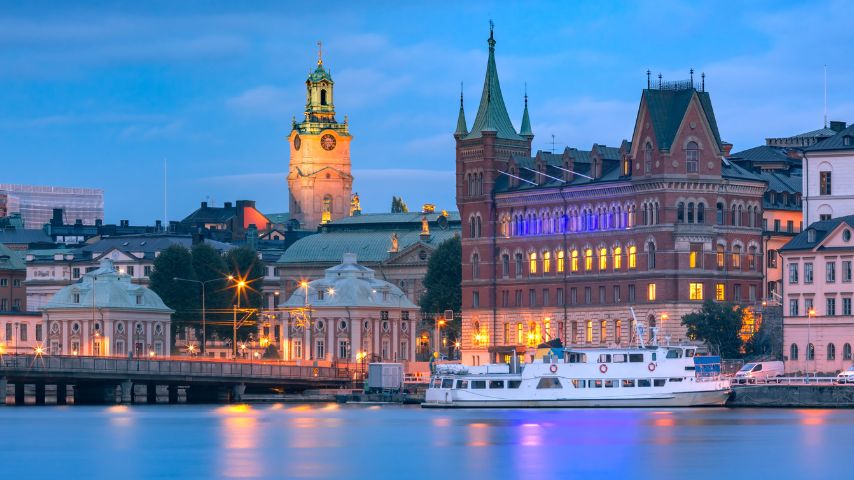 The Stockholm Metro is known as the world's longest art gallery. Over 90 of its 100 stations are decorated with unique paintings, murals, mosaics, engravings, and sculptures by over 150 artists.
Stockholm's many museums (over 100), unique architecture, and relaxed yet vibrant energy make it one of the best cities to visit in Sweden.
Location: Southeast Sweden
Population: 980,000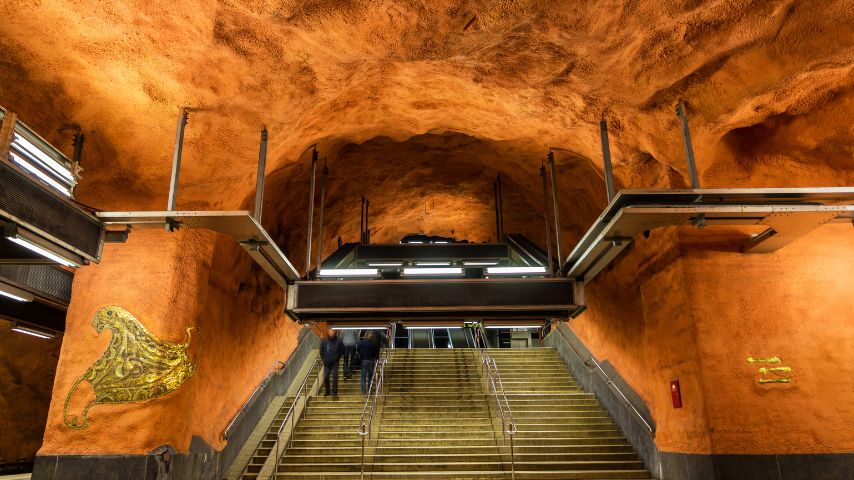 2. Gothenburg
Gothenburg is located in Southwest Sweden and is the second-largest city in the country. It is located along Göta älv river's outlet on the west coast.
The city was officially founded in 1621, and although it is a Swedish city, it reflects a heavy Dutch influence as seen from the way its streets look and the Dutch-style canals found within the city.
Fishing and trade were at the heart of this city's heritage, especially with the establishment of the Swedish East India Company in 1731, which opened up trade opportunities with many parts of the world.
Industrialization in the 19th century, though, expanded the city's industries and saw the establishment of companies like SKF in 1907 and Volvo in 1927, bringing with them fresh job opportunities.
Manufacturing, research and technology, and tourism are the major industries in Gothenburg's economy.
Even with all the modernization, Gothenburg remains proud of its fishing heritage. Gothenburg is known for its high-quality fish and seafood, and many restaurants make them the primary focus of their menus.
Gothenburg offers various food choices, from simple street stalls and casual eateries to luxury Michelin-starred restaurants. It is a great foodie city, with a great craft beer scene. Its breweries are some of the world's best.
Feskekörka, or Fish Church, is a small indoor fish market housed in a neo-gothic structure that resembles the steeple of a church, where it got its name. If you love seafood, this is a great place to check out.
Thrill seekers will love Liseberg, an amusement park built in the 1920s that remains one of the most popular attractions in Europe. Its wooden rollercoaster is known as the best in the world, and Valkyria, another rollercoaster, boasts the longest vertical drop in Europe.
The Gothenburg Museum of Art, the Volvo Museum, and The Botanical Garden are interesting places to check out in this vibrant city. A multi-day tour on the Göta Canal from Gothenburg to Stockholm is also a unique way to experience the country's beauty.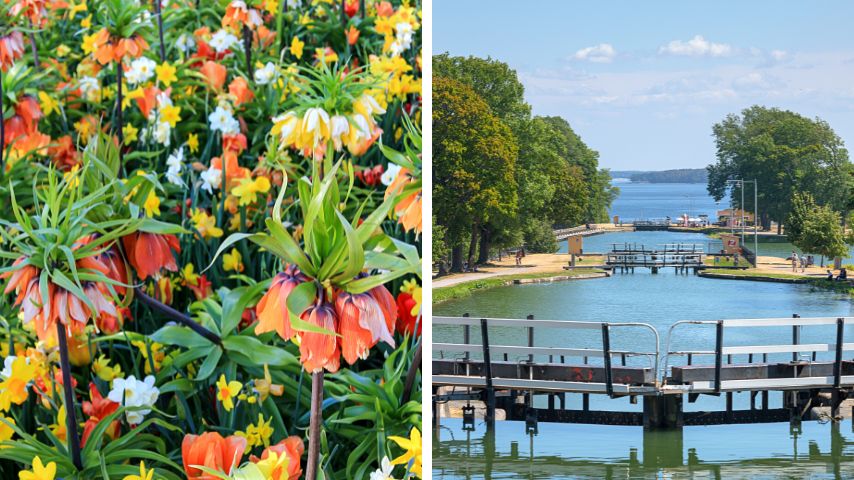 Location: Southwest Sweden
Population: 590,000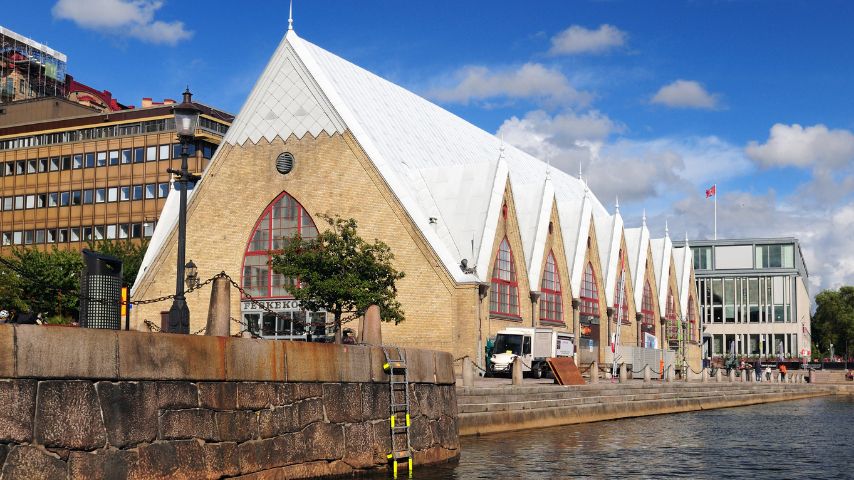 3. Malmö
Malmö is known as the happiest city in one of the happiest countries in the entire world. A coastal city in Sweden's far southwest, it was founded in the 1200s as part of Denmark but became part of Sweden in 1658.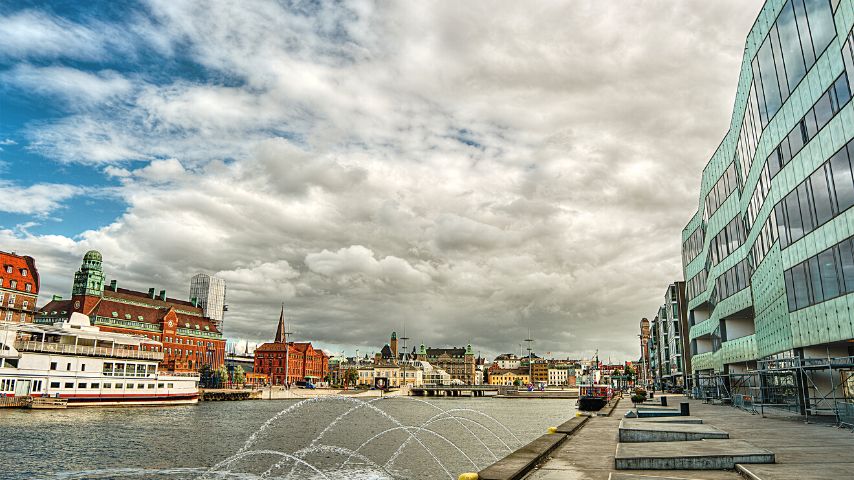 It is one of the most eclectic cities in all of Scandinavia, with its diverse and multicultural residents from over 150 countries, speaking over 100 languages.
It is one of the youngest cities in the country (average age: 38), and also one of the fastest-growing. It is an entrepreneurial city with a thriving startup environment, joining cities like San Francisco. Forbes reports that Malmö has one of the highest numbers of patent applications per capita in the world.
Gamla Staden is Malmö's Old Town, the city's historic heart. Stortorget is the oldest town square, surrounded by historical buildings like the Malmö Rådhus, a town hall constructed in 1544-1547, during the period when Malmö was one of the biggest and most important cities in Scandinavia, and the Apoteket Lejonet, one of the oldest working pharmacies in the country.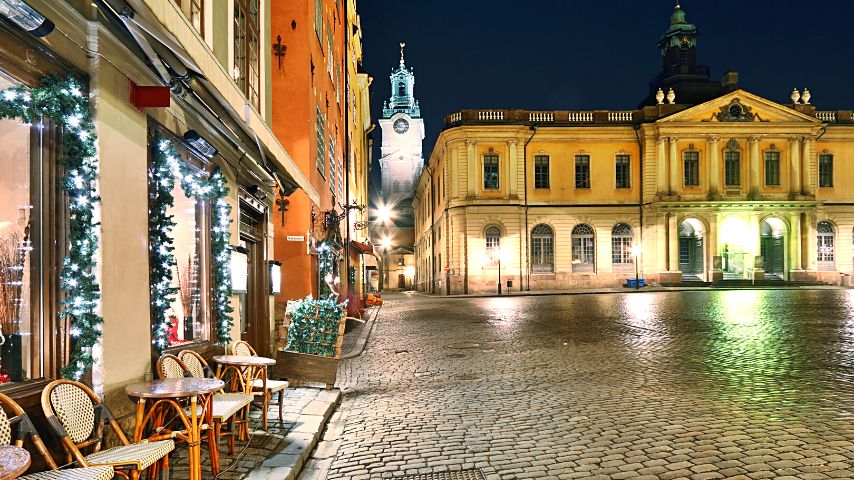 Lilla Torg, "Little Square", is a popular area for locals to meet, especially in the summer. Cute restaurants, cozy shops, and cafes with outdoor seating, with its colorful half-timbered houses, make it an interesting place to spend time in.
Malmöhus, or Malmö Castle, is one of the oldest and best-preserved Renaissance castles in Scandinavia.
The Turning Torso is a futuristic building known as the first twisted skyscraper in the world. It is one of the tallest buildings in the Nordic region and is a testament to Malmö's ability to blend the old with the new.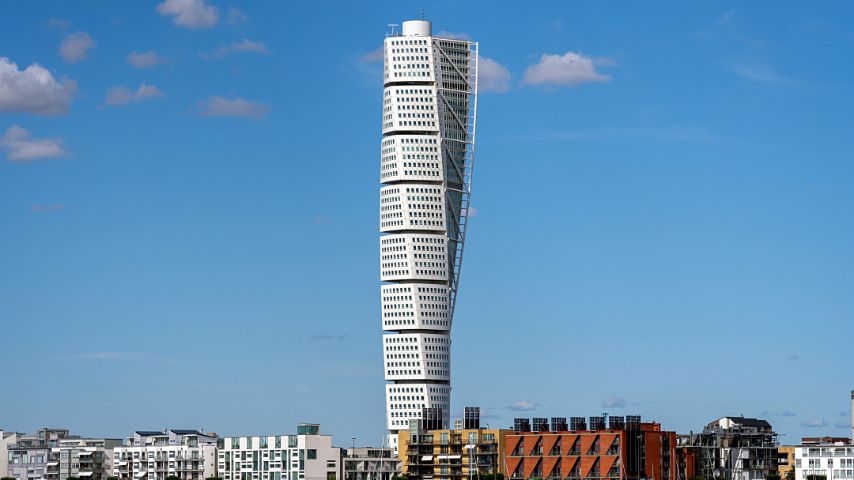 Aside from historical and modern attractions, Malmö is also home to many international restaurants, owing to its diverse residents, making it one of the best cities to experience the world through food.
Location: Southwest Sweden
Population: 350,647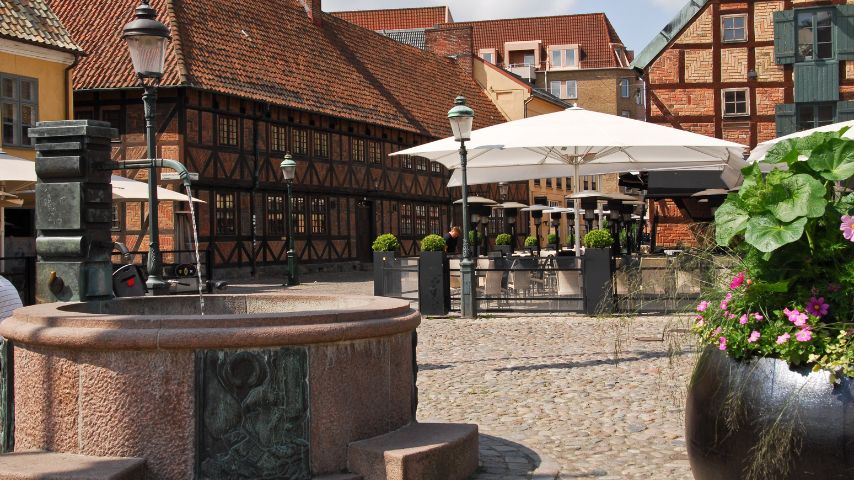 4. Uppsala
Uppsala is one of the country's oldest cities and is its fourth largest city. It is known for the famous Uppsala University (called the "Cambridge of Sweden"), and the beautiful Uppsala Cathedral, the seat of the Church of Sweden and its leader, the Archbishop of Uppsala.
Uppsala University is considered one of the best universities in the world and is Sweden's oldest university, established in 1477.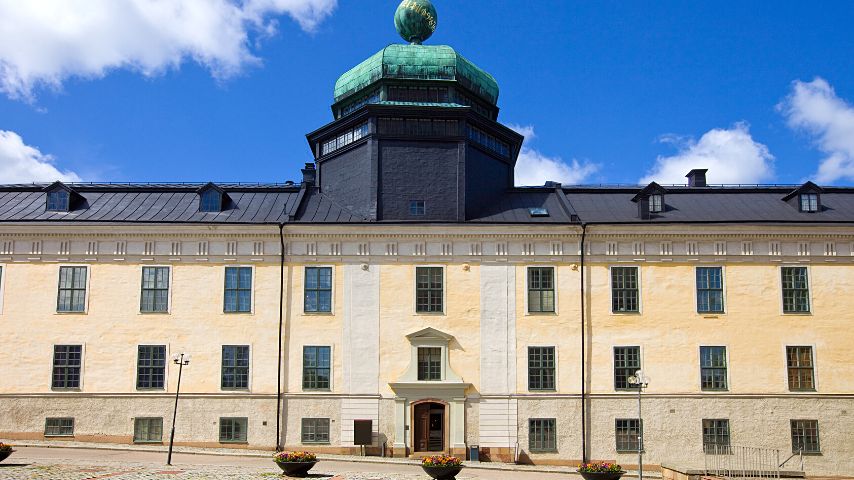 The French Gothic Uppsala Cathedral is the tallest church in the Nordic region and is one of its most beautiful and magnificent. It was completed in 1435 and was built originally as part of the Catholic tradition, but it became Lutheran in the 1530s.
It is where Swedish monarchs like King Gustav Vasa and John III, Carl Linnaeus (Swedish botanist and the "Father of Modern Taxonomy"), and various other scientists, archbishops, and theologians are buried.
Carolina Rediviva, the main building of Uppsala University's library, houses the Silver Bible, a Gothic manuscript from the 6th century responsible for much of what is currently known about the Gothic language.
It is a record of the four Gospels, translated from Greek by Bishop Wulfila (311-383), who was said to have invented the Gothic alphabet.
The Linnaeus Museum allows a glimpse into Swedish botanist Carl Linnaeus's life. Linnaeus's Hammarby (a few miles outside the city) is a botanical garden and museum housed in Carl Linnaeus's former family summer home. Many species (over 40) of the plants he cultivated in the 18th century are preserved here. It is a great site to appreciate the late botanist's work.
The university's museum, the Gustavianum, the Uppsala Art Museum, and the Museum of Evolution are also interesting places to check out.
Location: East Central Sweden
Population: 177,000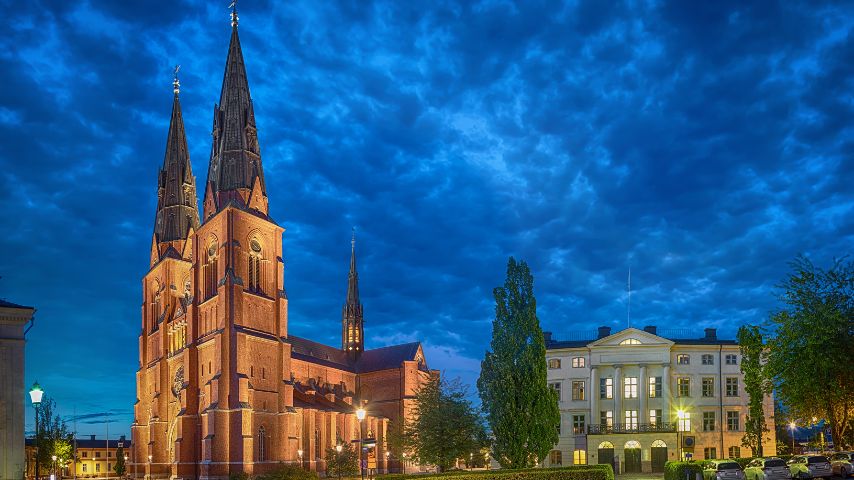 5. Västerås
Västerås is Sweden's fifth-largest city, located on Lake Mälaren in Central Sweden. Popular clothing brand H&M was born here, with its first store opening in the town center in 1947.
Anundshög is the largest ancient burial mound in Sweden, dating back to 500-1050 A.D. They offer guided tours during the summer and audioguides are available should you wish to know more about its history and the area's history.
Even without it though, it is a nice place to explore, walk through and enjoy a picnic. Café Anund offers the opportunity to enjoy Swedish Fika.
Kyrkbacken in the old town of Västerås is a quaint, well-preserved historical district that displays what Västerås looked like before the 18th century. It's a gorgeous area to explore with the wooden and stone houses' pretty colors. Many of Västerås' local artists and artisans have workshops here.
The unique Västerås Cathedral (Domkyrka) is one of the attractions and main landmarks of the city. Done in Scandinavian Gothic brick architecture, its oldest elements date back to the 12th century, with most extensions and improvements done in the 14th century. It is where Eric XIV, son of Gustav Vasa and king of Sweden from 1560-1569, is buried.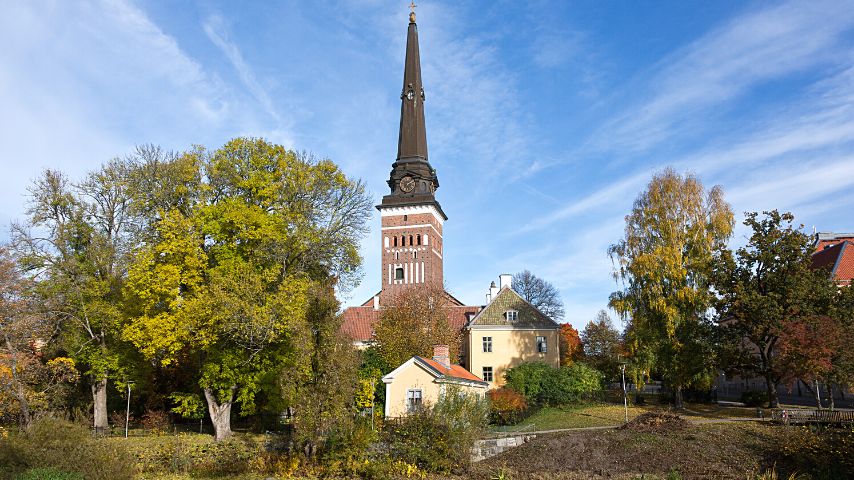 The Vallby Open Air Museum is another interesting place to visit. Recreating historical landscapes, homes, structures, gardens, landscapes, and even featuring the native animal breeds of Sweden, allows visitors a glimpse of what life was like in this part of Sweden from the 17th to the 19th century.
Location: Central Sweden
Population: 127,700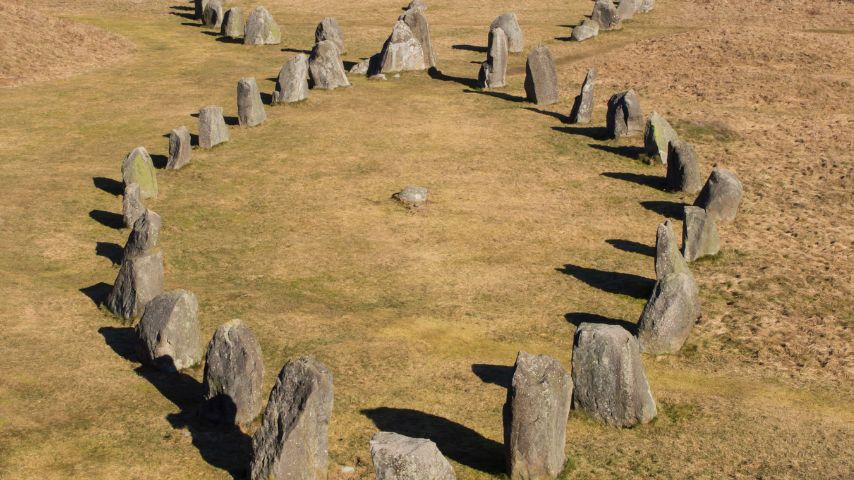 6. Örebro
Örebro is Sweden's sixth-largest city, almost halfway between Stockholm and Gothenburg. It is known for its beautiful city center (one of the most beautiful in the whole country), as well as for being the birthplace of Prince Daniel, Crown Princess Victoria's husband.
Located on an islet right in the middle of the city, Örebro Castle is a stunning medieval castle surrounded by a moat that used to be a fortress and prison for the city. It can be visited and explored via guided tours and activities like ghost walks and treasure hunts. The museum features its history, where you can learn about its origins and former residents.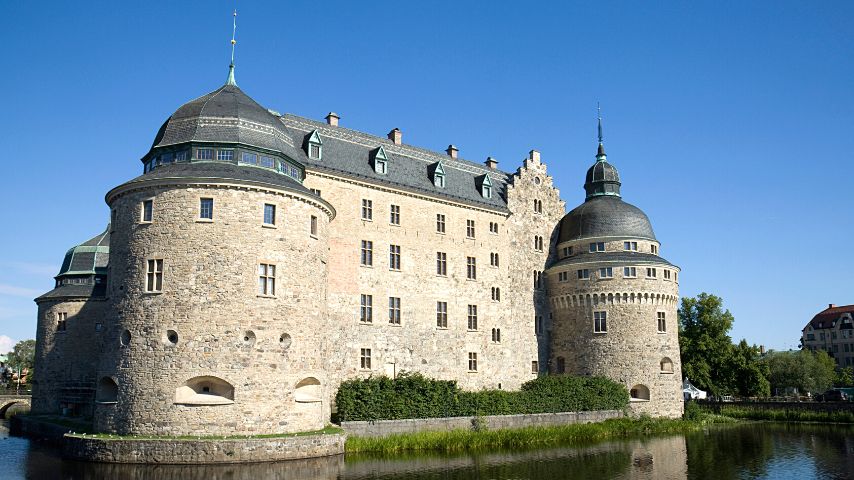 Örebro is known for its green spaces and its architecture and for being a city with easy access to Sweden's many lakes and parks. Trails for hiking, cycling, and kayaking are available for those inclined to explore the surrounding areas.
Stadsparken is a beautiful park located west of the city center, where one can relax and engage in many outdoor activities and appreciate flowers and beautiful landscaping.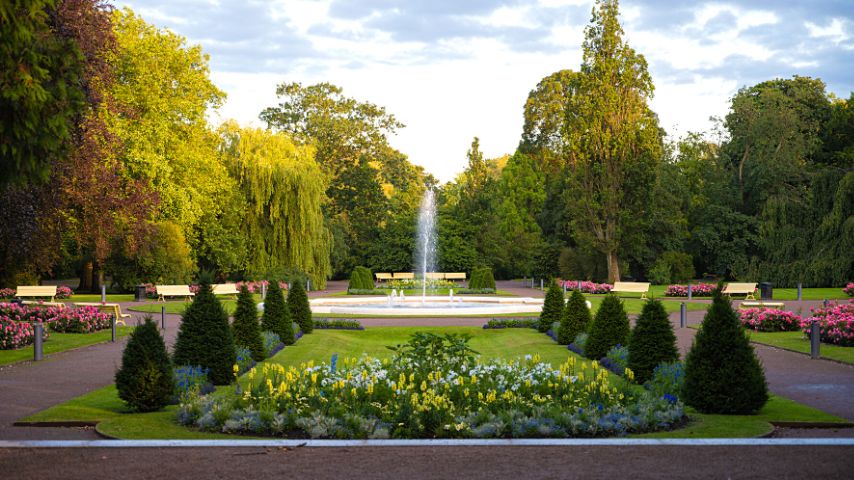 Tiveden National Park is a 2,000-hectare national park that can easily be accessed from the city and features forests and terrain best for hiking, biking, and exploring.
Location: Central Sweden
Population: 155,989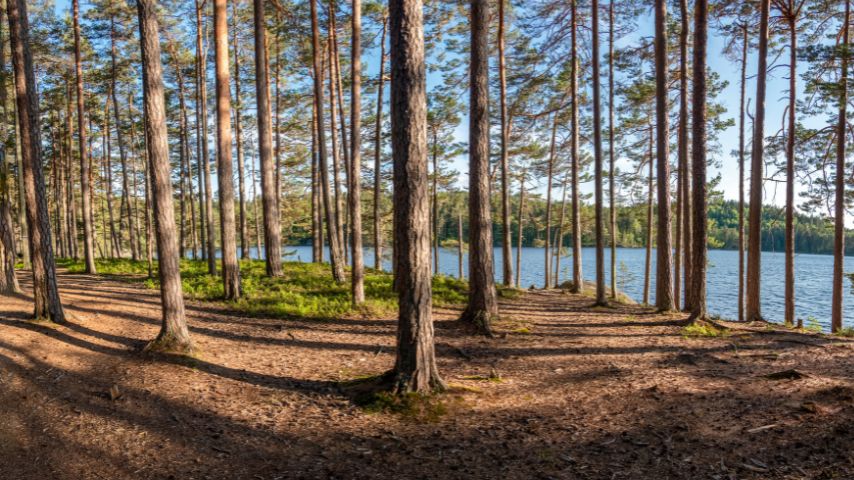 7. Ystad
Ystad is a small, charming medieval city on the southern coast of Sweden, which overlooks the Baltic Sea. For most of its history, it was part of Denmark, like most of the Skåne province, and this influence can be seen in its cobbled streets and collection of colorful, half-timbered houses. There are over 300 of them on the streets of Ystad, going back to the 15th and 16th centuries.
Ystad is perhaps most known, though, as the setting of the popular crime novel series created by Henning Mankell, about a fictional police detective called Inspector Kurt Wallander.
Fans of the books and the films created from the novels have drawn many of its fans to the medieval streets of Ystad to retrace the steps and walk in the footsteps of the famed detective and live in this fictional world. Numerous guided tours are also available, allowing fans to visit the locations in the book and films.
Ystad is also home to one of the best-preserved Swedish monasteries, the Greyfriars Abbey, established by the Franciscans in the 1200s.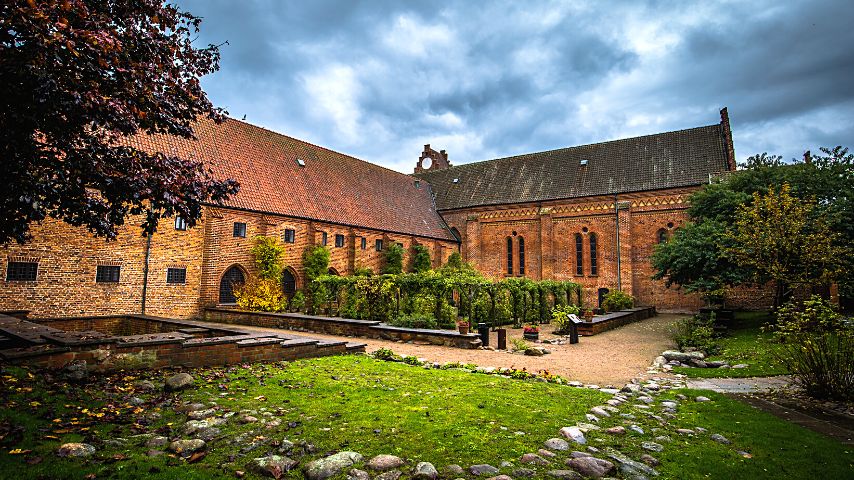 About 6 miles southeast of Ystad, Ale's Stones, a ship-shaped stone monument similar to Stonehenge, offers a piece of history that dates back 5,500 years ago.
Quaint shops, cute stores, and cafes amidst charming cobbled streets make Ystad one of the best cities to visit in Sweden.
Location: Southern Sweden
Population: 28,985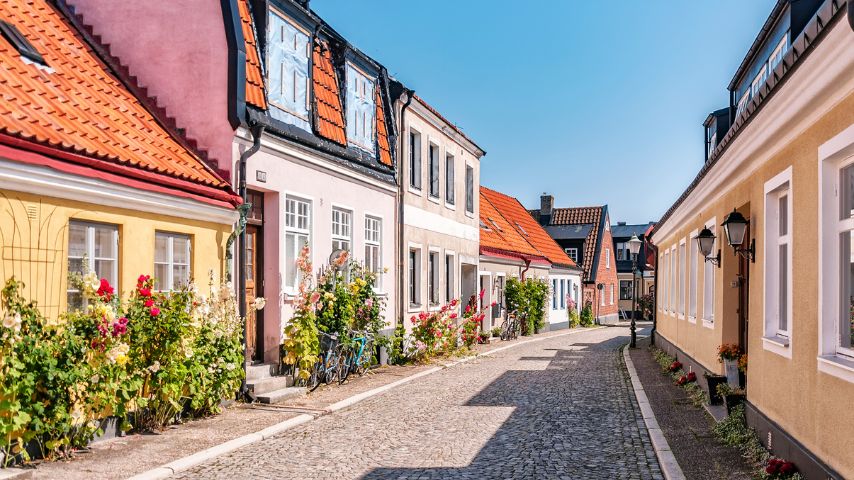 8. Kiruna
Kiruna is located in the Swedish Lapland and is considered the northernmost city in the country. It is an arctic city located in the Auroral Oval, which means it is one of the best cities to visit if you want to get a glimpse of the beautiful Northern Lights.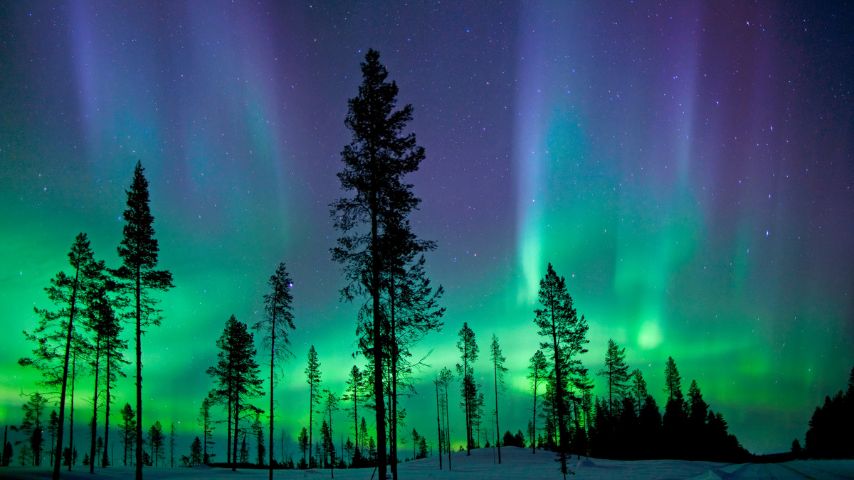 Kiruna is where you'll find the world's biggest underground iron ore mine. Iron ore is an important component in making steel, integral to many industries like construction and transportation.
Kiruna is also home to Scandinavia's only indigenous people, the Sami. When you visit Kiruna, you can visit traditional Sami villages to get to know them and their unique way of life.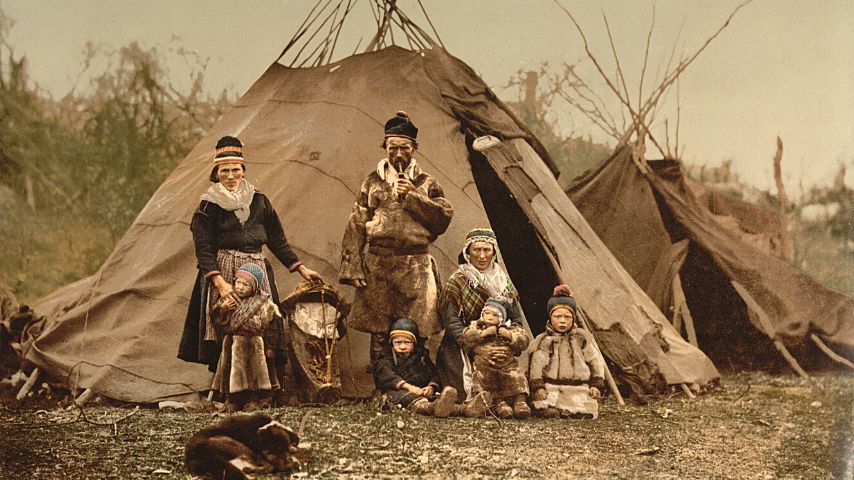 You can go on a dog-sledding adventure, reindeer sleigh rides, ice fishing, snowmobiling, and go hiking to enjoy the magical winter landscape. If you visit during Christmas time, you can even meet Santa Claus himself over snacks and drinks.
For a unique hotel experience, the first ICEHOTEL in the nearby village of Jukkasjärvi is a must-see.
During the summer, the Midnight Sun trail takes you through lush birch forests up a mountain to take in spectacular views of the arctic landscape.
Location: Lapland, North Sweden
Population: 22,906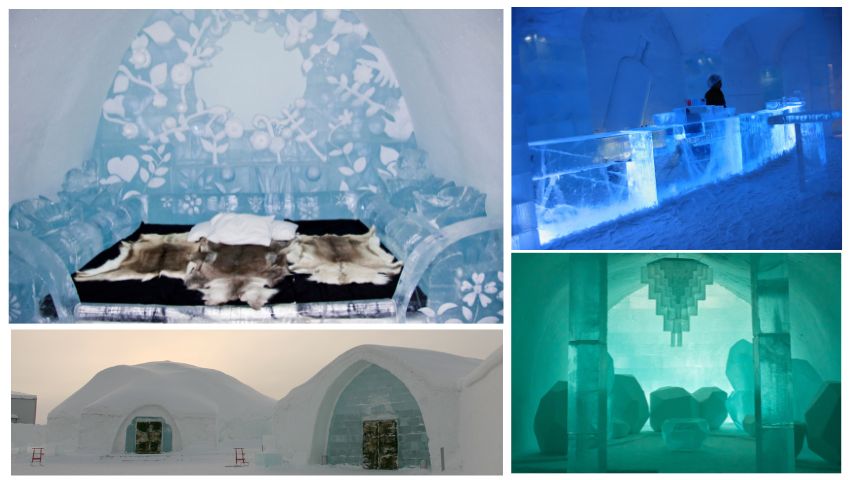 9. Kalmar
Kalmar is a coastal city in Sweden's southeast, right by the Baltic Sea. It is a city known for its history and well-preserved architecture.
In the Middle Ages, it was one of the most important Scandinavian cities because of its location and important seat of power. It was where the Kalmar Union was formed in 1397. This union united Sweden, Norway, and Denmark under one kingdom and was in effect until Sweden broke away in 1523.
The city's foremost attraction and the crowning glory are the Kalmar Castle, originally constructed in the 12th century as a fortified tower. It eventually became a castle under the reign of King Gustav Vasa. Various guided tours and exhibitions available can allow you to experience the rich history of the castle in its glory days.
Kalmar is also located across the island of Öland land and offers easy access to this quaint island with its beautiful countryside and sun-drenched beaches. Borgholm Castle and the Royal Family's Summer Residence, Solliden Palace, are also located in Öland.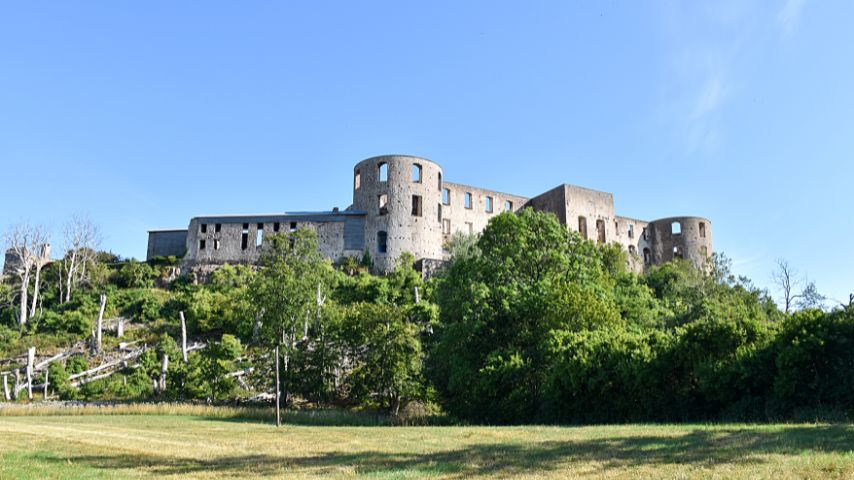 Location: Southeast Sweden
Population: 36,392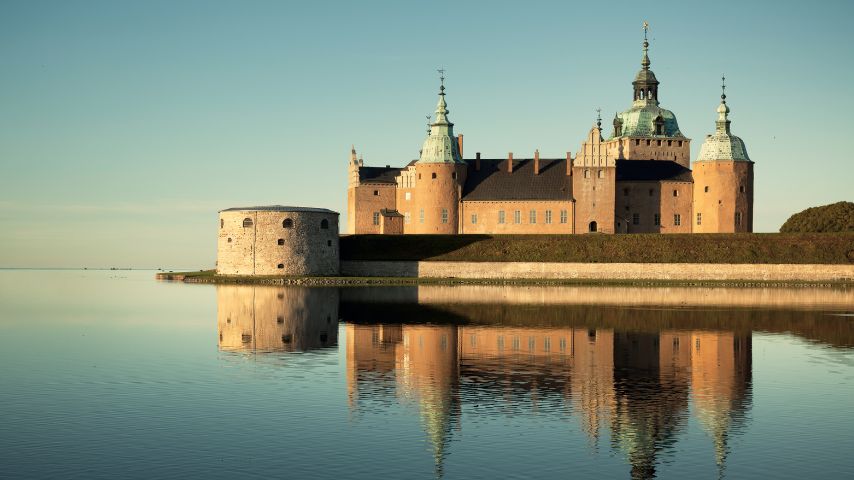 10. Karlskrona
Karlskrona is Sweden's only Baroque city. It is home to the Swedish Coast Guard and the location of the only naval base left in Sweden. The name means "Karl's Crown", from King Karl XI.
The city was founded in 1680 when Sweden was the region's dominant military force. From the very beginning, its purpose was to be a military stronghold and strategic location for defense for the country, primarily against Denmark.
In the decades before that, Denmark conquered many of the southern parts of Sweden so moving the Royal Swedish Navy here from Stockholm provided a lot of military advantages. The way the city was planned was geared towards military advantages, including the grid system of its streets and its infrastructure.
Because it is well-preserved and still functions as a naval base, the Naval Port of Karlskrona was named a UNESCO World Heritage Site.
The Naval Museum documents the history of the Swedish Navy. The Bastion Aurora was part of the city's original fortification, a wall built around the Navy's shipyard. Today it is used for various outdoor activities like events and concerts.
Location: Southern Sweden
Population: 66,675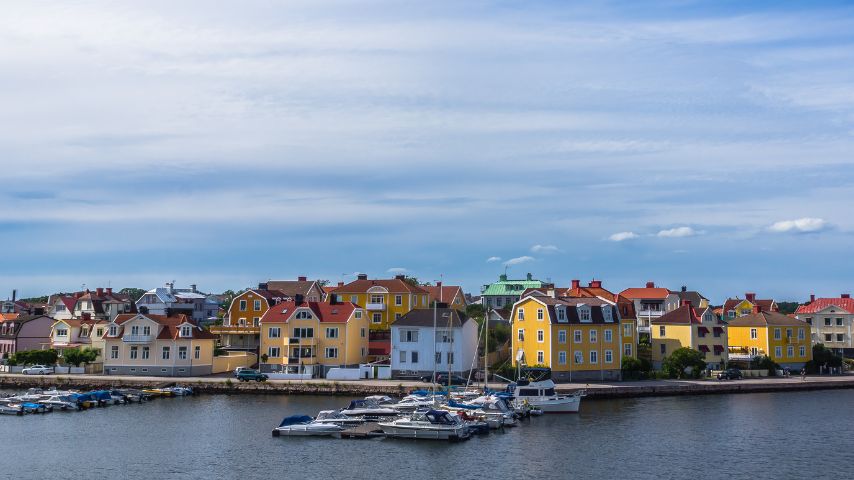 11. Visby
Visby is located on the island of Gotland, on its west coast. It is one of the most well-preserved commercial medieval cities in all of Scandinavia and is a UNESCO World Heritage site.
The Hanseatic League was a medieval organization of merchants that was created to protect the mutual trading interests of those part of the confederation. Visby was at the center of all of this from the 12th to 14th centuries and provided visitors with a glimpse of what a Hanseatic trading town looked like.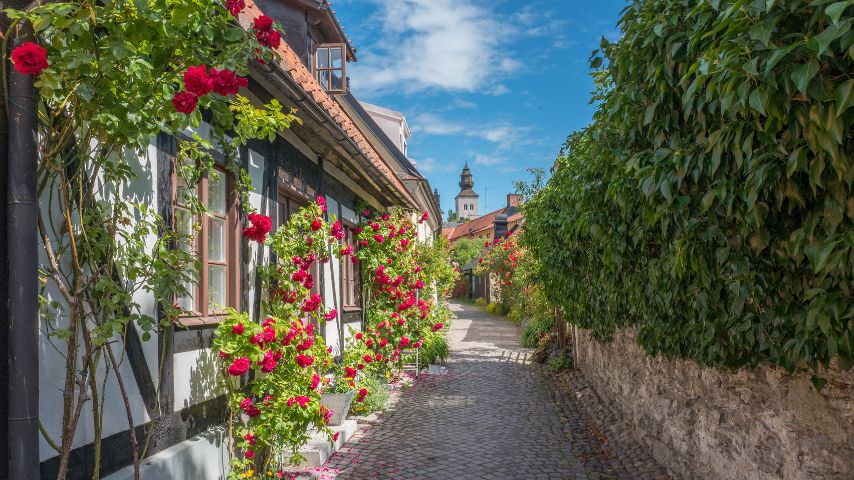 The Visby City Wall is a well-preserved wall that goes around the city center, built to protect the city. It is over 2 miles long, and many of the original elements from when it was first built in the 1200s remain.
The Gotland Museum features many artifacts from the age of the Vikings, as well as from the Stone Age, proving that settlement in this area began long before it became an important trading town. The museum's Treasury is also home to the largest silver collection in all of Europe (67 kilos worth, including jewelry and coins), giving us insight into its history as a prominent trading city.
Over 200 medieval structures are found in Visby, including merchant houses and warehouses, that add to the unique look and feel of the city. It is also home to many churches and ruins used today as venues for concerts and shows.
Location: Island of Gotland, South Sweden
Population: 24,330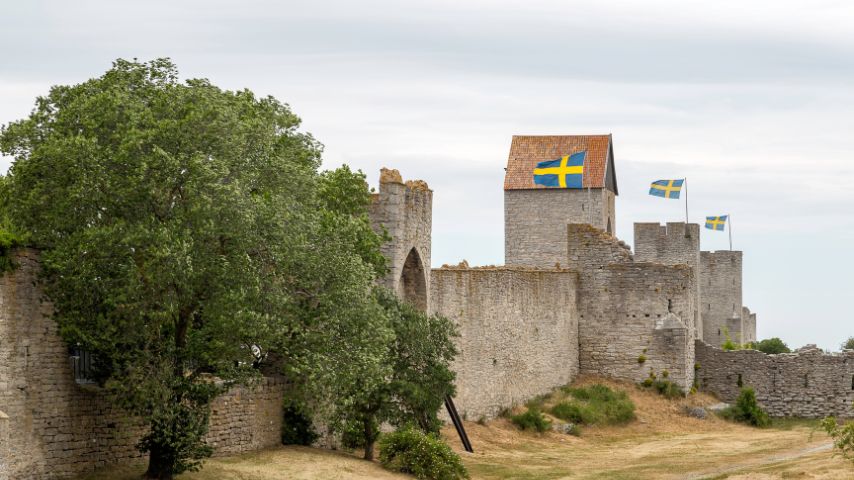 12. Umeå
Umeå is a city in northeast Sweden known as the "City of Birches". This is because many of its wide avenues are planted with birch trees, apparently part of the city's strategy to prevent future fires from spreading after a big one devasted a huge portion of the city back in 1888.
Umeå is also known as "The Capital of Northern Sweden", as the city is the most populated urban dwelling in that region. Its world-class museums and exhibitions and top schools and universities have also made it an intellectual and cultural hotspot. It was named the European Capital of Culture in 2014.
Umeå University is one of the top universities in the country, and Umeå Institute of Design has been named the top school in the world for product design multiple times.
Situated next to the Ume River, Väven is an architectural landmark with a unique birch-inspired design that houses the Umeå City Library, which spans three floors, the Museum of Women's History, many areas for art and creativity workshops, cinemas, restaurants, and cafes.
It is a cultural center that promotes a deep love and appreciation for all things culture and art. It is a space for people to come together and collaborate through the various exhibitions and activities that it hosts.
Bildmuseet, named the European Museum of the Year (2014), is an international contemporary art museum. Curiosum is a museum for both children and adults alike that are geared towards science and technology, and the Västerbotten Museum is a cultural history museum with lots of interesting artifacts.
Mountains, forests, and water also surround Umeå, so it is a great place to explore for those who love the outdoors.
Location: Northeast Sweden
Population: 130,224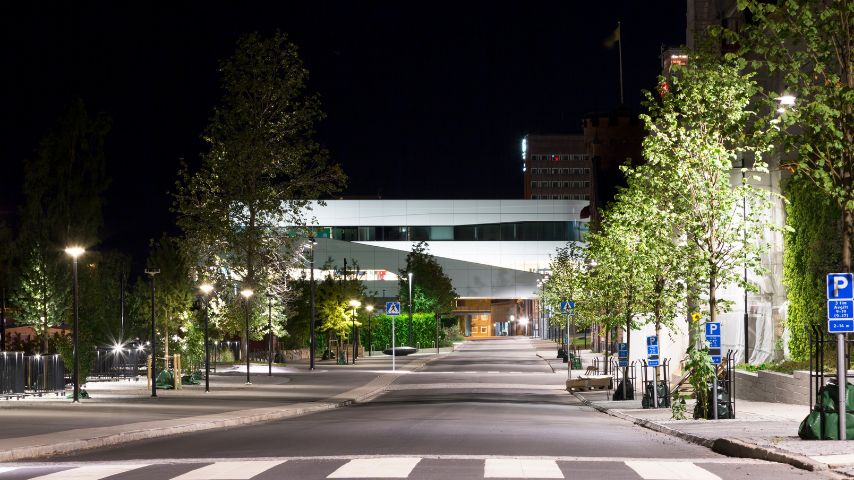 13. Karlstad
Located in West Central Sweden, Karlstad is a sunny town, one of the sunniest in all of Sweden. A local waitress, Eva Lisa Holtz, because of her friendliness and "sunny" disposition, came to be called "Sola i Karlstad" ("the sun in Karlstad") and became the symbol of Karlstad. A statue commemorating her is found in the city.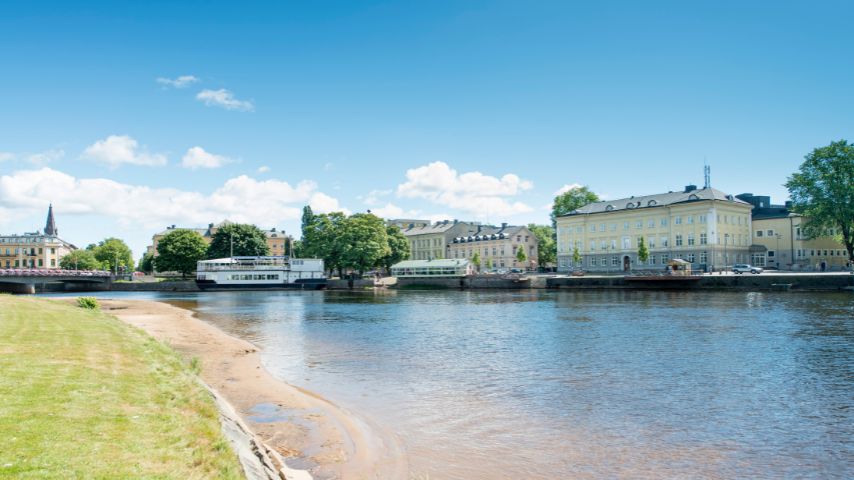 Karlstad is home to the longest stone arch bridge in Sweden, the Östra Bron (Old Stone Bridge), over 500 feet in length, with 12 arches. It was built between 1761-1811.
Karlstad is the capital of the county of Värmland and offers you access to the great outdoors that this region in the country is well-known for. Lake Vänern is Sweden's biggest lake and is located just south of Karlstad.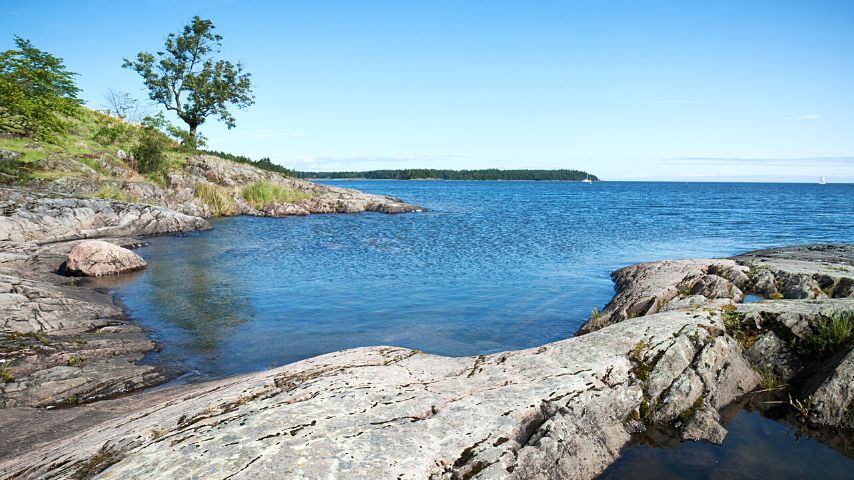 The Värmland region is known for its numerous lakes (around 10,000 of them), beautiful rolling hills, and deep forests waiting to be explored by the outdoor enthusiast. Activities like hiking, cycling, canoeing, kayaking, timber rafting, skiing, fishing, and swimming can all be enjoyed here.
In the town of Karlstad, the Värmlands Museum features various types of exhibits that reveal the history of the region. Nearby, the Sandgrund Lars Lerin Museum features the works of renowned Swedish watercolor artist Lars Lerin, and art by guest artists.
If you love the outdoors and love art, Karlstad is a great place to visit.
Location: West Central Sweden
Population: 65,856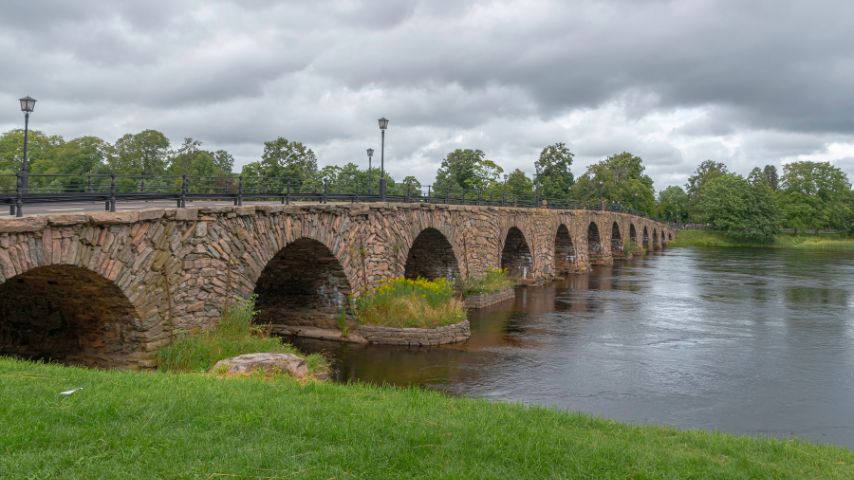 14. Växjö
Växjö is known as the "Greenest City in Europe", with residents and companies in the city sharing the same commitment to move the city towards a more environmentally sustainable and greener future.
The Swedish Glass Museum presents the history of Swedish glass-making. It showcases different types of glass from various parts of the world and periods, including some dating back to the 1580s. Royal cups from the 17th century, farmers' pressed glass cups from the 19th century, and modern Swedish glass are just some things that can be appreciated here.
The Växjo Cathedral was built in the 1100s and had a unique exterior profile due to its twin spires, and it houses a beautiful glass altar inside made by glass artist Bertil Vallien.
The Linnetradgarden (Linnaeus Garden), designed by Ulf Nordfjell, a landscape architect, is a tribute garden to Swedish botanist Carl Linnaeus, that features living plant species interwoven with art, design, and architecture. It won the gold medal at the prestigious Chelsea Flower Show in London, and after that, was moved permanently to the shore of Lake Trummen in Växjö.
Location: Southern Sweden
Population: 66,275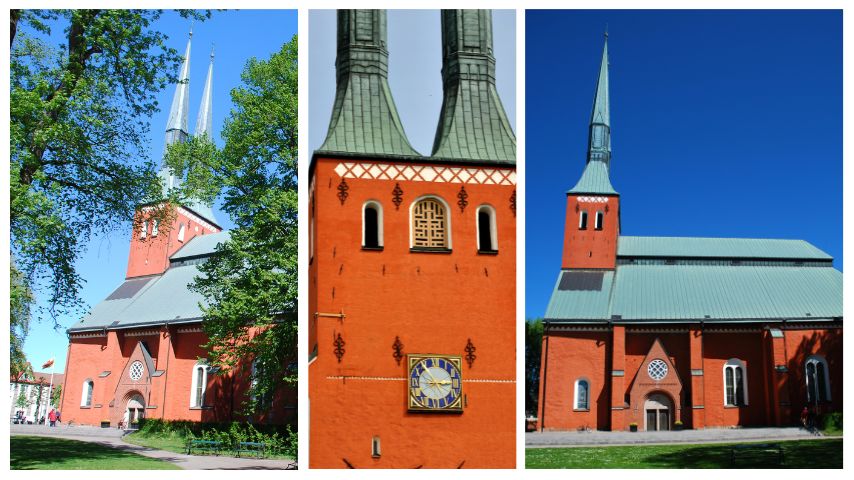 15. Rättvik
Rättvik is a town located on the east shore of the beautiful Lake Siljan.
It is a picturesque city known as the birthplace of Sweden's tourism industry. The first tourist hotel opened here in 1894.
Classic Car Week is a yearly event showcasing old cars and vehicles from the last century that attracts nostalgic car lovers to this part of the country.
Dalhalla is a unique, open-air theater housed in what used to be a limestone quarry and is a popular venue for concerts and shows.
But perhaps Rättvik's main attraction is its wooden pier. At over 2,000 feet long, it is the longest in all of Scandinavia and is a nice place to go for a leisurely walk (or swim) while enjoying stunning views of the lake.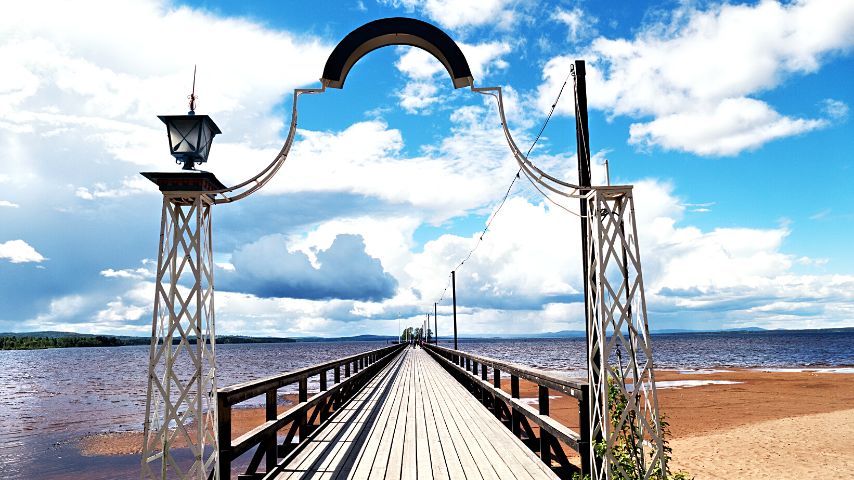 Location: Central Sweden
Population: 11,103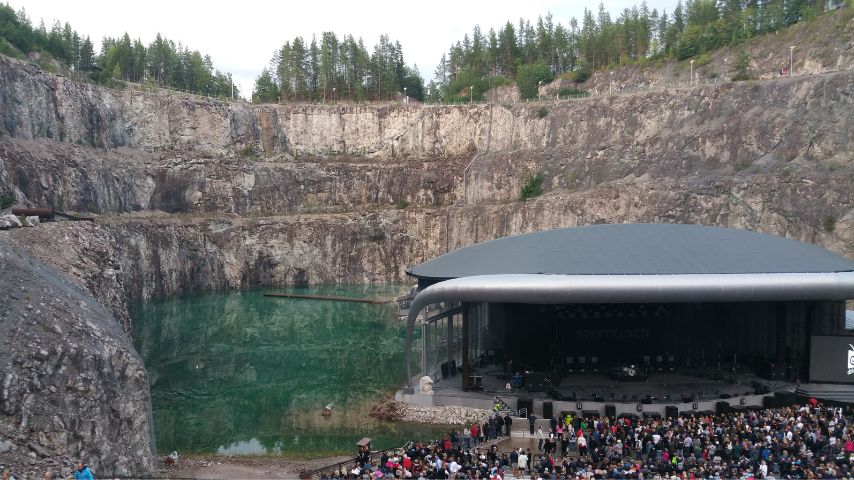 16. Jokkmokk
Jokkmokk is another town located in northern Sweden, in the Swedish Lapland. It is also home to the Sami, Scandinavia's only indigenous people.
Jokkmokk Church is a beautiful church constructed in the Gothic Revival style of architecture and is made of wood, although looking at it, it may not be that evident right away.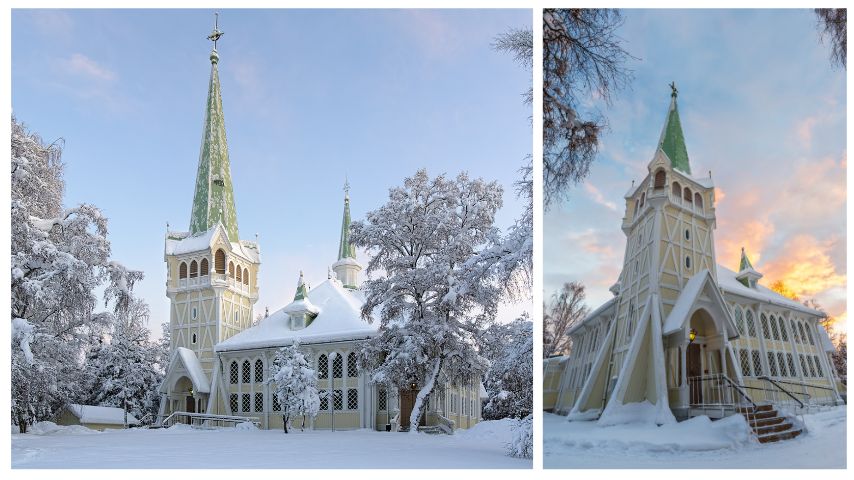 The Jokkmokk Winter Market is an annual tradition whose origins date back 400 years to the Middle Ages, that features traditional food, crafts, music, concerts, art, and exhibitions. Annually, this winter market attracts thousands of visitors and is a way to meet and socialize in a picturesque, beautiful location.
Dog sled tours, reindeer racing, and Northern Lights viewing are some things that can be experienced here.
Location: North Sweden, Swedish Lapland
Population: 4,851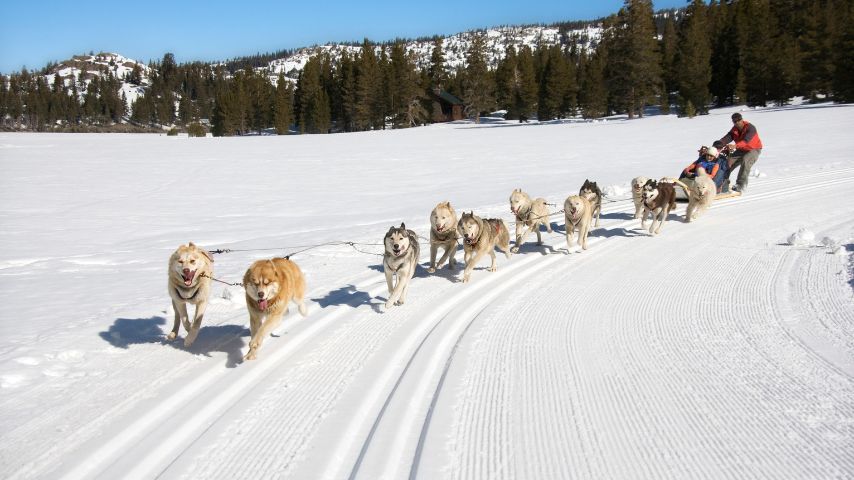 So there you have it, the 16 best cities to visit in Sweden. It is not an exhaustive list, as there are many other towns and cities in this beautiful country, each with its unique charm, that is well worth a visit.
Read Next: The 13 Very Best Places to Live in Sweden
Conclusion to 16 Best Cities to Visit In Sweden
The best cities to visit in Sweden are Stockholm, Gothenburg, Malmö, Uppsala, Västerås, Örebro, Ystad, Kiruna, Kalmar, Karlskrona, Visby, Umeå, Karlstad, Växjö, Rättvik, and Jokkmokk.