Is It Better To Visit Stockholm or Gothenburg? Sweden is one of the best places to visit in Europe. It is a country known for its breathtaking views, closeness to nature, innovative culture, and contributions to technology and design.
Stockholm and Gothenburg are two of the country's largest cities in two different regions. They have unique vibes and characteristics.
If you want to travel to Sweden, you might wonder which one you should visit.
Is Stockholm or Gothenburg better?
Is It Better To Visit Stockholm or Gothenburg?
Stockholm and Gothenburg are worth visiting at least once, but Stockholm is a great option for first-time visitors to Sweden. Stockholm is a cosmopolitan capital with many world-class attractions, but like any big city, it can get crowded and expensive. Gothenburg is a smaller, less expensive city known for its seaport, vibrant culinary scene, and creative and relaxed atmosphere.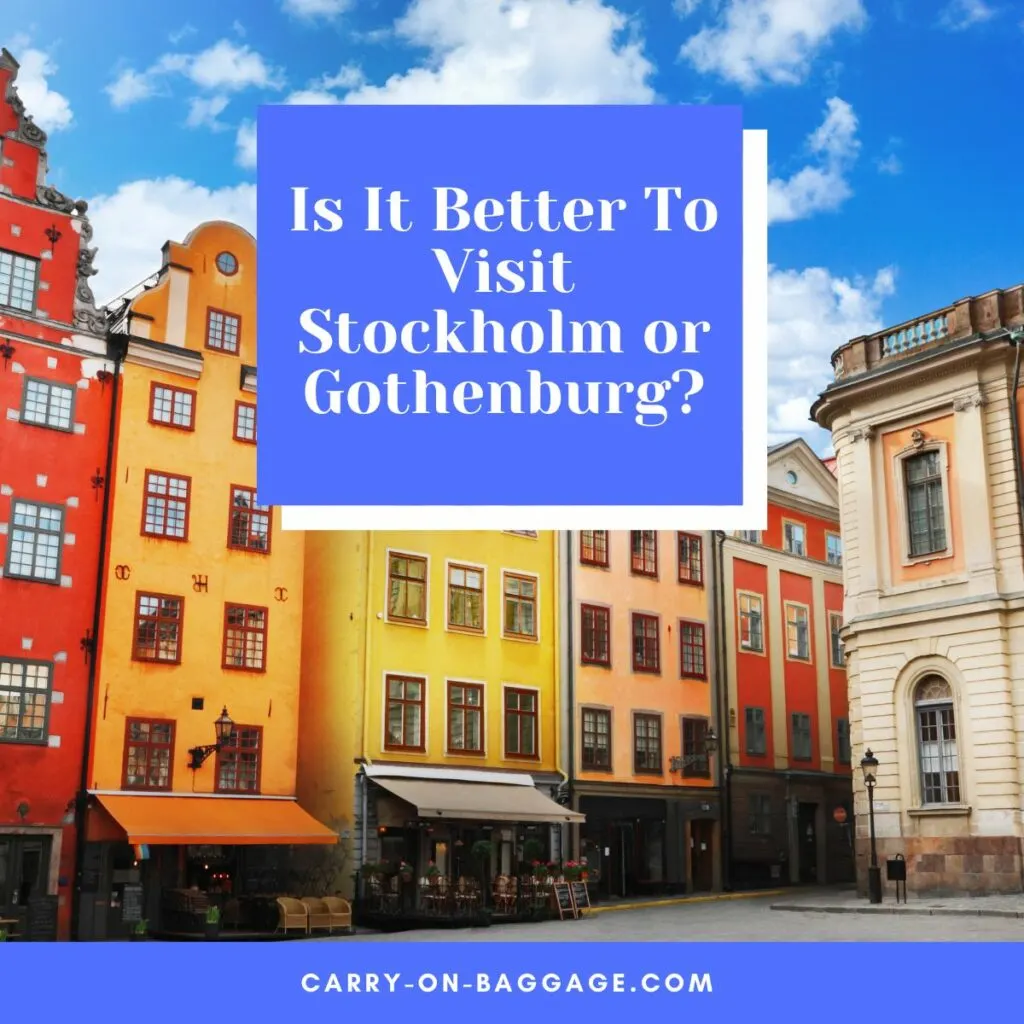 Stockholm – A Cosmopolitan Capital Built on the Water
Stockholm is perhaps the most well-known city in Sweden and is its financial, cultural, and economic capital.
It is a cosmopolitan city in Southeast Sweden, where Lake Mälaren flows into the Baltic Sea. It's considered part of the Svealand region.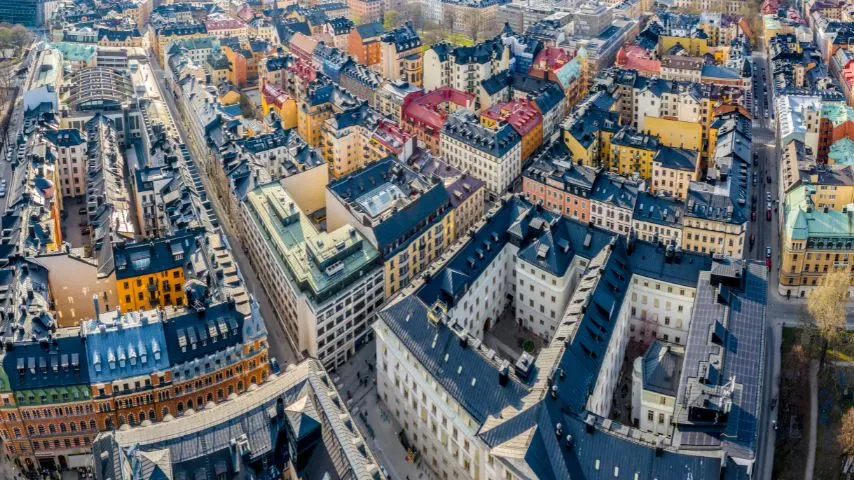 Stockholm is Sweden's biggest city, with a population of 980,000 in the city itself and over 2.4 million when the greater metropolitan area is considered.
Stockholm is considered not only the heart of the country but the heart of Scandinavia. It is a modern, vibrant cosmopolitan city that attracts many visitors and residents from all over the world. It is one of the cleanest and most sustainable cities in Europe.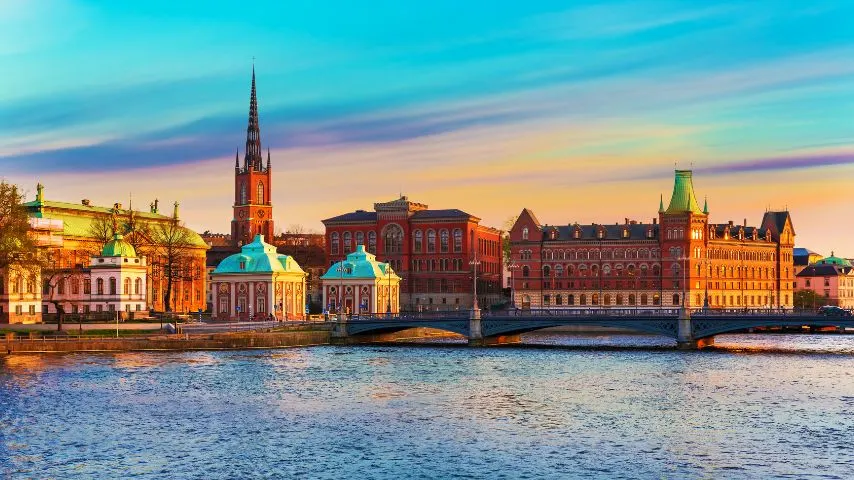 Venice of the North
Because of its many canals and bridges, Stockholm is often called the "Venice of The North."
The entire capital of Stockholm is virtually situated on the water, spread out over 14 islands, each with unique appeal and charm. These islands are all connected by over 50 bridges.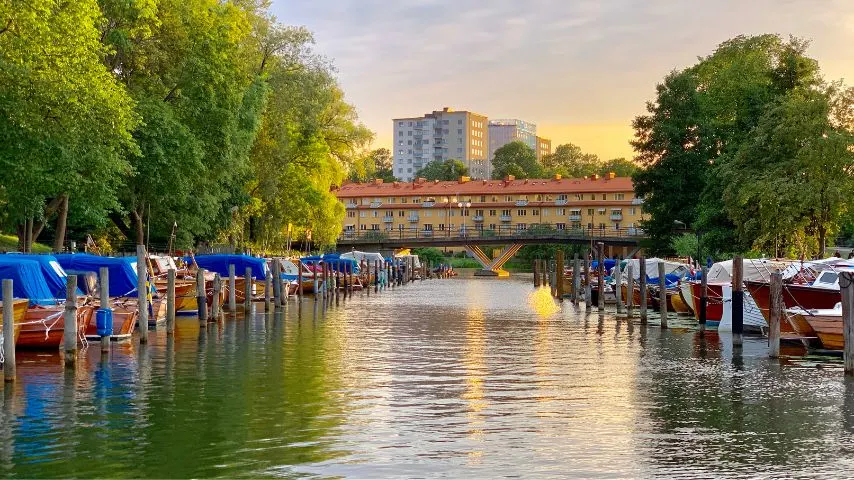 The Silicon Valley of Europe
Aside from this, Stockholm has also been called "The Silicon Valley of Europe". After Silicon Valley, it produces the second-highest number of unicorns — or billion-dollar tech companies — in the world.
Its rich and thriving startup environment has made it a major tech hotspot worldwide.
Some famous companies that started in Stockholm include:
Spotify: music streaming platform, subscription-based
Skype: VoIP platform offering free voice and video calls over the internet
Candy Crush Saga: puzzle game
Minecraft: free-roaming building game
iZettle: a platform that allows small businesses to accept card payments
Klarna: payment platform that allows installments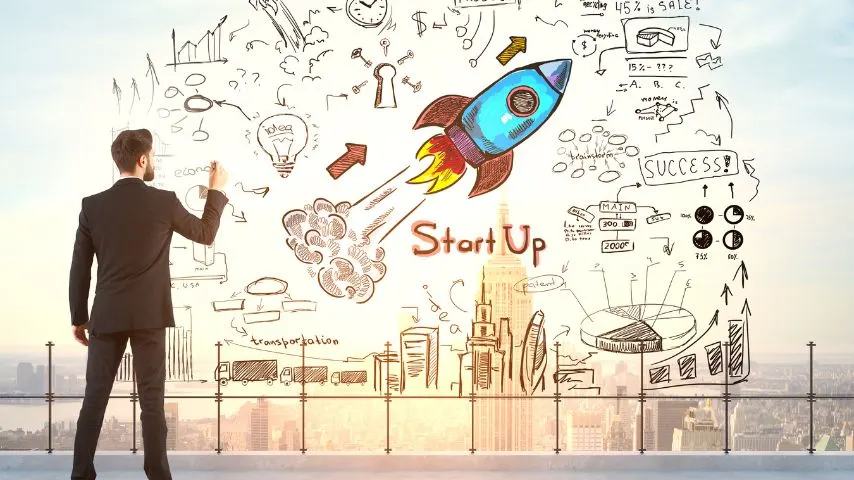 World Class Museums and Attractions
Stockholm is home to the Gamla Stan, one of Europes's largest and most well-preserved medieval and historic districts.
The area dated back to the city's founding in the 13th century, and its narrow cobblestone streets, picturesque alleys, bistros, cafes, and cute boutiques make it one of the most charming areas in the city.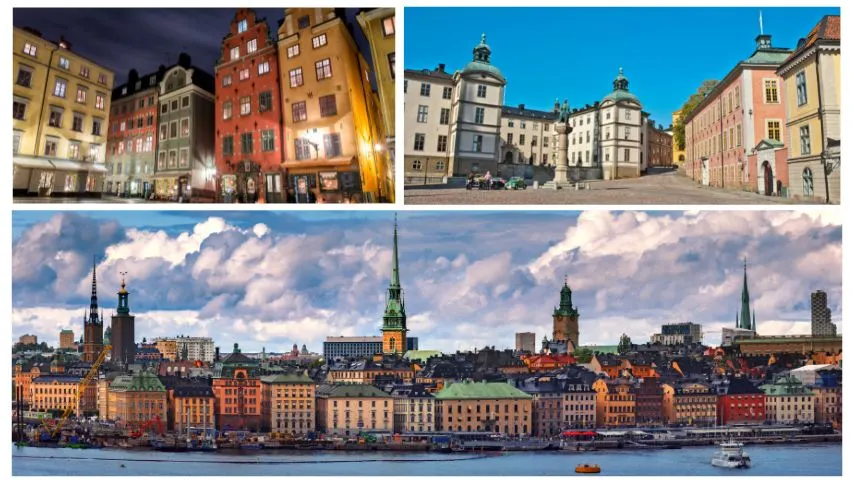 The Baroque-style, 18th-century Royal Palace of Sweden, the residence of the royal family, is also located here.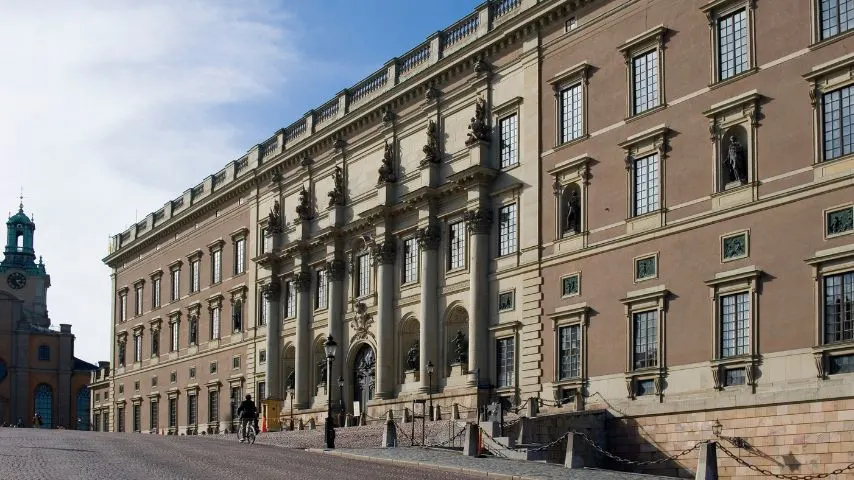 Stockholm is home to many world-class museums. A few of them are:
ABBA Museum – a shrine dedicated to the famous Swedish supergroup ABBA, credited with basically inventing modern pop as we know it today.
Vasa Museum – One of the most visited Scandinavian museums featuring Vasa, the fully intact 17th-century warship that sank on its maiden voyage.
Viking Museum – Where you can learn all about and experience the Viking age, one of the fascinating eras in the history of the Nordic countries.
Nobel Prize Museum – Learn about the ideas and achievements that have significantly impacted and changed the world. Get inspired by the Nobel laureates who dared to imagine that the world can be and should be a better place.
Spirits Museum – Learn all about alcohol – its history, how it is manufactured and consumed, and the practices and traditions attached to it. Aside from a museum, it also features a tasting room, a restaurant, and a bar.
Skansen – An open-air museum founded in 1891, the first in the world. Learn about and experience the Swedish way of life before industrialization. It is also a zoo featuring native Scandinavian animals. It has a children's petting zoo and two indoor aquariums.
Stockholm is home to about 50 museums, each with its interesting charm, making the capital a haven for lovers of history, art, and culture.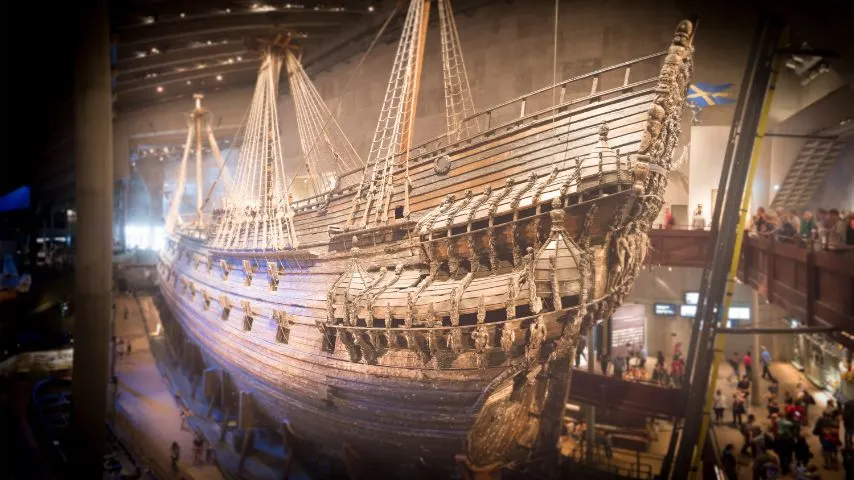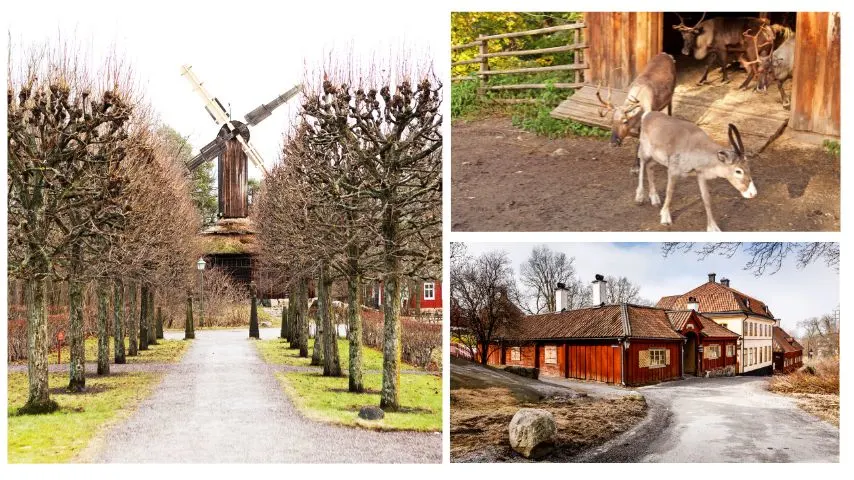 Aside from museums, the Stockholm Metro is also a unique work of art. It is called the longest art exhibit in the world because 90 of its 100 stations feature artworks, installations, murals, mosaics, sculptures, and other art forms from over 150 contributing artists, making it a unique attraction.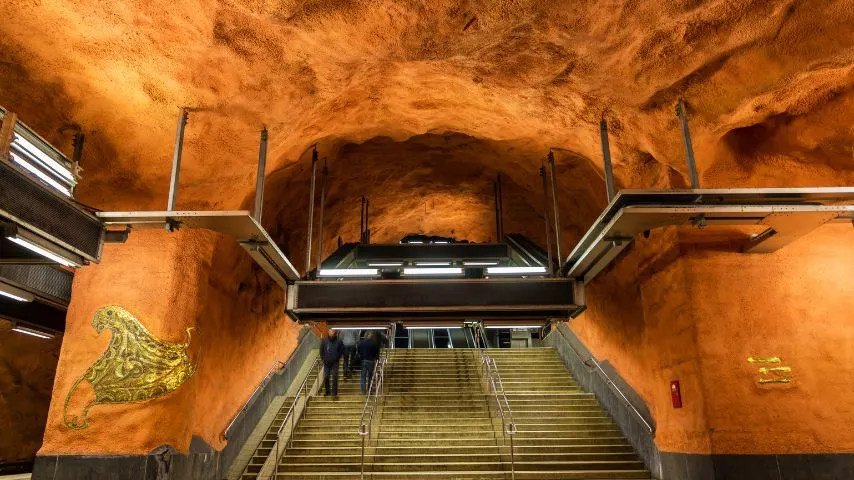 Stockholm is a vibrant city that attracts over 9 million visitors a year. It is a great first city to visit for anyone coming to Sweden.
Gothenburg – A Port City
Gothenburg is a city on the southwestern coast of Sweden, located off of the Göta älv river. It is Sweden's second-largest city, with a population of about 500,000. (Read: The 6 Largest Cities in Sweden)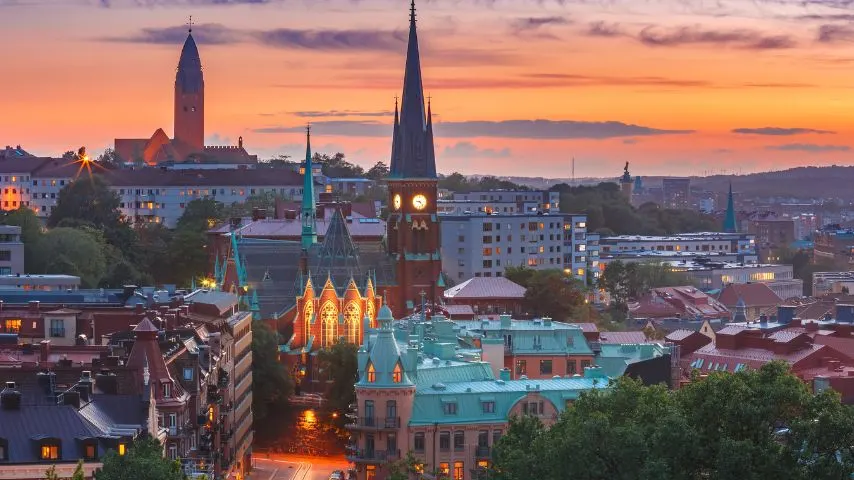 It is known for its seaport, university, and culinary scene. Gothenburg is known as the "The Culinary Capital of Sweden" and the birthplace of the luxury car brand Volvo.
It became an official city in 1621. While it was established officially by Sweden, its earlier success as a city was heavily influenced by the Dutch. Evidence of this can be seen throughout the city, from its leafy avenues to its Dutch-style canals.
Gothenburg was an important strategic port in the 1600s because it was Sweden's only access to the Atlantic Ocean and the North Sea, so the city was heavily fortified and protected.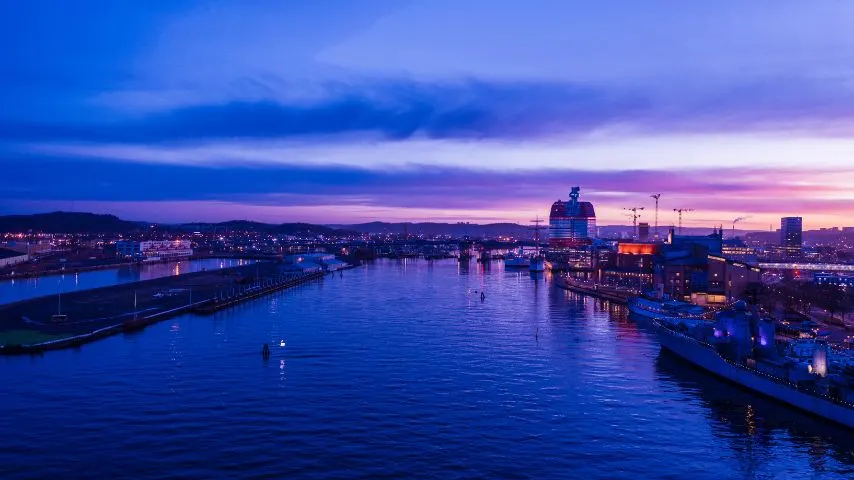 Most of life in Gothenburg then is centered around this port, which flourished as a commercial fishing hub and trade port in that period. Especially when the Swedish East India Company was established in 1731, the port opened the city up to trade with China and many parts of Asia.
The 19th century brought with it industrialization and expanded Gothenburg's industries. When companies like SKF were established in 1907 and Volvo in 1927, they brought fresh job opportunities and innovation.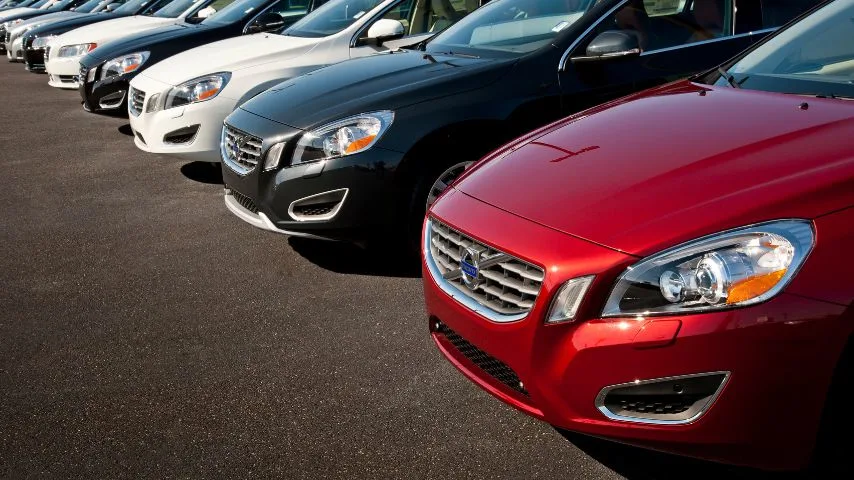 The big industries in Gothenburg are trade, logistics, manufacturing, life sciences, research, technology, events, and tourism. Even with all the innovation and modernization, though, Gothenburg remains attached to its fishing heritage.
The Culinary Capital of Sweden
Because fishing is one of its main industries, Gothenburg is famous for its fresh seafood. Many restaurants in Gothenburg's thriving food scene make high-quality, locally-sourced seafood the main focus of their menus.
They get their fresh seafood way before Stockholm does, plus other fresh, local produce make this a true foodie haven.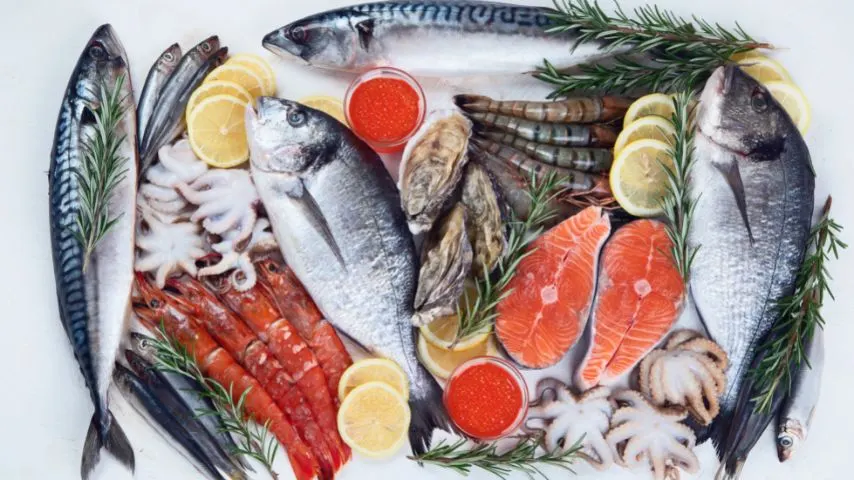 Gothenburg was named the Culinary Capital of Sweden in 2012, bringing to life the rise of New Nordic cuisine focused on local, seasonal, and organic ingredients.
Feskekörka, or Fish Church, is an indoor fish market housed in a structure that looks like the steeple of a church, hence the name.
It has been an iconic landmark fish market since 1874 and is something that all seafood lovers can appreciate.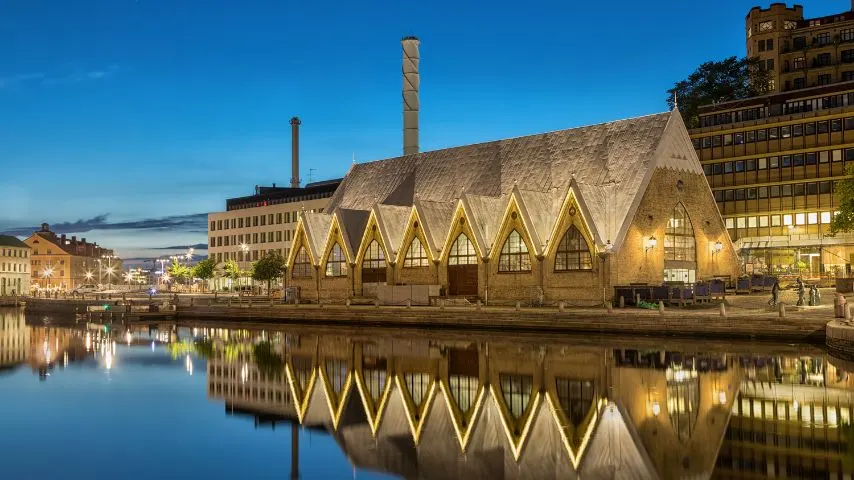 From simple street food to casual eateries to luxury Michelin-starred restaurants, Gothenburg has something to delight all food lovers. Aside from food, it is also known for its great craft beer scene, housing some of the best breweries in the world.
Five One-Michelin-Starred Restaurants
Gothenburg also boasts five local restaurants with one Michelin star each, which is a lot for a city of its size, firmly placing it on the culinary radar of many foodies worldwide.
The five restaurants recognized by the prestigious Michelin Guide are:
Bhoga – Innovative, creative, and unpretentious Swedish dishes using fresh, seasonal, and local Scandinavian produce sourced from small organic farms. Its "use everything and waste nothing" mantra has earned it a Michelin Green star. Despite being considered a fine dining restaurant, the prices are not exorbitant and can be reasonable. A five-course menu costs about 750 Kr or USD70.
Koka – Serves "Modern West Swedish Gastronomy", with a focus on seafood and produce from local farms and growers. Their food philosophy is focused on making the main ingredients shine, establishing clear flavors from a few simple ingredients. Menus can be made fully vegetarian or vegan.
SK Matt and Människor – Open plan restaurant where you can watch the Chefs prepare your food and even book Chef's Table to cook with them before enjoying it. The atmosphere is intimate, and the chefs serve the food themselves. No walls in the kitchen mean you can ask the chefs directly if you have questions about the food. The menu focuses on Swedish food traditions depending on the season, using local and seasonal ingredients.
Project – Restaurant run by a husband-and-wife team in a cozy and intimate setting. Their seasonal tasting menu is balanced and flavorful. Aside from that, the staff is both knowledgeable and friendly. Their homemade bread and homemade butter are favorites, and the menu features modern European food with creative elements.
28+ – Awarded a Michelin star in 1991 and is the longest holder of a Michelin star in Sweden. It serves seasonal French-Scandinavian cuisine and has a wine list that is one of the best in the country.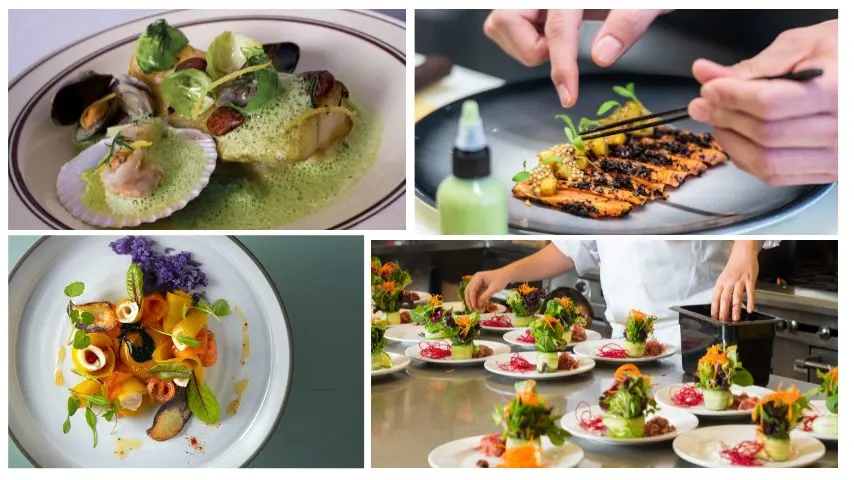 Other Attractions in Gothenburg
Other notable attractions in Gothenburg include Liseberg, an amusement park that opened in the 1920s that remains one of the most popular attractions in the region and is a haven for thrill seekers.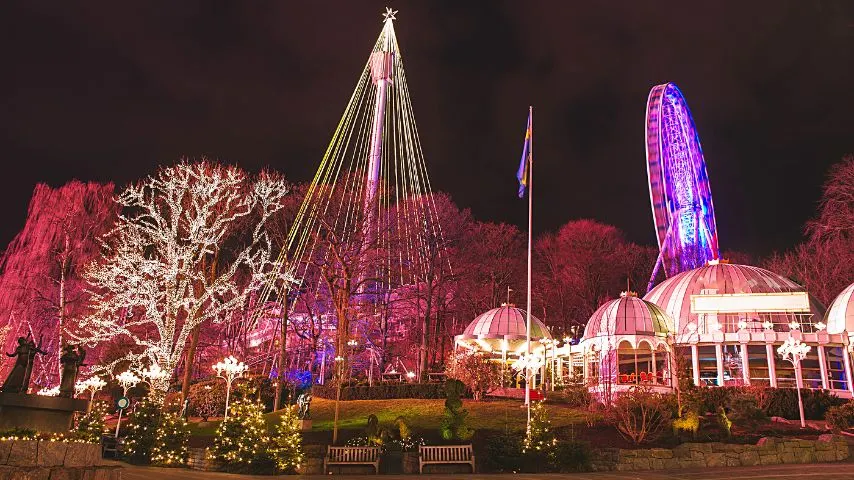 Its wooden rollercoaster is one of the best in the world, and Valkyria boasts the longest vertical drop in all of Europe.
The Gothenburg Museum of Art, The Botanical Garden, and the Volvo Museum are other noteworthy attractions worth checking out.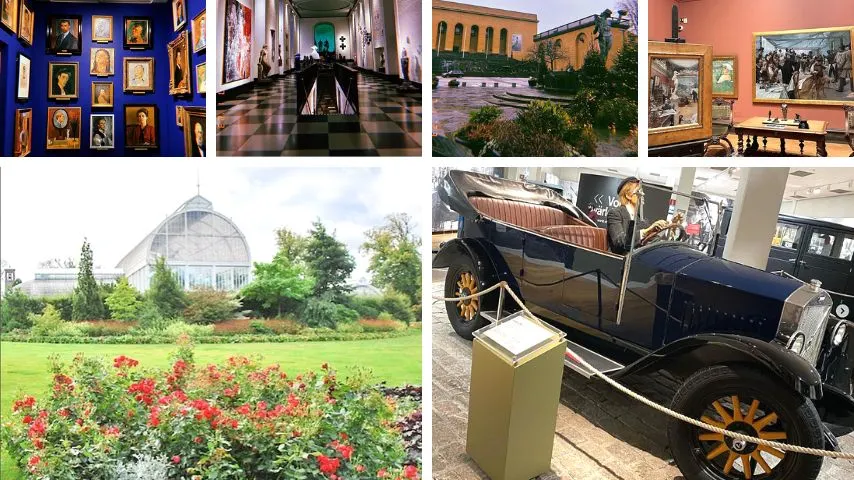 Stockholm vs. Gothenburg – A Comparison
This section will compare Stockholm and Gothenburg in several categories to help you understand how each city stacks up.
Population
Stockholm: 975,551 and 188 km2
Gothenburg: 579,281 and 447.8 km2
Stockholm has a bigger population and a smaller land area between the two cities, which means it is more crowded than Gothenburg.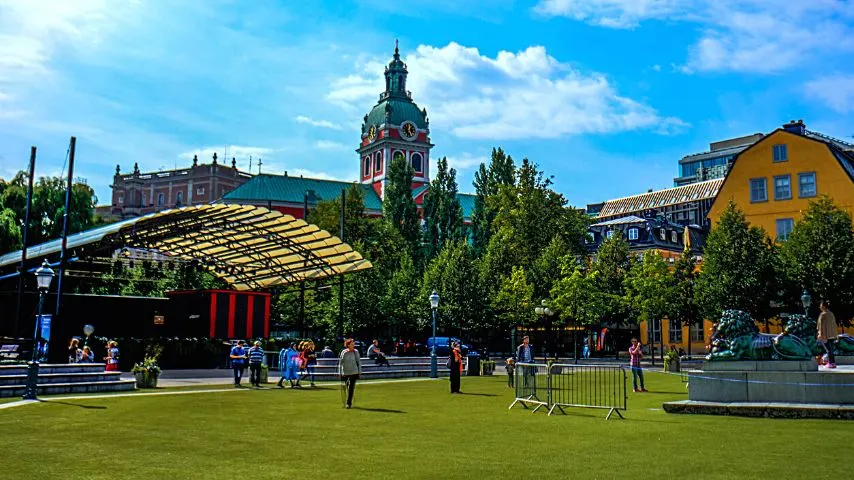 Weather
When most people think of Sweden, they immediately think of long, extremely cold winters, but the country has a more varied climate, depending on the region.
Because of the warm Gulf Stream currents, the climate in most of the country is more temperate and milder than most people would expect.
Sweden can be divided into three regions with three different climates:
Götaland: oceanic, maritime climate (cool summers, cool but not very cold winters, fewer temperature extremes)
Svealand: humid continental climate (hot summers, cold winters, larger temperature contrasts between seasons)
Norrland: subarctic climate (long, cold winters, short, cool summers)
Gothenburg is located in the south of Sweden, in Götaland, while Stockholm is in Svealand.
Because of its location, Gothenburg tends to be a few degrees warmer than Stockholm and enjoys cooler summers and milder winters.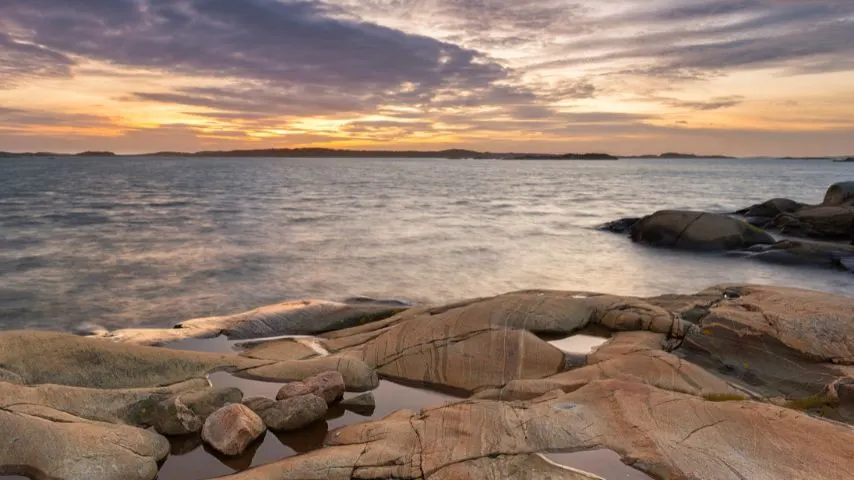 Public Transport
Stockholm has an excellent and efficient public transportation system. The Subway, train, trams, buses, and ferries can all help you navigate and travel around the city with ease. You can also rent a bike and use the many cycling lanes around the city or rent an E-scooter.
Gothenburg has an efficient tram system as well, as well as a network of buses and ferries. Bikes and e-scooters are also an option here.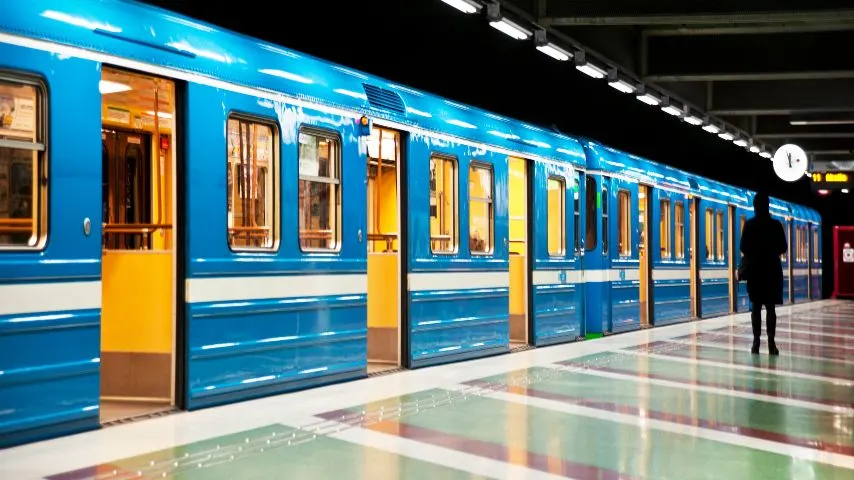 People
This one can be a bit subjective as, of course, there are different kinds of people everywhere, but some people say that people in Stockholm are generally more serious and reserved compared to people in Gothenburg, who tend to be more relaxed and friendly.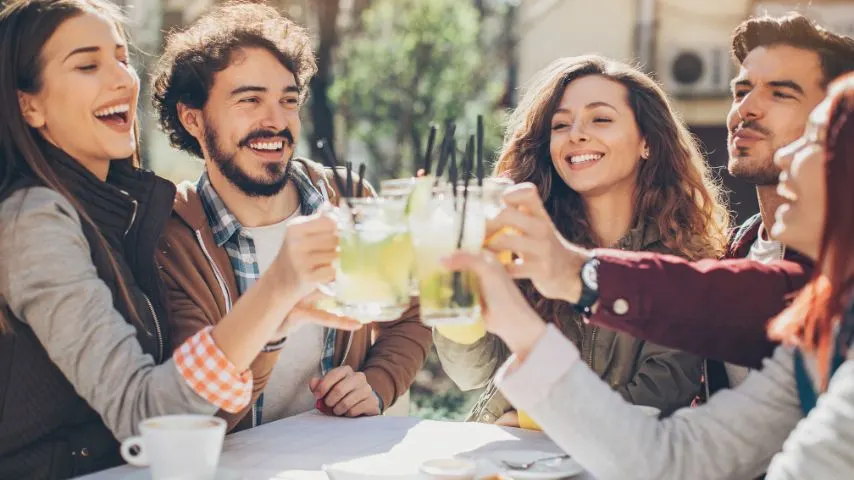 Cost of Living and Prices
According to Living Cost, Stockholm is 20% more expensive than Gothenburg. For a single person in Gothenburg, the average monthly living cost is $1442 compared to $1802 in Stockholm. The average monthly salary, though, is also lower in Gothenburg.
Groceries, food, utilities, rent, and transportation are also higher in Stockholm.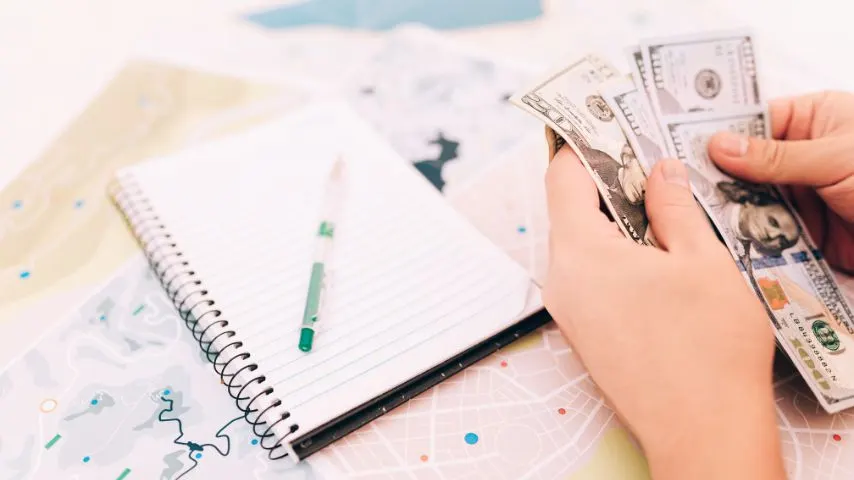 Jobs
Stockholm is the city's financial and economic capital and the city with the biggest population so this is naturally where most of the job openings are.
According to Statista's second quarter of 2022 data, most of the job openings in Sweden are found in Stockholm. It is number one of all Swedish cities, with 47,000 job openings.
This, of course, would also depend on the nature of your job, but in general, Stockholm is home to more jobs than Gothenburg.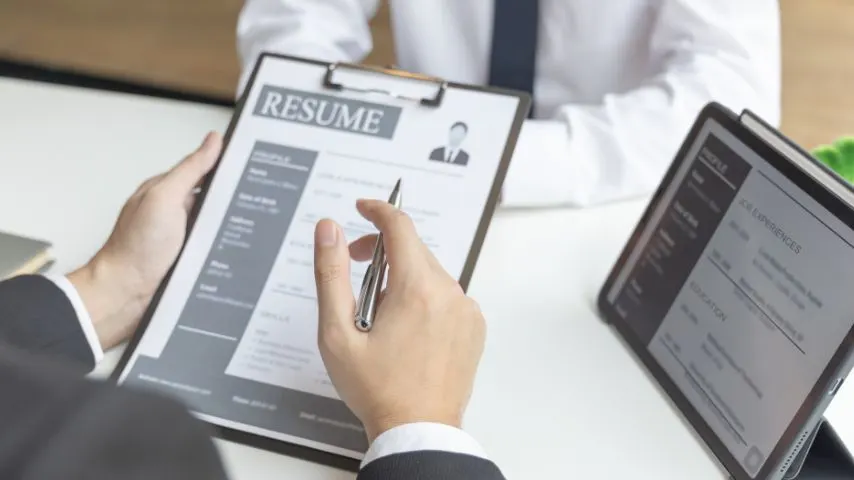 Airports and Ease of Travel
Gothenburg has two airports: Göteburg Landvetter Airport and Gothenburg City Airport. You can catch many flights on carriers throughout Europe from here, but the connections and options are smaller than what you can get in Stockholm.
Stockholm is served by four international airports: Arlanda, Bromma, Skavsta, and Vasteras. Arlanda is the largest of the four.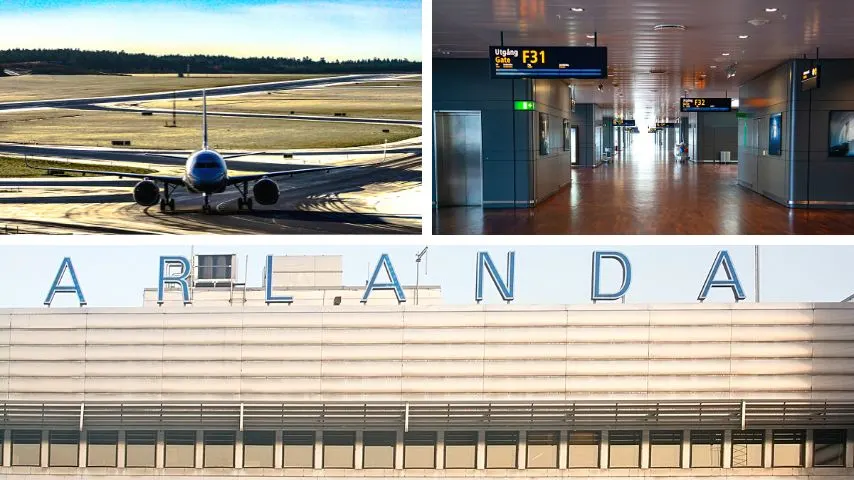 As Stockholm is the capital of the country, it is expected that it is a more well-connected airport with more flight and travel options.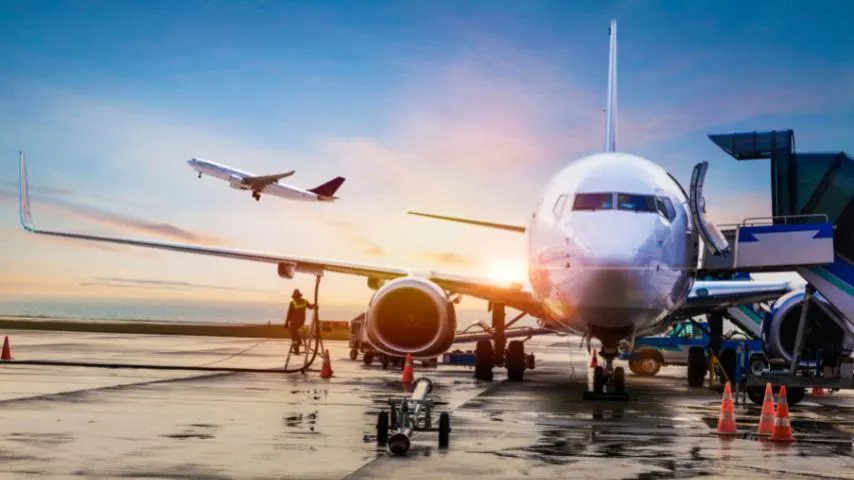 Sightseeing, Culture, and Museums
Stockholm is home to over 50 museums, and within the Gamla Stan, a UNESCO World Heritage Site, The Royal Palace of Sweden, The Royal Armoury, and the Storkykrkan ("The Great Church") can be visited.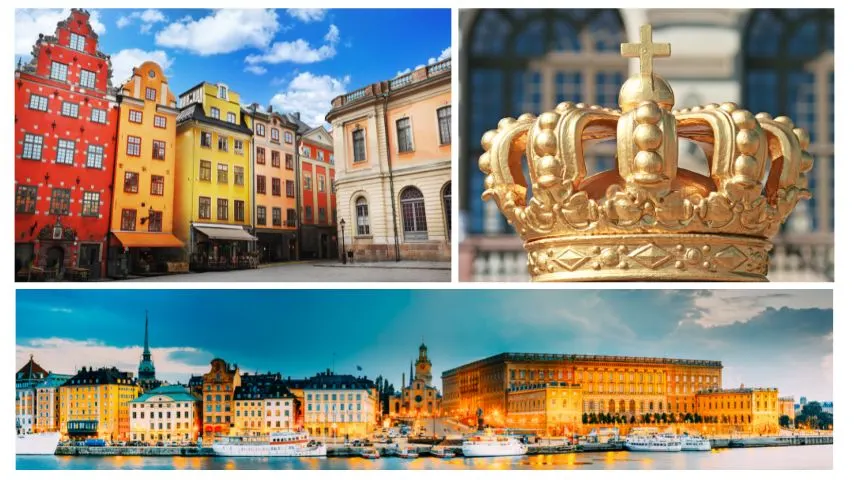 Gothenburg has Liseberg, the Gothenburg Museum of Art, the Botanical Garden, and the Volvo Museum as well as access to the coast.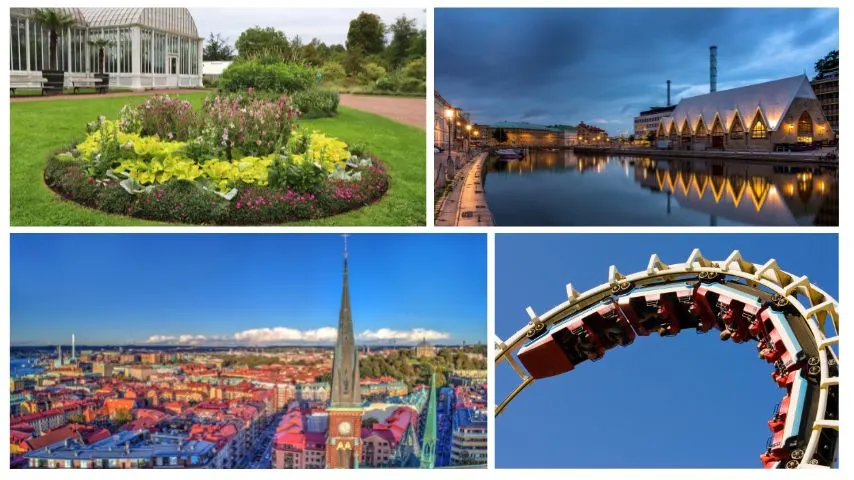 This means that both cities have a lot to offer in terms of attractions and sightseeing.
Food
Stockholm and Gothenburg offer various food options for visitors, but Gothenburg is known more as the city for foodies with its plethora of food options and Michelin-starred eateries.
Nightlife and Entertainment
Stockholm and Gothenburg offer many nightlife options, but clubs in Stockholm tend to be more expensive and exclusive, with stricter dress codes and more stringent guest lists.
Stockholm is a bigger city, so the nightlife scene is also bigger here than in Gothenburg.
Read also: 16 Best Cities to Visit In Sweden
Conclusion to Is it Better to Visit Stockholm or Gothenburg
Stockholm and Gothenburg are well worth a visit, but if you can only choose one city, Stockholm would be great. While it can be more expensive, it is Sweden's cultural, economic, and financial center, so, especially for first-time visitors; it may offer the best introduction to the country.