If you're looking to move to Sweden for work, Stockholm is the best place.
Sweden is best known for its beautiful natural surroundings, progressive culture, and great contributions to the world of technology, innovation, and design.
Because the country advocates for a healthy work-life balance and the work practices and benefits are attractive, it is considered one of the best places to live and work in Europe.
Which City In Sweden Is Best for Work?
The best city in Sweden for work is its capital, Stockholm. Stockholm is the country's economic, financial and cultural center and contains the majority of the job opportunities in the country.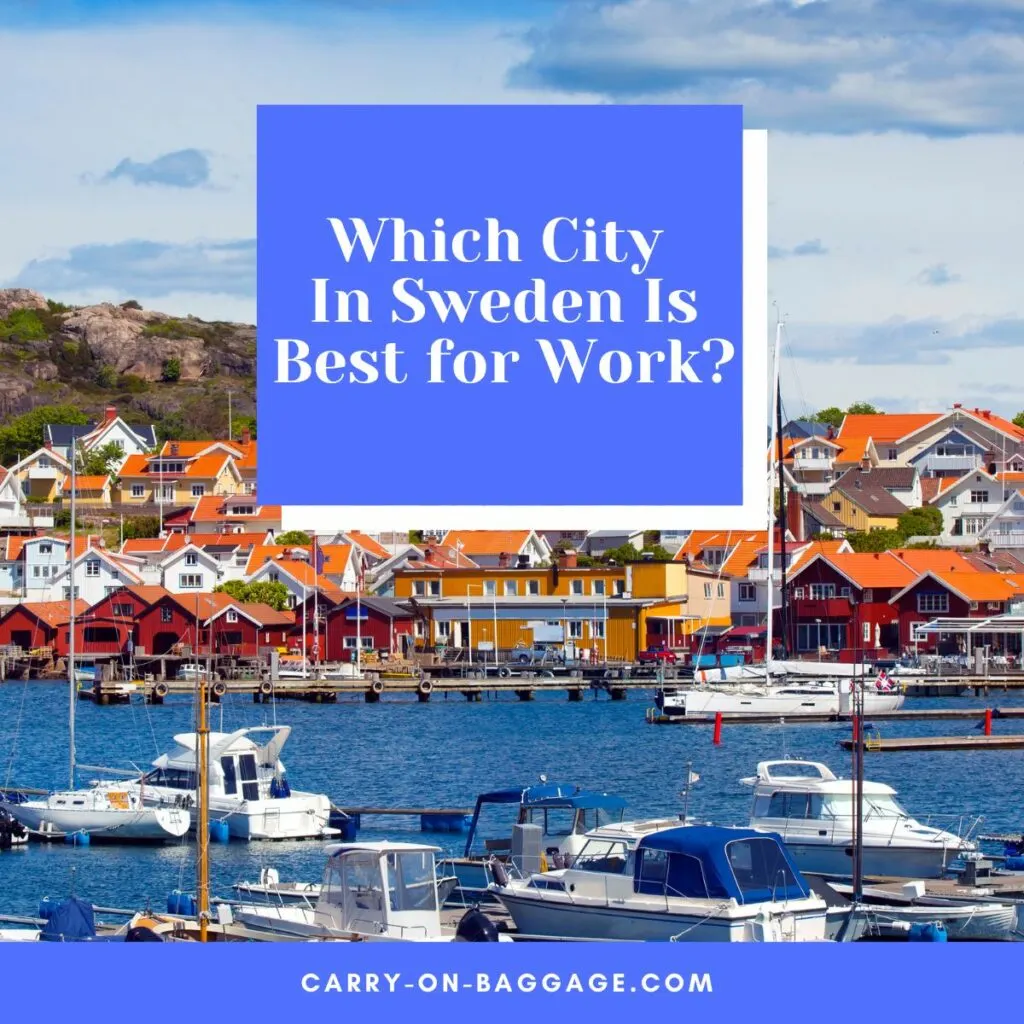 Stockholm – A Capital Built on the Water
Stockholm is Sweden's capital and perhaps its most well-known city. It is located in Southeast Sweden, and is the biggest city in the country, with a population of 980,000 in the city and 2.4 million in the Greater Stockholm Metropolitan Area.
Considered the heart of Scandinavia, Stockholm attracts many visitors and many foreigners and ex-pats looking to experience the Swedish way of life. Stockholm's considered one of the best Swedish places to live in. (Read: The 13 Very Best Places to Live in Sweden)
Stockholm is known as a clean and modern urban metropolis, with a vibe and energy that's more relaxed compared to other capital cities. It's one of the cleanest and most sustainable cities in the region.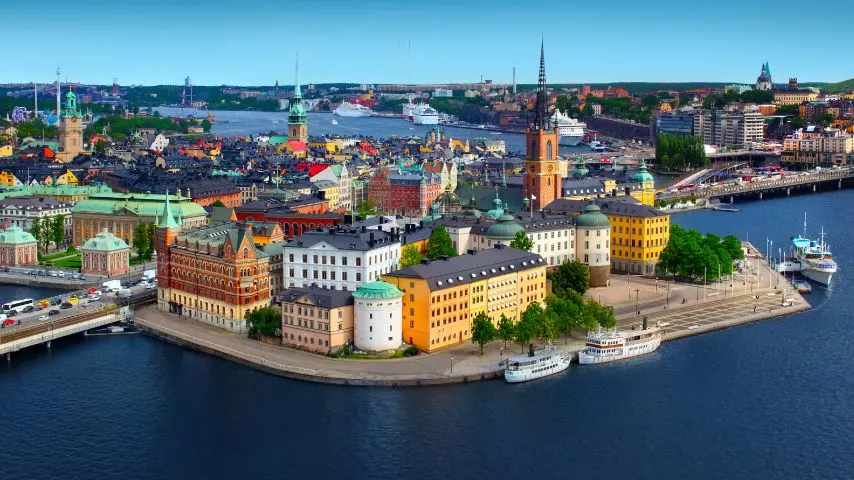 Venice of the North
"Venice of The North" is what Stockholm is sometimes known for because of its many canals and its unique layout. The capital is virtually all on the water and is spread out over 14 islands, connected by over 50 bridges.
Each of the islands in this sprawling capital has its charms and personalities.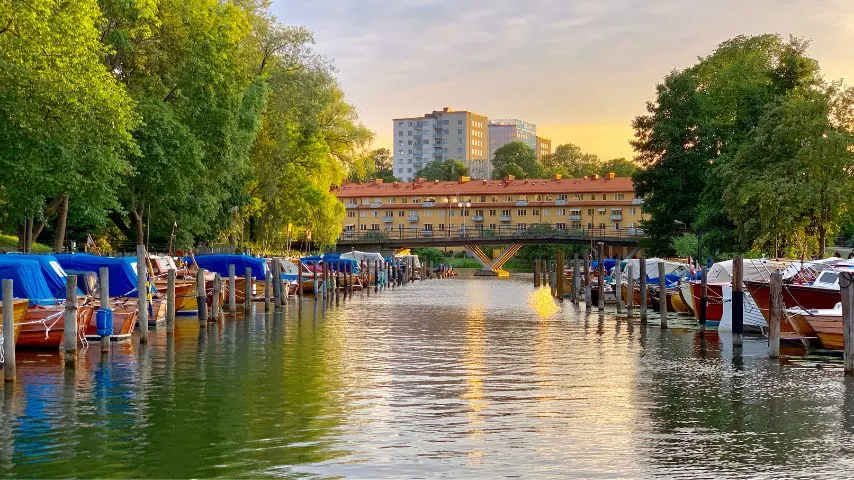 The Silicon Valley of Europe
Stockholm has also been called "The Silicon Valley of Europe" because it has a rich and thriving startup environment.
Many people know that Silicon Valley is the world's tech capital, producing billion-dollar companies regularly. But not many know that the city of Stockholm closely follows at number two.
Reuters notes that Stockholm is second only to Silicon Valley about the number of unicorns it produces. Unicorns are tech startups with a value of $1 billion and above. Stockholm has 0.8 unicorns per 100,000 inhabitants compared to Silicon Valley's 1.4 per 100,000.
Some of the famous companies that got their start in Stockholm include:
Spotify: subscription-based music streaming
Skype: VoIP program that allows free chats and calls (video and voice) over the internet
Candy Crush Saga: tile-matching puzzle game
Minecraft: a sandbox or free-roaming building game
iZettle: card acceptance service for small businesses
Klarna: buy now and pay later payment platform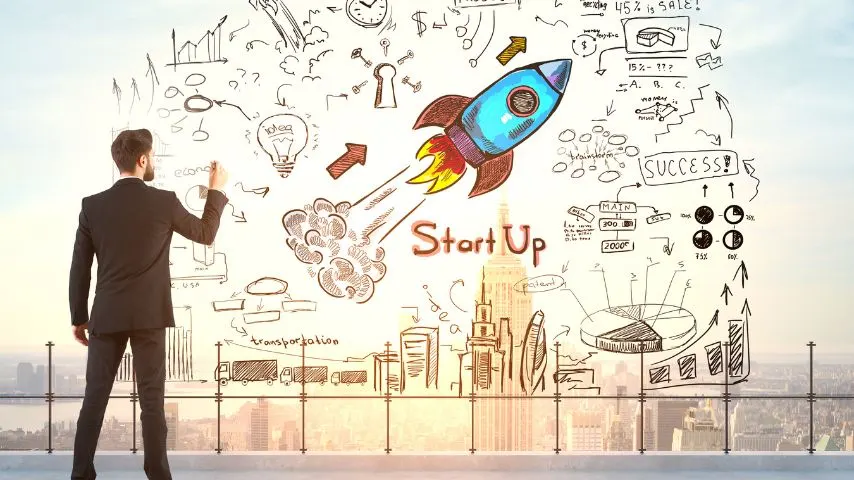 More Jobs in Stockholm
According to Statista, most of the job openings available in Sweden are found in Stockholm. According to their second quarter of 2022 data, Stockholm leads all Swedish cities with around 47,000 job openings.
West Sweden came in second with about 24,000 jobs, followed by East-Central Sweden and South Sweden, with about 16,000 each.
Below is the breakdown by region for Q2 of 2022 from Statista.
Stockholm: 46,698
West Sweden: 24,112
South Sweden: 16,765
East-Central Sweden: 16,659
Småland and islands: 9,079
North Central Sweden: 7,625
Upper Norrland: 5,344
Central Norrland: 3,134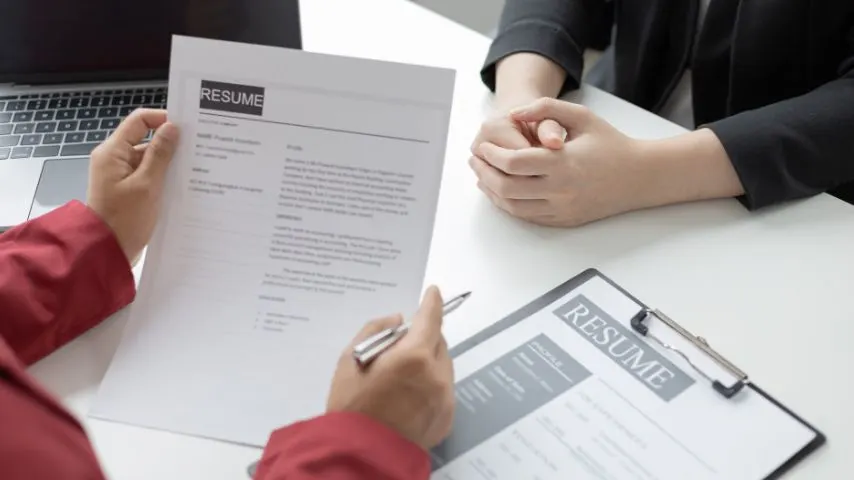 The Largest Employers in Stockholm
The three largest employers in Stockholm are also the three largest employers in the country.
Securitas AB: A securities company that employs over 290,000 people
H&M: A retail clothing company that employs over 110,000 people
Ericsson: An information technology and communications company that employs over 98,000 people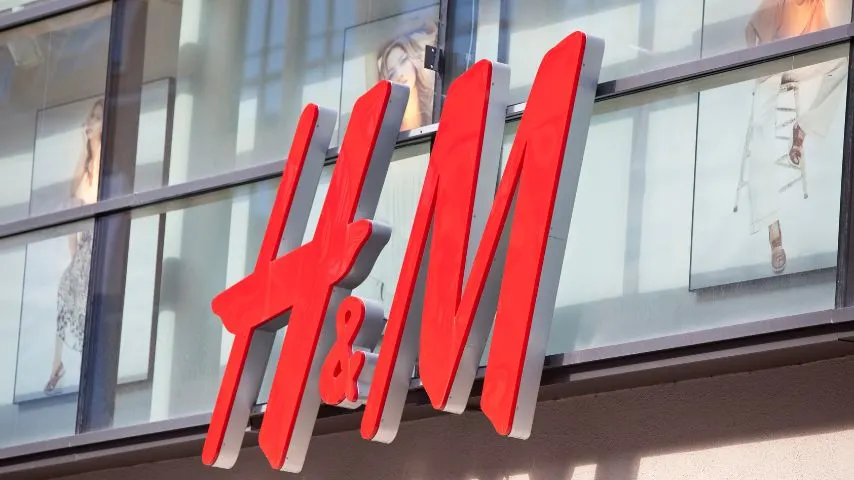 Fastest Growing Industries In Stockholm
Stockholm has several fast-growing industries. A few of them are listed below.
1. Information and Communications Technology
Stockholm has conditions conducive to tech startups and innovation because it has the necessary talent, interest, market, support, and infrastructure to encourage the exploration of ideas and their eventual execution.
Over the last few decades, it has become a world-class startup hub and a factory for tech billionaires.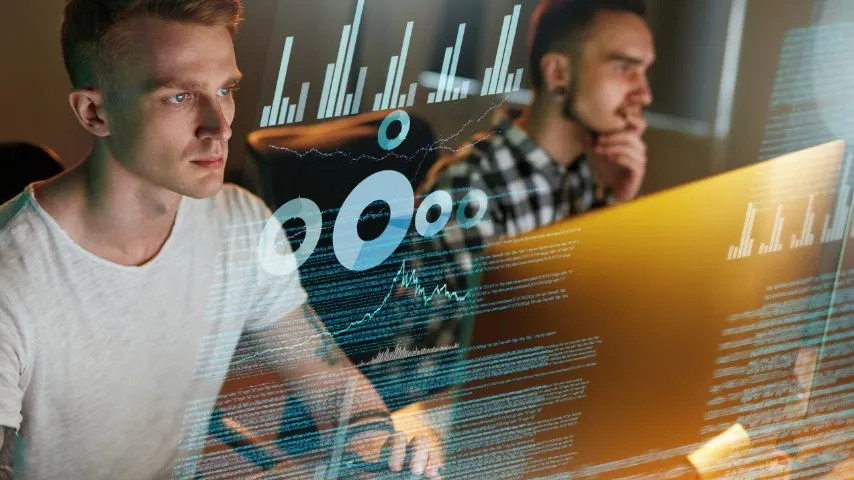 2. Life Science
The Stockholm-Uppsala region is home to one of the world's leading and most successful life science clusters.
Close coordination between the government, the industry, academic institutions like the Karolinska Institutet, and access to large medical databases make this an ideal environment for those interested in life science projects that improve general health and quality of life.
Additionally, it is a basic practice in Sweden that individuals will own their research and results, which is an added incentive to come up with great ideas.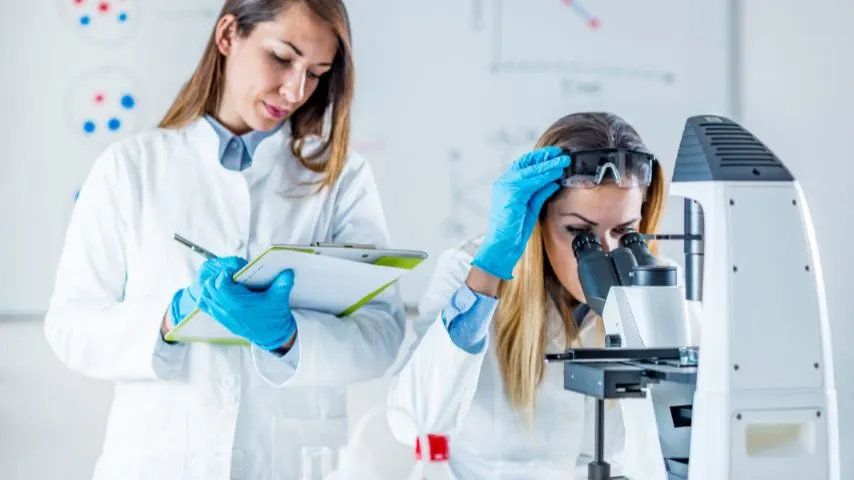 3. Clean Technology
As one of Europe's greenest and most sustainable cities, Stockholm also has a vibrant cleantech industry. There is genuine and growing interest in alternative fuels and renewable energy because the city of Stockholm officially aims to be fossil-fuel-free by 2040.
The city's goal to make itself more sustainable and environment-friendly, coupled with its robust tech startup scene, makes for a bustling cleantech cluster.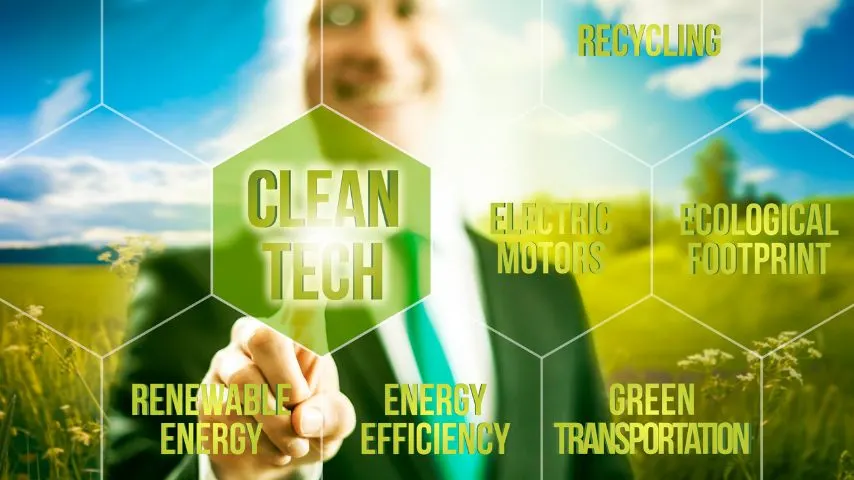 4. Retail
Stockholm has seen the growth of many retail brands in the last few years. Because it is a cosmopolitan city with high purchasing power, and a trendy and open-minded consumer base open to innovation, technology, and design, the industry will continue to grow, and big brands will continue to come in and expand in this growing city.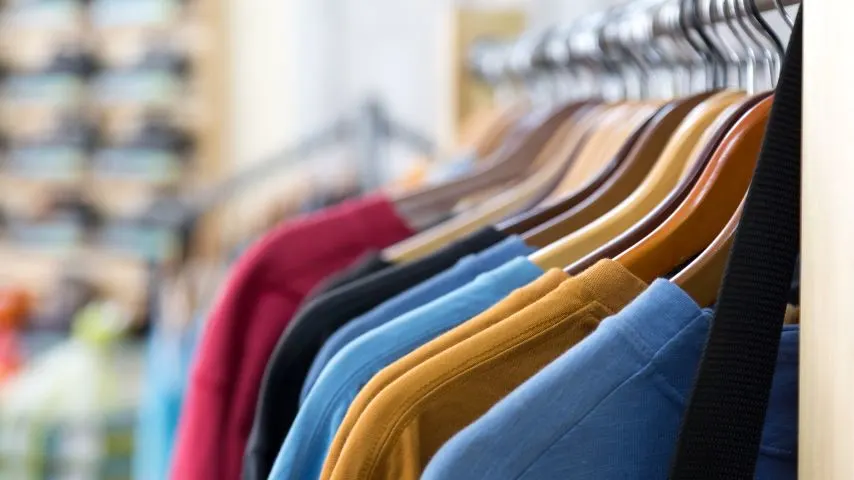 5. Automation
Stockholm is home to the world's leading automation technology cluster. With a big workforce with varied experiences, they are able to create tailored solutions for companies and contribute to industries such as robotics, and process and power automation.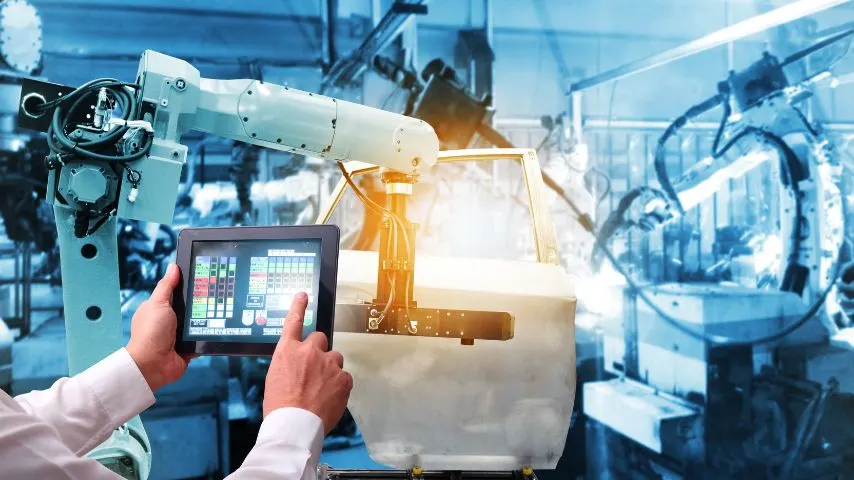 6. Creative Industries
Innovations and collaborations in film, music, food technology, gaming, fashion, and design are prolific in Stockholm.
Its tech know-how and natural inclination for sustainability and creativity allow the creative industries to flourish and offer new and exciting business ventures.
Most In-Demand Jobs in Sweden for the Next Few Years
According to the Swedish Public Employment Service, which makes forecasts of the country's future job opportunities, the following jobs and industries will be some of the most in-demand in Sweden in the next few years.
Healthcare – Doctors, Surgeons, Nurses, Midwives, Dentists
Medical Secretaries and Care Administrators
Software and System Developers
Engineers
Systems analysts and IT architects
Games and Digital Media
Construction – Carpenters, Woodworkers, Plumbers, Welders
Civil Engineering
Interpreters and Translators
Hospitality, Hotel and Restaurants, Chefs, Bakers, Confectioners
To know more about the forecast for a specific profession or industry, you may visit the Swedish Public Employment Service. The website is in Swedish, but many browsers readily translate the page into English.
Average Salary in Stockholm
According to Living Cost, a crowd-sourced database of the cost of living for various cities, the median salary in Stockholm after tax is $3,150.
InterNations, a site that connects ex-pat communities in many different cities, notes that the average salary in Sweden is about $4,700 (SEK46,000).
It would, of course, depend on the nature of the job and the industry and whether your job pays hourly.
Certain jobs pay more than others. Doctors, surgeons, nurses, IT specialists, engineers, and financial executives are among some of the well-paying jobs.
Companies in Sweden generally pay well, higher than other European countries, but it is also because the cost of living can be high, too.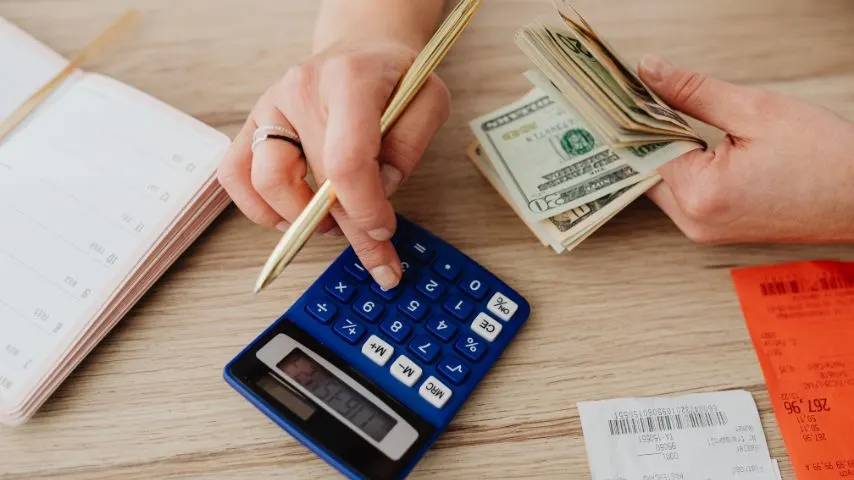 Cost of Living in Stockholm
The crowd-sourced information website Living Cost reports that the monthly cost of living in Stockholm is about $1,802 for a single person and about $4,051 for a family of four, including rent.
According to their data, this is in the top 22% of the most expensive cities to live in in the world, and the values make it the most expensive city in Sweden.
While the cost of living can be quite high, most people working in Sweden earn enough and are paid well to cover and sustain the basic living costs.
Aside from that, there are many work benefits you'll find hard to find elsewhere.
Benefits of Working in Sweden
1. Lots of Holidays
Employees are required by law to get five weeks of paid time off, with most companies giving their employees six weeks. This means that working in Sweden, you'll get lots of vacation leaves.
People take these holidays seriously, too — no checking work emails during vacation!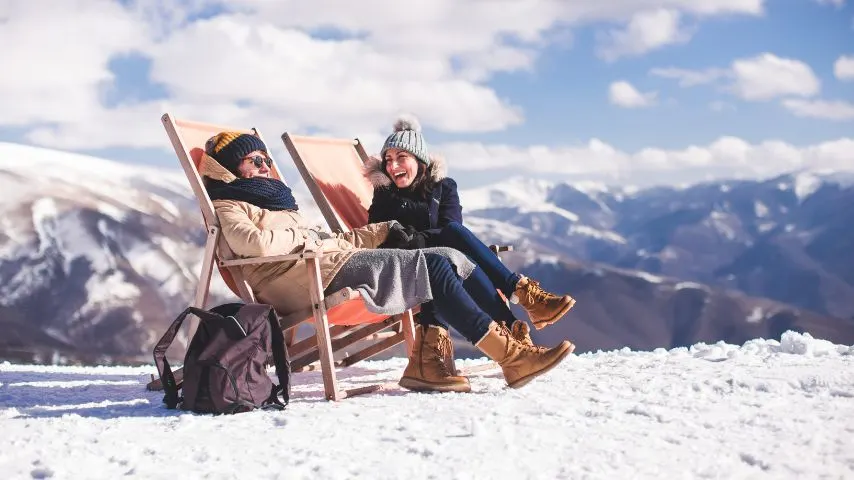 2. Equality in the Workplace
Say goodbye to traditional hierarchies in the office. The Swedish office culture is all about equality. Everyone is called by their first name (something that Swedes are used to even from the very early days of preschool when they address their teachers by their first names).
The CEO is usually not some high-up person you can never ever hope to meet as a regular employee but is someone you will likely know and talk to personally and even possibly exchange ideas with.
Aside from hierarchies, gender equality is also very strong in the Swedish workplace, with equal opportunities for both genders.
3. Strong Unions
Strong unions exist in Sweden to protect their employees' interests and rights. About 70% of employees in Sweden belong to a trade union. They work with employer groups and sectors to agree on conditions and perks that apply not just to union members but to everyone across the board.
Perks like gym memberships, stipends, scholarships, and other benefits are negotiated to apply to all.
4. Parental Leaves
Swedish parents get 480 days of parental leaves per child, which ideally must be equally split between the father and the mother. These leaves are paid up to about 80% of their salary.
The father must use up at least 90 days of those allotted leaves, allowing the father an opportunity to be a stay-at-home dad. Unlike in other countries, it is quite common to see a group of Swedish dads hanging out at a café with their kids while their wives go back to work.
5. Education Pause
Any employee who has worked at least six months in a company is allowed to put their career on hold to return to school.
They are entitled to leave an absence to pursue education or further studies. While this is an unpaid leave, the law requires that the job they left behind should be waiting for them when they come back. This is called the Employee's Right to Educational Leave Act.
6. Unemployment Benefits Fund
For as low as SEK140 a month (USD14), employees with post-graduate secondary education can "subscribe" to an unemployment fund so that should they lose their jobs, they can claim up to 80% of their salary from that "safety net" (a maximum of SEK26,400 a month or USD2,500).
7. Fika Culture
Sweden is famous for its Fika culture. Fika means having coffee and a sweet pastry with a group of people and is part of the office culture in Sweden.
People in Sweden are not required to work more than 5 hours straight without a break, so taking a Fika is hugely popular in the Swedish workplace. Some companies even provide regular fika for their employees.
More than drinking coffee, it is about socializing and bonding with your co-workers, which no doubt leads to more harmonious working relationships.
Aside from regular Fika breaks, the law states that you cannot work more than 40 regular work hours per week in Sweden. The Working Hours Act states that even with overtime, on-call time, and extra time, work hours cannot exceed 48 hours.
That means they are extremely serious about the work-life balance, which makes for ideal working conditions.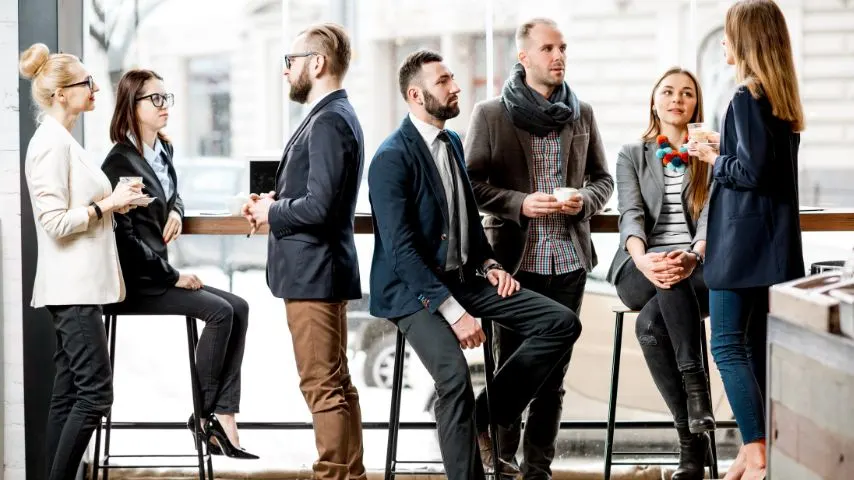 Useful Resources
If working in Sweden and Stockholm specifically sounds very attractive to you, and you feel you have the skills that the country might need, you may check out some useful resources below to help you get started on your quest to move to Sweden.
Other Cities in Sweden to Look for Work
Aside from Stockholm, below are some Swedish cities you can consider for job opportunities.
1. Gothenburg
The second largest Swedish city, located on its western coast. Gothenburg's known for its universities and its port.
Jobs are abundant in finance, banking, and tourism, as well as technical positions in shipping and manufacturing.
Population: 590,000
Land Area: 447.8 km2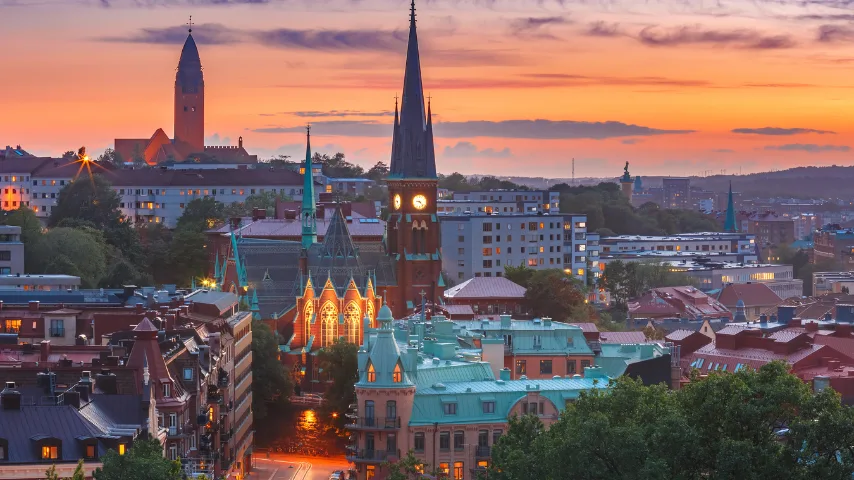 2. Malmö
The third largest city is located in Southwest Sweden and is known as the country's happiest city and known for its diversity and entrepreneurial and startup environment.
Population: 350,647
Land Area: 76.81 km2
3. Uppsala
Sweden's fourth largest city is East Central Sweden, about 40 miles northwest of Stockholm. It is known for its history and universities.
Various employment opportunities in education and medicine, especially biotechnology, are offered here in Uppsala.
Population: 177,000
Land Area: 48.77 km2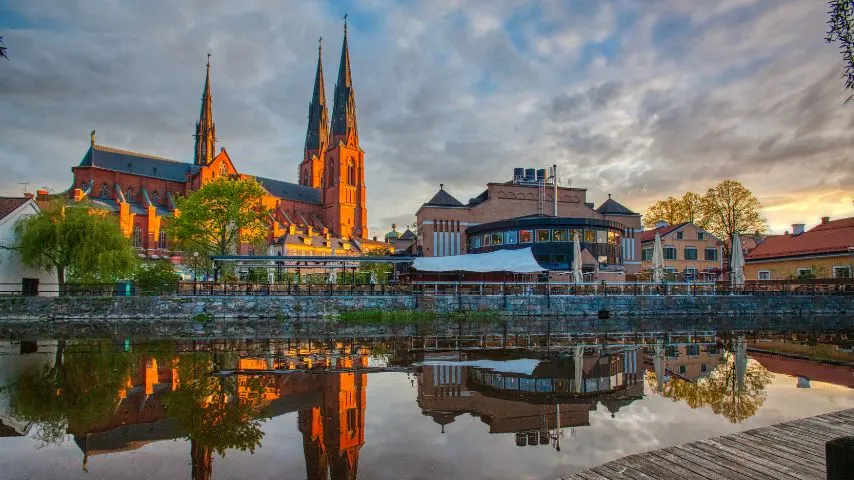 (Read next: The 6 Largest Cities in Sweden)
Conclusion to Which City in Sweden is Best for Work?
Stockholm is the best city in Sweden if moving for work as it is the country's capital, and has the biggest concentration of jobs in various sectors.