In this article, I'll list the 16 best places to live in the USA for singles.
So if you're single and are looking for the best city to call your home, I've got you covered.
16 Best Places to Live in the USA for Singles
Austin
Dallas
San Antonio
Houston
Seattle
Portland
New Orleans
Atlanta
Denver
Minneapolis
Miami
San Francisco
New York
Boston
Chicago
Washington D.C.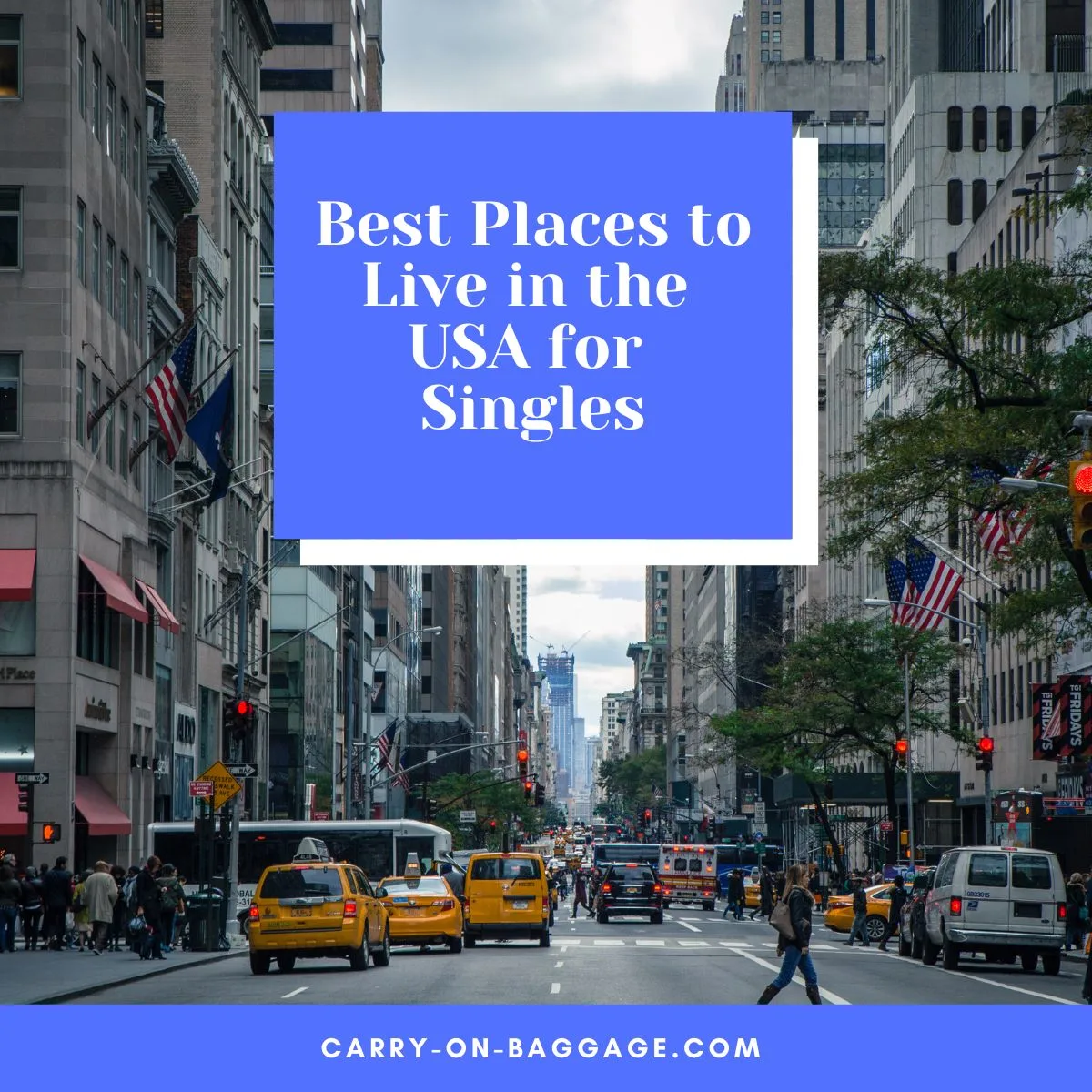 16 Best Places to Live in the USA for Singles
1. Austin
Austin's considered to be one of USA's best places to live in. With its mild weather, booming job market, thriving cultural scene, and laid-back lifestyle, it isn't hard to see why.
It is a hotspot for technology startups as well as big-name tech companies, and it has been nicknamed "Silicon Hills".
Facebook, Google, Apple, Cisco, IBM, Intel, Paypal, Oracle Corporation, and Visa are just some of the companies that have offices in Austin that offer a growing number of jobs.
Two renowned music festivals – SXSW and Austin City Limits – are held in the city.
SXSW, or South by Southwest, brings together music, culture, and film in one event through conferences, trade shows, and festivals, and is something that is highly anticipated across industries.
Austin City Limits is an annual music festival that runs on two consecutive three-day weekends and features big-name musical acts from different genres.
Austin's population has been steadily increasing, and the younger ones especially are flocking here. If you are single and want to meet new people, in a vibrant and bustling city with tons of things to do and tons of opportunities, Austin is a great choice.
Population: 964,177
Median Age: 33.7 years old
Median Home Value: $358,600
Median Rent: $1,346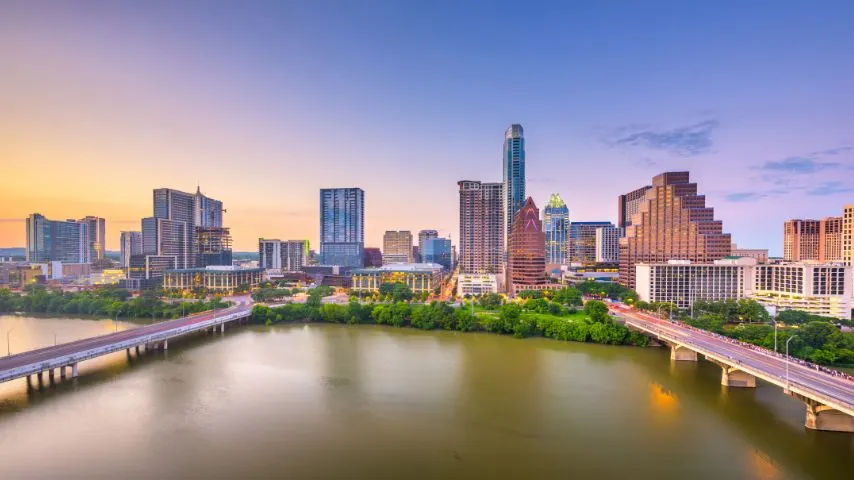 2. Dallas
Another fast-growing and bustling Texas city, Dallas is a great place to live for singles. (Read: The 12 Best Places to Live in Dallas for Singles). With a growing economy and job market, and notable art and culture scene, there's no shortage of things to do here.
Dallas is home to the most concentrated urban arts district in the world and is known for its history, shopping, frozen margaritas, Texas BBQ, and sports culture.
The Dallas Cowboys, also known as "America's Team" is a proud fixture of the city, and is considered one of the most valuable teams in the NFL.
Dallas is home to many Fortune 500 companies, and according to experts, more people have moved to Dallas compared to any other U.S. city in the last decade.
Compared to other U.S. cities, it is safer and more affordable, with a higher quality of living.
Dallas is popular with younger people but no matter what age group you belong to, there is something for you here. The interesting thing about Dallas is that each neighborhood has its own sub-culture.
With the diversity of neighborhoods and the people living here, there surely is something for everybody.
Singles will be endlessly entertained in this city, which offers tons of opportunities for socializing.
Population: 1,288,457
Median Age: 32.9years old
Median Home Value: $208,700
Median Rent: $1,111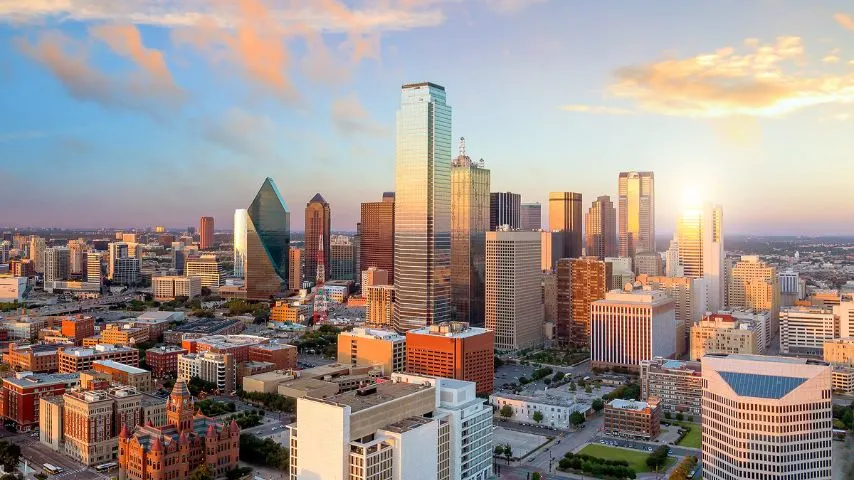 3. San Antonio
Located in South Central Texas just south of Austin, San Antonio is the 7th largest city in the country, and one of the most visited.
It is most known for the Alamo, a compound and fortress built by missionaries of the Roman Catholic church in the 18th century.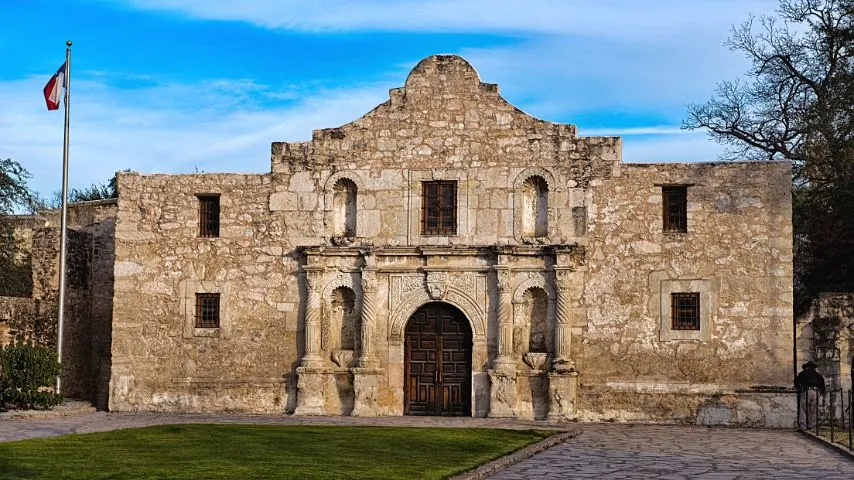 It was where the Battle of the Alamo happened, a pivotal event in Texas's fight for independence. It is a UNESCO World Heritage site that is very important to Texans and draws millions of visitors each year.
Spanish colonial architecture and Hispanic culture abound in San Antonio. The city, in fact, has the biggest concentration of architecture from this period in North America.
The San Antonio Riverwalk is one of the top attractions in Texas and features 15 miles of shopping, dining, and entertainment, where you can also appreciate history and architecture, either by walking or hopping on a boat on the river for a unique sightseeing experience.
For a true experience of San Antonio culture, Market Square, the largest Mexican market in the country, is the place to visit with its many shops, dining, and live entertainment.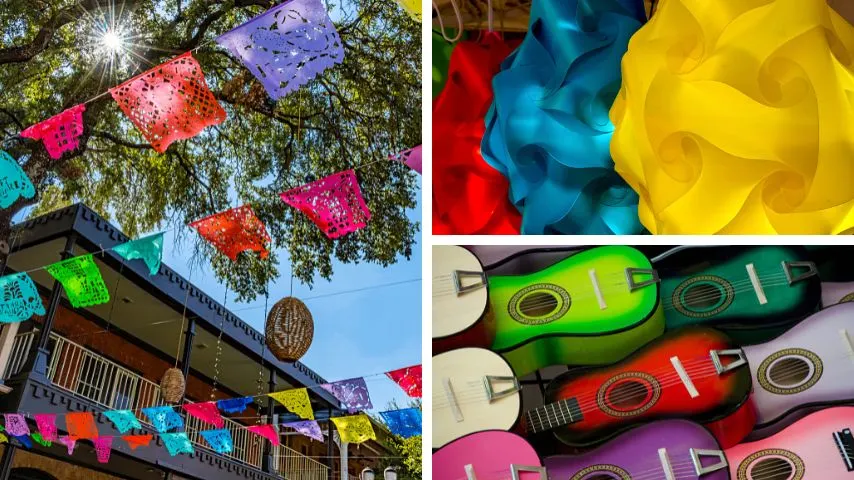 Although San Antonio is a big city, it is more affordable compared to other larger cities. It almost has a small-town feel, but with all the amenities of a big city. With tons of things to do, lots of history and culture, and an affordable cost of living, it is a cool place for singles to live.
Population: 1,451,853
Median Age: 33.8 years old
Median Home Value: $156,700
Median Rent: $1,025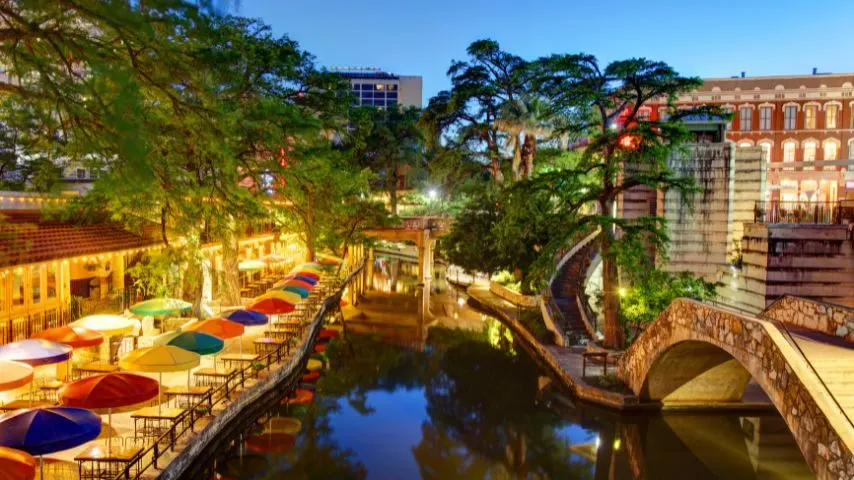 4. Houston
Houston is the country's 4th most populous city, behind New York, LA, and Chicago, and is the second-fastest growing city in the country after New York. This is because the job market here is thriving, thanks to the growth of the medical, engineering, energy, and aeronautic industries.
The Texas Medical Center at over 1,344 acres, is the biggest medical facility in the world.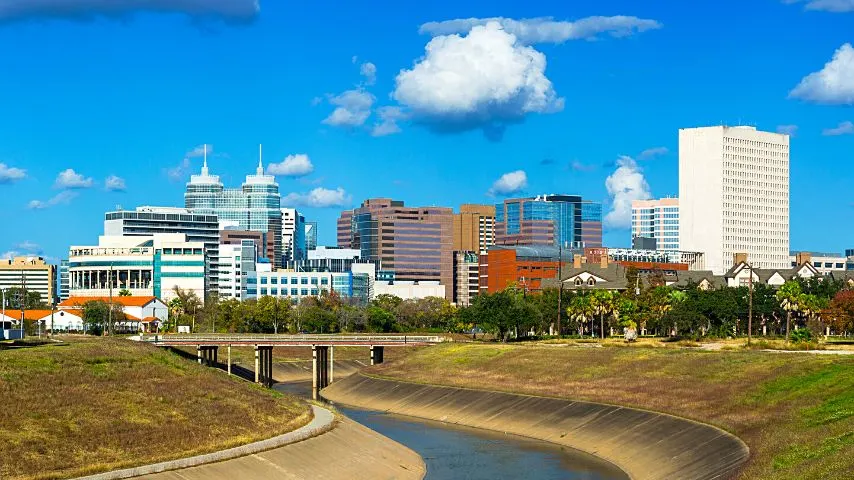 Of course, the NASA Johnson Space Center is based here, making Houston "Space City" and the capital of space exploration.
Houston is also home to a lot of top-tier institutions and universities and has over 500 public institutions that teach technology, arts, science, and history.
Houston also has a diverse food culture and is big on food trucks, making it one interesting foodie destination.
The cost of living in Houston is comparatively low when you look at it against other big cities.
Greater Houston Partnership says that according to studies, it is 8.2% below the national average and 35.5% lower than other populous cities.
This, and the fact that Texas is an income-tax-free state, makes it all the more attractive. You get the benefits of living in a modern, progressive big city at a fraction of the cost of living.
Population: 2,288,250
Median Age: 33.3 years old
Median Home Value: $186,800
Median Rent: $1,086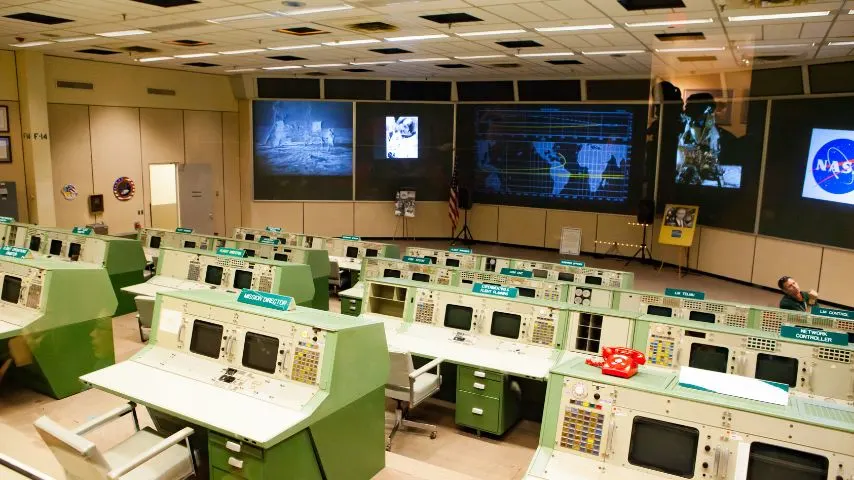 5. Seattle
Nicknamed "The Emerald City" because of the lush, abundant greenery that surrounds the city all year long, Seattle is another great city to live in for singles.
High-profile businesses like Amazon, Starbucks, and Microsoft all started here and apart from this, the city is home to many other technology companies, making it one of the fastest-growing technology hubs in the country.
Seattle is known for its coffee and book culture, grunge music scene (think Nirvana), educated residents (It is one of the most educated cities in the country), and outdoor lifestyle.
People here earn above-average income, but the downside is, the cost of living can also be quite high.
If you are the outdoorsy and techy type, Seattle is a great place to consider, where you can meet fellow singles with similar interests.
Population: 733,919
Median Age: 35.2 years old
Median Home Value: $713,600
Median Rent: $1,702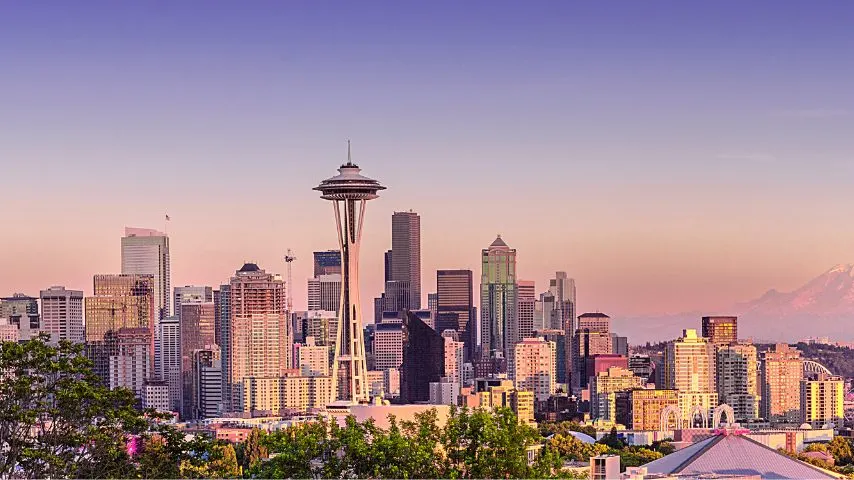 6. Portland
Like its Pacific Northwest neighbor, Portland is also known for its green spaces and its access to the beautiful outdoors, but more than that, it is best known for its unique, artsy culture that celebrates creativity and individuality.
Portland is environment-friendly, bike-friendly, and sustainable, with great food, coffee, craft beers, breweries, live music, culture, and art.
It has a creative and hipster vibe, with an industry geared towards small businesses. It is the home of Nike and the largest operating facility of Intel, but a huge chunk of businesses in Portland are considered small businesses.
If you are single with an entrepreneurial spirit, who loves the outdoors, and who loves being in a place where are always new craft beers to try, this might be the city for you.
Portland can be an expensive place to live in but a beautiful, walkable city with great food, beer, and entertainment, with access to some of the most breathtaking sites in the country, can surely be worth it.
Population: 641,162
Median Age: 37.5 years old
Median Home Value: $438,500
Median Rent: $1,325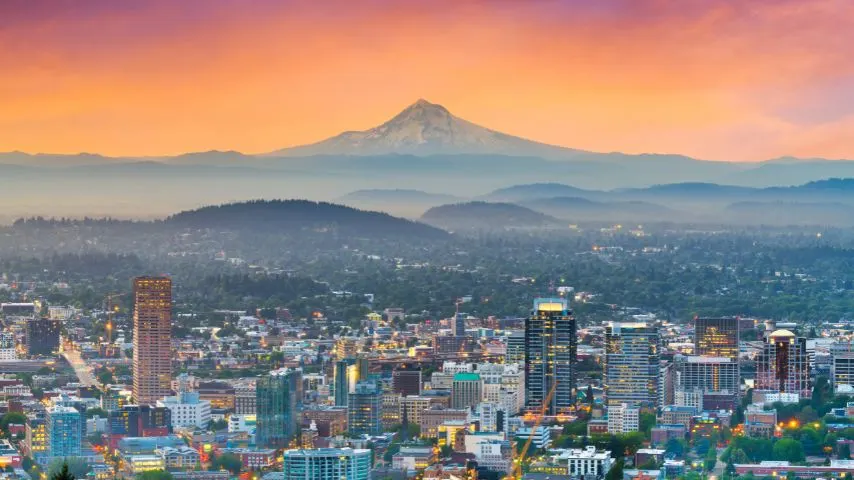 7. New Orleans
New Orleans is best known for being the home of Creole cuisine, jazz music, Mardi Gras celebrations, and voodoo.
With its French, Spanish, African-American, Italian, German, Irish, and Native American influences, it truly is a melting pot of cultures.
The Native Americans originally inhabited the area before the French founded the city. It was later sold to the Spanish and in 1803, bought by the United States. This rich history that brought so many cultures to New Orleans has made it the rich and vibrant place that it is today.
The heart of New Orleans, the French Quartet, is famous for its vibrant nightlife and attractive, colorful buildings. Bourbon Street is its most famous street, with endless entertainment.
The Big Easy, as New Orleans is called, is considered by many to be one of the most romantic cities in the country. It is easy to fall in love with the city, and fall in love with the people who love the city as much as you do.
Population: 376,971
Median Age: 37.2 years old
Median Home Value: $250,000
Median Rent: $1,025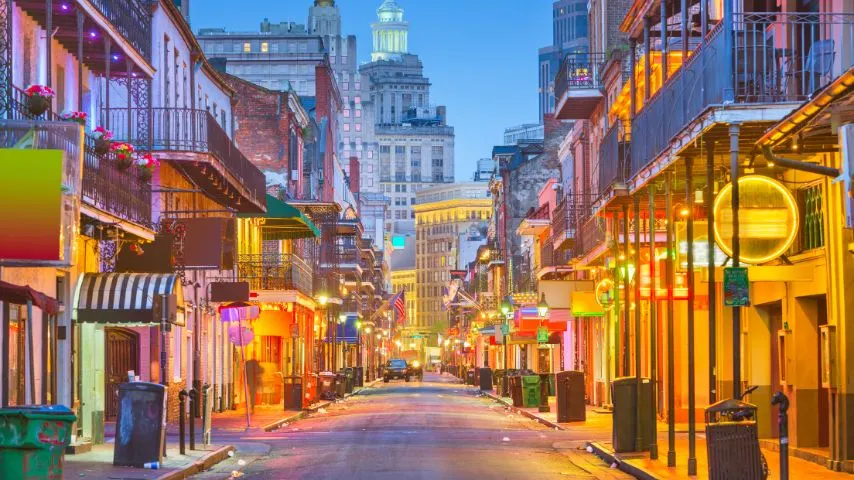 8. Atlanta
Atlanta is known as the birthplace of Coca-Cola and the headquarters of CNN and Delta Airlines. It is often compared to New York City, but many more would agree that Atlanta has its own rich history and identity.
Atlanta is where Martin Luther King, Jr. was born and is considered the cradle and birthplace of the American Civil Rights Movement. The National Center for Civil and Human Rights is a museum documenting the achievements and advancement of the fight for civil rights, not just in the country, but in the world.
The Centennial Olympic Park in downtown Atlanta was built for the 1996 Summer Olympics, and today is a public park and green space that hosts lots of events and activities.
One of USA's largest visual museums is the High Museum of Art, which you'll also find in the city of Atlanta.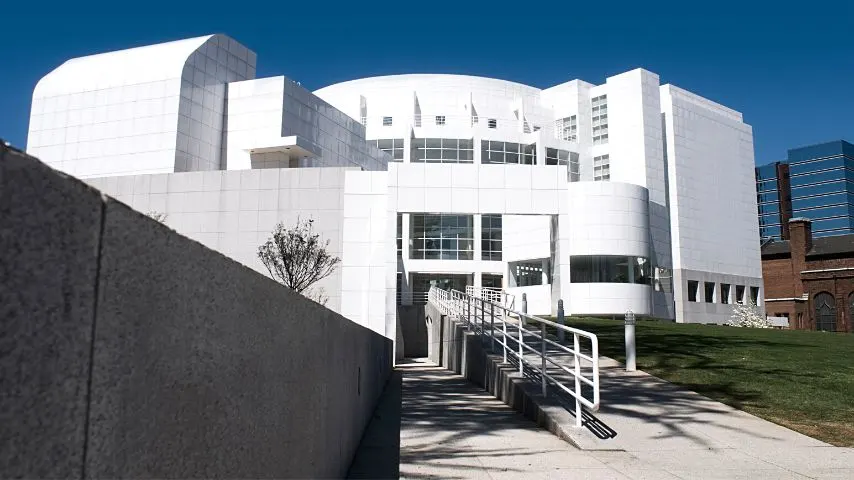 Atlanta has great nightlife, a massive food scene, and a thriving film industry that is catching up with Hollywood. Many more films and shows are being filmed in Georgia in general, thanks to attractive tax incentives by the local government.
A lot of respected and well-known educational institutions are also based here in Atlanta.
It is culturally diverse and has a promising, growing job market. Money Magazine recently named Atlanta the best place to live in the USA.
Population: 496,461
Median Age: 33.2 years old
Median Home Value: $314,400
Median Rent: $1,227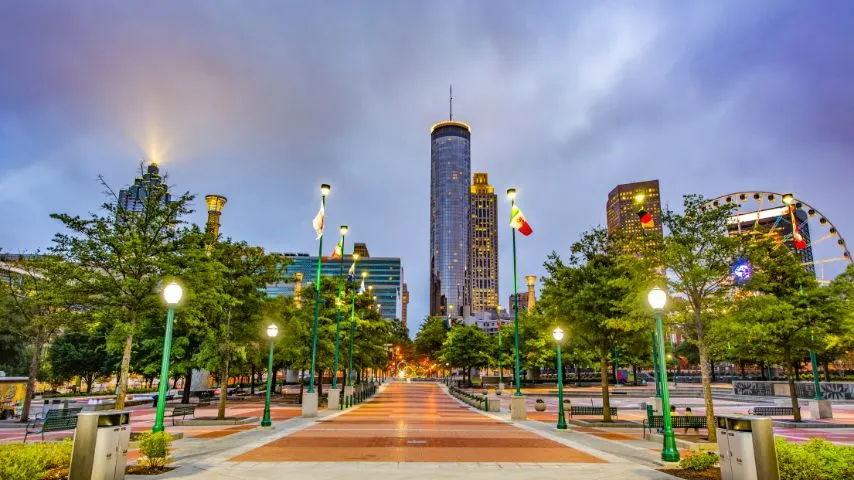 9. Denver
Aka the "Mile High City," Denver sits above sea level at 5,280 feet, exactly one mile high. It is known for its top-notch arts and culture scene, top breweries, sports, and multicultural heritage.
It is an outdoor city that gets a lot of snow in the winter but gets a lot of sunshine as well (300 days a year). This makes Denver a beautiful place year-round, no matter the season.
People in Denver love their sports. It is home to many professional teams from various sports like basketball, baseball, hockey, soccer, football, rugby, lacrosse, and even ultimate frisbee.
Because it used to be part of Mexico before it was ceded in the 1840s to the United States, a strong Mexican heritage thrives in Denver, with big celebrations of Cinco De Mayo and Dia de Los Muertos happening yearly.
It is also still home to Indigenous tribes like the Cheyennes, Arapahoes, and Utes, and every year at the Denver March Powwow, they come together and celebrate their heritage through dancing and other festivities.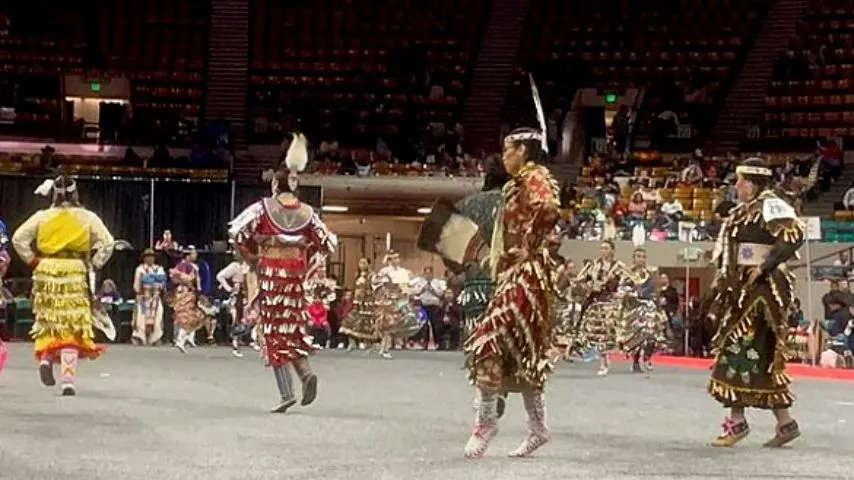 The Coors Brewery at the foot of the Rocky Mountains is the biggest single-site brewery in the entire world, and first opened its doors in 1873. Denver and the areas immediately surrounding it are home to over 140 breweries.
The Great American Beer Festival is held in Denver every year and is a great place to sample thousands of different beers.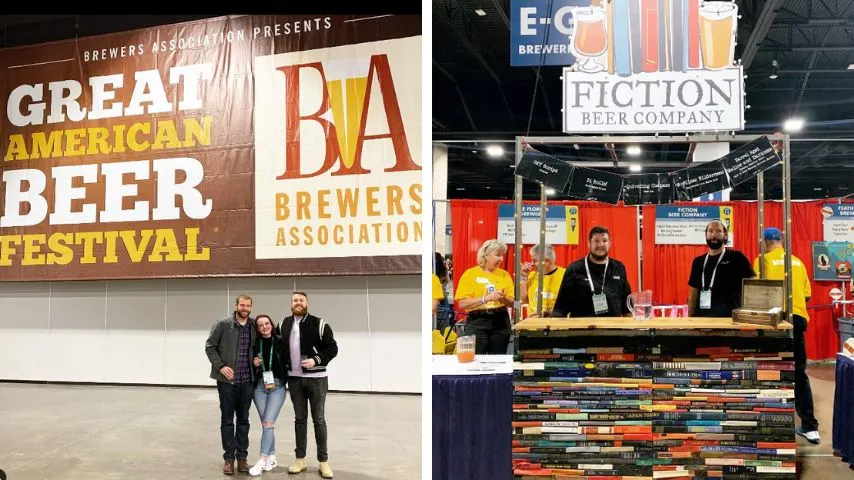 Denver has many world-class museums. The Denver Art Museum is one of the biggest in the Western US, with over 70,000 artworks from both local and foreign artists.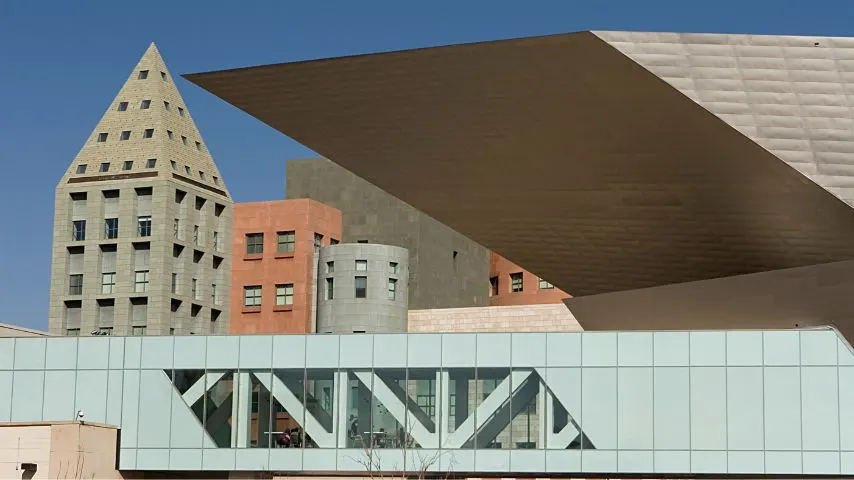 With nature being a big part of its skyline and environment, Denver also has lots of scenic trails, and beautiful views and is a great place for outdoor activities.
With tons of things to do and experience, and the beer and sports culture which are naturally social activities, singles will find much to love in Denver.
Population: 711,463
Median Age: 34.6 years old
Median Home Value: $427,600
Median Rent: $1,397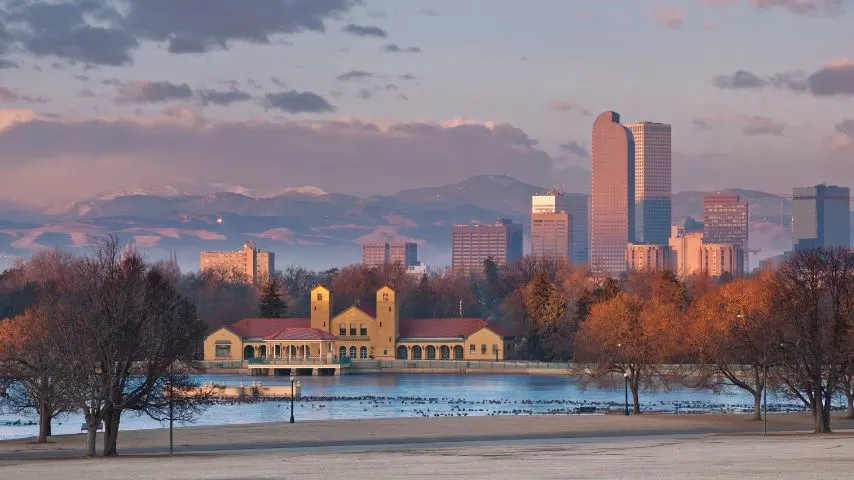 10. Minneapolis
Minneapolis is known for its beautiful lakes and thriving art scene. Known as the "Land of 10,000 Lakes" (real lake count: 11,482), you won't find any shortage of lakes and beautiful scenery to admire here.
The "Chain of Lakes" near downtown offers amazing views of the city skyline and provides lots of activities and events, especially in the summertime.
You'll find in the Minneapolis Institute of Art over 90,000 works of art from thousands of years of human history and is one of the biggest museums in America.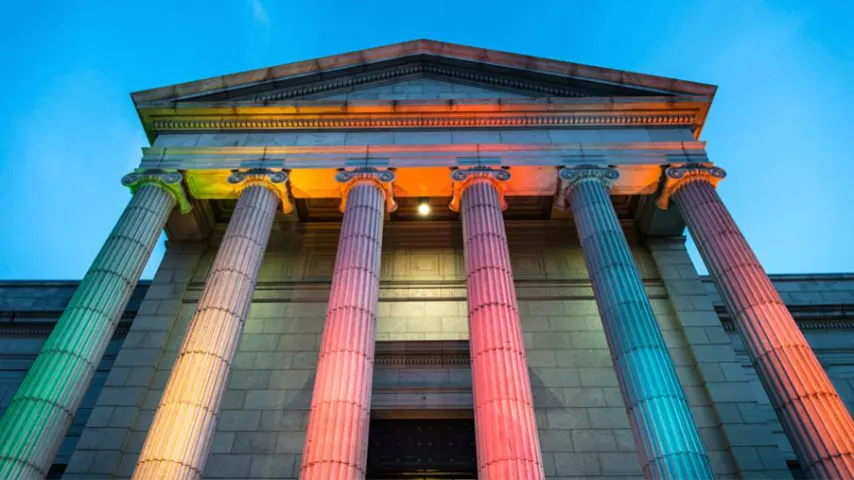 The Walker Art Center is a contemporary visual art museum with exhibitions and events related to dance, theater, music, film, and others. It also runs the Minnesota Sculpture Garden, home to over 40 iconic sculptures including the giant spoon with a cherry, called Spoonbridge and Cherry.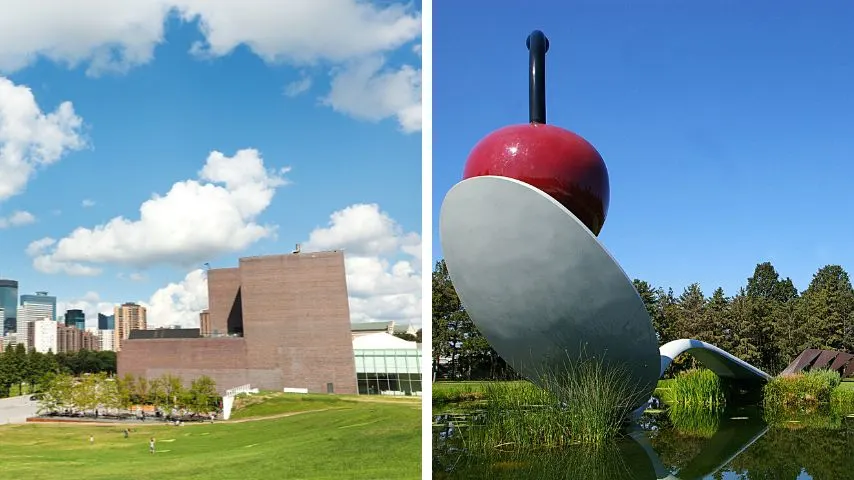 The Weisman Art Museum inside the University of Minnesota is a teaching museum that houses over 25,000 works of art. They conduct special events and programs with the main intent of expanding people's perspectives about arts and culture. In 1993, internationally renowned architect Frank O. Gehry designed the museum's residence.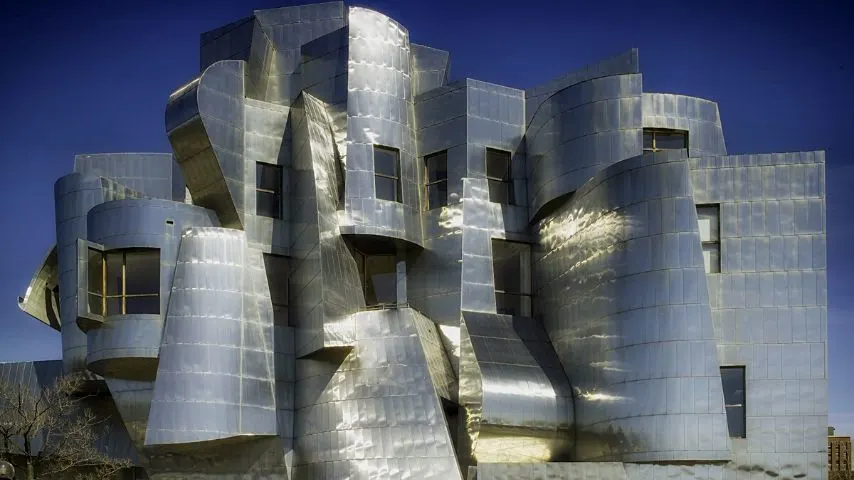 Aside from art, Minneapolis is also known for its thriving music scene. From outdoor activities to the stellar art museums, to bars, to restaurants, and even shopping (the Mall of America is located nearby), there are lots of things to do for singles in this city.
Population: 425,336
Median Age: 32.3 years old
Median Home Value: $268,100
Median Rent: $1,078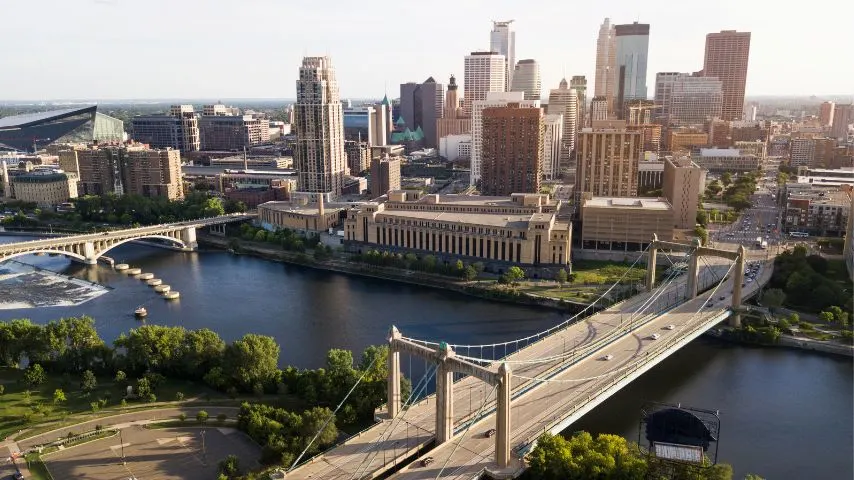 11. Miami
Miami is known for its great beaches, non-stop party scene and nightlife, and warm weather.
South Beach is famous for its glitzy nightlife, luxury shops and hotels and celebrity-chef restaurants, and fine dining. It attracts celebrities, spring-breakers, and those who just love to party in the sun. Watersports and other activities are abundant, and the social scene is buzzing.
Aside from the beach, Miami is also known for its Art Deco District, which houses over 800 art-deco-style buildings, the largest concentration in a single area in the world.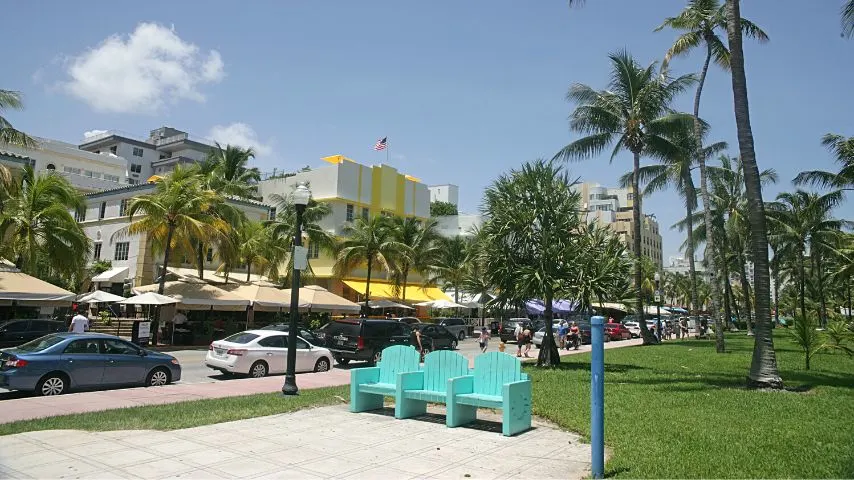 Art Basel is a renowned annual international art fair from Switzerland that is also staged in Miami, along with 3 other cities (Basel, Hongkong, and Paris) and is a highly anticipated event in Miami with events and festivities surrounding it.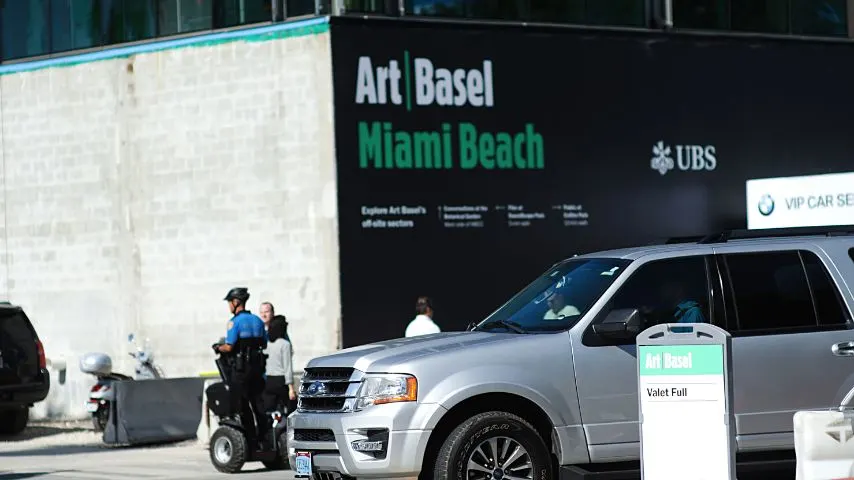 Downtown Miami is home to many international banks and national and international companies. It is a major financial, commercial and international trade center, and is sometimes called the "Gateway to the Americas" because of its major cultural and economic ties to Latin America.
It can be an expensive city, especially with housing, but if the laid-back beach and party scene are your vibes, it can be a great choice.
Population: 439,890
Median Age: 40.1 years old
Median Home Value: $344,300
Median Rent: $1,242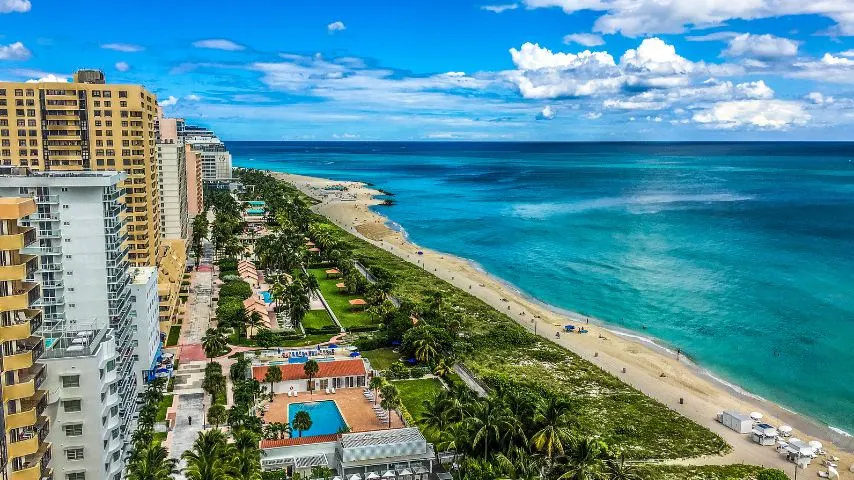 12. San Francisco
San Francisco is considered as Northern CA's cultural and financial center. It is known for its hilly terrain, cool summers, Victorian-style homes and architecture, and its thriving tech industry.
Its proximity to Silicon Valley has made it one of the most important tech cities in the country and has also made it one of the wealthiest.
It is a culturally diverse city, one of the most diverse in the country, which means that it is an eclectic place with many different types of people from varying cultures and backgrounds. It is not uncommon to walk down its streets and hear different languages spoken in this city.
There are tons of museums, outdoor activities, and top-notch restaurants to explore you will never run out of things to do in this city.
The Golden Gate Bridge's one of the world's most beautiful bridges.
Alcatraz is a former federal prison with a rich and interesting history and housed some of America's most notorious criminals, figures like Al Capone and George "Machine Gun" Kelly.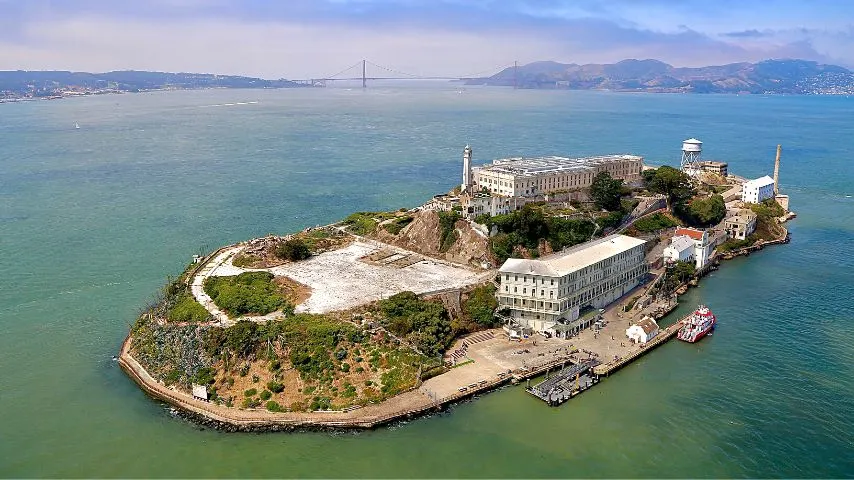 Fisherman's Wharf is a busy tourist area where there are restaurants, museums, and other activities, and is also where Pier 39, a popular shopping center with great views is located.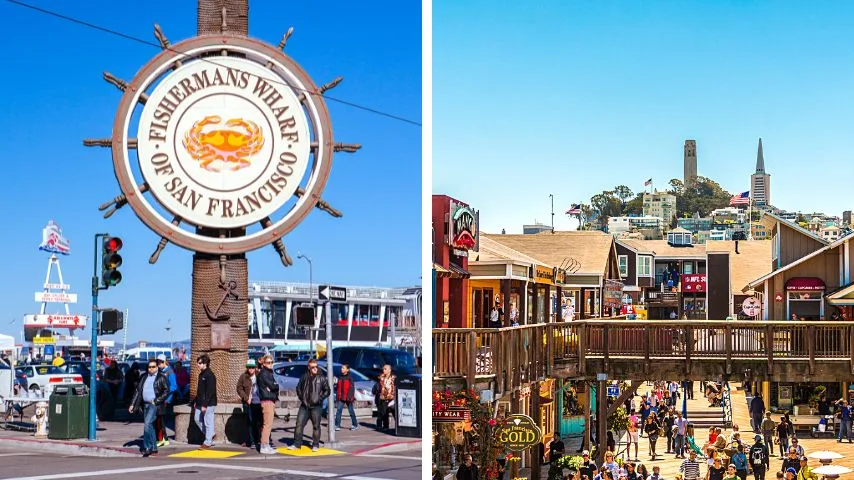 San Francisco is a lively, interesting city and if you are single and want to make this city your home, you will not run out of things to do. (Read: The 10 Best Places to Live in the Bay Area).
Population: 815,201
Median Age: 38.3 years old
Median Home Value: $1,152,300
Median Rent: $2,010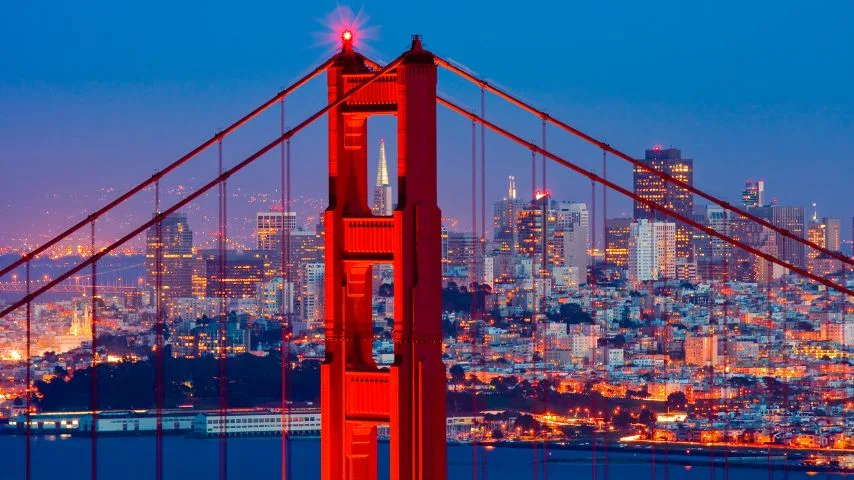 13. New York City
New York, aka "The Big Apple," is also called the "City That Never Sleeps", as it is constantly buzzing with activity.
Known for its towering skyscrapers, world-famous neighborhoods, and fast-paced lifestyle, it is a unique city that has captured the hearts and minds of not just Americans, but of people from all over the world.
The Empire State Building, Central, the Statue of Liberty, and Times Square are all iconic landmarks and top tourist destinations in this city.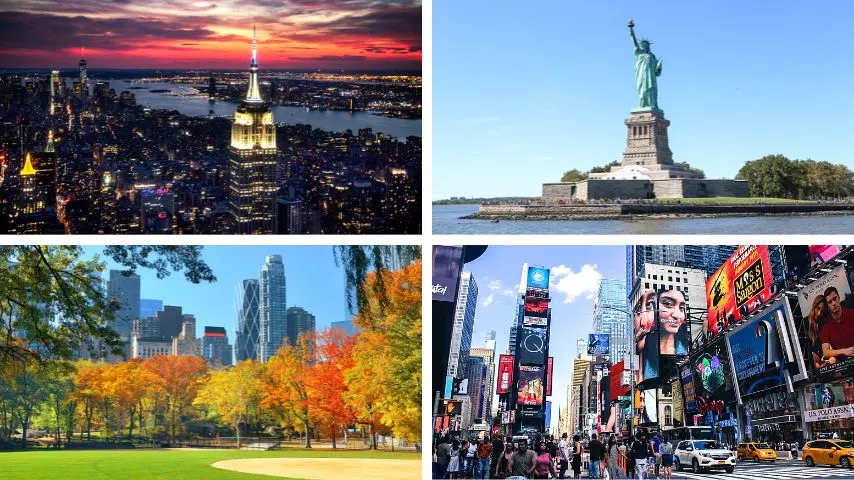 It is widely regarded as the financial capital of the world, with many of the world's leading banks and financial institutions headquartered here, as well as many other national and multinational companies. This means that job opportunities are widely available. The UN also has one of its headquarters here, making it a truly global city.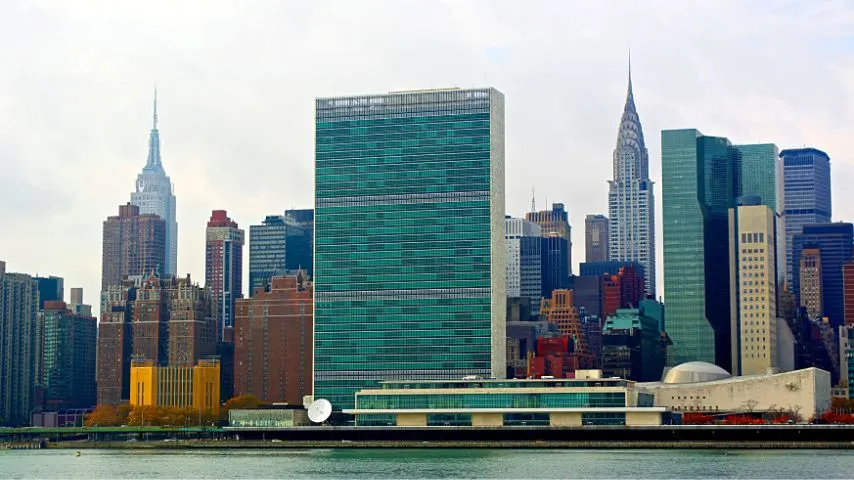 New York is known for its world-class museums, entertainment and theater scene and amazing food – from fine dining to celebrity chef restaurants to food trucks.
It is multi-cultural, multi-lingual, and diverse. It is creative, eccentric but well-polished, and global. Its many neighborhoods have different personalities and subcultures, which means that everyone's going to find something here.
Despite the high cost of living, it is one of the best cities for singles to live because of the endless opportunities for socializing and the variety of things to do and experience. It is constantly buzzing with activity so you won't get lonely here.
Population: 8,467,513
Median Age: 36.9 years old
Median Home Value: $635,200
Median Rent: $1,489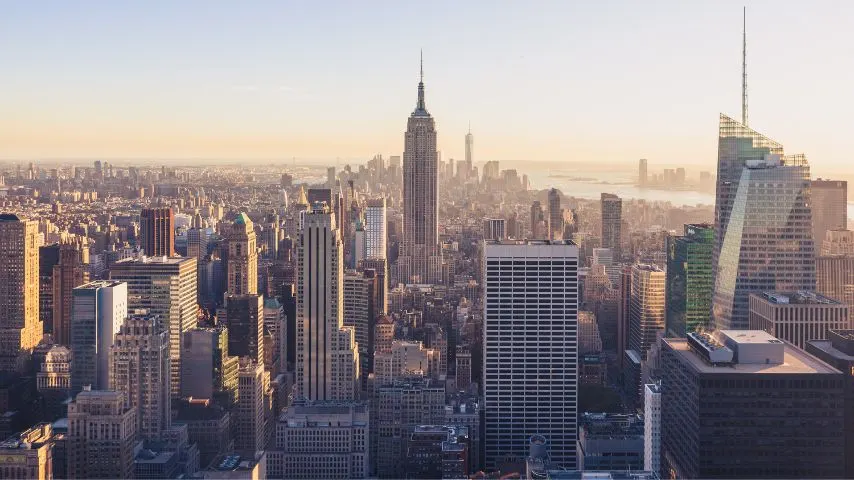 14. Boston
Established by the English Puritans dating back to 1630, Boston's considered as one of USA's oldest cities. It is also where the American Revolution started in the 1700s. Boston is rich in the nation's history, evidenced by the many landmarks strewn across the city.
Today, it is known as a sophisticated city that is a center of scientific research and higher learning, being home to excellent, world-famous universities – Harvard and MIT.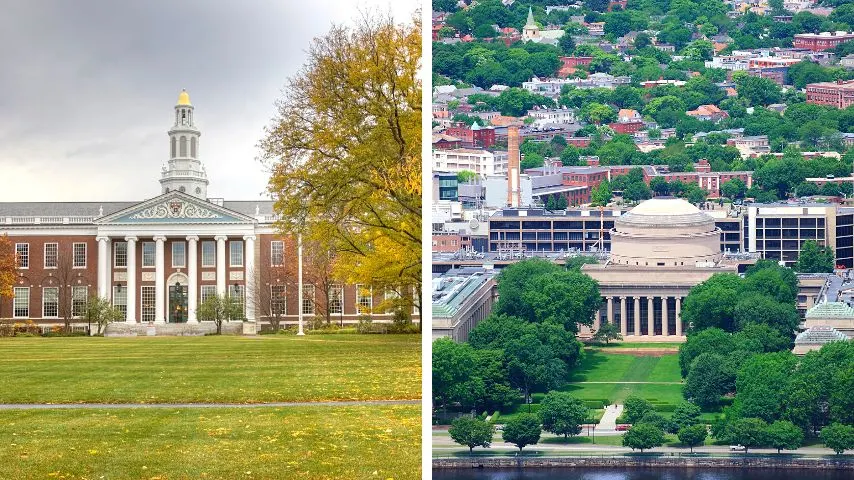 Boston is also known for its love of sports. One of the most famous baseball teams, the Boston Red Sox, calls Boston its home. Fenway Park, where the team plays their games, is the league's oldest stadium.
Since beer and sports go hand in hand, Boston is also known for its beers and is one of the pioneers of craft beer. It is home to some of the biggest craft beer producers like Boston Beer Company.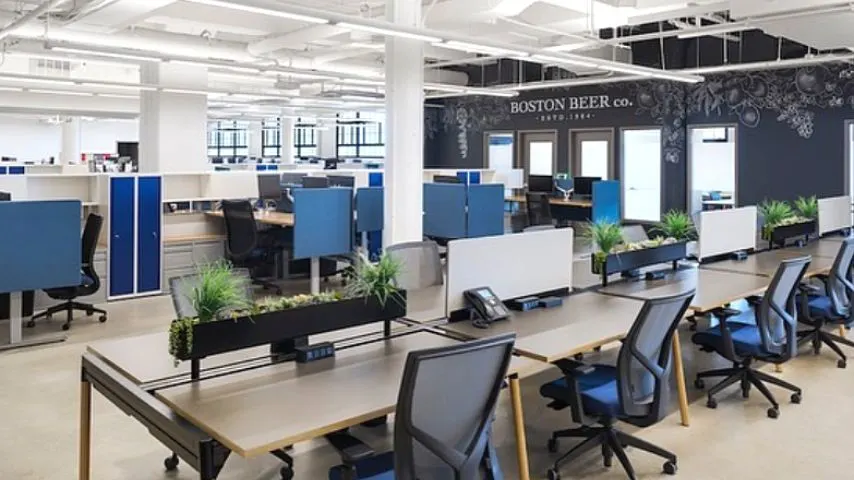 Boston is also one of the healthiest cities in the country, and is one of the most walkable large cities in the country, trailing only New York and San Francisco in the category.
It has great museums and entertainment, great food (it is known for its seafood), and a great sports scene, all of which make it a great place for singles.
Population: 654,776
Median Age: 32.4 years old
Median Home Value: $581,200
Median Rent: $1,685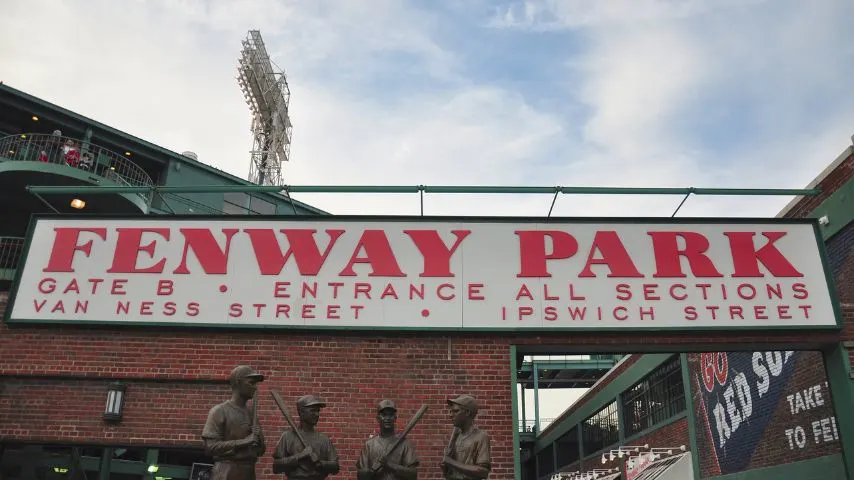 15. Chicago
Chicago is famous for its hotdogs, deep-dish pizza, food, art, museums, music, skyscrapers, and architecture. It is also known for its history of organized crime and was home to one of the most famous figures in the American mafia, Al Capone.
The Art Institute of Chicago houses some 300,000 artworks and was founded in 1879, making it one of the biggest and oldest art museums in the whole world. The Field Museum of Natural History is also very popular in the area, a museum connecting human history with the natural world.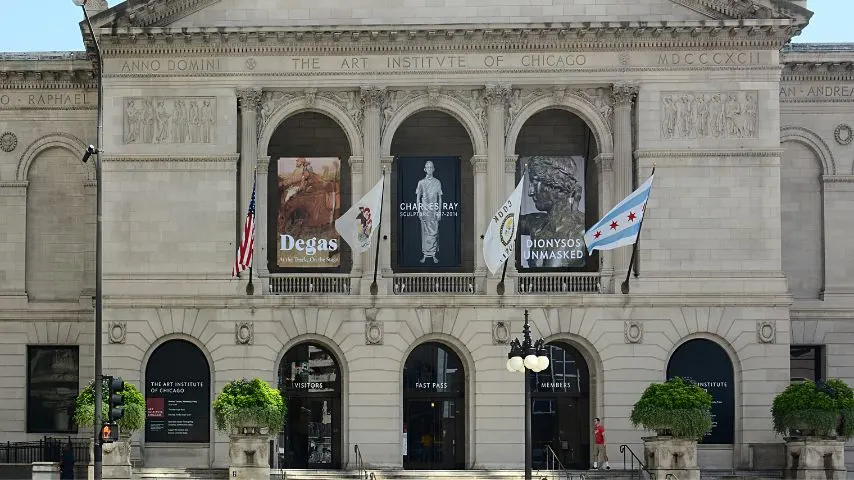 Millenium Park is a public park in the heart of the city that hosts special activities and exhibitions regularly and is a unique space for people to come together and gather.
It has tons of green spaces, skating rinks, places for rock climbing, gardens, and fountains, and is where the iconic Cloud Gate statue is, popularly called "The Bean".
Chicago also has an amazing food scene. One of the best restaurants in the world, Alinea by Chef Grant Achatz, is located in this city and has three Michelin stars.
The first Michelin-starred Filipino restaurant, Kasama, is also located here. The Michelin Guide has awarded 23 Chicago restaurants with prestigious stars, cementing the city's reputation as a must-visit place for foodies.
Someone who loves food, loves art, and loves exploring, will easily feel at home in the Windy City.
Population: 2,696,555
Median Age: 34.8 years old
Median Home Value: $267,600
Median Rent: $1,154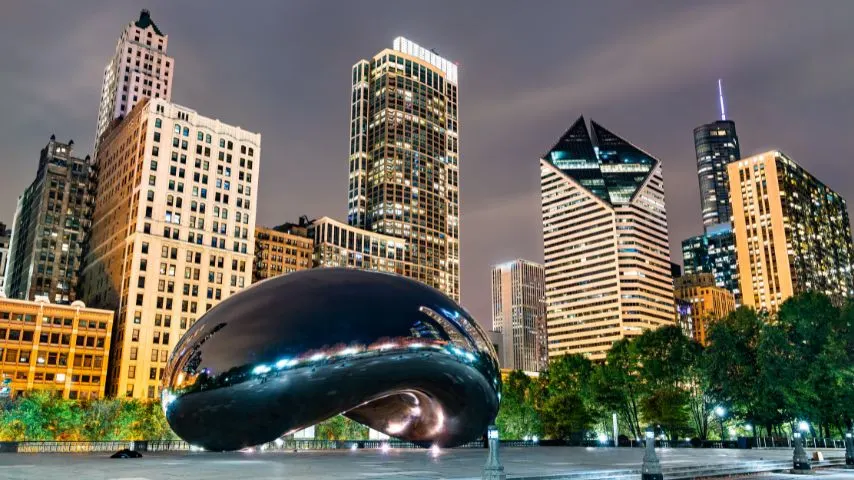 16. Washington D.C.
Washington D.C. is known as the seat of the U.S. Federal Government and the capital of the nation. The White House and Capitol Building are two of its most famous landmarks and most visited spots. It is an important city housing the country's rich history and heritage.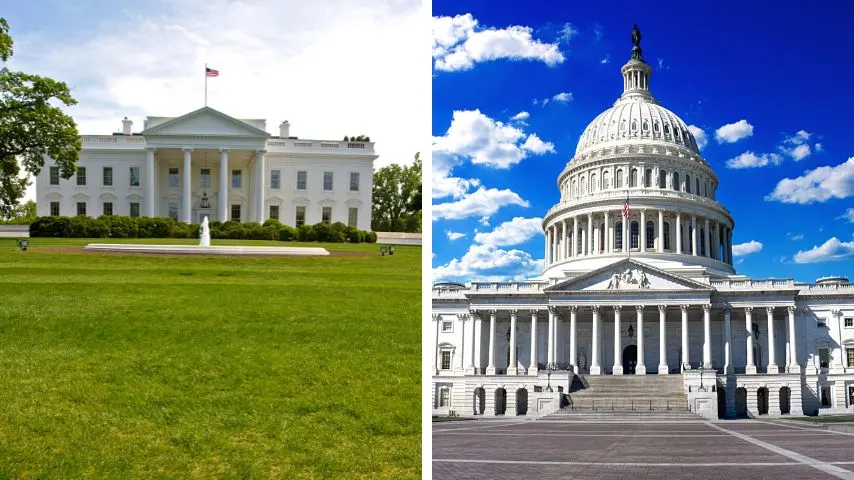 The National Mall is a famous national park near the downtown area that houses important museums like the Smithsonian, art galleries, important memorials, monuments, and statues, most of them dedicated to those who have contributed greatly to the nation and the prized American way of life.
The National Mall is a place where people gather for presidential inaugurations, to exercise their right to free speech through peaceful protests and it is a place where people can spend some time outdoors.
Washington D.C. is a city rich in culture and history, filled with world-class museums and beautiful architecture. There are over 150 monuments and over 70 museums in the D.C. area, so if you love history and art, you will not get bored in this city.
What's more, it is a city that can easily be explored on foot or by using the Metro and its other efficient forms of public transportation.
Washington D.C. is culturally diverse and one of the most educated cities in the U.S. Many embassies and international institutions are also based here, so meeting different types of people from different backgrounds is a given.
Population: 670,050
Median Age: 34.1 years old
Median Home Value: $618,100
Median Rent: $1,607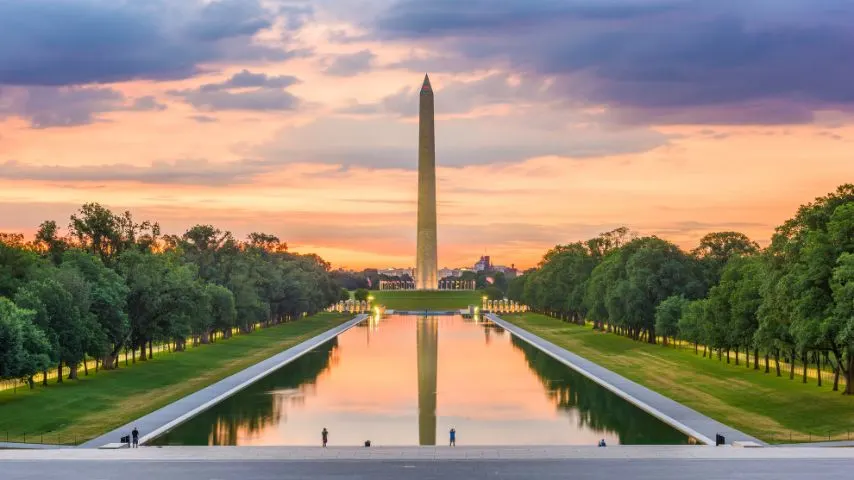 So there you have it, the best places to live in the USA for singles. Some cities offer more opportunities for singles than others, but no matter where you decide to go, it is important to explore what your city has to offer.
If you live in any one of these cities we just mentioned, you'll be pleased to know that there is a whole lot to discover.
(Population, Median Age, Median Home Value, and Rent data were obtained from the USA's Census Bureau.)
Conclusion to Best Places to Live in the USA for Singles
The best places to live in the USA for singles are Austin, Dallas, San Antonio, Houston, Seattle, Portland, New Orleans, Atlanta, Denver, Minneapolis, Miami, San Francisco, New York, Boston, Chicago, and Washington D.C.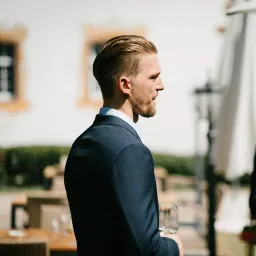 Hey guys! It's me, Marcel. I am the proud owner of carry-on-baggage.com. I am dealing with hand luggage related issues on a daily basis and I own several websites in this niche. Travelling is one of my biggest passions in life and I, therefore, happen to know a thing or two about hand luggage. I hope you all have a safe trip! Take care and thanks for the support. I really appreciate it.