Maryland is one of the smallest states in the USA. In fact, it ranks as the 9th smallest state.
However, despite its size, Maryland has a lot to offer, from low unemployment rates to fantastic weather. You name it, Maryland has it.
The cost of living in Maryland is relatively high but what it offers is well beyond the price you have to pay. This Mid-Atlantic state is filled with rich history, amazing schools, a highly educated population, close proximity to Washington D.C, and much more.
With that being said, not every city in Maryland is a one-size fit all kind of place, especially for families. Hence, a little research about the area can help you decide which city you should settle in as a family.
The 12 Best Places To Live In Maryland For Families
South Kensington
Travilah
Takoma Park
Potomac
North Potomac
Columbia
Chevy Chase
Urbana
Bowie
Ocean Pines
Bethesda
Havre De Grace
1. South Kensington
With a population of 8,763, South Kensington is located in Montgomery County and is considered one of Maryland's finest places to live as a family.
The low crime rate and a large number of places of leisure only add to its charm. With its close proximity to Washington D.C and a handsome number of public schools that hold an excellent standard of education, South Kensington makes for an ideal area to live in.
Almost 90% of the population of South Kensington own their own house, with a small minority renting space. The average housing price in this suburb is close to $750,000, which is 3.5 times more than the national average.
2. Travilah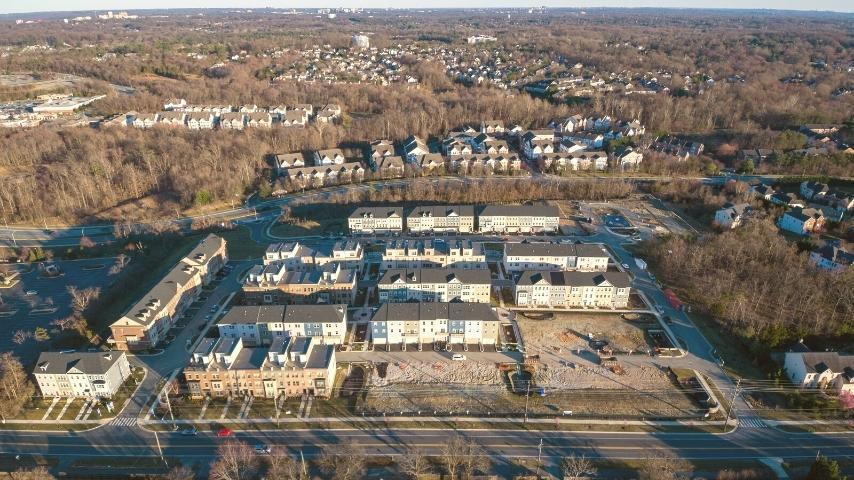 Travilah is a small town located just outside of Potomac with a shy population of about 11,000 residents. Travilah, like South Kensington, is in Montgomery County, located close to Washington D.C, and is an excellent choice of residency for people with families.
The average price of owning a home in Travilah is a little above 1 million dollars. The house pricing may seem too much at first glance, but the average pay in Travilah is about four times that of the rest of the country, attracting a large number of people to the town.
The average household salary amounts to a whopping $206,827, which is why most people living in Travilah are homeowners. As a matter of fact, 95% of the residents of this rural town are homeowners.
3. Takoma Park
Takoma Park is a suburb of Silver Spring, Maryland, with a population of 17,672. It is located less than 10 miles north of Washington, D.C.
Although Takoma Park is considered one of the most family-friendly towns to move into in Maryland, the crime rate of this quiet suburb is alarming. Currently, the crime rate in Takoma Park stands at 26.70% higher than the national average, meaning that there are 2900 crimes per 100,000 people.
Despite its high crime rate, Takoma Park is noted for its abundance of pubs, restaurants, coffee shops, and parks, as well as its highly regarded public schools, which have a nearly 90% graduation rate.
The average cost of housing in Takoma Park is half a million dollars, and the average person spends around 21% of their salary on housing.
Considering the crime rate and housing price, only half the population own their own house, while the other half rents their living space.
4. Potomac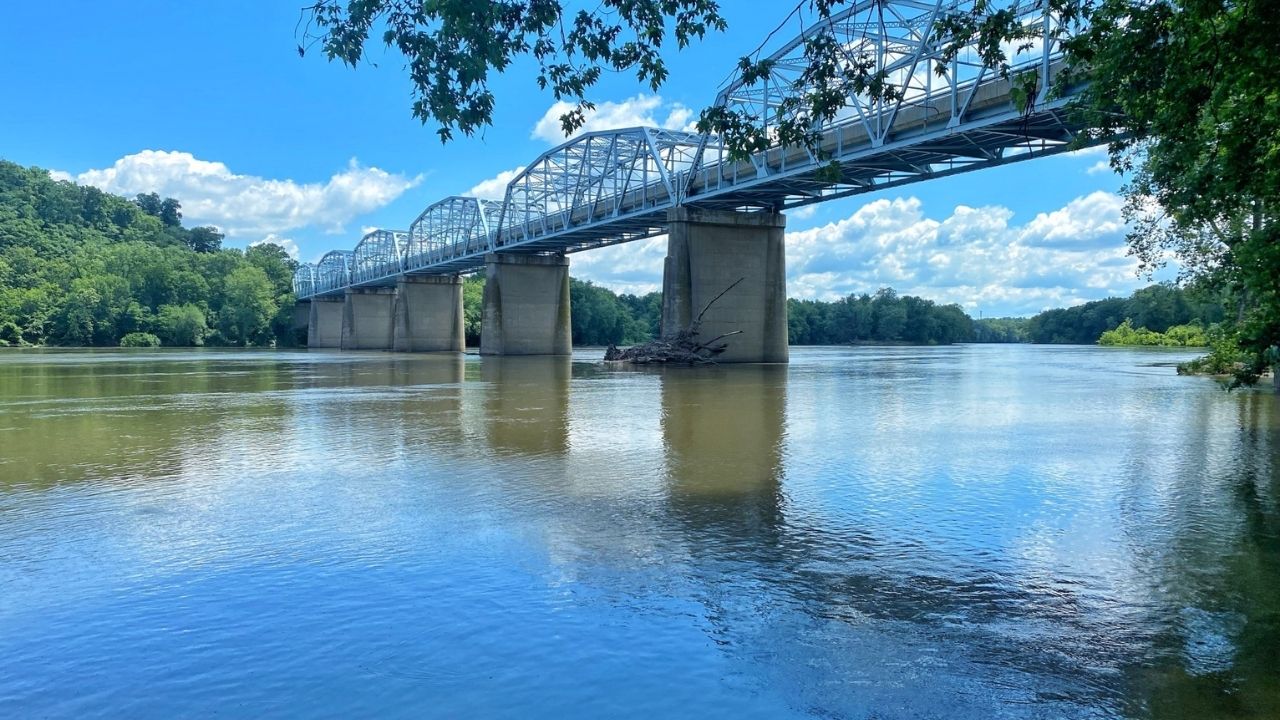 Potomac is in Montgomery County in Washington, D.C., like South Kensington and Travilah. However, the population of suburban Potomac is 2.4 times more than the total combined population of Travilah and South Kensington, currently standing at 45,940 people.
There are many places ideal for families to live in Maryland, just like Travilah is, and If the location and facilities of Travilah appeal to you, but you want a little more open space, Potomac might be the perfect fit for you and your family.
88% of the people living in Potomac own their own living space, where the suburb's housing cost is capped at $800,000 on average, making it four times more expensive than the national average.
The crime rates within Potomac are close to none, and residents enjoy a safe living environment. The low crime rate incidence could probably be credited to their sizeable elderly population and a small population of youngsters and middle-aged individuals.
5. North Potomac
With a population of 23,914, North Potomac is a Washington, D.C. suburban, neighborhood. This Montgomery County suburb has a crime rate of practically 0%, making it one of the most desirable places to live.
With a 96% high school graduation rate, it is the sixth-best school district in a state where outstanding education is expected. In addition to being placed sixth in education, North Potomac is ranked first in three categories: Best Places to Live in Maryland, Best Places to Raise a Family in Maryland, and Best Suburbs to Live in Maryland.
The unemployment and poverty rate is extremely low in North Potomac. Currently, the unemployment rate stands at 2.6% and poverty at 3.6%.
Most residents of this neighborhood own their own houses. The average income per household is $171,066, whereas the cost of owning a home is averaged at $672,900.
6. Columbia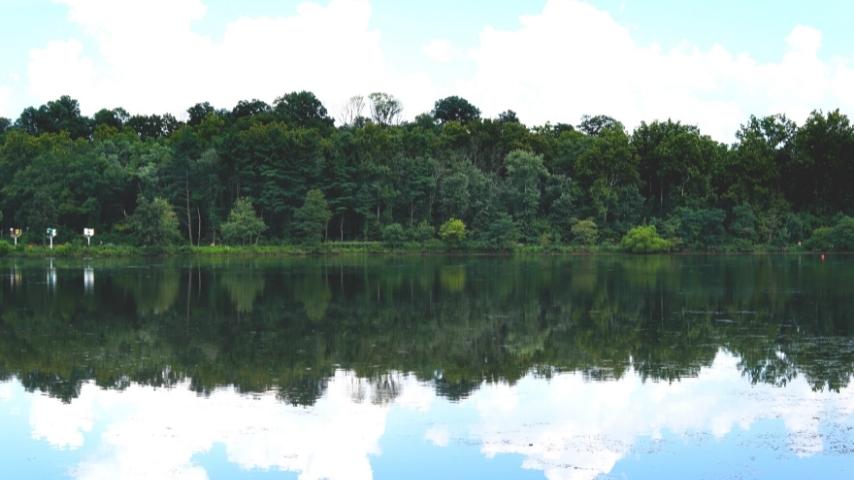 Time and time again, Columbia has been rated among the top 3 places to live in Maryland, especially for people with families.
Columbia, a suburban town located in Howard County, boasts an impressive 100,000+ residents, making it a reasonably populated town compared to other cities and towns in Maryland.
When you visit Columbia, you cannot help but be mesmerized by the picture-perfect buildings and communities. The reason behind the clean and organized look of this town is due to its strict construction laws.
The low crime rate accompanied by the endless business and employment opportunities makes Columbia attract people like a magnet. Most residents here live in their own residency, all due thanks to the relatively low expenses of owning a house, capped at a median of $370,000 approximately.
7. Chevy Chase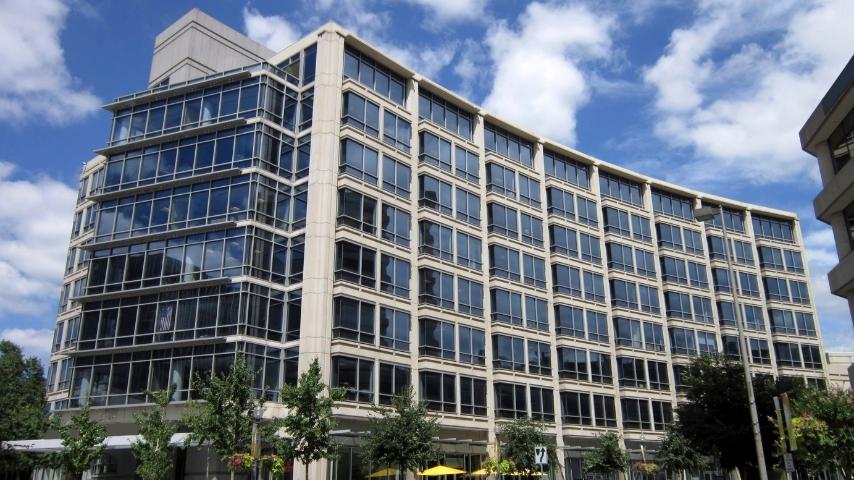 Chevy Chase is a neighborhood in Washington, D.C., with a population of around 10,000 people. It is a tiny suburb that stretches into the nation's capital and is known for its excellent educational and housing standards.
Although the cost of living in Chevy Chase is 2x higher than the national average, families cannot help but be attracted to the amenities that this suburb has to offer. From shopping malls to history-rich museums, Chevy Chase has it all.
The numerous tree-lined walkways and bike paths assist in reducing traffic congestion by allowing bicycles and walkers to utilize them for both commuting and recreational purposes. Additionally, The high standard of education with an almost 97% high school graduation rate all act as the cherry on top.
With such a high standard of living, the cost of living seems reasonable. Currently, the average income per household is summed at $175,981. Approximately 36% of the people living in Chevy Chase live with their families.
When comparing the earnings per household and the cost of owning a house, the disparity is extremely high and, as of now, stands at $1,072,103 on average. This high cost of real estate leaves only 65% of the population as homeowners.
8. Urbana
Next up on our list of the 12 best places to live in Maryland is Urbana. Urbana, which has a population of 12,587 people, is the ideal place to live in Frederick County and is considered one of the best places to live in Maryland.
Urbana is progressively gaining popularity among residents of Frederick County and beyond, owing to its reputation as an "oasis of affordability." One might question what is so great about Urbana that it gained this title.
For starters, job prospects abound in this part of the state due to its closeness to the tech corridor, home to over 20,000 enterprises. Furthermore, Urbana's proximity to Washington, D.C., adds to its attractiveness.
Combined with the low cost of real estate compared to the amenities one can get and an outstanding education system and low crime rates, Urbana is an attractive neighborhood for families. The average cost of a home in Urbana is $524,100, while the typical household income is $155,000.
9. Bowie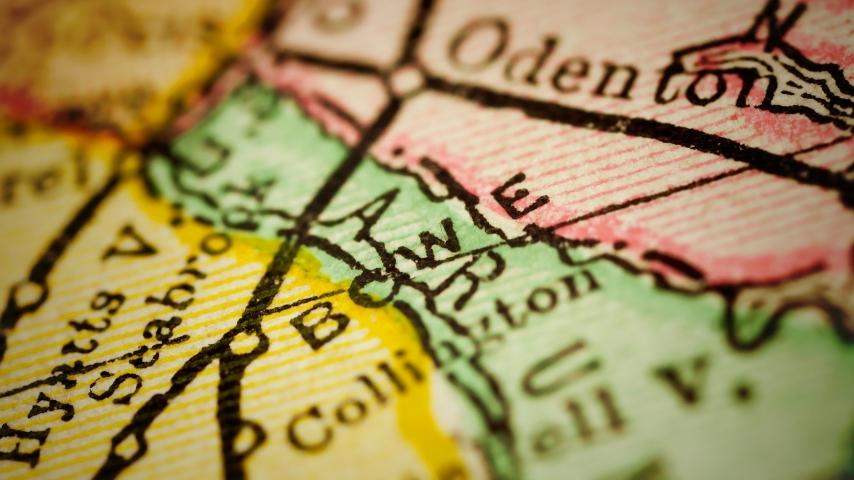 With a population of 58,481, Bowie is a suburb located in Washington, D.C, and a part of Prince George's County. This inexpensive neighborhood is conveniently located between Baltimore, Washington, DC, and Annapolis making it an ideal location for individuals that commute often.
It is regarded as one of Maryland's greatest locations due to its cheap housing cost, which averages $338,100, and a comparatively high family income of $113,338.
It is the most affordable area in Maryland due to the minimal disparity between income and housing costs.
The standard of education in Bowie is considered fair in comparison to other areas, even though the graduation rate is close to 95%.
10. Gaithersburg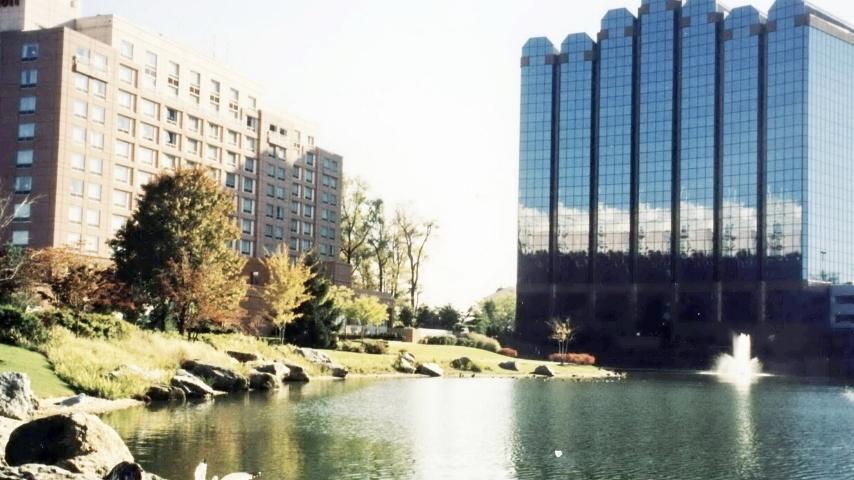 Gaithersburg has a population of 67,742, making it one of the largest cities in the state in terms of population. There are several restaurants, coffee shops, and parks in Gaithersburg, which attracts many to this city.
Gaithersburg is home to many families and young professionals, and its citizens are considered one the most liberal people in the state. The credit for this fact can be owed to its proximity to the capital and Baltimore.
Almost half the residents of Gaithersburg own their own living space, where the average cost of real estate is $392,200. The average household income is close to $89,763, but the employment opportunities are sparse.
11. Bethesda
Bethesda is a Maryland town with a population of 63,195 people. Many families and retirees call Bethesda their home. If you want to raise your children in an urban yet safe setting, Bethesda is the place to be.
While Bethesda is one of the most expensive locations in Maryland, it offers some of the greatest public schools in the country, which caused Forbes to designate it the most educated small town in America at one point.
The average cost of housing in Bethesda is $911,000, while the average income is $164,142, ranking Bethesda on the lower end of the spectrum in terms of affordability.
12. Havre de Grace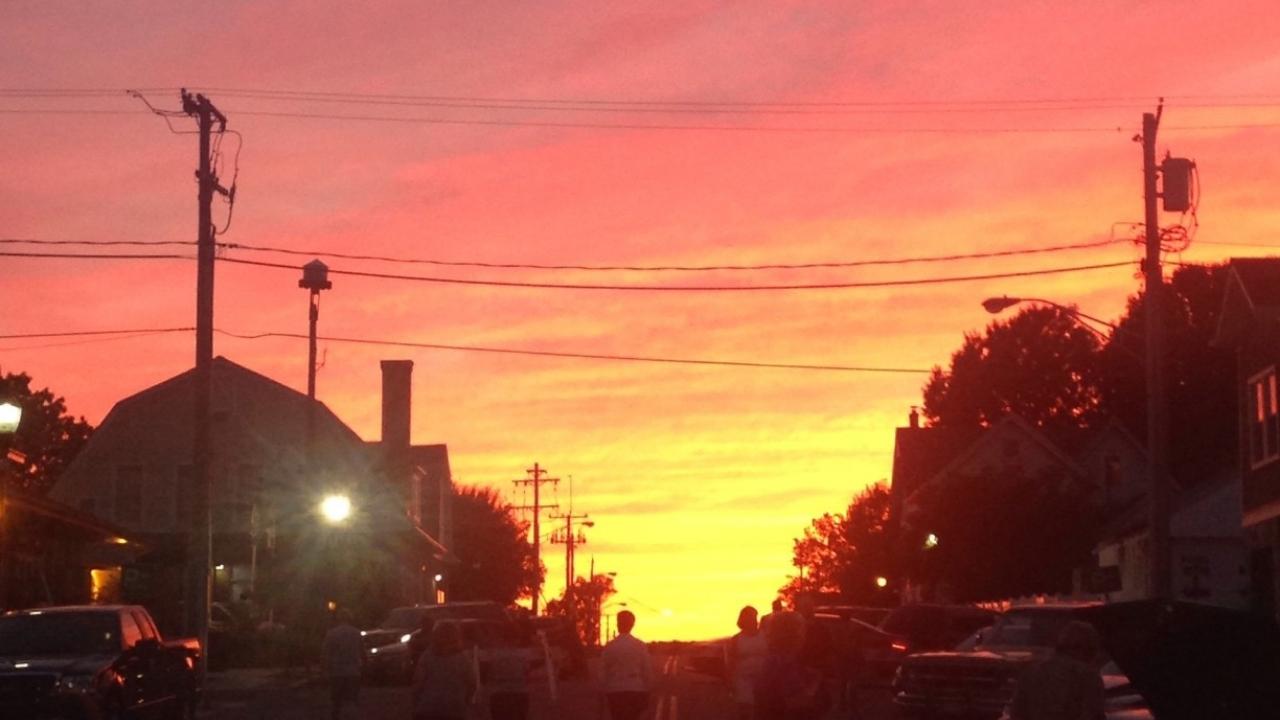 The last place on our list of the best places to live in Maryland for families is Havre de Grace. Havre de Grace is a smaller city with a population of 13,652.
Its location on the Chesapeake Bay, nearly midway between Baltimore and Wilmington, DE, draws many visitors each year. The historic Skipjack Martha Lewis is one of its most popular attractions.
In addition, Havre de Grace has a slightly above-average public school education quality but a comparatively high graduation rate of 90%.
The crime rate in Havre de Grace is 38% less than the national average, making it the safest place to reside in. Moreover, the low housing cost of $287,500 and relatively high-income rate of $77,690 add to its attraction for families wishing to move there.

Conclusion
Despite being the ninth smallest state in the United States, Maryland has a lot to offer to people with families. Because no single area will suit everyone's needs, you will have to conduct your own research to identify the location that best meets your criteria.
According to our analysis, we would rate Urbana, North Potomac, and Havre de Grace at the top of the list for people looking for a good balance between affordability, amenities, security, and quality education.
Hey guys! It's me, Marcel. I am the proud owner of carry-on-baggage.com. I am dealing with hand luggage related issues on a daily basis and I own several websites in this niche. Travelling is one of my biggest passions in life and I, therefore, happen to know a thing or two about hand luggage. I hope you all have a safe trip! Take care and thanks for the support. I really appreciate it.