I was obsessed with traveling to Costa Rica for a long time. I had planned, in detail, to go see the rainforest, volcanos, waterfalls, beaches, macaws, sloths, and sea turtles.
I couldn't wait to taste Arroz con Leche, tamal, and Gallo pinto.
The biggest factor, however, was when I was planning my trip. I always knew I'd make my trip in November.
On November 2, the Costa Ricans celebrate Día de Los Muertos or Day of the Dead.
I have always wanted to experience this festival in real life with the sugar skulls and parades while eating pan de Muerto.
What else can you do in Costa Rica during this second last month of the year?
Where Can You Go in Costa Rica in November?
In November, you can visit Monteverde Cloud Forest Reserve, Tortuguero National Park, Corcovado National Park, and Arenal Volcano National Park. If you want a party atmosphere, check out Puerto Viejo. Explore the capital city, San José to attend Día de Los Muertos and ox-cart parade, or go on a guided coffee tour.
Where to Travel in Costa Rica in November
There are quite a few places you can go to in Costa Rica during November:
Experience a Festival
In terms of festivals, there are three I looked at attending:
Día de Los Muertos, also called All Souls/Saints Day, takes place on November 2. Plan to experience parades with people wearing traditional clothes and painting their faces like colorful skulls, eat pan de Muerto (a sweet bread) and view the sugar skulls (not to be eaten).
Experience El Desfile de Carretas, an ox-cart parade, in San José on the third Sunday in November.
Travel to the Central Valley for a guided coffee tour and stop by the coffee-picking contest that's accompanied by music and dancing.
Visit the Capital City
While Costa Rica is mostly famous for the hot springs, forests, volcanoes, and exotic wildlife, San José is a place to visit too.
I spent two full days here. Firstly, I went on a guided city tour to get my bearings and see what attracts me most.
Then I stopped by the Central Market to eat some delicious local food and buy some souvenirs for my family and friends.
Next, I visited Tortuga Island and went snorkeling to see some fish. I even spotted a dolphin! That evening, I joined a food and drink tour.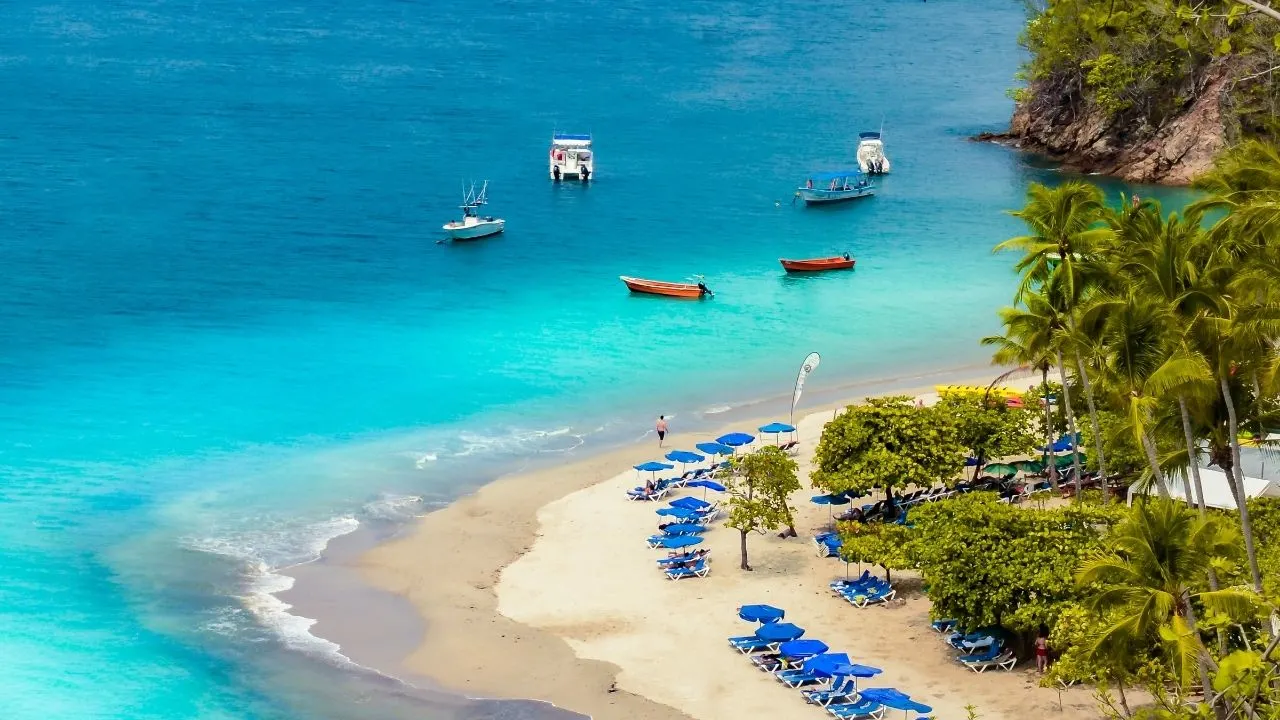 The next day I spent quite some time at the Wildlife Center and learned about sloths and endangered animals. I had some spare time that afternoon and decided to go to the Jade Museum.
Go Relax in the Coastal Cities
I visited quite a few beach towns during my trip to Costa Rica. One of my favorites is Santa Teresa, which boasts a relaxed atmosphere. I mostly just chilled on the beach here.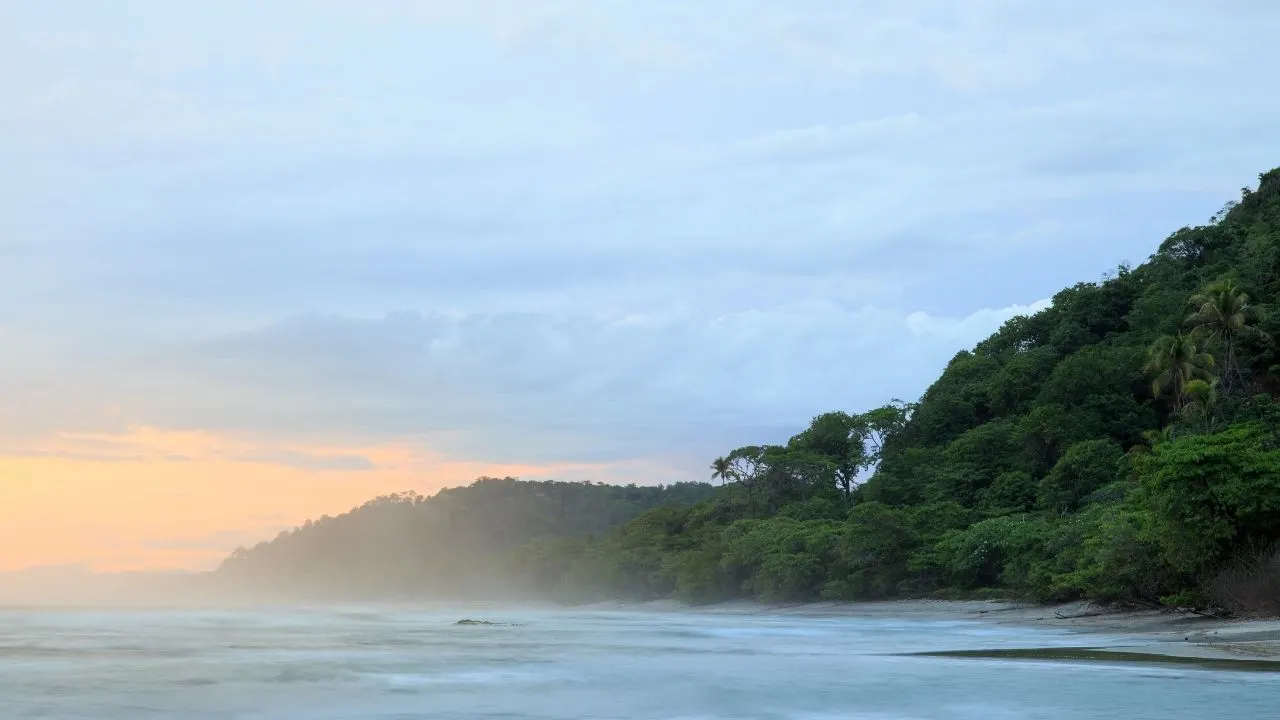 Another great option is Manuel Antonio, which is located on the Pacific coast. Expect to see blue waters and white sandy beaches.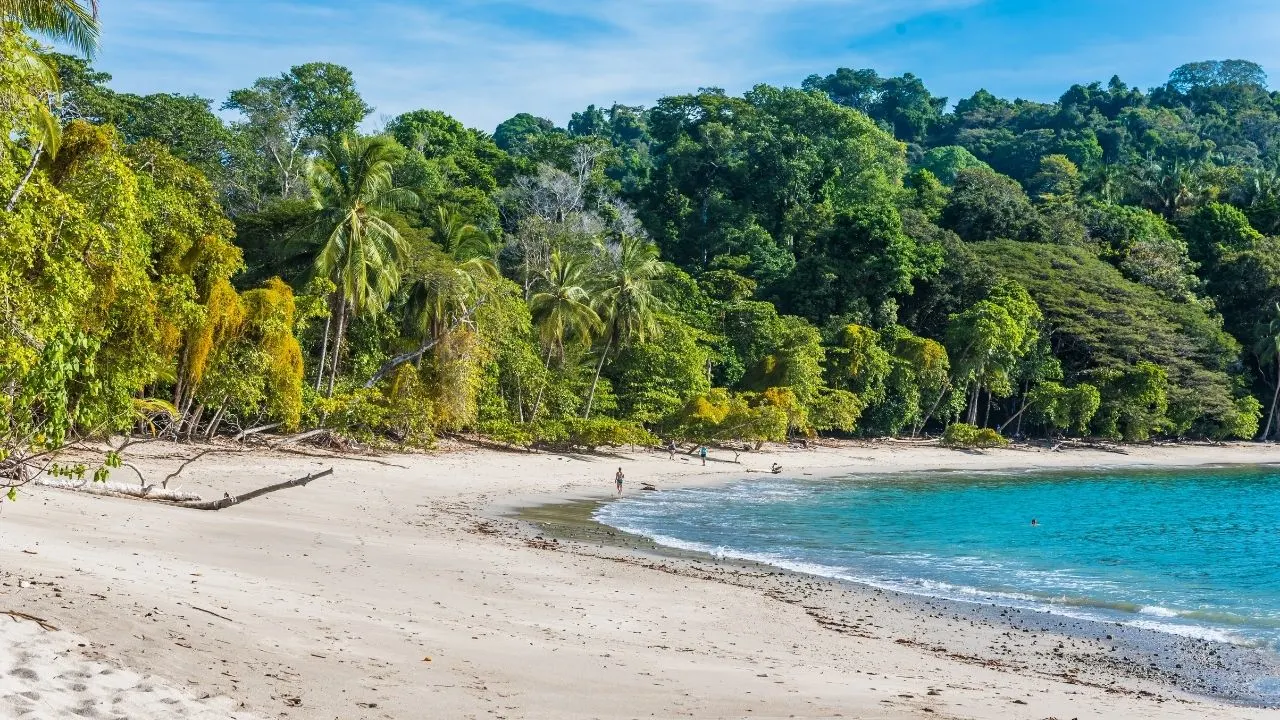 You can also visit a national park nearby and go hiking and see the native monkeys.
You can also stop by Puerto Viejo if you want a more party atmosphere at night while surfing and relaxing at the beach during the day.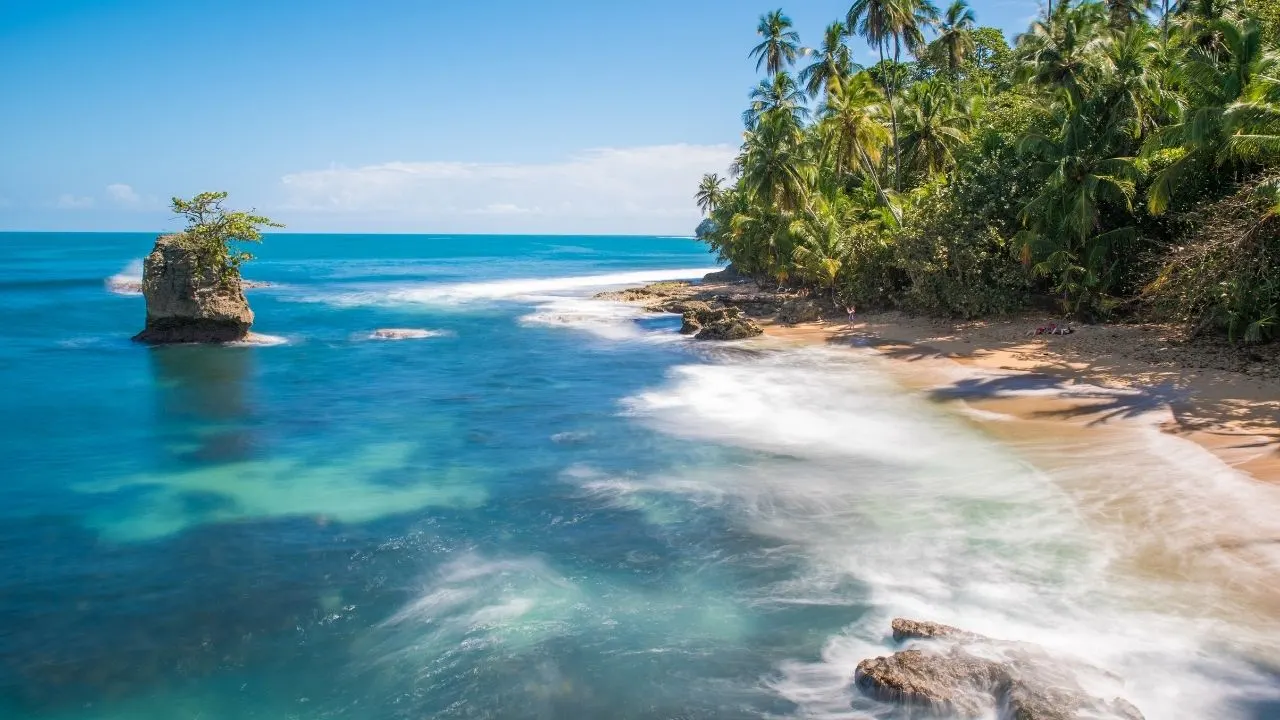 Explore Nature
Visit Tortuguero, called the Land of Turtles. It is a 77,000-acre national park.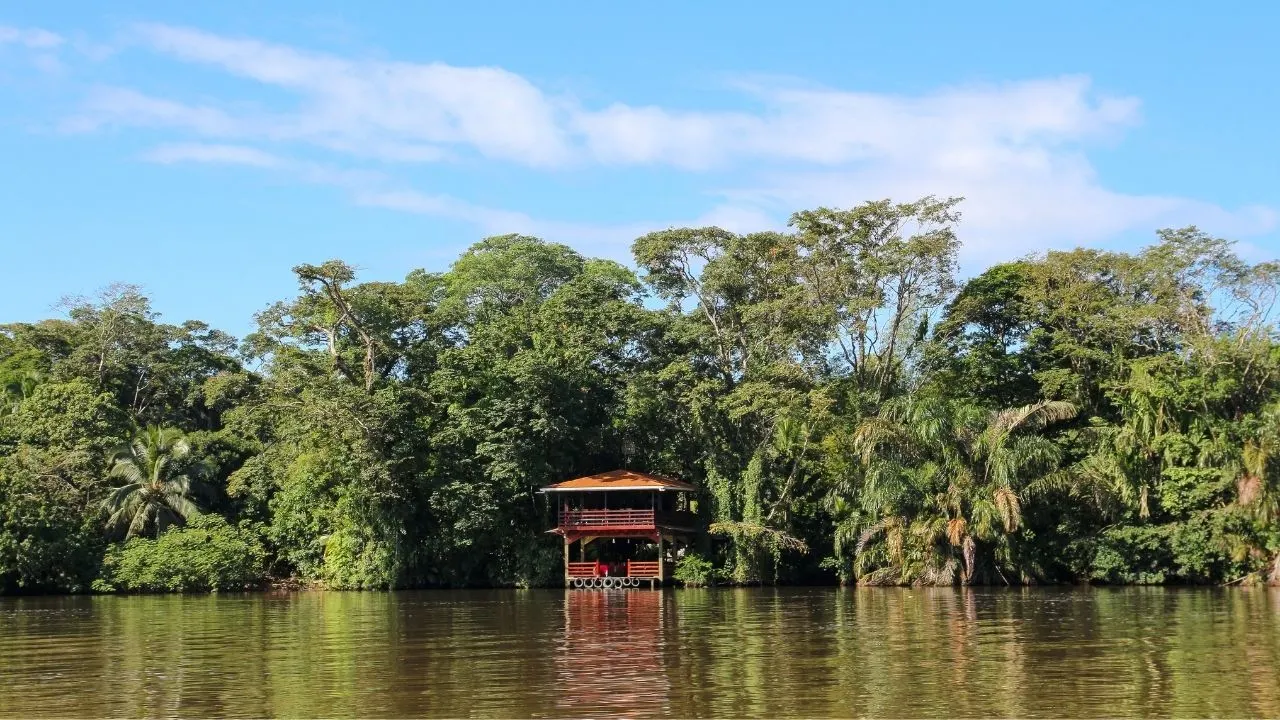 In April and May, you can see the turtles along the shoreline, but in November, I saw lots of wildlife. I also hiked and went on a canal cruise.
Volcanoes hold some magic, and I couldn't pass up an opportunity to visit Arenal, which is but one of many volcanoes in Costa Rica.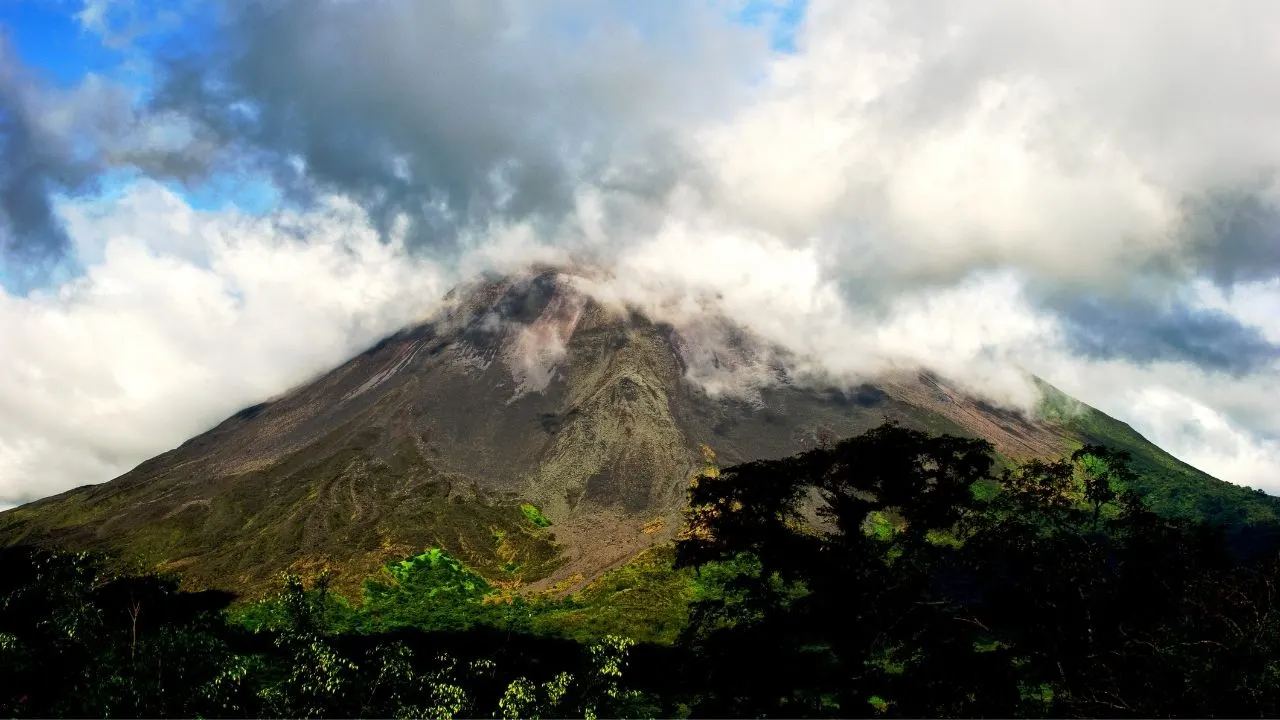 I also saw the majestic waterfall, called La Fortuna, and went hiking in this national park. You can also visit the hot springs, go rafting, caving, or just have some quiet as you watch the sunset over the lake.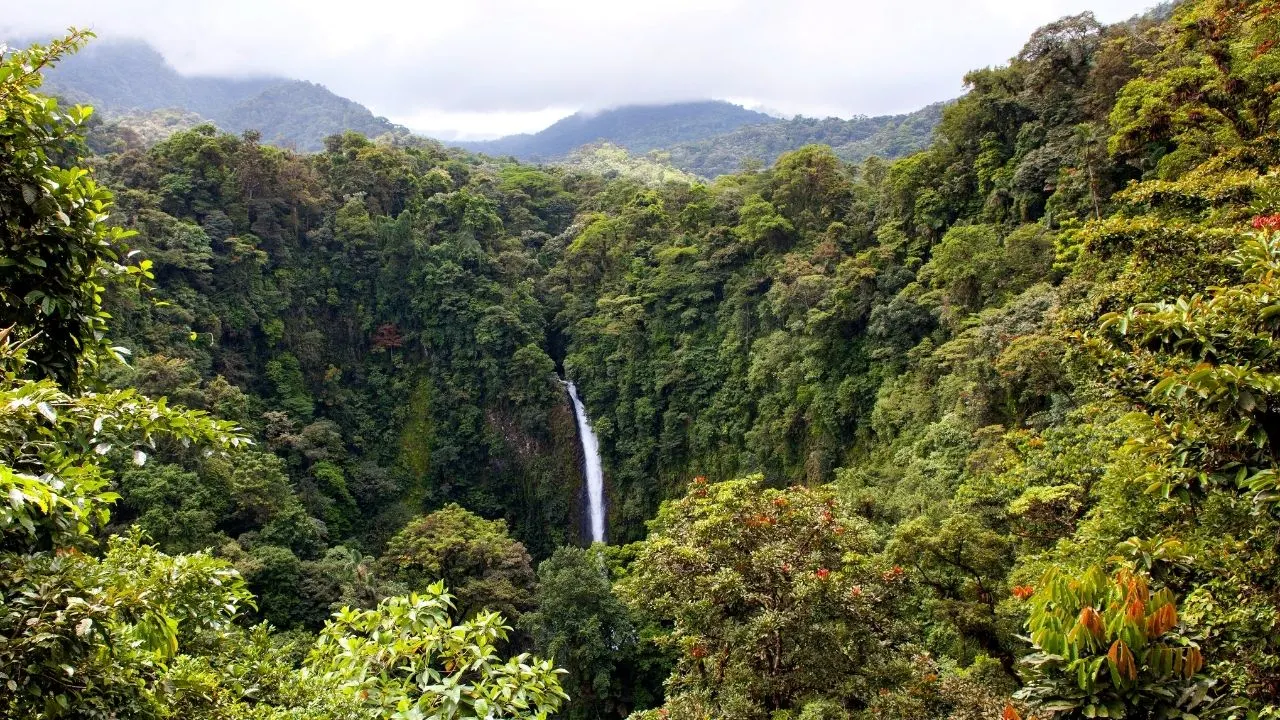 I thoroughly enjoyed Monteverde, the cloud forest. Here, I saw the quetzal bird while I went on a zip-line adventure through the canopy of the trees.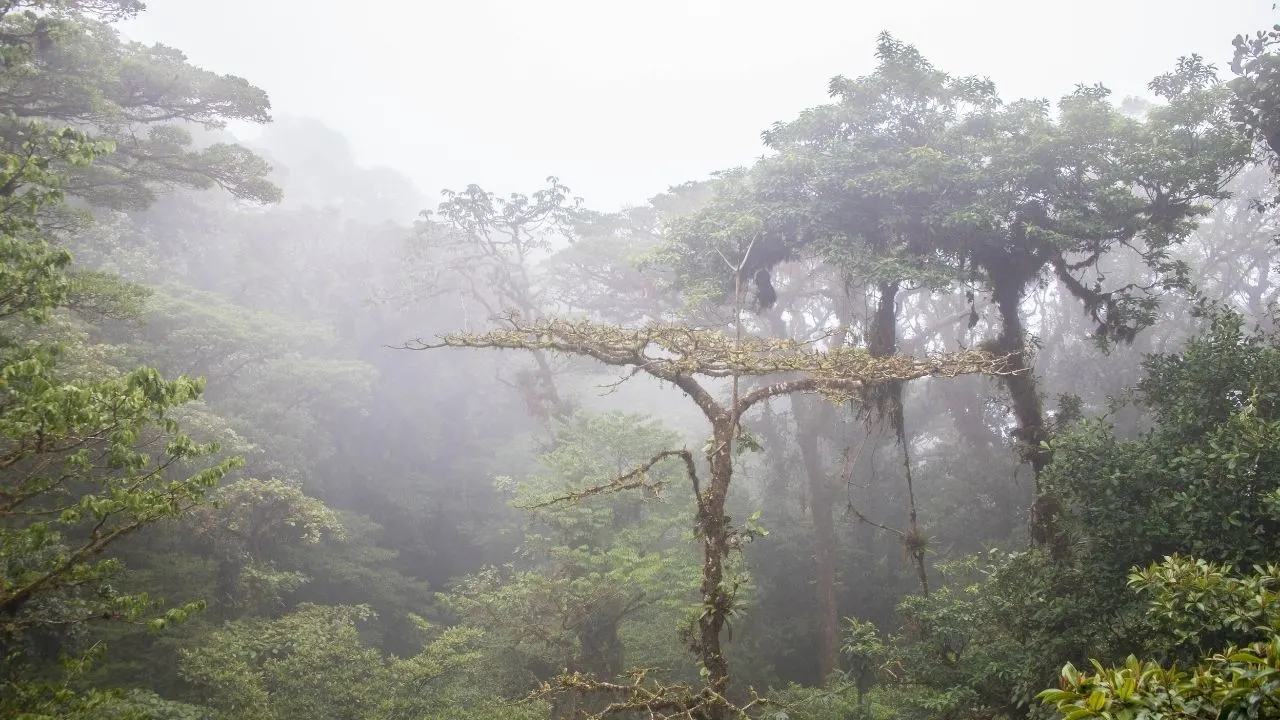 The sky bridges are also something to experience.
Other nature trips you can book for November include Poas Volcano, which is a day trip away from the capital; Corcovado on the Osa Peninsula; and Cahuita National Park.
Some Other Activities to Do in Costa Rica
There are many non-profit organizations working in Costa Rica.
You can volunteer a morning or two and help out at a local orphanage. Or how about planting some trees?
What the Weather is Like in Costa Rica in November
When November arrives, it is toward the rainy season's end and the dry season's start in Costa Rica. So you have a 50% chance of rain and a 50% chance of sun.
Visiting this country during November is a good idea as the temperatures are lower than it gets during the dry season.
Expect to experience temperatures in the mid-70s or low 80s during November in the lowlands and near the beach cities.
Moving to Central Valley and San José, the temperatures are 5-10 degrees cooler. Going to Monteverde and Chirripo, you'll have cooler weather around the low 70s and mid-60s.
Interestingly, during the El Niño years, the dry season arrives early, so you'll have more sunny days, while in the La Niña year, the rainy season lasts longer.
Frequently Asked Questions about Where to Go in Costa Rica in November
What is there to do in Costa Rica in November?
You can visit the coastal cities and spend a day at the beach, you can do a few nature hikes, or you can soak and relax in a natural hot spring. You can also sample the local delicacies if you are a foodie, or enjoy Día de Los Muertos, El Desfile de Carretas (an ox-cart parade), or a local coffee picking contest.
Is it hot in Costa Rica in November?
In the north of the country, the temperatures range from daily lows of 60 ℉ (15.5 ℃) to 72 ℉ (22.22 ℃) to daily highs of 75 ℉ (23.88 ℃) to 86 ℉ (30 ℃). Western Costa Rica reaches highs of 89℉ (31.67 ℃) and lows of 70 ℉ (21.1 ℃), while central and eastern Costa Rica's daily low can be 59℉ (15 ℃) and a high of 85 ℉ (29.44 ℃).
Can you swim in Costa Rica in November?
You can swim in Costa Rica in November. The average sea temperature is 82.04 ℉ (27.8 ℃). The temperature of the sea in a few coastal cities are as follows: in Miramar, it's 82.04 ℉ (27.8 ℃); in Quepos, Puntarenas, and Puerto Jiménez, it's 81.68 ℉ (27.6 ℃); and in Puerto Limón, it's 82.76 ℉ (28.2 ℃).


The Final Trip
There are so many great places to visit and activities to do in Costa Rica during November.
You can just hop from one beach town to the next, or go from one national park to another to hike, see volcanoes, waterfalls, wildlife, and more.
Or spend a day or two in San José, or even volunteer your time and do something wonderful.
Happy traveling!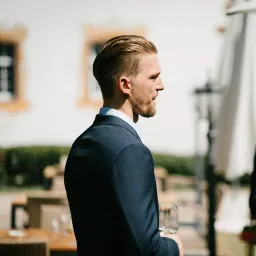 Hey guys! It's me, Marcel. I am the proud owner of carry-on-baggage.com. I am dealing with hand luggage related issues on a daily basis and I own several websites in this niche. Travelling is one of my biggest passions in life and I, therefore, happen to know a thing or two about hand luggage. I hope you all have a safe trip! Take care and thanks for the support. I really appreciate it.