My family and I booked our late summer holidays, and we couldn't wait to explore Kenai Fjords National Park. We did our research into what you can do in Kenai Fjords National Park.
This off-the-beaten-track park certainly doesn't fail to amaze and entertain.
While we couldn't really drive around the park since most of the islands and glaciers are only accessible by boat, we simply loved our time spent there.
What to Do in Kenai Fjords National Park
In Kenai Fjords National Park, boat tours, whale watching, hiking trails at Exit Glacier, or learning about the park ranger-led activities are great starters. There is the day-long hike trail of Harding Icefield, kayaking along the various fjords, flightseeing tour, or mountaineering are also great options.
Planning Your Activities at Kenai Fjords National Park
There is a range of activities you can engage in at Kenai Fjords National Park.
You should plan and pack appropriately to enjoy and explore the whole of the park, depending on the season you choose to visit the park in.
Summer Visit Options
In summer, you can experience the park in its full grandeur. The parts of the park that are accessible by road are usually safe at this time, and you can take a leisurely drive to view the glaciers and mountains.
This is also a great time to visit the fjords by boat, but you can also go hiking along with the glaciers, with the Exit Glacier being a great option.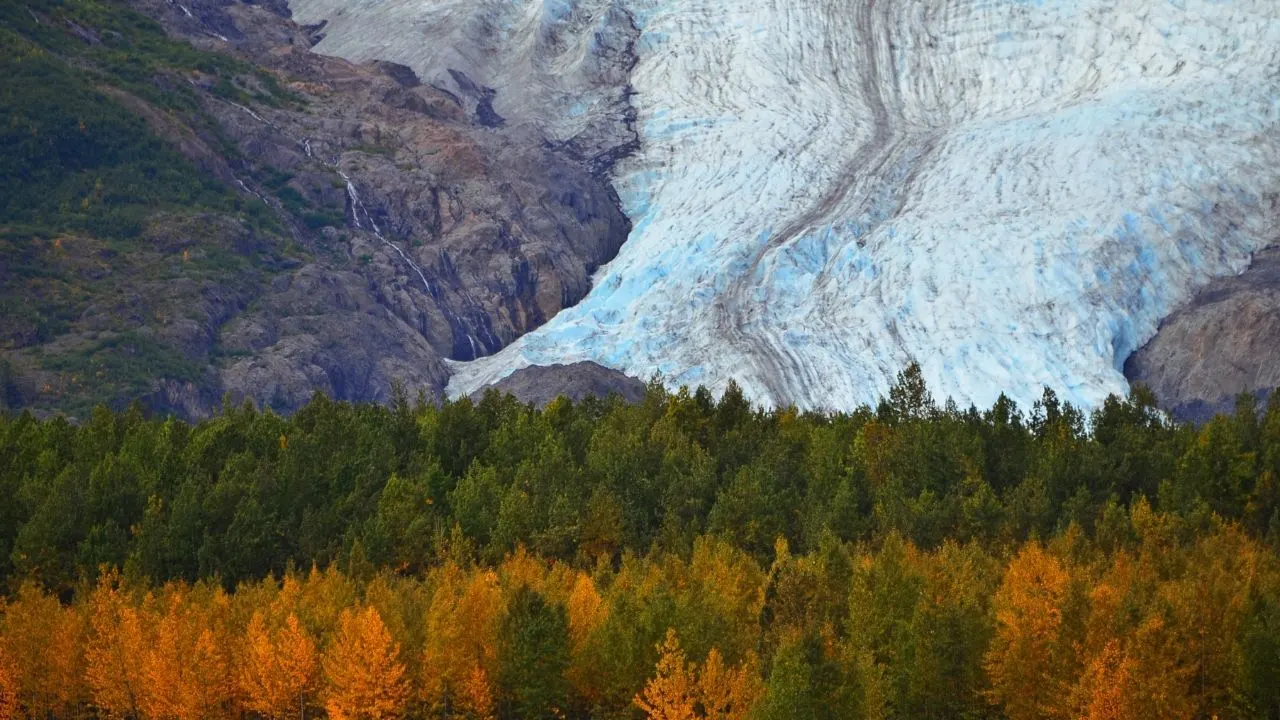 Be sure to check with park rangers which areas are safe and free from late-season avalanches and glacier melts.
If you want to learn more about the park, there are several visitor centers throughout the park, which have educational displays and daily talks by park rangers that are a heap of fun to attend.
You can also participate in ranger-led activities and go on guided hikes or take a shuttle service to view different parts of the park if you don't want to risk your own vehicle on the roads.
Summer is also a great time to camp at the park. Exit Glacier has a 12-site campground, where you can pitch your tent and explore the area on foot or via vehicle.
The maximum camping limit is for 14 days, so plan well and remember that it is on a first-come, first-served basis with the camping terrain.
Likewise, the use of public cabins that are located in the park is also an option. This is a better option for large families or if you have elderly persons with you.
During the day, you can catch a boat tour of the fjords from Seward's small harbor. This allows you to enjoy the many marine and bird wildlife species in the area.
If you are lucky, you can also watch a whale breach or see sea otters play in the icy surf. As the boats cruise between the fjords, you will see colonies of sea lions on the stony shores and bald eagles wheel in the sky.
There are over 190 bird species present, making it the ultimate birdwatcher's dream.
Winter Visit Options
While you may think that winter is not the best time to visit a glacial park, you would be mistaken.
The park has diverse weather during winter, and you may need to snuggle by a warm log fire during a freezing snow day with temperatures of -20 ℉ or you might be able to head out for some snowmobiling when temperatures reach a low 30 ℉.
For the adventurous, dog sledding is also offered as a winter activity, and there's nothing quite like the feeling of gliding across the icy glaciers in tow a team of huskies.
From November to May, you can experience the joys of fat biking or do some cross-country skiing while you watch out for moose in the park.
In winter, you can also view the park via boat, though these are limited to tours from Resurrection Bay.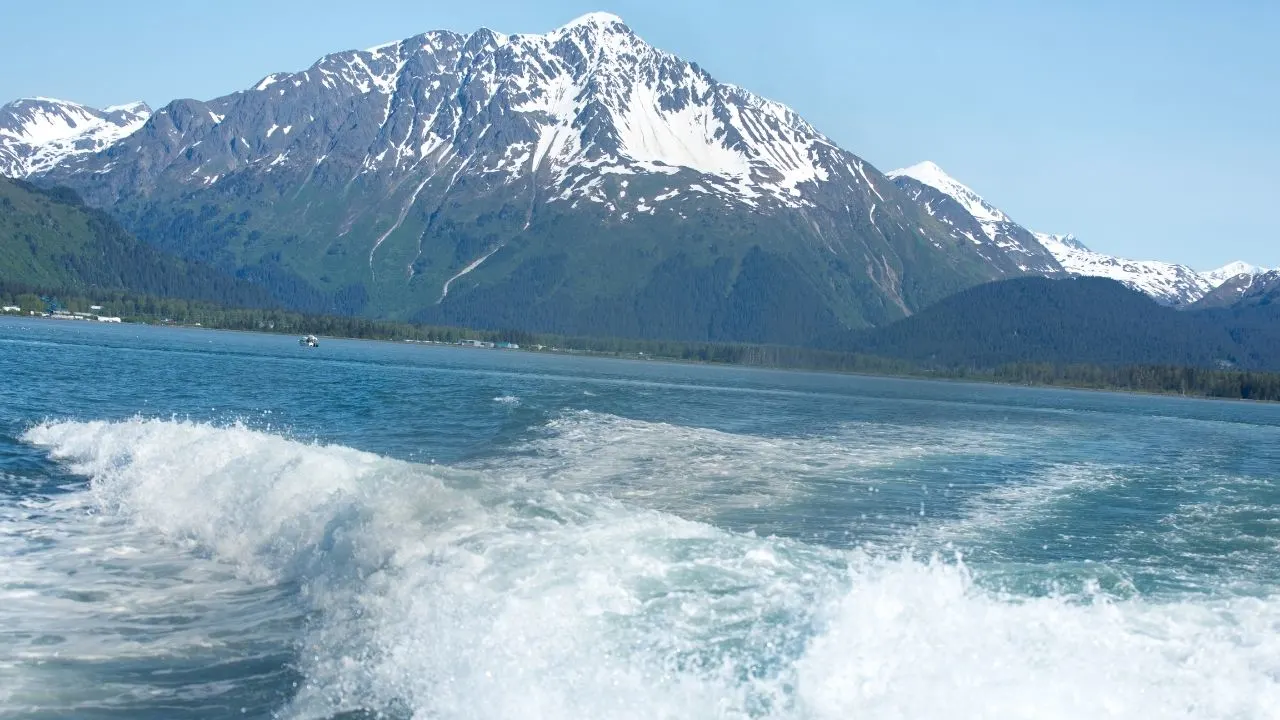 But if you are more adventurous, you can book an ice-climbing tour with a professional guide who will provide you with the right equipment and safely guide you on the glacier's terminus.
While winter is not the ideal time for a pleasant backcountry trip, it does offer an added challenge to experienced survival enthusiasts.
There are several professional outfitter groups that can be booked for a challenging backcountry trek across the park's remote 600,000 acres of wilderness.
Frequently Asked Questions about What to Do in Kenai Fjords National Park
Can you drive through Kenai Fjords National Park?
Kenai Fjords is mostly accessible by boat or seaplane only. You can drive up to Exit Glacier, which is closest to the park's southern end. This section of the park has road access, but the rest of the park doesn't have roads that can be driven by vehicles. Hence, you can't drive through Kenai Fjords National Park.
How long should you stay at Kenai Fjords National Park?
This would depend on the style of your travel and your budget. There are enough stunning vistas to view and ranger-led activities to participate in to keep you busy for a week or more, but you can view most of the park and participate in the main activities over a weekend stay.
What reason is there to visit Kenai Fjords National Park?
Kenai Fjords park offers a range of attractions from stunning views, islands, coves, and unique landscapes to the amazing wildlife that thrives there. You can hike, mountain climb, explore glaciers, and participate in ranger-led activities too.


Conclusion On

What to Do in Kenai Fjords National Park
The best thing to do in Kenai Fjords are:
A boat tour
Whale watching
Hiking trails at Exit Glacier
Do a day-long hike trail of Harding Icefield
Explore park ranger-led activities
kayak along the various fjords
Do a flightseeing tour
Go mountaineering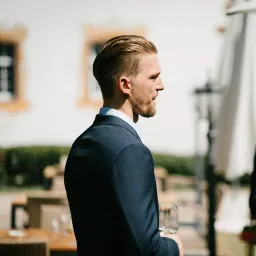 Hey guys! It's me, Marcel. I am the proud owner of carry-on-baggage.com. I am dealing with hand luggage related issues on a daily basis and I own several websites in this niche. Travelling is one of my biggest passions in life and I, therefore, happen to know a thing or two about hand luggage. I hope you all have a safe trip! Take care and thanks for the support. I really appreciate it.