They may live in multi-million-dollar mansions, but the super-rich are just as eager to get away as normal people.
Vacation destinations that specifically cater to the rich include the Lovers Deep Luxury Submarine Hotel, the country of Dubai, the Seven Seas Explorer Cruise, Sir Richard Branson's Necker Island, and trips into space.
Forbes estimates that the super-rich spends about $4 billion per year on just adventure vacations alone.
Where Do Rich People Vacation

?
The super-rich not only want luxury but variety in their vacation destinations, which they can find in Dubai, the world's most expensive cruise, Necker Island, a luxury hotel in a submarine, and travels into space. Vacations sometimes come with unusual amenities.
Lovers Deep Luxury Submarine Cruise
If the super-rich find hotels on land or sea to be too passe, then they can always rent an entire submarine. You start your trip in St. Lucia and can travel to wherever you want in the Caribbean.
You get transfers on a private speedboat. You get your own chef and butler to cater to your every whim – or, as many whims that can be catered to in a submarine.
The menu includes caviar, seafood, and chocolate fondue infused with pomegranate. Two people can fit into their large showers.
Appropriately enough for a submarine nicknamed "the Mile Low Club", you also get a rose petal scattering service and champagne breakfast in bed.
You get all this for about $292,000 per night.
Seven Seas Explorer Cruise
This is the world's most expensive cruise, which covers eleven countries in 123 days. It only started in 2021. It starts and ends in London.
In between, you travel to Dubai, Hong Kong, Vietnam, Indonesia, Australia, Singapore, New Zealand, Thailand, Japan, and China.
You can go dancing, tour the Hobbiton movie set, play at the casino, go to the theatre, play in a golf simulator, swim, take a private desert safari, or sweat in a sauna.
Along the way, there are helicopter rides, luxury spa treatments, gourmet food, a 4,443 square foot luxury suite with a baby grand piano, a bed worth $150,000, original Picasso paintings, rainfall showers, soaking tubs, walk-in closets, marble balconies, and your own private butler.
All of this at $1.2 million. What a bargain.
Dubai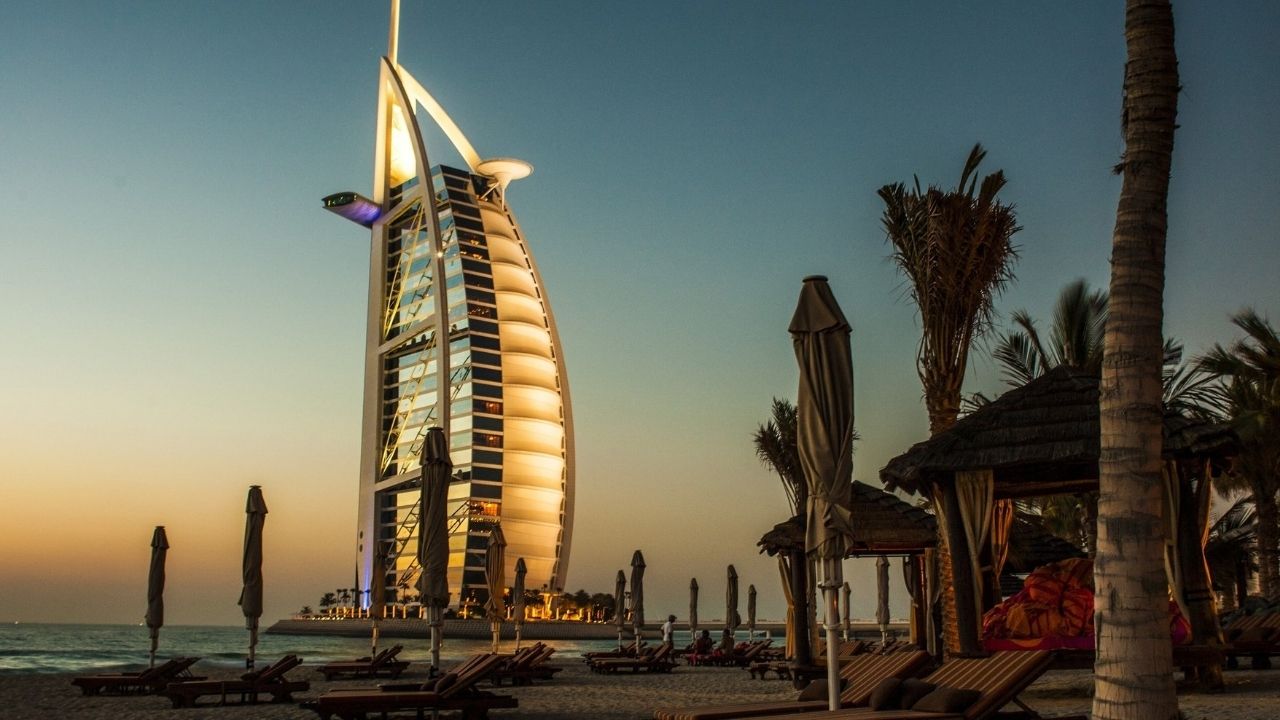 When the ruler of Dubai, Sheik Rashid bin-Saeed Al Maktoum, knew that the country would eventually run out of oil, he set about making it the tourist capital of the world.
He created islands, started a film festival, built the world's largest mall, built a racecourse that for many years was home to the world's richest horse race (surpassed only by the Saudi Cup in 2019), and built the Dubai Miracle Garden, the world's largest natural flower garden.
Arguably, the biggest reason rich people go to Dubai is to stay in the luxury hotel, the sail-shaped Burj Al Arab. The average cost of a room is $24,000 per night.
The Royal Suite is $28,000 per night. It has everything you want in a luxury hotel, including a landing space for helicopters, a ceiling made of Swarovski crystal, and seventeen types of pillows to choose from.
It uses some of its profits to run a hospital for sea turtles.
Necker Island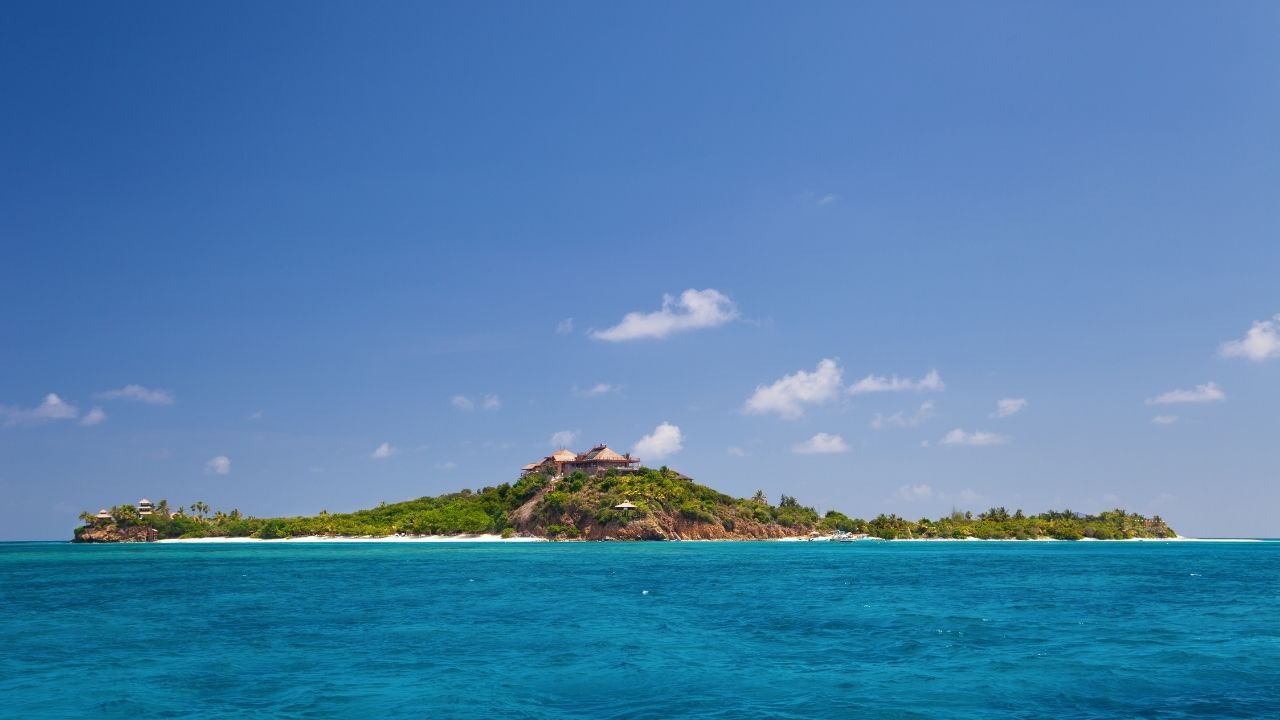 Sir Richard Branson is estimated to be the 446th richest person in the world. That didn't stop him from doing the rich person cliché of buying his own island.
However, he's making money off of his island by opening it to tourists. Kate Moss spent her 40th birthday there. Larry Page, Google's co-founder, had his wedding there.
Beds start at $5,000 a night. For $80,000 a night, you can already rent the entire island!
Things to do on Necker Island, besides spending lots of money to stay there, include hiking, yoga, tennis, sailing, snorkeling, kitesurfing, swimming with dolphins, gambling at the casino, dancing under UV lights or at the disco, or enjoying a Moroccan buffet.
Space Tourism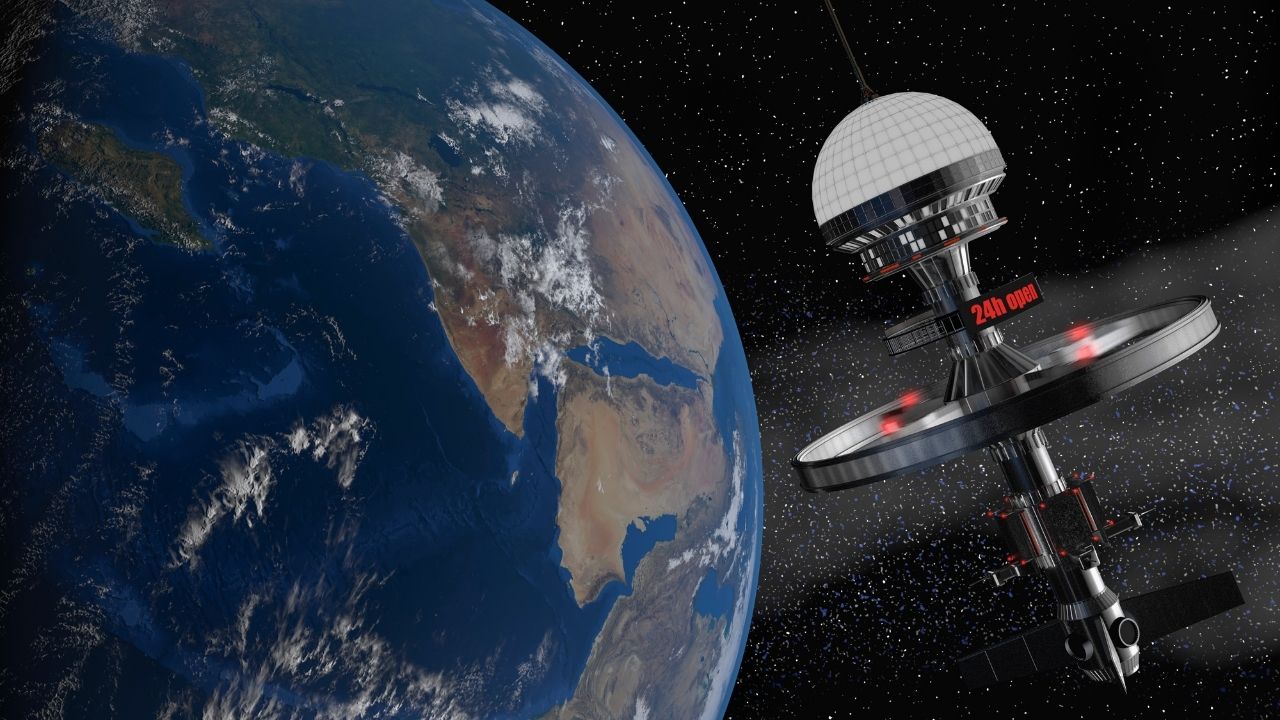 Speaking of Sir Richard Branson, who successfully traveled to space and back on July 11, 2021, his Virgin Galactic's flights into space are selling at $450,000 per seat.
Virgin Galactic flights have been temporarily grounded, but are expected to resume flying soon.
Another flight into space with civilians, SpaceX, successfully went into space and back in July of 2021.
Not only are flights into space expected to be the new frontier of vacation destinations for the super-rich, but a space hotel is expected to be up and running by 2027.
The cost for a bed for one night? A mere $55 million.
By 2022, NASA is also looking into opening up vacations on the International Space Station.
Weirdest Vacation Requests from the Super-Rich
According to CNN, the super-rich are just as eager for love as regular people. One super-rich client requested three penguins to rent to impress a girlfriend.
She opened up the door of a San Diego luxury suite to find the penguins inside.
Another had a diamond engagement ring hidden in an ice cave in Iceland. The girlfriend discovered it as the couple explored the cave.
CNN did not report whether either of these ploys was successful.
The super-rich tourism industry's considered a multi-billion-dollar industry. This means travel agencies will go to spectacular lengths to please wealthy clients.
One wanted a private $300,000 eight-course dinner hosted by celebrity chef Eric Ripert. Even with the cost, it took nine months to get Ripert to agree to do this.
Perhaps he only agreed because he wanted to drink port recovered from a shipwreck in the 1800s.
Frequently Asked Questions About

Where Rich People Vacation
Where Did Billionaires Go on Vacation During the Pandemic?
Despite the pandemic, American billionaires were busily traveling. Business Insider reports they went to upstate New York, the Hamptons, Nantucket, Cape Cod, Martha's Vineyard, Sun Valley, and Jackson Hole. In the UK, the rich traveled to Devon and the Cotswolds.
What Do Rich People Like to Do?
Business Insider reports that the top five things rich people like to do are play golf, go boating, play tennis, ski, and collect. The most popular things rich people collect are art, vehicles, wine, and sports memorabilia. One thing for sure – the rich like to spend money.


The Least You Need to Know
Billionaires are not stingy when it comes to their vacations. They spend thousands, even millions, on vacation destinations on land, under the sea, and in space.
They can also make strange requests that hotels, restaurants, and travel agencies are all too eager to fulfill.
Popular places to go include Dubai, Seven Seas Explorer Cruise, Necker Island, and a hotel in a submarine.
Hey guys! It's me, Marcel. I am the proud owner of carry-on-baggage.com. I am dealing with hand luggage related issues on a daily basis and I own several websites in this niche. Travelling is one of my biggest passions in life and I, therefore, happen to know a thing or two about hand luggage. I hope you all have a safe trip! Take care and thanks for the support. I really appreciate it.