Whether you're traveling far or staying close to home, you want to make sure you pack all your essentials before embarking on your summer vacation.
Not only does this alleviate your stress pre-travel, but it also ensures you're not caught off-guard in any sunny situation. Read on to find out what to pack for a perfect summer vacation.
What to pack for a summer vacation

?

When preparing to pack for your summer vacation, it helps to categorize your essentials into clothing, toiletries, electronics, medication, and documents. This way, you can write up a checklist of precisely what you need and make sure you don't forget anything while packing. Items to pack include clothes, swimwear, shoes, sunscreen, chargers, medication, towels, and necessary travel documents.
What clothes should you pack for a summer vacation?
Depending on where you're vacationing, you want to ensure you have suitable clothes to get you through the trip.
This includes obvious things like summery shorts, shirts, dresses, flip-flops, hats, bathing suits, cover-ups, sunglasses, and beach towels.
Very importantly, you want to make sure you pack your sleeping clothes and plenty of socks and underwear too.
If you're not quite sure where your adventures will take you, include a slightly more formal outfit or two, as well as warmer clothes in case it gets cold.
What toiletries should you pack?
Your toiletry bag is a vital component of an anxiety-free trip. To avoid overpacking, look for small travel sizes of your usual products.
Because it's summer, you definitely want to pack plenty of sunscreen and moisturizer to keep yourself protected and keep your skin healthy.
Decant your daily skincare regime into small, travel-friendly containers so you don't have to lug it all along with you. You can do the same with your make-up.
Deodorant, toothpaste, your toothbrush, and your hairbrush are a must, and you should also pack a disposable razor, shaving cream, and feminine hygiene products (if necessary).
Furthermore, if you're unsure if your accommodation stocks body washes, shampoo, and conditioner, it's advisable to call ahead and ask. While many hotels provide these, some budget-friendly destinations may not.
What electronics should you take along on vacation?
The electronics that you pack depends on where you're vacationing and for how long.
Generally speaking, you're probably only going to take your mobile phone and possibly a reading device like a Kindle or iPad.
Make a note to pack their chargers. This is the item most often forgotten when prepping to leave on a trip. Other electronics, like shavers, may require chargers too.
If you're taking your laptop, make sure it is securely packed in its bag in such a way that it can't get damaged during transit.
When traveling abroad, research the types of plugs used in the country you are visiting, and plan accordingly.
Should I take medication along on my summer vacation?
If you're taking chronic medication, you must remember to pack it and take along your prescription in case something happens to your luggage.
Additionally, some countries require proof by means of a doctor's letter stating which meds you're taking.
Together with this, you may also want to pack over-the-counter tablets that often come in handy, such as headache pills, antihistamines, or stomach settlers.
A small first aid kit with plasters, sanitizer, bandages, and bug repellant is a good idea if you can get your hands on one.
If you are traveling to a foreign country, research whether you are required to get any shots or immunizations before you are granted permission to enter their borders.
What are travel documents, and why do I need them?
Not all summer vacations will require travel documents, but most do, especially those that require you to travel overseas or across borders.
Travel documents include your tickets and itineraries, travel insurance documents, health insurance documents, car rental info, and specific permits and licenses (if applicable).
General packing tips for your summer vacation?
No one wants to be weighed down by too much luggage on their summer vacation, but fortunately, with careful planning, this is easy to avoid.
Pack as light as possible by envisioning what you need and creating a "packing list" accordingly. Where you can, be economical with space by purchasing travel-sized products and versatile clothing items.
To save money, try to purchase your travel items in your hometown or city, or you may end up paying tourist prices when you reach your holiday destination.
Frequently Asked Questions About What to Pack for a Summer Vacation
What are some items frequently forgotten on summer trips?
Toiletries and chargers are the items most commonly left at home when embarking on a summer vacation. While these are relatively easy to replace once you reach your destination, they can cause unnecessary hassle, so make a list and check these items off as you pack them.
What miscellaneous items should I pack for a summer vacation?
What you pack depends mainly on where you are going. If you're hiking or adventuring, include the requisite gear. If you're planning to relax, pack some good books and magazines. If you're going to spend a lot of time going out, remember to pack for dressing up.
What should I pack in a carry-on?
Your carry-on is a vital part of travel and is the item least likely to get lost. For this reason, you should keep your most valuable things in your carry-on luggage. This includes any chronic medication, your travel documents, any high-value items like jewelry and your purse or wallet, a change of clothes, and your most essential toiletries. Also, always keep a bottle of water on hand if you can.


Conclusion
Most people look forward to their summer vacations all year, but the lead-up to arriving at your destination can be stressful.
To make the packing process as easy as possible, spend an hour or two considering all the things you will need, and then double-check, once you have packed, to make sure you have them all.
This way, you can relax as soon as you arrive and know that you have everything you need on hand in your luggage.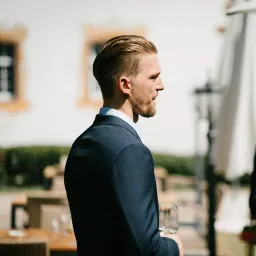 Hey guys! It's me, Marcel. I am the proud owner of carry-on-baggage.com. I am dealing with hand luggage related issues on a daily basis and I own several websites in this niche. Travelling is one of my biggest passions in life and I, therefore, happen to know a thing or two about hand luggage. I hope you all have a safe trip! Take care and thanks for the support. I really appreciate it.