Hawaii is high on most people's travel bucket lists, and it was the same for my bucket list. I love nature, so Haleakala National Park that's located on the island of Maui was a big attraction.
I finally got to make my Hawaii travel dreams a reality. I did extensive research on where I could go and what I could see in Haleakala National Park and I want to share this with you so you can also have an amazing trip when you visit this park.
Psst … you may wonder what Haleakala means. It's "House of the Sun," and I thought it is a perfect name for this national park as the sunsets and sunrises are to die for.
What to Do in Haleakala National Park
Catching a sunset or sunrise, hiking, seeing the crater, and stargazing are good activities to start with. You can also go see the seven sacred pools of 'Ohe'o, explore the bamboo forest, and find the waterfalls. Other activities include a helicopter ride, biking, camping, ziplining, and seeing endangered wildlife.
What to Explore and See in Haleakala National Park – The 5 Best Things To Do
There is quite a lot of nature to see in this national park, and there is even more to do. It is pretty much a recreational wonderland.
You'll find two visitor centers in the Haleakala National Park. One is close to the park entrance, and if you are eager for a map, this is a good stop.
You can also see if there are any (free) park ranger programs, like a night sky talk.
These are the best things to do in Haleakala National Park:
1.Watch a Sunset or Sunrise
A must-see for any visitor to the park is either a sunset or a sunrise (or both if you can). Book a tour or go see the sun rising or setting on your own.
The most popular spot for sunrise watching is Red Hill, also called Pu'u'ula'ula. This is the highest point in the park.
Pro tip: Make sure you know when the sunrise or sunset happens.
2. Go Hiking
I love hiking, and seeing Haleakala on foot is a must in my book. There are more than 30 miles (or 48 km) of trails, with options from 10 minutes to longer multi-day hikes.
I spent a few days just hiking and discovered a few trails, in both the summit and coast districts.
With the area in the Alpine Desert called Pele's Paint Pot, I needed to see what was up. I decided on the 11 mile (17.8 km) hike that starts at Keonehe'ehe'e (Sliding Sands) Trailhead.
I crossed the valley floor and ended at an elevation of 7,990 feet (2,436 meters).
I loved the volcano pit, called Kawilinau, and Pele's Paint Pot looked as if someone painted the sand shades of brown, orange, yellow, black, gray, and red.
This Sliding Sands-Halemanu's Trail took me to the crater floor. Walking on the sandy trails made me believe I was visiting Mars since the landscape is a kind of replica of what we see of the red planet.
Taking this trail meant I crossed the crater and hiked up another part of the rim. It was challenging but oh-so-worth it.
I loved seeing the silverswords, which are endangered silvery plants found on the Sliding Sands Trail.
Pipiwai Trail is located in the Kipahulu District, which is near the coast. On this hike, I saw quite a few waterfalls (I loved Waimoku Falls), a gigantic Banyan tree, and the bamboo forest.
This is a shorter hike of only 3.8 miles (6.11 km), and it was moderately difficult. It took me 4 hours because I stopped for quite a lot of photos.
3. Take in Some Crater Views
There are a few viewpoints from which you can see the crater. My favorite view is from Pa Ka'oao.
Near the visitor center that's close to the summit, hike for a 100 feet (30.48 meters) elevation gain to Pa Ka'oao.
The Kalahaku Overlook is another great option from where to see the Haleakala crater.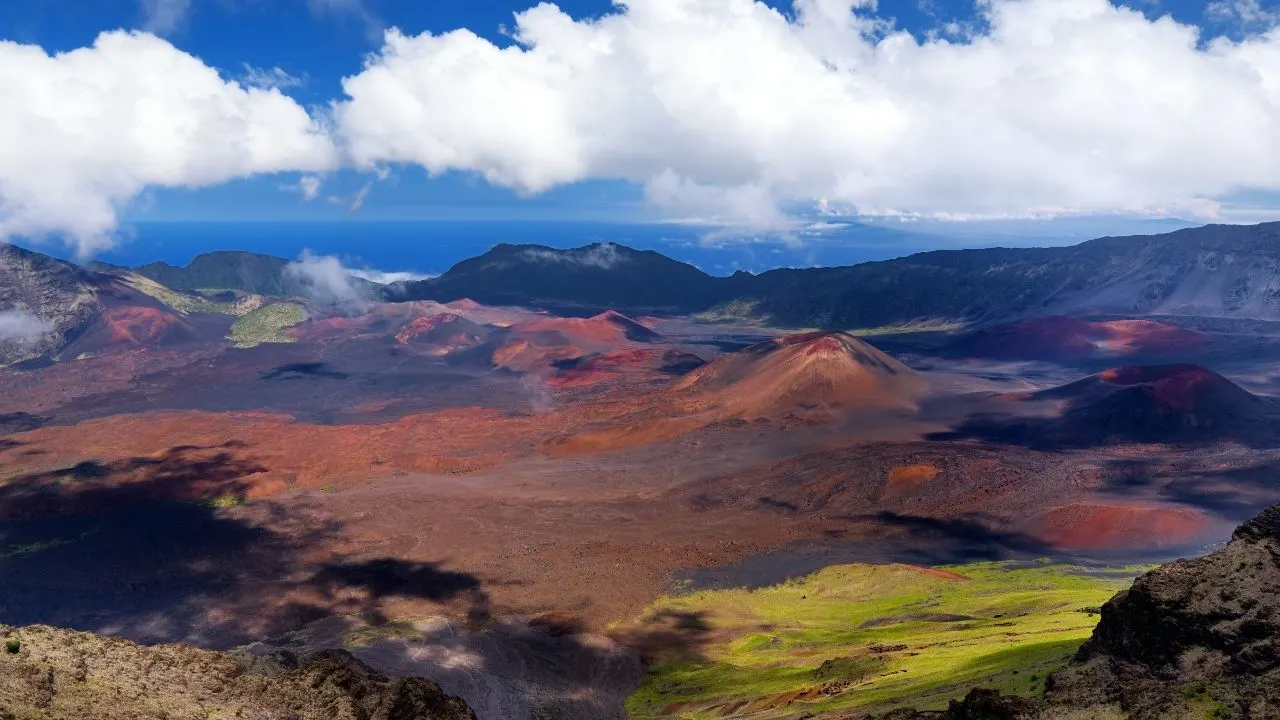 A third option is Leleiwi Overlook. Both of these overlooks are located on Haleakala Highway, and from the parking lots, walk for a short distance to the viewpoints.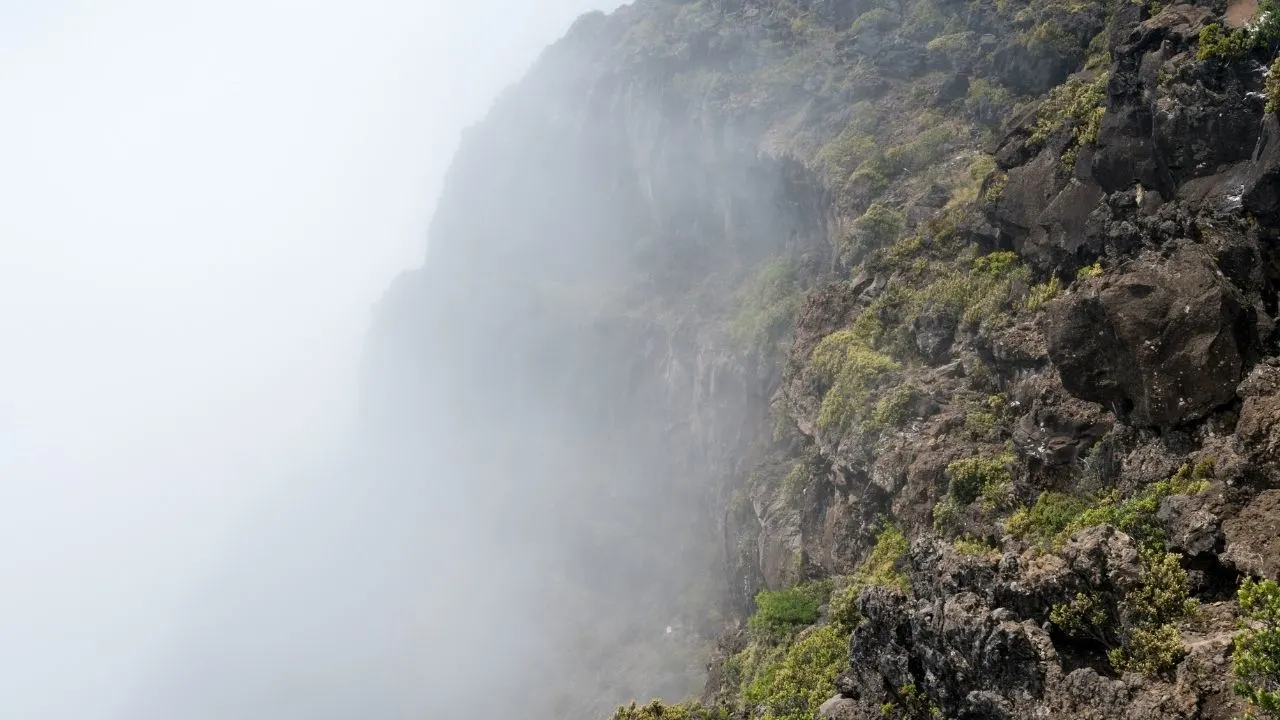 4. Look at the Stars
Stargazing is another must, and you just don't see stars in the city as you do at Haleakala National Park. The best point to stargaze is at Red Hill.
You can also look at the stars near the summit visitor center or if you are on an overnight hiking trail.
5. Explore the Seven Sacred Pools of 'Ohe'o
Also called the 'Ohe'o Gulch, the seven sacred pools are located in the Kipahulu District and made from cascading waterfalls and pools, of course.
You can go swimming here, but only sometimes since it depends on how much rain the area gets and the risk of flash floods and rockfalls.
A Few Other Options
There is, of course, much more that Haleakala National Park has to offer.
Here are a few other options you can consider:
Do the Haleakala Zipline Tour if you want pure enjoyment and an adrenaline rush.
Go horseback riding (think Hawaiian cowboy style) in Upcountry Maui.
Do a helicopter tour to see the House of the Sun from above.
Go camping, especially if you go on a multi-day hike. Options for camping are Kipalulu Campground, Hosmer Grove Campground, Holua on the Halemauu trail, and Palika on the Sliding Sands Trail.
See the wildlife in the national park, a lot of which is endangered. One of these endangered species is the Hawaiian state bird, the nene (pronounced nay-nay).
Volunteer on some projects that the Friends of Halakeala National Park runs, like improving the habitat of the nenes, restoring cabins, or more.
Go biking, either on a Haleakala bike tour or rent a bike to go exploring the place.
Enjoy a drive on the Road to Hana (also called the Hana Highway) for more scenery.
Search for a rainbow eucalyptus tree (hint: look as you drive on Hana Highway).
Hike to the ocean on the Kahaki Trail.
Frequently Asked Questions about What to Do in Haleakala National Park
How long do you need at Haleakala National Park?
At a minimum, you need 2 full days at Haleakala National Park, excluding the time it takes you to travel to the park. You can spend a minimum of one full day in each district, but if you want to see more, plan a three to five-day trip.
How long will it take for you to reach the Haleakala Crater?
The Haleakala Crater Trail is 11.2 miles. The trail is rated as difficult, and it is mostly used for camping, backpacking, hiking, and nature trips. You can see the Haleakala crater and scenic views at the summit.


Conclusion On What to Do in Haleakala National Park
The best things to do in Haleakala National Park are:
Catching a sunset or sunrise
Hiking
Seeing the crater
Stargazing
Visit seven sacred pools of 'Ohe'o
Explore the bamboo forest
Find the waterfalls
A helicopter ride
Biking
Camping
Ziplining
Seeing endangered wildlife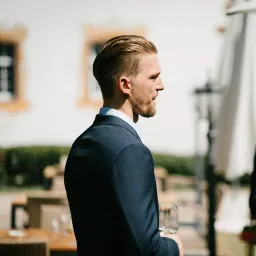 Hey guys! It's me, Marcel. I am the proud owner of carry-on-baggage.com. I am dealing with hand luggage related issues on a daily basis and I own several websites in this niche. Travelling is one of my biggest passions in life and I, therefore, happen to know a thing or two about hand luggage. I hope you all have a safe trip! Take care and thanks for the support. I really appreciate it.