White Sands National Park is a vast field of gypsum sand dunes in the remote desert of Southern New Mexico.
The White Sands Missile Range surrounds the park, and there is an Air Force base nearby. The 145,000-acre area is covered by gypsum crystal sand dunes.
It may not be easy to find a place to stay, but it's definitely recommended to plan ahead.
Where to Stay Near White Sands National Park
Primitive camping is available in a designated area in the White Sands National Park. Alamogordo and Las Cruces have hotels and restaurants. The military bases nearby also have small hotels open to the public. Lincoln National Forest has campgrounds, and you can also find private campgrounds in the area.
Camping Grounds
For the serious outdoors person, there are some backcountry camping sites available. There is a designated area for primitive camping along a three-mile-long corridor.
It's possible to camp anywhere you like in this area.
When they say "primitive" camping, they are serious. There are no facilities, meaning no water or bathrooms.
The desert is harsh and unforgiving, so take all the necessary precautions. In summer, temperatures can be 100 or more during the day, and there is a big drop in temperature at night regardless of the season.
Still, this would give you a total immersion into the desert sand dune atmosphere, which would be a remarkable experience. Use sunscreen and carry a lot of water.
Trails and the camping areas are clearly marked. It is important to follow those markings.
You can easily get disoriented when surrounded by miles of white sand. For multi-day camping, you could hike back to the visitor's center each day to get more water.
Keep at least a gallon per person per day of water on hand. Avoid drinking other liquids that may not keep you as hydrated as water would.
Camping there would be a great experience, but it takes "roughing it" to a whole new level. There are other options for those who want more comfort while visiting the park, but none are inside the park.
Nearby Lodging
The town of Alamogordo is 13 miles away, and Las Cruces is 50 miles away. Both of these towns offer restaurants and lodging and are a good base for exploring the park and the general area.
Alamogordo is a very small town.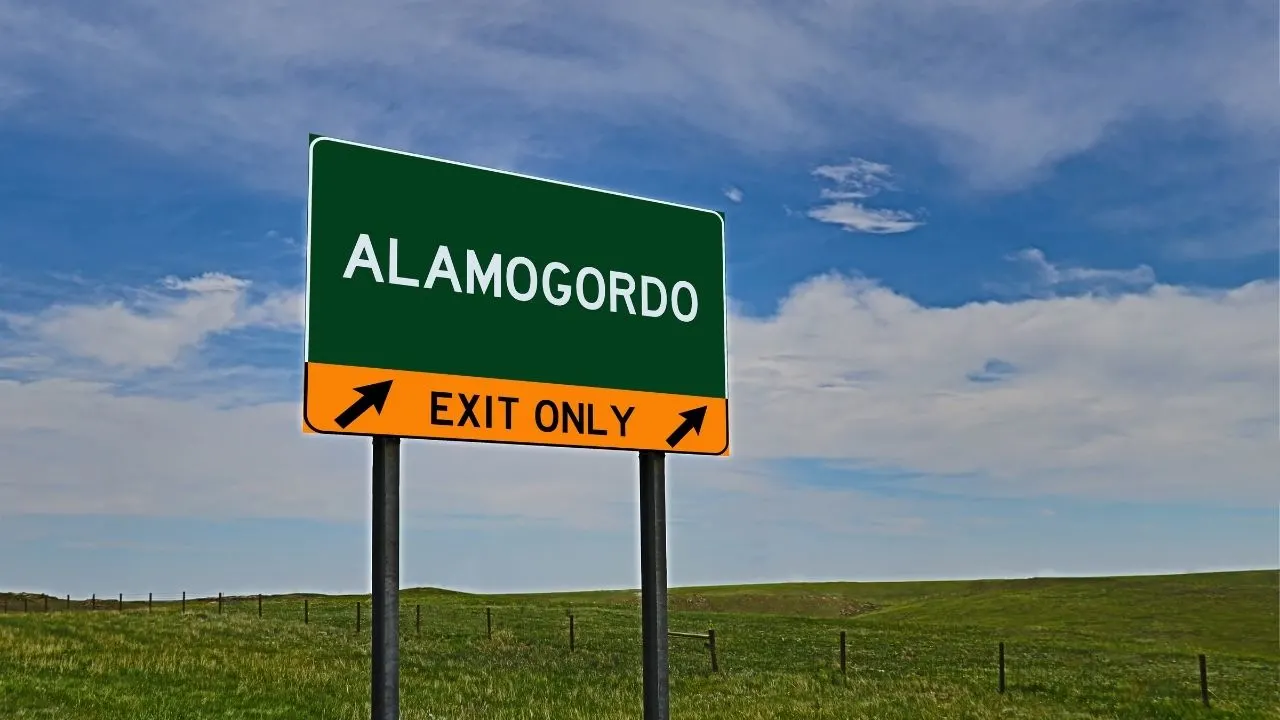 If you want more options, Las Cruces would be a better choice, even with the added distance to the park.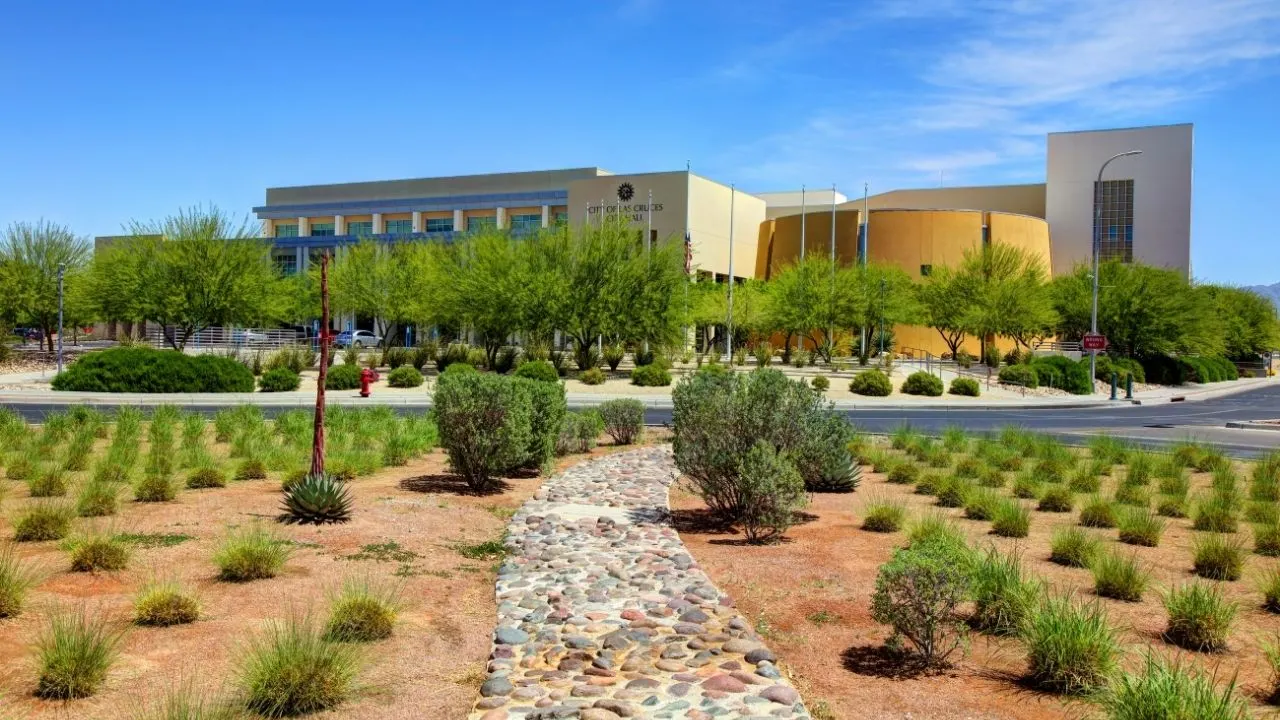 Two unusual places to stay include military bases that have hotels open to civilians. These are very close to the park.
They are basic hotels with few amenities, but they are cheap rooms that are nice.
The small town of White Sands has an Army base that operates a small hotel for civilians. It has nice rooms that are cheap, but there is not much around it other than an army base.
There is a missile range museum nearby. There is an Air Force Motel on the other side of the park that also operates a hotel, which is the closest motel to the current park entrance.
Alamogordo has a few national chain motels such as Days Inn and a few privately owned motels. These hotels have restaurants in the hotel or very nearby.
Just a few miles up Highway 54, the small town of Tularosa has a bed and breakfast, which is not more than 15 miles from the park entrance.
Alamogordo has a museum of space exploration history and a zoo. Its location is ideal as a launching spot for exploring the White Sands National Park, and that may be its biggest draw.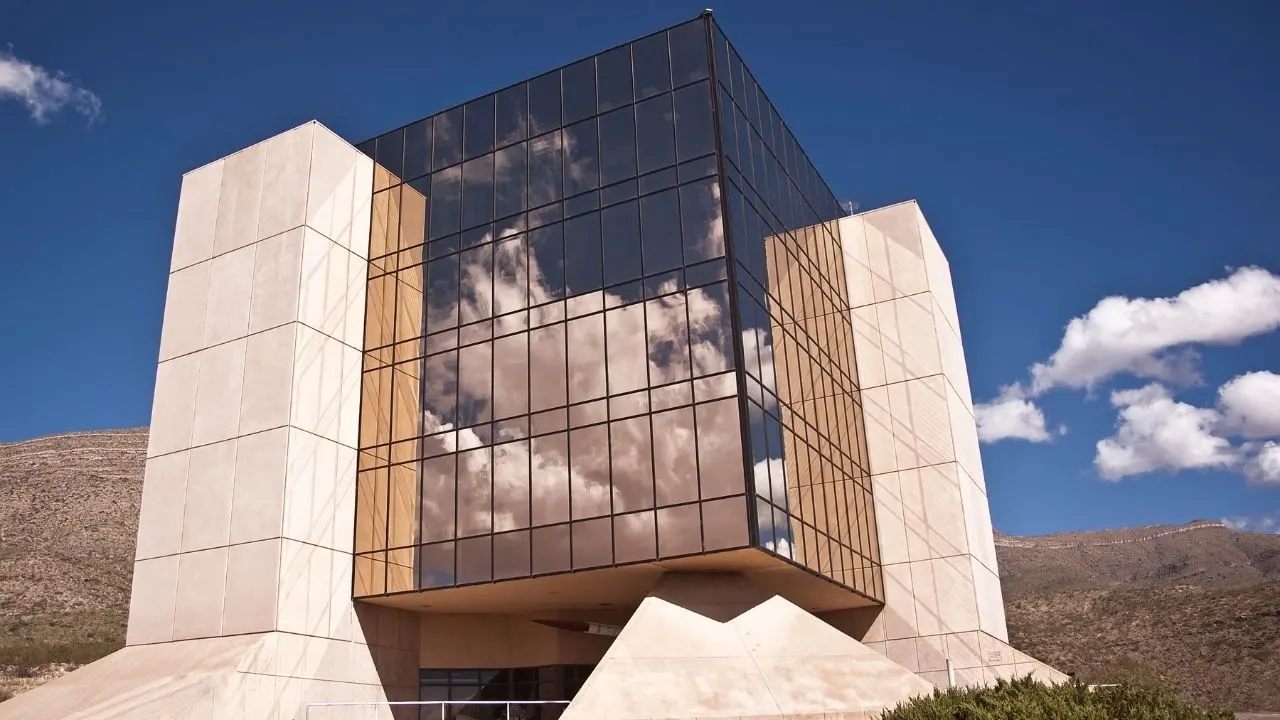 Las Cruces is a much larger town on the other side and further away from the park entrance. It is about 50 miles.
It has a dozen or more motels to choose from in all price ranges. There are a lot of restaurants and other things to do in Las Cruces, making it a good base for exploring the area.
There are also many camping areas within an hour's drive of the park and are a solid option for where to stay near White Sands National Park. Many of these campgrounds have all the amenities hotels have at a lower cost.
Camping is available at Oliver Lee State Park, 25 miles to the south, and Aguirre Springs Recreation Area is 40 miles to the southwest.
Lincoln National Forest also has several campgrounds in the mountains to the east.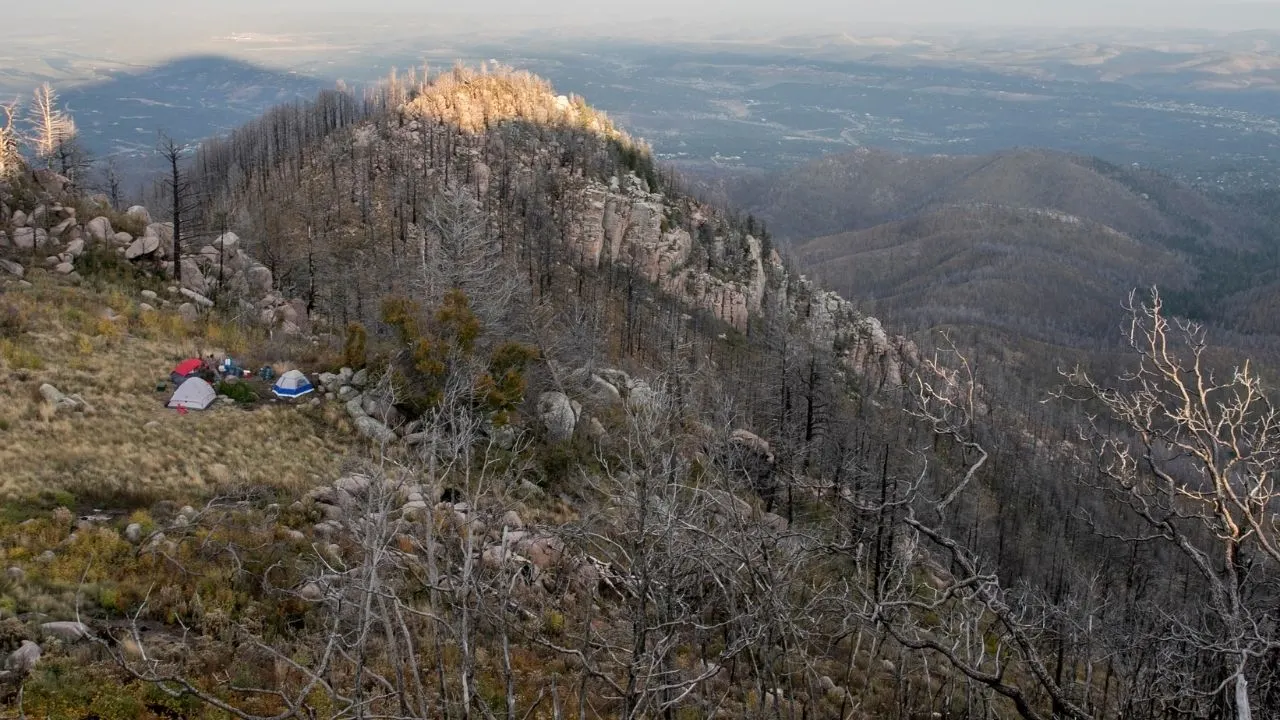 The entrance to the park is along U.S. Highway 70, and it is the only way into the park. The area is surrounded by a missile test area.
When missiles are being tested, the highway is closed, and there is no way in or out of the park.
There is a scenic drive, which is a road that goes on a long loop inside the park. There are picnic areas, trails, and other areas to enjoy along this road.
Some of it is paved, and some are packed with gypsum. It is a desert, so rain is rare.
Even so, when there is rain it can make some of the roads impassable, so that is another consideration when planning your trip.
The National Park Service has a nice visitors center as well, with some services. There is a large parking area that has room for some RVs and camper trailers to park for a day's visit.
You can't stay there overnight, but you could park your camper while on your way to a campsite somewhere else.
Frequently Asked Questions about W

here to Stay Near White Sands National Park
What are the best options for lodging at White Sands National Park?
Primitive camping for people comfortable with roughing it is a good option. The towns of Alamogordo and Las Cruces also offer a lot of options for lodging. There are also campgrounds in the area.
What are the positives and negatives of primitive camping inside the park?
The good thing is that it gives you the total experience of the white sand desert. The bad thFpreing is that you have to carry everything with you, including water. It's an awesome experience but can be quite challenging.


Conclusion
The White Sands National Park is a unique area in the desert of Southern New Mexico. It is remote and, therefore, does not have all the modern conveniences you might like to have.
It takes a little planning, but where to stay near White Sands National Park is not something that should keep you from visiting the park.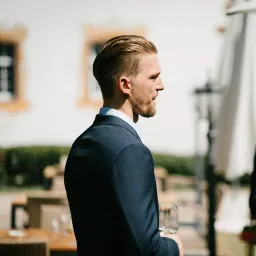 Hey guys! It's me, Marcel. I am the proud owner of carry-on-baggage.com. I am dealing with hand luggage related issues on a daily basis and I own several websites in this niche. Travelling is one of my biggest passions in life and I, therefore, happen to know a thing or two about hand luggage. I hope you all have a safe trip! Take care and thanks for the support. I really appreciate it.