Katmai National Park is a unique attraction in Alaska that is rarely visited. The vast wilderness is rich in experiences that await tourists and locals alike.
However, Katmai National Park isn't easily accessible, as most national parks are.
Located on the northern portion of the Alaskan Peninsula, hundreds of miles southwest from the Alaskan capitol, the Katmai National Park may initially seem to be as inaccessible as a deserted island.
Oh, but you can get there! Maybe not by car or Greyhound bus, but with a little creativity and some good direction, it is possible for you to place Katmai Park on the list of destinations that you would like to visit on an upcoming vacation.
How to Get to Katmai National Park
Katmai National Park is almost exclusively accessible by means of air travel or boat, but many Alaskan tourism agencies offer packages that include air or water taxi visits to Katmai National Park. However, there are certain portions of the park, including Brooks Camp, that are easier to get to.
Katmai National Park is Accessible by Air Travel
Sure, you may need to leave your car in the long-term parking section of the Anchorage airport, but from there you can catch an air taxi flight into King Salmon, which is the headquarters of Katmai National Park.
Alternatively, you can also fly out of other airports, including Dillingham and Homer. Once you make it into King Salmon, you may need to connect to another air taxi flight to access certain portions of the park.
So, how much does this cost? Well, it depends on where you are flying out of, the type of air taxi flight, and the size of your group.
If directions aren't your strong point, there's no need to worry. Most Alaskan air taxi pilots are very knowledgeable as to the quickest and most effective ways to reach your desired destination in Katmai National Park.
Katmai National Park is Accessible by Boat Travel
If you are afraid of flying or the thought of a small air taxi flight makes you queasy, you can still access most sections of Katmai National Park by water taxi.
Of course, the boat isn't going to get you any further than the Pacific coastline of the National Park, so be prepared with your hiking boots!
Now, if you are trying to make it into Brooks Camp or another destination that is located alongside the Naknek River Drainage, you can transfer to a powerboat once you reach either the Naknek Village or the King Salmon headquarters.
Brooks Camp is Accessible by Boat or Chartered Float Plane
Brooks Camp offers amenities, such as lodging and restaurants, which make this the most popular destination in the Katmai National Park.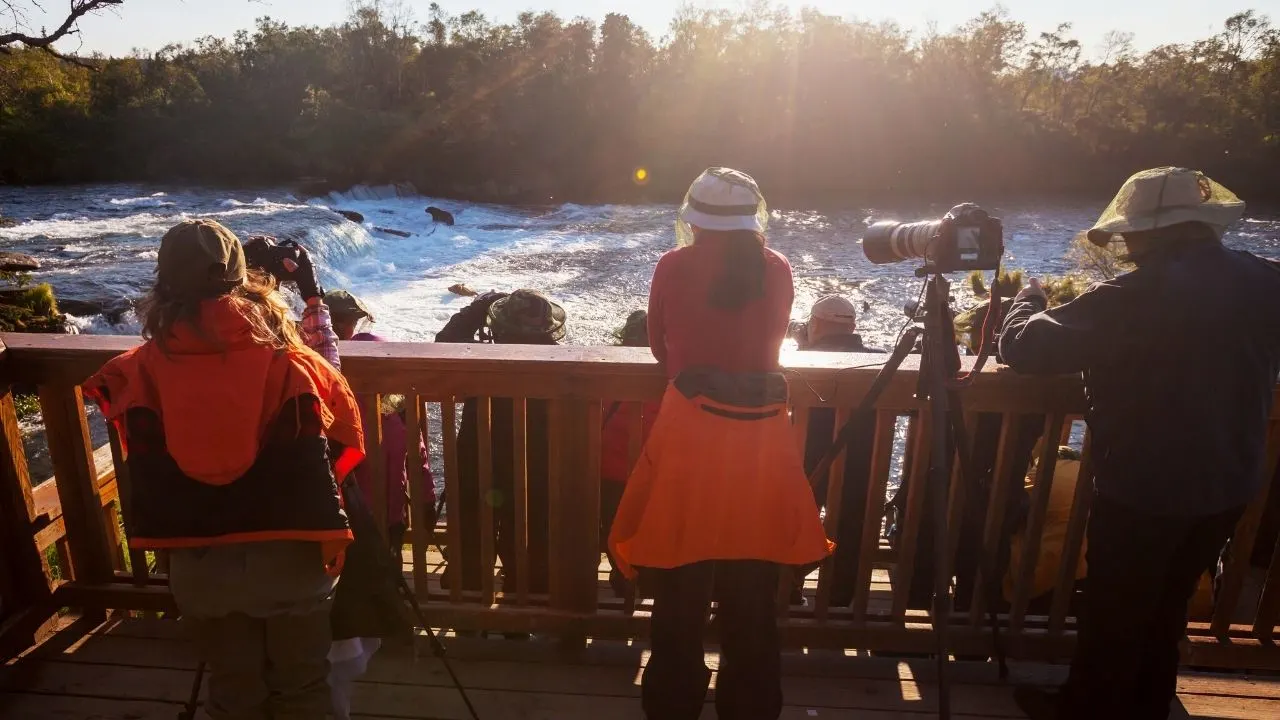 While it is more accessible than many other sections of the park, travel is still limited to a powerboat or a chartered floatplane from King Salmon.
Surely, you can only survive on protein bars for so long before your stomach starts screaming for a hot meal, and, despite the large area of wilderness, you may not be too keen on the idea of camping, lest you may encounter a brown bear or wolf.
So, it's no wonder why Brooks Camp seems to be the hotspot in Katmai National Park.
Why You Would Want to Travel to Katmai National Park
Since it's so difficult to get to Katmai National Park, there has to be a good reason to put in the extra effort to embark on a trip to this destination, and there is. This park is the ideal place for bear-watching and fishing.
The streams are loaded with Rainbow Trout and Pacific Salmon, and there are over a thousand brown bears living in the park. In addition to being a world-renowned fishing destination, Naknek Lake is also the ideal spot for kayaking.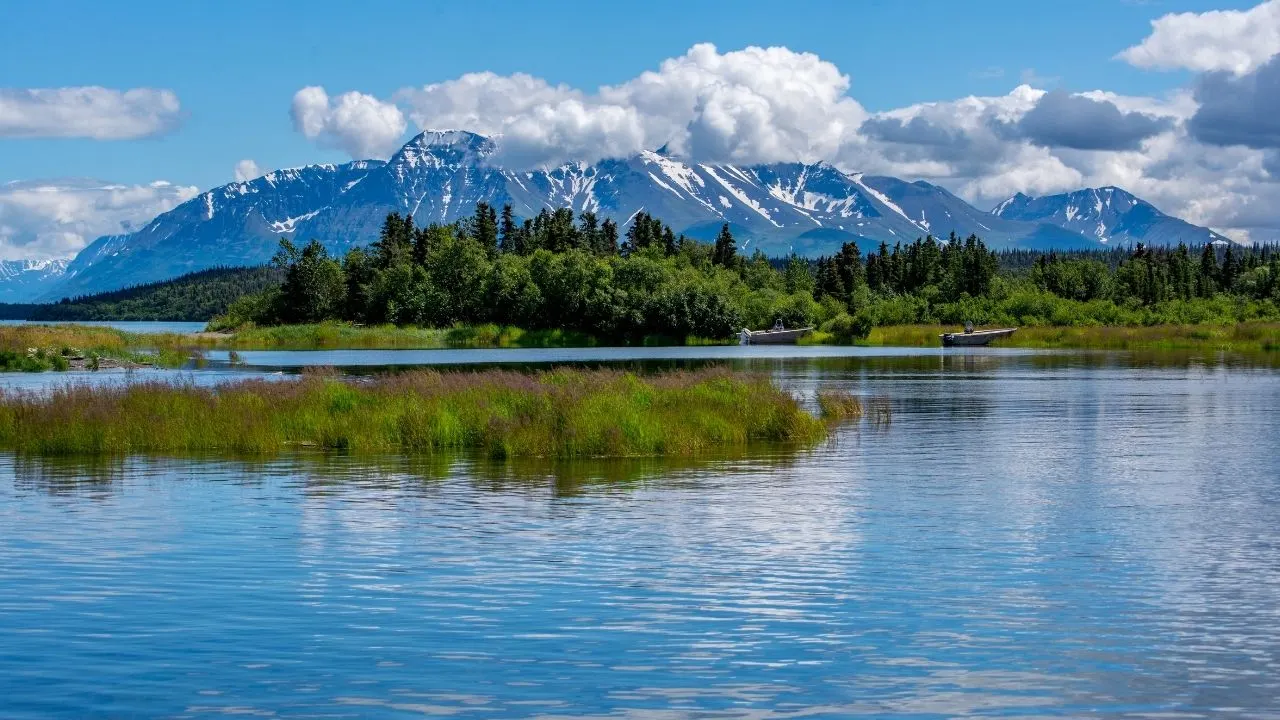 If you find hiking to be enjoyable, you may want to attempt the Dumpling Mountain trail, which is a moderately difficult hike, but the view is well worth the effort.
If that trail is too advanced for you, the Brooks Falls Trail is mostly flat and a great walk for sightseeing and bear-watching.
Admittedly, Katmai National Park does have a large Brown Bear population, so if that aspect makes you a little nervous, you can always choose to experience the beautiful landscape of the park by flight-seeing.
Alaska Offers Many Parks, Preserves, Refuges, and Recreation Areas
If you are considering an Alaskan vacation, but are interested in seeing more than just Katmai National Park, you are in luck.
There are multiple national parks, scenic rivers, wildlife refuges, natural preserves, and recreation areas throughout the great state of Alaska.
Just a few of the places that you may want to consider visiting include the Chena River State Recreation Area, the Birch Creek Wild and Scenic River, the Bering Land Bridge National Preserve, the Denali State Park, or the Dude Creek Critical Habitat Area.
Alaska has no shortage of natural attractions and offers many ways that tourists and locals can enjoy the landscape and wildlife.
Frequently Asked Questions about How to Get to Katmai National Park
What Are Some Fun Facts About Katmai National Park?
Just a few of the fun facts include Katmai being declared a national park on Dec. 2, 1980. The parks encompass a total of 4,725,188 acres of land, and 84,167 people visited Katmai in the year of 2019.
What Makes Katmai National Park Special?
First and foremost, Katmai is a hotspot for volcanoes, which has contributed to the surrounding landscape that includes an abundance of bears and fish, sparkling streams, natural wilderness, and a gorgeous coastline.


Conclusion On How to Get to Katmai National Park
So, you may not be able to pack up your RV and drive it to Katmai National Park, but you can reach this breathtaking destination by air and water taxis.
Just keep in mind that the bears are view-only attractions that you may want to observe on your nature walks before enjoying a hot meal and safely settling in for the night at Brooks Camp.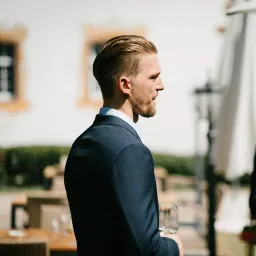 Hey guys! It's me, Marcel. I am the proud owner of carry-on-baggage.com. I am dealing with hand luggage related issues on a daily basis and I own several websites in this niche. Travelling is one of my biggest passions in life and I, therefore, happen to know a thing or two about hand luggage. I hope you all have a safe trip! Take care and thanks for the support. I really appreciate it.