Zion National Park is popular for a good reason. It is an amazing place.
It is crowded most of the year, but especially in summer. You can drive there, of course, but if you are coming from a long distance, it can make sense to fly to a nearby city and rent a car.
Where to Fly into for Zion National Park
To get to Zion National Park, fly into Las Vegas and rent a car for the rest of the trip. You'll still have two and a half hours to drive. A strong case can also be made for St. George, Utah, which is just less than an hour away from the park. A third option would be Cedar City Regional Airport, an hour north of the park.
Why Fly to Zion
Visiting Zion National Park is a special experience, and you should spend as much time there as possible when you visit. If you are coming from a long distance, you will save a lot of time by flying to a nearby city.
That sounds good, but the question is, where to fly into for Zion National Park?
If you were flying from Boston, you would need to do 40 hours of driving in addition to sleeping. You could fly there in a few hours, fetch your rental car, and be in the park the same day.
From Los Angeles, it would take nine hours of driving, and from Seattle, it would take 17 hours of driving.
It would cost a little more this way, but it might surprise you when you consider the cost of gas and wear on your own vehicle.
Keep in mind, rental cars are more expensive at airports. It is worth taking a taxi into town to drive in your rental car.
The Las Vegas Option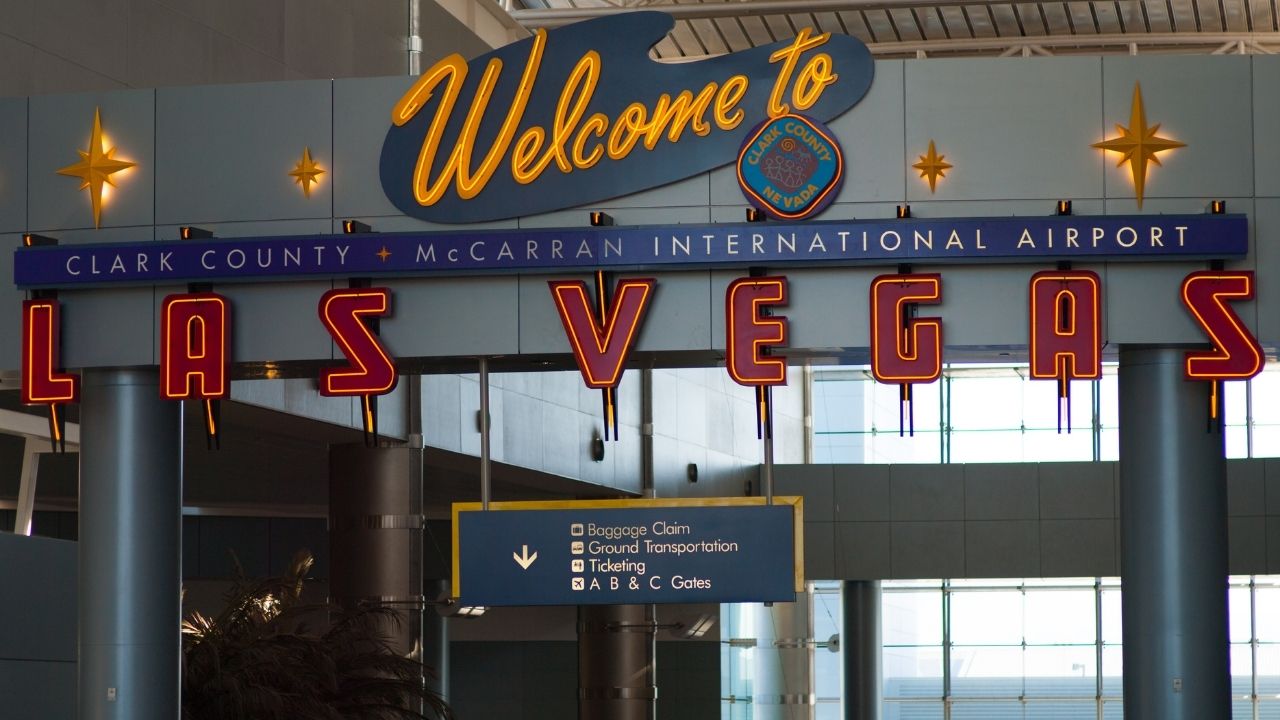 There are cheap flights to Las Vegas, and you might enjoy a little gambling while you are there. There are more options for rental cars.
You could also book a multi-day tour while in Vegas and have all your travel arrangements taken care of. Because of the distance, there are no single-day tours.
A rental car might be your best bet if you choose this as where to fly into for Zion National Park.
The Vegas option is good if you also want to visit Vegas. It would probably be the most expensive option of the three, but it offers more flashing lights and possibilities.
The St. George Option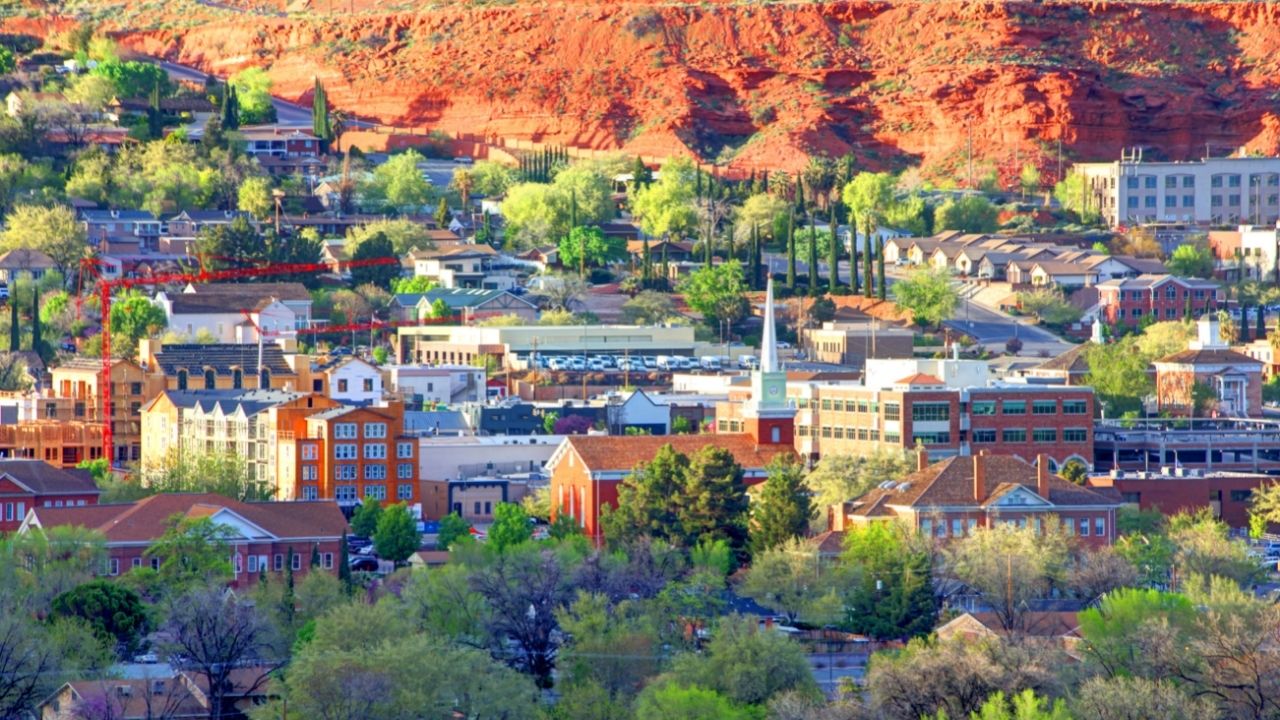 St. George is just an hour away, and that is appealing. There are flights from major cities like Dallas and Chicago. Flights may cost a little more, but rental cars will cost less.
There are even more options for tours in St. George. It's possible to stay in St. George and take tours to Zion — no rental cars needed.
St. George's got some interesting sights as well. It is close to Las Vegas and other areas of interest.
Staying in St. George would cost considerably less than staying closer to the park.
Cedar City Option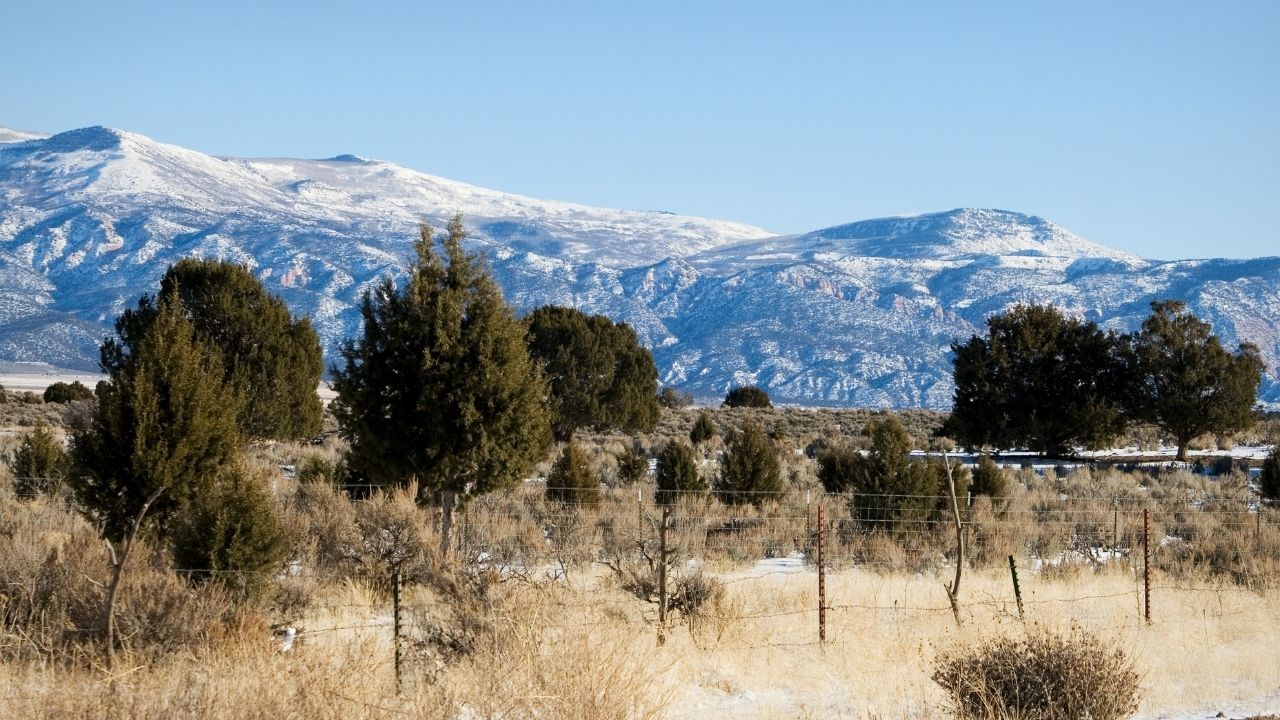 A third option is the Cedar City Regional Airport. This would be the most expensive, and you would have to make more connections.
This could be a good option for skiing, however, as there are some good skiing resorts on the north side of the park.
Tours are available from Cedar City as well. There are fewer options for rental cars.
Flights are available from Salt Lake City. It could be a good option for people who live in the northern part of the state and want a quick trip.
Practical Considerations
The key to getting the best deal when traveling is to plan ahead and book reservations as far ahead as possible. If you book your flights two or three months ahead of time, you can get very cheap ones.
The same is true for your hotel accommodation and car rentals.
Planning ahead is especially important in Zion because it is so popular. Without planning, you could find yourself in St. George with no rental cars available, and all tours booked.
Of the three options, Las Vegas is the most popular as for where to fly into Zion National Park. St. George is gaining popularity however because it is not as crowded and it has easier access to the park.
A more expensive option, but even more convenient, is to book a tour. There are tours that do anything you could imagine, so you will be able to do anything you want there either way.
The downside is the cost. There are day tours and multi-day tours that take care of everything you need while you're in there.
You'll have more freedom if you drive a car. You can decide to take a detour anytime you want.
While a tour is convenient, you lose some of that freedom when someone else is doing the driving.
Flying to a nearby city is a great way to visit Zion National Park. It is especially good if you are limited on time and need to get there fast.
The tourism industry is also set up in those towns and can help you with all aspects of your trip. No need for a rental car, just book a tour.
Frequently Asked Questions about Where to Fly into for Zion National Park
Why should I fly to Zion National Park?
The biggest reason to fly to Las Vegas, St. George, or Cedar City, to get there quickly and conveniently. Depending on how far away you are, it may not be more expensive to fly to one of those cities to visit Zion National Park.
Are there any airports in Zion National Park?
There aren't any airports in Zion National Park. There are not even many roads. The place's rather isolated, which is part of its charm.
If I flew there, then what?
A lot of people fly to Las Vegas, pick up a car to rent, and continue on to Zion National Park. You can fly to other cities as well. Tours are also available from all of those cities.


Conclusion
It makes little sense to drive for three days to visit the park when you can fly there in a few hours.
In the long run, you may spend more on gas and hotel rooms, as well as extra days of travel, if you drive there yourself.
Where to fly into for Zion National Park depends on what else you want to do. The most economical and convenient would probably be St. George.
Vegas would also be a viable option if you're planning out on other things to do. Cedar Creek would only be good in certain instances.
Hey guys! It's me, Marcel. I am the proud owner of carry-on-baggage.com. I am dealing with hand luggage related issues on a daily basis and I own several websites in this niche. Travelling is one of my biggest passions in life and I, therefore, happen to know a thing or two about hand luggage. I hope you all have a safe trip! Take care and thanks for the support. I really appreciate it.