Alaska is a state that is full of natural and untamed beauty. Within the state, there are eight major national parks to be visited.
These parks cover over 41 million acres and are spread across the state. Each of these national parks has something unique and different to experience.
When planning a trip to Alaska, how can you go about seeing all eight national parks?
How to See All Alaska National Parks
Due to the terrain and the location of some of Alaska's national parks, you have to use multiple modes of transportation. Three of the national parks are easily accessible by car. While other parks require different methods of travel to be reached, including by boat, train, or by plane.
How Many National Parks Does Alaska Have?
Alaska has eight national parks throughout the state. Each of the parks showcases different topography and wildlife. The parks are:
Denali National Park and Preserve
Katmai National Park and Preserve
Kenai Fjords National Park
Glacier Bay National Park and Preserve
Wrangell-St. Elias National Park and Preserve
Lake Clark National Park and Preserve
Gates of the Arctic National Park and Preserve
Kobuk Valley National Park
Because of the great extensive extent that these national parks cover, seeing them all in one trip is not impossible but would require a strict schedule. The best way to see all of Alaska's national parks is on a few trips. That way you are not forced to cut the time short to make your next boat, plane, or train.
How to Reach Alaska's National Parks
Due to the landscapes of Alaska, the only national parks that are accessible by car are the Denali, Kenai Fjords, and Wrangell St. Elias. parks.
These parks are also accessible by rail. The Alaska Railroad offers a seven-day tour that runs through these parks. When it comes to the rest, you will have to take other means of travel, such as by
Cruises, such as the Princess Cruise line, offer tours of the national parks of Alaska. The cruise line has an Alaska national parks cruise, which makes visits to five of the national parks. At each stop, you can take part in excursions and activities.
Cruises run from May through September. There are a few cruises that continue into October, but once October is over, cruise ships are no longer an option to see the national parks.
As opposed to a cruise line, a ferry is a less structured way to view the national parks. You are not held to a predetermined schedule and can spend more time in areas that you like.
Ferry boats operate from October to the first week of May, but this does not mean that they are constantly running. In the middle winter months, the ferries become less frequent.
Air taxis are another method of travel, and for some of the national parks such as Katmai National Park and Preserve, they are the only method of travel. Air taxis can be expensive though and many require switching to multiple planes.
You can partake in flightseeing, which has you traveling by small aircraft through the national parks.
Some companies are even cleared by the National Park Service to land on the glaciers. This is a unique experience that, in many spots, would be impossible to do otherwise.
What Time of Year is Best to Visit the National Parks in Alaska?
The best time of year to visit Alaska is during the summer months. For Alaska, summer runs from the second week of May to the second week of September.
The most popular time for visitors is from June to August. Temperatures reach their summer peak in June and remain warm through August.
During the months from June to August, all summer activities are available and are open to visitors. It is also the ideal time to explore all of the national parks.
In the winter months, daylight is short and temperatures drop, visibility and accessibility can also be a major factor from December to February due to winter storms.
The time of year also dictates what methods of travel are available. As only three of the parks are accessible by car, this has to be taken into consideration when planning to see more than one at a time.
Frequently Asked Questions About
How to See All Alaska National Parks
How much does it cost to visit all of Alaska's national parks?
Price is a difficult thing to determine. While bundles such as a cruise or a railway trip may seem expensive at first glance, they are your transportation, lodging, and dining. Chartering air taxis can run anywhere from $150 to $100 and up per hour.
When is the most affordable time to see the national parks in Alaska?
If you travel in early May or after September, you fall into the off-season. During this time, you can get deals and discounts on cruise lines, railways, and lodging.
What is the fastest way to visit all of Alaska's national parks?
Arguably the fastest, but the most expensive, way to see Alaska's national parks is through flightseeing. The more out of the way the parks become though, the more expensive it is to rent a plane.


Conclusion On
How to See All Alaska National Parks
There are 8 different national parks in Alaska. To see all of them you will need to make use of a car, a boat, a train, and a plane.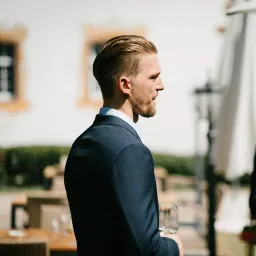 Hey guys! It's me, Marcel. I am the proud owner of carry-on-baggage.com. I am dealing with hand luggage related issues on a daily basis and I own several websites in this niche. Travelling is one of my biggest passions in life and I, therefore, happen to know a thing or two about hand luggage. I hope you all have a safe trip! Take care and thanks for the support. I really appreciate it.