Since I saw the photos my sister showed me of her trip to Oregon, I've wanted to go visit. The state offers something for everyone, and in terms of the national parks, there are diverse landscapes to see and so much history to learn.
I wondered how many national parks there are in Oregon, and this is what I found:
How Many National Parks Are in Oregon?
Oregon has one national park, 5 affiliate sites managed by the National Park Service (NPS): Crater Lake National Park, Oregon Caves National Monument and Preserve, John Day Fossil Beds National Monument, Lewis and Clark National Historical Park, Nez Perce National Historical Park, and Fort Vancouver National Historic Site.
Here's a list and information about what you can do and see in each of the national parks in Oregon:
National Park 1: Crater Lake National Park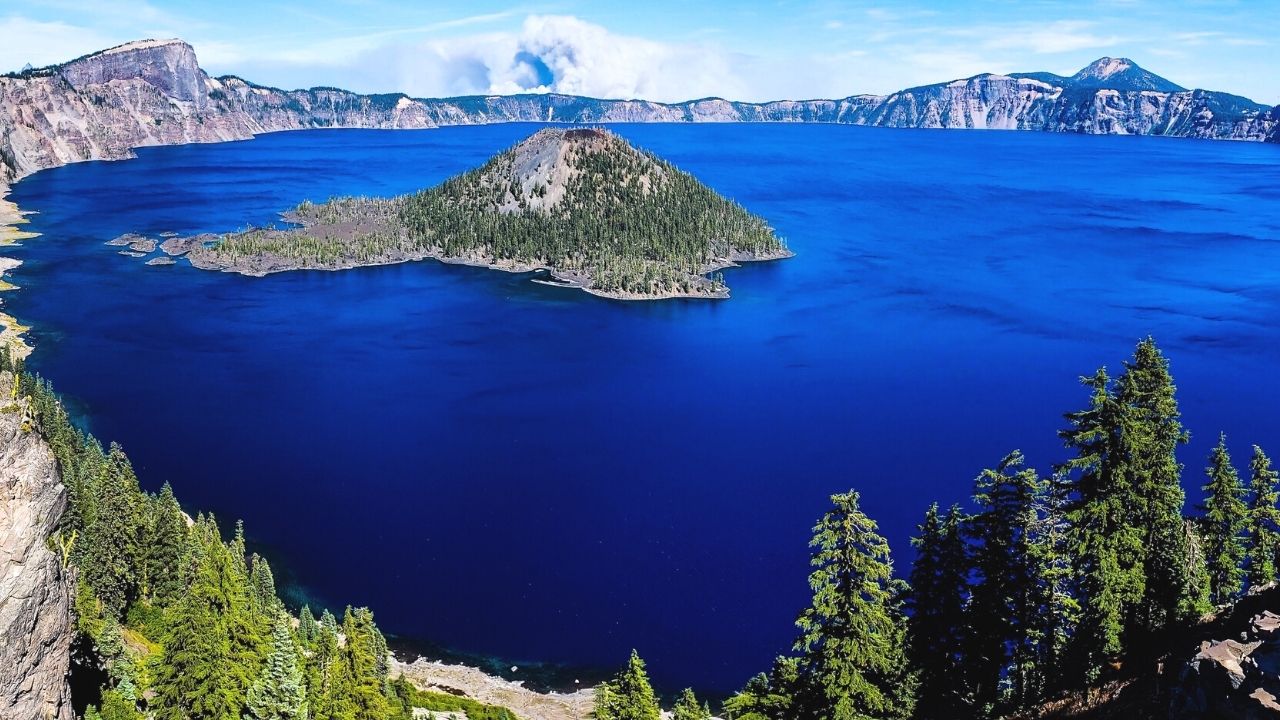 Located in the southern part of Oregon, Crater Lake National Park is a popular destination. See Crater Lake by taking a drive around the rim.
You can also see Wizard Island up close by booking a boat tour. Guided tours are also available if you are interested in learning more about the history of the lake and how it was formed.
In winter, a host of recreational activities are on the menu. You can do snowmobiling, snowshoeing, and cross-country skiing.
While there are plenty of hiking trails, Cleetwood Cove Trail is a must.
Other options include Mount Scott Trail if you want to get to the highest point in the park, Annie Creek Canyon Trail, and Plaikni Falls Trail.
National Park 2: John Day Fossil Beds National Monument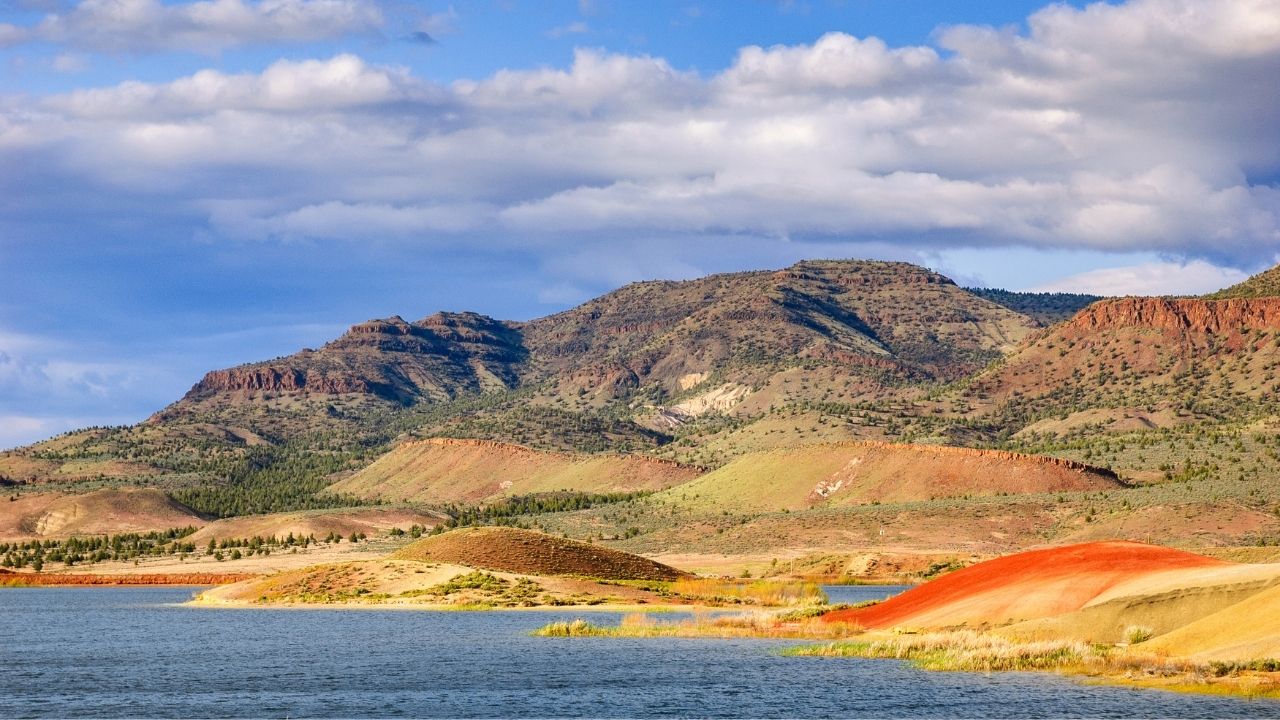 John Day Fossil Beds National Monument can be found almost in the center of the state on the eastern side of the Cascade Mountains. The clear blue skies with the desert hills painted in red make breathtakingly beautiful photos.
Start your journey at the visitors center at Sheep Rock. Get information and have a peek at Cant Ranch Home.
Next, visit the Clarno Unit and see the animal and plant fossils in the cliff sides. Don't forget to drive to Painted Hills.
This is just as spectacular in full sun as it is during sunrise. Another must-see option is the Thomas Condon Paleontology Center.
If you're into hiking, like me, then Carroll Rim Trail is ideal for beginners, while Black Canyon is more challenging but oh-so-worth-it.
National Park 3: Lewis and Clark National Historical Park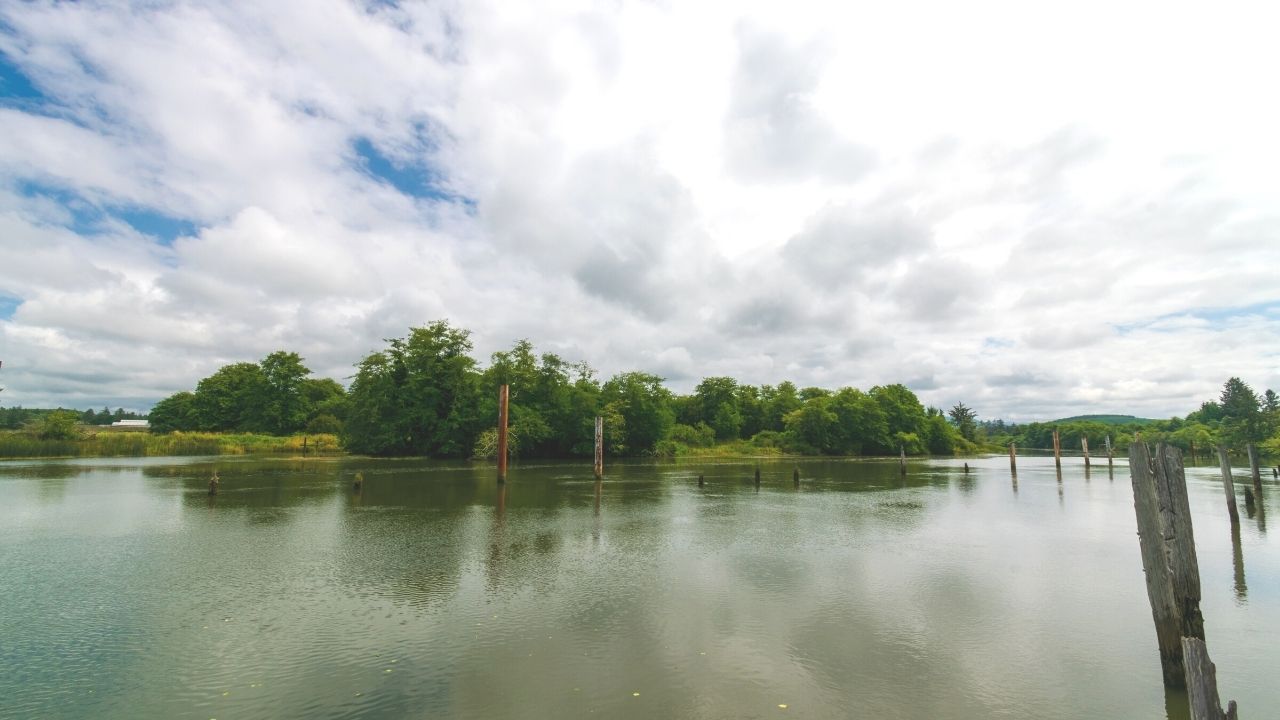 In north-western Oregon, you can visit the Lewis and Clark National Historical Park, which also spans into Washington.
There is a replica of Fort Clatsop where the two explorers stayed during winter. This is a must-see if you want to know what living conditions were like in the early 19th century.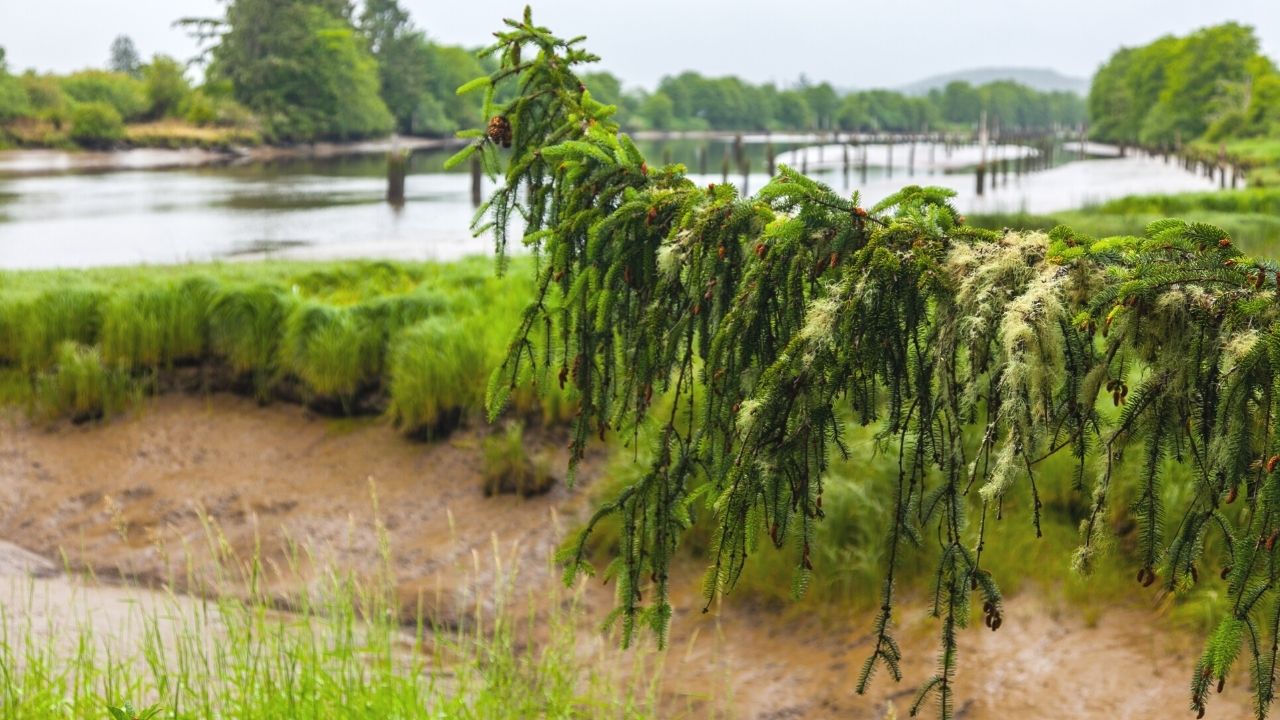 See the life in the fort come to life with demonstrations of how to make candles, how to survive, how to write with a quill pen, and how to load and fire a flintlock. My sons really enjoyed this!
There are 14 miles of hiking trails so it feels like you are stepping in the footsteps of the famous explorers. However, the diverse landscape has plenty to offer too.
There are wetlands, open meadows, and forests to see.
National Park 4: Nez Perce National Historical Park
Spanning across the 4 states of Idaho, Montana, Oregon, and Washington, the Nez Perce National Historical Park showcases the homeland of the Nez Perce people who lived in this area.
In Oregon, you can visit 4 sites: Old Chief Joseph's Gravesite, Lostine Campsite, Dug Bar, and Joseph Canon Viewpoint.
Besides hiking, you can visit historical sites and museums.
National Park 5: Fort Vancouver National Historic Site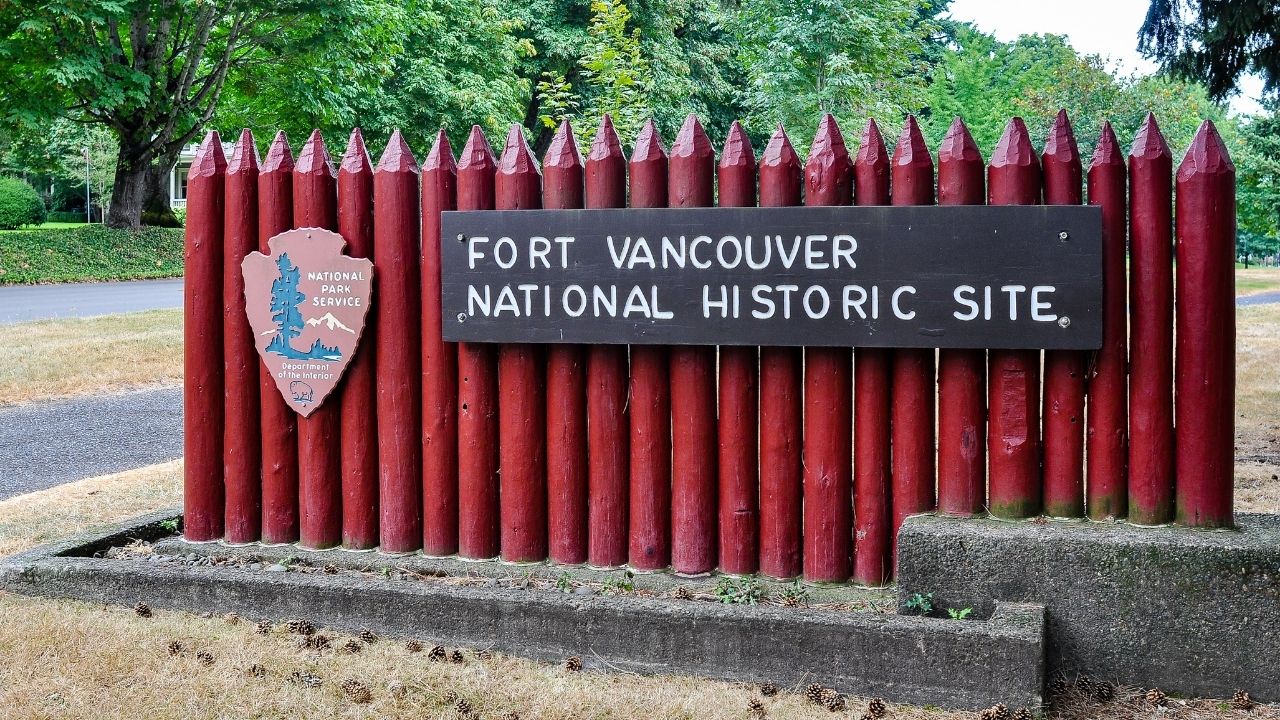 This historic site spans across Oregon and Washington. The area boasts a rich cultural past.
In Oregon, you can visit the Pearson Air Museum, see a host of cultural demonstrations, take self-guided tours, and go hiking.
You can also visit John McLoughlin's former home, who developed the fort. He is often thought of as Oregon's father.
On the Washington side of the park, you can visit the recreated Fort Vancouver, which was a historic Army Post that was owned by the British. Early in the 19th century, the fort was also an important post for the fur trade.
National Park 6: Oregon Caves National Monument and Preserve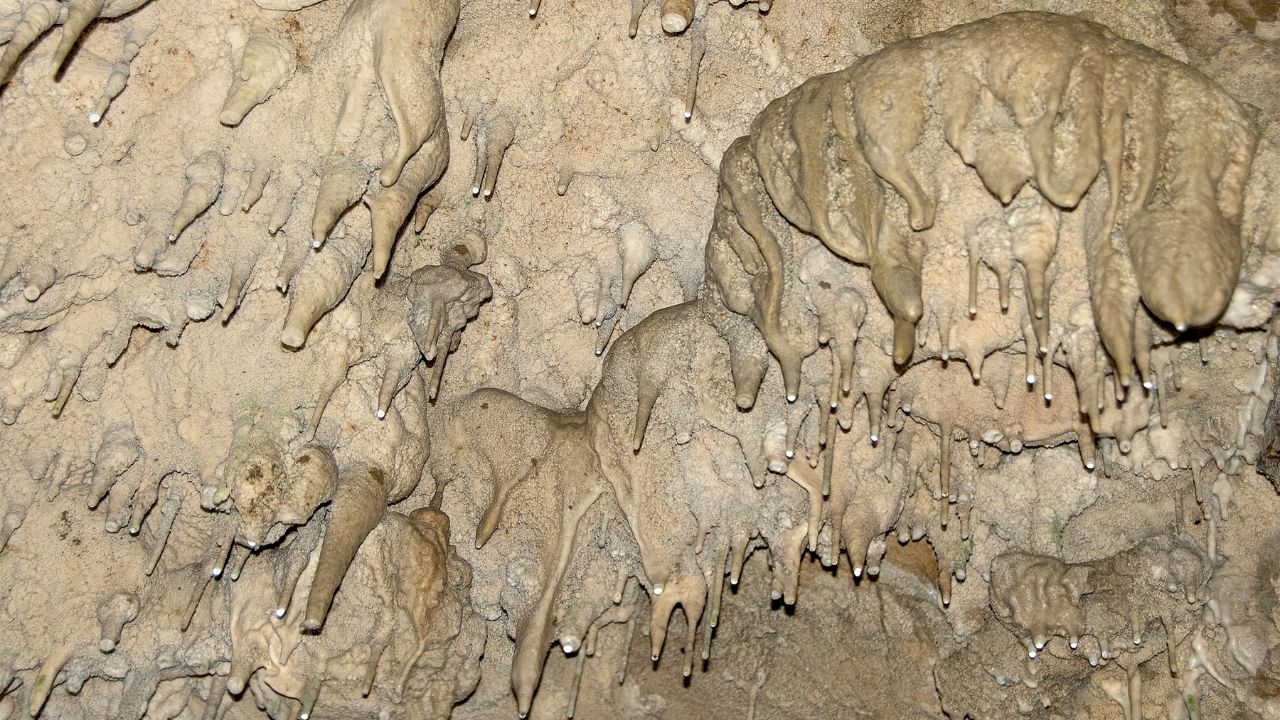 Near the border with California, you will find the Oregon Caves National Monument and Preserve after traveling down many small, curving roads.
To get there, follow the instructions given on the official website, not Google Maps as you'll travel through a much more challenging dirt road. (Yes, it seems even technology doesn't know better sometimes!)
A must is the candlelight tour to see the caves; however, you can also opt for a guided tour during daylight hours.
Popular hiking trails include the short Cliff Nature Trail, Bigelow Lakes which is the Mt Elijah Loop Trail, Old Growth Trail, and Cave Creek Trail.
National Historic Trails Passing Through Oregon
There are three national historic trails that pass through Oregon:
1. California National Historic Trail
A 5,000-mile trail that passes through 10 states, the California National Historic Trail retraces routes that 250,000 immigrants took to get to the gold fields and farmlands in California in the mid 19th century.
This trail is a disconnected series of sites, roads, and hiking trails that start in Nebraska and Missouri.
The trails then go through Kansas, Wyoming, and Colorado, and then they split into Utah and Idaho. Finally, they pass through Nevada and then into Oregon and California.
Besides hiking, you can go horseback riding, visit museums, and go on a road trip.
2. Lewis and Clark National Historic Trail
This trail follows the route the two explorers — Meriwether Lewis and William Clark — took across the U.S. Starting in Illinois, the trail passes through 10 states to end in Washington.
With more than 100 stops on the trail, there is plenty to do and see.
3. Oregon National Historic Trail
Called the Oregon Trail, it is 2,170 miles long. The trail begins in Independence, Missouri, and stops in Oregon Territory.
The trail follows the 400,000 men and people that traveled to the fertile farmlands in the west with covered wagons.
You can hike the trail, road trip, and sightsee.
Frequently Asked Questions about How Many National Parks Are in Oregon
Is Crater Lake the only national park in Oregon?
Technically, Crater Lake National Park's the only national park you'll find in Oregon. However, the National Park Service has 5 other affiliated sites in the state, and there are also 3 historic trails that run through Oregon.
When was Crater Lake National Park established?
Crater Lake National Park was established in the year 1902. In the USA, Crater Lake's the 5th oldest national park which covers nearly 185,000 acres.


Final Thoughts
I loved my trip to Oregon. I think my favorite parks were Crater Lake, John Day Fossil Beds National Monument, and the Oregon Caves.
I prefer nature to history, but my husband really enjoyed visiting the replica fort where Lewis and Clark stayed.
Hey guys! It's me, Marcel. I am the proud owner of carry-on-baggage.com. I am dealing with hand luggage related issues on a daily basis and I own several websites in this niche. Travelling is one of my biggest passions in life and I, therefore, happen to know a thing or two about hand luggage. I hope you all have a safe trip! Take care and thanks for the support. I really appreciate it.