There are few things more tempting than visiting Costa Rica when it's time for sea turtles to hatch, so knowing where and when is something that most travelers are interested in.
However, visiting Costa Rica when the sea turtles hatch doesn't necessarily mean that you'll get a close look.
In Costa Rica, many hatching areas are protected by law, and though it's common for tourists to get too close, it's illegal in some places and heavily frowned upon in all others, depending on the type of behavior exhibited by the visitors.
Luckily, there are professional organizations that offer sea turtle hatching tours in Costa Rica, and they can easily tell you when and where do sea turtles hatch in Costa Rica.
When and Where do Sea Turtles Hatch in Costa Rica

?
The 4 main species of sea turtles living in Costa Rica include the Leatherback, Olive Ridley, Hawksbill, and the Green Sea Turtle. Both shores of Costa Rica (Pacific and Caribbean) remain hotspots for nesting sea turtles, and the absence of humans and encroachment is essential to the species' survival.
Finding Nesting Sea Turtles in Costa Rica
A guided tour is the safest and most responsible way to view sea turtles while they're nesting.
It's crucial that humans do not interact or disturb the turtles in any way when observing them, and a professional will assist you in succeeding at this.
With that said, there are certain times throughout the year you will be able to see sea turtles nesting, but they're not all at the same time, so you should plan your trip accordingly.
Also, some turtles nest on the Pacific Coast while others nest on the Caribbean Coast. The weather in Costa Rica is also something you'll want to consider during the planning phase of your trip.
The Leatherback Sea Turtle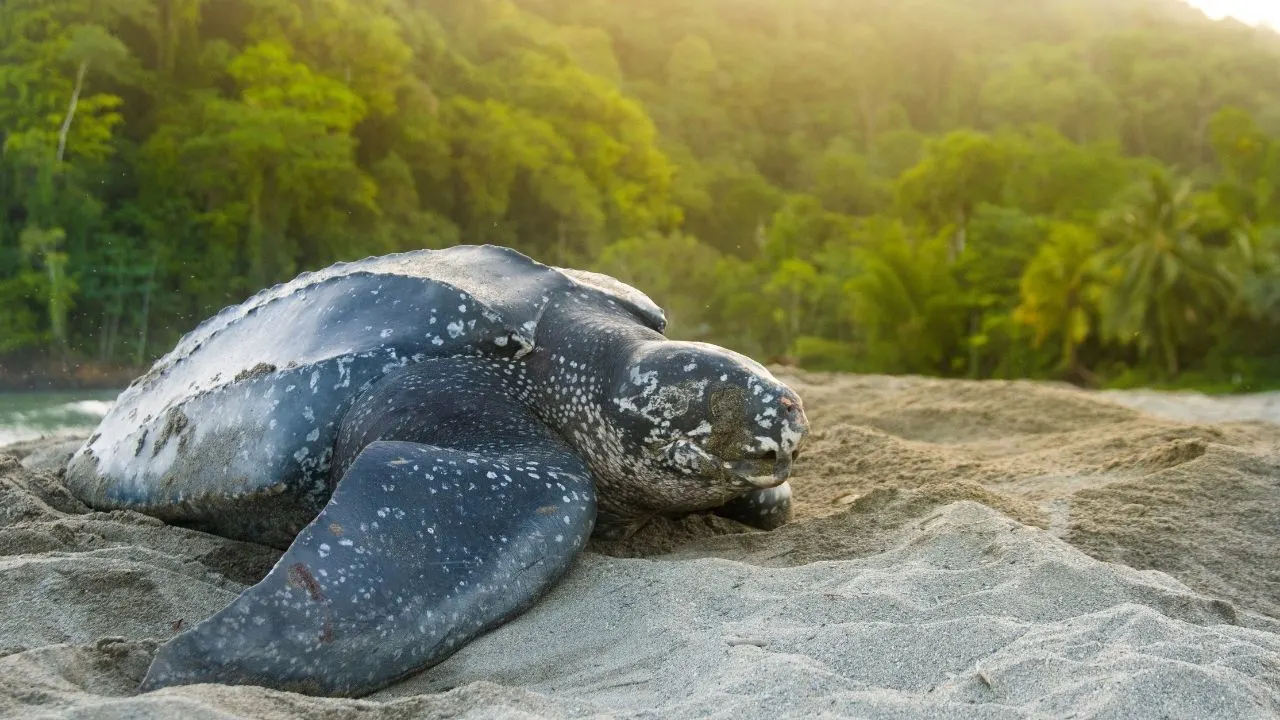 Leatherback Sea Turtles are incredible to watch, as they are the largest sea turtles alive today. Its numbers have declined substantially over the years, which is a shame because they've been around for the last 100 million.
On the Pacific Coast of Costa Rica, Leatherbacks nest between September and March, while the Caribbean Coast boasts Leatherback nesting spots from March through May.
The excellent timing to go is determined for you by an experienced tour guide. There is no way to tell exactly when Leatherbacks will nest, but a bit of research will give you a good idea.
In October – February, the Playa Grande (Pacific Coast) MINAE Headquarters offers night tours, but since numbers are so low, you may not lay eyes on a single Leatherback Turtle.
Olive Ridley Sea Turtle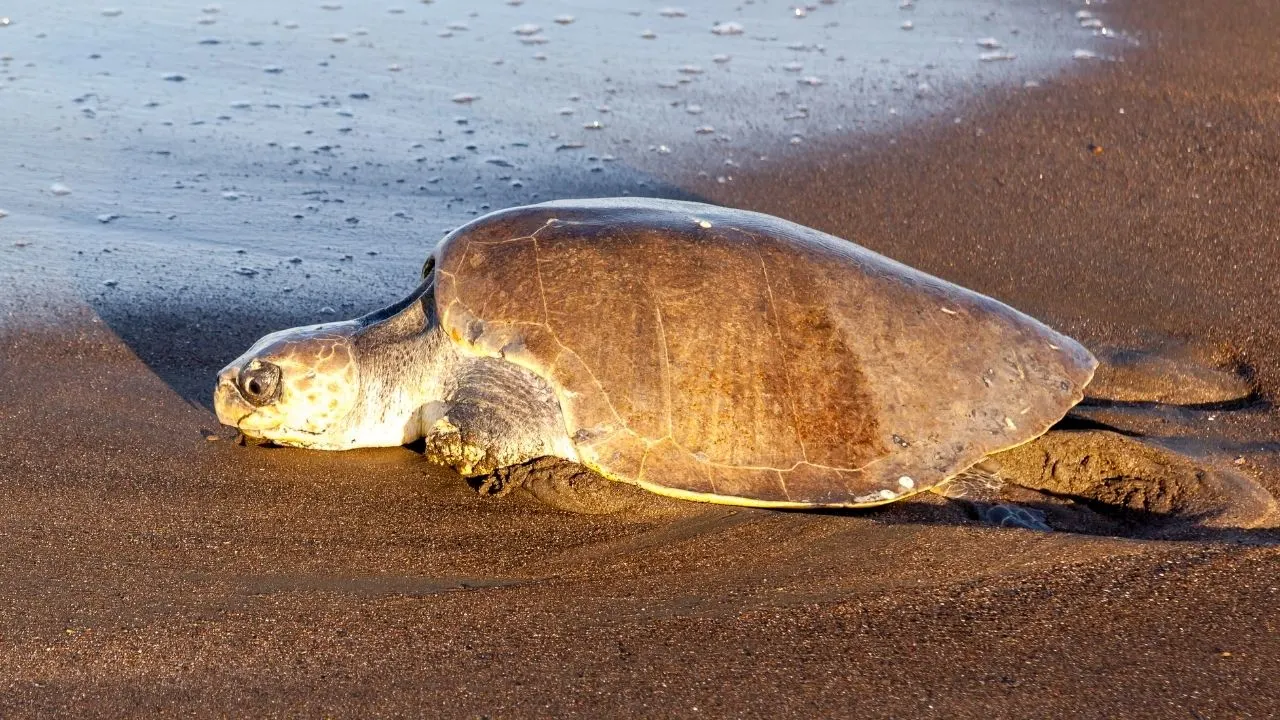 As far as sea turtles go, Olive Ridleys are relatively small and abundant in numbers. They choose special places to nest in large groups, and they're a joy to spot and watch.
September and October on the Pacific Coast of Costa Rica is the best time to see Olive Ridley Sea Turtles nest and hatch.
During this time, they'll nest on a relatively large scale. As the months go by, they will still nest, but you won't see the massive turnout you'll see in the early American fall months.
Peak Olive Ridley nesting season takes place in Playa Ostional, so contact a guide so you ensure at least one sighting or two!
Hawksbill Sea Turtle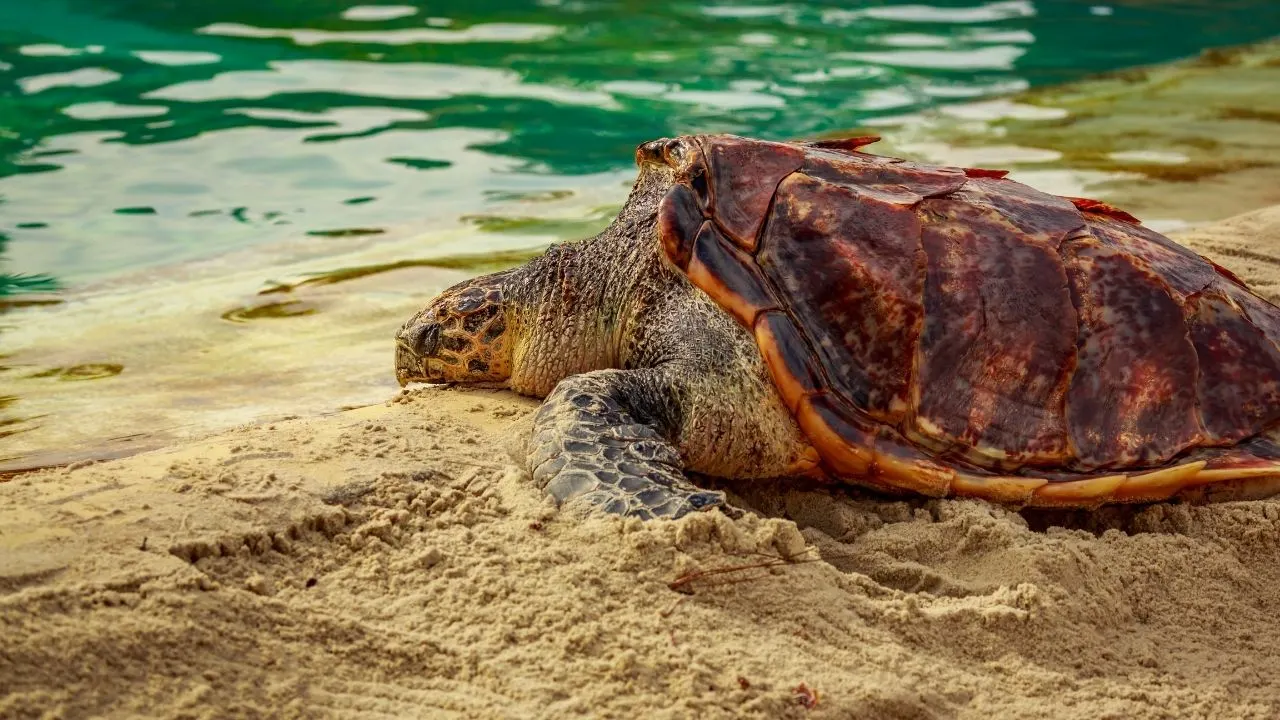 As numbers decline due to demand for jewelry and decor, the Hawksbill turtle is one of the most beautiful you'll ever see.
On the Caribbean Coast of Costa Rica, you can witness the female Hawksbill laying up to 200 eggs each time she nests, which is about four times during the season.
The best months to see a Hawksbill nest and hatch are March through October. Tortuguero National Park is a favorite nesting place for the Hawksbill.
Green Sea Turtle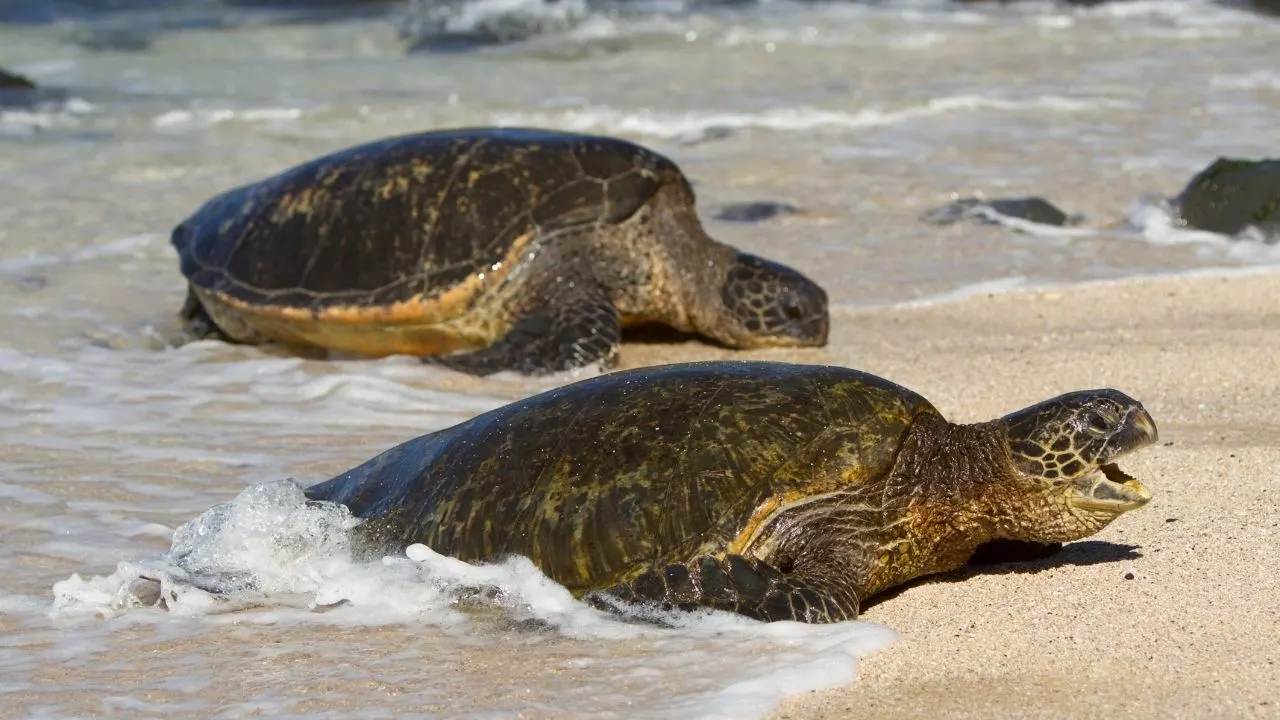 Smaller only to the Leatherback Sea Turtle in size, the Green Sea Turtle is an incredible sight to behold.
They love to nest and hatch during the months of July through October on the Northern Caribbean Coast of Costa Rica.
The Tortuguero National Park is a crucial nesting spot for the Green Sea Turtle. They flock here to nest, and it's incredibly important that it remains undisturbed and protected.
Knowing the best time to see sea turtles hatch in Costa Rica means you can plan your trip and better your chances of seeing it happen!
Frequently Asked Questions about Where and When Sea Turtles Hatch in Costa Rica
Can I see sea turtles hatch without a guide?
Technically, you can see sea turtles hatch without a guide, but it's really unadvisable. You have the potential of getting in serious trouble with the authorities, and disturbing a nesting site crucial to species survival. Always contact a professional guide.
Which sea turtle nesting site is the most popular?
Every nesting site is incredible, but watching the Hawksbill nest in mass numbers is something you'll never forget. Also, you can't go wrong with taking a look at the Green Sea Turtles nesting in Tortuguero National Park.
Will I disturb the turtles by watching them?
If you hire a professional that is experienced with the turtles and how to find them, you will not bother them during nesting. Venturing out without a guide, however, could be disastrous.


The Sacred Costa Rica Sea Turtles
No matter how you hatch it (pun intended), sea turtles of every species are endangered. Human activity has had drastic effects on their numbers, and it's critical that we leave them be as much as possible.
However, there is knowledge to be gained from watching them and learning about how important it is that they nest.
For this reason, finding a guided sea turtle tour in Costa Rica is highly recommended.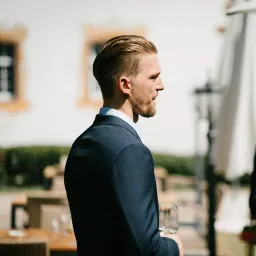 Hey guys! It's me, Marcel. I am the proud owner of carry-on-baggage.com. I am dealing with hand luggage related issues on a daily basis and I own several websites in this niche. Travelling is one of my biggest passions in life and I, therefore, happen to know a thing or two about hand luggage. I hope you all have a safe trip! Take care and thanks for the support. I really appreciate it.