You'd think answering the question, "How many national parks are in Wyoming" would be simple, but it's not. Everything boils down to semantics.
If one considers valid national parks to be only those called "National Parks", then there are two national parks in Wyoming.
On the other hand, one may consider any areas managed by the NPS (National Park Service) as national parks. If so, then there are six national parks in Wyoming and several trails.
I have decided to go down the purist route and regard only areas designated by the NPS itself as a national park. Therefore, I count two.
How Many National Parks are in Wyoming?
Wyoming has two national parks. They are the Grand Teton National Park and the Yellowstone National Park.
National Parks in Wyoming
Grand Teton National Park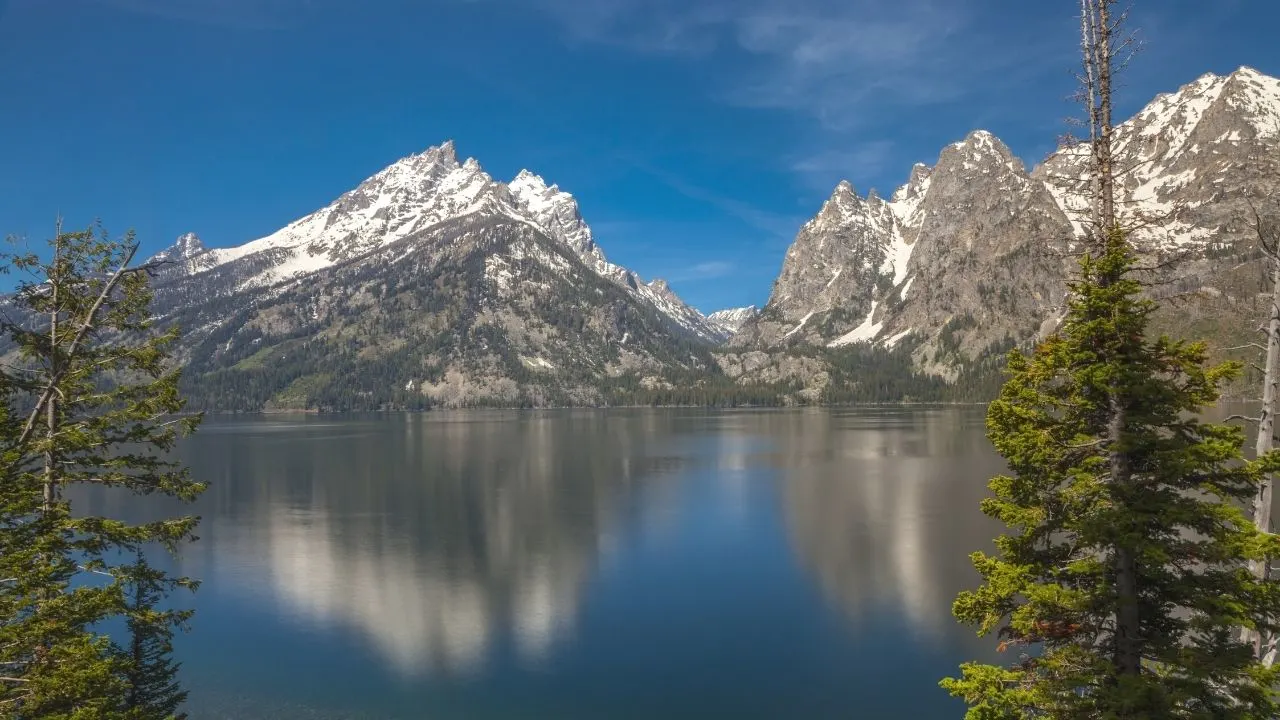 The Grand Teton, the tallest mountain in Wyoming's Teton Range, is the center of this national park. The Park itself covers over 300,000 acres.
The Grand Teton national park includes parts of the Jackson Hole valley.
It is possible to trace the history of human settlement in the Grand Teton region back to over 10,000 years ago. Paleo-Indians were the first settlers in the area.
They survived by gathering fruits and berries and hunting animals. The Park includes an unspoiled ecosystem where most of the fauna and flora species that existed in prehistoric times still survive to this day.
Interesting Facts about the Grand Teton National Park
The area is home to the smallest North American bird and the largest North American waterfowl, the Calliope Hummingbird and the Trumpeter Swan.
The Grand Teton National Park has the only national park airport, the Jackson Hole Airport, in the United States. The airport was built in the 1930s.
Fur trappers (also known as mountain men) were the first to explore and settle the area that would become the 'Grand Teton National Park'.
David Edward Jackson camped in the area. The name Jackson's Hole was given to the place by Jackson's partner, William Sublette.
John Coulter was America's most famed mountain man. He left the settlement one day and never returned.
His body was never found, but people discovered a human-shaped stone with "John Coulter" and the year "1808" engraved on it.
Although science has never confirmed the date of the engravings, the stone is currently on display in one of the Parks museums.
Fur trappers, who wanted the beavers for their popular fur hats, nearly hunted the animals to extinction in this area.
In fact, if it weren't for silk hats coming into vogue, the beavers would probably have disappeared from the region.
A Grand Teton National Park native, the pronghorn is the second-fastest land mammal after the cheetah.
Pronghorns can reach speeds of about 50 miles an hour. Reports that pronghorns can reach 70 miles per hour are wildly exaggerated.
Another interesting fact about pronghorn is that although they are called American antelopes, they are not actually antelopes!
Operating Seasons and Hours
Grand Teton National Park never closes. It remains open 24 hours a day, 7 days a week throughout the entire year.
May through September are the Park's busiest months. The Park keeps most roads and facilities open during the summer and offers several programs for visitors' enjoyment.
However, between November and April, all campgrounds, many visitor facilities, and some roads will be closed or offer reduced services.
For alerts and other closures, please see the official Alerts & Current Condition page.
Yellowstone National Park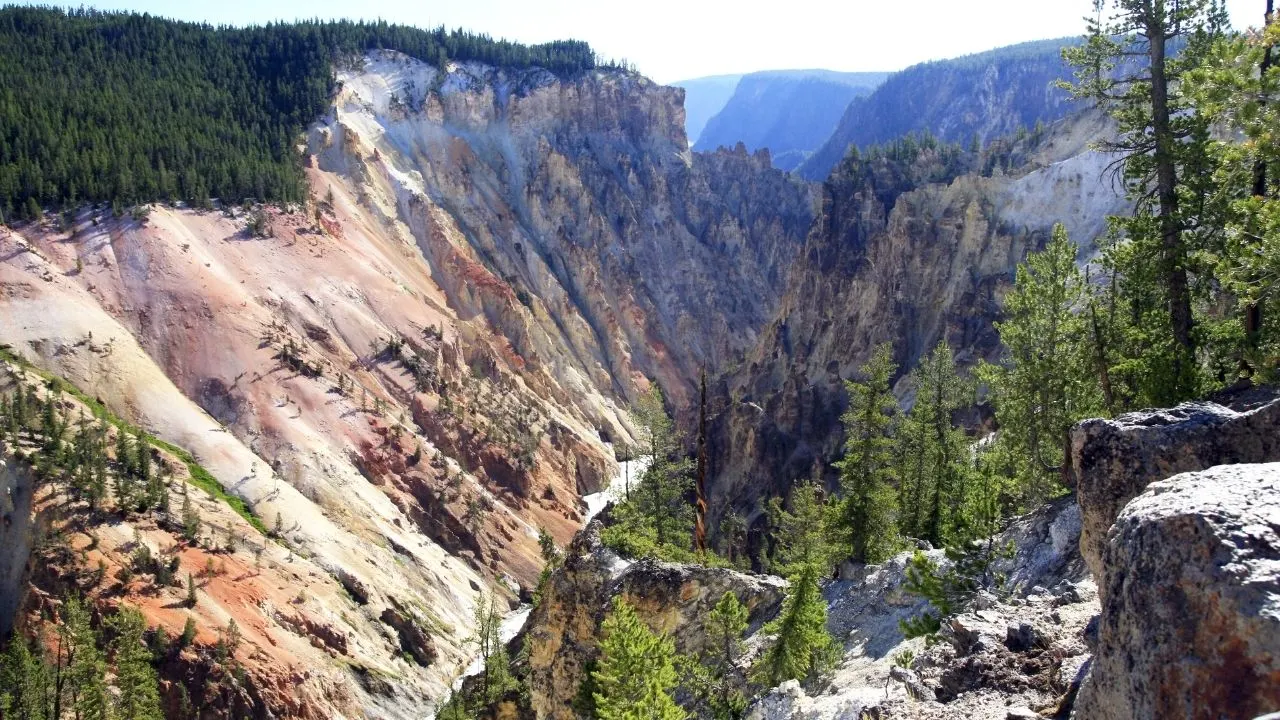 Yellowstone National Park, founded in 1872, is among the oldest USA national parks.
Yellowstone National Park covers over two million acres and spans five counties. Yellowstone Park's lakes are at some of the highest elevations you'll find in North America.
The park offers a number of leisure activities for visitors, including camping, hiking, boating, and fishing.
Interesting Facts about Yellowstone Park
Yellowstone National Park is also a UNESCO World Heritage Site. The Park is in UNESCO's Natural category.
Yellowstone is also the most popular national park in the United States, with over four million tourists visiting it annually.
Yellowstone is home to half of the hydrothermal elements in the world. Yellowstone has over 10,000 hydrothermal elements such as mud pots, hot springs, and, obviously, geysers.
But, Yellowstone's most famous for its geysers. The Old Faithful Geyser, the most famous attraction, is among them all.
The Park features travertine terraces, home to odd little microorganisms known as thermophiles, which means "heat-loving". Thermophiles give the Park its vibrant colors.
Yellowstone Park is one of the few areas in America where both grizzlies and black bears coexist. Don't believe you can tell grizzlies from black bears by their color because you can't!
Despite their names, both types of bears sport relatively the same fur color throughout much of the year.
Also, one thing you'd find impressive with the Yellowstone National park is that it's sitting atop a volcano! Although the volcano is still active, it has been around 70,000 years since its last eruption.
What would happen if the supervolcano erupted? Short answer: it would be really, really bad!
Did you know? The Grand Canyon also goes through Yellowstone.
The Yellowstone River carved out the canyon to where it is now a thousand feet deep, and between one-and-a-half thousand to four thousand feet wide. There are approximately 20 miles of Grand Canyon going through Yellowstone Park.
Operating Seasons and Hours
Yellowstone National Park operates a complicated schedule that is subject to change.
To access the latest information, visit the official operating hours & seasons page.
Frequently Asked Questions about National Parks in Wyoming
What should I do if I have an emergency while in the Grand Teton National Park?
Call 911 immediately! There are public phones at various locations throughout the Park. During summer, access emergency healthcare at the Jackson Lake Lodge's Grand Teton Medical Clinic. All year through, access emergency healthcare at St. John's Medical Center in Jackson.
How did "Yellowstone" get its name?
The name of Yellowstone park hails from the river running through it. 1800 French-Canadian trappers asked for the river's name from Minnetaree tribal members. They replied, "Mi-tse-a-dazi," literally meaning "Rock Yellow River". Eventually, authorities simplified the Park's name to just "Yellowstone".


Conclusion On How Many National Parks are in Wyoming
There are only two national parks in Wyoming if you count areas called 'National Park'. However, if you count all those areas managed by the National Park Service (discounting trails that span several states), then there are six:
Grand Teton (park)
Yellowstone (park)
Bighorn Canyon (recreation area)
Devil's Tower (monument)
Fort Laramie (historic site)
Fossil Butte (monument)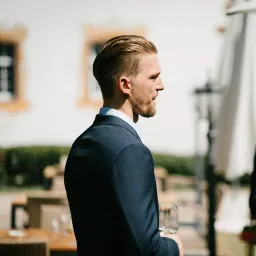 Hey guys! It's me, Marcel. I am the proud owner of carry-on-baggage.com. I am dealing with hand luggage related issues on a daily basis and I own several websites in this niche. Travelling is one of my biggest passions in life and I, therefore, happen to know a thing or two about hand luggage. I hope you all have a safe trip! Take care and thanks for the support. I really appreciate it.