Playa Hermosa is a beach and resort town in Guanacaste, Costa Rica.
The 1.25 mile (2 kilometers) beach offers crystal blue waters, clean, grey sandy beaches, and lush, tropical surroundings featuring volcanic rock.
Even though this beach is well known for its beauty, it is rarely crowded and is perfect for sunbathing, swimming, snorkeling, scuba diving, boating, paddleboarding, and surfing.
What To Do in Playa Hermosa Costa Rica
When staying in Playa Hermosa, Costa Rica, you can raft, tube, float, snorkel, scuba dive, go on an expedition, canyon rappel, get a beach massage, tour the cities, birdwatch, zipline, fish, shop, ride horses, hike, enjoy the nightlife, go on an ATV ride, and soak in the hot springs.
What To Do in Playa Hermosa Costa Rica
Here are a few favorite activities to see and do in Playa Hermosa, Costa Rica.
Rafting, Tubing, and Safari Floats
Paddle the Tenorio River in the Tenorio Volcano area. This is a Class III/IV trip with white water rapids, cataracts, twists, and turns.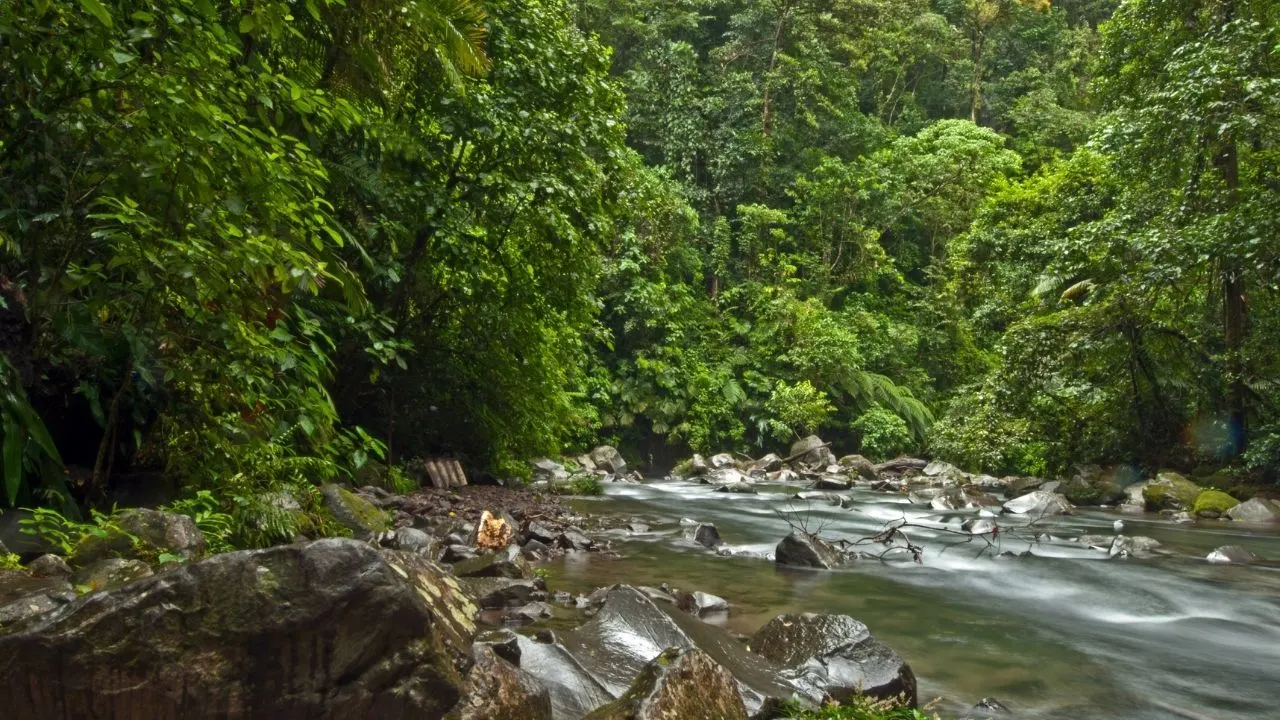 This is a fifteen-mile, seven-hour trip. Lush forests and lots of wildlife surround the river.
Snorkel and Scuba Dive
Snorkel at Playa del Coco, Papagayo Gulf, Playa Flamingo, Ocotal, and Tortuga Island.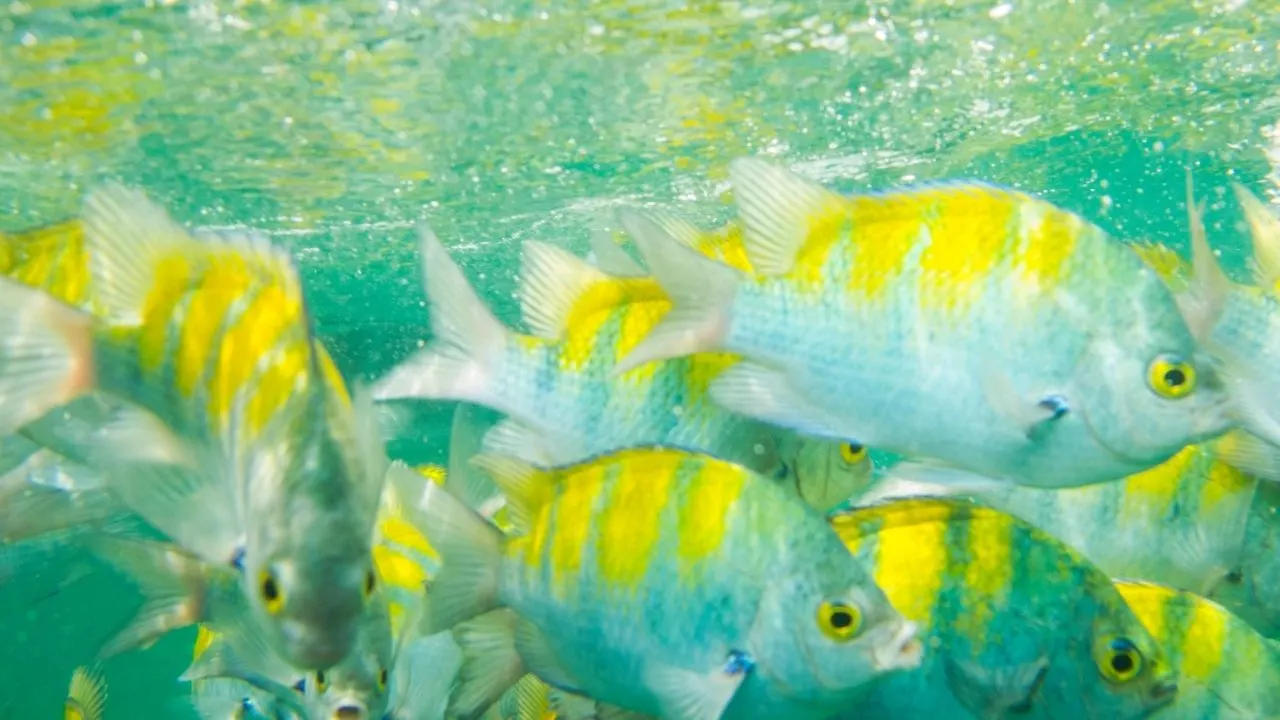 You'll be treated to beautiful landscapes, delicious meals, marine life, and even wildlife on land.
Take a Boat Expedition
The Palo Verde Boat Expedition and Cultural Tour will teach you all about Costa Rica's rich agrarian and cowboy history while enjoying protected wetlands.
The Palo Verde National Park Boat Tour will allow you to watch the wildlife (such as crocodiles, monkeys, and wild birds) as you learn about Costa Rica's indigenous people and culture.
Canyon Rappelling from La-Fortuna Arenal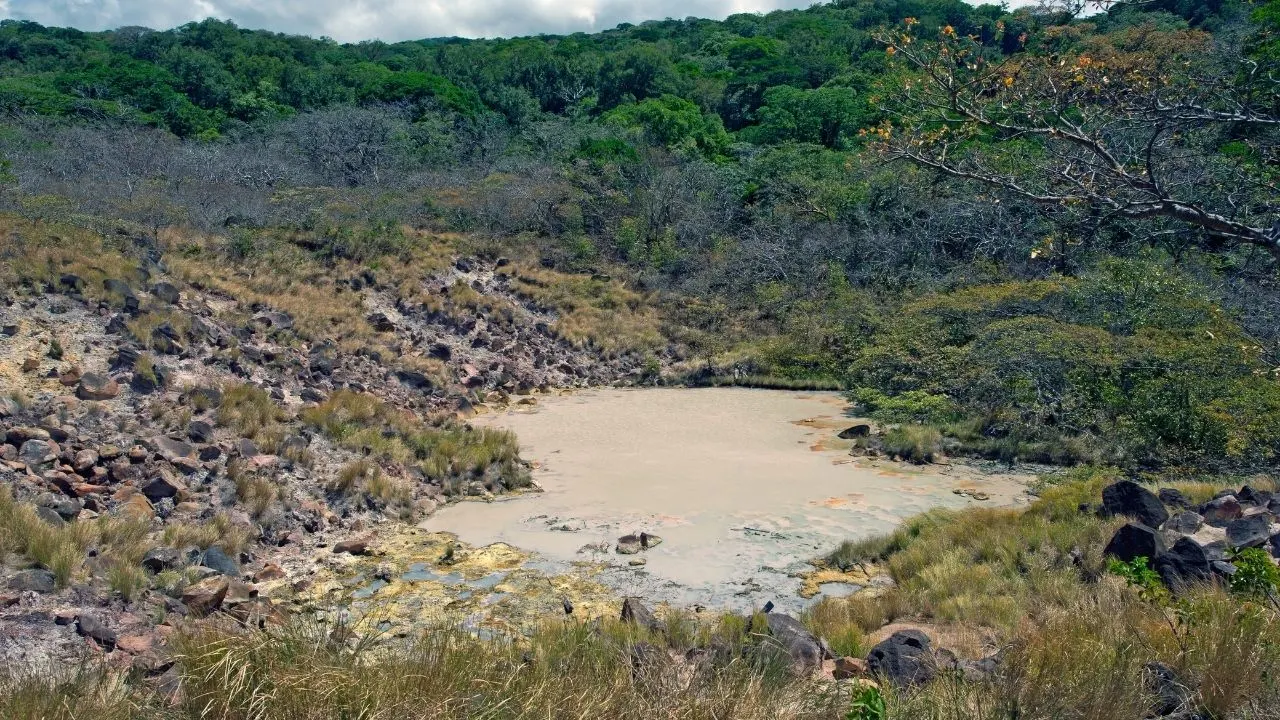 On the Rincon de la Vieja Tour, you'll have the pleasure of rappelling through the beautiful Rio Blanco Canyon in Rincon de la Vieja National Park.
Beach Massage
Allow a professional massage therapist to treat you to a deep-tissue, full-body oil massage outside and right on the beach of Playa Hermosa.
Enjoy the scenery while listening to the waves and relax. Massages are available on the beach near the front of Hotel Bosque del Mar.
Santa Rosa National Park and Liberia City Tour
This tour will walk you through a dry forest in Guanacaste that is abundant with biodiversity. You may see sloths, monkeys, birds, and so much more.
After your hike, your tour will wander into the city of Liberia. You will see beautiful white adobe homes, white dirt roads, historic sites, and more here.
Bird Watching
Take a Palo Verde Boat Expedition and let your guide point out lots of rare bird species.
Or, stay on land and enjoy the Early Bird Watching Tour in Liberia. You can spot many of the 850 bird species that turn Costa Rica into their home.
Zipline the Jungle Canopy
At Witch's Rock, you'll find 11 zip line cables that stretch from 328 feet all the way to 1,476 feet (100 to 450 m) in Guanacaste.
The Congo Trail Canopy zipline is a great place to see lots of wild monkeys and exotic birds. You can choose from exclusively ziplining, or ziplining and rappelling, and a Tarzan swing.
Fish the Papagayo Gulf
At Playas del Coco, you can fish for mahi-mahi, mackerel, marlin, tuna, jack, and roosterfish.
A local angler will give you a quick tour and take you to the very best places to try your hand at fishing.
Shop in the City of Liberia
Liberia is a great place to shop for souvenirs, clothing, fabrics, handbags, local food, art, wooden carvings, coffee, and jewelry.
Ride Horses, Zipline, and Soak in Hot Springs at Rincon de la Vieja
The Borinquen Adventure will pack your day with a trail ride up mountains and through plains.
After reaching the Rincon de la Vieja Volcano, you'll gear up to zip line through the jungle canopy and over canyons.
Next, Borinquen's restaurant near the Pacific coast will treat you to a sumptuous meal.
Lastly, you'll end your trip at the geothermal hot springs. During your soak, you can enjoy the sights and sounds of Costa Rica's jungle wilderness.
Hikes and Nature Walks
Explore Rincon de la Vieja National Park, a stunning 34,800 acre (14,084 hectares) piece of land with tropical dry forests, a volcano, hot springs, mud pools, waterfalls, panoramic views, and lots of plants and wildlife.
The Sensoria Land of Sense Tour will show you the best of Rincon de la Vieja National Park on a jungle trail that is appropriately named Sensoria.
This three to four-hour hike will walk you through a protected area home to jaguars, tapirs, monkeys, sloths, and many exotic birds.
You'll see many waterfalls, geothermal activities, and gorgeous forests.
Check Out Liberia's Nightlife
Beach bars along Newton Street allow you to catch a beer and a beautiful sunset most evenings.
The food is delicious, at the same time, the locals are friendly, so be sure to treat yourself.
Take an ATV Ride
Carefully drive along the rocky coastline, along the sandy beaches, up mountainous roads, and through sugar cane fields near Playa Hermosa.
These ATV tours will show you so much of the countryside of Northern Guanacaste.
Frequently Asked Questions About Playa Hermosa in Costa Rica
How Close Is an Airport to Playa Hermosa, Costa Rica?
Liberia (LIR) airport is fifteen miles (25 kilometers) and a short 20 to 30-minute drive from Playa Hermosa and Playas del Coco. San Jose International Airport is 143 miles (231 kilometers) and 3 1/2 to four hours away from Playa Hermosa. If traveling from San Jose, do not do so after dark.
What are the 2 beaches in Costa Rica that are named Playa Hermosa?
One beach is located in Guanacaste, and one is located in Puntarenas. It is essential for tourists to carefully note the difference between these beaches when planning their trips.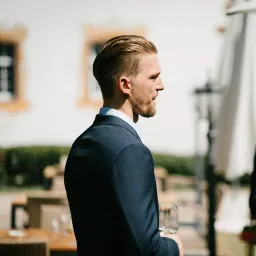 Hey guys! It's me, Marcel. I am the proud owner of carry-on-baggage.com. I am dealing with hand luggage related issues on a daily basis and I own several websites in this niche. Travelling is one of my biggest passions in life and I, therefore, happen to know a thing or two about hand luggage. I hope you all have a safe trip! Take care and thanks for the support. I really appreciate it.