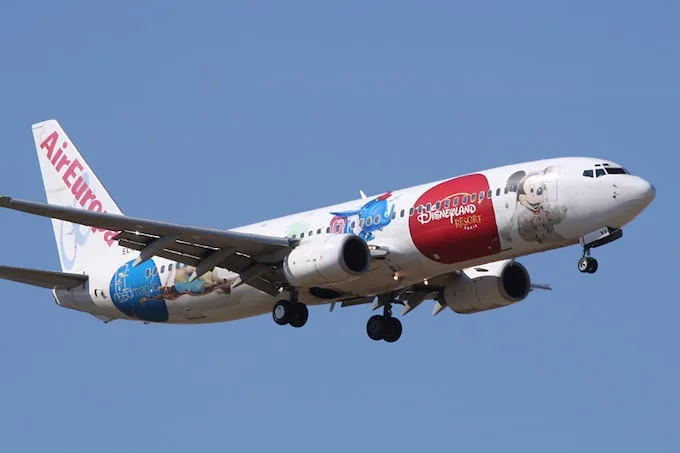 Air Europa is the third largest Spanish Airline after Iberia and Vueling. While Iberia and Vueling are very well known, some of you might not be very familiar with Air Europa.
Moreover, Air Europa does not sound very Spanish, does it?
Anyway, this does not make any difference in our case. What we care about is hand luggage, more specifically hand luggage allowance.
Therefore, let us now take a closer look at the carry-on baggage allowance of Iberia competitor Air Europa.
As always, I will cover all aspects of hand luggage regulations: Weight & dimensions, Musical Instruments, Liquids in Hand Luggage, Pets in Cabin, Excess Baggage & much more.
At the end of the article, you will also learn how to contact Air Europa if in doubt.


How much hand luggage can you carry on Air Europa?
Air Europa offers two fares: Economy and Business. Below is an overview of what you are allowed to bring into the cabin of the aircraft as part of your hand baggage allowance:
Economy fare (domestic flights, Canary Islands, Europe, Africa and the Middle East)
A large piece of hand luggage with the maximum dimensions of 55 x 35 x 25 cm and a maximum weight of 10 kilograms.
A personal item (max. 20 x 35 x 30 cm) from this list: A handbag, laptop or tablet.
Business fare (domestic flights, Canary Islands, Europe, Africa and the Middle East)
A large piece of hand luggage with the maximum dimensions of 55 x 35 x 25 cm and a maximum weight of 14 kilograms.
A personal item (max. 20 x 35 x 30 cm) from this list: A handbag, laptop or tablet.
Business fare (long distance)
Two large pieces of hand luggage with the maximum dimensions of 55 x 35 x 25 cm and a maximum weight of 18 kilograms.
A personal item (max. 20 x 35 x 30 cm) from this list: A handbag, laptop or tablet.
Attention: If the flight is performed with an ATR machine, the carry-on baggage must not exceed 55 x 35 x 20 cm and must not weigh more than 8 kilograms. This applies to both Economy and Business.
Additional information: On some routes, there is also an Economy Lite Fare. The amount of carry-on baggage that you may carry in this Lite fare is identical to the Economy fare amount.
Hand baggage allowances for families
If you are travelling with a baby (0-2 years), you are entitled to an extra piece of hand luggage for food, drinks and baby items.
By the way, infants aged 2 and over have the same right to carry-on luggage as adults.
Does Air Europa check the weight and size of hand luggage?
Virtually every airline* has defined a maximum weight and size for hand luggage. In practice, however, it is often the case that hand luggage is only checked randomly for weight and size. You can read more about this topic in our article: Is the hand luggage explicitly weighed by the airlines?
As far as Air Europa is concerned, they at least say on their homepage that all hand luggage is checked both at check-in and the gate. So be careful.
If it should turn out that you hand luggage is either too large or too heavy, then the hand baggage will be rejected (for transport in the cabin) and must, therefore, be transported in the cargo hold of the machine. In this case, there are additional charges.
* There are a few exceptions, though. For instance, easyJet and some American-based airlines do not have a weight limit for hand luggage pieces.
Air Europa: musical instruments on board
Musical instruments can be transported by Air Europa. Depending on the size and weight of the instrument, they may/must be transported in the cabin or cargo hold.
In general, the following applies:
For musical instruments where the sum of the three dimensions length + width + height does not exceed 115 cm, the transport can take place without surcharge.
For musical instruments where the sum of the three dimensions length + width + height is more than 115 cm, transport must take place either in the freight compartment (surcharge of 150 euros!) or on an additionally purchased seat.
However, it has to be said that the information on the Air Europa site is not very clear and difficult to understand. So if you are travelling by Air Europa and indeed carry musical instruments, it is certainly not a bad idea to contact the airline beforehand to avoid unpleasant surprises later.
At the end of this article, we will let you know about the easiest way to get in touch with Air Europa
Air Europa: Liquids in hand luggage
As far as liquids in hand luggage are concerned, the generally applicable EU regulations for liquids in hand luggage also apply to Air Europa:
All the liquids need to be stowed into a plastic bag
Each container may not exceed 100 ml
The plastic bag needs to be transparent and resealable
The max. dimensions of the liquids bag are set at 20 x 20 cm
The max. volume of the plastic bag is 1 litre
Only one such small bag person is allowed
Those volume restrictions do not apply to "liquid medicines" and baby food
Further information about the Liquid Bag, in which all liquids must be stowed in hand luggage, can be found here: Bag of Liquids| Hand Luggage
Air Europa: Travelling with pets
Air Europa is a very animal-friendly airline. In contrast to many other airlines, which either do not carry any animals at all or only cats and dogs, the following animals are allowed onboard the aeroplane with Air Europa in the passenger cabin:
dogs
cats
birds (except birds of prey)
fish
aquarium turtles
rodents (guinea pigs, hamsters and small rabbits)
A journey with a pet on Air Europa and any other airline need to be well planned. What you have to consider in any case is:
Your pet must have an

EU pet passport

for air travel within the EU.
Your pet must be identified either by a

microchip

or a

tattoo

(if done before 03.07.2011)
For more information on transporting pets with Air Europa (with price overview for cabin or hold transport), please visit the official website: Passengers with Pets
Air Europa: Excess baggage charges
The official Air Europa website is not very informative when it comes to excess baggage charges. It is tough to find the desired information.
Therefore, I decided to contact Air Europa through Social Media. After several requests via Twitter I received the following answer from Air Europa:
If the hand luggage exceeds the 10 kg allowed or the 115 cm dimension, it will be transported in the hold as checked luggage, and the price will be the same as for extra checked luggage (up to 23 Kg and 158 cm). To confirm it, you will need to indicate us the route, or you can also find it on the following link depending on the flight you are interested in: http://bit.ly/1KHthbk
Air Europa's answer via Twitter
Accordingly, hand luggage which is either too heavy or too large is transported in the cargo hold of the machine. So far so good. This is how most airlines handle it. The staff further pointed out that the price would be the same as for additional checked baggage (up to 23 kg weight and 158 cm (sum of the three dimensions),
I was able to open the link that I received from Air Europa, but the website did not display properly. Therefore I could not see the exact fees. The page is actually broken. However, the staff denied that and told me it is working properly. I checked from 4 devices and asked friends to access it. They have the same problem accessing as I do (11.12.2018).
So I asked the Air Europa again via Twitter. The answer (after asking like four times) about the cost for additional luggage/excess luggage was:
The price on the domestic/national and middle distance flights it is 30 euros per flight if purchasing in advance or 60 euros the same day at the airport. On the long-haul flights the price it is 100 euros in advance or 120 euros at the airport.
Air Europa Staff via Twitter
The way I interpret those charges, you would, therefore, need to pay 60 euros if your hand luggage is either too heavy or too big on a domestic/national and middle distance flight and 120 euros on a long-haul flight. The hand luggage will be carried in the hold in this case instead of as in the cabin.
Air Europa: Forgotten/Lost (Hand) Luggage
If you have forgotten your (hand) luggage at the airport or on the plane, you should go straight to the Air Europa baggage service counter at the destination airport and ask whether the luggage was found.
If you are no longer at the airport, you can also contact the destination airport by phone or e-mail. The various telephone numbers and e-mail addresses can be found in this PDF: Contact addresses & e-mail-addresses of the airports served by Air Europa.
If your checked baggage has been lost or is not delivered on time, you can use this link to find out how to proceed under "Baggage irregularities".
Air Europa Customer Service | Contact
If you have any further questions and would like to discuss them directly with Air Europa, you can contact the airline via the following contact channels:
Air Europa is one of the few airlines that does not offer a contact form on its website. If you don't want to pick up the phone, the best way to reach the airline is via Twitter or Facebook.
If you visit the airline through these channels, you will find that all information is mainly in Spanish.
However, you can still leave a message in English and Air Europa will answer it in English.
I recommend contacting Air Europa via Twitter. If you want to send a message to Air Europa via Twitter, you can change the menu to English and then place your question.
Simply click on the Message button on the left of Air Europa's Twitter account and navigate through the menu first (change language first): Select "Cambiar a inglés" and then click on "Contact with an Agent" to talk to the Air Europa staff (i.e. write) and then you can ask your question in English.
However, I have to say that Air Europa answers questions on Twitter relatively quickly, but the quality of the answers was not very satisfying after all. Perhaps this is because I asked all my questions in English. Unfortunately, I don't speak Spanish (yet).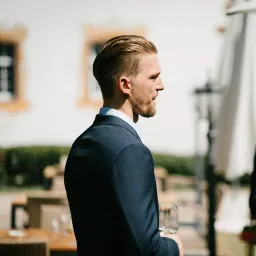 Hey guys! It's me, Marcel. I am the proud owner of carry-on-baggage.com. I am dealing with hand luggage related issues on a daily basis and I own several websites in this niche. Travelling is one of my biggest passions in life and I, therefore, happen to know a thing or two about hand luggage. I hope you all have a safe trip! Take care and thanks for the support. I really appreciate it.