Today I got hold of the Flight Knight 18″ Underseat Suitcase.
It is a tiny little suitcase with the dimensions of 45 x 36 x 20 cm.
These dimensions are not chosen out of thin air, as 45 x 36 x 20 cm is exactly what easyJet allows as far as hand luggage is concerned.
This makes the Flight Knight suitcase a perfect fit for travels with easyJet.
But how good is this suitcase actually?
Well, let's put it to test, shall we?
Flight Knight Lightweight 4 Wheel ABS Hard Case Small Suitcase Approved for Over 100 Airlines Including easyJet, British Airways, Ryanair, Jet2, Emirates & Many More - Carry On 45x36x20cm
SIZES: Underseat Cabin 18" Dimensions: 45x36x20cm (All Parts), 37x35x20cm (Body), Weight: 2.55Kg, Capacity:25L. Cabin 21" Dimensions: 55x35x20cm (All Parts), 48x35x20cm (Body), Weight: 2.9Kg, Capacity:34L. Overhead Cabin 22" Dimensions: 56x45x25cm (All Parts), 48x44x25cm (Body), Weight: 3Kg, Capacity:52L. Medium 25" Dimensions: 70x52x27cm (All Parts), 63x48x27cm (Body), Weight: 4.2Kg, Capacity:82L. Large 29" Dimensions: 80x59x32cm (All Parts), 73x56x32cm (Body), Weight: 5.5Kg, Capacity:131L
Flight Knight 45 x 36 x 20 cm: Material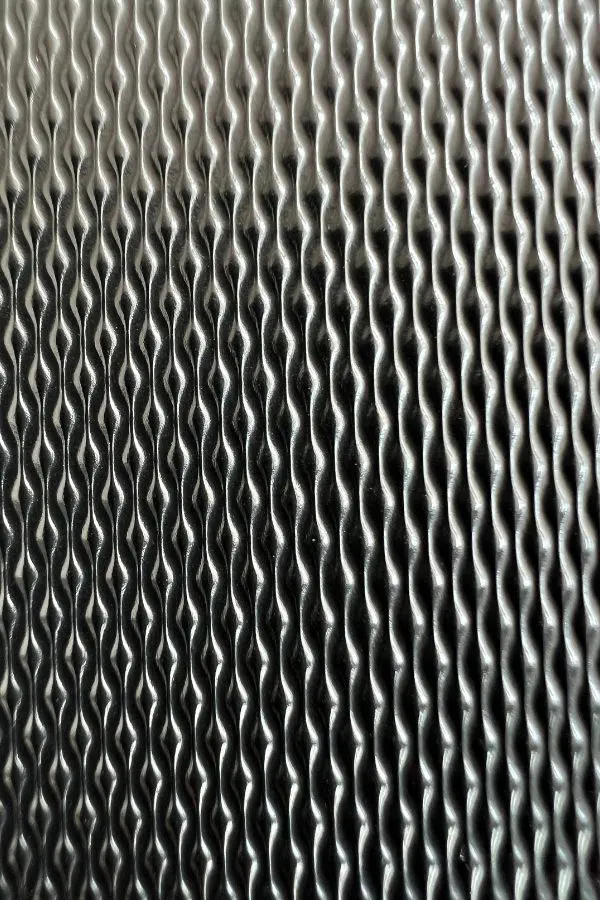 The suitcase is made of durable ABS material. It it a hard case hand luggage. It is really sturdy and solid. Here's a close-up of the ABS material.
Everything's pretty standard but in a good way.
Flight Knight Hand Luggage: The Two Main Compartments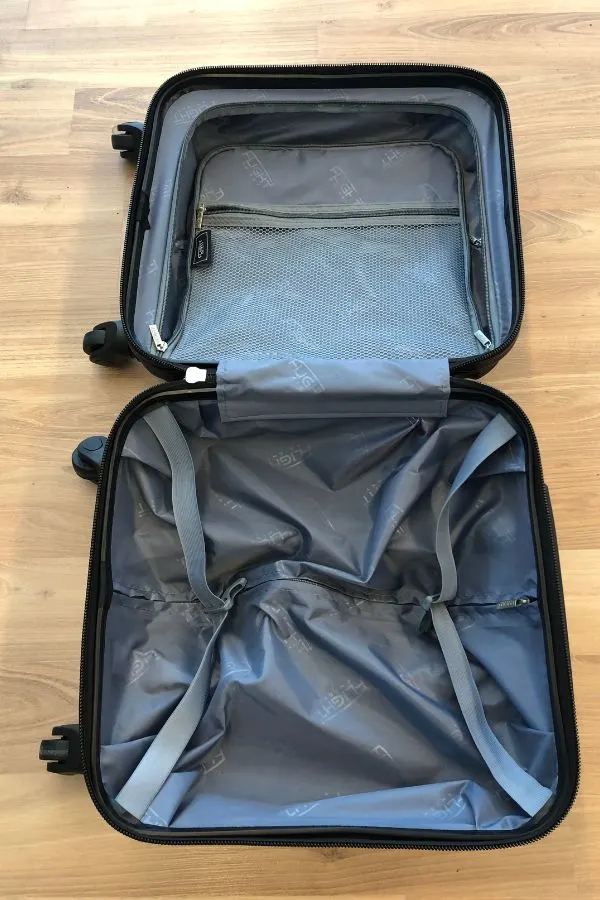 There are no surprises with the main compartments of this neat Flight Knight carry-on suitcase.
On one side we get a simple compartment with luggage straps. It's always nice to have these as they will ensure that everything stays in place while you travel.
So far, so good.
On the other side we get the traditional mesh pocket for toiletries and such. Also, we need to open up the second main compartment via zipper, just as it is the case with most hand luggage suitcases.
Once opened, we simply have yet another main compartment, this time without luggage straps, which makes sense, as your luggage will automatically stay in place as this compartment is obviously separated from the other one via zipper opening (sorry, don't know how to say properly in English, hope you don't mind).
Flight Knight Underseat Bag: Dimensions
As I have briefly mentioned before, the dimensions of the suitcase are 45 x 36 x 20 cm. If you are traveling with easyJet, then these are literally the perfect dimension as we are dealing with the maximum allowed hand luggage size as defined per easyJet here.
The dimensions are really a big deal, especially when flying with low cost carriers such as easyJet and Ryanair.
A few centimeters too much can cost you dearly. You definitely want to make sure to stick to the rules here 100% to avoid excess baggage costs.
Pick the Flight Knight and you will definitely be on the safe side with easyJet, even in the standard tarrif.
Flight Knight Underseat Bag: Wheels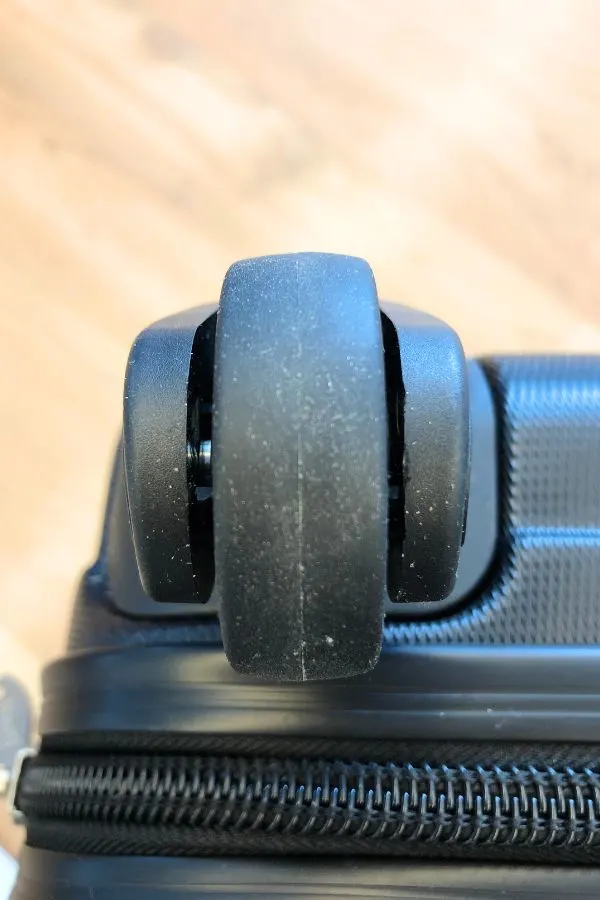 The Flight Knight carry-on features 4 wheels. We get 360-degree-wheels here, which is something that I definitely approve of.
Especially when travelling with 2 hand luggage pieces at the very same time, it is indeed very valuable to have 360 degree wheels on both pieces, so that maximum flexibility is guaranteed.
There is nothing more annoying than having 2 suitcases where only one can be pushed in all directions.
The wheels itself are of acceptable quality, pretty standard stuff in this price range…
What's funny is that these wheels always look so dirty even after just a 2 minute use. But then again, this is simply the case with all wheels, not just with this Flight Knight Hand Luggage.
Flight Knight Underseat Bag: Zippers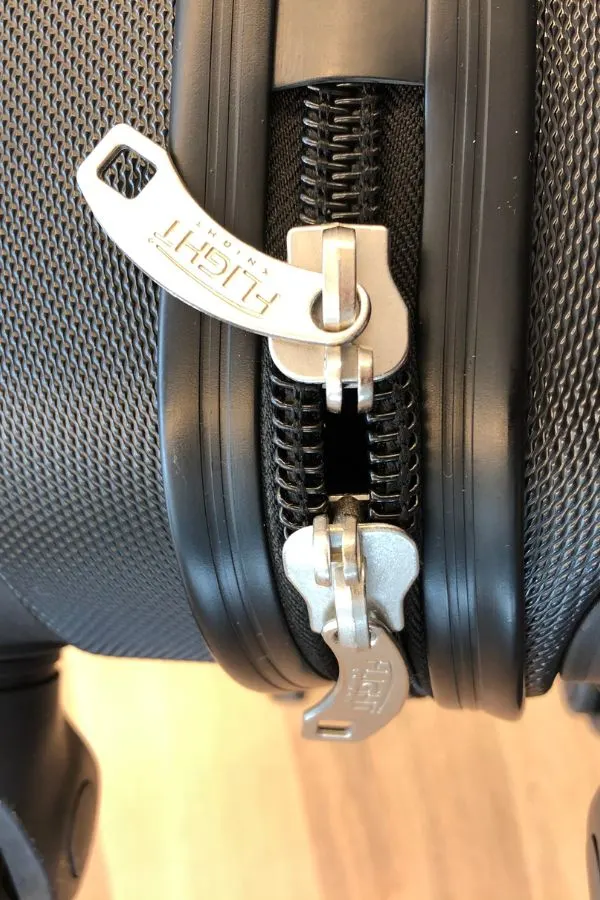 When it comes to hand luggage, there are certain components that are more important or let's say more delicate/fragile than others.
Zippers are certainly one of them. Nothing more annoying than zippers that go to….you know what I mean.
The good news is that the zippers of the Flight Knight are of good quality. They run very smoothly and I have not experienced any issues with it so far.
Verdict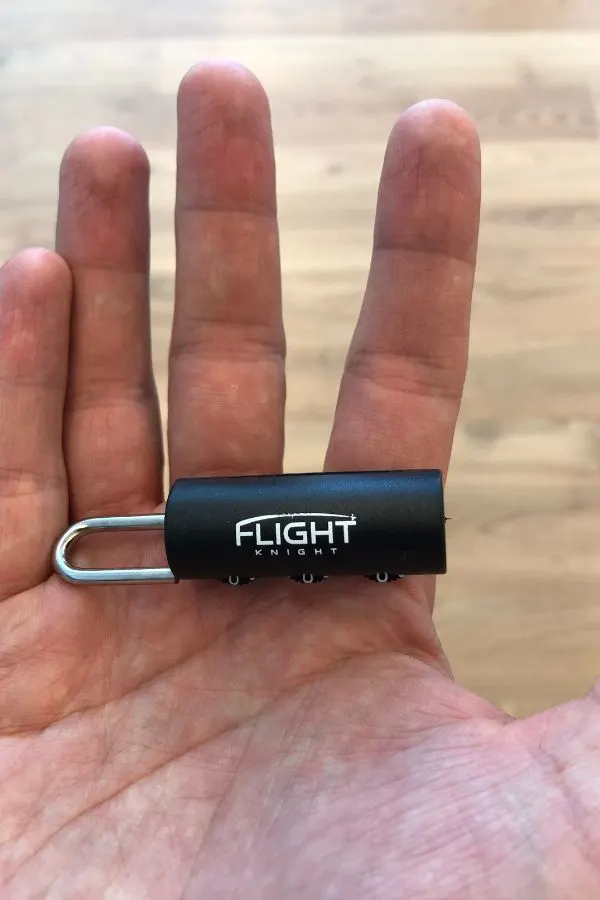 The Flight Knight 18″ Underseat suitcase gets the job done. It is especially suited for people that would like to travel hassle-free with easyJet.
The build is of good quality and the hard case is robust and sturdy. Pretty much what you could hope for in this price range of hand luggage.
The quality of the telescopic handle is better than average. I tested many different suitcases in this low price range and most handles are worse and they are just not as solid.
All in all, the Flight Knight Underseat Bag 18″ (you can also get this suitcase in other, bigger sizes, though), is a good choice. I approve.
If you are not a fan of this Flight Knight suitcase, you might like one of the following suitcases. They have the exact same dimenesions (45 x 36 x 20 cm):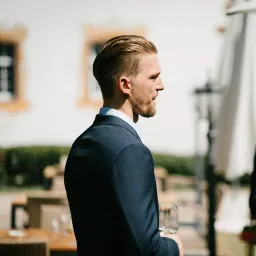 Hey guys! It's me, Marcel. I am the proud owner of carry-on-baggage.com. I am dealing with hand luggage related issues on a daily basis and I own several websites in this niche. Travelling is one of my biggest passions in life and I, therefore, happen to know a thing or two about hand luggage. I hope you all have a safe trip! Take care and thanks for the support. I really appreciate it.