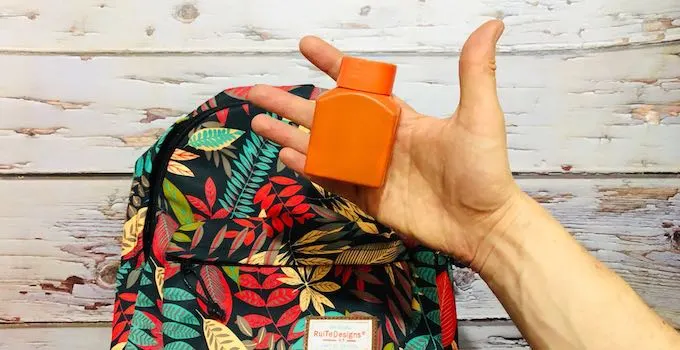 Among the things that can cause problems in hand luggage, liquids occupy a special position because hardly anyone fully understands all the rules that come with it.
Background for this "liquid madness in hand luggage" is a planned attack with liquid explosive in England from the year 2006.
This attack, in which terrorists tried to smuggle bottles of liquid explosives on board an airplane, luckily was thwarted by the British authorities.
However, this incident raised major aviation safety issues, and the European Union decided to significantly limit the carriage of liquids in hand luggage.
Today, in this context, we want to deal with the issue of disinfectants in carry-on bags.
May disinfectants be carried in hand luggage?
Disinfectants are generally tolerated in carry-on baggage, provided that the restrictions for liquids in carry-on baggage are observed. However, they are prohibited in the case they are highly flammable. Check the bottle of your disinfectant and if you should see a symbol that indicates flammability, then that means that you can NOT bring this disinfectant with you in your hand luggage.
Your disinfectant must be transported in hand luggage as follows:
The disinfectant container must not have a capacity of more than 100 ml
The container containing the disinfectant must be stowed in a special plastic bag for liquids
This bag for liquids must not have a capacity of more than one litre.
The bag must be transparent and resealable
Only one such bag per person is permitted
You must present the liquid bag separately at the security checkpoint
What about disinfectant wipes in your hand luggage?
If you want to bring a disinfectant for your hands on board, it is best to use disinfectant wipes instead of liquid disinfectants.
In contrast to liquid disinfectants, hand disinfectant wipes contain only a small amount of liquid. As a result, these are generally not counted as liquids at the security checkpoint. Therefore, you do not normally have to show these separately and do not have to place them in the plastic bag for liquids.
However, it needs to be said at this point that if your disinfectant wipes have the hazard symbol for flammable substances on it, you won't be able to bring them in your hand luggage either.
Alternatives to conventional disinfectants
Depending on exactly what you want to clean, there are also alternatives to conventional disinfectants. If, for example, you want to treat a wound on your body, then the saltwater method might be just right for you.
The method consists of rinsing your wound with salt water. Simply dissolve a level spoonful of salt in half a litre of boiled water. Then let the water cool down before continuing with the wound irrigation.
The tip with the saltwater method comes from praxisvita.de, by the way. You will find many other great tips there for disinfecting wounds naturally (the website is in German only, unfortunately).
Saliva would also have a disinfecting effect and scrap and cut wounds, burns, as well as inflamed wounds can be treated with special Manuka honey from the pharmacy, just to name another few tips from praxisvita. But please, don't forget that if you will carry honey in your hand luggage, the rule for liquids in hand luggage still needs to be observed (honey = liquid, therefore no more than 100 ml allowed).
Disinfectant in checked baggage
Feel free to stow your disinfectant in your checked baggage. Or two or three of them. Doesn't matter because the liquid rule for liquids in hand luggage does naturally not apply here. There is generally no limit for liquids in checked baggage.
There is, however, a limit for aerosols (like hairspray for instance) in checked baggage. The maximum quantity is 2 litres and each individual container must not exceed more than 500 ml.
Know the Liquid Rule
It is not always very evident what is actually considered to be a liquid and what is not.
The following items are generally considered to be liquids:
Any sort of cheese except hard cheese
Chocolate in liquid form (such as Nutella and Chocolate Mousse)
Honey
Bread spreads
…and many more… just wanted to name a few "controversial ones"
If in doubt, visit our hand luggage forum
If you are still unsure about the rules for liquids in hand luggage or have some other questions about permitted & forbidden items in carry-on bags, please feel free to visit our Hand Luggage Forum. Either me or some other "hand luggage enthusiasts" will be glad to assist you there and point you in the right direction.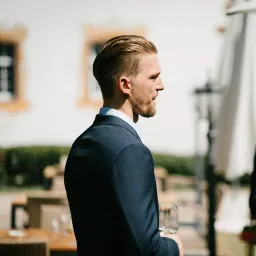 Hey guys! It's me, Marcel. I am the proud owner of carry-on-baggage.com. I am dealing with hand luggage related issues on a daily basis and I own several websites in this niche. Travelling is one of my biggest passions in life and I, therefore, happen to know a thing or two about hand luggage. I hope you all have a safe trip! Take care and thanks for the support. I really appreciate it.