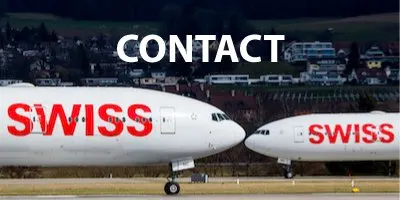 The Swiss airline SWISS, now a subsidiary of Lufthansa, is widely known as an airline with high standards and excellent customer service. But does the airline really live up to its good reputation when it is put to the test? We have tested the various "contact channels" for you and would like to tell you now how you can get in touch with SWISS most easily and quickly.
What is the best way to get in touch with SWISS Airlines?
To put it simple and plain: SWISS Airlines really does offer great customer service. SWISS is easy to reach via telephone, contact form, Twitter and Facebook, and is distinguished by competent and prompt answers. For people who don't like making phone calls, we recommend making contact via Facebook. SWISS responds very quickly and competently via social media. In most cases, communication via Facebook is faster than directly via E-mail (contact form).
You can find SWISS's Facebook page here: SWISS ON FACEBOOK
Further ways to get in touch with SWISS
You can also reach SWISS via Twitter. Twitter is also an excellent way to formulate your general questions regarding flights, tickets or rebookings.
The SWISS Twitter page can be found here: SWISS ON TWITTER
You can also use the contact form (see below) to reach SWISS easily and formulate your request. SWISS offers you the following selection of possible categories for your claims:
Existing bookings
Praise and criticism
Missing/damaged luggage and lost items
Excess baggage, special baggage and animals
Inquiries freight / unaccompanied shipments
Technical Support
Refund request for e-tickets and/or services
General questions
If you would like to contact SWISS by telephone, you will find the relevant information and telephone numbers at the SWISS Service Centre. Just select your country from the drop-down menu and you will find the appropriate local representative.
SWISS: Contact for (existing) bookings
If your booking is an existing booking, you can contact SWISS directly here using the contact form for existing reservations.
If you are dealing with new bookings, price information, rebookings or cancellations, you must contact the SWISS Service Centre. To do this, select your local representative from the drop-down menu.
SWISS: Contact for refunds
If your request concerns a refund for SWISS e-tickets and/or additional services booked through swiss.com or a SWISS Service Centre, please use the following online form to request a refund.
Attention: Please note that the booking must be cancelled before you can request a refund!
You can cancel bookings via this link. You will need your reservation or e-ticket number.
Where can I find the e-mail address for customer service?
You just can't find the e-mail address for support? We actually ran into the same problem: In fact, the E-Mail address for support does not seem to be publicly available.
The initial contact must be made via the SWISS contact form. However, SWISS will then contact you by e-mail and the contact can then be continued on an e-mail basis. In the meantime, most airlines are reluctant (if at all) to make their contact e-mail addresses public.
So first use the contact form and then leave your e-mail address there.
Swiss: Contact for media representatives
If you are a media representative and would like to contact SWISS, you can directly address your concerns to the Swiss Media Relations Team by filling out the contact form for media representatives.
In urgent cases, you can also reach the SWISS Media Relations Team via the media hotline specially set up for this purpose:
Media Relations Team Hotline SWISS: +41 44 564 44 14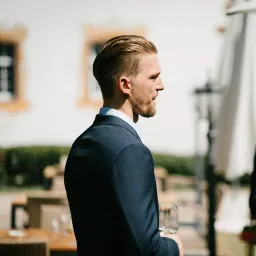 Hey guys! It's me, Marcel. I am the proud owner of carry-on-baggage.com. I am dealing with hand luggage related issues on a daily basis and I own several websites in this niche. Travelling is one of my biggest passions in life and I, therefore, happen to know a thing or two about hand luggage. I hope you all have a safe trip! Take care and thanks for the support. I really appreciate it.