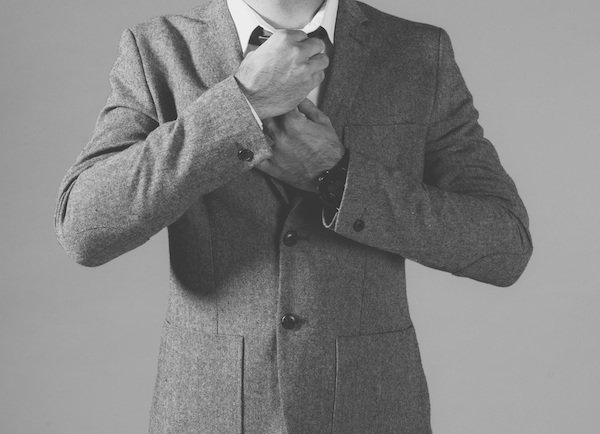 If you are going on a business trip, there is no way around stowing a few suits in your luggage.
But that's not always that easy. On the one hand the suits require a lot of space and on the other hand you always have to take care that the suits and shirts stay wrinkle and crease free.
In this article, we will take a look at how and under what circumstances you can carry your suit either IN hand luggage (transport in a trolley) or AS hand luggage (in a garment bag).
Are you allowed to carry a suit in/as hand luggage at all?
Yes, you are. Most airlines allow the carriage of a garment bag INSTEAD of a regular big hand luggage piece such as a trolley or a backpack.
If you are travelling with a trolley or a large backpack as your main hand luggage, you must stow the garment bag IN hand luggage accordingly, as two large pieces of hand luggage are generally not permitted in the Economy class (if you are flying First, or Business Class, 2 big pieces of hand luggage might be allowed).
The maximum dimensions allowed for these garment bags can vary depending on the airline but in most cases the max. dimensions are set at 57 x 54 x 15 cm.
If you don't find any information on the airline's website (unfortunately this is quite often the case), then you should assume that the same maximum dimensions apply for the garment bag as for the large piece of hand luggage. In case of doubt, please contact your airline!
What the airlines say about garment bags in/as hand luggage
Take a look at our epic list of hand luggage regulations for all major airlines worldwide. In the last section, you will find valuable information on the transport of garment bags as hand luggage, if stated by the airline.
Let's have a close look at what different airlines have to say about the carriage of garment bags as hand luggage:
Austrian Airlines: "As hand luggage, we also accept a foldable garment bag with the maximum dimensions of 57 x 54 x 15 cm".
British Airways: The British airline says the following in this context:
You can take your wedding dress, evening attire or party suit with you as part of your hand baggage as long as it does not exceed the free baggage allowance (i.e. the number, size and weight of the baggage).
British Airways
Eurowings: Eurowings considers foldable garment bags up to a size of 57 x 54 x 15 cm to be regular large hand luggage.
Lufthansa: Dimensions for Garment Bags: max. 57 x 54 x 15 cm
Ryanair: At Ryanair, the garment bag must comply with the conventional regulations for hand luggage. The garment bag must not be larger than 55 x 40 x 20 cm.
Attention: As of November 1st, 2018, Ryanair will have new baggage regulations. Please read the link carefully. Essentially, it will be the case that you can only bring one small piece of hand luggage on board in the regular (cheapest) tariff. However, this small piece of hand luggage may only measure 40 x 20 x 25 cm. So if you want to bring a garment bag on board, you will have to book a more expensive tariff (priority option or 10 kg check-in baggage).
SWISS: At SWISS, a foldable garment bag with the maximum dimensions of 57 x 54 x 15 can also be used as a large piece of hand luggage.
Tui Fly: A foldable garment bag is permitted as carry-on baggage provided the dimensions do not exceed 57 x 54 x 15.
Using a garment bag as hand luggage
As we have seen in this article, a garment bag may be carried as hand luggage as long as the maximum permitted dimensions for hand luggage are not exceeded. Some airlines apply a slightly different standard for garment bags than for the large piece of hand luggage.
In many cases, the airlines allow garment bags with dimensions up to 57 x 54 x 15 cm.
However, most airlines only allow you to bring one large piece of hand luggage on board, so you usually have to choose either a suit bag (usually called garment bag) OR a trolley/backpack. This is particularly the case if you are travelling at ECONOMY fares. In Business class, two pieces of big hand luggage are typically allowed.
If you are flying BUSINESS class, two large pieces of hand luggage are often allowed so that you can bring both a suit bag and a trolley on board. In this case, please make sure to check the airline website to see if you are allowed to bring two large pieces of hand luggage.
If you would indeed like to use a garment bag as your regular hand luggage, we recommend the Travando suit bag. The range of garment bags on the Internet is diverse. So why exactly this Travando garment bag?
There are several good reasons for this:
The suit bag has a small size of only 53 x 54 x 4 cm when folded and therefore meets the requirements of most airlines regarding garment bags in hand luggage.
The Travando Suit Bag offers a convenient carrying handle so you can easily attach the bag to the trolley handle
The Garment bag also has a laptop compartment for laptops up to 15″, so you don't have to do without your laptop on board, even though your suit bag is the only piece of hand luggage you can take on board.
A wrinkle-free suit in (hand)luggage: Packing instructions
Source: Jerry's Corner
Transporting a suit in a suitcase (checked baggage)
If you are travelling with both hand and checked baggage, it is a good idea to transport your suit in your checked baggage.
In this case, however, you will have to learn how best to stow your suit, because you probably don't want to find any creases in your suit the next time you get dressed up. So here are a few tips from sjlsharp.
Is a garment bag considered a personal item by the airlines?
You might wonder whether garment bags are considered to be personal items by the airlines. If yes, this would mean that you can bring them in addition to your big carry-on baggage piece.
In fact, it all depends on the size of your garment bag. In most of the cases, the garment bag is far too big to be considered a personal item.
The max. dimensions for personal items is usually at around 35 x 20 x 20 cm. So a garment bag does usually not qualify. Classical personal items are laptops and handbags.
This might come in handy...
If you are looking for information about taking suits with you on the airlines' websites, you will usually find the relevant information under the conventional regulations for hand luggage. Scan the page for the keyword "Garment Bag" rather than "Suit".
If you search by Google for the topic, then the search query "Airline + Garment Bag" often leads to the desired results.
Hey guys! It's me, Marcel. I am the proud owner of carry-on-baggage.com. I am dealing with hand luggage related issues on a daily basis and I own several websites in this niche. Travelling is one of my biggest passions in life and I, therefore, happen to know a thing or two about hand luggage. I hope you all have a safe trip! Take care and thanks for the support. I really appreciate it.