British Airways, the flag carrier of the UK and the largest UK airline in terms of fleet size and international flights and destinations has a reputation for class and service.
For European flights, customers chose British Airways as their preferred airline over European budget flights due to the quality of their service and baggage policy.
However, to compete with the rise in no-frills budget airlines, British Airways launched their basic, hand-luggage only European fare in 2013 and also started offering the same low-cost option with long-haul flights in 2018.
So, with more and more people choosing the basic, hand-luggage only option how strict are they with hand-luggage?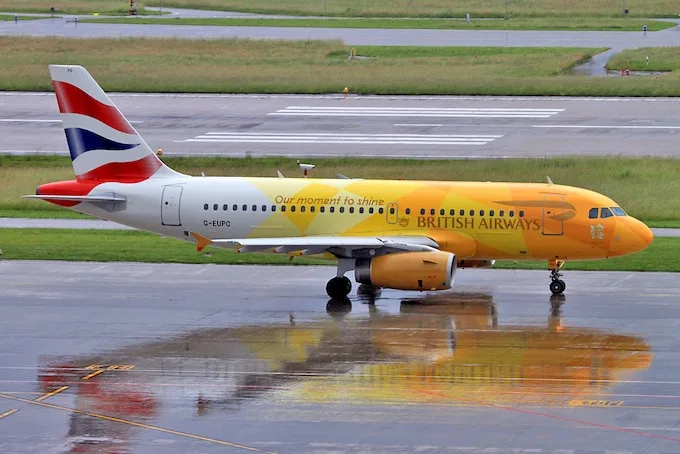 How strict is British Airways with Hand Luggage?
Looking at their customer's experiences, it seems that they are quite generous with the weight of the hand luggage. For all flights – basic and all other fares, the airline allows two bags – a laptop bag or handbag and a larger case that can be a whopping maximum of 23kg each!
This is as much as checked-in luggage although they do specify it needs to be a certain size. However, British Airways is quite relaxed about the size of the hand-luggage they allow on board and don't do many checks at check-in or at boarding.
Some people have even noticed that their fellow passengers have been brazen in taking three or more pieces of hand-luggage into the cabin with them.
Be warned though, that random checks do take place and passengers may incur a charge of £40 or more to check in baggage that is larger than the specified size.
Also be aware that even though they may allow you to go through check-in with one oversized hand-luggage at departure, it may not apply at check-in at the return destination where some British Airways passengers have had to check-in hand luggage and incur a charge.
Top tip: Remember to include the size of the wheels when measuring!
Unfortunately, there seems to be quite a few downsides to their very generous hand-luggage policy and very relaxed or non-existent checks at check-in or the gate.
Passengers regularly complain that there is sometimes no room to store their own luggage because people bring luggage that is larger than the specified size and it is not checked when entering the plane.
This causes problems such as people having to store their own smaller bags under the seat in front of them because the overhead lockers are full of the larger cabin cases, causing them to have decreased leg room.
Passengers on British Airways flights have often complained that flights are delayed to take-off because it takes the flight attendants so long to find room for the luggage in the overhead lockers.
Additionally, passengers who are the last to board often cannot find any room for their hand-luggage in the overhead lockers and so the flight attendants may have to be placed quite far away from their owners, creating further delays to collect these bags after landing.
On very busy flights, it has been known for British Airways staff to make passengers check their hand-luggage, which results in waiting at the baggage claim at the destination airport.
This has disgruntled a few passengers who have specifically booked hand-luggage only flights to leave the airport as quickly as possible.
Surprisingly it has been noted that also on very busy flights that staff have been known to reduce the number of cabin bags per group – for example have only 2 cabin bags per 5 people.

What are British Airways' Hand-Luggage Requirements?
All flights

Adults, young adults and children

1 additional cabin bag (max. 23kg / 51lb and up to 56 x 45 x 25cm / 22 x 18 x 10in)

plus

1 handbag/laptop bag (max. 23kg / 51lb and up to 40 x 30 x 15cm / 16 x 12 x 6in)

Infants (under 2)

1 cabin bag for items required during the flight (max. 23kg / 51lb and up to 56 x 45 x 25cm / 22 x 18 x 10in)
British Airways' policy on hand luggage is standard across all different fares for British Airways and BA City Flights. For example, the hand luggage only (Basic) fares, available on selected British Airways short and long haul flights has the same hand luggage policy as the more premium fares.
The following rules also apply:
Your bags must fit into the baggage gauge at check-in (including handles, pockets and wheels).
The weight limit applies to each bag; it isn't possible to split the total weight across multiple bags.
You must be able to lift your bags into the overhead locker by yourself.
Your handbag/laptop size bag (the so-called personal item) is guaranteed to travel in the cabin.
On busy flights, you may be asked to check in your cabin bag, so make sure you have no valuables or essential medication packed in this bag.
All duty-free bags or airport purchases count as hand luggage, so if you have more than your free allowance, your extra bags will be checked into the hold.
If your hand luggage weight or size goes over the free allowances, you may be able to check it in at the bag drop or the gate. However, if you have are on a basic – hand luggage only flight or you exceed your allowances for checked baggage allowance then you will be charged for the extra baggage.
For more in-depth information about the Hand Luggage Policy of British Airways, please have a look at this article.
The Verdict
British Airways has a more relaxed attitude about hand-luggage size and weight than most airlines. Their 2 bag allowance is certainly generous at 23kg per bag – a factor which encourages many customers choose them over other airlines.
It seems that it is rare that they check the size and weight of luggage at check-in or at the gate before take-off which could be a positive for those who need to transport more items, but a detriment to those who are held up because of the generous hand-luggage allowance of which many passengers take advantage.
However, be warned….on very busy flights British Airways are more susceptible to checking the size and weight of hand-luggage and insisting that hand-luggage be checked-in, therefore we advise you to adhere to their hand-luggage policy to avoid paying extra fees.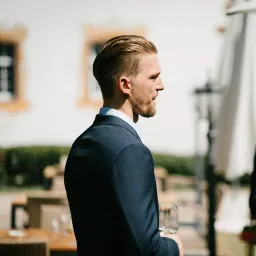 Hey guys! It's me, Marcel. I am the proud owner of carry-on-baggage.com. I am dealing with hand luggage related issues on a daily basis and I own several websites in this niche. Travelling is one of my biggest passions in life and I, therefore, happen to know a thing or two about hand luggage. I hope you all have a safe trip! Take care and thanks for the support. I really appreciate it.